These Freezer Friendly Holiday Cookies are great to make ahead and give as gifts and bring to holiday parties.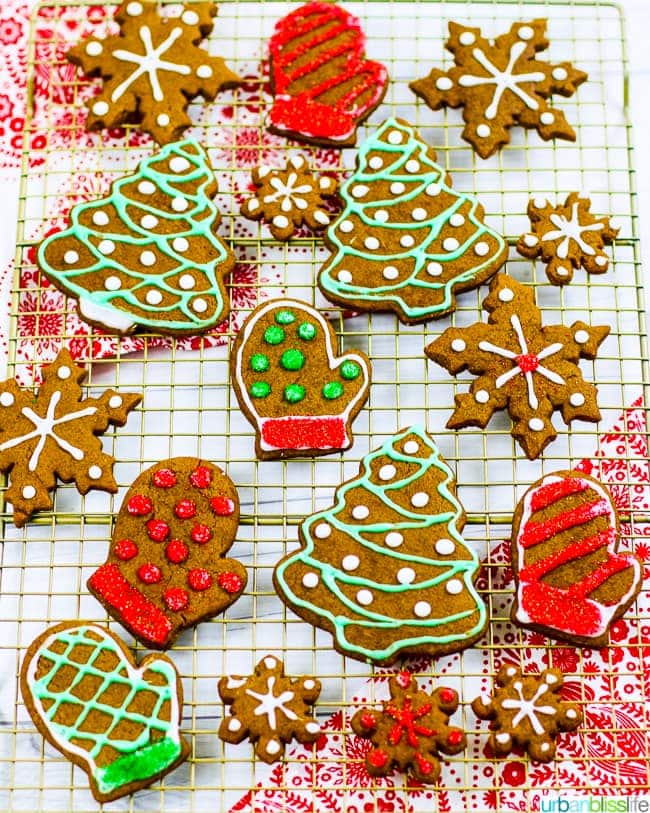 It's Christmas cookie time! I love this time of year!
One of the first holiday activities I like to get a head start on is holiday baking. Over the past couple of weeks, I've been making note of what baking items I had on hand and started stocking up on the basics, plus some holiday extras. Doing this helps you tackle several cookies in each baking session!
And more cookies = more bliss! :)
Freezer Friendly Holiday Cookie Ingredients Checklist
Here are some of the main holiday baking ingredients I like to make sure I have on hand about a month before Christmas. This list contains most of the main ingredients in holiday cookie recipes.
butter (pro tip: butter freezes well, so buy it when it goes on sale and keep some in the freezer!)
all-purpose flour
granulated sugar
light brown sugar
powdered sugar
baking soda
baking powder
vanilla extract
molasses
meringue powder
cream of tartar
baking chocolate
chocolate chips
holiday spices: cinnamon, nutmeg, ginger, cloves
holiday decorations, such as sprinkles, food coloring, holiday M & M bits, toffee bits, etc.
What is the best way to freeze holiday cookies?
Some of the cookie recipes featured here have different suggestions for freezing. But in general, it's best to follow these steps:
Lay cookies out on a cookie sheet in a single layer
Place a layer of parchment paper in-between each layer of cookies.
Give them some added protection from freezer burn by wrapping the cookies in plastic wrap.
Then put the cookies into a freezer bag or freezer-friendly airtight container.
How far in advance can you make and freeze cookies?
Most cookies can be stored in an airtight container at room temperature for about 3-5 days. Cookies can also be frozen for up to 3 months (using the method described above) .
Which cookies do not freeze well?
While the recipes featured in this post DO freeze well, there are some kinds of cookies that do not freeze well. These include:
cookies that are already decorated. You should bake the cookies and freeze them, and then decorate them just before you want to serve them.
thin, delicate cookies like meringues, pizzelles and florentines
cookies coated in chocolate or powdered sugar also do not freeze well.
33 Freezer Friendly Holiday Cookies
If you're looking for the best holiday cookies that DO freeze well and can be made in advance, try one of these delectable recipes!
33 Freezer Friendly Holiday Cookies
These cookies can be made in advance and frozen, making them perfect for holiday cookie exchanges, holiday parties, and gift giving!
PIN IT: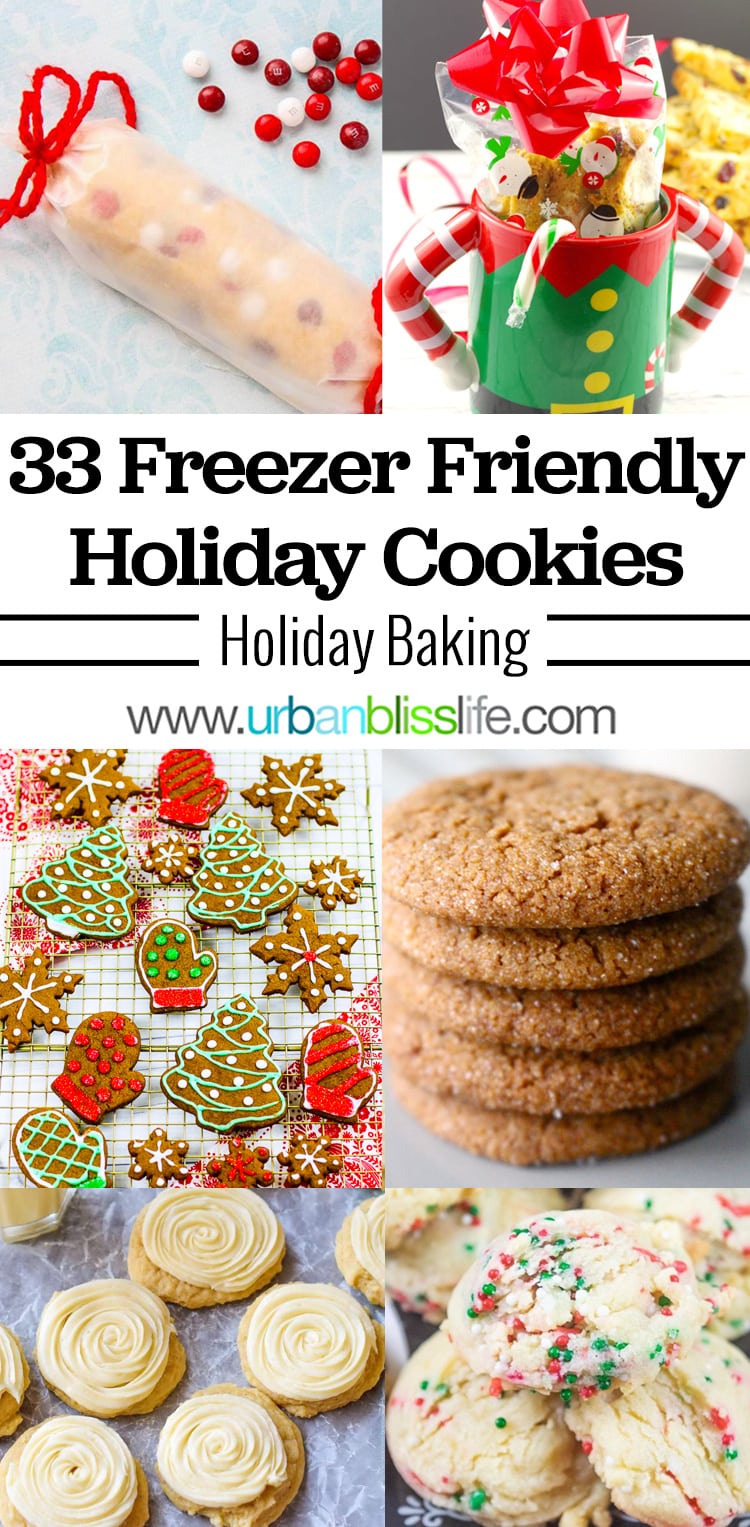 More Holiday Recipes
Gingerbread Loaf with Peppermint Cream Cheese Frosting
Easy Cranberry Peppermint Holiday Bark
Leftover Holiday Ham Recipe Ideas