In the center of the historic French Quarter in New Orleans, Louisiana is Brennan's restaurant. Full of tradition and charm, this restaurant has been serving innovative Creole cuisine since 1946.
New Orleans, Louisiana is one of my favorite cities in the United States. My daughter and I had such a fantastic time exploring The Big Easy on our Mother-Daughter trip earlier this year. (See my New Orleans Top Travel Tips, plus posts about Audubon Nature Institute, Where to Shop, Eat, Drink on Magazine Street, the National WWII Museum, Trinity Restaurant, District Donuts, and Johnny Sanchez restaurant).
A delicious blend of traditional southern charm and edgy devil-may-care individualism. The birthplace of jazz, and a nearly year-long "festival season." From an embattled history, stifling heat, and Mother Nature's brutal blows over the years, rises an incredible, vibrant city full of hope, pride, music, culture, and food.
Standing tall for nearly seven decades in the heart of New Orleans is Brennan's restaurant.
Brennan's Restaurant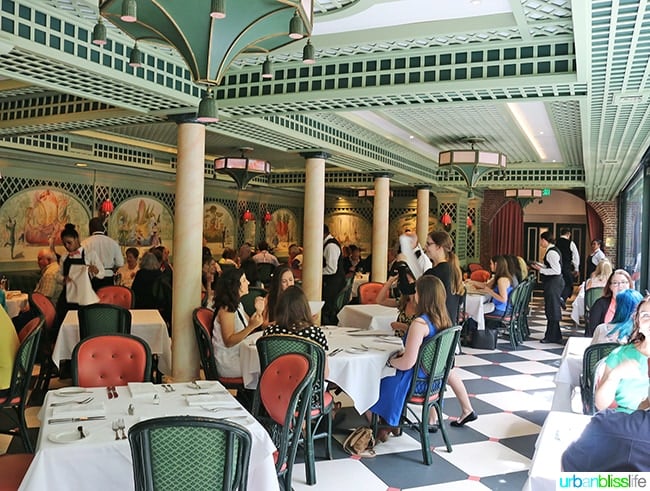 The original location of Brennan's opened on Bourbon street in 1946, and moved to its current location on Royal Street a decade later.
After new ownership completed multi-million dollar renovation in 2013, Brennan's has been updated while retaining its elegant air of New Orleans charm.
The establishment is quite large, with eight different dining rooms offering unique, colorful ambience, decor, and seating arrangements.
It's no wonder Brennan's is a popular spot for weddings and other private party special events.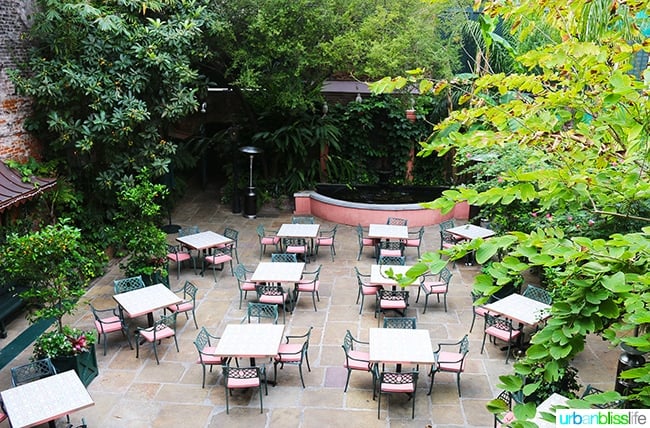 Brennan's Turtles
"You MUST visit the turtles!" is not a phrase you hear everyday when discussing brunch locations.
But at Brennan's, the turtles have earned celebrity status.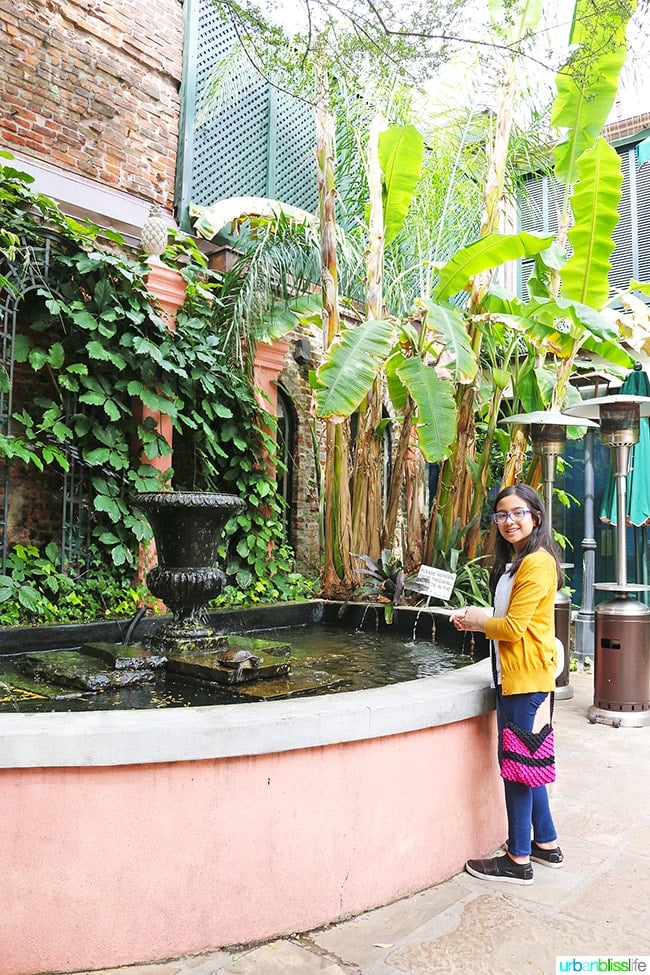 Ten turtles were adopted by the restaurant several years ago and currently reside in the outdoor Courtyard.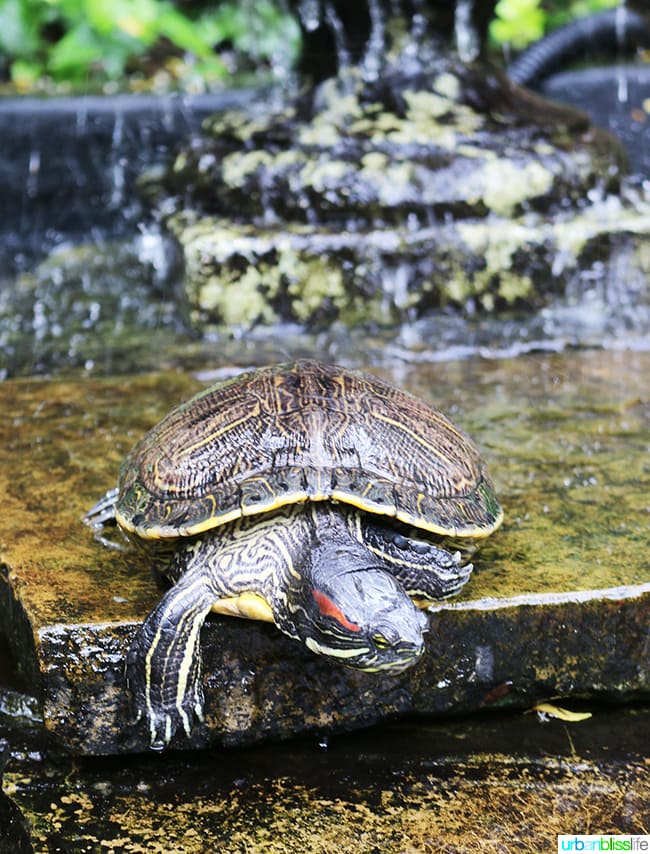 The first five turtles were named after the five main Mother Sauces of classic French cuisine (can you name them all? I'll share the answer at the bottom of the post!). The remaining five were named after the five other sauces that are popular in New Orleans cuisine.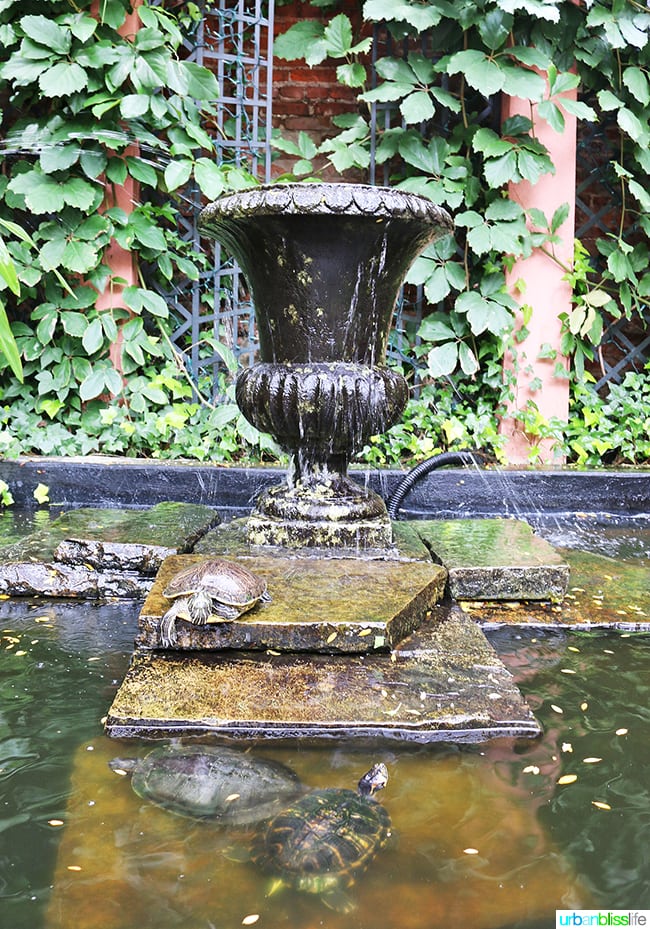 Breakfast at Brennan's
Brennan's is open for breakfast, weekend brunch, lunch, and dinner (see full hours listing below). But Breakfast at Brennan's is a longstanding New Orleans tradition – one which we could not miss out on before leaving the great city.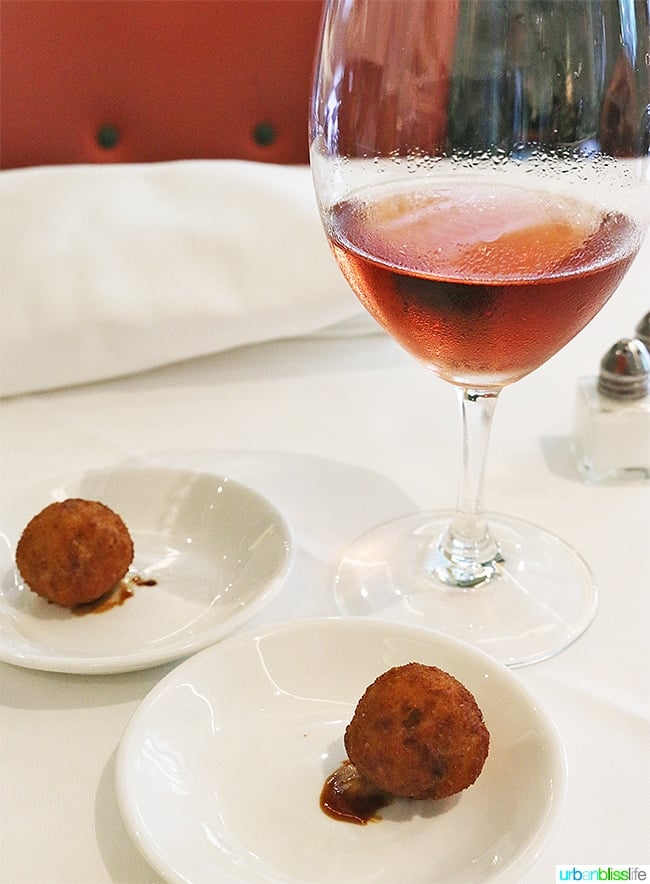 You can order from the 2-course breakfast menu, or the regular Breakfast and Lunch menu.
My daughter enjoyed the Vanilla Scented French Toast ($15) which, at the time, was served with pecans, cranberries, and Devonshire Cream.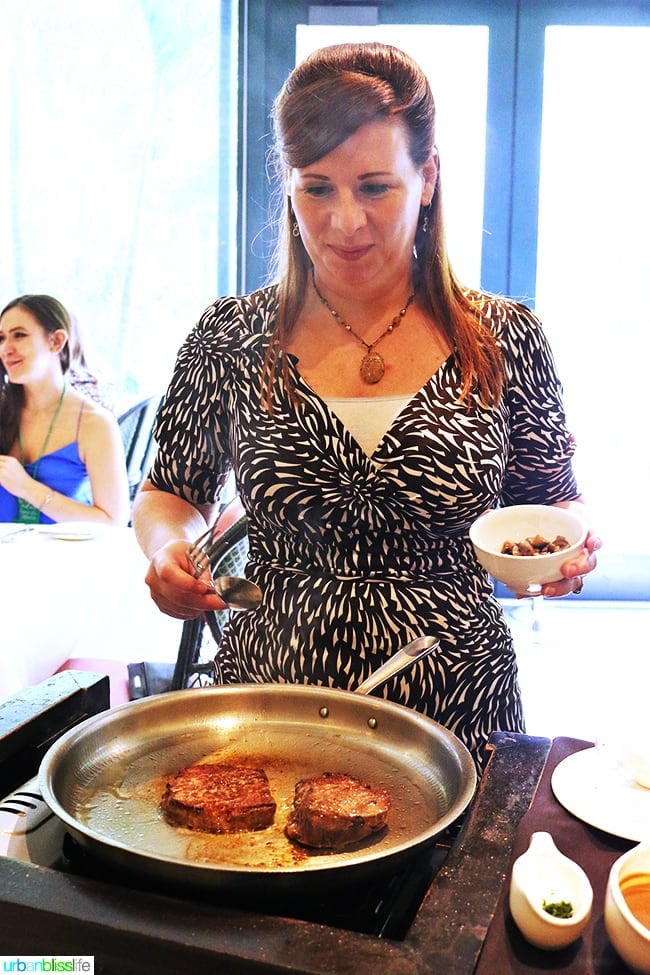 Brennan's is known for offering dining with a show, and several items are prepared tableside. This includes the Steak Diane that I ordered, being prepared in the photo above.
You'll see the tableside cooking carts wheeled to and fro throughout the dining rooms while you are here. It's a fantastic bustle of activity which adds a lot of fun to the whole dining experience.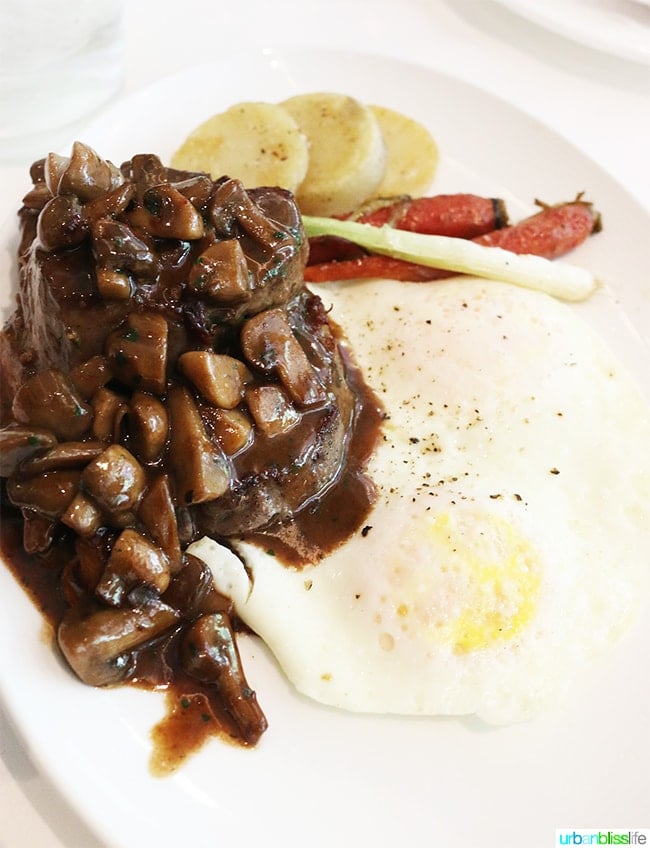 The Steak Diane ($40) is served with two eggs any style and Duchess Potatoes. It was a delicious, filling meal, and my daughter and I loved watching it being prepared tableside.
Home of Bananas Foster
In the early 1950s, Bananas Foster was born at Brennan's.
Owner Owen Brennan wanted to name a dessert after his friend, Richard Foster, and his sister and chef Paul Blangé created the flambéd bananas and ice cream concoction that became known as Bananas Foster.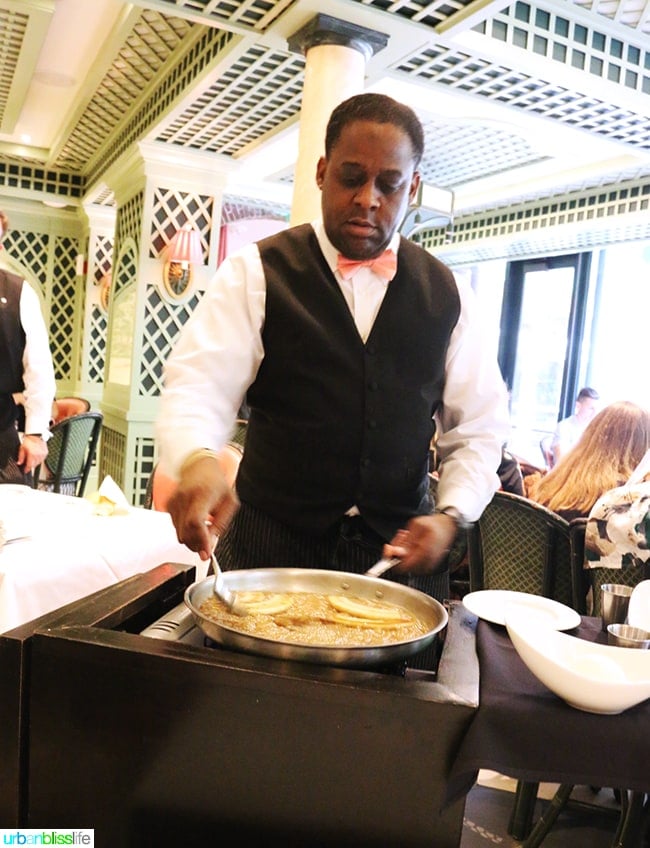 Of course, my daughter and I HAD to order the Bananas Foster at Brennan's. She had never had this classic dessert before, and our awesome waiter who prepared it for us tableside did not disappoint with his wit and showmanship.
My daughter ended up loving bananas foster! My mama heart was so happy that I got to introduce it to her in the place where this classic dessert was born.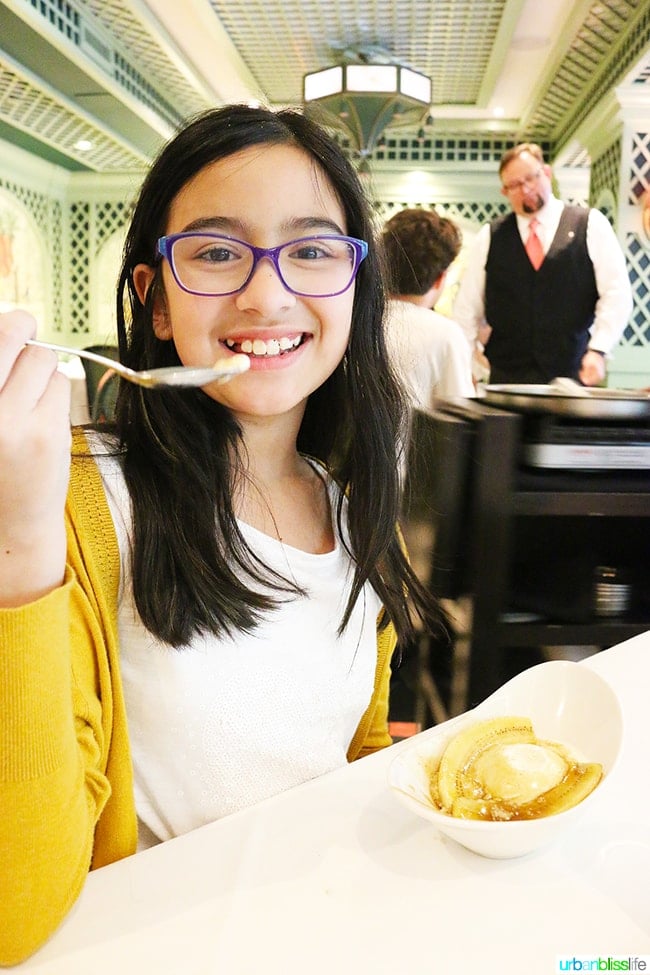 What a wonderful memory we will share in the ol' mother-daughter vacation vault!
Visit Brennan's Restaurant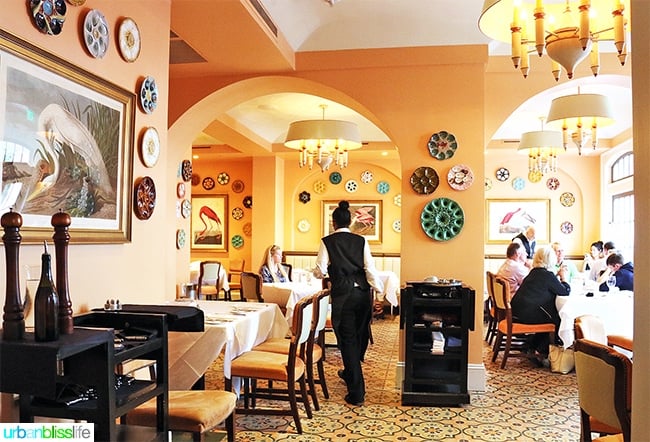 417 Royal Street
New Orleans, LA 70130
Phone: 504-525-9711
HOURS:
Breakfast/Lunch: Monday - Friday, 9 am – 2 pm, Saturday & Sunday, 8 am - 2 pm
Dinner: 7 Nights a Week, 6 pm - 10 pm
Roost Bar: Monday - Friday, 9 am – 10 pm, Saturday & Sunday, 8 am - 10 pm
DRESS CODE:
Gentlemen: no tank tops, cut-offs or athletic shorts.
Visit the Brennan's restaurant website for more information and to make reservations.
More New Orleans Food & Travel Bliss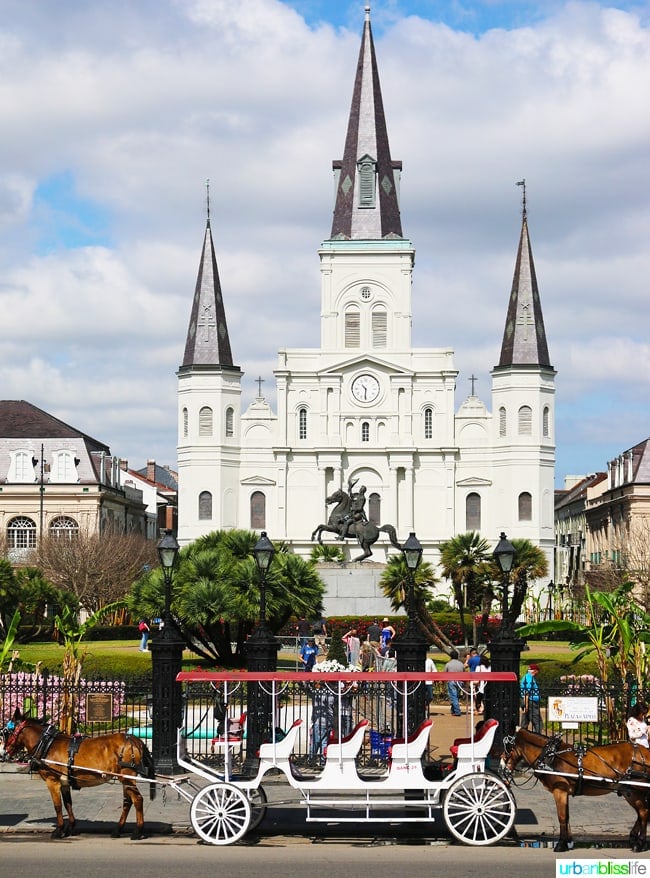 New Orleans Top Travel Tips
Audubon Nature Institute
Where to Shop, Eat, Drink on Magazine Street
National WWII Museum
Trinity Restaurant
District Donuts
Johnny Sanchez restaurant
Our visit to Brennan's was complementary as part of our #FollowYourNOLA press trip. As always, all opinions and photos are my own. My daughter and I enjoyed such a lovely experience at Brennan's, and I hope you do, too, when you visit! Tell them you heard about it from Urban Bliss Life!