Whether you are new to baking or are looking for some baking troubleshooting tips, you've come to the right place! I've compiled all of the most important basics of baking in this guide to help you gain confidence in the kitchen and enjoy delicious baking success!
Welcome to my Baking Basics Guide!
If you can't tell from this site, I LOVE to bake. And I firmly believe everyone can be a great home baker. There's no magic to it, nor is it 100% science and rule following.
Start with these basic baking tips, and you'll be on the right path to better home baking!
Jump to:
🌟 Why this beginner's baking guide works
I've not only been developing baking recipes for nearly two decades, I've also written the Super Easy Teen Baking Cookbook. For this second cookbook of mine, I worked hard to write recipes that were easy to follow, with beginners in mind.
It's been such a JOY to watch hundreds of teens (and their parents!) across the globe bake from this cookbook with success. If they can do it, you can too!
🌟 My top 5 rules to baking success
These are the top basic principles and basic rules that can help you have a better baking experience.
Before you start baking anything, read the recipe through carefully and thoroughly, from start to finish. This helps ensure you have every ingredient, kitchen tool, and the time necessary to make the recipe. And it gives you a mental road map for what you need to do, when. Baking is more precise than cooking, so make sure you read the details of each step carefully. You can also use this time to research questions you might have about certain baking steps.

Gather all of your ingredients. Once you've thoroughly read through the recipe and determine it is one that you have the ingredients, tools, time, and skill to make, then measure out each of the ingredients and place them in the order you will be using them. Be sure to set out any room temperature ingredients first.

Measure accurately. As you are measuring, be sure to go by what the recipe calls for. If it calls for measurements in cups, use that; if it calls for measurements in weights, then break out the kitchen scale and weigh your ingredients accordingly. See my notes on the right way to measure flour below in the FAQs.

Focus. When you are baking, you need to give it your full attention.

Follow the recipe exactly. There are some caveats to this if you live in a high altitude area, and you can scroll to the High Altitude Baking section below for more details. But otherwise, make sure you follow the recipe exactly as it is written the first time you try it. After a first attempt success, then feel free to experiment with your own twists.
✅ My top 5 beginner baking tips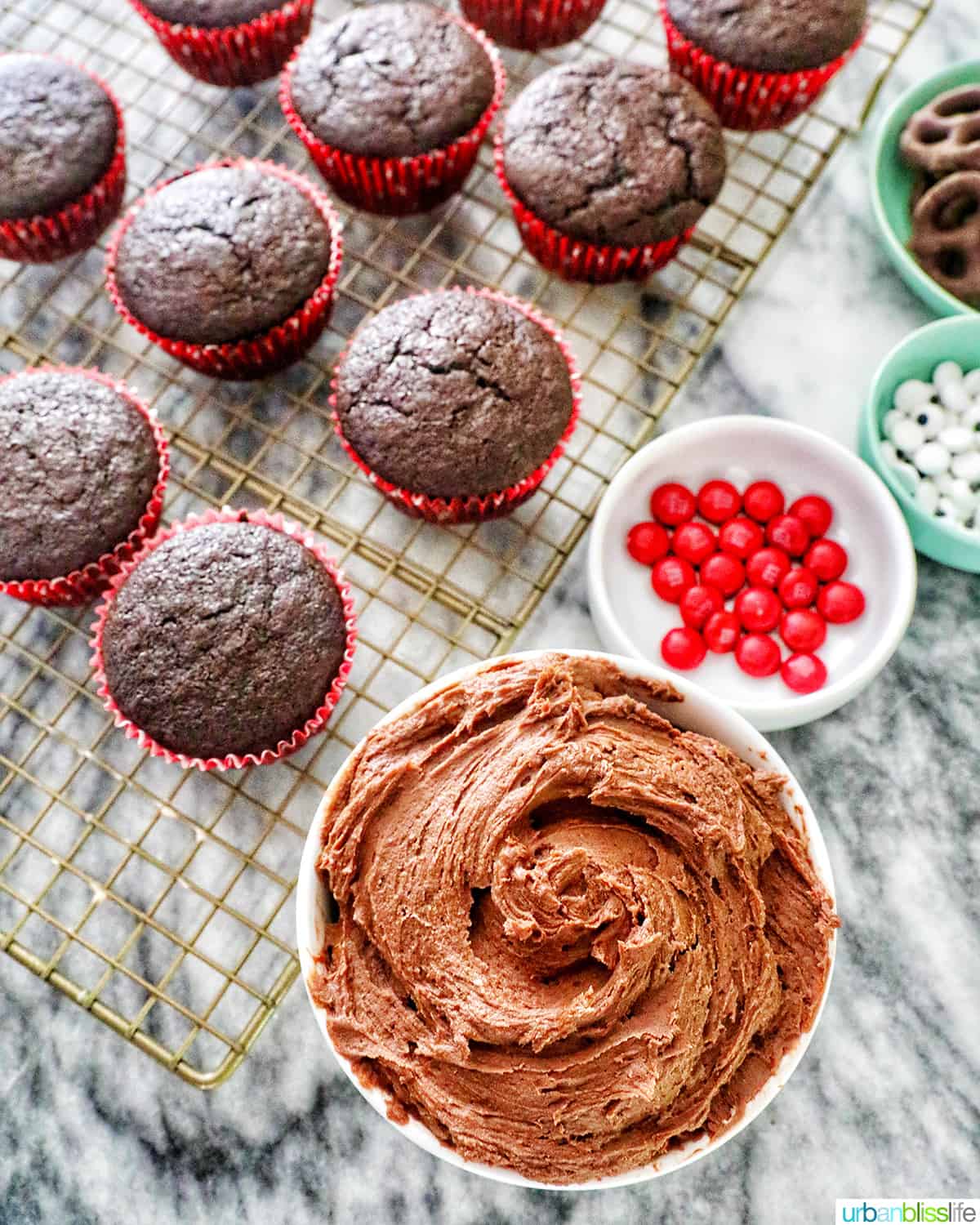 Here are some of my top tips and best practices to help you become a confident baker:
Bring eggs to room temperature. Take out as many eggs as you need for the recipe about 20 minutes before you start gathering the rest of the ingredients and start baking. Eggs at room temperature will incorporate more smoothly into baking batters and mixes, giving you a more polished result. Using cold eggs can shock the batter/dough, resulting in uneven spots.

Soften butter at room temperature. Similar to the eggs above, if you need butter to be softened at room temperature, take the butter out of the refrigerator about 30 minutes before you start gathering the rest of the ingredients.

Sift dry ingredients individually first before adding them to the rest. While most recipes won't call for this step, you might find that it helps create more even dough. Cakes are fluffier, cookies bake more evenly. It's usually optional but if you have time, sift dry ingredients that may clump: flour, powdered sugar, and cocoa powder.

Chilled cookie dough almost always results in better cookies. Even if a recipe doesn't call for chilling time, most cookies turn out better if they've had a chance to chill for at least an hour in the refrigerator before baking. Chilling helps cookies keep their shape and keeps them from spreading while baking.

Watch the oven carefully, but don't open the oven door until baking time is up. Opening the oven door even for a few seconds lets in a lot of oxygen and cools down the oven temp. Use the oven light to check on your bakes, and start checking on your baked goods about a minute before the lowest bake time stated in the recipe. Every oven is different.
🧈 Basic ingredients in baking
You probably already have many of the most common baking ingredients in your pantry. It helps to keep these baking essentials in stock for when the baking mood hits.
Some of the basic ingredients in baking include:
Flour - all-purpose flour is the most popular workhorse that is used in most baking recipes. However, you may also want to have cake flour, gluten-free flour, and/or wheat flour on hand. It's important to note that different types of flour will react differently during the baking process. So when possible, use the type of flour recommended by the recipe author.
Sugars - the three main types of sugars used in most baking recipes are granulated sugar, light brown sugar, and confectioner's sugar, also known as powdered sugar.
Eggs - Keep eggs refrigerated, but when you need eggs for a baking recipe, be sure to take them out of the refrigerator about 20 minutes before you start baking. Room temperature eggs mix more evenly into batters.
Butter - When you're ready to bake, be sure to take the butter out of the refrigerator about 30 minutes before you start baking so the butter is at room temperature. Unless, of course, the recipe calls for cold butter. Butter keeps well in the freezer, so you can always have some extra butter on hand.
Leavening agent - Baking soda and/or baking powder are the most common leavening agents used in baking.
Salt - I use kosher salt in most of my baking recipes. It helps to keep kosher salt, table salt, and sea salt on hand.
⏲ Baking tools and equipment
While you don't need much to start baking, here's a list of some essential equipment:
Oven - If you are interested in baking, the assumption is that you are someplace with a full-size oven. However, with some slight modifications to baking time and temperature, you can also bake most of the same foods in a large toaster oven, convection oven, air fryer, or Instant Pot.
Stand mixer - If you can, invest in a good stand mixer. While they can be a larger initial investment, a good one will last for decades. And, it's a kitchen tool that you will use often, if not for every time you bake.
Hand mixer - If you don't have a stand mixer, a good hand mixer will work along with a set of mixing bowls.
Mixing Bowls - You'll be able to use a good set of mixing bowls in various sizes for all baking recipes. I prefer glass, but you can use mixing bowls made from other materials as well.
Measuring cups and spoons - You'll need a good set of measuring cups and measuring spoons. You don't have to spend a lot -- these can usually be easily found at thrift shops and discount home goods stores for super cheap prices.
Whisk - One solid whisk is all you need, but I find it helps to have two: a larger balloon whisk for batters and mixes, and a smaller whisk for smaller jobs like small bowls of icing.
Silicone spatulas - A heatproof spatula is a good tool for smoothing melted chocolate or frosting, and for scraping the sides of the stand mixer or scraping out batter.
Sheet pan - If you can, have a set of at least two sheet pans. Most recipes for cookies make enough to fill two sheet pans, which you can bake at the same time. Use light sheet pans for cookies and cakes, and dark sheet pans for savory items like roast veggies and pizza.
Cake pan - Whether you have square baking pans for bars and/or round baking pans for cakes,
Cooling rack - A cooling rack is great to help cool down cookies, cakes, and bars after baking. They're also good for icing cookies, so that the icing drips down instead of puddling around the cookies.
Parchment paper - It's a good idea to line baking pans and sheets with parchment paper for quick release of cookies, cakes, bars, and more.
Kitchen scale - while all of my recipes are written mainly for a US audience and measurements are in cups, it does help to have a kitchen scale.
Oven thermometer - Not all ovens are equal, and using an oven thermometer helps ensure the best results when baking. Place your oven thermometer in the center of your oven. Set the oven to 350°F, then check the oven a few minutes after preheating and adjust your baking accordingly. Re-check your oven temperature about every 6 months.
👩🏻‍🍳 Top baking tips and substitutions
What's the best way to measure flour?
Use the spoon and level method: use a spoon to scoop the flour into a measuring cup. Tap the cup slightly and scoop more flour into the cup until the flour is slightly over the top. Then use the the flat edge of a knife to level off the flour. This is a more accurate way of measuring flour; if you simply place your measuring cup into the flour and scoop up, you may have air pockets or clumps of flour, which will give you an incorrect measurement.
What is the best substitution for buttermilk?
Make your own! Simply add about a teaspoon of lemon juice to regular milk, almondmilk, or cream, then let it sit for 5 minutes. You've made homemade buttermilk!
What is a healthy substitution for sugar?
Instead of refined sugar, you could use agave nectar, unsweetened applesauce, honey, or maple syrup. The substitution you choose will depend on how the refined sugar is used in the recipe.
What is a good egg substitute for baking?
Instead of eggs, you could use flaxseed, applesauce, mashed banana, aquafaba, or silken tofu.
How do I bake if I live at a high altitude?
If you live at a high altitude, you will need to adjust baking temperatures and times. Because there are so many variations depending on where you live and what you are baking, I found this high altitude baking guide useful.
Beginner baking recipes
Now that you have a solid foundation for beginner baking, you're ready to start baking! The best way to become a better baker is lots of practice.
Here are some easy baking recipes that would be great for beginners.
Intermediate baking recipes
Once you've tried your hand at a few beginner baking recipes and have the basic technique down, move on to other recipes that will challenge you. Step it up with these easy yet slightly more advanced baking recipes. You can do it!
Did you make any of these recipes? Don't forget to leave a 5-Star 🌟🌟🌟🌟🌟 rating and comment below letting us know which one you made and how it turned out. Thank you!