Traveling to Atlanta, Georgia? Check out my 10 Best Things To Do in Atlanta travel guide!
With a rich history and vibrant culture, Atlanta, Georgia welcomes more than one million international visitors each year. In addition to the thriving culinary scene, the capital of Georgia boasts impressive art and history museums, sports teams, festivals, and outdoor recreation adventures.
I recently had the opportunity to visit Atlanta with the Atlanta Convention and Visitors Bureau and the International Food Wine and Travel Writers Association. We packed a lot into a few days, and I can't wait to go back and explore more of this complex, interesting city!
Here are my Top 10 Best Things to Do in Atlanta.
Witness Nature as Art at the Atlanta Botanical Garden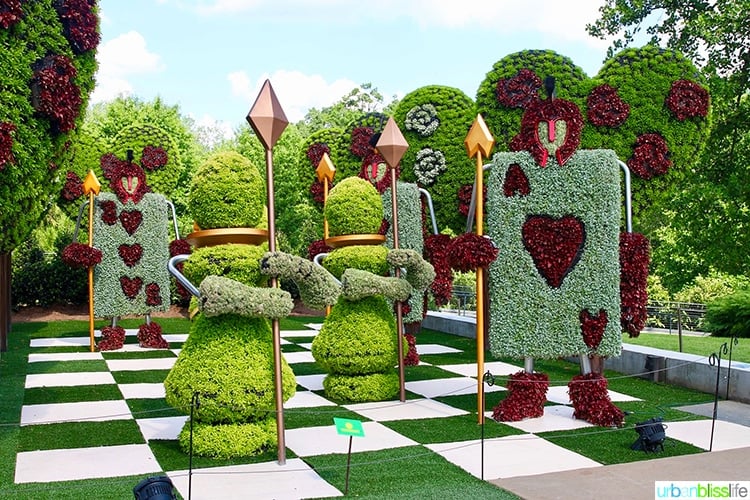 The Atlanta Botanical Garden is a modern marvel of exquisite botanical art and education in the middle of the city. If you ever visit Atlanta, please put this as the #1 MUST visit place. I LOVED exploring the massive grounds, and would happily go back over and over.
Now through October 27, 2019, the Imaginary Worlds: Alice's Wonderland exhibit takes over the 30-acre garden in whimsical, fantastical glory. It's truly a delight to witness the creativity that went into designing this exhibit, especially the chess board, and white rabbit displays. Interspersed throughout the garden, you'll also have the chance to enjoy the Goddess, Pegasus, and Phoenix works of art, among others. Plus, there's a culinary garden, an indoor plants and animals section, concert areas, dining options, and more.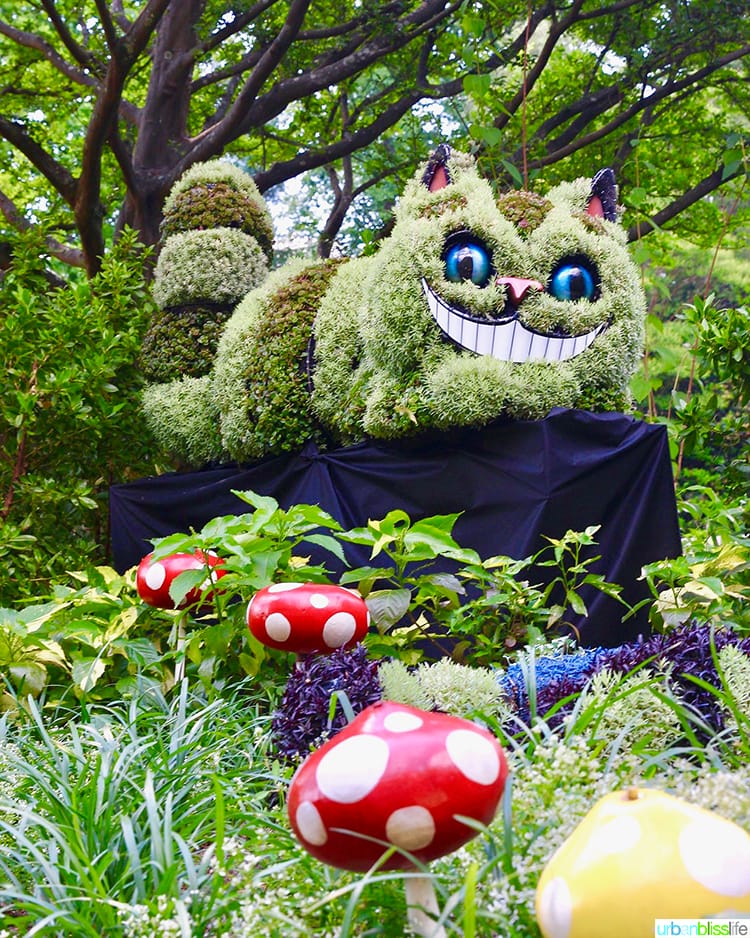 Atlanta Botanical Garden
1345 Piedmont Avenue,
Atlanta, GA 30309
HOURS: Tues - Sunday 9am - 7pm
https://atlantabg.org/
Immerse Yourself Atlanta History Center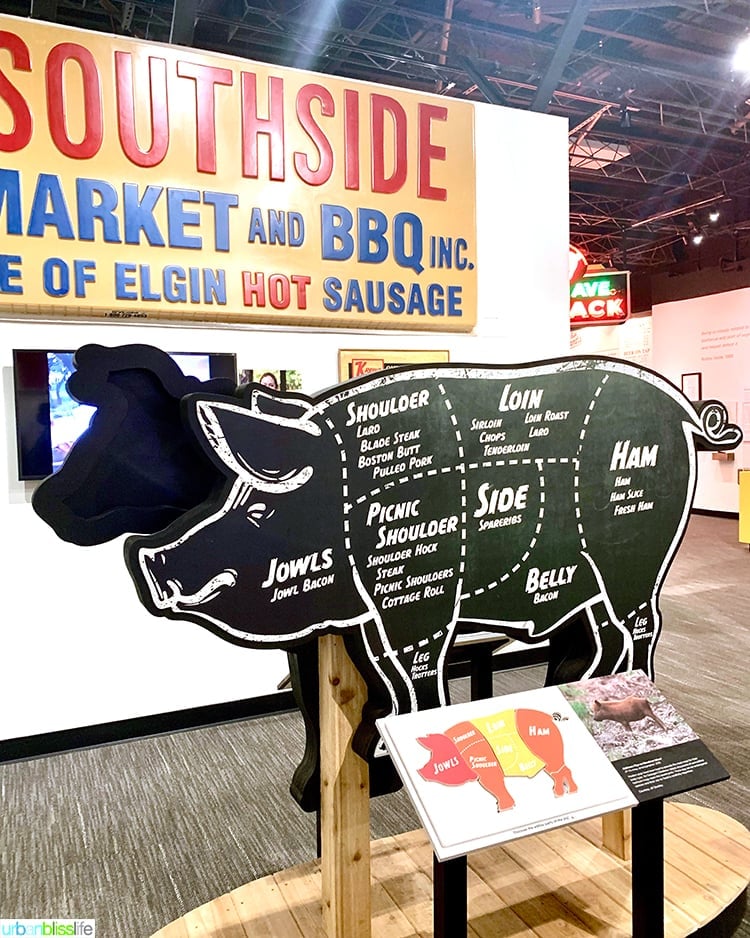 If you're a fellow foodie (and if you're reading this, I gather you most likely are!), you'll love the Barbecue Nation exhibit at the Atlanta History Center. On display now through September 29, 2019, Barbecue Nation includes a wide array of oral and written histories, as well as interesting artifacts and images, of the wonderful world of barbecue. Collected from chefs, restaurants,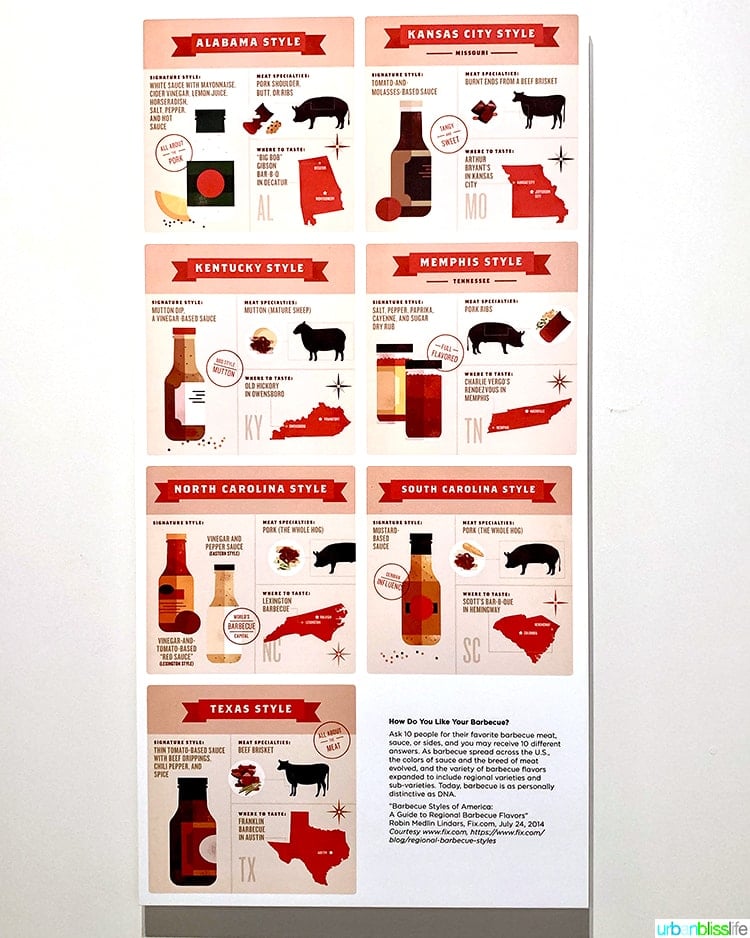 There are several exhibits happening at the same time at the Atlanta History Center. I'm so impressed at the depth each exhibit dives into very specific areas of Atlanta history. From food to transportation, from community and culture to arts and music, from sports to entertainment... the Atlanta History Center does an excellent job of curating creative, engaging exhibits for all ages. This is an excellent place to learn more about the heart and soul of this city.
Atlanta History Center
130 West Paces Ferry Road NW
Atlanta, GA 30305
HOURS
Monday – Saturday 10am – 5:30pm
Sunday 12pm – 5:30pm
TICKETS
Adults $21.50, Seniors (65+) & Students (13+) $18, Youth (4-12) $9
https://www.atlantahistorycenter.com/
MODA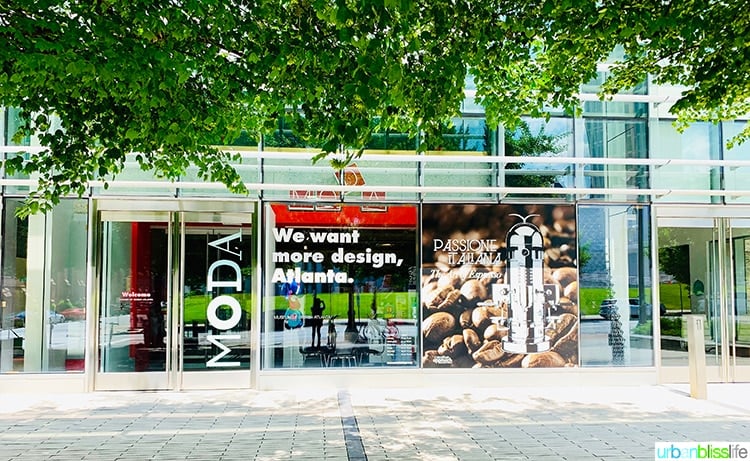 The Museum of Design Atlanta (MODA) is the only dedicated design museum in the Southeastern United States. Located in the Midtown Arts District, this is a wonderful, more intimate museum that attracts fabulous rotating exhibits.
During my visit to Atlanta, we joined a tour of the current visiting exhibit: Passione Italiana: The Art of Espresso. As a coffee and espresso lover, it was fantastic to see some of the more inventive and unusual espresso machines and learn more about the evolving history leading up to today's modern espresso making. I was also moved by the temporary What Is Your Story exhibit, a collaboration with local group Orange Sparkle Ball.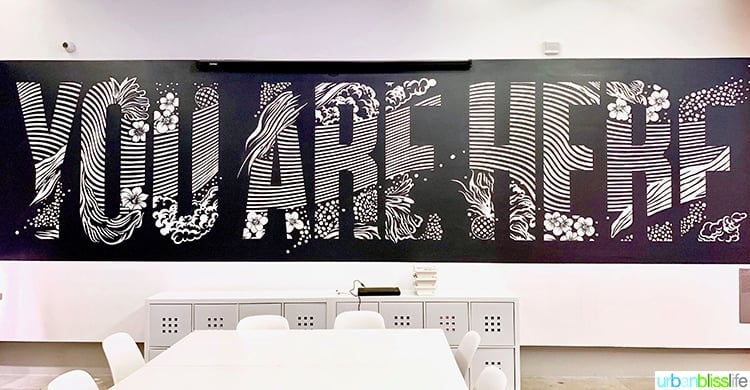 If you're visiting now through September 29, 2019, the main exhibit will be Wire & Wood: Designing Iconic Guitars. Perfect for music lovers!

MODA
1315 Peachtree Street Northeast
Atlanta, GA, 30309
HOURS: Tues, Wed, Fri, Sun 12-6; Thurs 12 - 8pm; Sat 10am - 6pm
TICKET PRICES: Adult $10, Senior/Military/Educator $8, College Students $5, Students (ages 6-17) #5, Children under 5 are free. You can also purchase tickets in advance online and save some money.
https://www.museumofdesign.org/
Walk the Beltline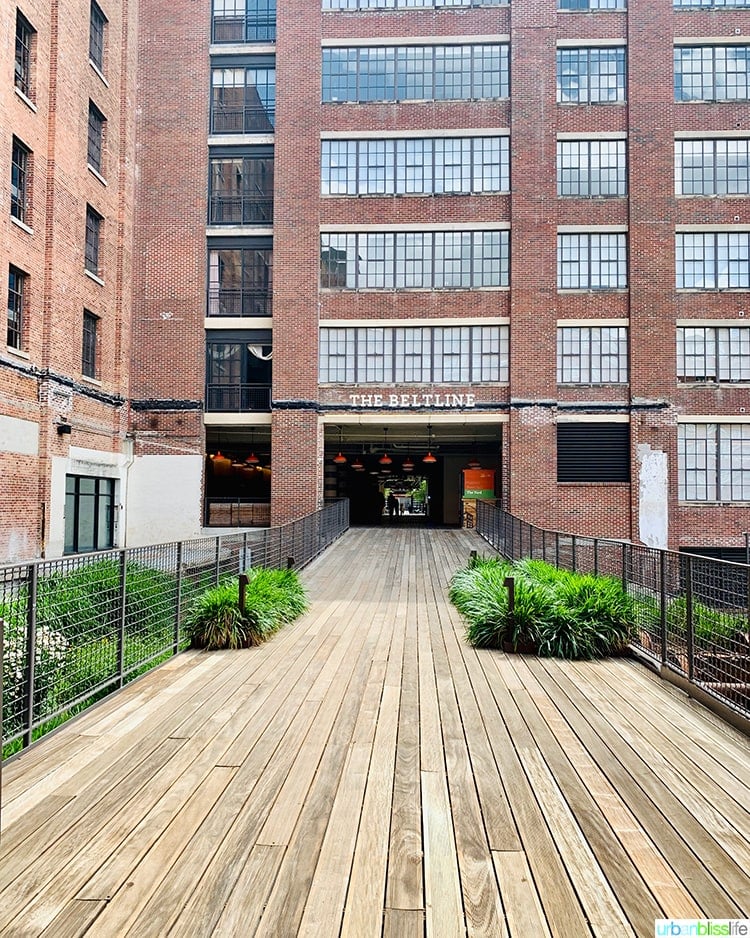 One of my 10 Best Things to Do in Atlanta is something I wish I had more time to do during my last visit: explore more of The Beltline.
We were able to walk about a mile of it, from Ponce City Market to Krog Street Market, which is just a teeny tiny portion of this beautiful modern city planning marvel!

The Beltline is a loop that currently connects 5 walking/hiking/biking trails and several parks. Plans call for an eventual 22-mile multi-use system of walking/hiking trails, streetcar, and parks. This will connect 45 in town neighborhoods on the loop, all based on railroad corridors that formerly encircled Atlanta. It's such a cool plan that brings the city together via sustainability, connected communities, and greater access to a variety of experiences.
Print a map and learn more about the Atlanta Beltline: https://beltline.org/about/the-atlanta-beltline-project/atlanta-beltline-overview/. When you visit, plan to walk or bike some of it - such a great way to explore the city!
Take a cooking class at The Learning Kitchen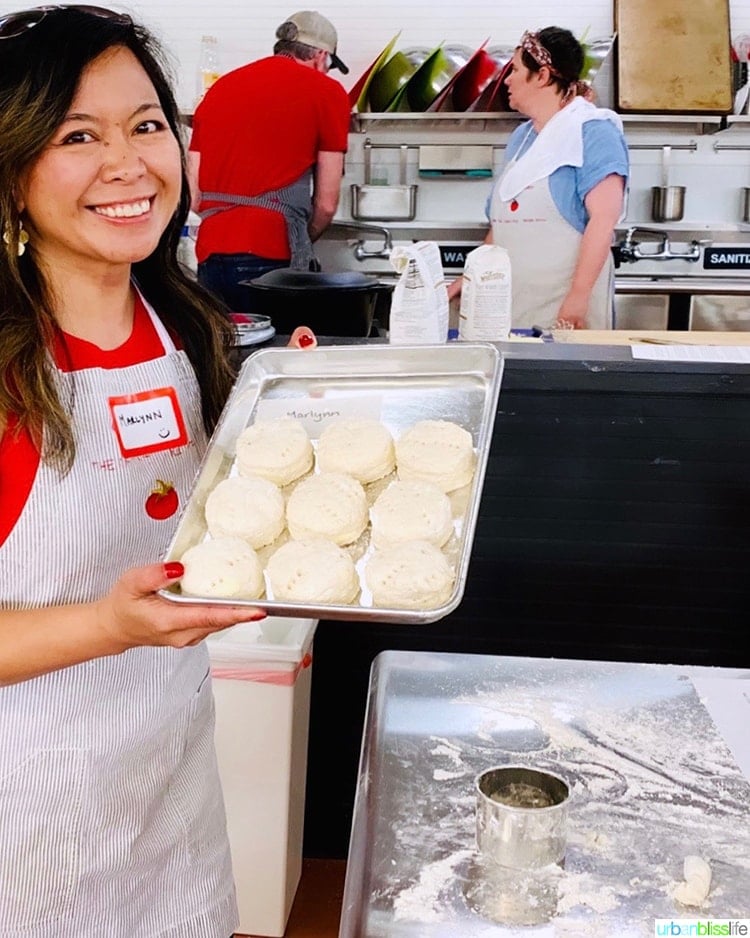 One of my favorite activities in a new city is to take a cooking class to learn about local cuisine. At The Learning Kitchen in Atlanta's Municipal Market, I learned how to make the famous Hutchinsons Finest Biscuits from scratch. They're addictively delicious! I'll be sharing more about the class - and the recipe! - in a future post.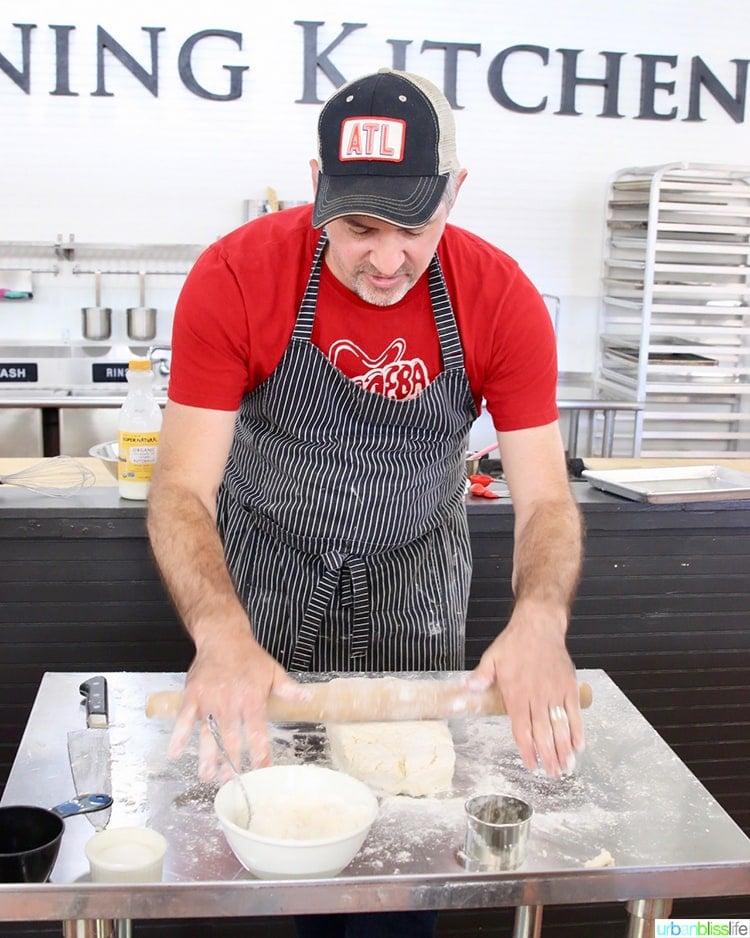 You can learn so much by taking a class or workshop at The Learning Kitchen. From bread baking to soap making, with classes for kids and adults, you'll love the fun and non-intimidating atmosphere!

The Learning Kitchen Atlanta
209 Edgewood Ave. SE
Atlanta, GA 30303
https://www.thelearningkitchenatl.com/
Eat, Drink, Shop at Ponce City Market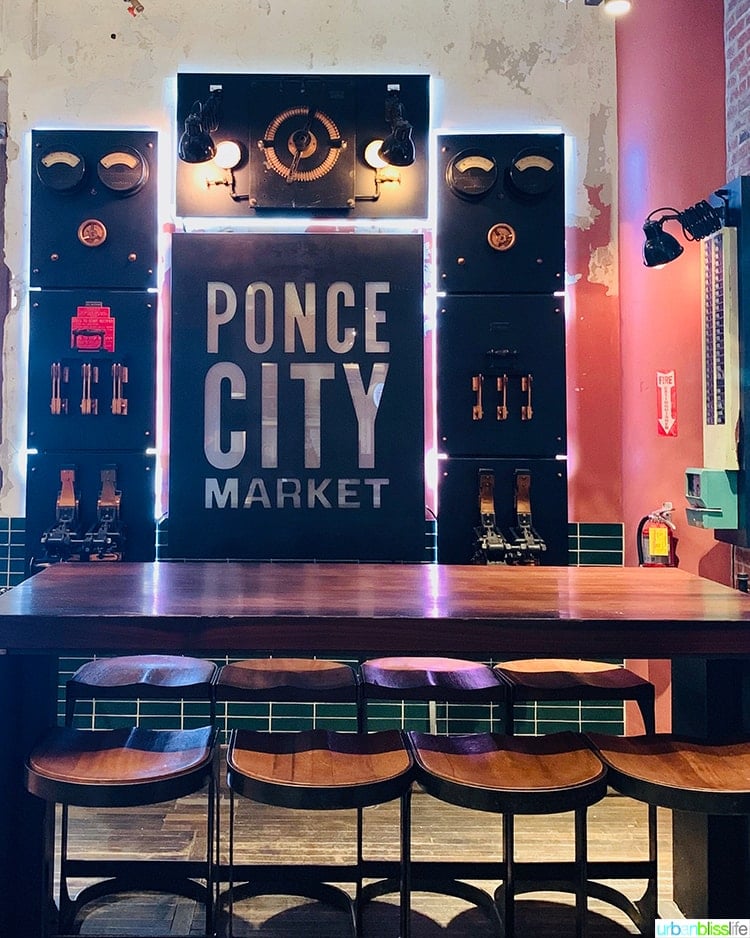 I recently shared some of the many delicious places to grab a bite at Ponce City Market. But more than just a really amazing food hall (it is!), this massive two million square foot mixed-use space is also where many call home in the Flats apartments and where many work in the building's office spaces. Interspersed between the beer garden, winery, and restaurants, you'll find a yoga studio, healthcare, creative agencies, a sewing studio, and so much more.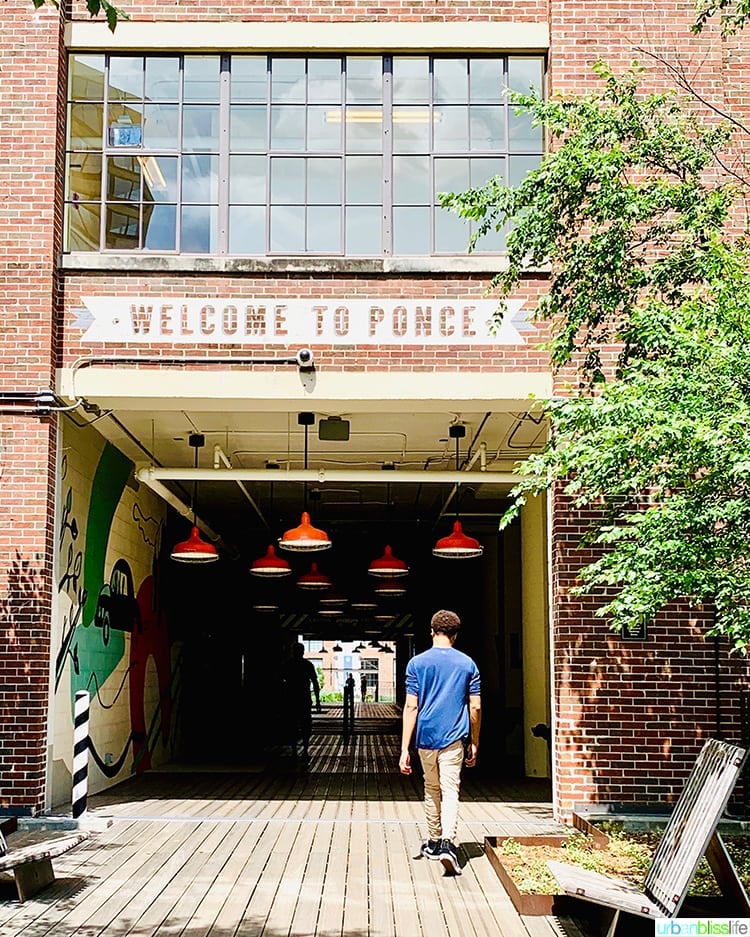 Plan to spend at least a couple of hours exploring Ponce City Market. And, be sure to check the website for specific business days and hours, as they vary greatly and you want to be sure you've got a good list of places that are open when you visit.

Ponce City Market
675 Ponce de Leon Ave, NE
Atlanta, GA 30308
https://poncecitymarket.com
Shop Paris on Ponce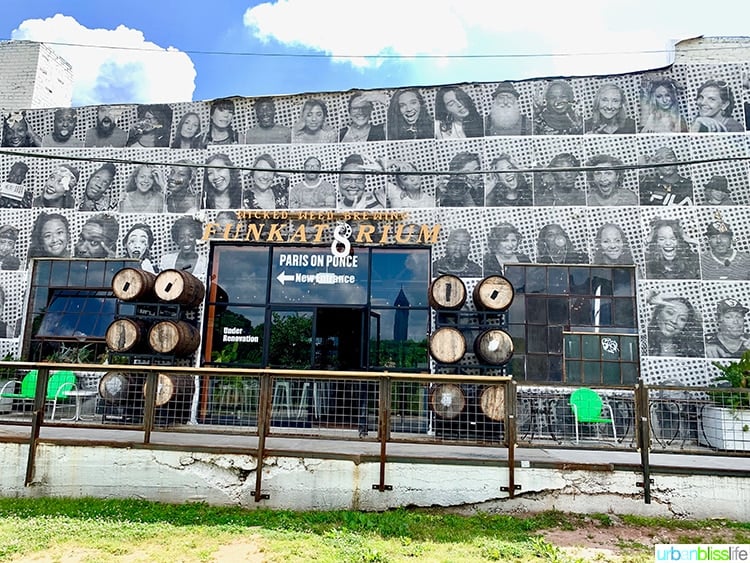 Right next to Ponce City Market along the Beltline is Paris On Ponce. If you're looking for a quirky spot, then this should be in your 10 Best Things to Do in Atlanta list too!
This 100-year-old building celebrated its centennial this year. Inside, the 46,000-square foot warehouse is home to more than 30 unique, individual boutiques that sell antiques, art, home goods, furniture, and oddities. It reminds me of all of the vintage and consignment and antique stores in Portland packed into one fun and funky space. Great spot to find unique souvenirs and gifts!

Paris On Ponce
716 Ponce De Leon Pl NE,
Atlanta, GA 30306
http://parisonponce.com/
Eat, Drink, Shop at Krog Street Market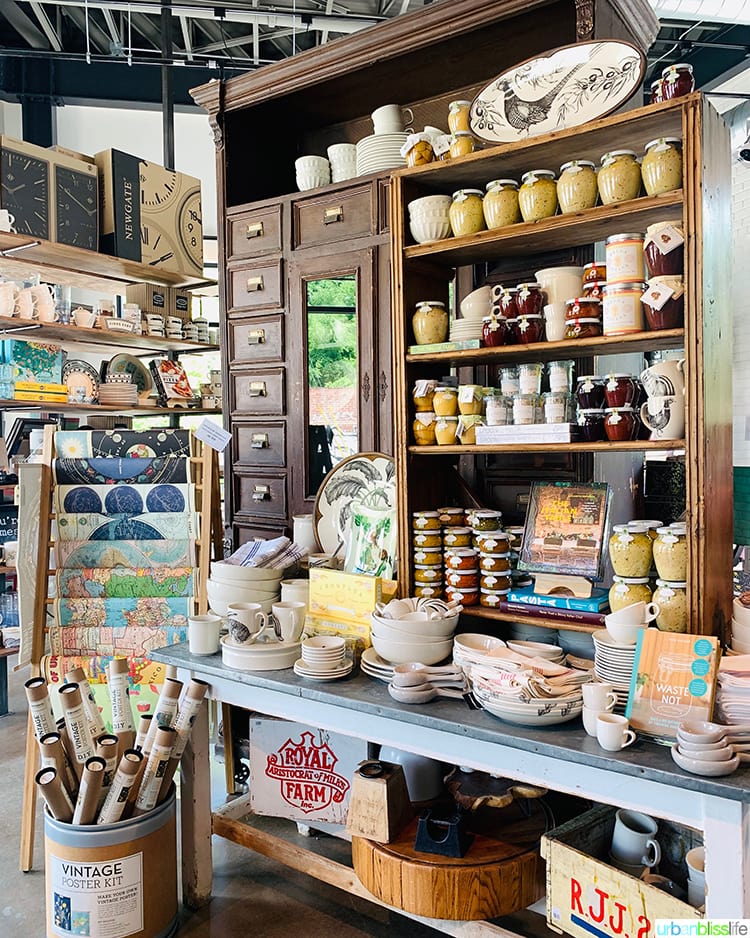 I've shared that Krog Street Market is a great place to eat & drink, but there's so much more to do here. Krog Street Market opened in 2014, in a 1920s warehouse in Inman Park.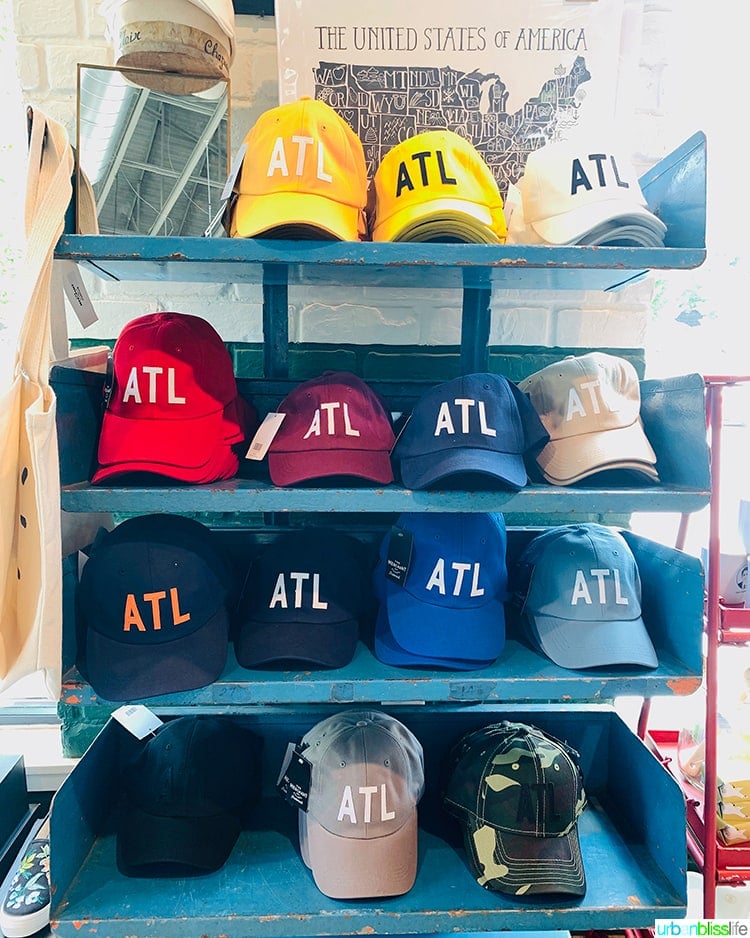 Shop fun modern home goods, creative local artisan products, and funky finds at The Collective. Pick up all-natural bath & body products at Mama Handmade Bath & Body. Spoil your pup with toys and treats from Inman Park Pet Works.

Krog Street Market
99 Krog Street
Atlanta, GA 30307
Monday - Thursday 7am - 9pmFriday 7am - 10pm
Saturday 8am - 10pmSunday 8am - 9pm
http://krogstreetmarket.com/

Check out the Cyclorama: The Big Picture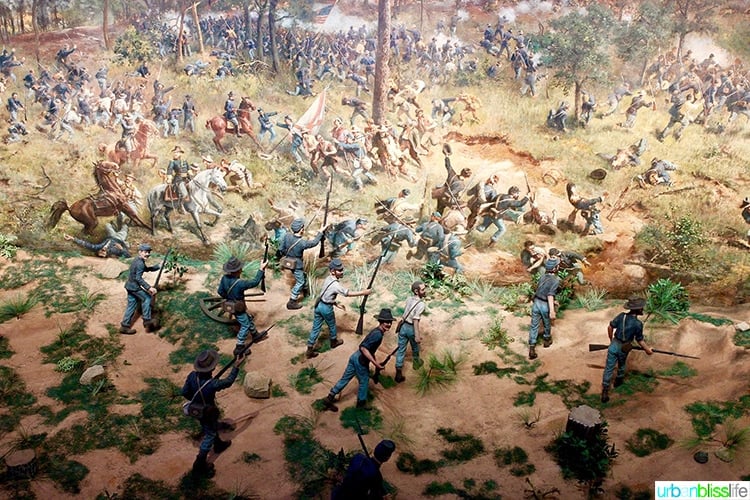 While also at the Atlanta History Center, I felt like the Cyclorama: The Big Picture exhibit deserved its own section. Imagine a 132-year-old, 360-degree painting that stands 49-feet tall. It's longer than a football field and weighs 10,000 pounds!
The painting depicts the 1880 Battle of Atlanta, and has undergone extensive historical revisions and updates. Regular admission price to the Atlanta History Center includes admission to see the Cyclorama and the 12-minute introductory film.
This is a marvelous exhibit not just for history buffs, but also for families, for those interested in how art has played a role in politics and history, and those who just want to see a really cool looking exhibit.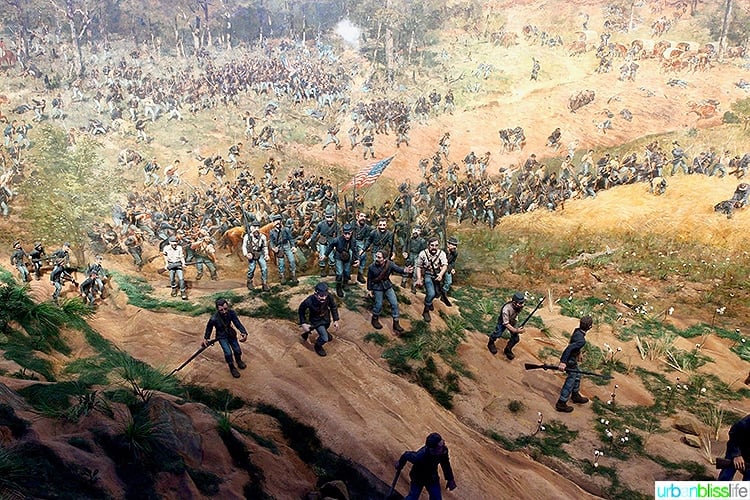 Atlanta History Center
130 West Paces Ferry Road NW
Atlanta, GA 30305
HOURS
Monday – Saturday 10am – 5:30pm
Sunday 12pm – 5:30pm
https://www.atlantahistorycenter.com/explore/exhibitions/cyclorama-the-big-picture
Visit Atlanta, Georgia
Atlanta is such a FUN city. These are my 10 Best Things to Do in Atlanta, outside of the culinary scene, since I wrote about What to Eat and Drink in Atlanta separately.
What places and activities (besides food-related!) would make YOUR 10 Best Things to Do in Atlanta list?
PIN IT: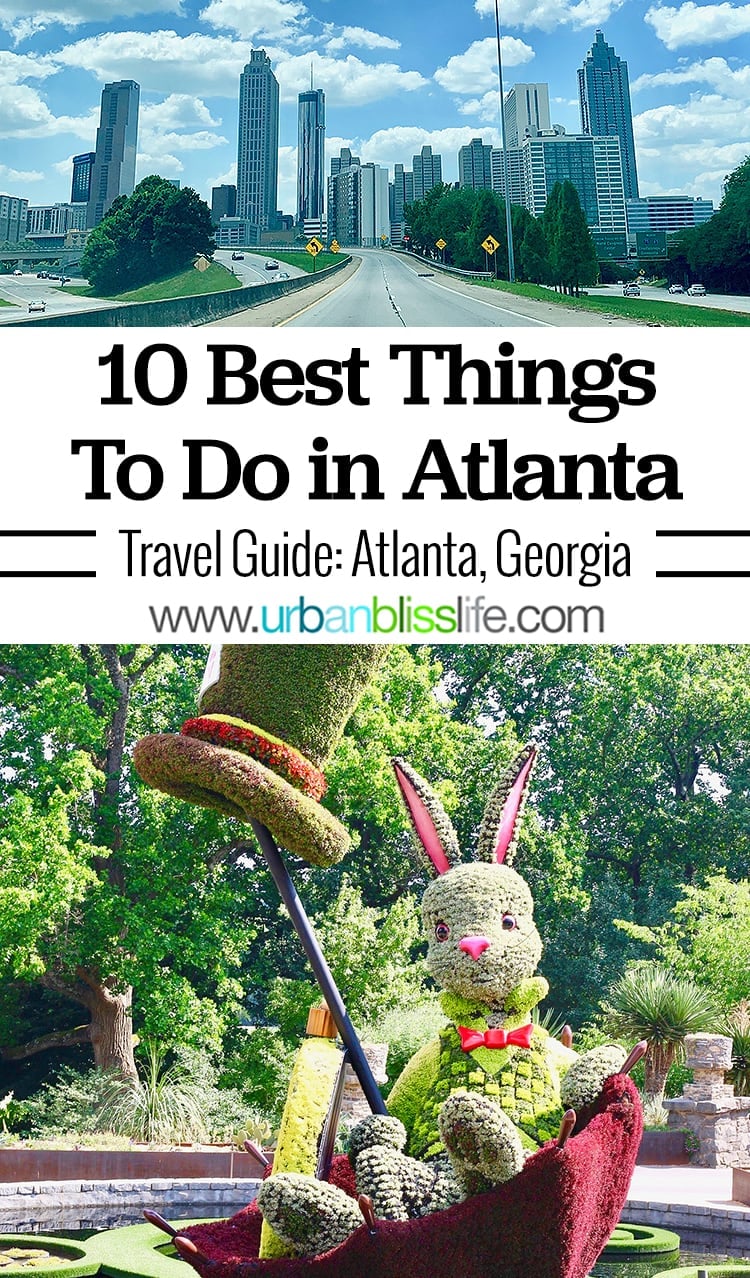 More Travel Guides: