Wine tasting in Oregon's Applegate Valley? Plan a stop to Troon Vineyard & Winery!
Oregon Wine Country is so much more than just the Willamette Valley. From the west coast to the eastern desert, from our Northern vineyards waving across the Columbia to Washington state to our Southern vineyards kissing the California border, Oregon's diverse landscape and climates offer a rich tapestry of wines to the world.
Recently, I had the pleasure of venturing down to Southern Oregon. In addition to exploring the charming town of Jacksonville and the hip artsy Ashland, our group had the pleasure of spending a day touring wineries in the Applegate Valley.
Our first stop: Troon Vineyard, in Grants Pass, Oregon.
Jump to:
Troon Vineyard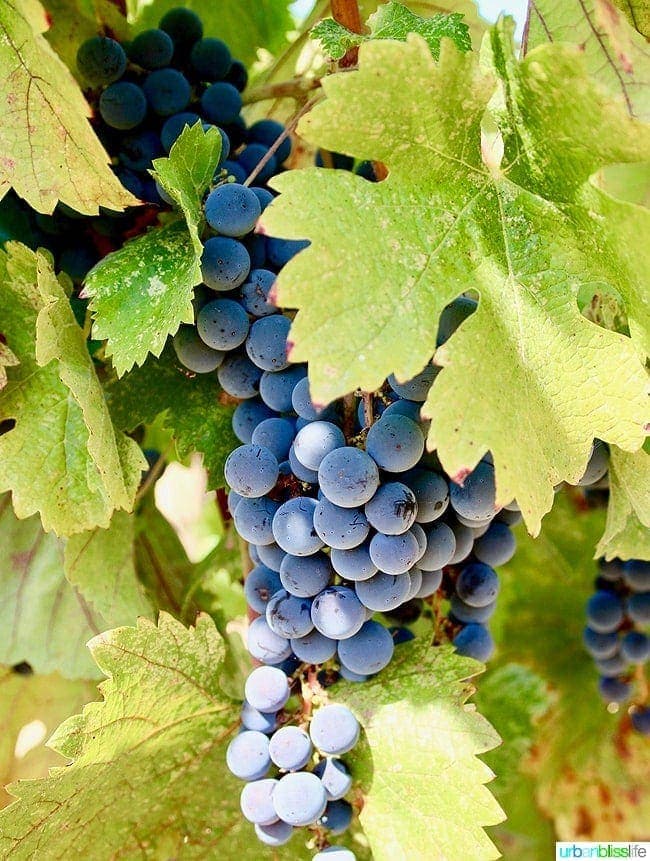 Maybe it was a re-awakening from the haze of the 1960s, but there was something in the water in Oregon in the 1970s. Some sort of mystical new wave of wine industry pioneers decided in the 1970s to take a chance on planting vines in this beautiful state.
While much of the press goes to the pioneers of the Willamette Valley wine country, the early plantings of Southern Oregon and the Applegate Valley were happening at the same time.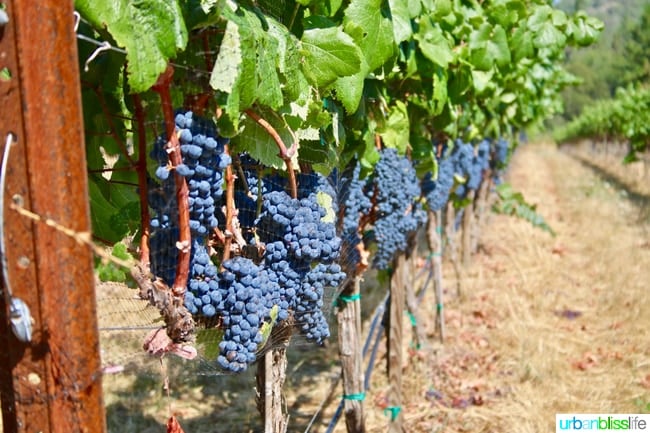 Dick Troon planted his first vines in 1972. He spent the first few years selling his grapes to other wineries. He soon decided to convert his barn into his own winery, and then sold his winery to friend Larry Martin in 2003.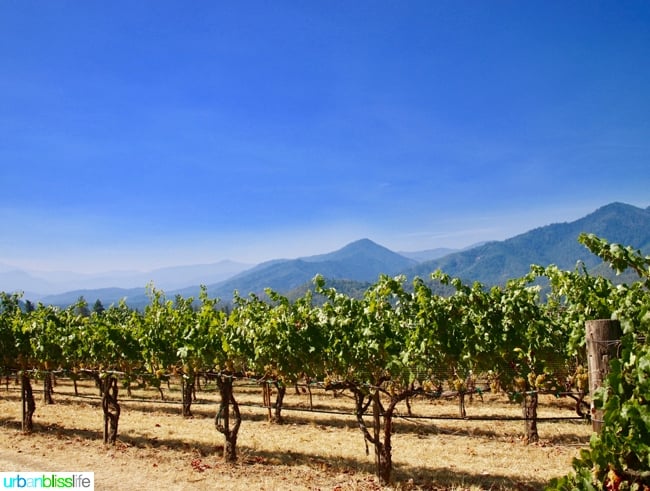 Today, Troon vineyards are all LIVE and Salmon Safe certified. There are no acids, sugar, enzymes or any additives added to any of the wines. They are focused on allowing nature to do its thing as much as possible.
The result? Wines that don't always follow the trends but hold up through the years with quality and finesse.
The winery
The main Troon tasting room is located on the vineyard property in Grants Pass, Oregon. This large tasting room has ample indoor space and a large wine tasting bar.
There is also covered patio space outside, as well as grassy picnic space with several tables and lawn games.
We were treated to a lovely outdoor tasting with catered snacks. It was such a beautiful way to explore Troon wines!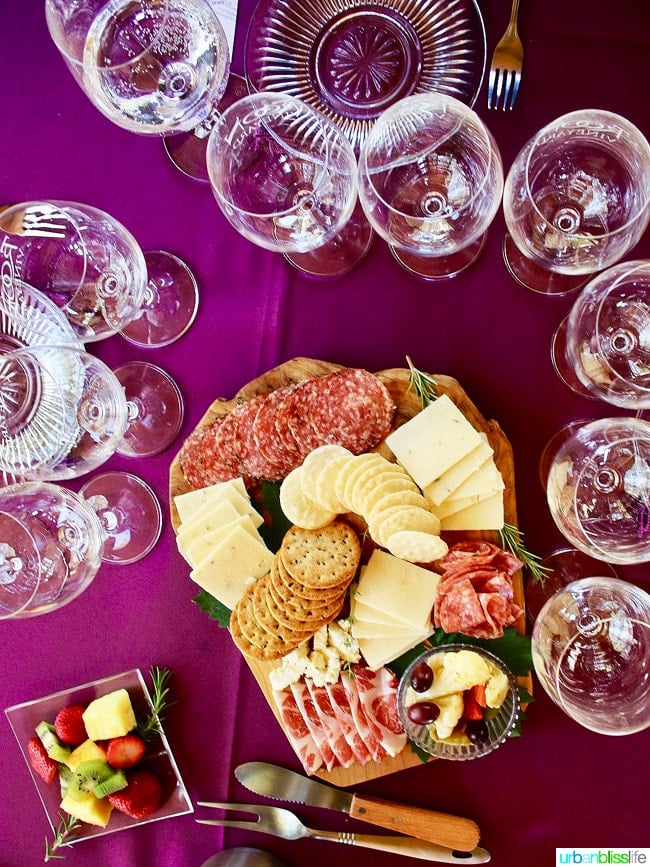 Troon wines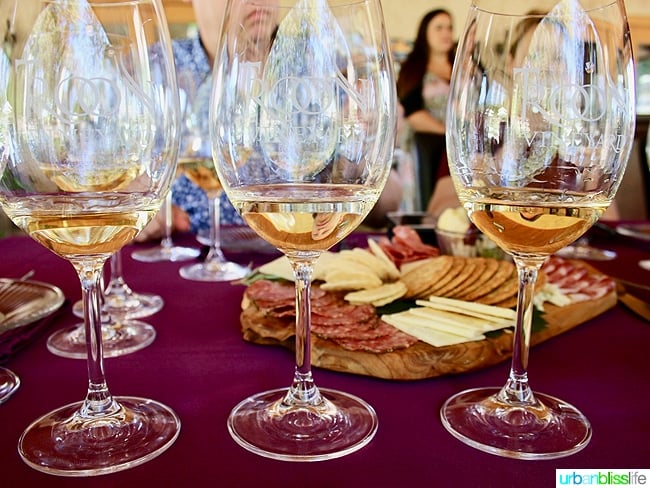 Thanks to the unique climate of the Applegate Valley and the vineyard's location in the Kubli Bench, Troon Vineyard produces a wide variety of wines.
Here, you'll find classics such as Rosé, Riesling, Syrah, and Merlot, along with Vermentino, Roussanne, Marsanne, Tannat, Sangiovese, Malbec, and Tempranillo.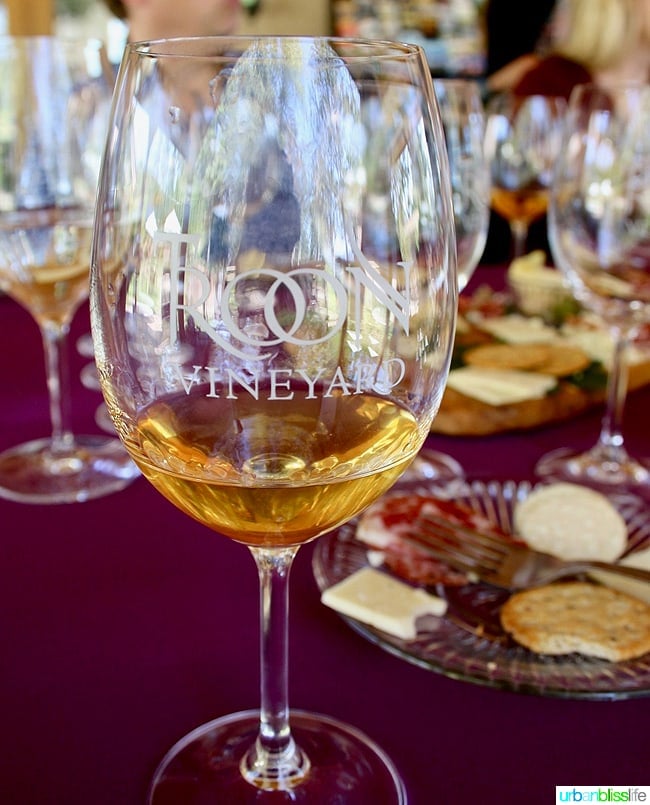 We got to taste Troon's first "orange wine,": the 2016 Troon Whole Grape Ferment Riesling. As someone who tends to shy away from Riesling because they are oftentimes too sweet for my taste, this one was a lovely dry white wine that also had the structure of a smooth red.
My favorite: the 2014 Troon Black M & T Reserve. This rich red wine is a blend of 60.1% Tannat and 39.9% Malbec. I adore this dark red, full-bodied wine - it has that almost intense, brooding quality I enjoy in big reds.
Visit Troon Vineyard
I definitely recommend spending time wine tasting at Troon if you are in Southern Oregon. But if you are in the Willamette Valley, they also have a tasting room in Carlton!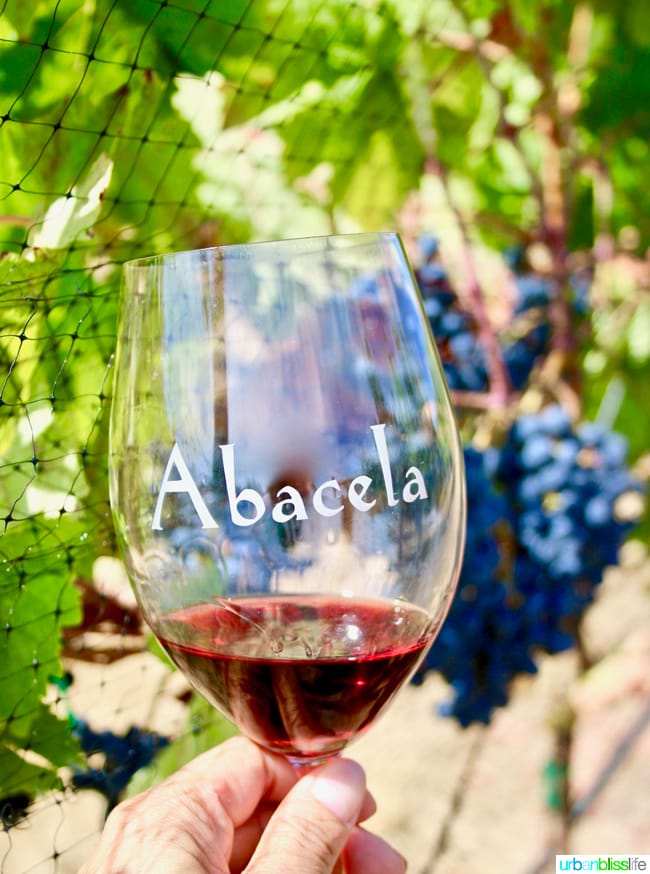 Wine Tasting at Abacela Winery
The wine tasting experience photographed in this post were complimentary as part of an Applegate Valley wine tasting tour with the #TrailsToFeast Travel Oregon press trip. All opinions and photos are, as always, my own.