Busy weeknights ahead? Here are 20 Family Friendly Instant Pot Recipes to help answer the daily "what's for dinner" dilemma!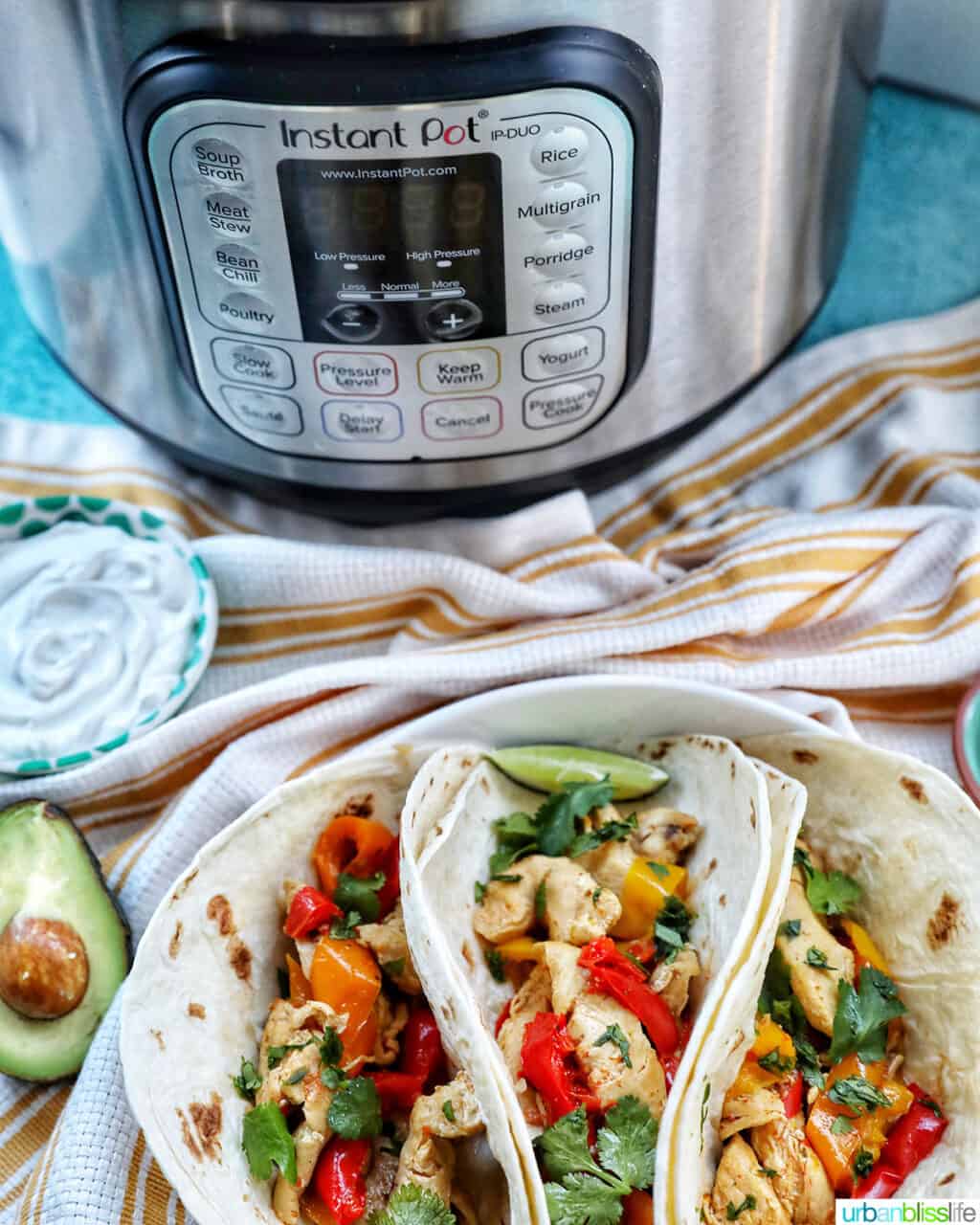 On the busiest of busy days, it's the Instant Pot to the rescue! Or, any electric pressure cooker, like the Ninja Foodi. These are definitely kitchen tools that have helped so many of us with hectic schedules get dinner on the table faster, with less hands-on cooking.
We use our Instant Pot and Ninja Foodi on a regular basis. In fact, I wrote a cookbook with Ninja Foodi that includes 75 pressure cooker and air fryer recipes!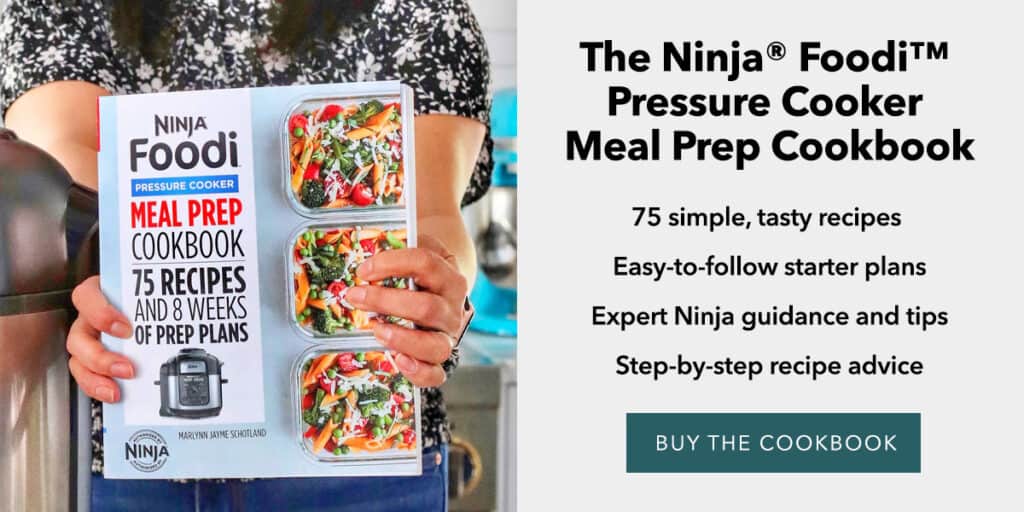 As a full-time working mom of two, I know how challenging it can be to get dinner on the table every single night. These are some of the recipes that are in my family's regular dinner rotation. I hope you'll find some new family faves as well!
Jump to:
About These Recipes
All of these recipes can be cooked in either a 6-quart or an 8-quart Instant Pot/Ninja Foodi. If the recipe calls for any changes when using a 6-quart instead of 8-quart, you'll find those changes listed within the individual recipes.
These 20 family-friendly Instant Pot recipes:
Feed families of 4 to 6, depending on the recipe.
Contain mostly everyday, pantry-friendly ingredients.
Most can be made in under 30 minutes.
This list includes beef and lamb recipes, chicken recipes, seafood recipes, and vegan recipes. So there's something for everyone!
These are main course recipes that you can pair with easy side dish recipes like my Instant Pot Garlic Rice, Instant Pot Mashed Potatoes, or Air Fryer Broccoli.
I hope you'll love them, too, and that some of these recipes will make it to your regular dinner rotation.
Family-Friendly Instant Pot Recipes
20 Family Friendly Instant Pot Recipes
If you have an electric pressure cooker, like an Instant Pot or Ninja Foodi, your family's dinner in just minutes away from prep to table! Try one of these winning recipes tonight, and leave a comment below to let us know what you think!
Electric Pressure Cookers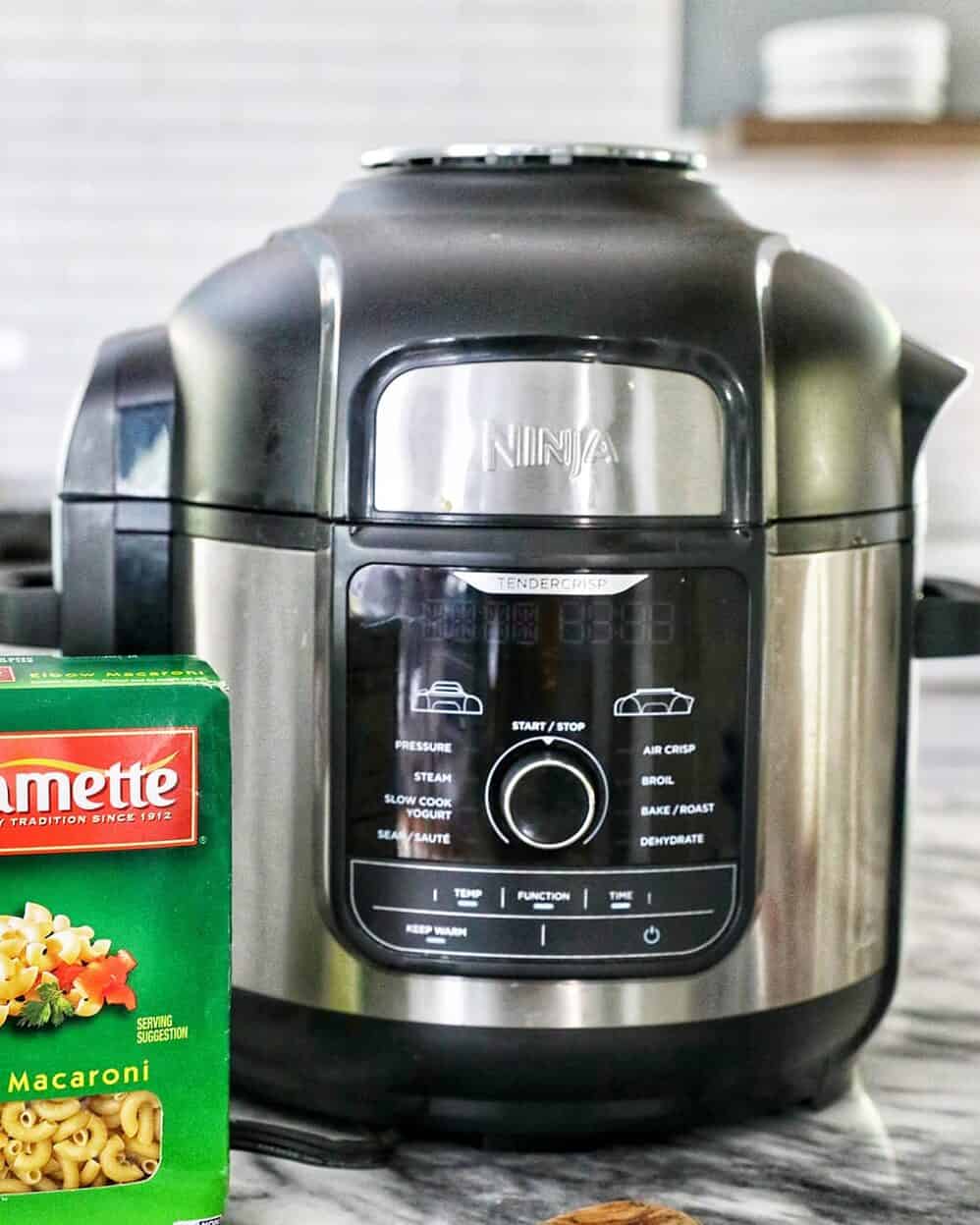 There are several different appliance brands that make electric pressure cookers. Instant Pot is perhaps the most well-known brand, and hence, many of our recipes are made in the Instant Pot. We have the 8-quart Instant Pot Duo pressure cooker and love it.
However, I wrote the meal prep cookbook with Ninja Foodi. I have the 8-quart Ninja Foodi Deluxe multicooker that we use more than our Instant Pot.
Pros for the Ninja Foodi:
It has a ceramic base that is SUPER easy to clean. It cleans up a lot faster and easier than the Instant Pot stainless steel base pot.
It doubles as an air fryer, so if you're looking to save counter space, this is a bonus!
It's large: we have the 8-quart Deluxe XL Ninja Foodi multicooker and can cook a LOT of food in it.
Instant Pot FAQs
What size Instant Pot should I buy?
If you have a family of 2 or 3, the 6-quart Instant Pot should work well. If you have a family of 4 to 8, go for the 8-quart Instant Pot.
What does Natural Release and Quick Release mean?
When the timer is done counting down, the Instant Pot will beep and recipes will call for you to either do a Natural Release or Quick Release.

-Natural Release means leaving it alone and doing nothing for the time mentioned in the recipe. This allows the pressure to release naturally and slowly, which is usually allows starchy recipes like rice or some pasta dishes to release slowly and safely.

-To Quick Release, very carefully turn the pressure release valve from Sealing to Venting (or Seal and Vent, depending on your unit). This allows the pressure to release quickly, which results in very HOT steam expelling from the release valve. So you should always use either oven mitts or a utensil with a long arm like a wooden spoon to safely move the valve over.
How long does it take for the Instant Pot to come to pressure?
While using the Instant Pot IS easy, it's not exactly "instant" cooking. After you hit Start, the unit takes a few minutes to come to pressure before it starts actually pressure cooking. Depending on the size of your Instant Pot and the contents of your dinner inside, it could take anywhere from 5 to 15 minutes to come to pressure. The more food inside the Instant Pot, and the colder the ingredients are, the longer it may take to come to pressure.
More Family-Friendly Recipes
This post was originally published on September 1, 2017. It was updated with new recipes, more helpful FAQs, and new photos on June 2, 2022.