If you're looking for a storybook setting for a lovely wine tasting, make a reservation at Belle Fiore Winery in Ashland, Oregon. With big, bold red wines and delicious food pairings against stunning vineyards, this is definitely a wine tasting experience to add to your Southern Oregon wine tasting itinerary!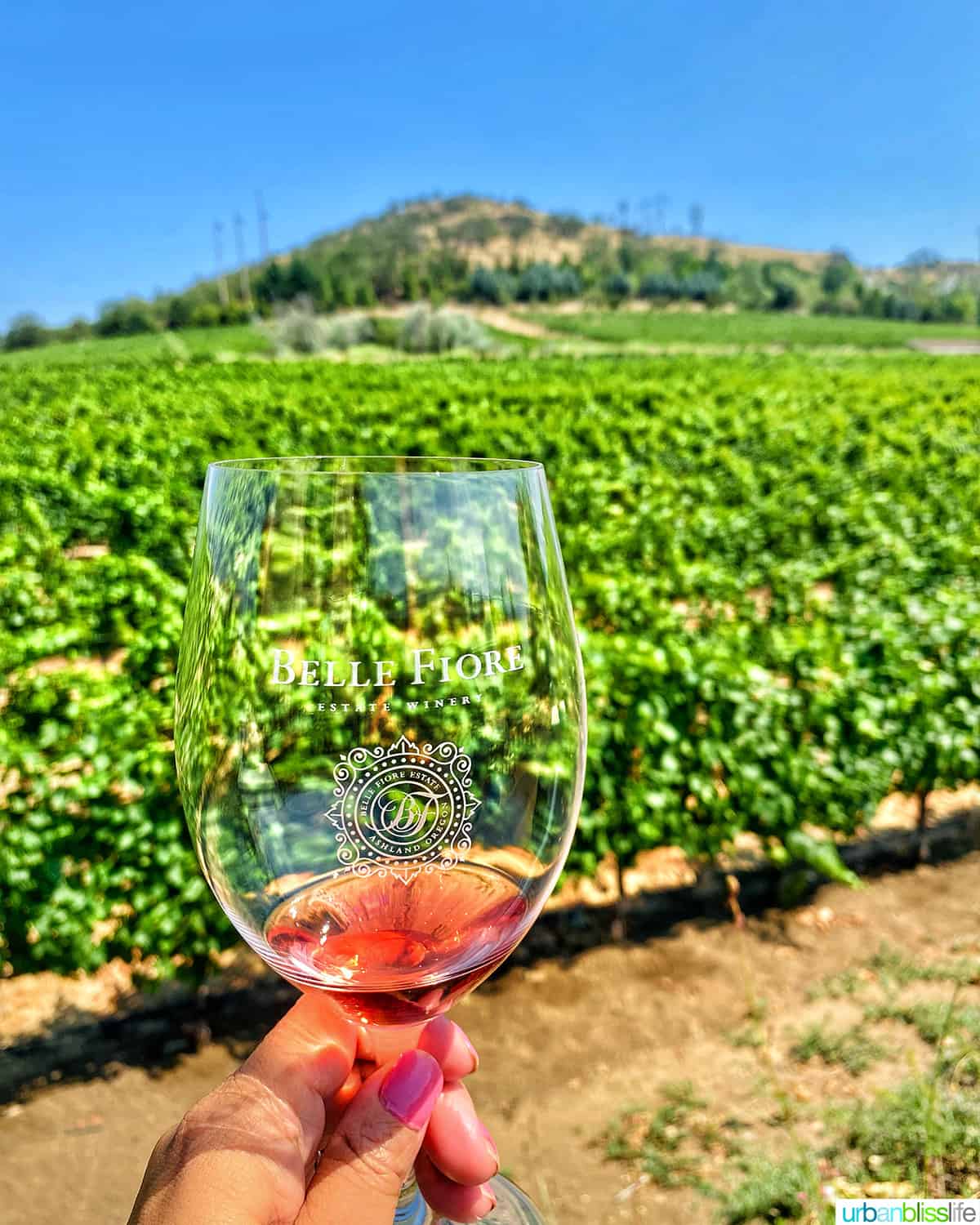 Ashland, Oregon is a fun, quirky, sophisticated yet carefree town in Southern Oregon, on the edge of the Oregon-California border. This southernmost location in the Rogue Valley means lots of sunshine for grapes in that grow here, which allows winegrowers to cultivate a variety of wines other than Oregon's most famous cool-climate friendly Pinot Noir and Chardonnay.
Over the years, the number of vineyards planted in Ashland have continued to grow, and so have the number of wineries. So if you're a wine lover visiting Southern Oregon, you are in for a treat! One Ashland winery I recommend visiting is Belle Fiore Winery.
Jump to:
🌟 Why you'll love this winery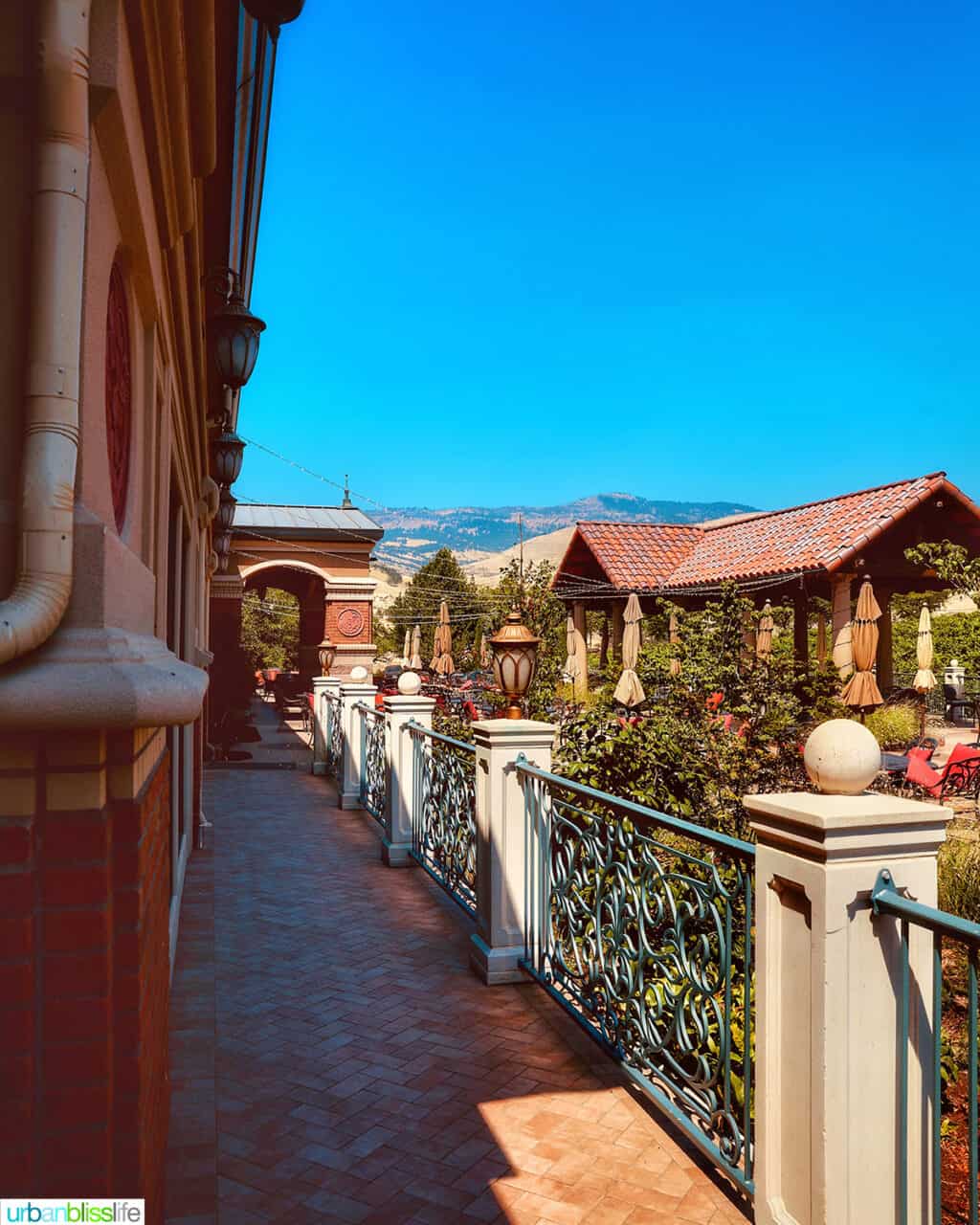 Here's a quick glance at why you'll love wine tasting here:
Beautiful vineyard views from the winery
Great for groups
Lots of seating options for wine tasting inside and outside
Fantastic food pairing menu that changes with seasonal ingredients
They make a wide variety of wines, including wines you can't find in most of the rest of the state, so there's something for everyone here. From a refreshing rosé to classic Oregon Pinot Noir to several big, bold Italian red varieties.
🍇 About Belle Fiore Winery
Belle Fiore is like a massive wine lover's playground. The grounds include the winery, a chateau, wine tasting pavilion, gardens, and of course, estate vineyards.
The vineyards on the 31-acre vineyards were planted in 2007, and the Belle Fiore Chateau first opened to the public in that same year. The Tasting Rooms at Belle Fiore's Wine Pavilion have been open to the public since 2013.
Originally a cattle and hay farm that was settled around 1880, the property was purchased by the Kerwin family after they moved to Southern Oregon in the late 1990s.
🍷 Featured wines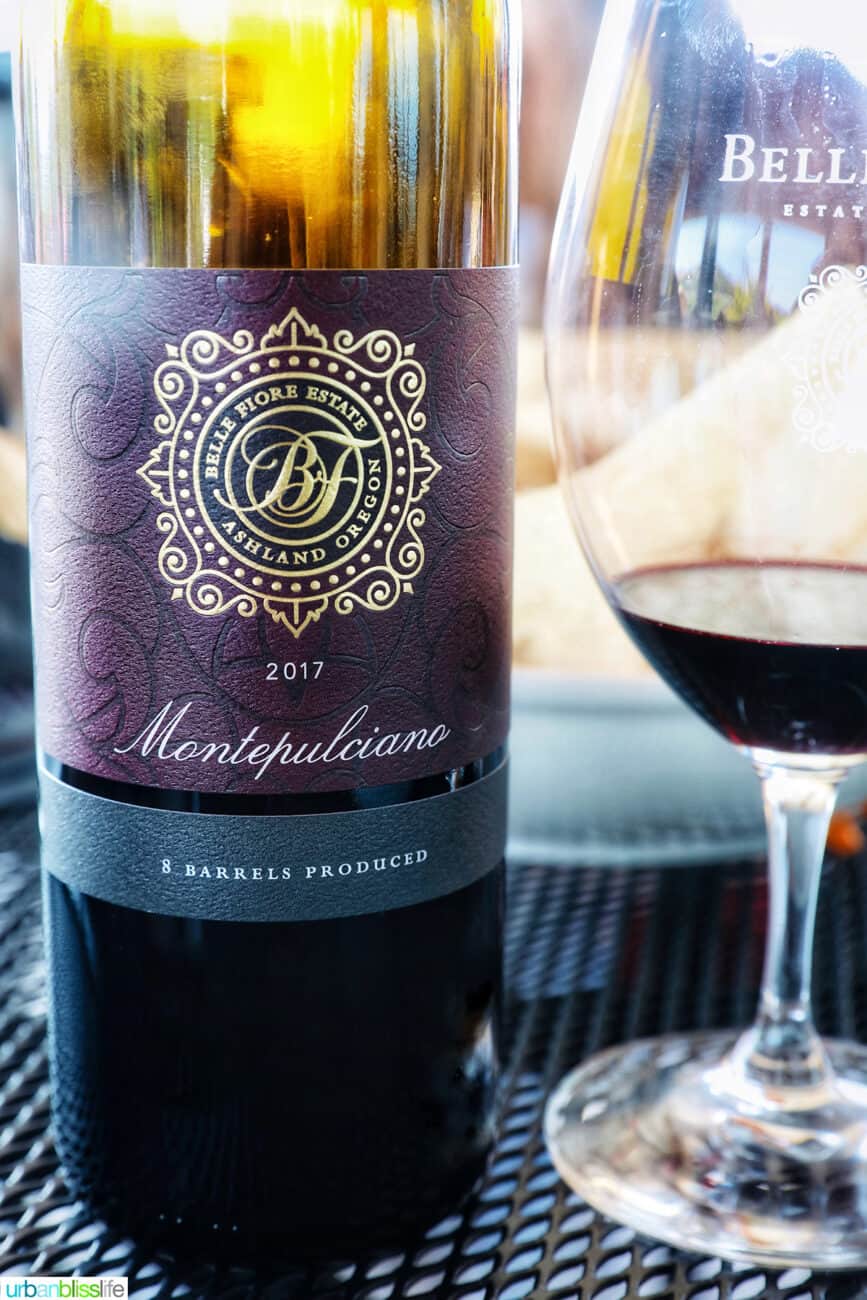 This Ashland winery produces about 15 different varietals and approximately 8,000 cases of wine each year. Their wines encompass a broad range of French, Italian, and Spanish variety wines.
Here you'll find classics like Burgundian-style Oregon Pinot Noir and Chardonnay.
You'll also find Italian varieties like a delicious Barbera, Montepulciano, and Terramiso, a red wine blend.
Bordeaux wine lovers will enjoy their Sauvignon Blanc, Cabernet Sauvignon, Merlot.
🍇 Wine Tasting Experience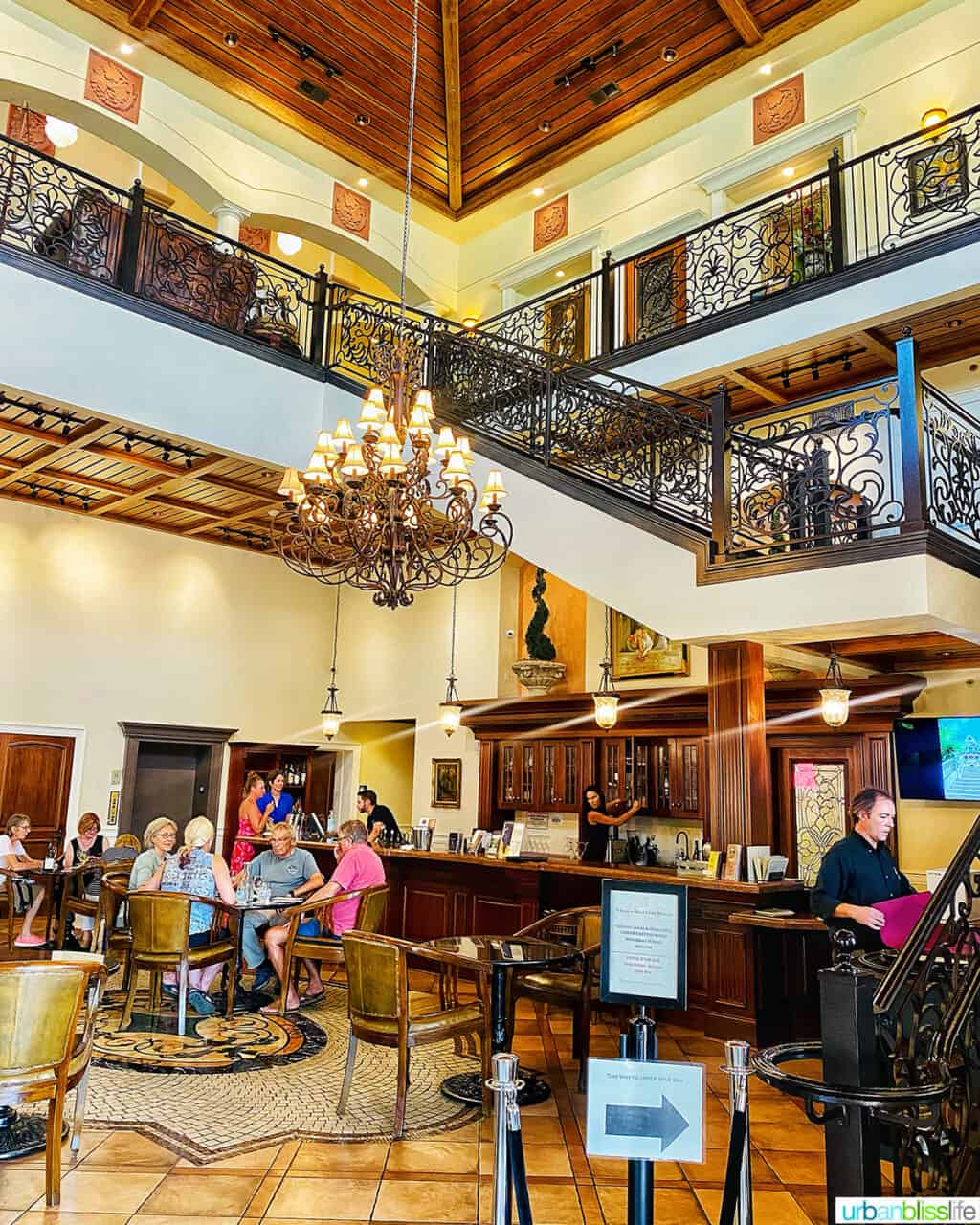 You have two options for wine tasting at Belle Fiore Winery:
Wine tasting in the Lower Pavilion Tasting Room & Patio from 12pm-7pm ($17 or $21).
Scheduling a private tasting for the Chateau. This is available Sundays at 12pm or 3pm by reservation only ($49 or $65).
🧀 Food Options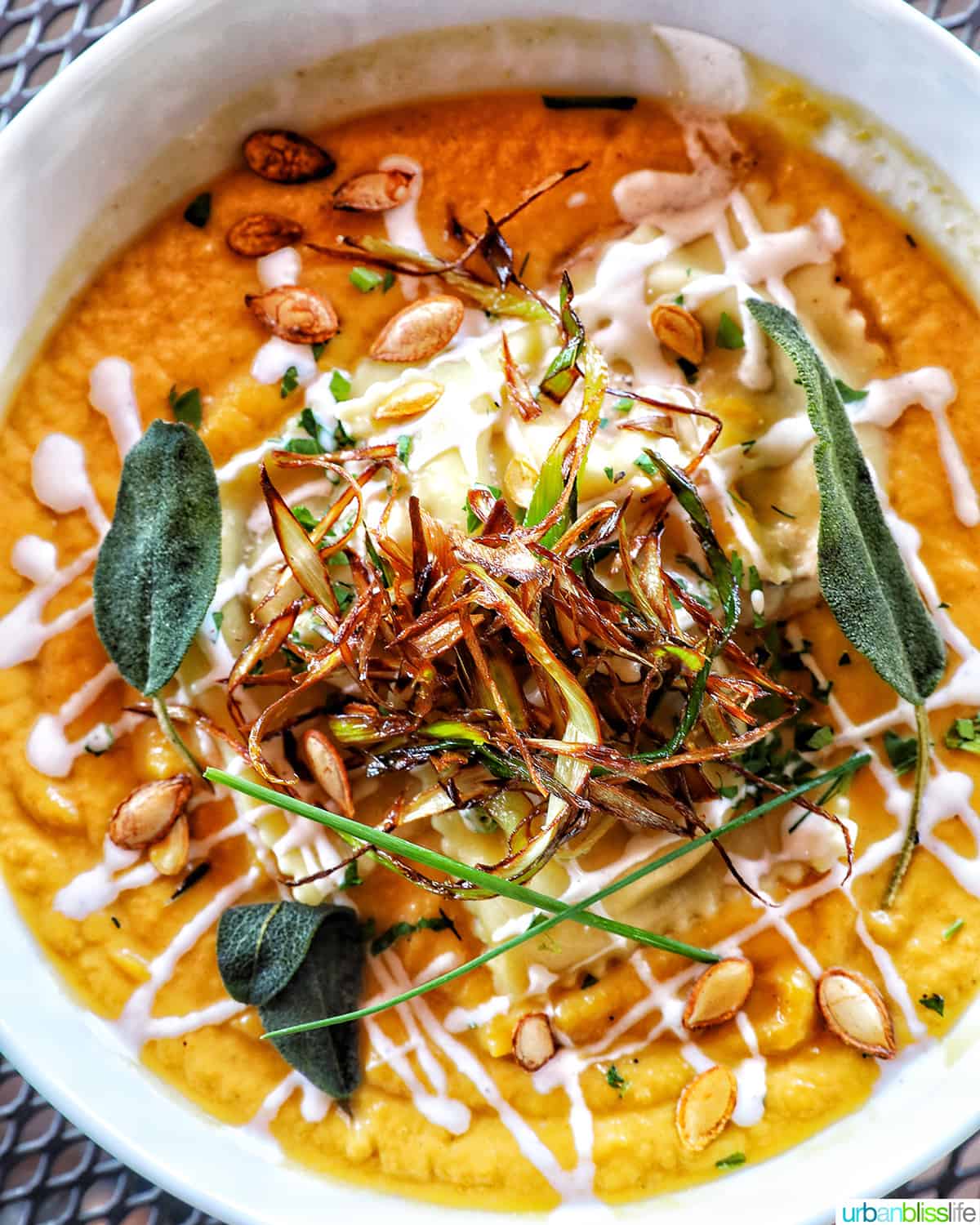 Belle Fiore Winery offers a small but mighty food pairing menu that changes based on ingredients and seasons, but you can view a general menu example online.
During our tasting, we enjoyed a massive platter of truffle garlic fries (enough to feed 4-6 people). We also enjoyed a chef's special of pumpkin ravioli soup that was delicious!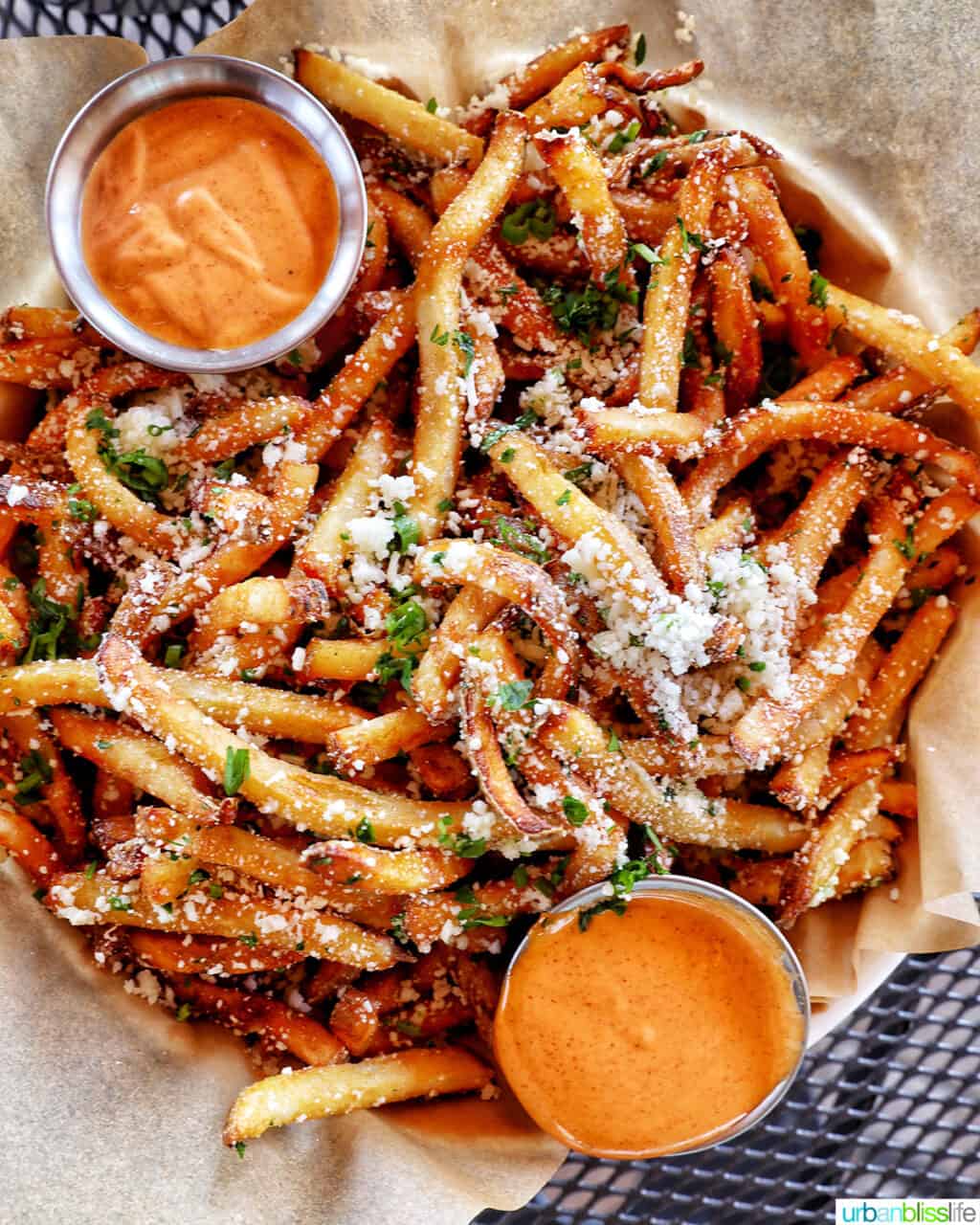 You'll find charcuterie boards, burgers, salads, pizza, and various seasonal specials.
🥂 Winery FAQs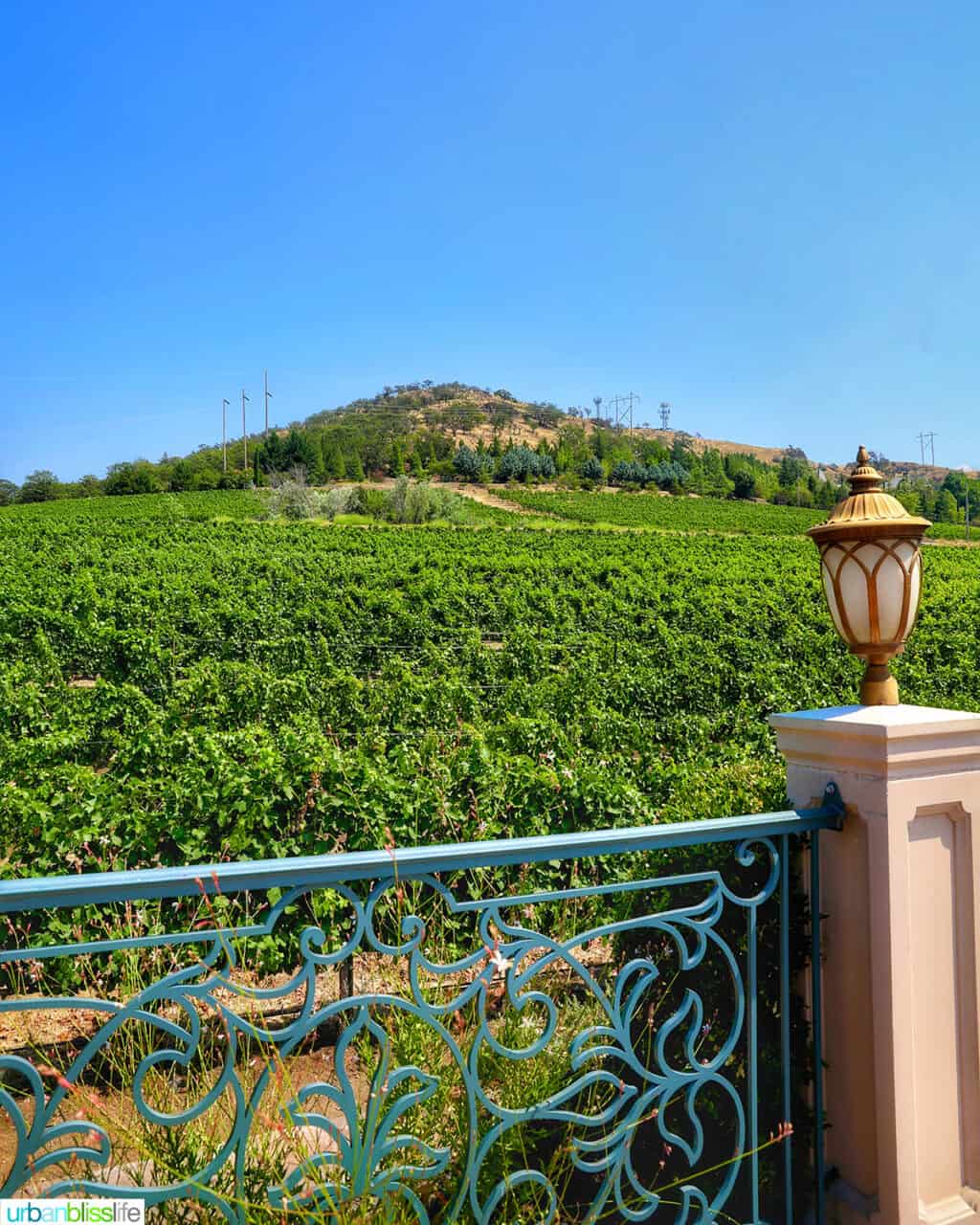 What is the dress code for this Southern Oregon winery?
Dress casual or dress up - I've seen people in jeans and sweatshirts as well as in sundresses and business attire here.
Is this winery kid-friendly?
It is family-friendly, and there's a lot of space outdoors that are suitable for families.
Are reservations required?
Reservations are not required but they are highly recommended.
Is this winery dog-friendly?
Well-behaved dogs are allowed on leash in outdoor spaces.
Is there outdoor seating?
Yes! There is plenty of outdoor seating with beautiful vineyard views.
🍷 Visit Belle Fiore Winery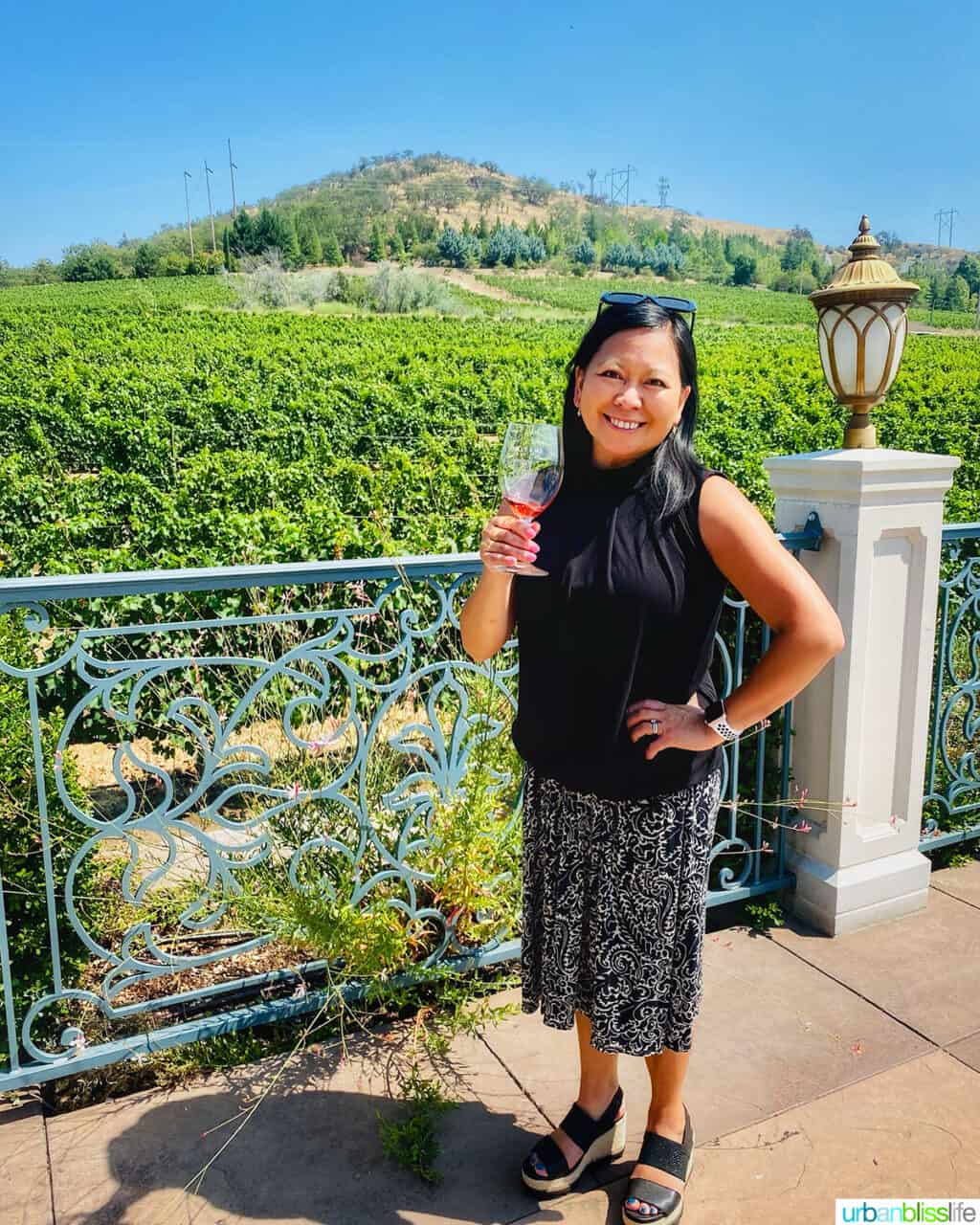 If you're planning to visit Southern Oregon wine country, consider a wine tasting experience at Belle Fiore Winery. The grounds are beautiful, and you'll feel like you're enjoying an afternoon of luxurious pampering thanks to the scenic views and the wide variety of wines.
Belle Fiore Winery
100 Belle Fiore Lane
Ashland, Oregon 97520
(541) 552-4900
HOURS: wine tasting Wednesday - Sunday, 12 - 8 pm
For more information or to book your wine tasting reservation, visit the Belle Fiore Winery website.
If you visit, please be sure to let them know that you read about it on Urban Bliss Life! And if you snap some pics, tag us @UrbanBlissLife and #UrbanBlissLife on Instagram, TikTok, Twitter, and Facebook.