California's Anderson Valley is known for its luscious Pinot Noir, but there is more to this serene wine country than meets the eye. Here's my list of the top Anderson Valley Wineries to visit.
My normal GO-GO-GO, anxiety-paced breath slows down almost immediately as I drive north, away from the Santa Rosa airport. The scenery quickly changes from wide open highway to narrow, windy country roads, with peripheral views hugged by towering trees. The horizon moves from farm to vineyard to farm and back.
That mellow vibe was constant throughout my recent trip to Mendocino County with my husband. With posh Napa Valley and hip Sonoma County to the south, the more laidback Anderson Valley wine country simply chills out to the north. They're like, just doing what they love, man: making good wine, eating good food, hanging out with their neighbors. There's a calmer pace, a casual lifestyle, and more land between each vineyard... breathing room.
Jump to:
Anderson Valley wine country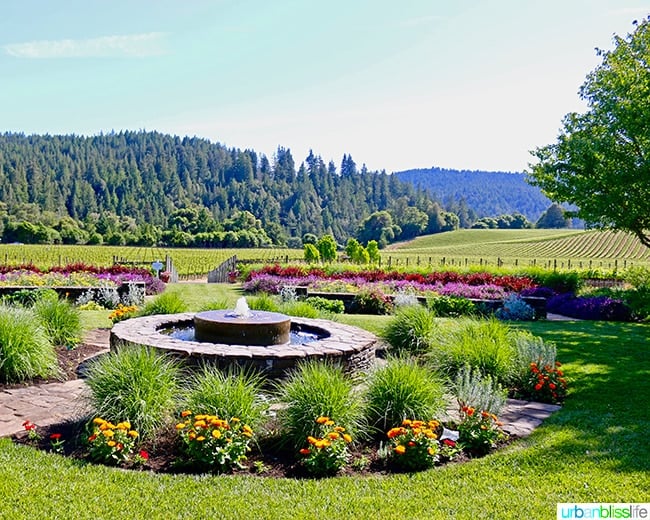 Anderson Valley lies less than 100 miles north of San Francisco, and encompasses the towns of Yorkville, Philo, Boonville, and Navarro. It's the perfect environment for Pinot Noir, Chardonnay, and Alsace Varietals in particular. The planted acreage in the Anderson Valley consists primarily of Pinot Noir, Chardonnay, Gewürztraminer, and Riesling, but there are smaller plots of Sauvignon Blanc, Pinot Gris, and Merlot. This is a lovely wine country in the great state of California, and in four days, while we visited several Alexander Valley Wineries, my husband and I only begun to scratch the surface of uncovering its winemaking stories.
Our first stop after checking into The Madrones in Philo, California: Yorkville Cellars.
Yorkville Cellars
25701 Highway 128
Yorkville, CA 95494
https://www.yorkvillecellars.com/
(707) 894-9177
Tasting Room Hours: daily, 11am-6pm
Yorkville Cellars is owned by Deborah and Edward Wallo. A certified organic vineyard since 1986, the 30 acres of vines consist mostly of Sauvignon Blanc, Semillon, Malbec, Cabernet Franc, Petit Verdot, Merlot, Cabernet Sauvignon & Carmenere. Plan to stay long enough to play the Name That Varietal game. It's truly a tricky one, even for those of us who work in the wine industry! I'll just say that my husband received an average scoring while I received an above average score ;) It was a lot of fun! When visiting, don't be surprised to spot a variety of animals wandering the vineyards, including the neighbor's sheep, turkeys, and the vineyard cat, Slate. One of our favorite wines was the Yorkville Cellars Richard the Lionheart, a unique red blend.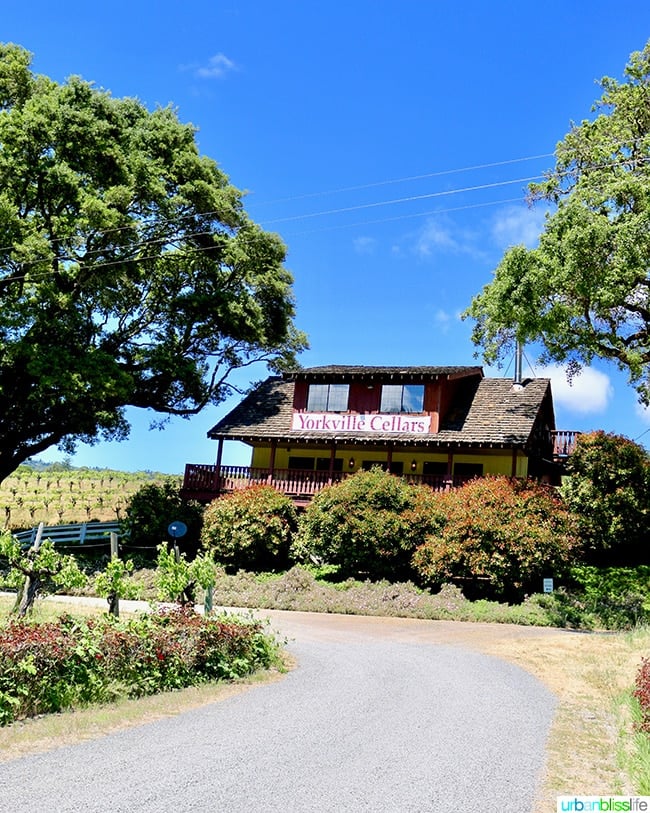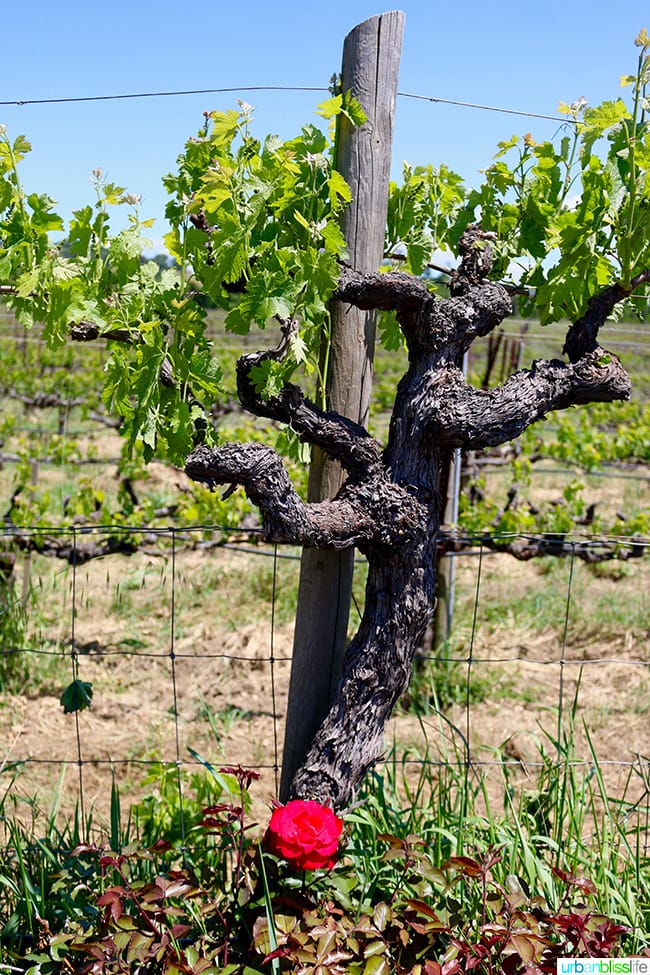 Maryetta Wines
Tasting Room
14251 CA-128
Boonville, CA 95415
http://www.maryettawines.com/
Tasting Room Hours: Saturday and Sunday, 11am - 4pm
The next stop on our tour of Alexander Valley Wineries was Maryetta Wines. It's a little rebel Pinot Noir producer in this wine region. Owner Phil Jones and winemaker Damon Bailey have been working in the wine industry for pretty much their entire adult lives, and have teamed up to make beautiful organic wines. We loved the 2016 Mendocino Ridge Pinot Noir ($45), sourced from Valenti Ranch Vineyard. It's a gorgeous, elegant, food-friendly Pinot.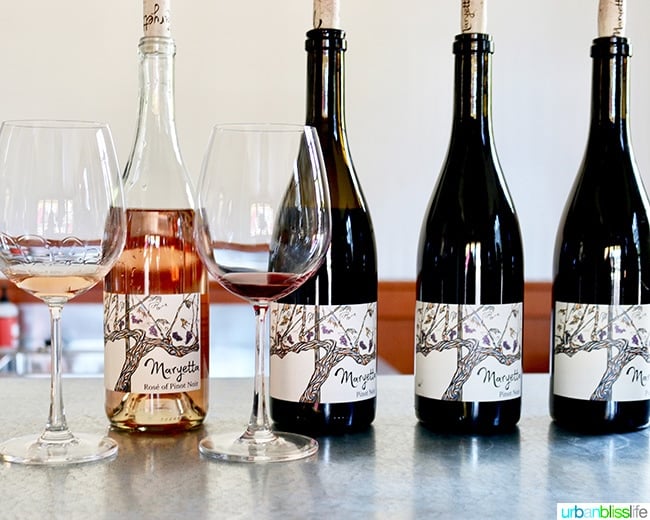 Smith Story Wines
Anderson Valley Tasting Room in The Madrones
9000 CA-128
Philo, CA 95466
https://www.smithstorywinecellars.com/
Tasting Room Hours: Thursday, 12-5pm, Friday 12-6pm, Saturday and Sunday 12-5pm.
The wife and husband team of Alison Smith-Story and Eric Story are behind the five-year-old Smith Story Wine Cellars. With two tasting rooms - one in the Anderson Valley at The Madrones and one in Russian River Valley - this small, family-owned winery keeps very busy, yet you will almost always find at least one of them pouring wines for you. And, if you're lucky, you'll also get to meet their Insta-famous Goldendoodle, Lord Sandwich. They work closely with small family-owned vineyards to create a wide variety of wines (that help tell the story of the land. We really enjoyed their 2015 Cabernet Sauvignon ($60) and their 2017 Sauvignon Blanc ($25).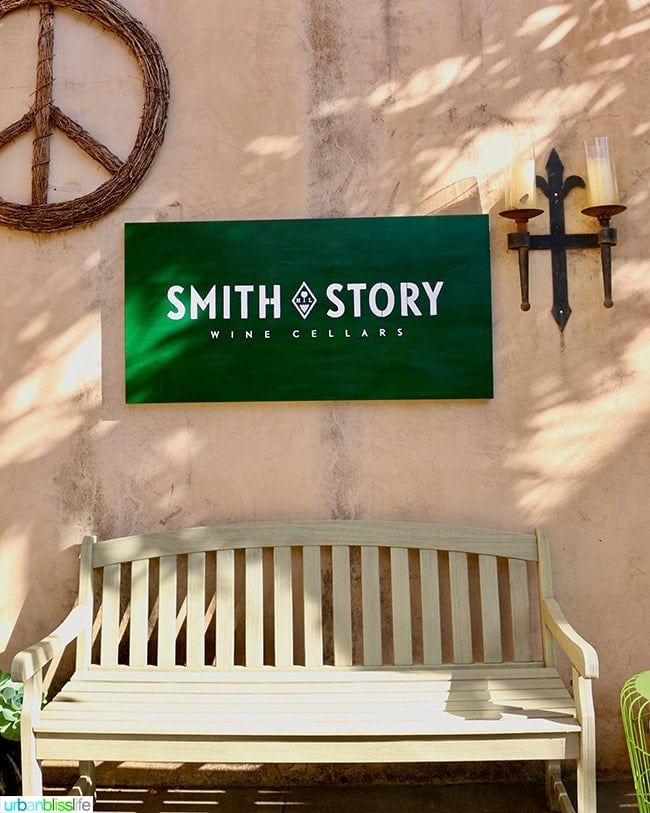 Our trip included an afternoon at the Anderson Valley Pinot Noir Festival, in Navaro
Navarra Vineyards
5601 CA-128
Philo, CA 95466
https://www.navarrowine.com/
Tasting Room Hours: Open daily, 9am - 6pm (summer), 9am - 5pm (winter); free tastings
Navarro Vineyards is a wonderful example of how a family-owned vineyard can grow throughout the years and stay true to their roots. They produce a large number of wines - from Muscat Blanc and Brut to Barbera, Zinfandel, and Mourvèdre - in a wide range of prices. Tastings are free, as are the one-hour tour of the vineyards that they offer twice a day, one at 10:30am and again at 2:00pm. Their Pinot Noirs are all lovely, but be sure to taste through the other varietals they offer that are a bit harder to find in this valley. We brought home a bottle of their 2017 Pinot Blanc, which is an incredible summer sipper at just $17/bottle, as well as their 2015 Cabernet Sauvignon ($45).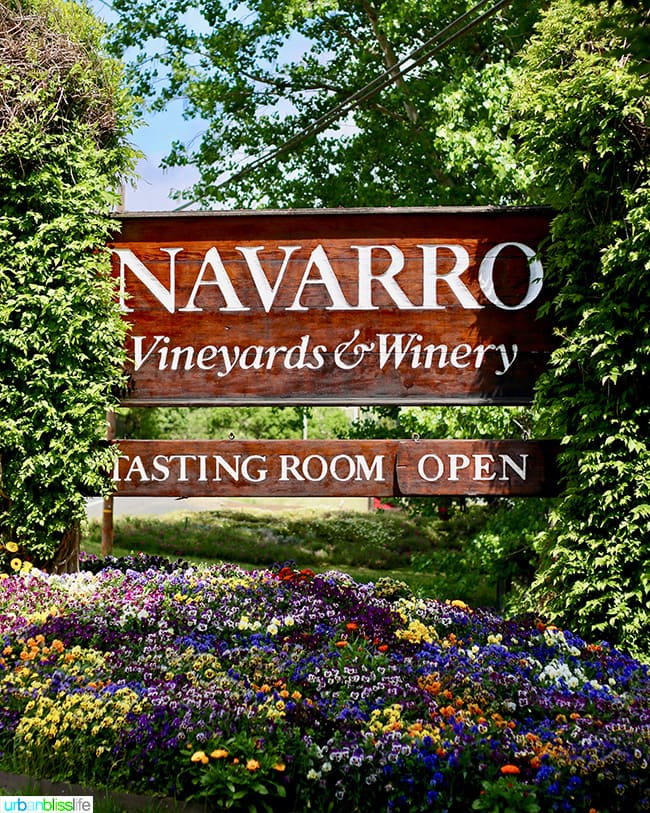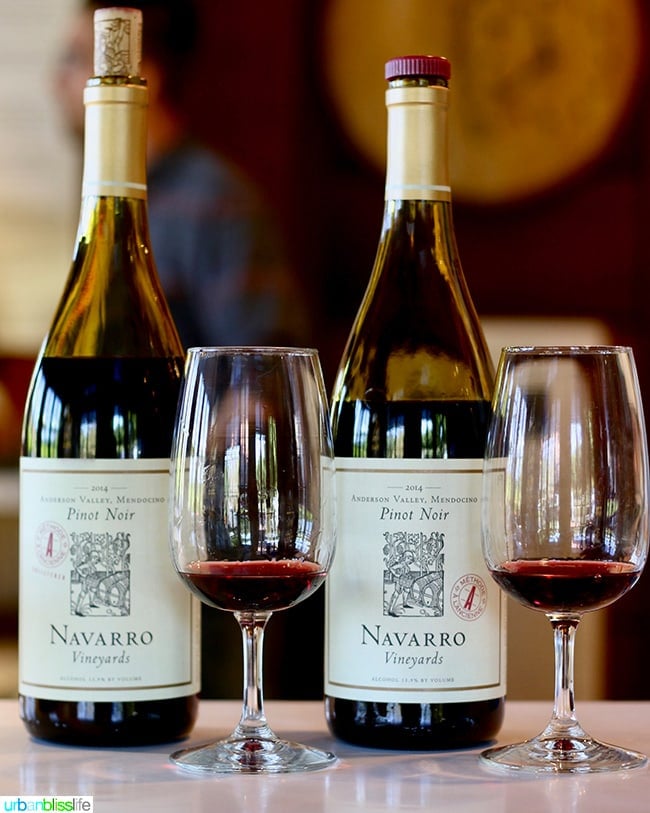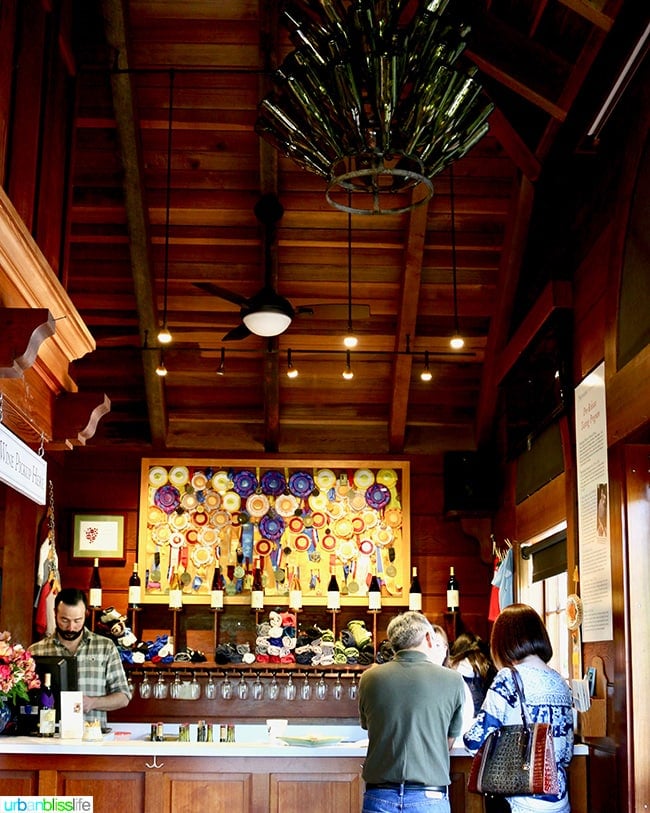 Roederer Estate
4501 Highway 128
Philo, CA 95466
http://roedererestate.com/
Tasting Room Hours: daily, 11ma - 5pm. $10 tasting fee.
No matter where you live, you've likely either enjoyed or at least have seen Roederer Estate Brut. A classic in the champagne and sparkling wine world, Roederer Estate Brut is the first California sparkling wine to be produced by Champagne Louis Roederer, a family owned company with a 200-year tradition of fine winemaking. While this is no small entity by any means, their tasting room in the Anderson Valley is still warm and inviting; we had a wonderful time chatting with the tasting room staff, who were all so friendly and made tasting through sparkling wines as fun as it should be.
What you might not have known is that Roederer also makes an absolutely divine Pinot Noir. It's sold only at the winery, and you can't even find information about it on their website. If you are in the Anderson Valley and you have a chance to stop by here, I highly suggest you try their Pinot Noir in addition to their signature sparkling wines. We purchased a couple of bottles of their Pinot Noir and I already want to go back for more!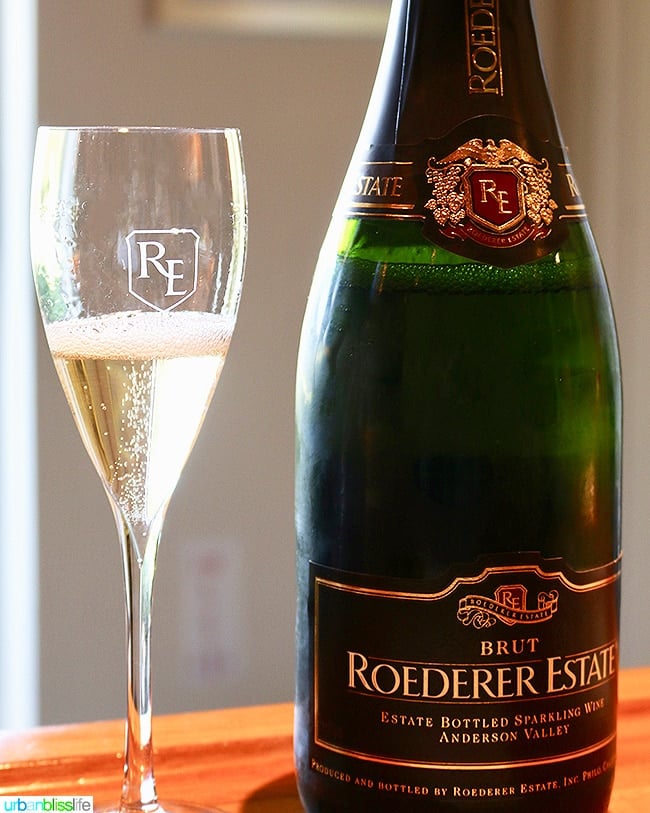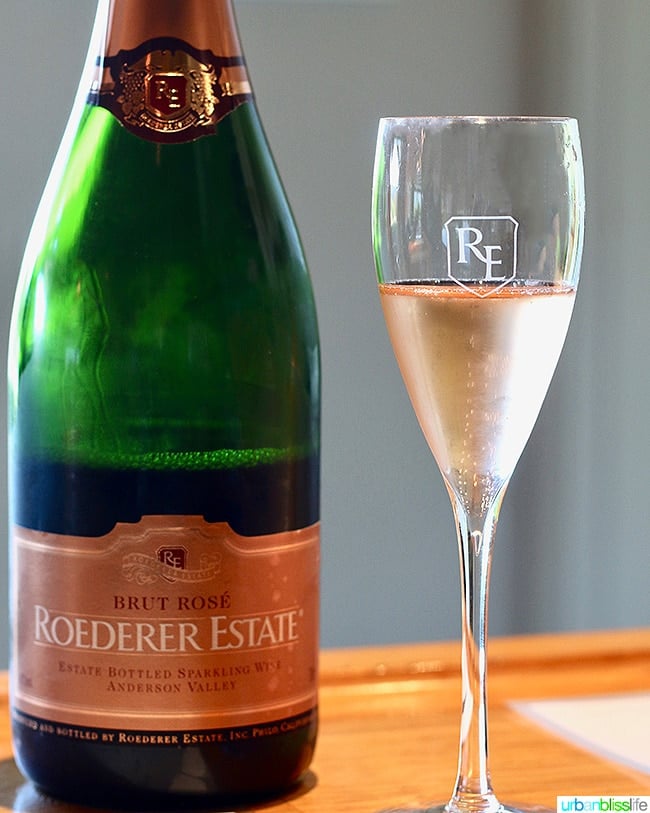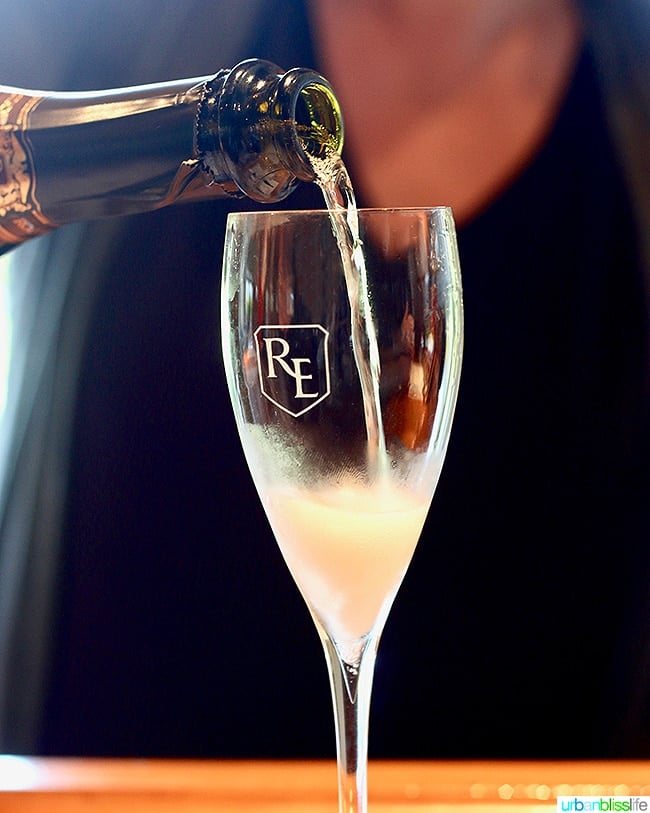 Goldeneye
9200 Highway 128
Philo, CA 95466
https://www.goldeneyewinery.com/
Tasting Room Hours: daily 10:30am - 4:30pm
Essentials tasting fee is $15/person + tax
We stopped by Goldeneye on a whim, on our way back to our hotel. It's a starkly different kind of winery and tasting experience than the smaller, more intimate and friendly tasting rooms that pepper the region, but it's a fun stop nonetheless. I think Napa lovers will really enjoy it here. Goldeneye is the Anderson Valley Pinot Noir arm of the massive Duckhorn wine family, which also includes Decoy, Paraduxx, Migration, and Canvasback wines. The grounds are simply stunning - it's a beautiful spot to spend part of your afternoon. They offer several wine tasting experiences, and we opted for the Essentials Tasting ($15/person + tax).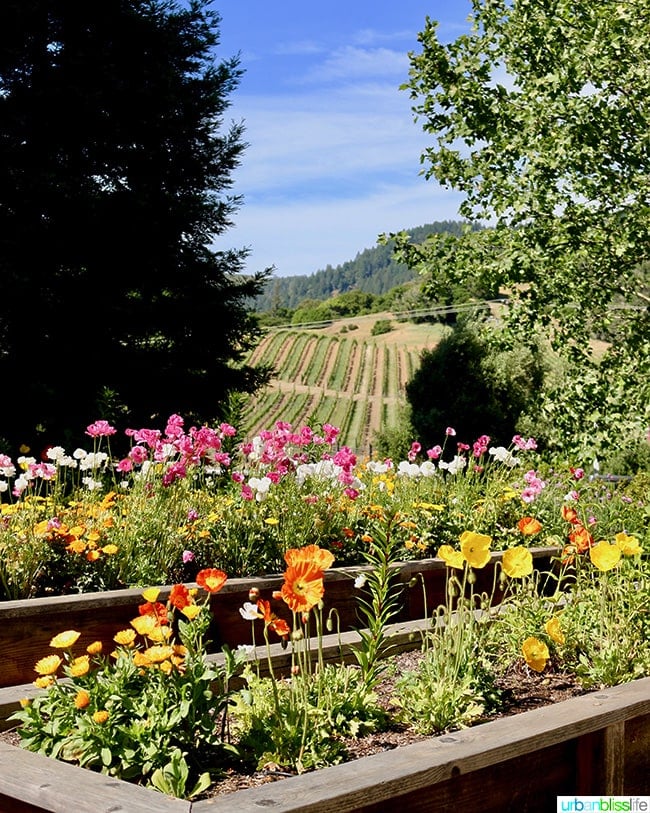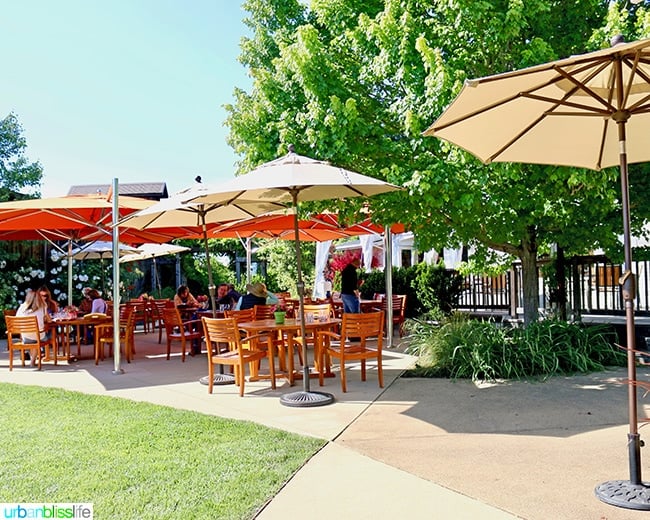 Anderson Valley Pinot Noir Festival
The grand finale of our Anderson Valley wine tasting adventures was an afternoon at the 21st Annual Anderson Valley Pinot Noir Festival. Held at Camp Navarro, this 3-day celebration of the valley's numerous Pinot Noir producers features a technical tasting, BBQ gathering, winemakers dinner, and Grand Tasting. We attended the Grand Tasting and were blown away by not only the quality of Pinot Noirs we sampled, but also by the warmth, joy, and kindness extended from each winery -- and our fellow guests! We made so many random new friends that afternoon, as we all bonded over our love of Pinot Noir.
If you are planning a trip to Anderson Valley/Mendocino County, I highly recommend buying tickets to attend the Anderson Valley Pinot Noir Festival, held in May each year.
Here's a look at some highlights from the Grand Tasting this year: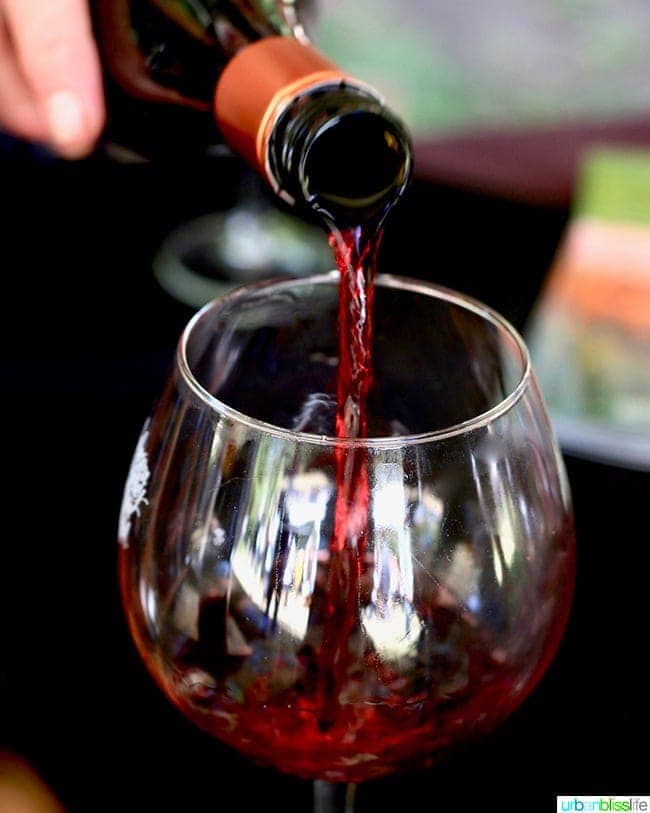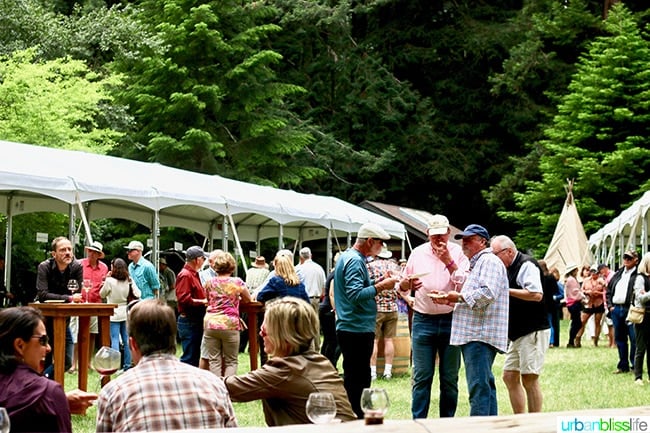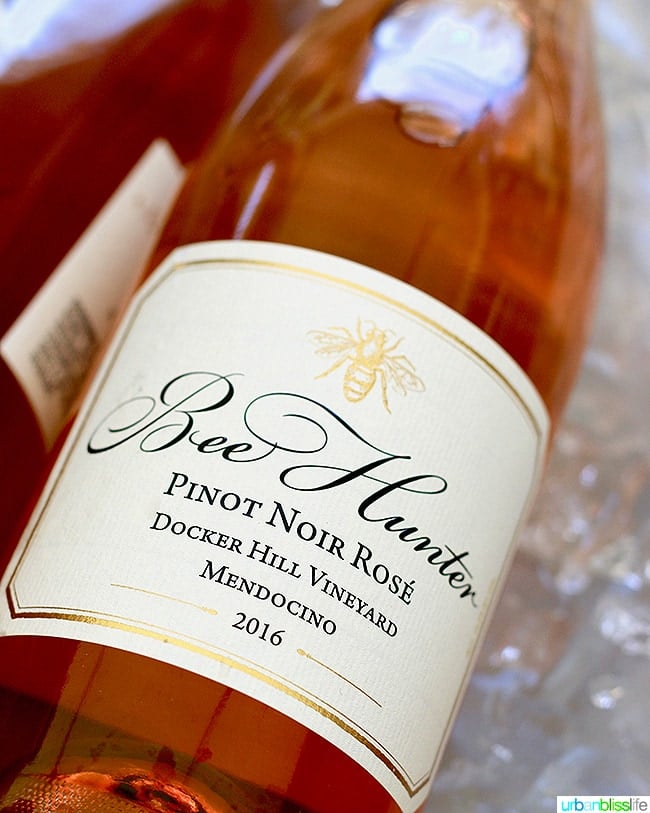 Bee Hunter Wine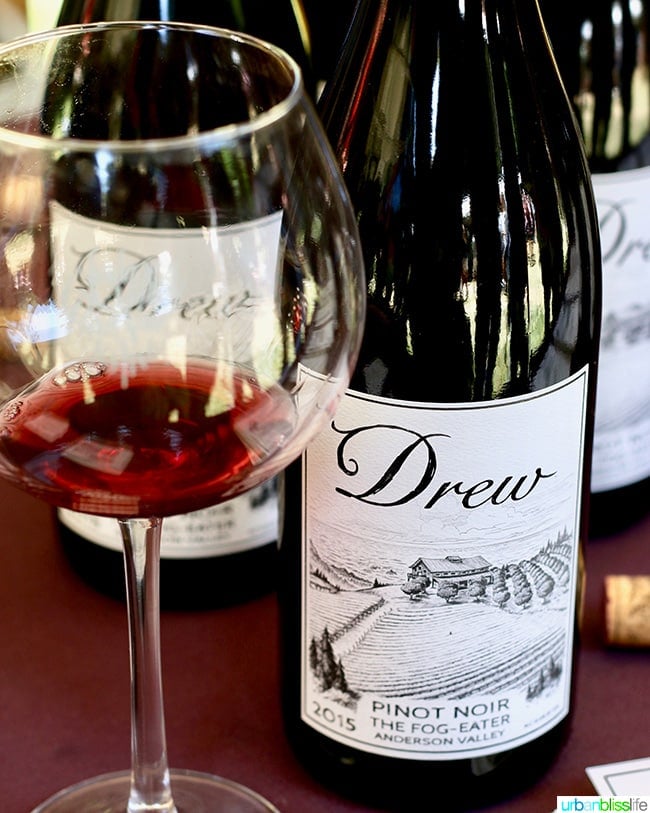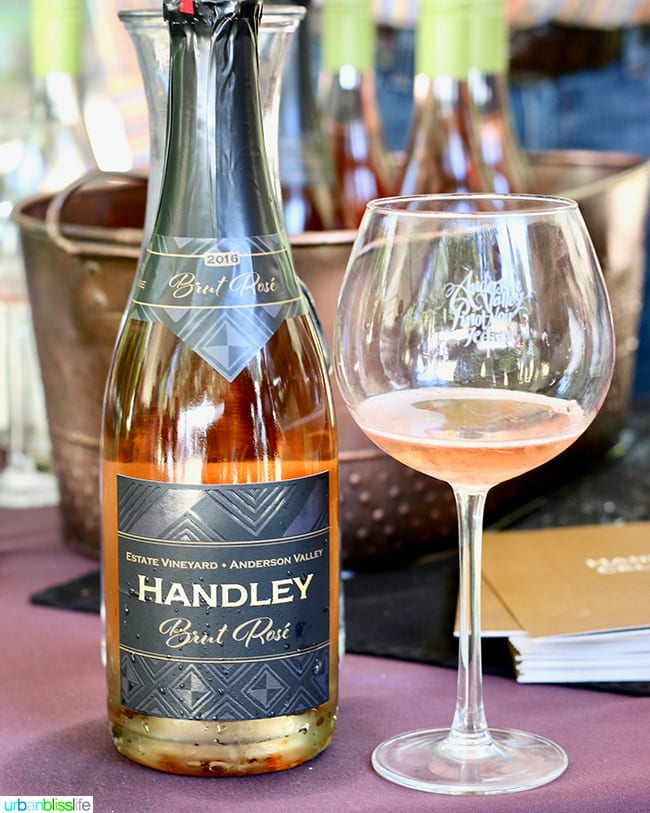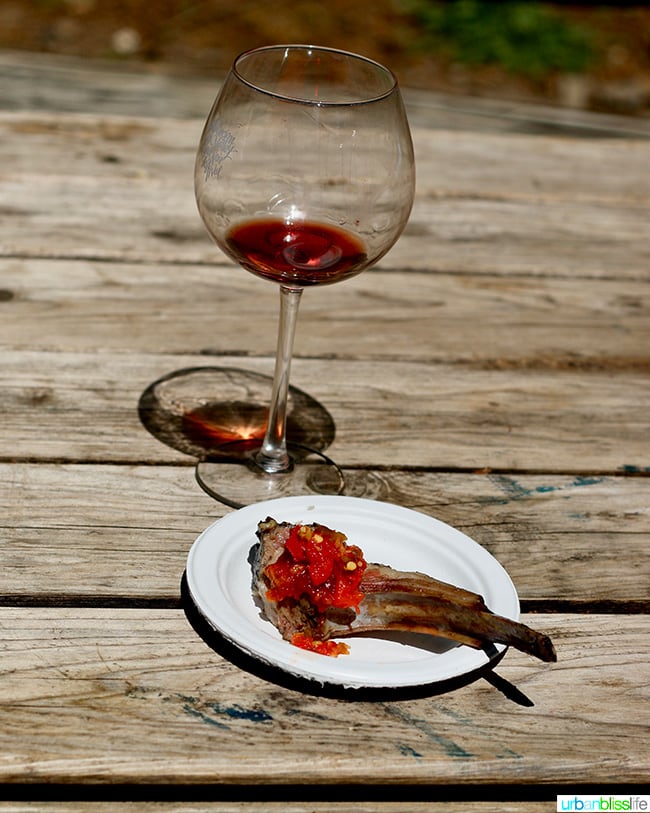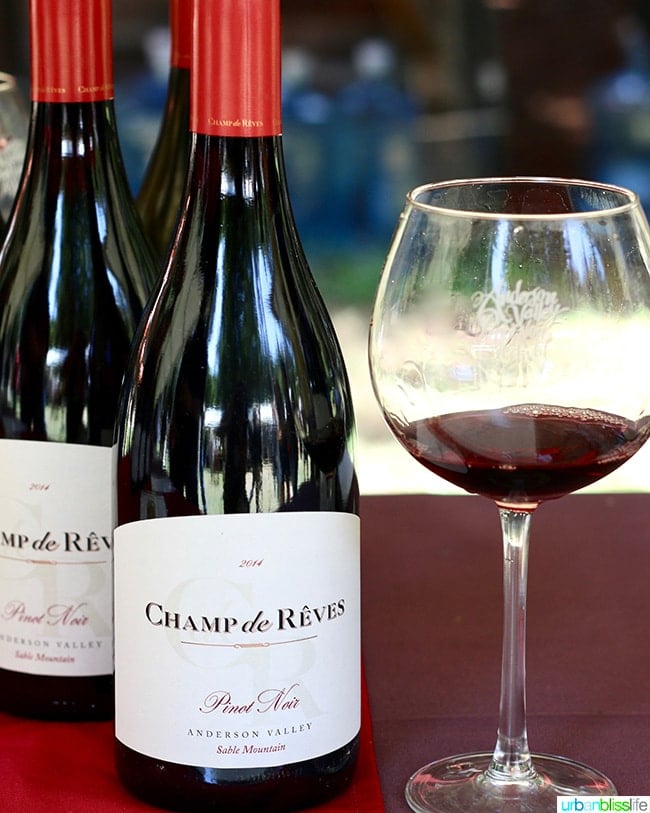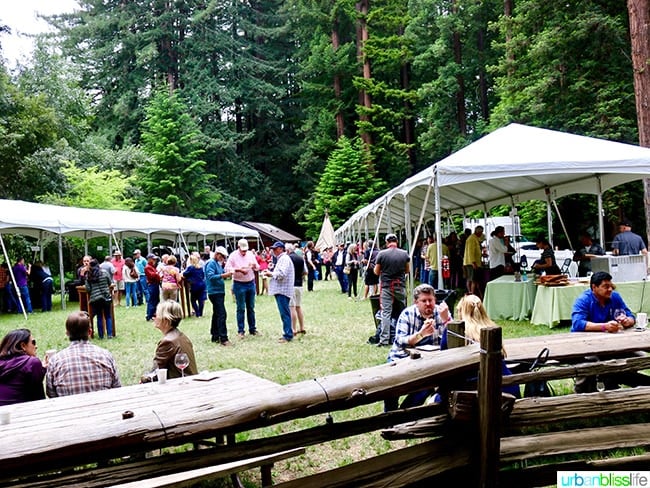 Visit
The Anderson Valley exudes the casual, down-home vibe and milder pace of Mendocino county. You can feel and see the true camaraderie among the wine producers here. If you want a wine tasting experience where you will likely meet the owner and/or winemakers or their family members, and where you can take your time tasting through flights and the staff give you their full attention and suggest wines based on your personal preferences (and not just $$), plan a visit to Anderson Valley.
Feel free to message me on Instagram @UrbanBlissLife and tag #UrbanBlissLife if you have any questions or visit any of the places I've listed above!
Which wineries listed here would you like to visit the most?
More California travel ideas
Some of these wine tastings were complimentary as part of a Visit Mendocino press trip, and some we paid for out of pocket. We did receive complimentary entry into the Anderson Valley Pinot Noir Festival with media passes. We also purchased a baker's dozen (case + 1 bottle) of wine on our own dime, and we would have purchased more - there were so many wines to love in Anderson Valley! As always, all opinions and photos are my own.