Victoria British Columbia is a beautiful vacation spot in southwestern Canada that is perfect for families with children of all ages. Here are my top five family-friendly things to do in Victoria BC!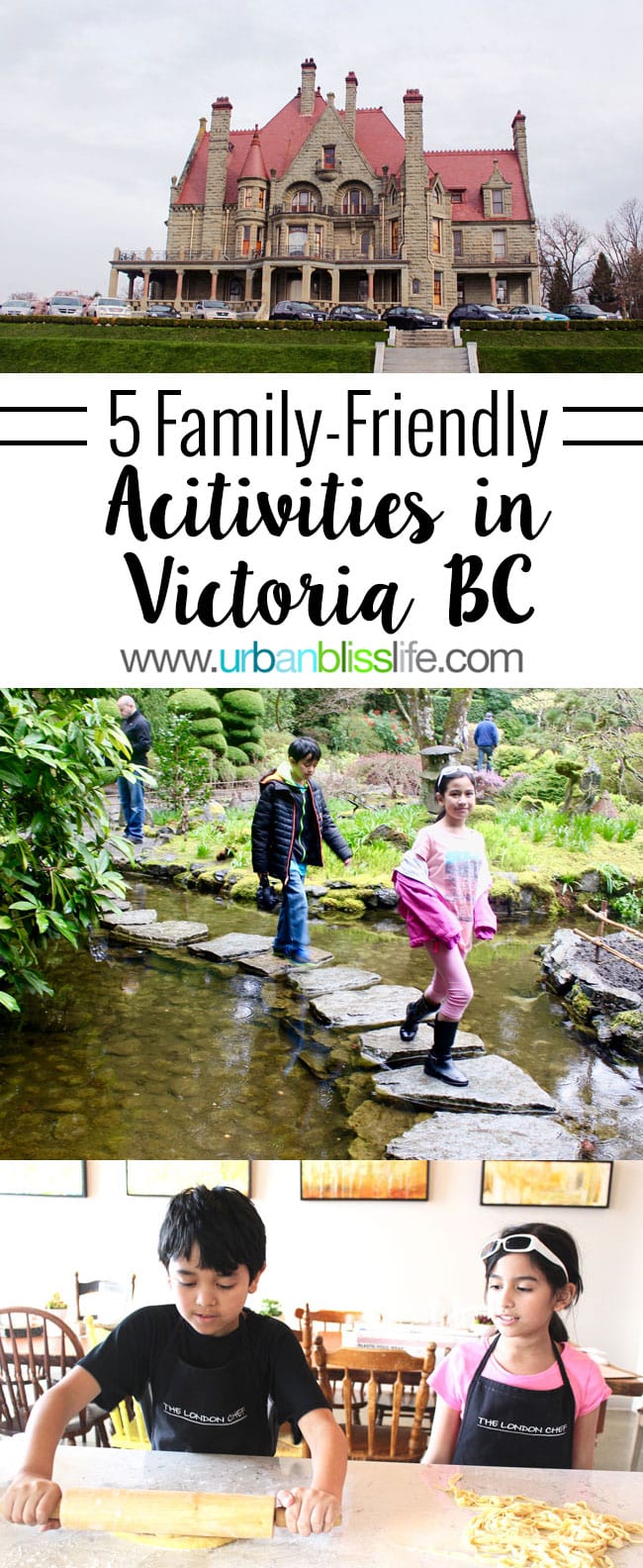 Victoria BC Canada is a beautiful city with a European feel. It's a walkable city with stunning architecture, rich history, delicious food & beverage options, and many outdoor adventure opportunities. We were so pleased to discover just how family-friendly Victoria BC really is on our recent trip up north. Our whole family truly loved our time in Victoria and we can't wait to go back!
While you could fill an entire month discovering the many family-friendly things to do in Victoria BC, here are my top five favorites that we were able to experience during our recent family trip to Canada.
Butchart Gardens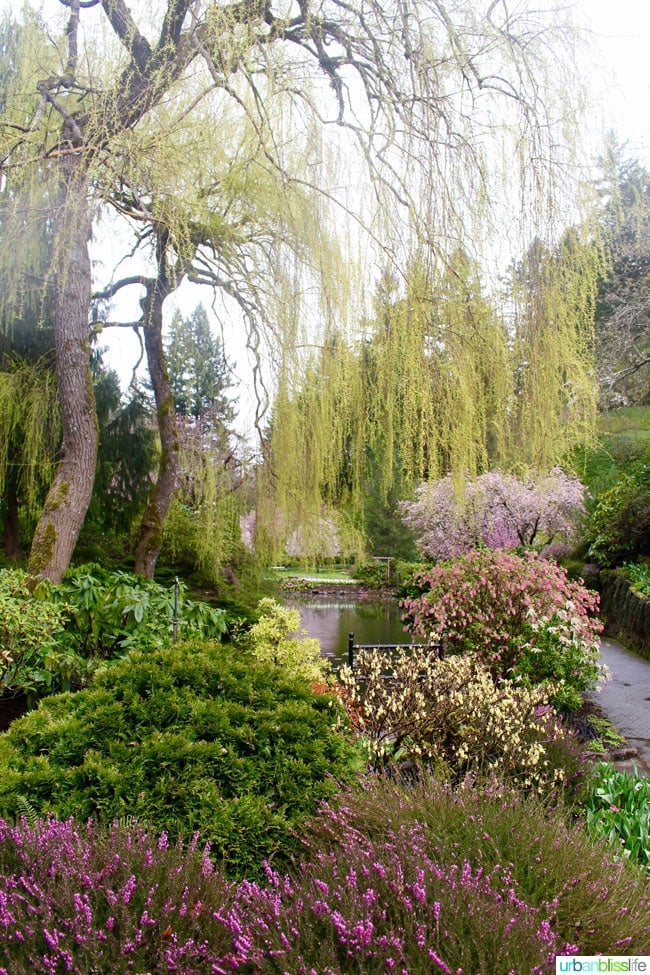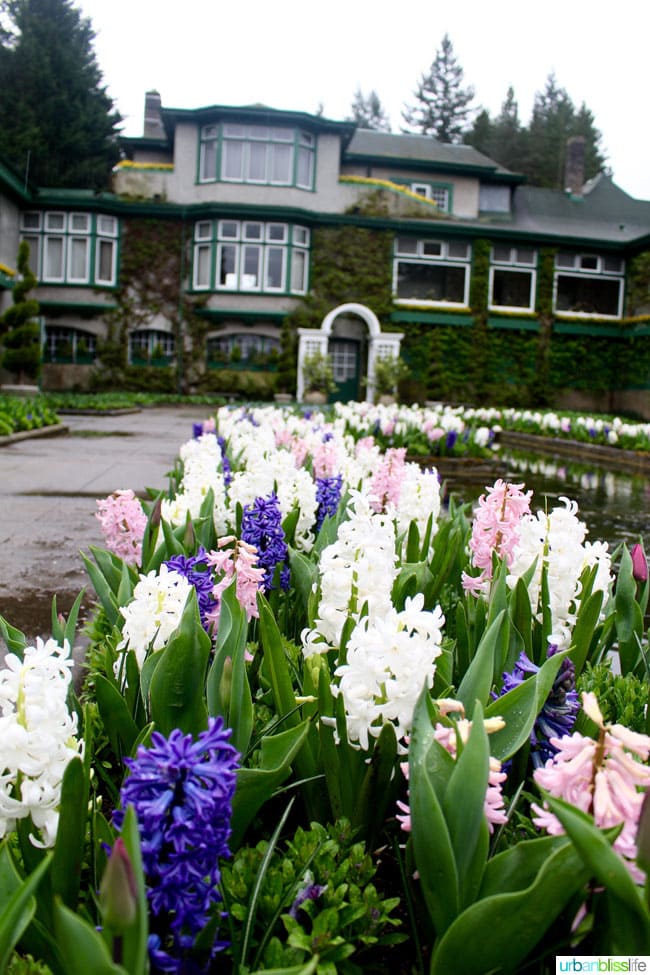 Many will argue that no trip to Victoria British Columbia is complete without a visit to the Butchart Gardens.
This centuries-old Victoria BC landmark is a lush space popping with color and thousands of different plant and flower varieties. In addition to walking through and admiring the beautiful floral work in different themed gardens (Japanese garden, Mediterranean garden, Rose garden, Sunken Garden, etc), kids will enjoy a ride on the carousel, spotting fun greenery sculpted into the shapes of different animals, and learning about the various stories behind the sculptures throughout the gardens. Be sure to touch the boar's golden nose for good luck!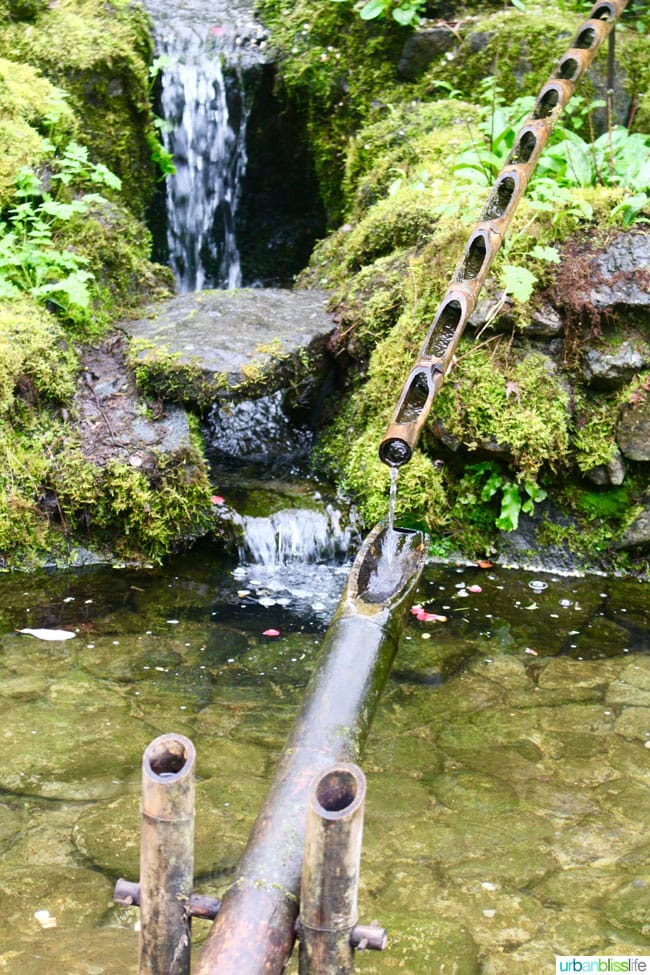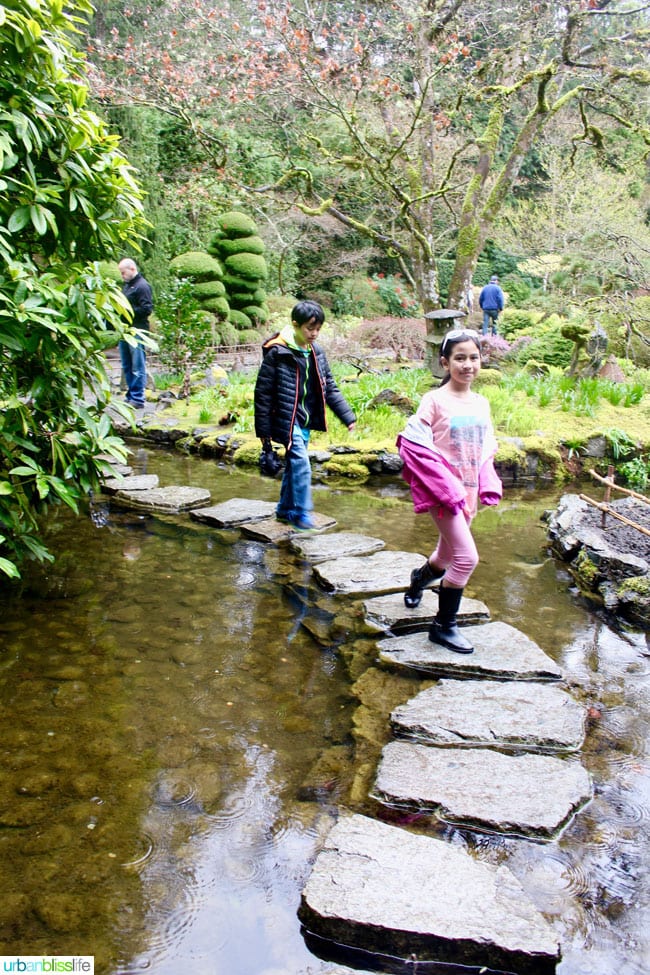 Butchart Gardens
The Butchart Gardens is located on Vancouver Island, 23 km (14 mi) north of Victoria and 20 km (12.5 mi) south of the Swartz Bay ferry terminal.
800 Benvenuto Ave
Brentwood Bay, BC V8X 3X4
HOURS:
9:00 am - 6:00 pm every day from June 1 - 14th; 9:00am - 10:00pm June 15 - September 3
RATES:
Mar 20 - June 14: Adults $29.90/Youth 13-17 $14.95/Children 5-12 $2.00/Seniors $26.91
June 13 - Sept 30 Adults $32.10/Youth 13-17 $16.05/ Children 5-12 $3.00/Seniors $28.89
Be sure to visit their website for full hours, rates, event info and visitor tips:
http://www.butchartgardens.com/
Craigdarroch Castle
While at first glance, you might think this Victorian mansion is a great spot just for adults interested in historical buildings, Victoria BC's Craigdarroch Castle is actually a lot of fun for kids, too! Built between 1887 and 1890, with 39 rooms and more than 20,000 square feet of interior space, the imposing mansion sits in the middle of a quiet residential area, on a hill overlooking the city of Victoria.
Upon entering, children are given a brochure containing photos of various objects that they are to find in each room, along with a brief explanation of the objects. This I Spy-like game is an engaging way to involve kids (I would say ages 4-12) in the tour of the castle. It is a beautiful walk through time and it's a great opportunity to talk with kids about how people used to live back then.
Craigdarroch Castle
1050 Joan Crescent
Victoria, BC V8S 3L5
HOURS: 10am – 4:30pm; extended hours 9am - 7pm June 15th to September 6th
RATES: Adults $13.95 / Seniors $12.95 / Students $8.95 (13+ with Valid ID) / Children $5.00 (6-12)
Children 5 and under are free when accompanied by a paying adult.
https://thecastle.ca

Family Cooking Class with The London Chef
When traveling, don't forget to go beyond museums and sightseeing tours – use the time to grow and learn as a family, and learn more about the destination from the perspective of a local! My family's favorite activity of our Victoria BC vacation was the pasta making class with Dan Hayes, AKA The London Chef. We all had the best time! Chef Hayes is wonderful with children and my kids not only learned a lot, but they gained an even greater appreciation of fresh homecooked meals.
You can read all about our family cooking class in this separate post.
The London Chef
953 Fort Street, Victoria, BC
(250) 590-1865
TheLondonChef.com
Whale & Wildlife Watching Tour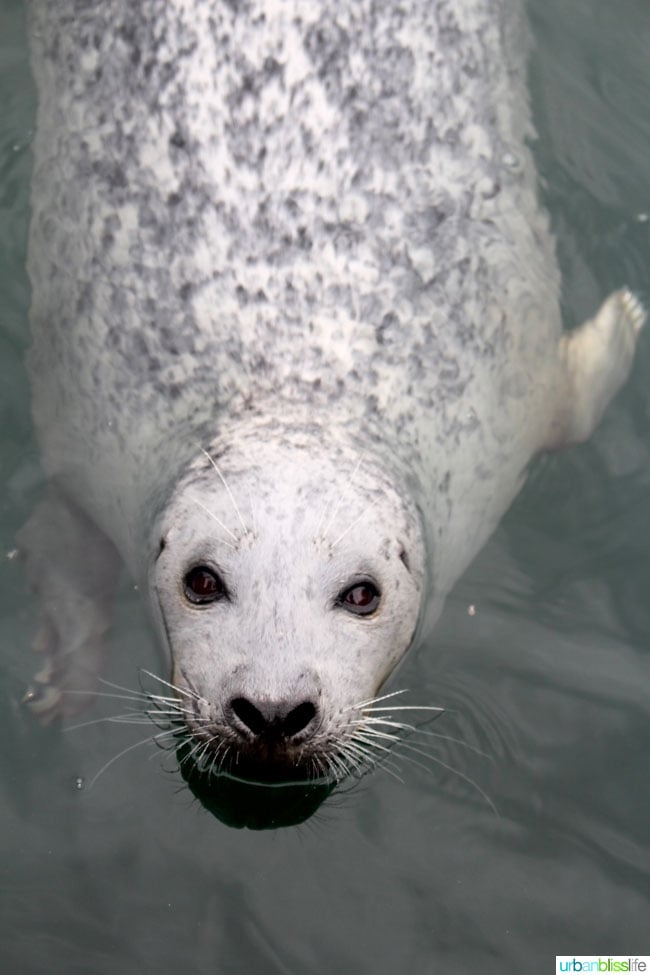 The whole family will enjoy heading out onto the waters surrounding Victoria BC to search for whales and other marine wildlife. This was definitely one of our favorite things to do in Victoria BC. The waters surrounding Victoria BC have the world's highest concentration of killer whales and other whale species, including humpback whales and gray whales. There are several tour companies that provide a variety of tours: from one-hour to four-hour tours; some are on open-air boats while others offer larger, closed and open boats. No matter how old your children are, you are sure to find an option that is right for you.
For more details plus tips on bringing your family on a whale watching or wildlife watching tour, you can read all about my family's 3-hour wildlife watching tour in this previous TRAVEL BLISS: Victoria BC post.
Eagle Wing Whale & Wildlife Tours
1-800-708-9488
https://www.eaglewingtours.com/
Beacon Hill Park and Dallas Road Waterfront Trail
Beacon Hill Park is a 200-acre park that offers families all of the standard park amenities...plus beautiful lakes, a bandshell for concerts, a petting zoo with pygmy goats, roaming peacocks, and more. It's a beautiful park close to the waterfront.
Because we live close to farms and our kids see goats, chickens, and horses on a regular basis, we opted to go by the zoo but spend more time along the nearby Dallas Road Waterfront Trail. This long stretch of trail that follows the edge of the waterfront as you leave the city includes miles and miles of paved paths for running, walking, cycling, dog walking, and several different beaches and viewpoints along the way. It's a great place to bring a picnic, fly a kite, or just skip some stones onto the water and enjoy the view. After a busy nonstop day of sightseeing, my family really enjoyed this breathing space just outside of the main city.
There are many, MANY more things for families to do and see in Victoria BC. What would you add to this list, or which one of these activities appeals most to you?
More
Victoria BC
Travel Bliss
Victoria British Columbia is a beautiful vacation spot in southwestern Canada that is perfect for families with children of all ages. Here are my top five family-friendly things to do in Victoria BC!