Pop open the bubbly and get ready to celebrate top eats and bevvies at the 8th Annual Seattle Wine and Food Experience, February 20 - 21, 2016!
I love exploring the food and beverage scene in different cities throughout all of my travels, and one of the best ways to do that sometimes is to attend a local festival, where you have the chance to experience dozens or hundreds of different local food & beverage options under one roof.
While Portland is home to some of my favorite food and beverage festivals in the US (I'm talking about you Feast Portland, TOAST, and Wild About Game), I'm excited to take a little road trip up north in a couple of weeks and check out the Seattle Wine and Food Experience (SWFE from here on out, for short).
SWFE weekend has two main events: the 2nd annual Pop! Bubbles and Seafood event on Saturday February 20th, and the 8th annual Grand Tasting event occurring Sunday February 21st (ticket details at the bottom of this article).
Throughout the weekend, you will get the chance to meet with and enjoy food & beverages from more than 50 chefs, mixologists, distillers, cider and brew masters, and winemakers. If you're up to the task, you can sample hundreds of delicious dishes and up to 500 wines by the end of the weekend!
Pop! Bubbles and Seafood
At the 2nd Annual Pop! Bubbles and Seafood event, you'll get to taste more than 40 sparkling wines, Champagne, Spanish Cava, Italian Prosecco, Alsatian Cremant and more from around the world. During the event, you'll have the opportunity to pair them with delectable creations by 16 of Seattle's best chefs.
I was given a sample of the Piper-Heidsieck Brut (they will be at the event!) and it paired deliciously with a Poached Wild Alaskan Turbot with Sauteéd Tomatoes and Peas that I created for wild Alaska Seafood. That recipe is coming up on the blog Friday!
A Celebration of Food
To help you soak up all of the amazing bubbles and other bevvies at SWFE, you can savor the incredible creations from 25 of Seattle's most accomplished chefs and culinary programs and another 25 specialty food purveyors representing a global range of cuisines.
I'm excited to try dishes such as the Kickin' Wild Alaska Salmon and organic potato prawn cake drizzled with basil citrus vinaigrette from chef Bill Ranniger at Duke's Chowder House, and Potato gnocchi with cream and white truffle oil, bacon parmesan from chef Lisa Nakamura of Gnocchi Bar.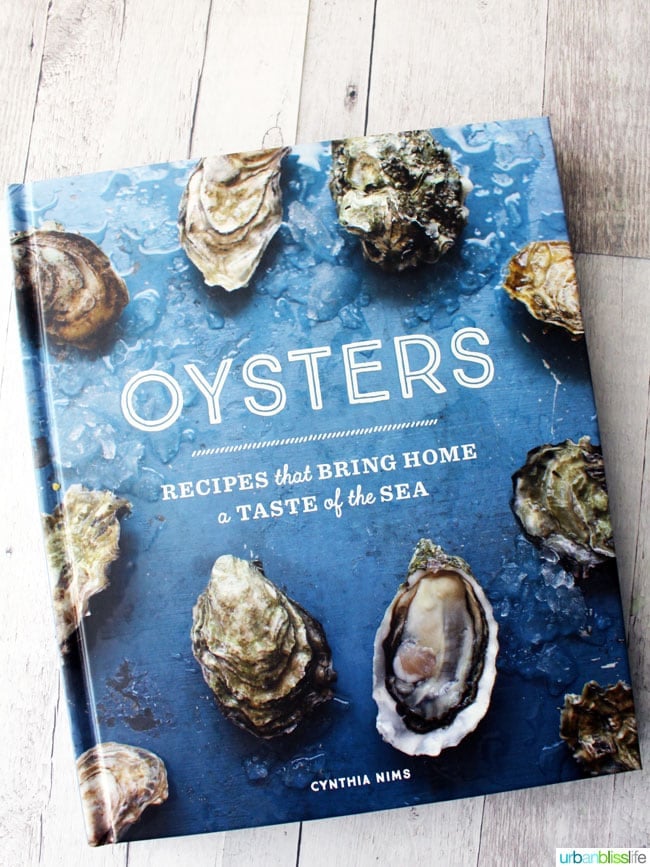 You'll also have the chance to meet with cookbook author Cynthia Nims, whose latest OYSTERS cookbook is absolutely gorgeous and full of excellent tips for cooking with oysters and, of course, some mouthwatering recipes.
Grand Tasting Experiences
In addition to being able to sample hundreds of wines from all over the world and amazing food samples at the both events, there are a LOT of fun, tasty, educational experiences throughout the Grand Tasting. Here are just a few highlights:
The Chateau Ste. Michelle Riesling challenge - determine which wine pleases your palate – Dry, Off Dry or Sweet. - lead by Northwest Wine Academy Wine School.
QFC Advantage Reserve Lounge - you can enjoy specially selected reserve wines poured by knowledgeable QFC wine stewards including selections from Northstar, Browne Family Vineyards, Canoe Ridge Vineyards, Intrinsic Wines Co., Tenet Wines, Waterbrook Winery and more.
Brews & Ewes – there is an opportunity to taste beer, including beers from 10Barrel Brewing shown above, with lamb dishes prepared by some of the most sought after chefs in Seattle.
Celebrity Cruises' Modern Luxury Lounge - enjoy a hand crafted beverage from Blind Tiger Cocktails and a gourmet taste while learning more about Celebrity Cruises. They now sail from Seattle to Alaska, plus Europe, Asia and the Caribbean!
Northwest Travel and Life magazine exhibit - Taste from a variety of regionally grown and produced products ranging from honey to wine and cider to chocolate.
Tim's Celebrates 30 Years
You guys, I love Tim's chips. Have you ever had them? They're so crispy, crunchy, and delicious! To celebrate the Washington company's 30th anniversary, they've come out with some super fun Special Batch flavors, including a Coney Island flavor.
What on earth would a Coney Island chip taste like, you ask? While some of my friends guessed a hot dog flavor, this is more of what goes on top of those hot dogs (and thank goodness because I can't imagine a hot dog-flavored chip...). The Coney Island chips have a slightly sweet, mustard flavor and I found them strangely addictive. My son loves them too!
The best part is that if you attend SWFE, you'll have the chance to meet Tim Kennedy, founder of Tim's chips!! Hes carved out an hour to greet fans and autograph limited edition bags of Tim's Cascade chips, plus you can enter to win a one-year supply of Tim's chips.
Food Event Tips
If this will be your first Seattle Wine and Food Experience, here are some tips that I've picked up from my years of covering food and wine festivals:
Hydrate. Make sure you drink water before the event, in between samples (not only to hydrate, but to cleanse your palate as well), and after the event. I'm told there will be plenty of San Pellegrino and Acqua Panna at SWFE!
Check out the vendors ahead of time and come up with a written plan of attack. Too many times I have left an event and realized that I didn't see or taste one of the items I had really wanted to. Even a simple checklist on your phone of must-try foods & wines and must-visit vendors is helpful.
Chat, don't monopolize. There are usually a lot of people who want to talk with the chefs, brewmasters and winemakers just like you, and trying to get to the same food and wine samples as you. Don't be a festival jerk: wait your turn (no pushing your way to the front!), take your sample, smile, ask a quick question or two, take some printed info, and move on, so that others can have their turn.
Remember: you do not need to try EVERYTHING. It's okay to say no. It's okay to just have a sip instead of an entire taste, and please DO use the spit buckets. I know it's tempting to stuff your face with every single piece of food and every drink sample you walk by, but for the love of preventing sour stomachs: remind yourself throughout the day that it is A-Okay to walk by and not taste. And speaking of walking by...
Walk it off. Wear comfortable shoes (this is not the time for your Carrie Bradshaw alter ego), and instead of sitting while sampling, stay on your feet and keep walking. During moments you might feel particularly sluggish from all that food and drink, take the opportunity to do a quick lap or two around the venue. Make those steps count! Trust me: you'll feel SO much better after the event.
To get a good idea of what you can experience at the Seattle Wine and Food Experience, here's a fun video:

Seattle Wine and Food Experience
SWFE is open to those ages 21+. Tickets for the entire weekend with both main events are $140 each.
POP! BUBBLES & SEAFOOD
Saturday, February 20, 2016
6 – 9 pm
McCaw Hall
321 Mercer Street
Tickets: $75 per person.
GRAND TASTING
Sunday, February 21, 2015
VIP 12 – 5 pm – SOLD OUT
General Admission 1 – 5 pm - Tickets still available!
Seattle Center Exhibition Hall
300 Mercer Street
General Admission Tickets: $60 per person.