The start of a new year is a great time to get organized.
We all know this because we're told to start anew by turning a page on the calendar. And the media and magazines love bringing us 10 New Ways to Organize This, That, and Don't Forget To Organize The Other.
I try. I do. And I'm a fairly organized person by nature; über annoyingly organized compared to some and a rambling free-flowing unorganized mess compared to others.
How do you fit in on the organizing scale? Or do you, like me, prefer not to fit in at all and just do your own thing?
Well, wherever you are on the world's unofficial organization scale, I have two sets of free printable planners available for you to download today. One is a free printable birthday banner. The second is a helpful printable meal planner.
I'll be sharing more with you throughout the year – and I do hope you find them useful!
Free Printable Birthday Planner
I've designed this birthday planner printable to help me keep track of friends' and family members' birthdays. Because they always seem to sneak up so quickly! Did you know people have birthdays every single year? Every year, on the same day! And yet, imagine my surprise when those daily calendar reminders pop up on my phone & computer screens.
So I have devised this handy dandy calendar to help me stay organized and ahead of the game. Now I can look ahead and actually plan weeks and months in advance versus rushing out to Target as soon my phone reminder pings me with "Your mother's birthday is TODAY! Today!"
I thought some of you might be able to use this as well. :) Enjoy!
You can download my Free Birthday Planner Printable right here!
There is a box with five lines for each month where you can write the date and the name of the person celebrating next to the date.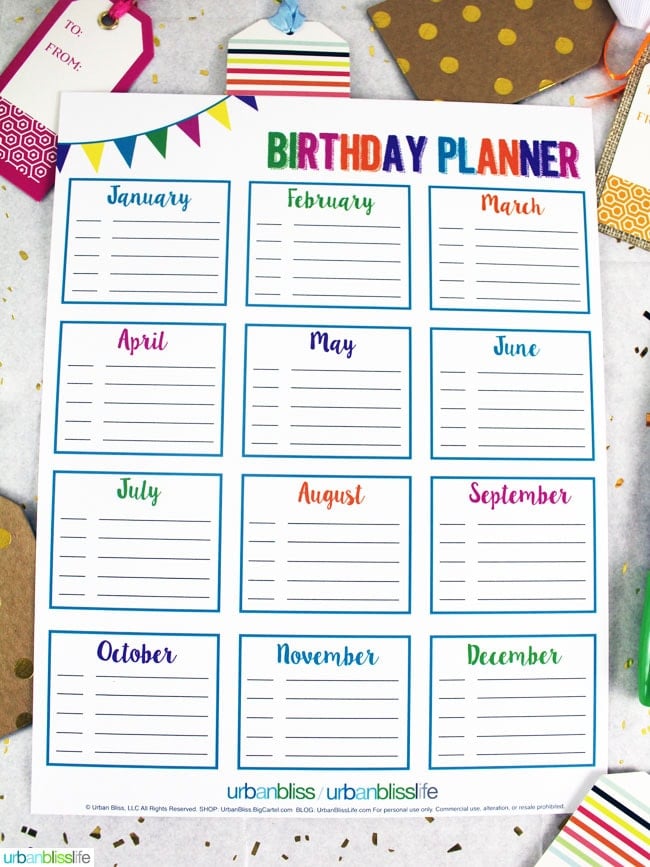 Click here to download this Free Birthday Planner Printable.
---
Printable Meal Planner
One of the most popular printables that I have shared on this site is the set of Meal Planning Printables that I designed a few years ago.
I decided to update the design a bit and offer the printable meal planner here for FREE! I've gone ahead and updated the post with ALL THREE free meal planning printables available for download here.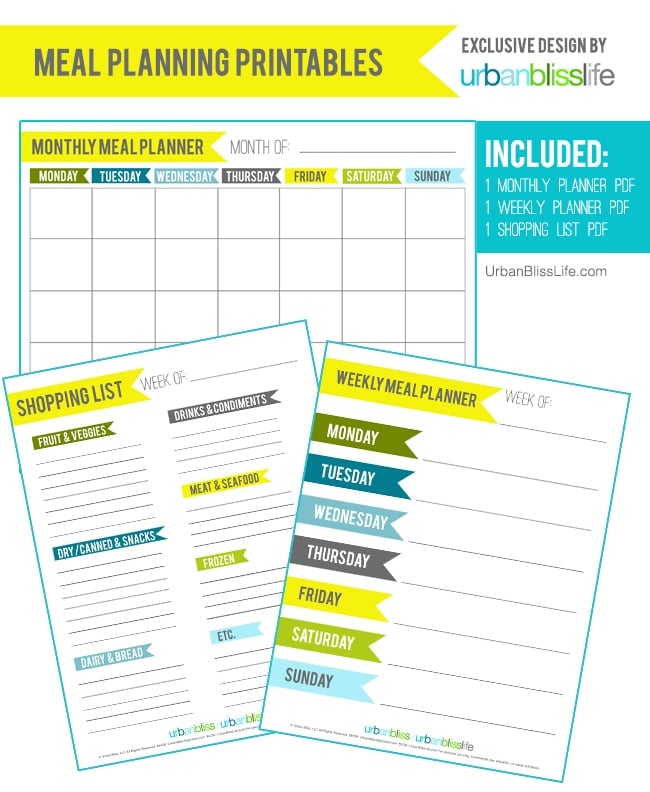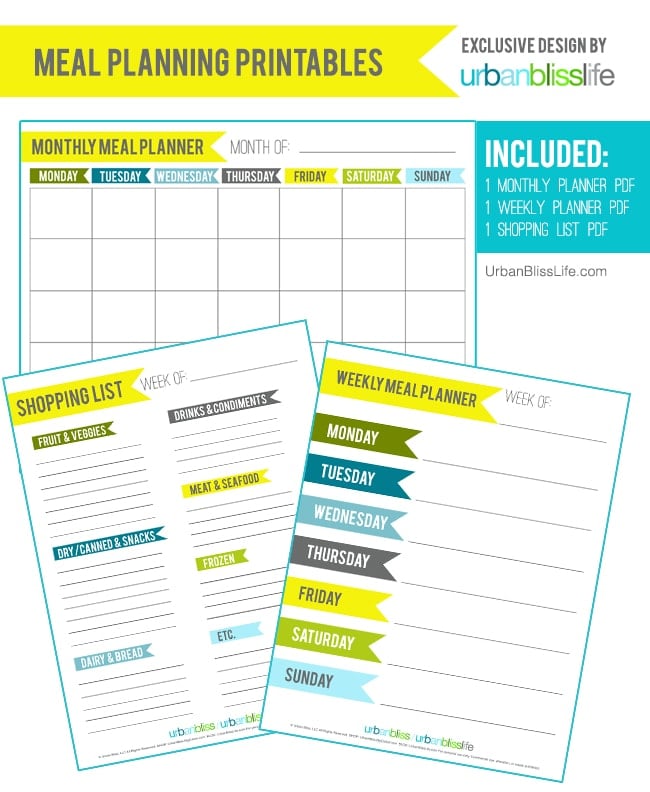 You can read about my own failed attempts at meal planning and click here to check out my Meal Planning Printables, featuring:
Now you can download all three meal planning printables for free!
Great Recipes for Meal Planning
To help you get started with meal planning, here are some great recipes for meal prep and planning. These are recipes that make great freezer meals, make-ahead meals, and meals that offer creative leftover meals.
So... what sort of organizing tools do you love that help keep you "on track" each year?