A Free Printable Meal Planner will help keep you on track! And now you can download our whole set free printables: a Monthly Meal Planner, Weekly Meal Planner, and Free Printable Grocery List.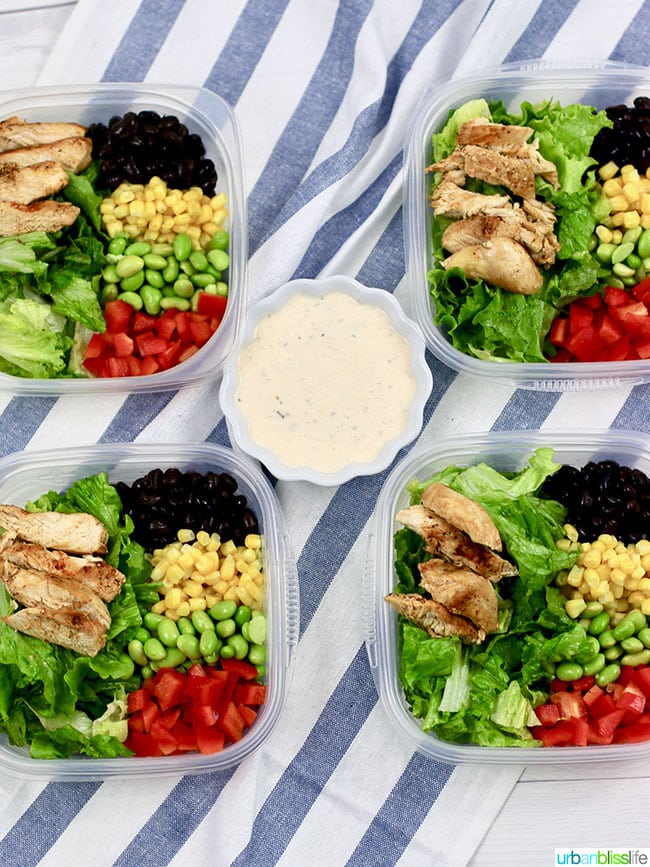 Jump to:
Meal planning is something I am constantly working on. Working full-time, raising two kids with busy activities... there's always so much going on at once!
I'm determined to be better about meal planning, and have designed some fun and easy to use meal planners to stay on track. You can download them here for free!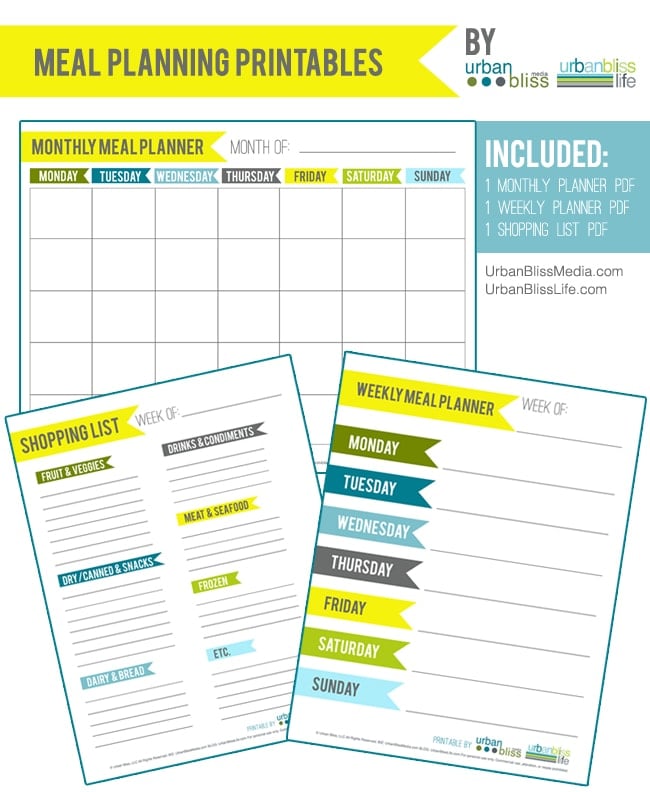 What Is Meal Planning and Why Is It Important?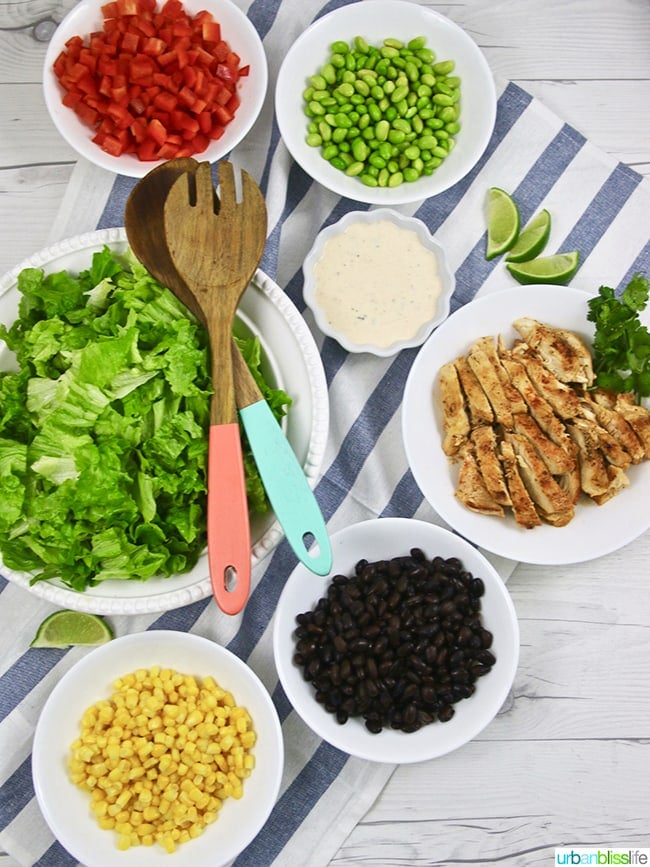 There are so many reasons to make meal planning a healthy habit:
Meal prep helps you eat healthier. By prepping lots of healthy veggies and fruits in advance, along with yummy proteins, you're less prone to succumbing to less healthy convenience foods like pizza delivery or quick sodium-saturated frozen meals.
Meal planning helps you save money. The more you can eat at home versus eating out, the more money you can save. Meal planning helps you stay on budget!
Meal Planning 101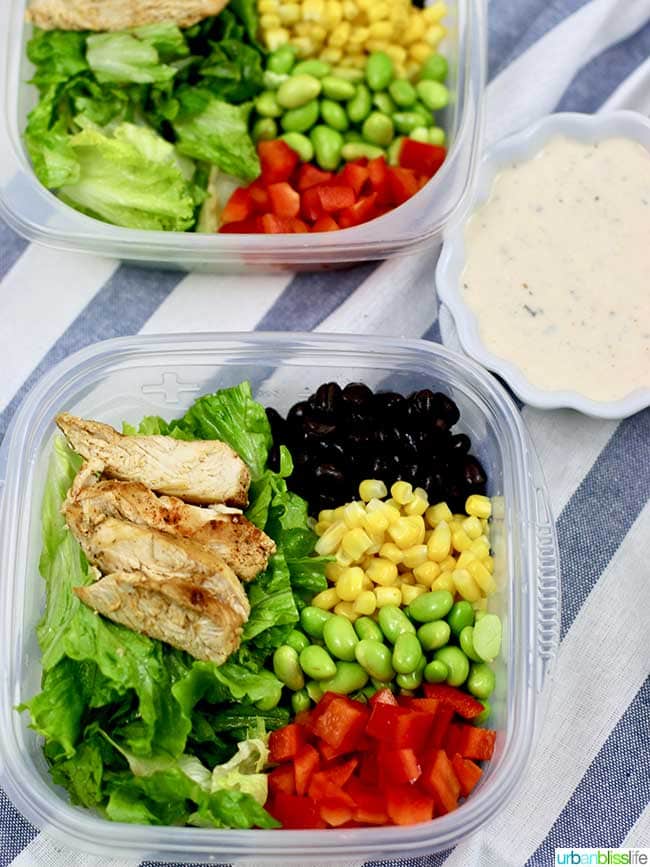 To help you get started on your meal planning journey, here are some articles with helpful tips and meal planning recipes:
Printable Meal Planner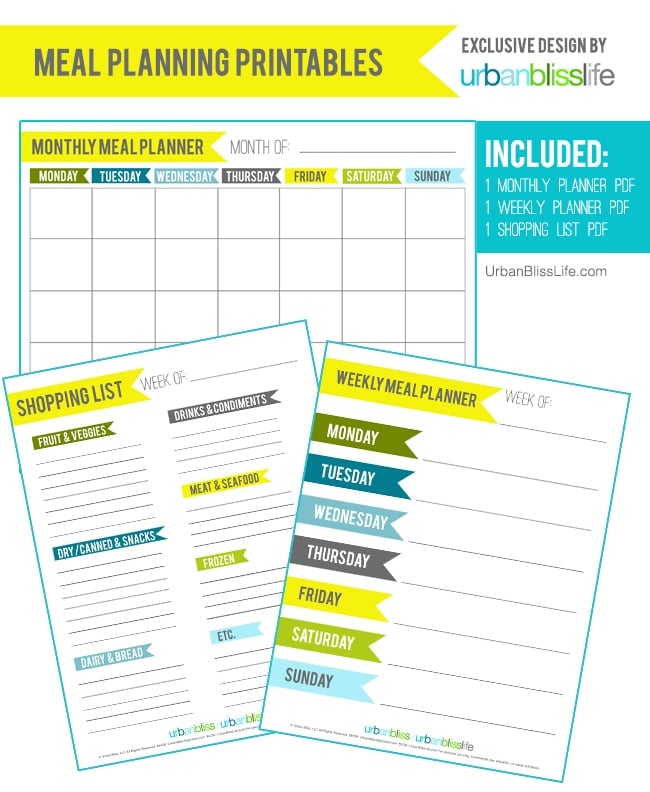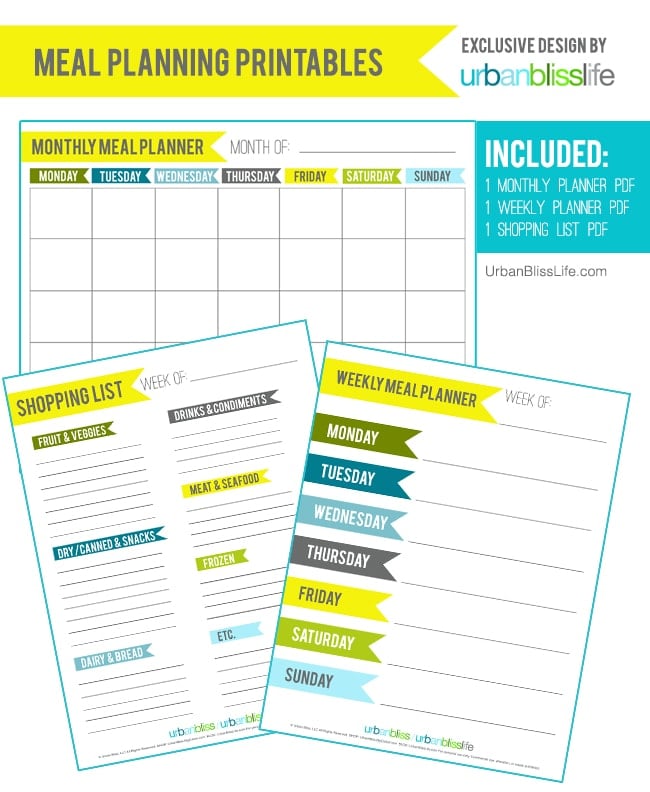 To aid in my new commitment to meal planning, I've designed some printables to help me - and you! - stay on track.
I've got a full coordinating Meal Planning Printable set for you:
* Monthly Meal Planner Printable
* Weekly Meal Planner Printable
* Printable Grocery List
Click here to download the Urban Bliss Life Printable Weekly Meal Planner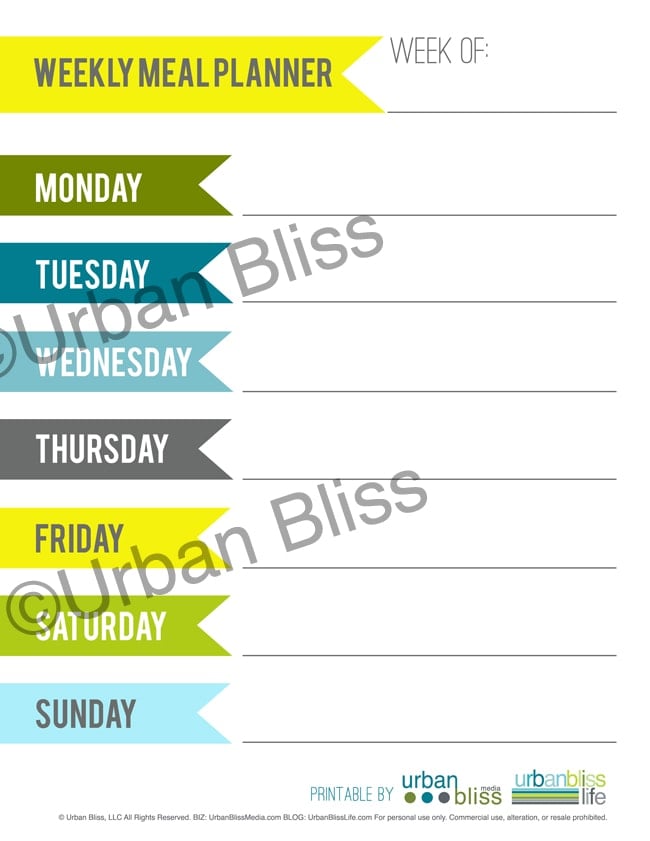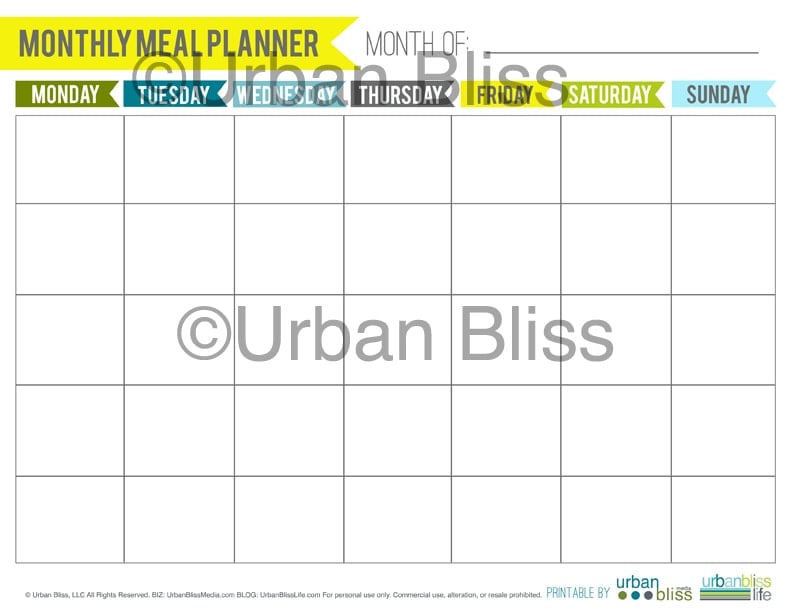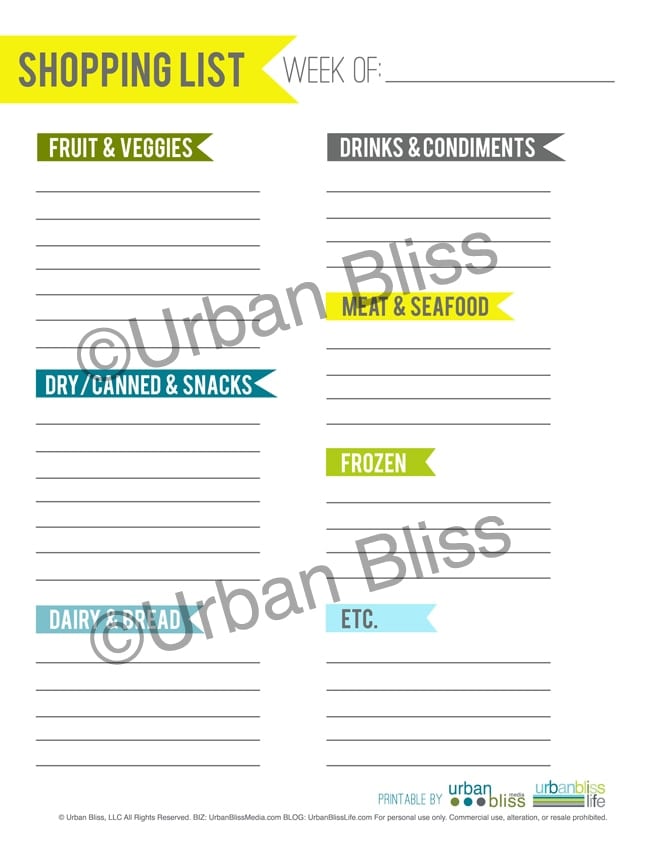 NOTE: By downloading these products, you agree to abide by Urban Bliss, LLC copyright restrictions. These are Urban Bliss, LLC exclusive designs and are for personal use only. Commercial use or resale, in whole or in parts, and any alteration of these designs, is absolutely forbidden. I love when readers and Urban Bliss clients use my printables and share photos of them in use on their blogs or pin them onto Pinterest! Please be sure to link back to this exact web page and credit Urban Bliss. Thank you so much, friends!! ©UrbanBlissLife