Got a long layover in London - or the opportunity to take one? I say DO IT! I share my tips for what to do and where to go when you have just six hours in London. This is the first part in a two-part series.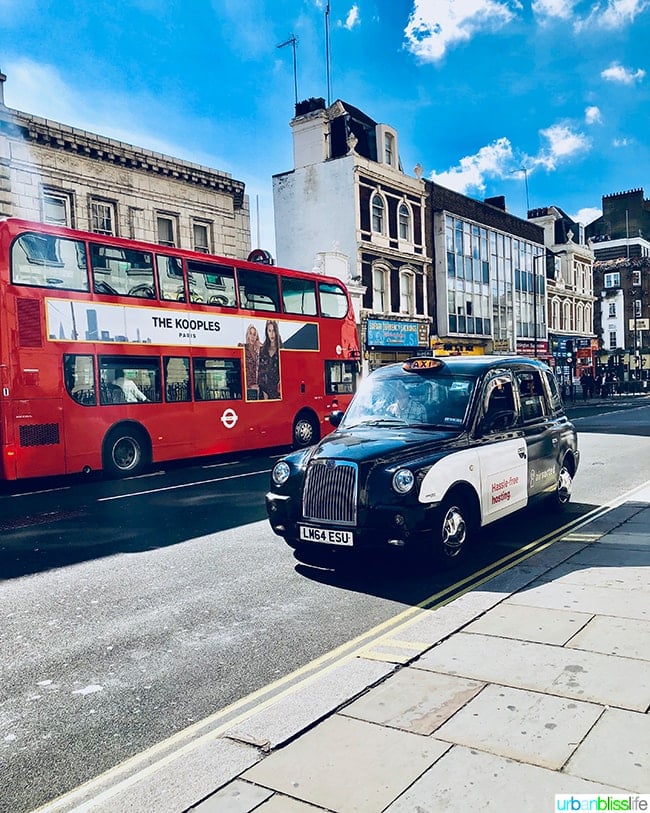 Jump to:
Making the most of a long layover
To take the long layover or to take the fastest route: that is the question we often face when booking airline tickets.
When flying overseas (or, anywhere, really), we've got options:
Direct flight (usually more expensive) or indirect (1-3 stops, often less expensive but more inconvenient and adds up to much longer travel time)?
Early morning (travel all day, lose a day) or red eye (travel all night thinking you'll have a chance to sleep but likely will be up all night and then won't sleep because you don't want to waste a day at your destination)?
Window or aisle? (I always choose aisle. I may have short legs, but I also have the smallest bladder in the world).
And, sometimes, we're faced with the option of long layovers. Personally, I prefer to take direct flights whenever possible. When that is not possible, I prefer either short 1-2 hour layovers, or long 8-10 hour layovers.
The short layovers are usually quick and painless. The long layovers allow you to get outside of the airport and explore. It all comes down to the layover city: is it a city you are happy to only see from the inside of an airport, or is it a destination in which you want to explore more?
The latter is what I chose when booking my flight to Greece this fall. With a 10-hour layover in London, I couldn't say no to the opportunity to visit a city that has somehow always escaped my travel experiences - until now. (Cue giddy travel trumpets!)
A long layover in London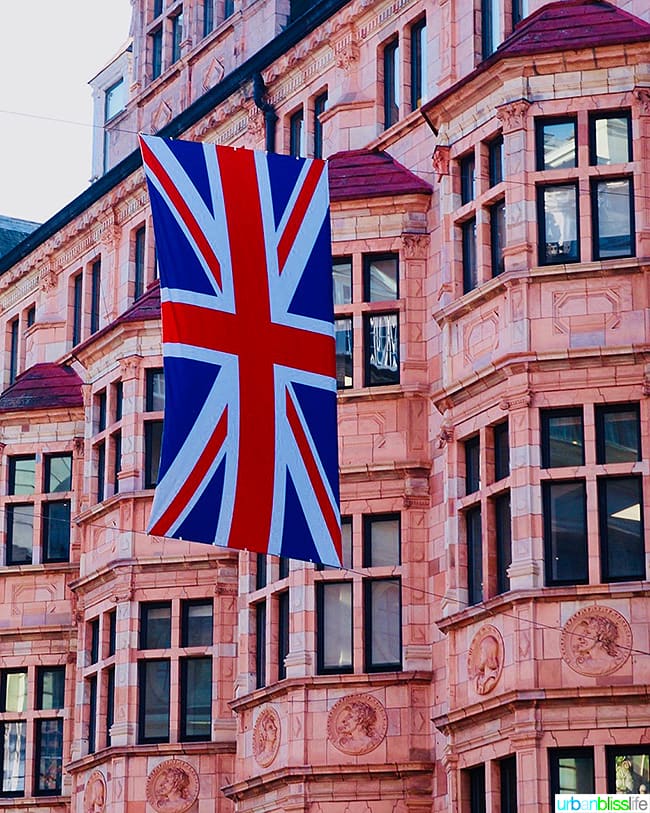 In the months leading up to my trip, I researched places I wanted to see, asked friends & family for tips, and asked for London favorites on Instagram. With a total of 10 hours for my layover, after taking into account time deplaning and departing the airport, going through customs, extra time for possibly getting lost, traffic (if I had to taxi it) and time getting back to the airport and boarding, I figured I had six full hours to actually explore London.
Travel Tip: don't forget that even if you're just in town for a few hours in a different country, you will still need to go through customs. Be sure to factor in that time into your schedule!
I had every intention of mapping out my short visit. But by the time I got on the plane from Portland, Oregon to London, I had decided to just go with the flow.
Here's a look at my six hours in London. What an amazing six hours it was!
Heathrow to Paddington Station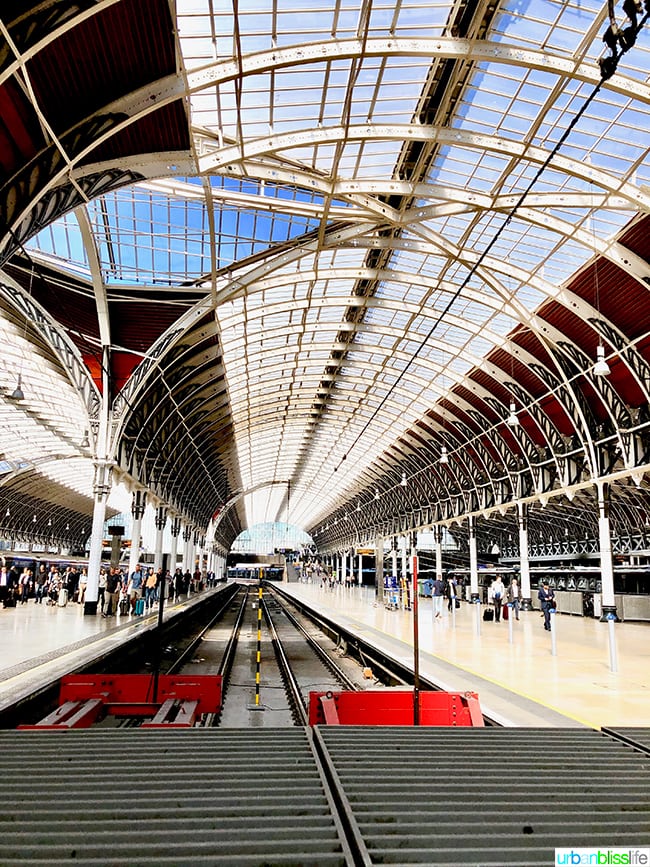 I flew into London Heathrow airport and, upon the advice of some Instagram buddies, bought a Heathrow Express train ticket to Paddington Station. This train departs from Heathrow about four times each hour, and a round-trip ticket cost me 37 pounds. If you are a bit bewildered upon arrival after a long flight (mine was 12 hours), there are plenty of signs and airport staff who can help guide you.
The ride itself is short: about 15 minutes.
Travel Tip: the Heathrow Express has charging stations at most seats so use this time to recharge your cell phone and any other electronic devices that need to be charged. Don't forget to bring your universal adaptor to make sure your chargers will work!
Paddington Station to London Central
Paddington Station is a grand terminal, with lots of shops and restaurants, so feel free to grab a bite here if you're famished. Here's a handy Paddington Station map, since I know first hand it can be a bit overwhelming just even trying to exit.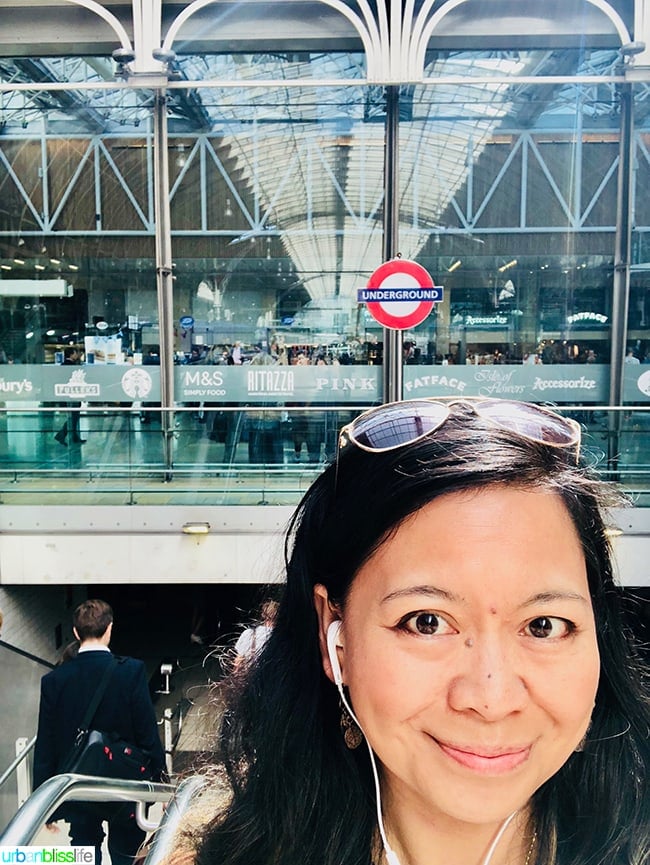 I had a snack on the train, so I was ready to explore as soon as I exited. I stepped outside to an absolutely Sherlock Homes-esque London street scene, and fell in love.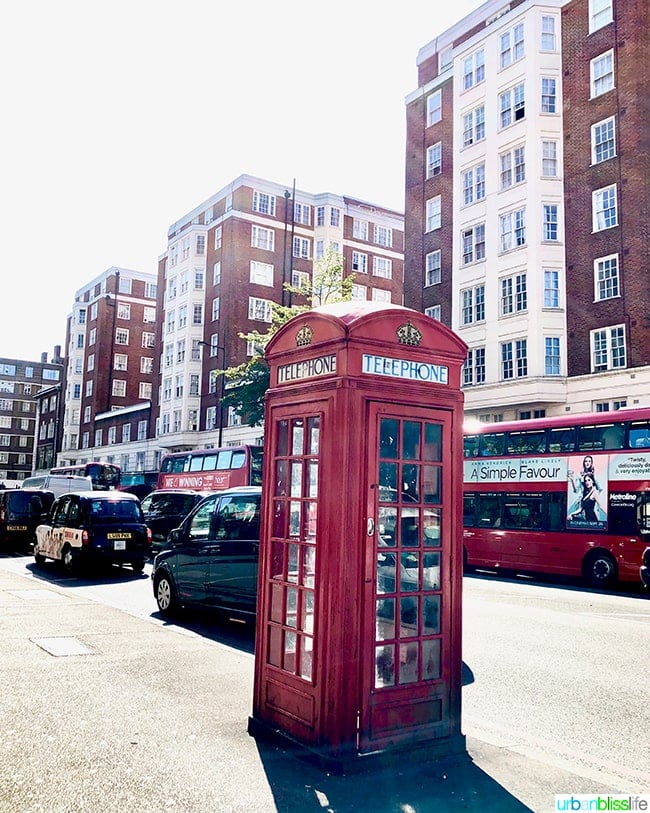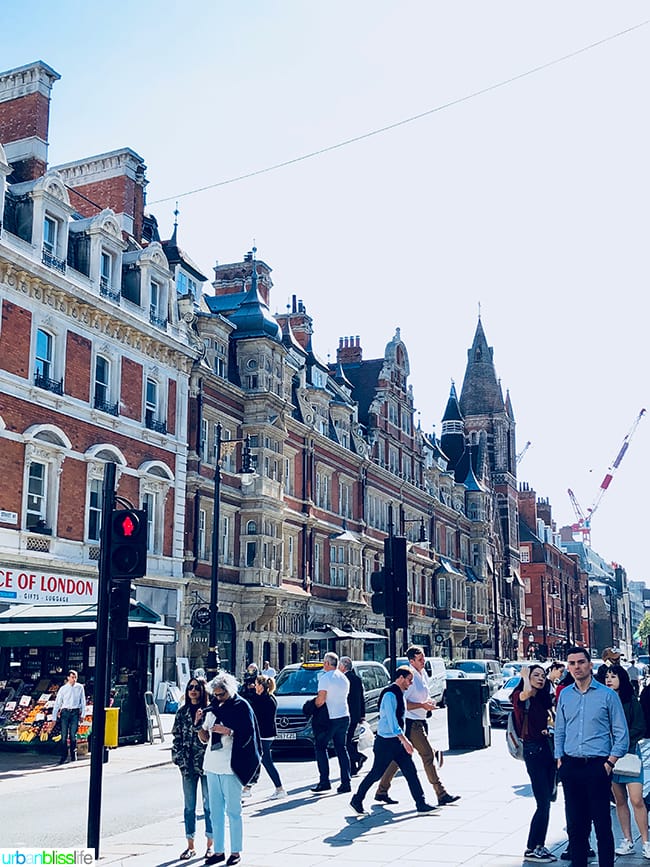 And I had no idea which way to go, so I ducked into the nearby Hilton hotel to ask the Concierge for advice and directions.
Travel Tip: hotel concierge services seem to be dwindling across the US, but they are still strong in most other countries. If you're lost or just want advice on where to get a good cup of coffee, pop into a fancy hotel and make friends with the concierge desk. They're usually happy to point you in the right direction.
Exploring neighborhoods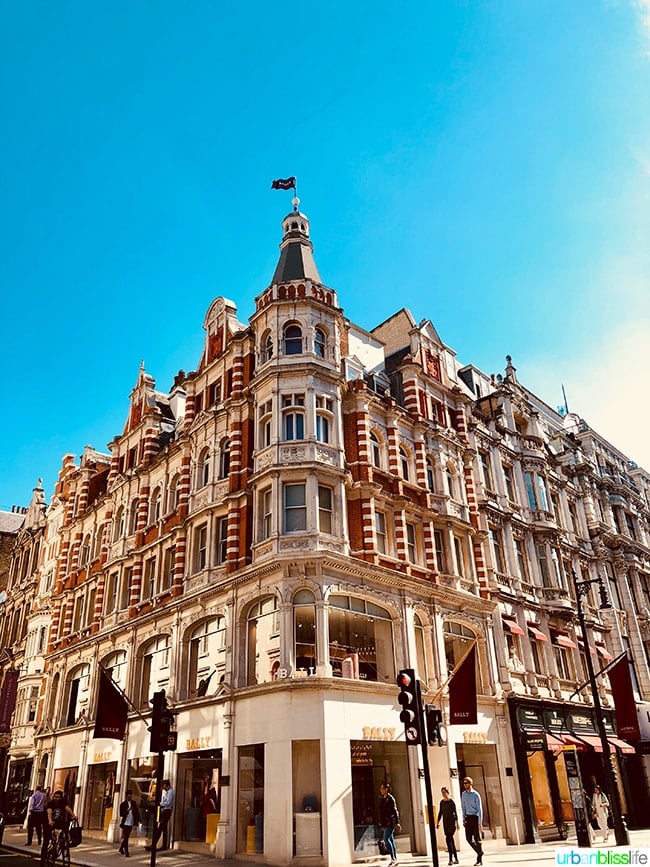 I was meeting a friend for lunch, so I decided to just use the hour or so before we were to meet up to wander through neighborhoods. From Paddington Station, I walked Southeast and found myself in the heart of London's swankiest shopping district.
Old Bond Street and New Bond Street are where you will find top brand name stores, many of which take up several floors of expansive historic buildings. Bally opened up a massive flagship store on the corner of New Bond Street (pictured above), and is joined in the area by the likes of Hermes, Prada, Dolce & Gabana, Max Mara, Tory Burch, and other high end shops.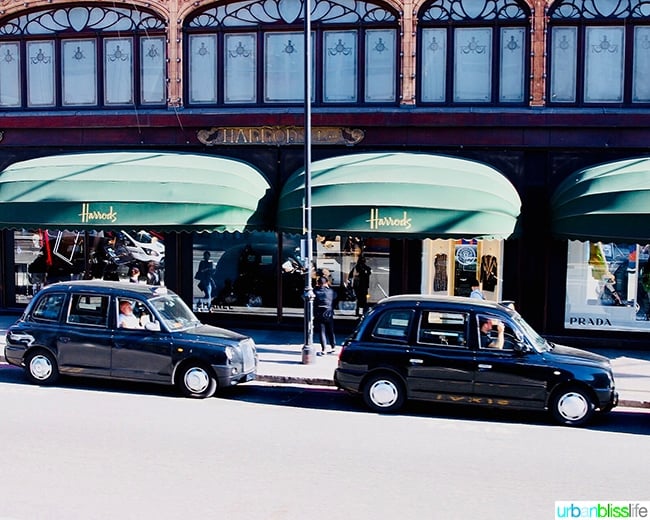 Now, on the other side of town, closer to Hyde Park, you'll find Harrods. I decided to share it in this post, since we're talking about shopping.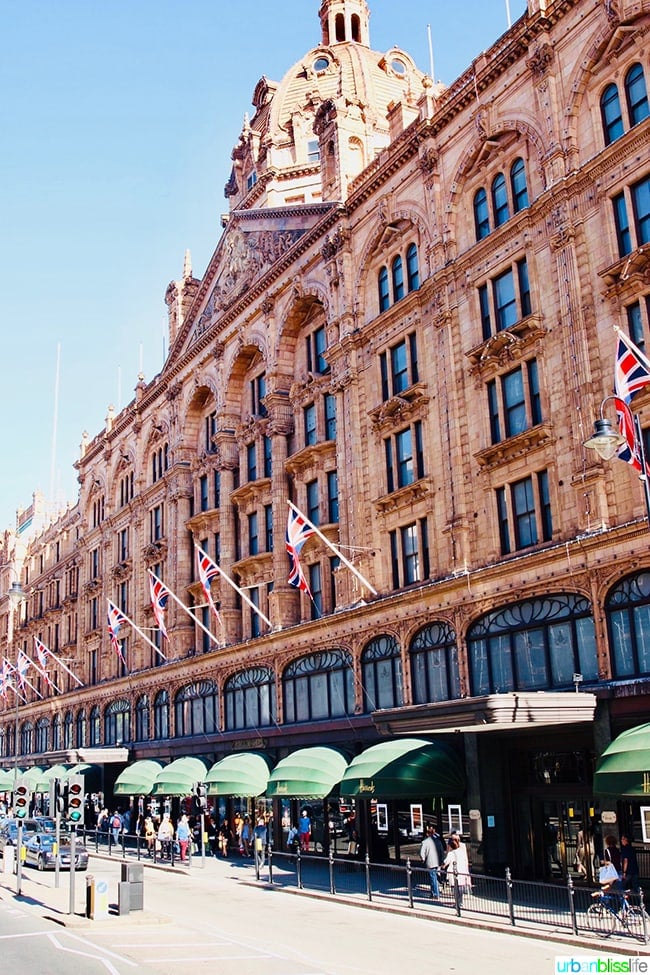 The world-famous department store Harrods is synonymous with first class luxury. The building alone is a magnificent prelude to the fabulousness that awaits you inside. But shoppers should be aware of Harrods Visitor Guidelines, including dress code, before stopping in.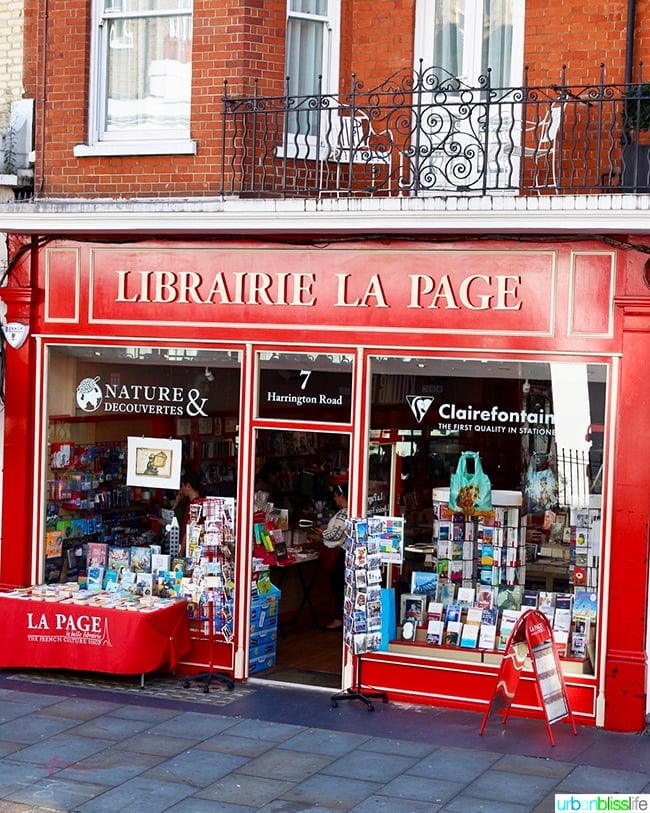 Librarie La Page is an adorable French bookshop on Harrington Road in South Kensington. Whether you speak/read French or not, if you love bookstores, it's worth a visit.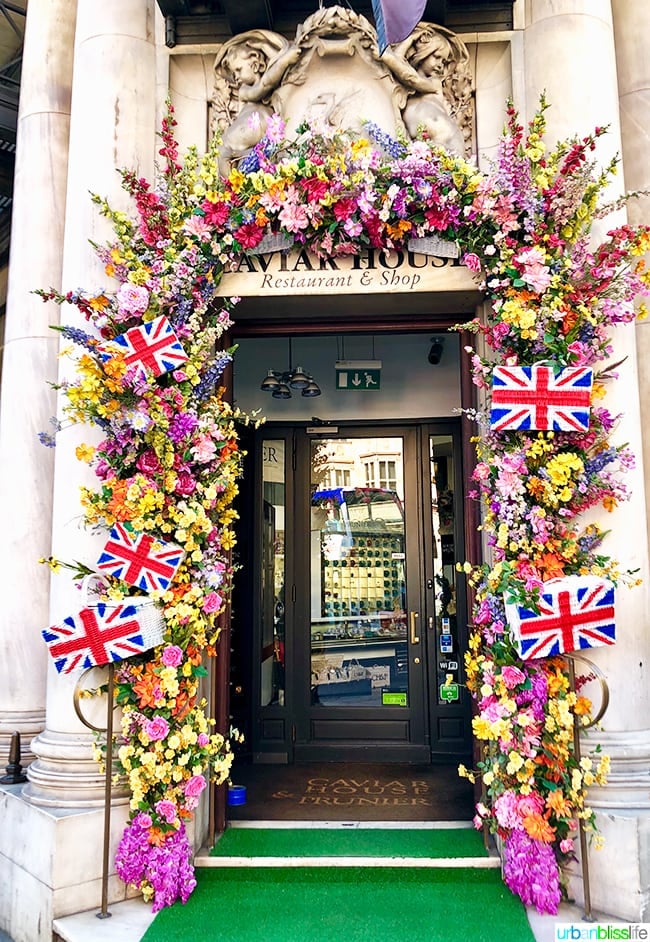 The Caviar House & Prunier is an upscale caviar producer and international chain of restaurants and shops. I passed a few during my short time in London, and unfortunately didn't have time to go inside and explore. I love the facade of this restaurant and shop, though, and couldn't resist snapping a pic!
Lunch at Windmill Pub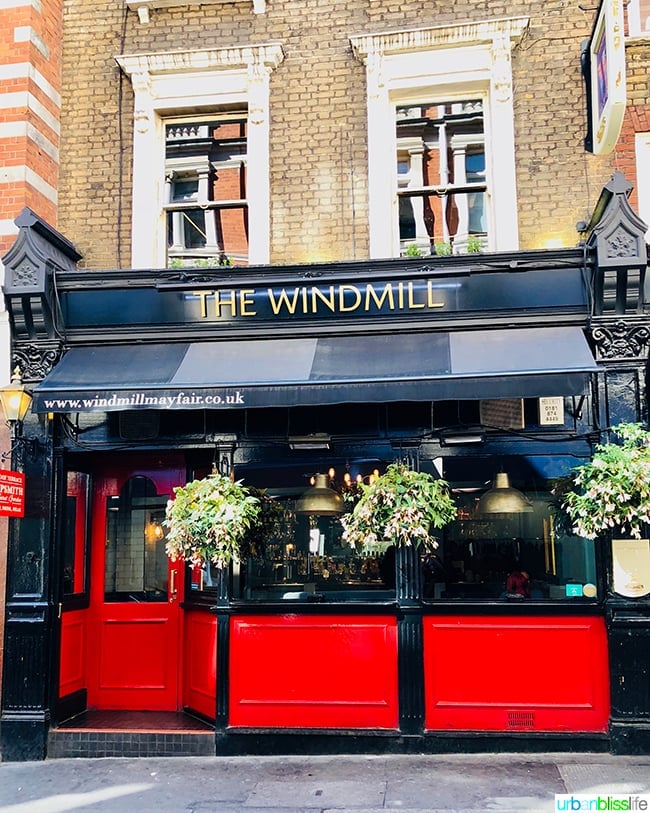 After about an hour of wandering aimlessly up and down the streets of London, I headed to the Windmill Mayfair to meet up with Erin McKalip, a Portland blogger pal. Erin and her husband are currently traveling the world for a year, and at the time, they were living in London for a month. What fun timing!
Be sure to follow Erin's travel blog, Bingo Abroad. Her adventures through Peru, India, Jerusalem, Thailand, the UK...and many more places... are so fun and informative!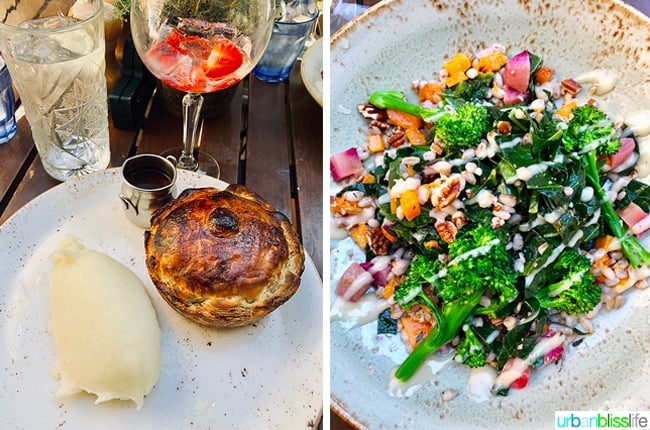 We sat on the Windmill Mayfair's upstairs outdoor deck, soaking up the glorious sunshine. It was a warm, sunny day on the day I visited in September. I am told that the weather was unusual and I was lucky. I'll take it.
After lunch with Erin, I went back to exploring London.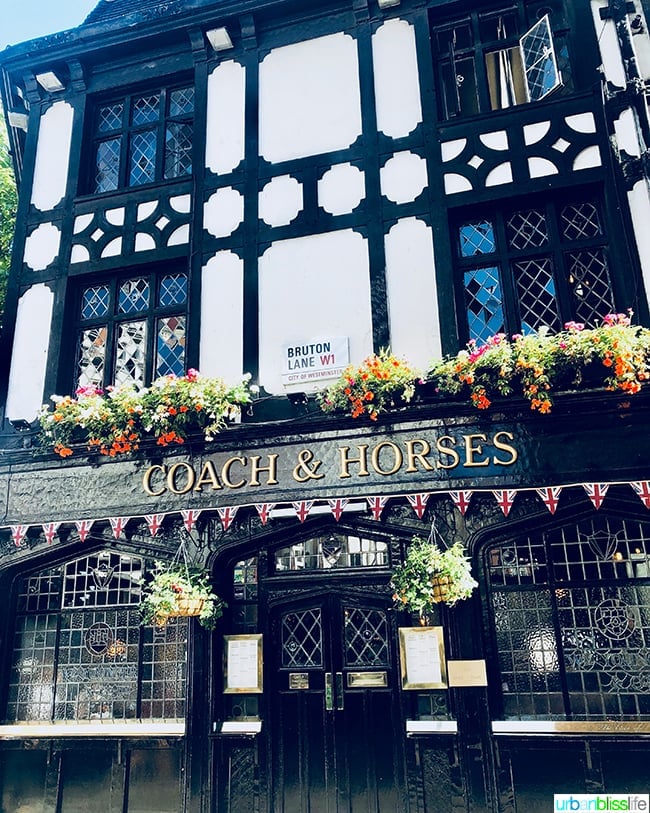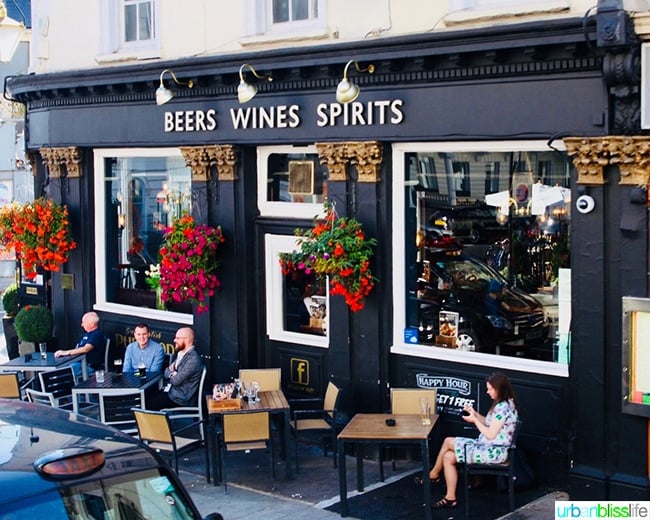 I had purchased a ticket for one of the Hop On, Hop Off busses, but after trying to figure out where the nearest stop was, and then trying to figure out which of the different Hop On, Hop Off tour busses I was supposed to get on, and then wasting about 30-45 minutes on & off the busses, I had enough. I realized it would take way too long for me to get to as many stops as I had hoped. So I hopped off and decided walking would be much faster.
I was right.
Travel Tip: If you are short on time, see London on foot. If you have a whole day, one of the Hop On, Hop Off bus tours might be a good fit for you. It wasn't for me.
Churches of London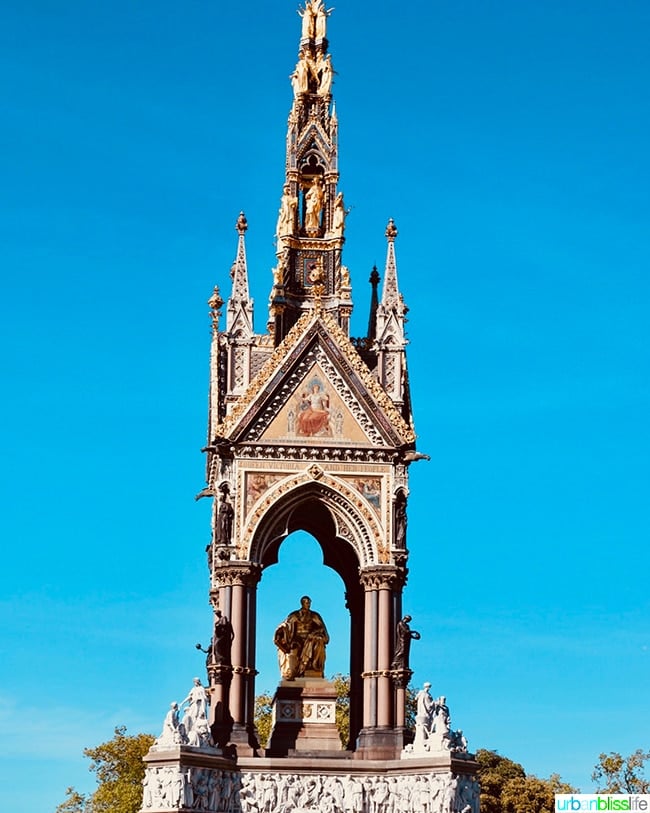 With rich history of diverse religions, London is home to countless churches and temples. I felt like I walked past a church on almost every block in one section of town.
As with the rest of the buildings in London, the architecture and detail given to the churches here are exquisite.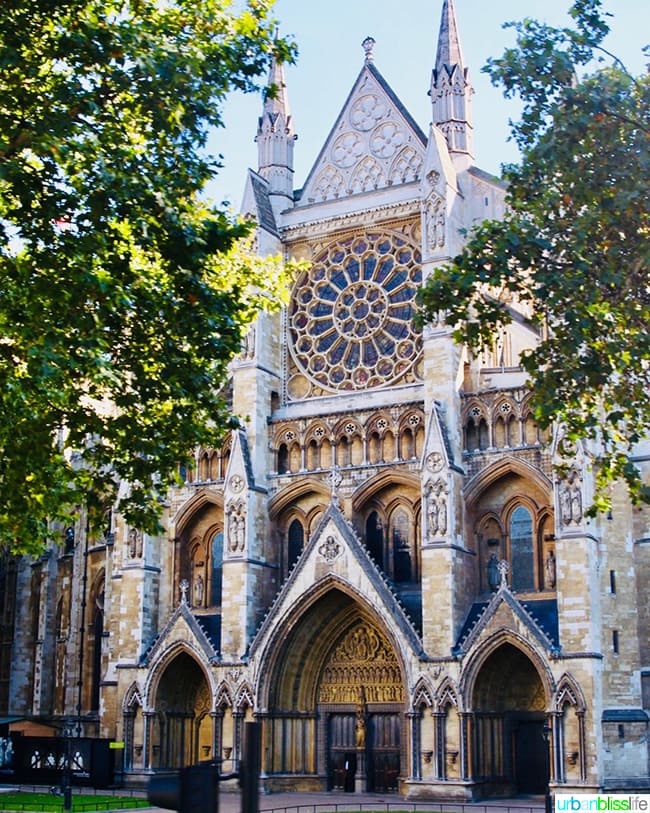 Pictured above is St. John the Baptist Church on Holland Road in Kensington.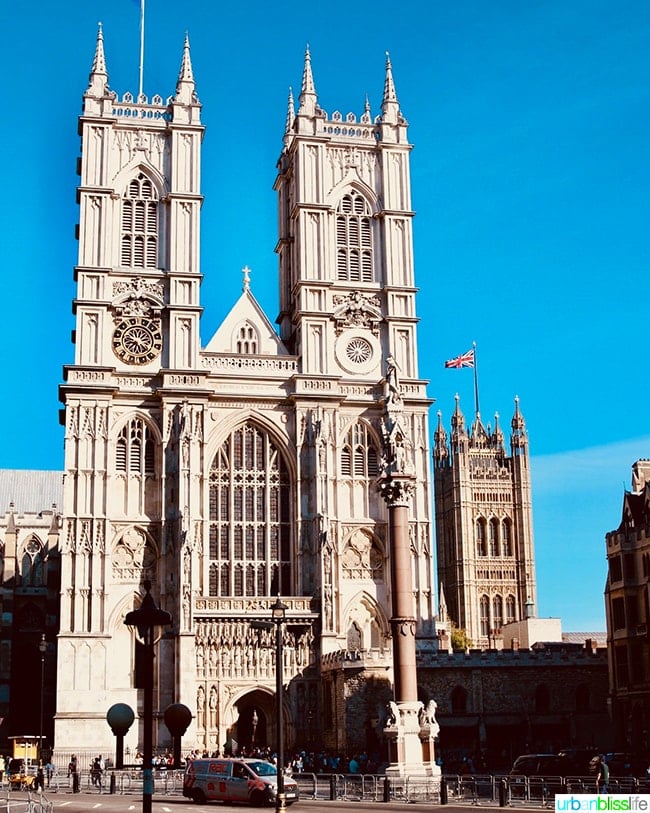 Here's Westminster Abbey, the iconic abbey which has hosted every English and British coronation since 1066 and hosted 16 royal weddings. Westminster Abbey is open to visitors on most days, but you will want to check out the website in advance to be sure.
Located a short walk from the Thames River, this is a great area to visit if you are short on time. Nearby, you can quickly check out the London Eye and Big Ben.
I will cover the London Eye and Big Ben in my next blog post exploring what to do during a long layover in London. I'll also share some of the biggest attractions that I saw (Buckingham Palace, anyone?), a walk through some stunning serene parks, and how long layovers are the perfect excuse to live it up large like the ultimate tourist.
Stay tuned for the next post! And if you found this helpful, please share it on Instagram, Facebook, Pinterest, Twitter, or email it to a friend! Thanks, everyone! :)
Have you ever gone out & explored a city during a long layover? If so, which city and what travel tips can you share from that experience?