Hungry for Filipino food on the westside of the Portland metro area? Hunny Beez Filipino Food Truck has two locations, serving up some Filipino food favorites and modernized dishes.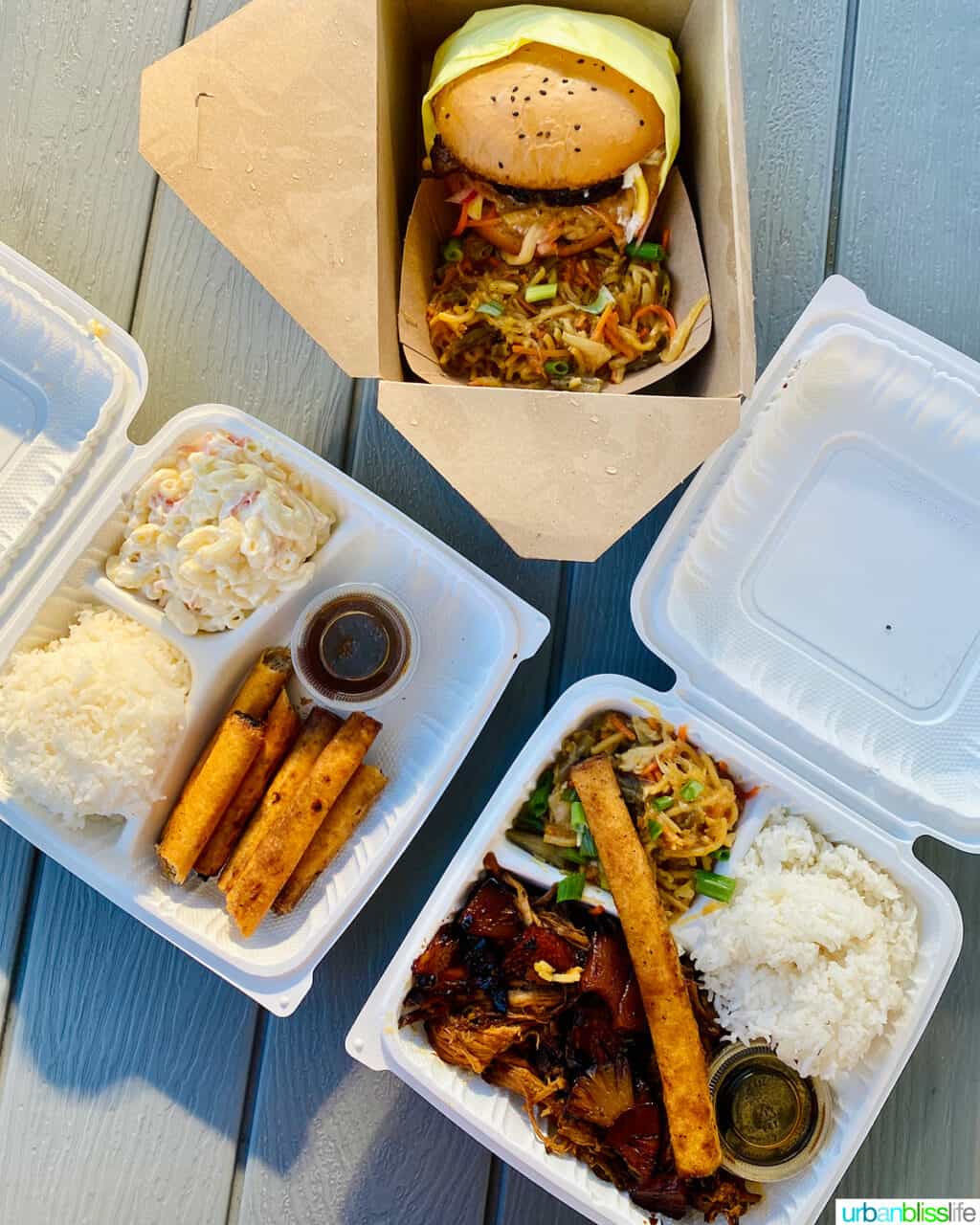 Filipino food on the Westside? Yes, please!
We love Filipino restaurants in Portland, like Magna Kusina and Baon Kainan. And we of course love making Filipino dishes like Instant Pot Chicken Adobo and Pandesal from scratch at home. But sometimes we're itching for some lumpia NOW and in those moments, we're so happy that Hunny Beez exists!
Jump to:
About Hunny Beez
Hunny Beez serves what they call American Filipino Fusion. There are currently two food trucks on Portland's westside suburbs: one in Aloha, Oregon and one in Newberg, Oregon.
We've only been to the Newberg location, and we love it. It's in the food cart pod just before you head back toward Portland, at the corner of First Street and Center Street.
Main Entrees
True to their food focus, the menu at Hunny Beez is full of Filipino comfort food and American comfort food classics with a Filipino twist.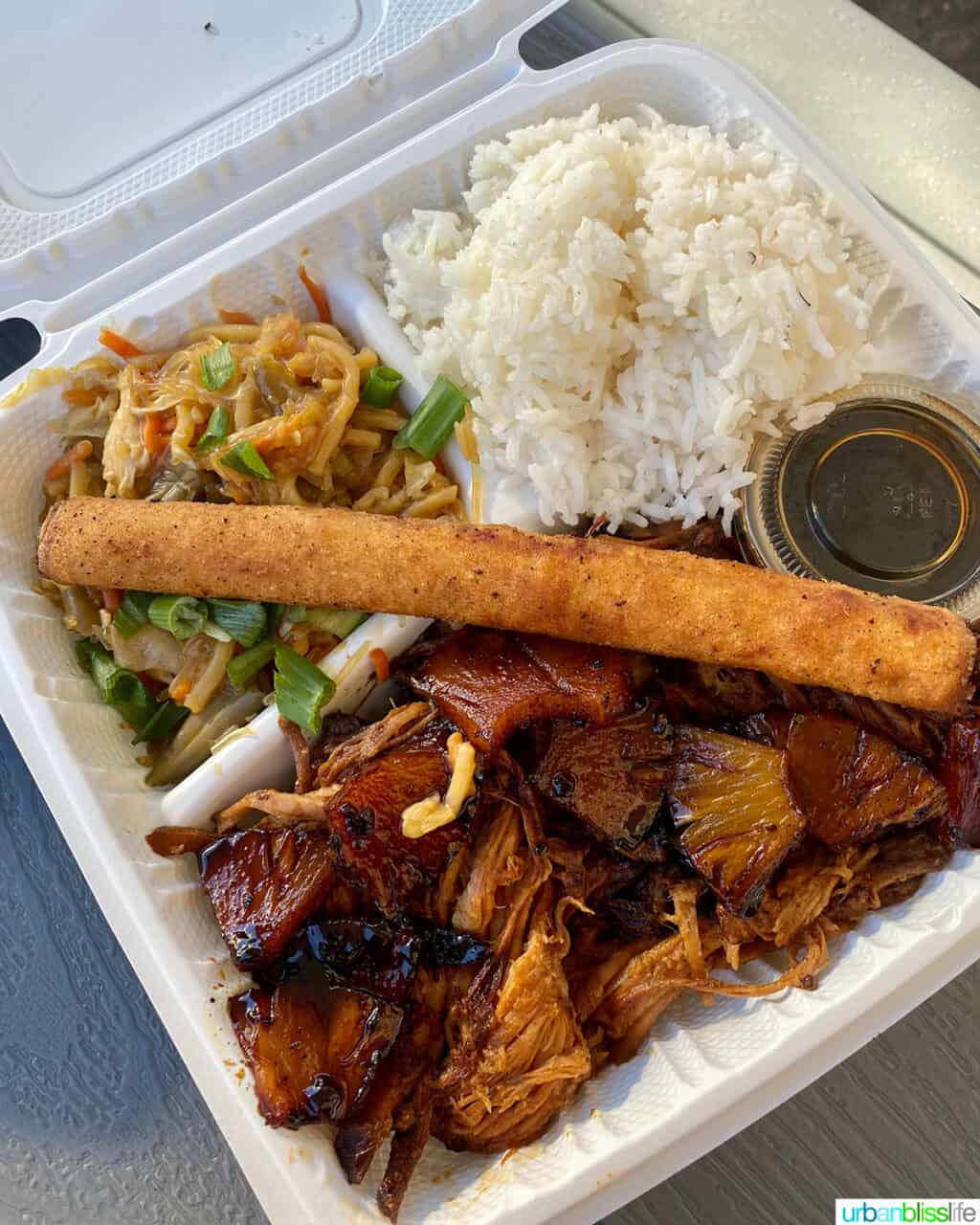 If you're hungry, go for the Build-Your-Own-Meat Plate ($15). You get one meat: choose from Chicken or Smoked Pulled Pork. At the Aloha location, you can choose Brisket for $4 more. Then you also choose two sides from pancit, rice, fries, mac salad, smoked mac & cheese, or a side salad.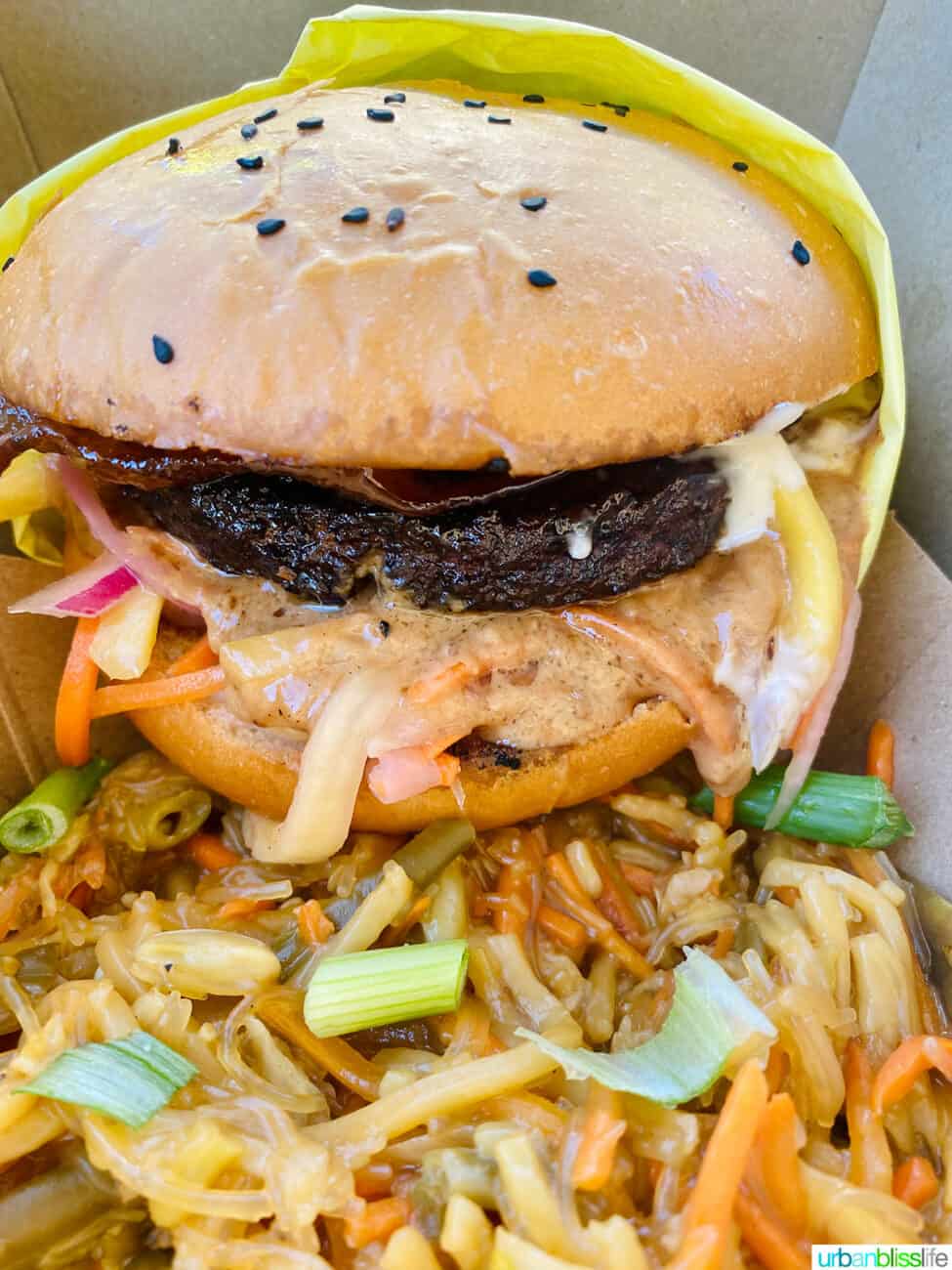 My fave dish at Hunny Beez so far is the Kare Kare Bacon Burger ($14.50). Kare Kare is a Filipino Peanut Stew, and this burger is made with a Kare Kare peanut sauce. With thick crispy bacon and a tangy mango slaw, it's SO delicious!
The burgers and sandwiches come with a side of fries. But I ordered the burger pictured above with a side of pancit. Because you can never have enough pancit!
In addition to burgers and sandwiches, you can also order sliders. Each order includes two, served in Hawaiian rolls. They've got Tropical Spam Sliders ($9.99) and two different kinds of Pork Sliders ($8.50).
Appetizers and Snacks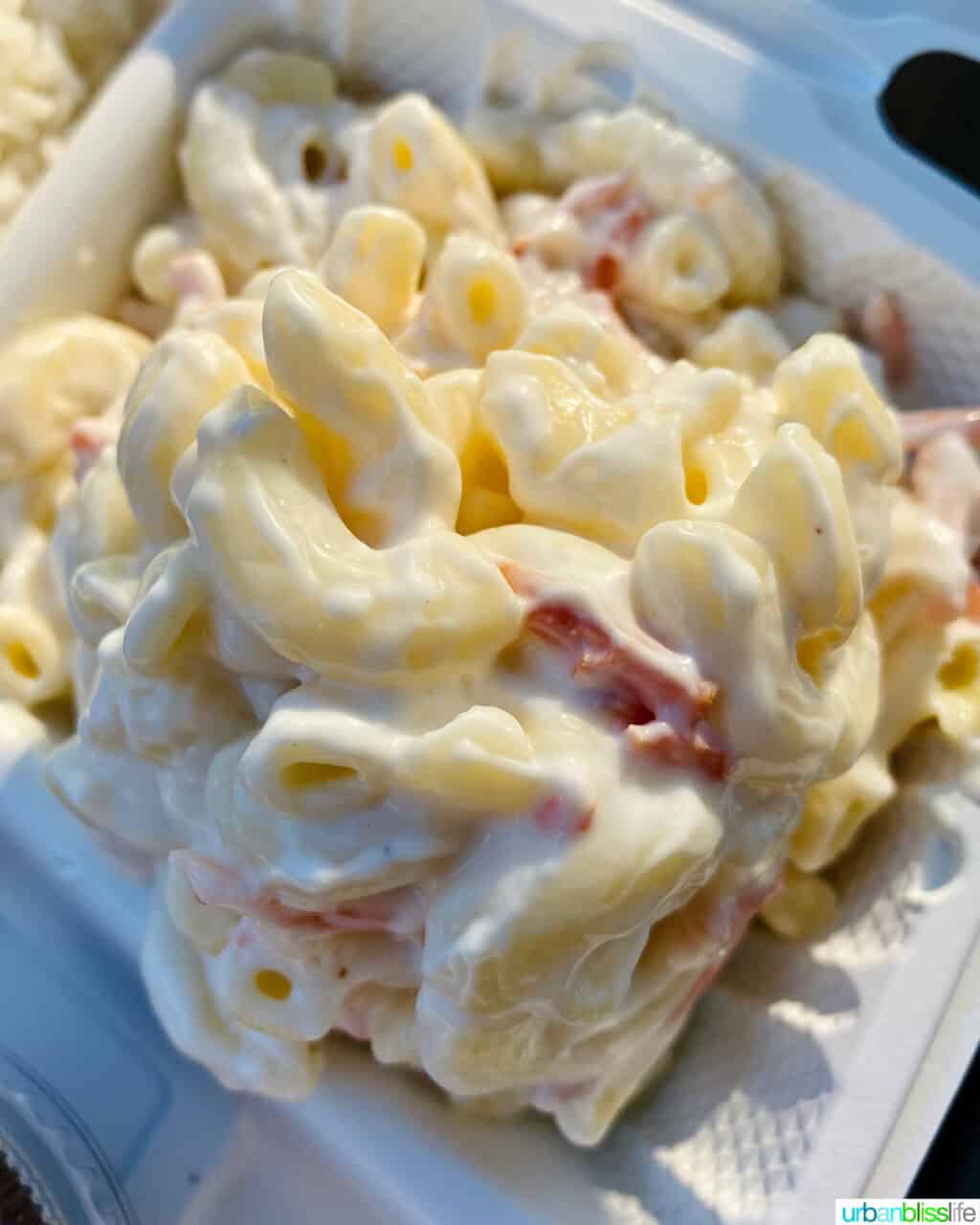 The sides are awesome on their own.
You can choose from a variety of lumpia, including Lumpia Shanghai ($6.50), Vegetarian Lumpia ($6), Smoked Pork Lumpia ($6.50), or Chopped Brisket Lumpia ($8).
The Mac Salad ($6) is rich and creamy and tangy as it should be.
And Hunny Beez has some great Kids Menu options as well for $5.50 each.
Restaurant FAQs
What is the dress code for this restaurant?
It's a food truck, so the atmosphere is super casual. Come as you are!
Are there good kid-friendly food options?
Yes! The kids' menu includes options like a Cheeseburger, Lumpia Bowl, Mac & Cheese, and Grilled Cheese.
Are there vegan options at this Portland restaurant?
I believe the Veggie Lumpia is vegan, and so is the rice and house salad (without the meat)
Can I get dessert here?
Yes! Hunny Beez usually has some ube cheesecake and cookies, banana lumpia, and ube flan.
Hunny Beez Filipino Food Truck Locations
Hunny Beez currently has two food truck locations.
NEWBERG LOCATION
910 East 1st Street
Newberg, Oregon 97132, United States
HOURS: 11:00 am - 9:00 pm daily
ALOHA LOCATION
18631 Southwest Tualatin Valley Highway
Beaverton, Oregon 97003, United States
ALOHA HOURS: 11:00 am - 9:00 pm daily
As with most food trucks, the hours are subject to change.
For more information or to place a pick-up or delivery order, please visit the Hunny Beez website.
More Oregon wine country restaurants
Craving Filipino food?
If you want to make some authentic Filipino recipes at home, try my recipe for Turon (Banana Lumpia), Caldereta, and Ube White Chocolate Chip Cookies.