With stunning mountains, sandy beaches, magnificent turquoise seas, and lovely traditional villages, Greece's Karpathos Island is one of the country's best kept secrets.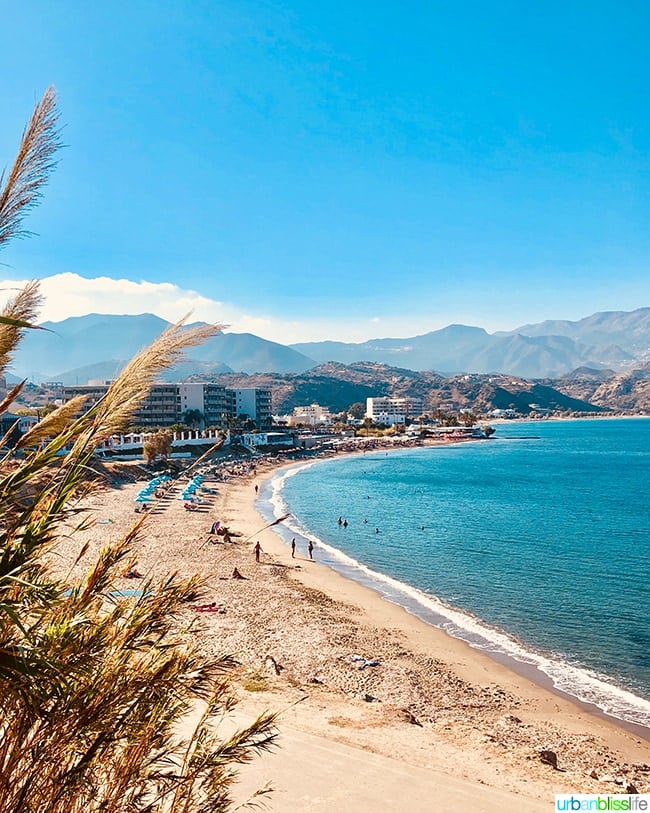 After Exploring and eating our way through Athens for two days, our media group hopped on a plane to the Greek island of Karpathos.
Over the next few blog posts I'll take you to the ancient agriculture village of Avlona and the traditional village of Olympos. We'll visit the island of Saria and other best beaches. And I'll share tips for where to stay and where to eat in Karpathos Island.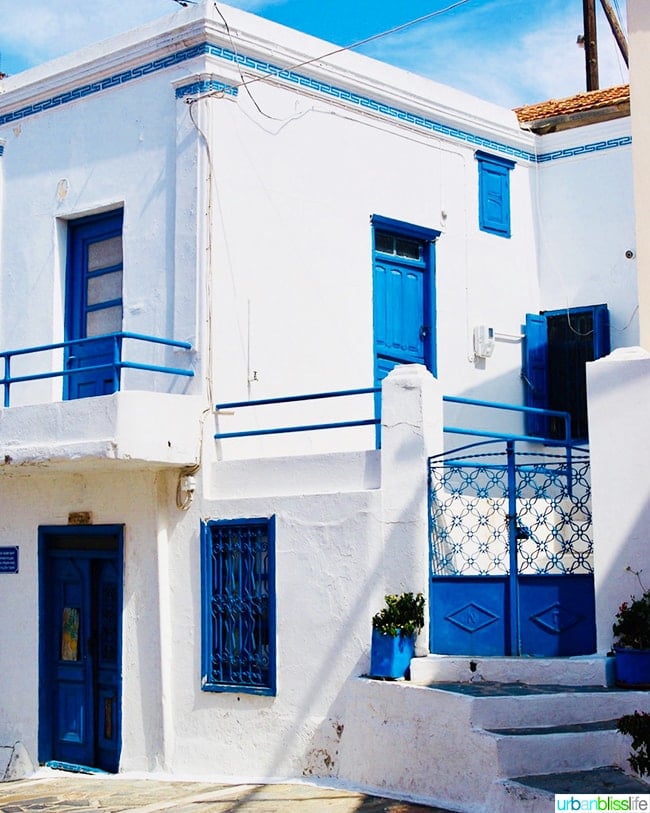 Like many of the other islands of Greece, Karpathos island holds its own unique treasures and remarkable beauty.
The warm and welcoming locals are proud of their island, with good reason: it's stunning and one of the most beautiful places I have ever visited. And unlike some Greek islands, it isn't overrun by mass tourism.
This tiny island is full of picturesque villages, ancient ruins, beautiful churches, and unspoiled beaches with emerald waters. It's an ideal destination for quiet holidays, enjoying local food, and soaking up the natural beauty of its stunning beaches.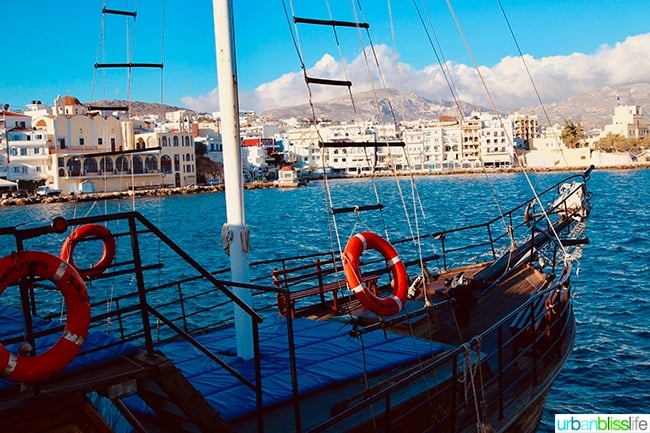 If you've never been to Karpathos, getting around the island and figuring out where to go may seem tricky. So I'm starting with an overview of the island, including a look at some of the main villages I recommend visiting.
Jump to:
Karpathos Island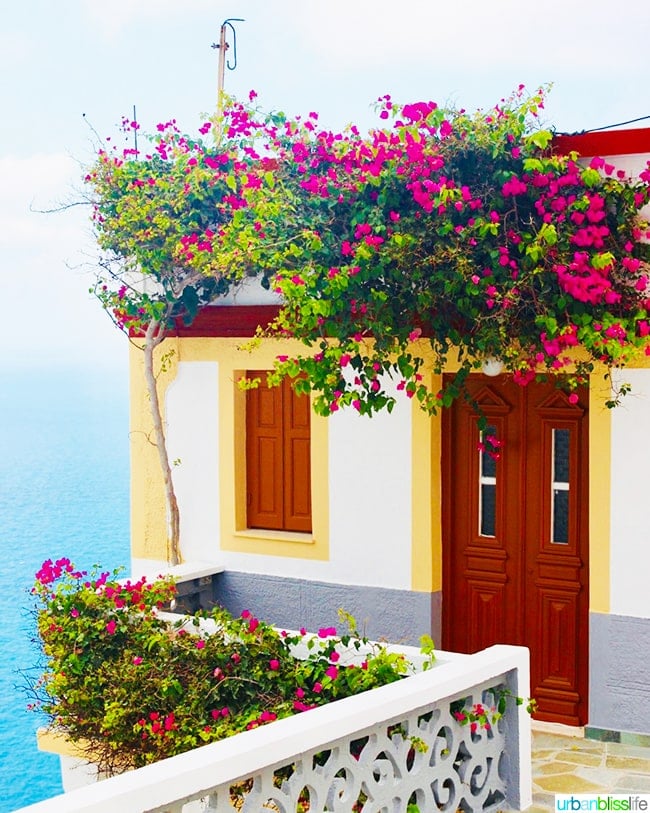 Karpathos is the second largest of the Greek Dodecanese islands, in the southeastern Aegean Sea. Summer is peak tourist season, when there are usually daily flights from popular Greece hot spots such as Athens and Crete.
Outside of tourist season, there are approximately 6,000 locals who remain on the island year-round.
Getting to Karpathos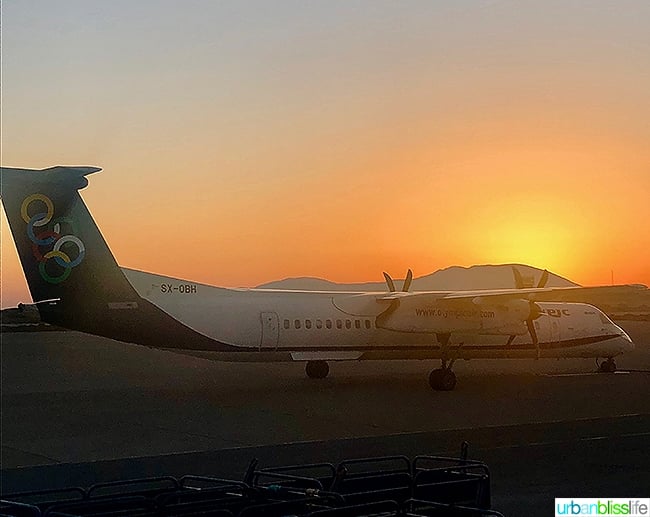 You could take a ferry from Athens to Karpathos, but I was told that would take between 18 and 20 hours. If you're traveling here for a vacation, that's a long time to be on a ferry to get from Point A to Point B.
My suggestion would be to do what our group did: book a flight on Olympic Air from Athens to Karpathos. The flight only takes about hour, and the views flying over different Greek islands make this a breathtaking journey in itself. At press time, round-trip flights could be found in the range of $130 - $250.
Karpathos has one main airport with just two runways, located in the southern side of the island. If you choose to rent a car, your driver must be an established driver (have a license for at least a year or two) and be at least 21 years old. Cost for rental cars range from $7-10 per day.
You can search for flights to Karpathos with cashback using the search form below. Simply type your city as the Origin city and select your travel dates.
Pigadia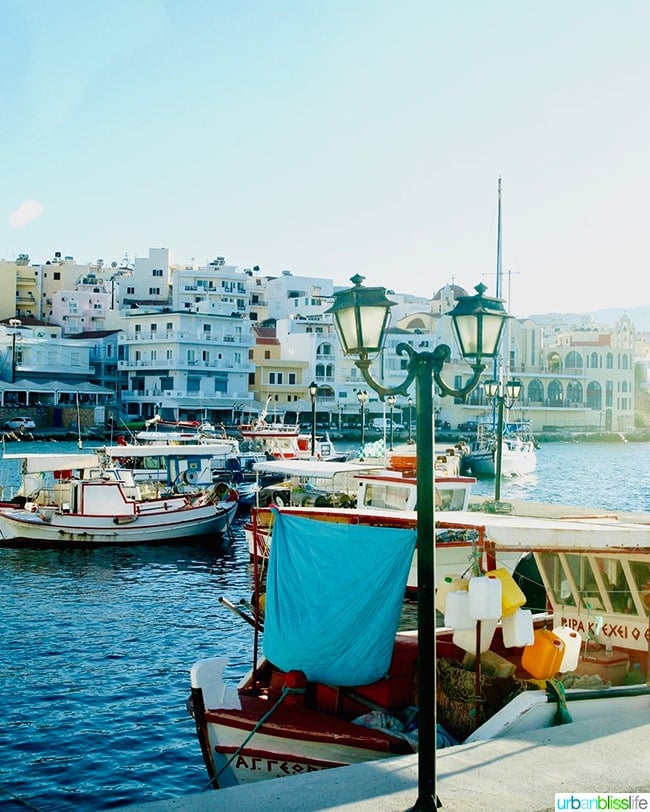 Pigadia is the capital city and main port of Karpathos island. When traveling to Karpathos, you'll most likely stay in Pigadia and then travel on day trips to the rest of the island and surrounding islets.
This beautiful small fishing village is full of hotels, restaurants, and shops. It's a great place to rent an excursion boat to visit some of the smaller surrounding islands.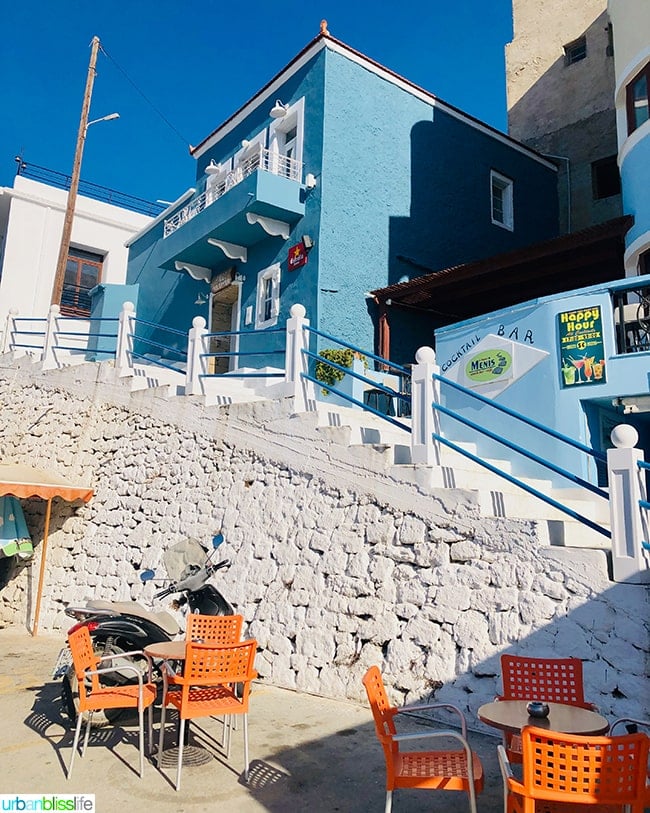 I'll be sharing more about where to eat on Karpathos Island in a future article, but I did want to mention that Pigadia has perhaps the largest concentration of cafes and restaurants on the island.
And don't be surprised if you run into the same people who were on one of your boat tours earlier in the day at one of the restaurants or bars you go to later that night. That happened to us as we were walking up the steps of the bar pictured above. It's a small island, and you are bound to get to know the locals and other tourists while you are here.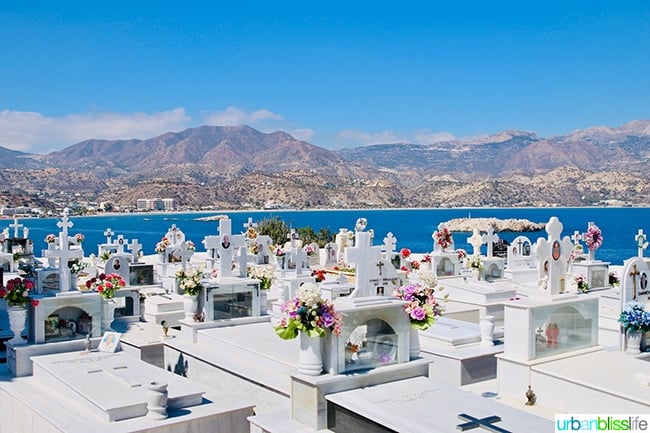 There's also so much local history and pride here, with a large emphasis on family. We visited the hilltop cemetery pictured above and I was so moved by the great care and love given to family members both living and deceased.
Be sure to check out my Instagram KARPATHOS Highlights Reel for more pics & stories from Karpathos!
Olympos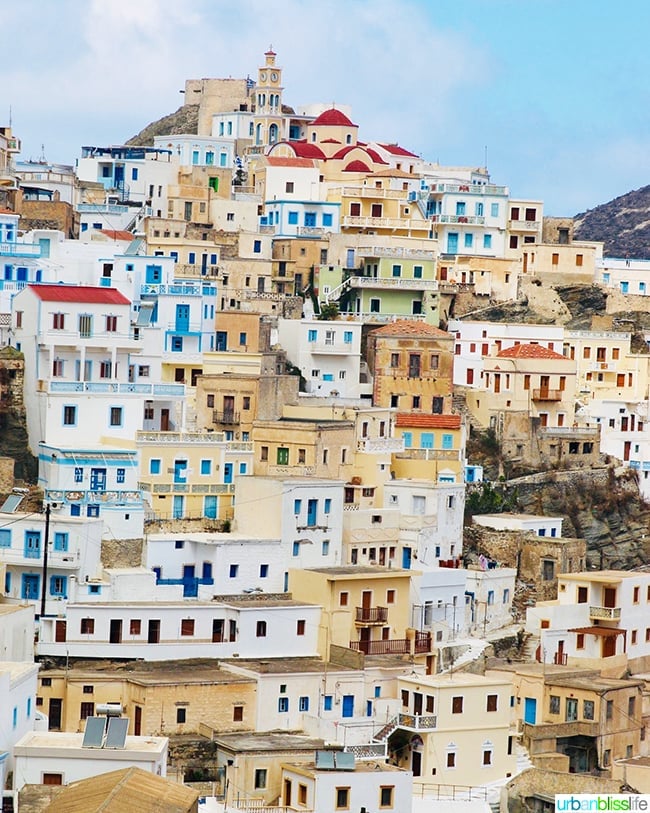 After Pigadia, perhaps the most visited village on Karpathos is the village of Olympos (sometimes written as the village of Olymbos).
Located in the Northern part of the island, the best way to reach Olympos village is by boat. Until recently, by boat was the only way to access the village, but one road will now take you there. Still, I suggest going by boat.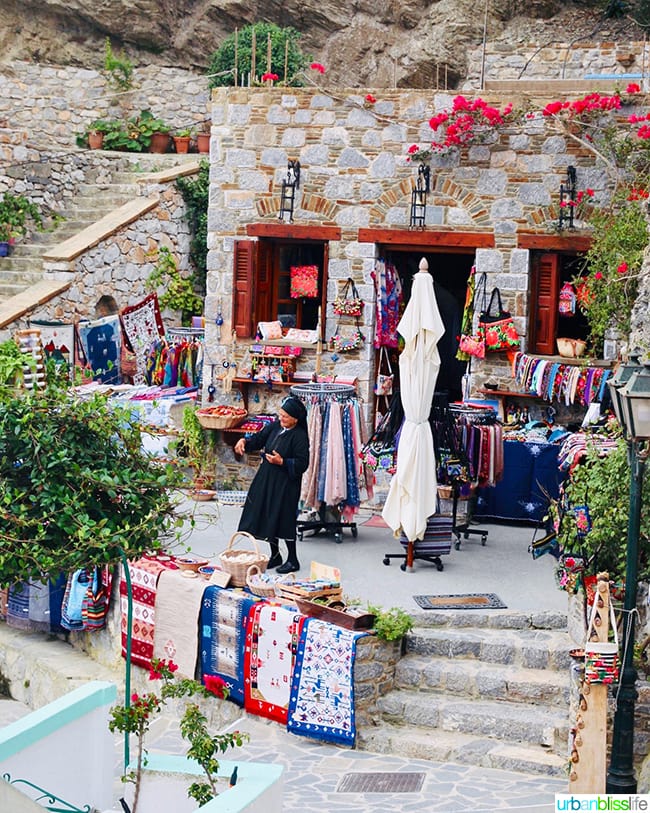 I'll share much more about Olympos in a separate article. It's an incredible village in which many who live there retain the dialect from ancient times, wear traditional dress and traditional costumes that have been passed down through generations.
Mesochori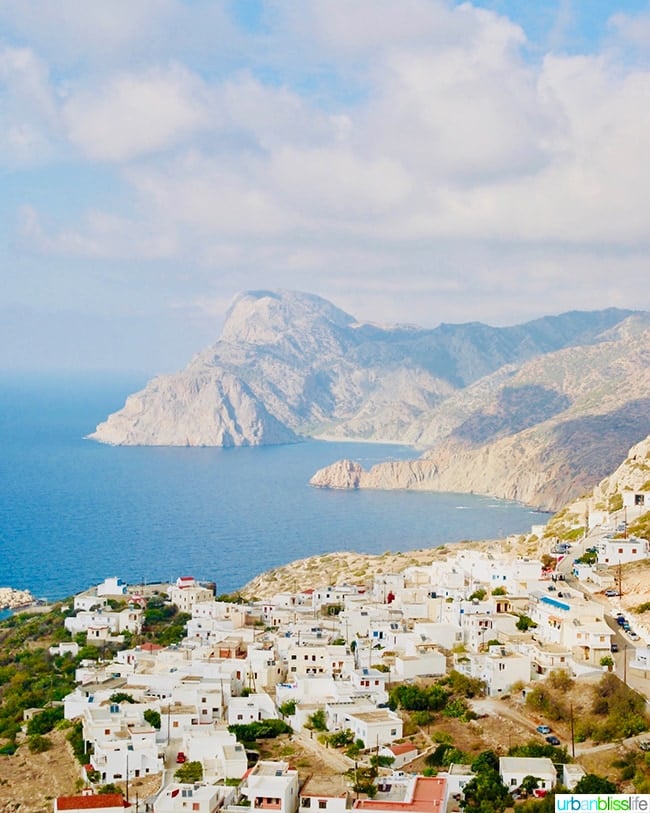 On the Western side of Karpathos island lies the village of Mesochori. You'll want to park in one of the parking lots that surrounds the perimeter of the village and then walk into town. Most of the cobblestone streets in Mesochori are closed to foot traffic only. But, walking is the best way to experience this lovely quiet village.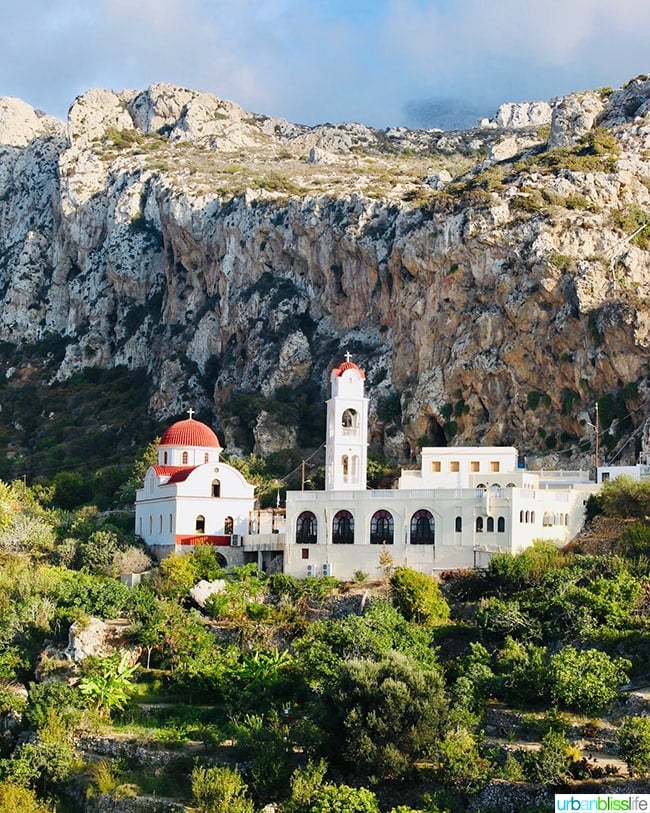 Take in the traditional houses painted in stark white with blue trim, the sweet patio gardens, and the awesome views.
Underneath the church Panagia Vyrsiani, there's a natural spring. Here, legend has it that if an unmarried woman drinks from the spring, she will marry soon.
Lefkos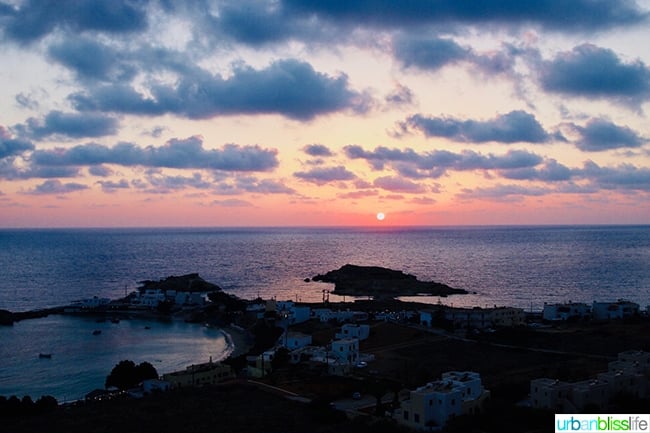 A short drive from Mesochori is the seaside village of Lefkos Karpathos.
One of the more popular beach towns in Karpathos, Lefkos is the best place to go to catch stunning sunsets.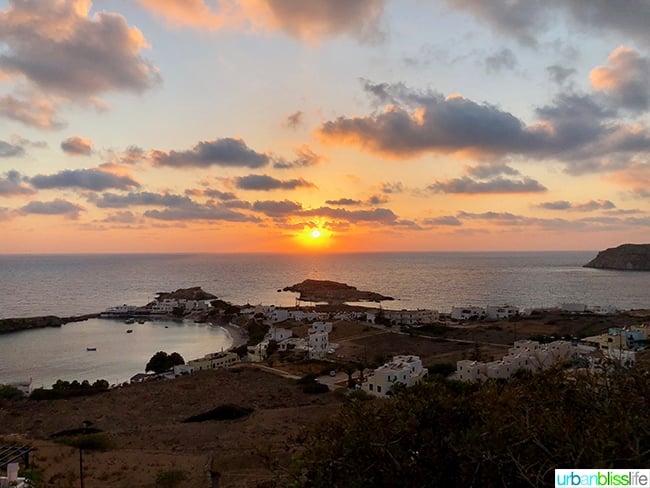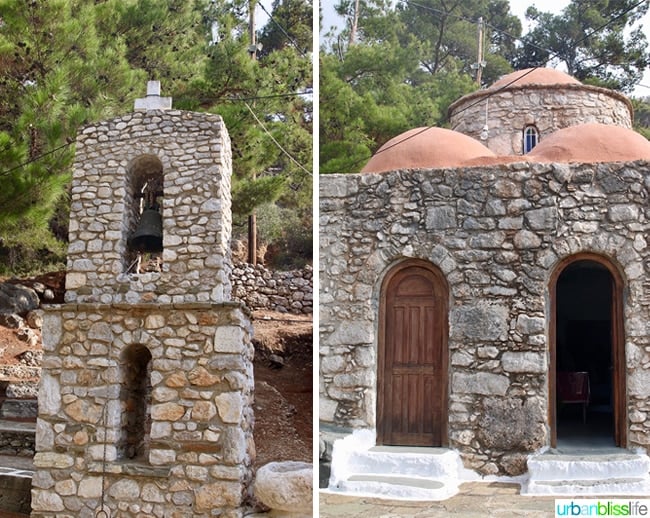 On the mountainside, you can visit the 13th century church of Agios Georgios.
Aperi & Othos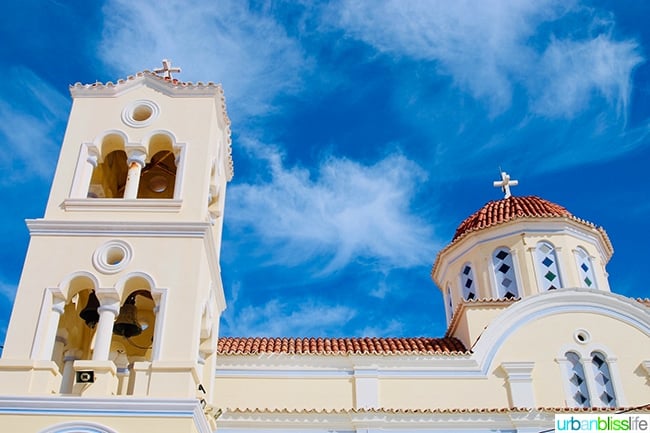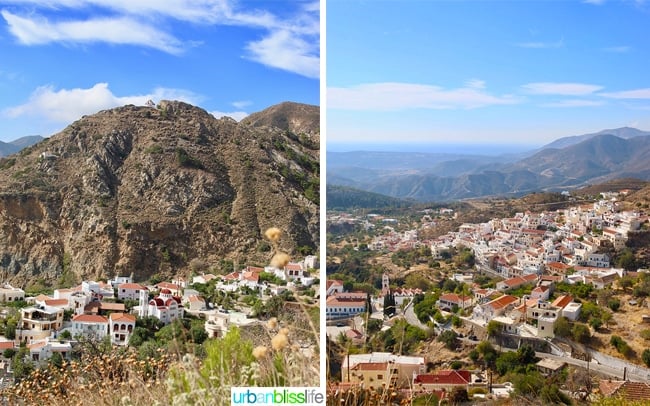 Just north of the current capital of Karpathos island, Pigadia, is Aperi - the former capital city of Karpathos. Set high on the mountain, Aperi is one of the most inhabited villages of the island, with about 400 residents.
Near Aperi is the village of Othos. Here, you'll find the Folklore Museum and archeological museum. It's definitely worth a visit to learn about the rich history, traditions, and everyday living on the island.
Pyles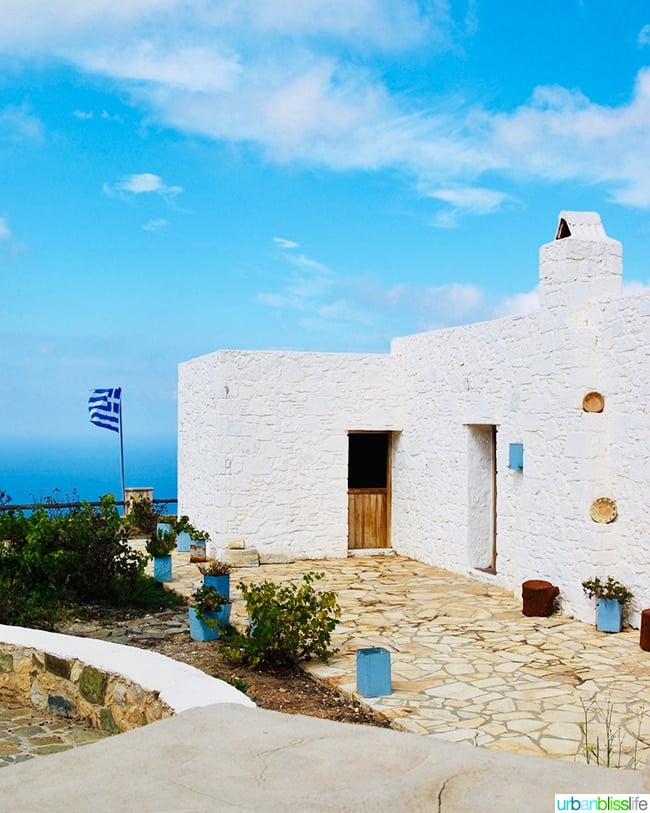 Close Next to Othos is the village of Pyles. This mountain village is where you will find the Agriculture Museum of Karpathos. If you love learning about an island's history, local agriculture, and traditional food like I do, you'll definitely want to visit this museum.
Here you will find a windmill, learn more about ancient traditional wine-making and cheese-making methods, and visit with local farm animals.
Karpathos, Greece FAQs
What is the main language spoken on Karpathos?
Greek is the main language spoken by residents of Karpathos island. However many also speak English and there are quite a few German speakers here as well.
What is the currency in Karpathos?
The currency is the Euro, which is the same for all of Greece.
What is the weather like on Karpathos Greece?
Sunny and warm. This is a southern island where it very rarely rains in the summer months, but it does get windy.
What should I pack for Karpathos Greece?
Pack sunscreen, comfortable walking shoes, water shoes, swimsuit or swim trunks, a hat and sunglasses. The sun is strong here, so come prepared! In some parts of the island it does get cooler at night, so pack a light cardigan
Do I need to rent a car on Karpathos island?
Yes. You will need to rent a car on Karpathos to travel between towns. There is a local bus line and there are a few taxis on the island as well, but I recommend renting a car or scooter for your time on Karpathos.
Find a rental car for this trip using the search form below:
Visit Karpathos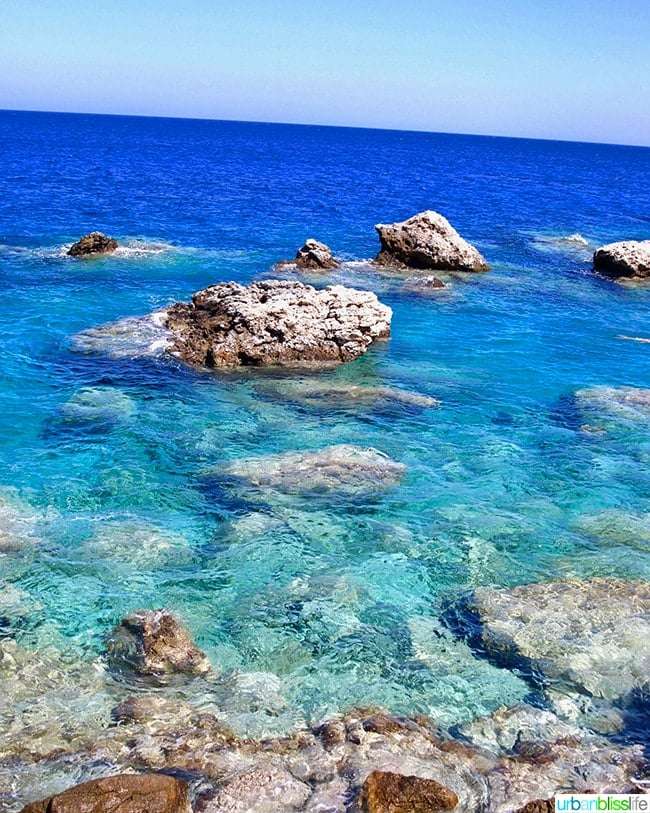 Karpathos is a diverse island that offers travelers a wide variety of scenery and activities, without the crowds.
It's a magical place where locals welcome you into their lives and their families. Where you can find peace and relaxation as well as outdoor adventures. It's a place I hope to visit again with my family, and someplace I know you will all fall in love with, too.
Be sure to check out my Instagram KARPATHOS Highlight reel for more pics and stories from Karpathos
More Greece travel guides
Want to learn more about Greece? Be sure to check out all of our Greece travel guides!
If you visit, please be sure to let them know that you read about it on Urban Bliss Life! And if you snap some pics, tag us @UrbanBlissLife and #UrbanBlissLife on Instagram, TikTok, Twitter, and Facebook.