June is California Avocado Month! Check out the avocado deliciousness that some Pine Street Market restaurants will be dishing out during the month of June.
Mmmm.... avocados. I didn't always like them, but once I discovered how delicious, nutritious, and versatile these beautiful green fruits were, I fell in love. HARD.
While I'm all about eating local whenever possible, there are certain fave foods that just don't grow well in Oregon. Avocados are one of them. These mighty superfruits flourish in the warmth of California sun, and right now, we're in the thick of avocado season. The month of June is California Avocado Month, and our friends from the south are bringing the party on up to Portland!
Jump to:
California Avocado Month
From June 1 - 30, Portlanders can enjoy special avocado dishes at select restaurants and food vendors at Pine Street Market. Located in downtown Portland at SW 2nd and Pine Street, this cafeteria-style food haven is one of my favorite spots to take out of town guests. Come see why, and enjoy some tasty avocado dishes before they're gone!
Avocado Month dishes at Pine Street Market
I suggest you gather some friends and do an Avocado Month Crawl. Here's the order I would do it, and the dishes you should enjoy.
First stop: Checkerboard Pizza for avocado salad
Checkerboard Pizza (@checkerboardpizza) is serving an absolutely delightful California Avocado and Little Gem Caesar during California Avocado Month. It's prepared with Meyer Lemon & Calabrian Chili marinated California Avocado, croutons (which I believe have some anchovy oil? So good!) and Grana Padano.
Next up: OP Wurst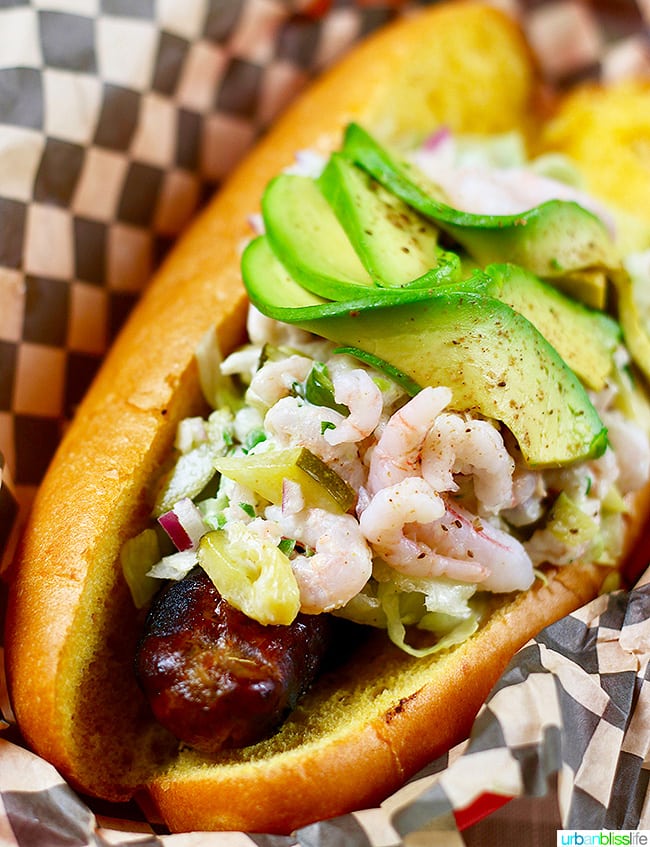 Olympia Provisions Public House Annex (@olympiaprovisionspublichouse) is contributing a tasty Oregon Bay Shrimp Roll with California Avocado. Prepared with Olympia Provisions Andouillie sausage, this unconventional shrimp roll is topped with Oregon Bay Shrimp, California Avocado, red onion, jalapeño, shredded lettuce, aioli, Old Bay seasoning, and bread & butter pickles served on a bun. I could eat the shrimp & avocado topping on its own, but love the combined texture with the hearty Andouille sausage. While you're here, pack up a couple of these for your next picnic, too!
Then: Bless Your Heart Burgers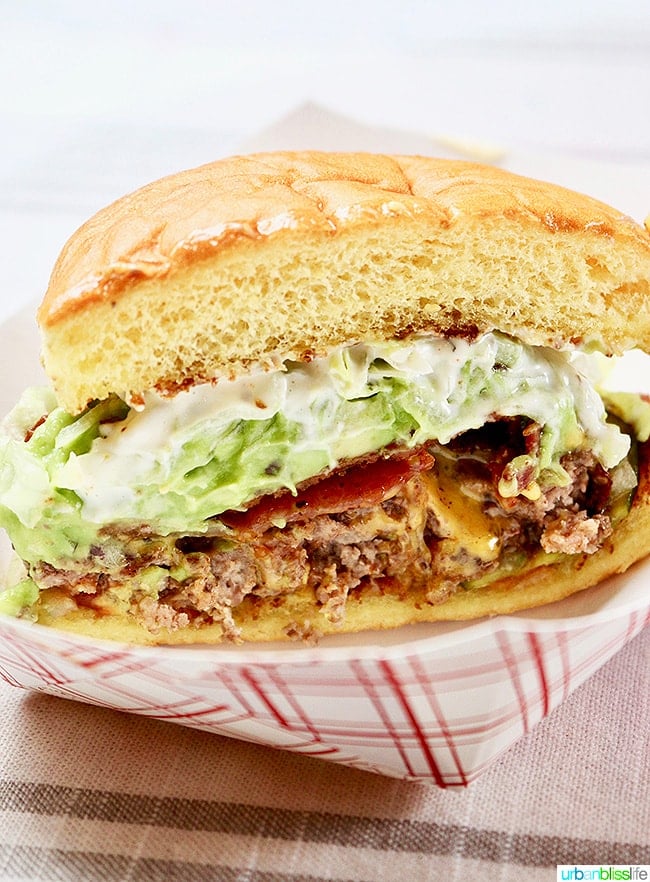 The burgers at Bless Your Heart Burgers (@byhpdx) are AMAZING. I don't eat burgers often so when I do, they need to be totally worth it. Trust me: this California Avocado Bacon Burger with Ranch is IT! Prepared with North West Natural Beef, Bacon, California Avocado and served on a Martin's potato roll (OMG! I normally forego burger buns but this one is so fluffy and yummy!), this burger is finished off with Duke's mayonnaise, shredded lettuce, sweet onions, homemade pickles and house made Ranch.
Finally: Wiz Bang Bar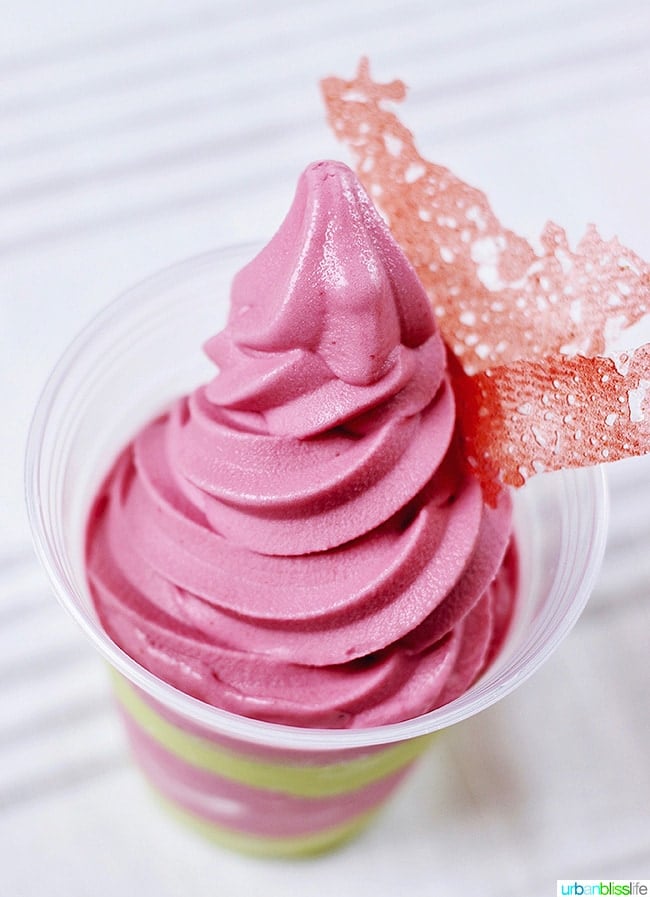 Being dairy-free, I often use avocados in baking desserts to add sweetness, moisture, and richness, but Wiz Bang Bar (@wizbangbar) takes it to a whole new level with their Wild Berry Frozen Yogurt and California Avocado Lime Fudge Parfait. Prepared with Pacific Northwest wild berries and California avocado lime fudge, this dessert is a great way to end your Avocado Month Crawl: with a blending of Oregon and California fruit!
And, I'm so excited that Wiz Bang Bar is sharing their recipe, so you, too, can recreate this sweet treat at home! Click here for the Wild Berry Frozen Yogurt & California Avocado Lime Fudge Parfait recipe.
Bonus: Cheers!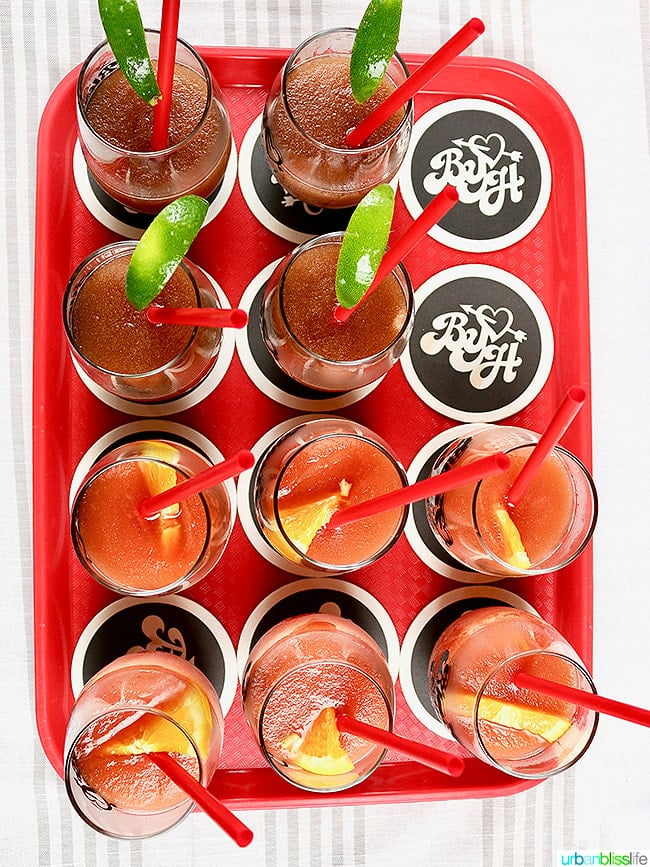 You made it! To celebrate your Avocado Crawl, cheers your friends with a negroni slushie or a cuba libre slushie (pictured above) from Bless Your Heart Burgers.
Pine Street Market
126 SW Second Avenue
Portland, OR 97204
Open Daily
Hours vary from vendor to vendor
Visit the Pine Street Market website for more info
Which of these avocado dishes would you most like to try?
More avocado culinary ideas
I was invited to a media event featuring each of the California Avocado Month dishes available at Pine Street Market. As always, all opinions and photos are my own. Eat up, fellow local avocado lovers! These dishes are divine!