Teacher Appreciation Week is coming up! To help show your appreciation for your favorite educators, here are some teacher appreciation gift ideas. Plus several free Thank You Teacher Printables!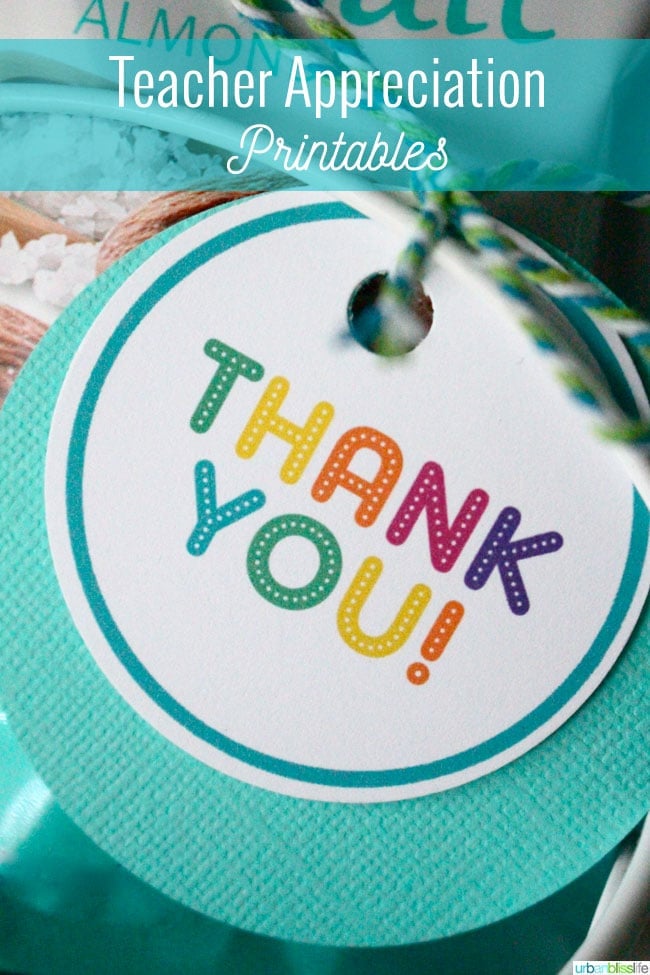 I am in AWE of our teachers. They are hard working, caring, creative individuals who are committed to giving our kids the best elementary school experience possible. They give so much of themselves, that I feel like one week of celebrating them is the very least we can do.
This year, I'm delighted to share a quick Teacher Appreciation gift idea, along with a free printable.
Teacher Gift Idea: Treat Tins
Each day during Teacher Appreciation Week, we have a different theme to help celebrate our teachers. Today, for instance, is Treat Tuesday. Parents could bring in any sort of favorite snacks, drinks, gift cards to the teacher's favorite shop, items related to their teacher's favorite hobby, and so on.
I put together these super quick, cute, and delicious Teacher Treat Tins full of Blue Diamond Almonds to bring to each of my kids' teachers for Treat Tuesday.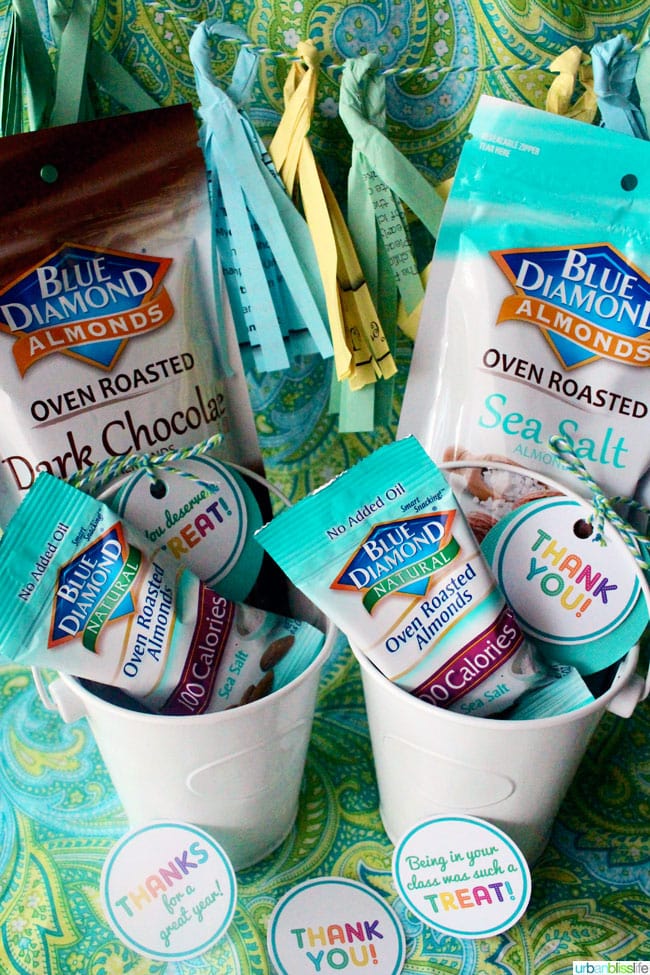 You don't have to spend a lot of money or take several hours out of your day to acknowledge and thank your kids' teachers in some way. I've been told by several teachers that sometimes their favorite teacher treats are simple, adorable cards made by their students. But let's face it: a teacher's day is long and challenging, and they need tasty, healthy snacks full of protein to help keep them going.
Thank you teacher printables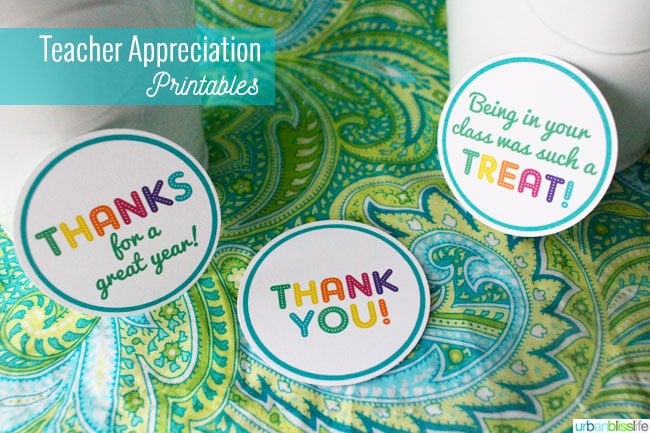 I topped off each Teacher Treat Tin with a little round thank you tag. Then I had each child write a personal note on a blank tag to include with it.
There are four designs, and a couple of them can be used for End-of-the-Year Teacher Gifts as well.
You can download the free Thank You Teacher Printables now!
And, I kept the wording generic, so truly: ANYONE can use the bulk of these thank you gift tag printables. They can top off gifts for your friend, for Mother's Day coming up, for Father's Day, and so on.
Each printable comes with 12 circle tags, approximately 1.5" round in diameter each. There are three of each of the four different designs included on the digital PDF sheet you will get with the free printable.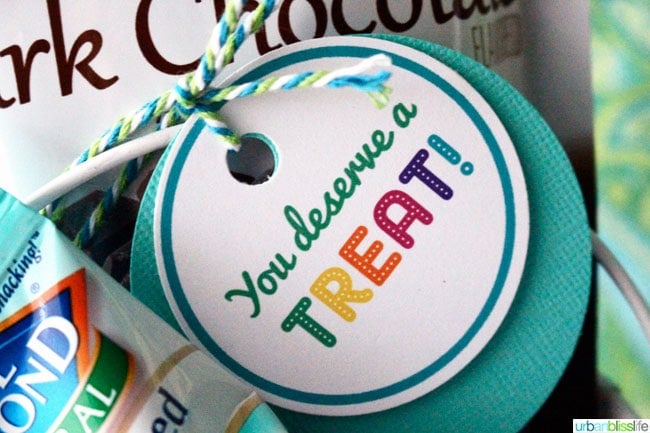 Download once, and print as many as you need!
More food gift ideas for teachers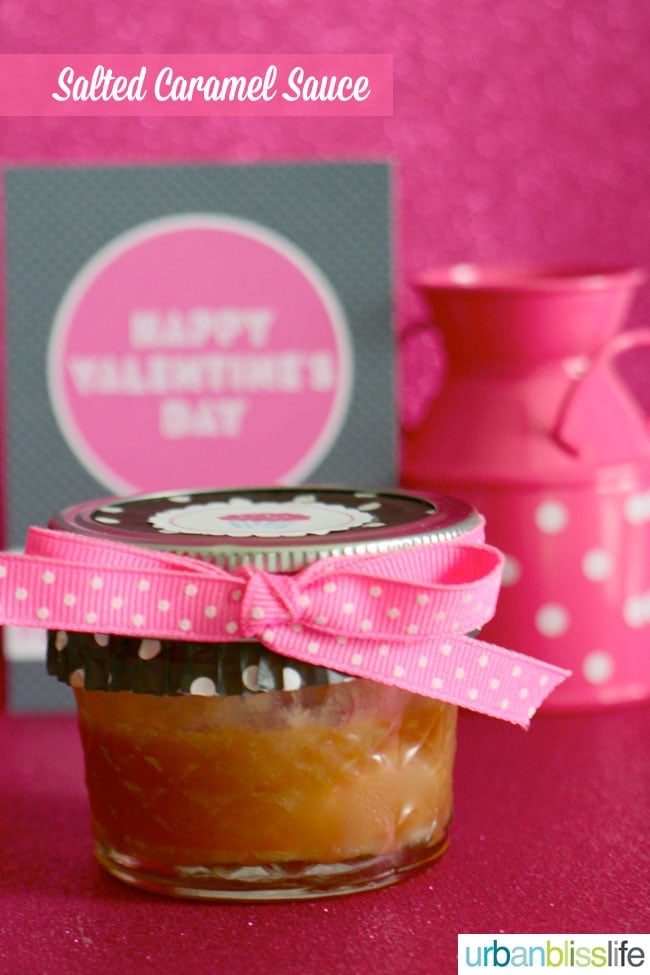 Teachers will love these homemade treats!
Flower Gift Tag Printable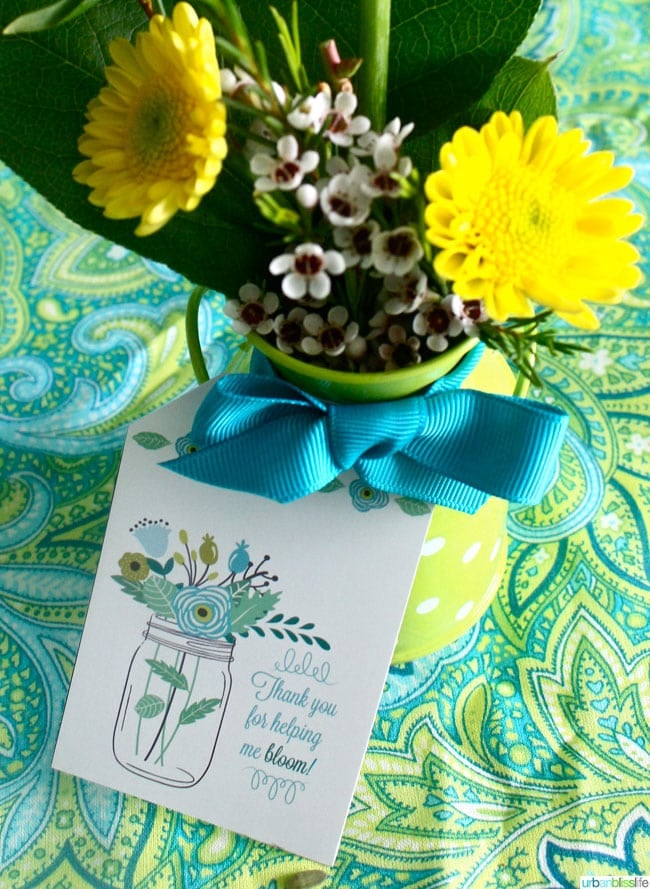 These floral gift tag printables are perfect for attaching to a small bouquet of flowers for your child's teachers!
Teacher Flashcard Printables
These Teacher Flashcards have been my most popular printable for over a decade. They are so FUN and colorful, and will make any teacher's day! There's a spot for your child or you to write a note on the last flashcard.
Thanks a Mint printable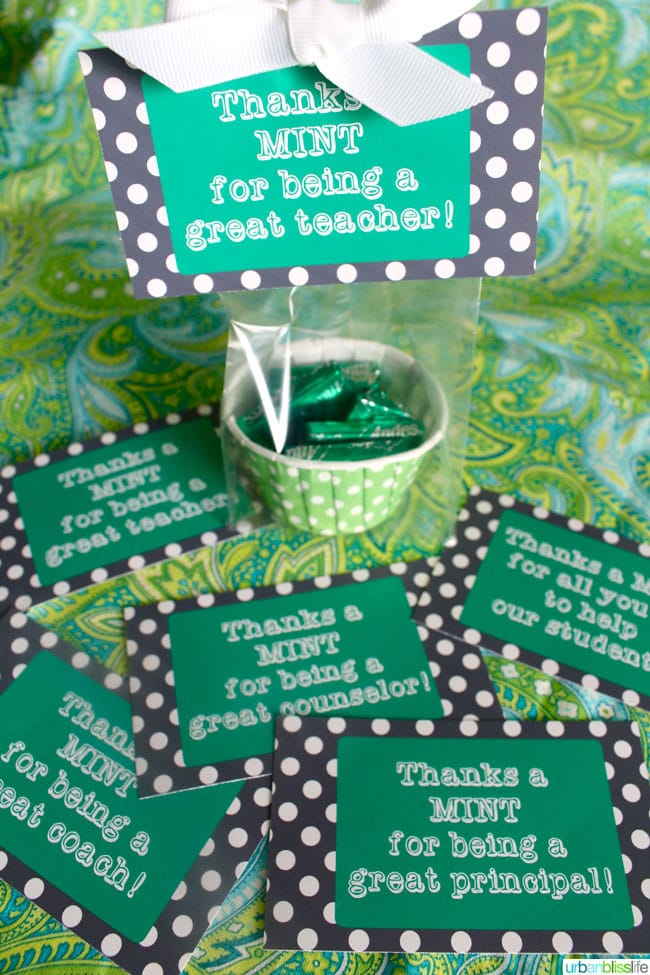 Divide some Andes Mints, Peppermint Patties, or other mint-flavored treats into treat cups. Then place in a clear cellophane bag and attach a Thanks a Mint Teacher Gift Tag Printable!
Smart Cookie Printable
If you're making some homemade cookies (we have a LOT of delicious cookie recipes on the blog!), make the treats extra special with these Smart Cookie Teacher Printables.

This is a super EASY last-minute teacher appreciation gift! Buy some king size candy bars at the grocery store. Then download and print out these Teacher Candy Bar Wrappers, wrap around the bars and secure with tape.
Thanks so much to ALL of the amazing teachers out there! We appreciate you!