These Teacher Appreciation Printables are adorable teacher flashcards to show how much you appreciate their hard work! Download these for FREE and print as many as you want!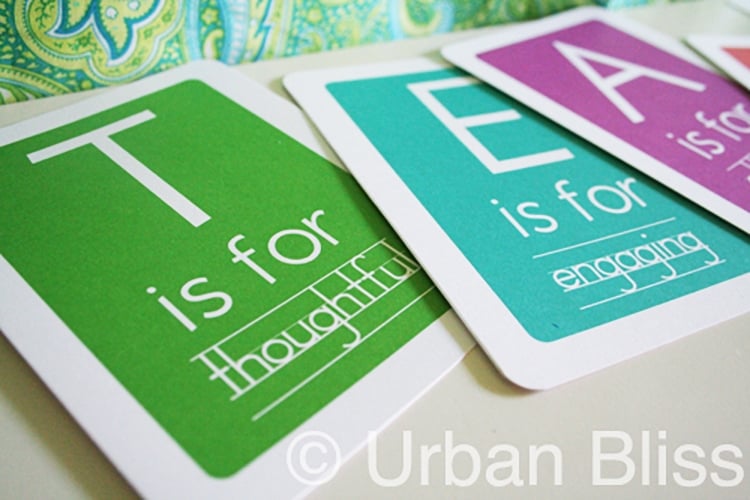 As much as I follow the strategize-like-crazy-then-be-prepared-to-go-with-the-flow philosophy for my businesses, when it comes to my actual life, I'm about 99% fly-by-the-seat-of-my-pants kinda gal. Usually it works in my favor (ex: "hey who's up for happy hour in 10 minutes?"). Sometimes, it causes a bit of a scramble.
Take Teacher Appreciation Week. Oh, it's THIS week! As in, it started yesterday.
Riiiiight.
Oops. I got nada.
What I do have in abundance is high quality paper and a printer. So this afternoon, before dinner, I made these teacher appreciation printable flash cards while my kids drew pictures for their teachers.
The kids helped choose the adjectives to describe teachers. I admittedly helped steer them in the direction of words like "creative" over my daughter's choice word for the letter "c": "carrot." I think her brain is still in Easter mode... :)
Teacher Appreciation Week Printable Flash Cards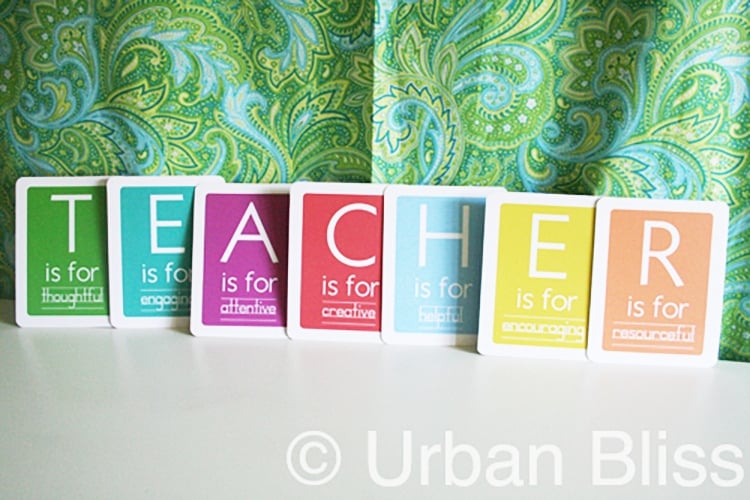 I made printable PDFs of the flash cards that you can print out at home.
I've also included one teacher note that you can write in your child's teacher's name and there's also space for your child to sign. The note is shown here with a picture my son drew for his teacher (their names are blurred out):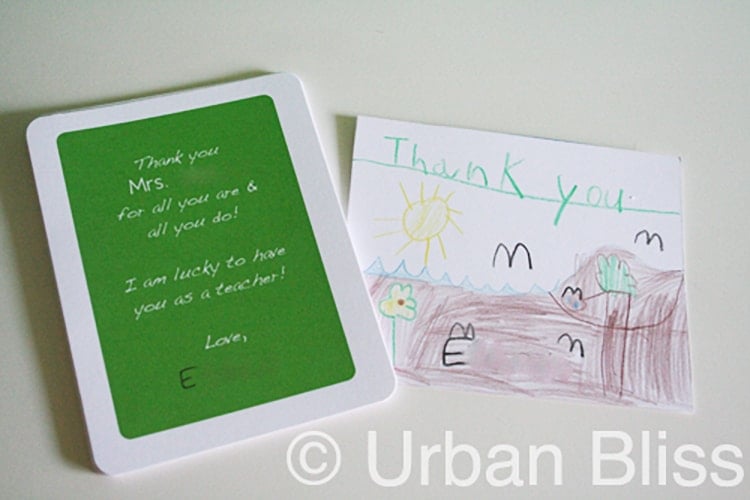 We're giving these out tomorrow with a jar of my super chocolatey moist brownies. The recipe for the brownies will be posted on Friday!
See what you can do in half an hour? You don't even need half an hour though: in just minutes, you can download the flash cards that I designed. Print them onto nice thick cardstock, cut them out leaving a slight white border around the edges of each card to give them that classic flash card look, use a rounded corner hole punch for each as I did if you'd like, and then stack them in order with a bow and give to your child's teacher.
We all know our teachers deserve so much. I always wish I could do so much more to honor them and thank them for helping us raise our children with solid education and great care. Thank you teachers everywhere. You all make such a difference every day.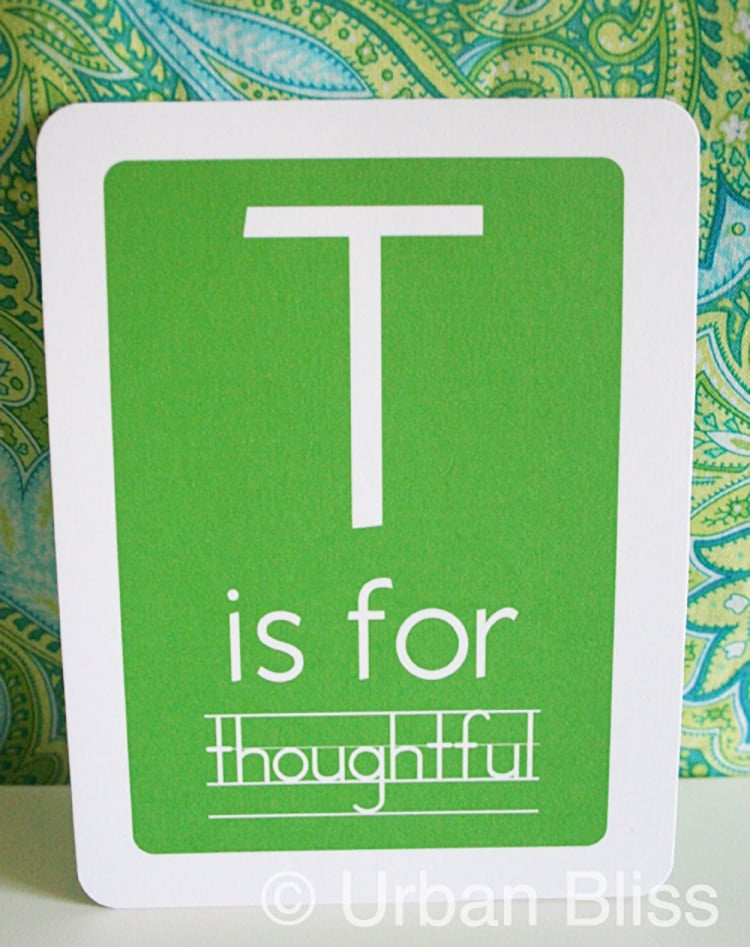 This teacher appreciation printable is for personal use only. Any commercial use, altering of the design, or sharing of the file is strictly prohibited.
More Free Teacher Appreciation Week Printables
Free Teacher Appreciation Printable Flash Cards
To get these free printables for Teacher Appreciation Week, simply click here for the Printable Flash Cards.
Download the PDF file to your computer.
Open the file in Adobe Acrobat.
Print as many as you need.
Use scissors to cut around the edges to create the flashcards.
PIN IT:
More Printables