This chocolate hazelnut spread is easy to make and tastes even better than the store version!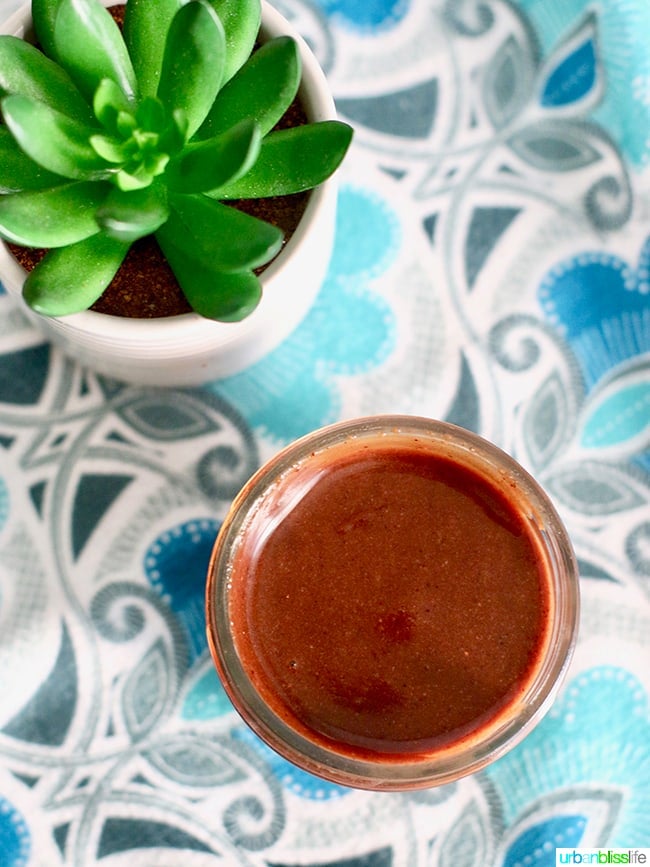 Most people who know me know that I have never been a fan of store-bought Nutella. No matter how hard I tried to like it, it tasted... off. It contains a weird grainy (read: highly processed) texture that never tasted right to me.
However, I LOVE the chocolate and hazelnut flavor combination.
Chocolate Hazelnut Pie? ALL OVER IT!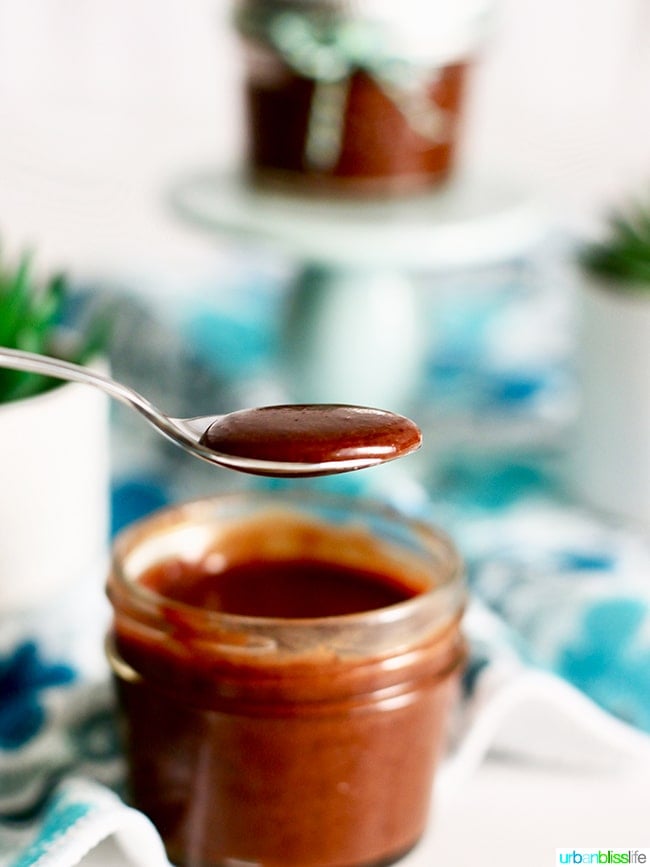 So, I make my own Nutella at home. And it actually isn't that hard to do!
The best part about a homemade chocolate hazelnut spread? You know exactly what's going into it - mainly hazelnuts and chocolate. And, you can adjust the taste to your preferred level of sweetness.
Hazelnuts + Chocolate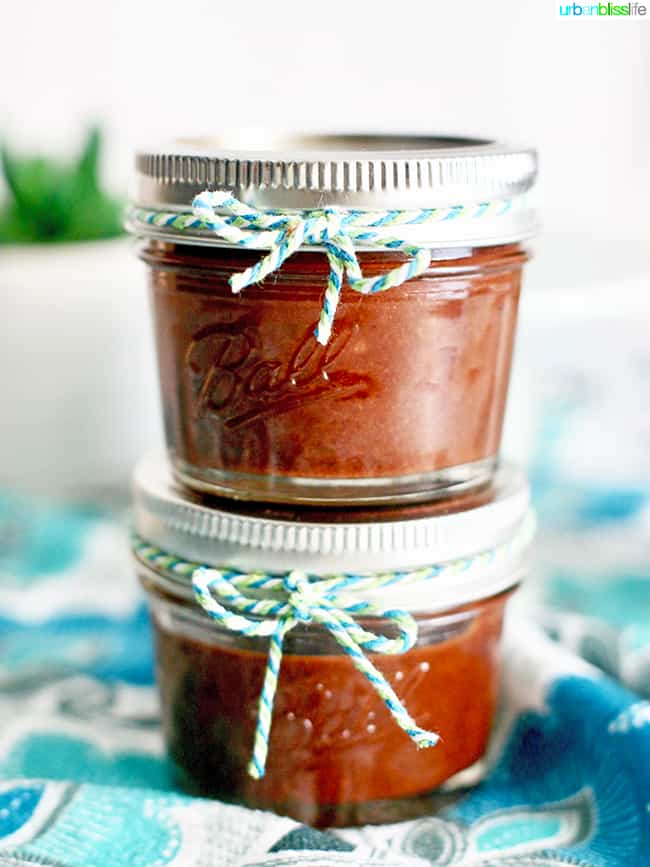 It all starts, of course, with hazelnuts.
We are lucky enough to live near an abundance of hazelnut farms. If you ever visit Oregon, you'll notice hazelnuts as one of the many popular homegrown ingredients in local restaurants, used in so many different ways for breakfast, lunch, dinner, and dessert.
You can also usually find a bag of hazelnuts in your local grocery store. If not, you can purchase hazelnuts online (that's my affiliate link to really delicious Oregon hazelnuts!).
How to Roast Hazelnuts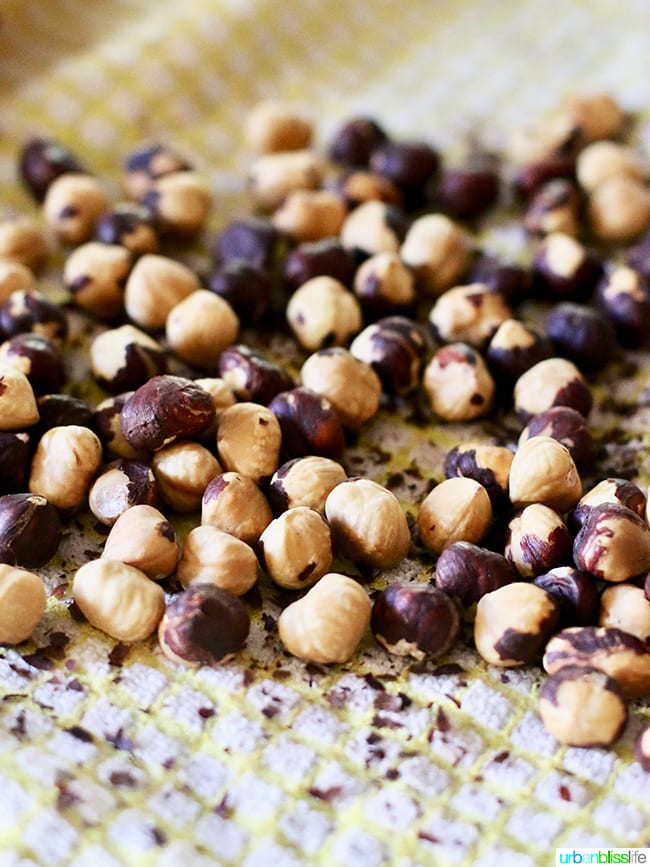 Roasting hazelnuts is easy; de-skinning them can be tricky, and is the only potentially challenging part of this recipe.
Sometimes the skins come off easily by gently rolling and rubbing the hazelnuts in a clean, dry, thick dish cloth - and you can go right on to processing the ingredients together.
Other times, the hazelnuts seem to cling to their skins and you have to work a little harder to rub the skins off.
Once you get past de-skinning, however, it's smooth sailing.
Simply process the hazelnuts with the remaining ingredients and voila! Homemade chocolate hazelnut spread!
Ideas for Homemade Chocolate Hazelnut Spread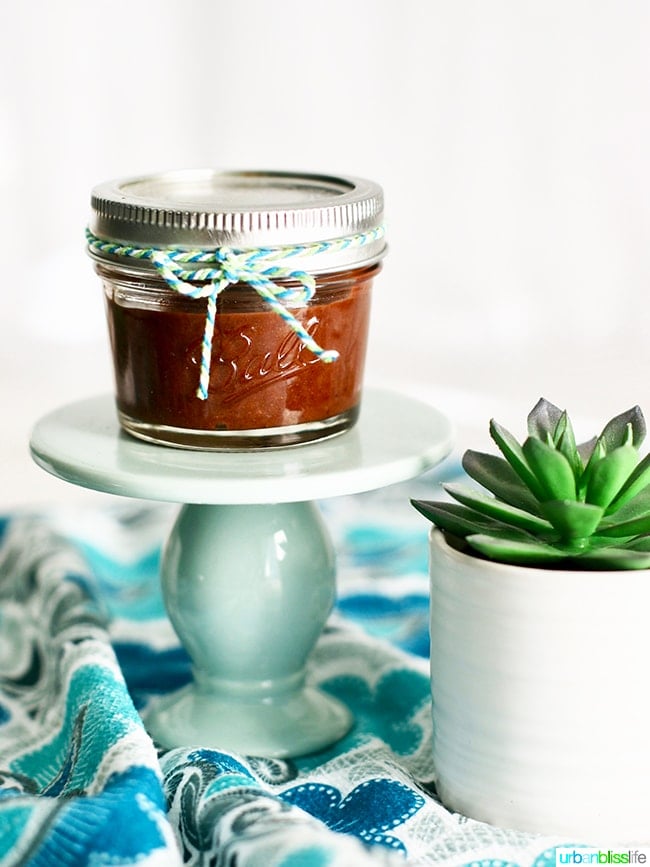 This homemade Nutella is an AMAZING chocolate hazelnut spread with so many uses.
Place in mason jars and give as holiday gifts.
Spread onto waffles, pancakes, and french toast for a fun, sweet breakfast.
Make s'mores by spreading onto graham crackers and top with marshmallows.
Drizzle onto ice cream by the spoonful.
S'mores Skillet Cookie with Chocolate Hazelnut Spread Drizzle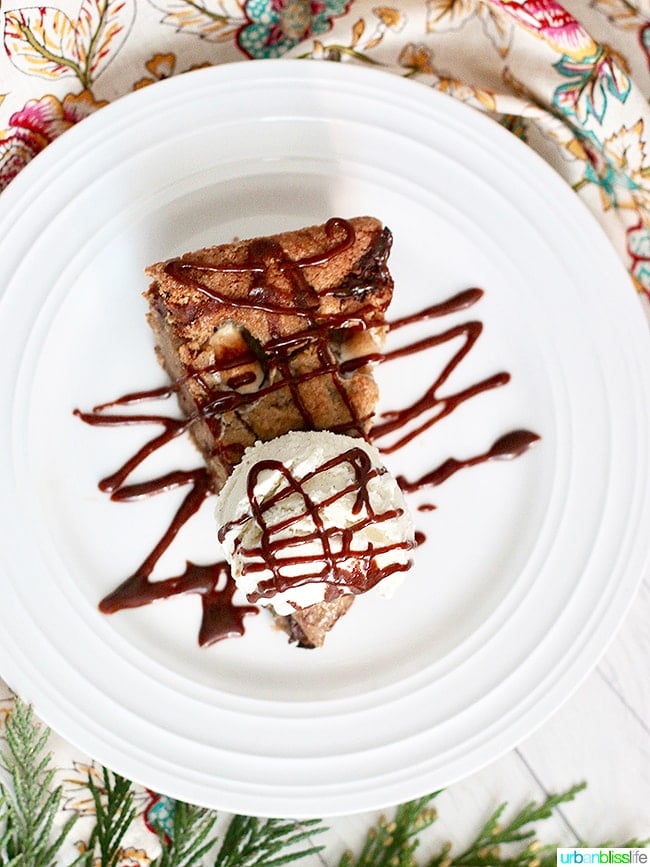 Most recently, I drizzled it over a crazy tasty S'mores Skillet Cookie. I created the skillet cookie for a blogger brunch event with Finex Cookware. See some photos in my Instagram highlights!
The homemade Nutella drizzle took this already delicious dessert to the next level!
More Delicious Dessert Recipes
Homemade Chocolate Hazelnut Spread Recipe
Ingredients
1 ½

cup

hazelnuts

½

cup

coconut sugar

2

tablespoons

cocoa powder

1

tablespoon

coconut oil

melted

¼

cup

water

1 ½

tablespoons

maple syrup
Instructions
Preheat oven to 300 degrees F.

Spread hazelnuts onto an ungreased, rimmed baking sheet.

Bake at 300 degrees in the middle rack for 20 minutes.

Remove from the oven and allow to cool at room temperature for 2-3 minutes.

Place hazelnuts onto a clean thick dish towel, then rub hazelnuts against the towel to remove the skins. I'm not going to lie: this is my least favorite part, and it can take a while. However, don't be too picky: hazelnuts can have a bit of skin on them and it's going to be fine!

Place de-skinned hazelnuts into a food processor and process until smooth. This takes about 3-4 minutes.

Once the hazelnuts are a smooth texture, add the coconut sugar, cocoa powder, melted coconut oil, and water. Process until the cocoa powder combines fully and the mixture is now a beautiful chocolate color.

To add sweetness, start by adding a half tablespoon of maple syrup, pulse, then stop the food processor and taste the spread. If you prefer the spread to be sweeter, repeat with another half tablespoon of maple syrup and pulse, until the chocolate hazelnut spread reaches the level of sweetness you prefer. For us, we found one and a half tablespoons to be perfect.
PIN IT: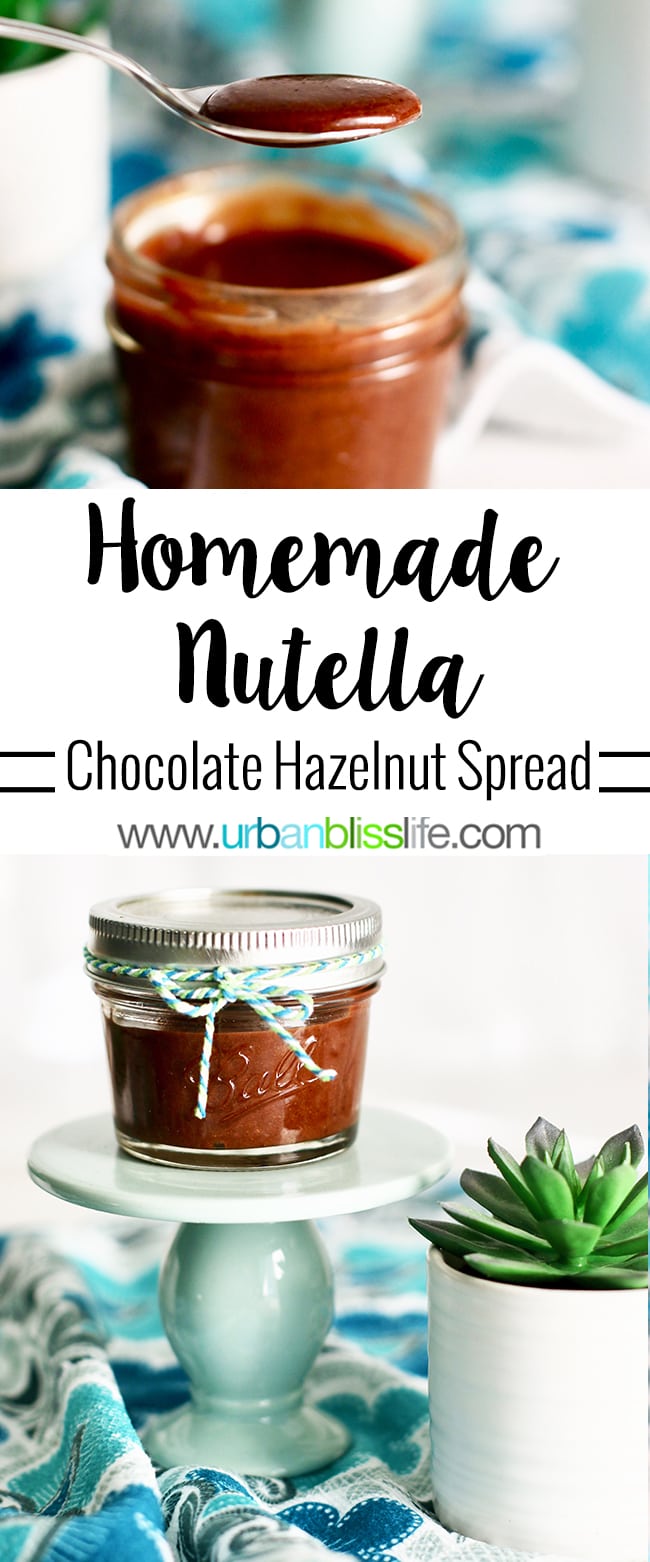 This post was originally published on December 20, 2017. It was updated February 5, 2020 with new content .