Need a mid-day pick-me-up to beat the afternoon slump? Looking for a healthy and delicious yet satisfying dinner? Try this Shrimp Quinoa Bowl with Mixed Veggies!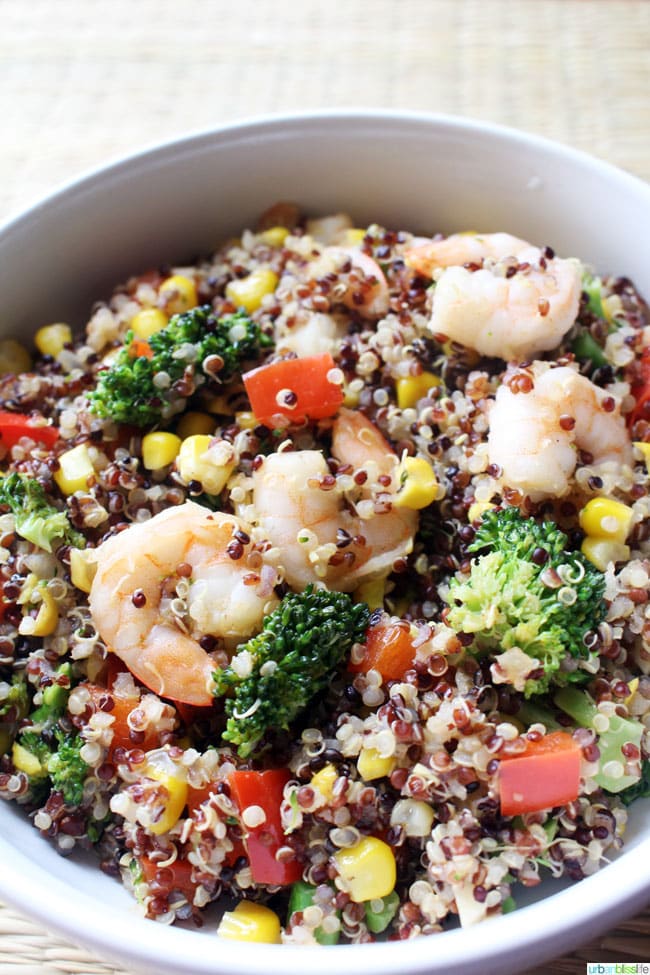 As a food blogger, I tend to have a fairly open palette. I'll try almost anything and have come to enjoy most foods. Cooking for my family and cooking for myself/this blog, however, are sometimes separate things.
For instance, one of my favorite foods in the whole world is shrimp. I love how it's a light, lean, delicious way to get my protein in, and how versatile it is. Shrimp has a way of soaking up spices and flavors that just makes me go crazy. I LOVE shrimp! However, I am the only person in my family who eats shrimp. Same goes for quinoa. Oh, my husband will eat it once in a while, but for the most part, he stays away from both quinoa and shrimp.
So this dish today, dear friends, is mine all mine. And now, yours too!
Shrimp Quinoa Bowl with Mixed Veggies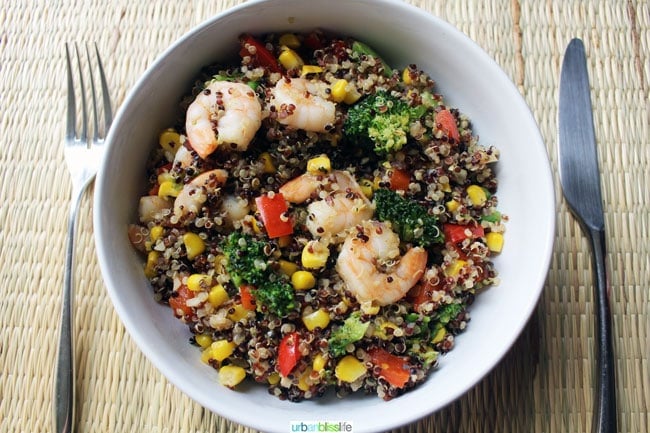 This shrimp quinoa bowl is one that comes together fairly quickly. This makes it an excellent choice for lunch or dinner.
It's hearty enough to be the main dish, but you could also make this as a side dish for a large dinner party.
What's in my Shrimp Quinoa Bowl?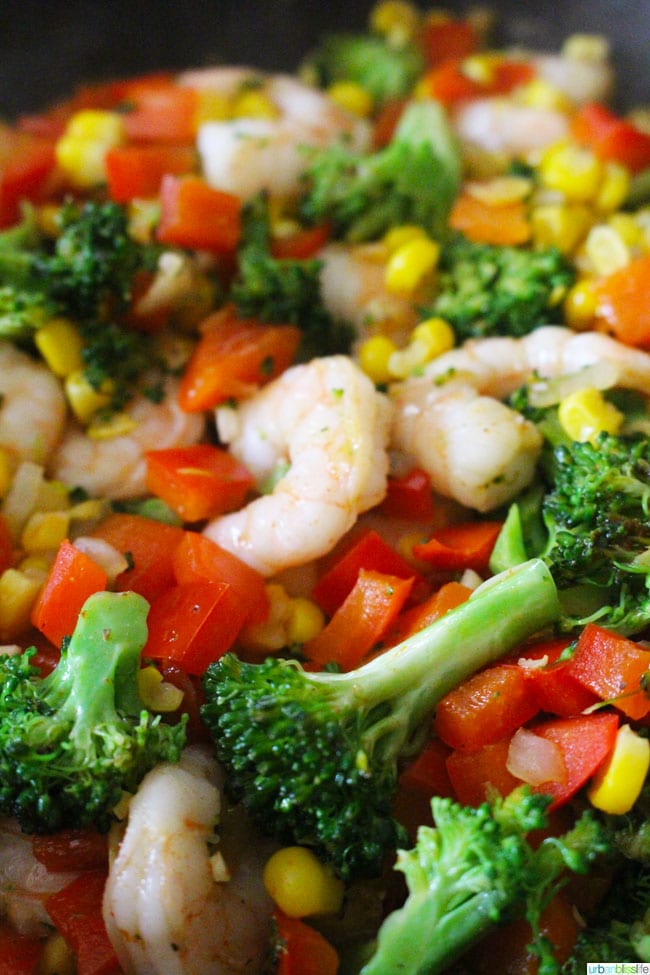 This is a versatile recipe that you can definitely customize with your favorite veggies.
For this recipe, I use a base of:
large shrimp
quinoa
mix of red and green peppers
corn
broccoli
onions
garlic
spices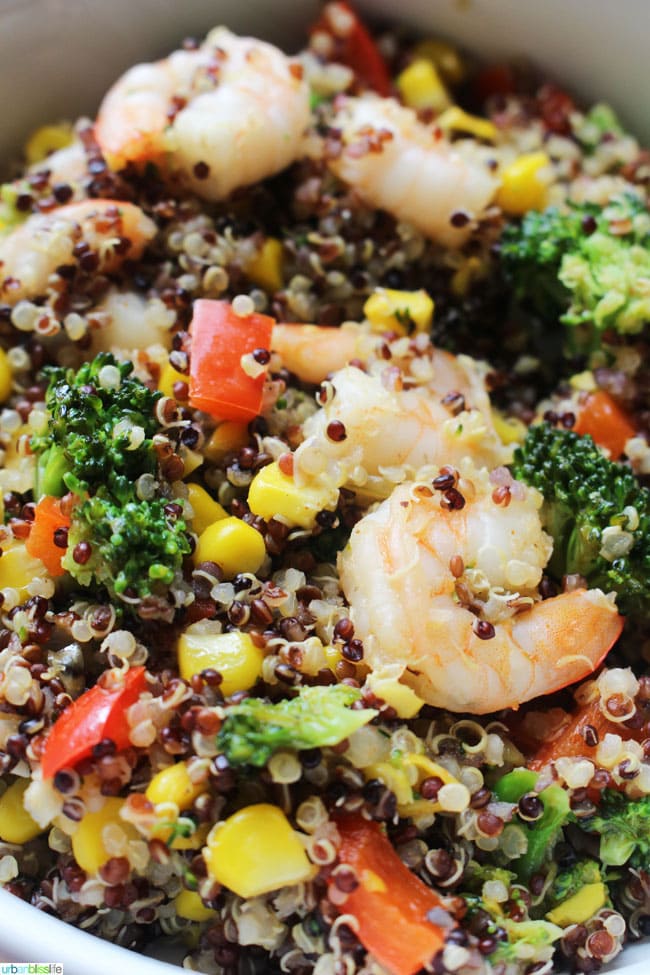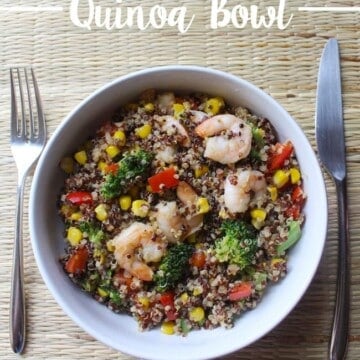 Ingredients
3

tablespoons

extra virgin olive oil

1

cup

quinoa

cooked

About 1 cup uncooked shrimp

About 1 cup broccoli

chopped

1

red pepper

diced

1

corn on the cob

cooked and cut

¼

cup

onion

finely chopped

2

garlic cloves

finely minced

¼

teaspoon

paprika

¼

teaspoon

ground cumin

¼

teaspoon

ground ginger

or freshly grated ginger

¼

cup

coconut milk

Salt & pepper to taste
Instructions
Cook corn on the cob and set aside.

Cook quinoa according to package directions.

Meanwhile, heat 3 tablespoons extra virgin olive oil in a large pan.

Add red peppers and broccoli and sauté until slightly softened, about 3 minutes.

Add corn, shrimp, garlic, and onions. Then add the paprika, cumin, and ginger. Sauté for 2-3 minutes, just until the shrimp turns color.

Slowly add coconut milk. Stir ingredients together for another minute.

Add cooked quinoa and stir all together.

Season with salt & pepper to taste.
PIN IT:
Are there ingredients that you love to cook with, but your partner/kids/roommates do not like?
More Healthy Recipes