These 30 Healthy Back-to-School Lunch Recipes will help make packing school lunches a breeze!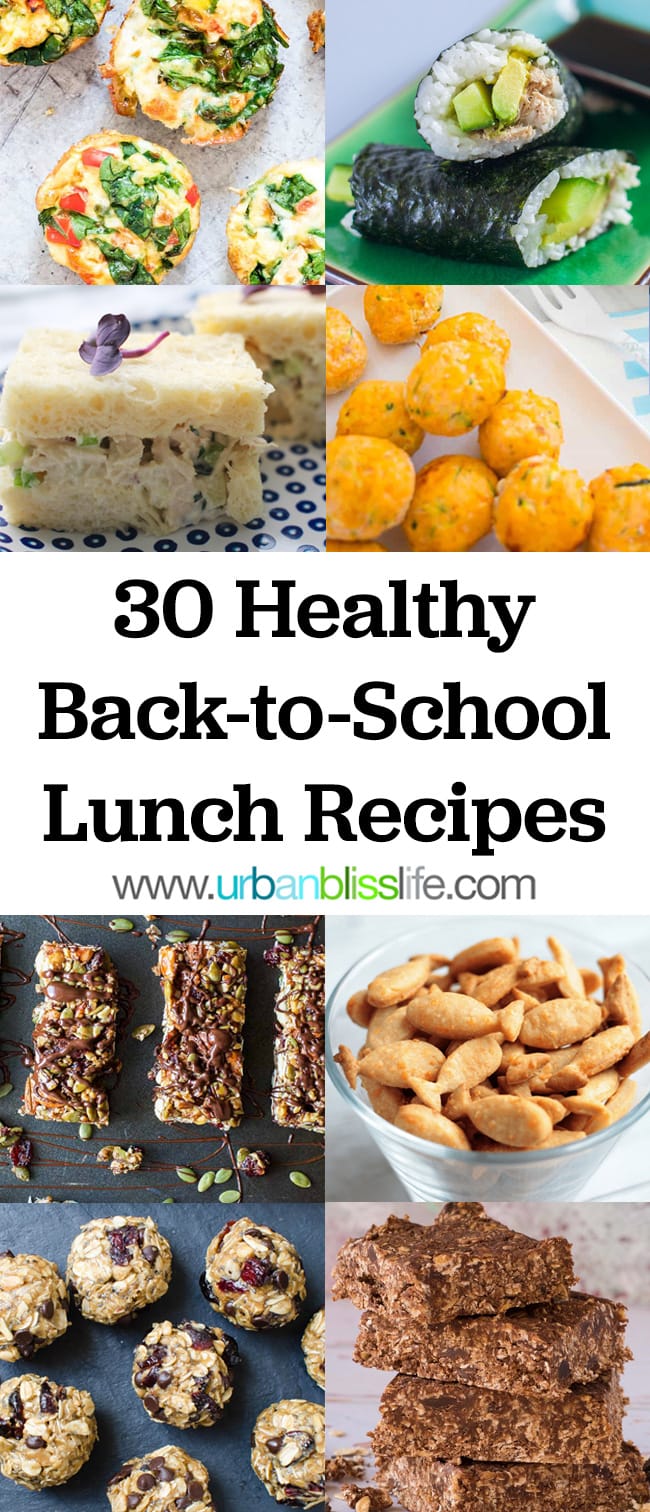 Does the thought of packing back-to-school lunches send you into panic mode? Our kids go back to school next week, and even though they now pack their own lunches (as they have for several years now!), I still want to make sure they've got a good variety of healthy options for their main bites and snacks.
This post on fun ideas for easy back-to-school lunches is a good place to start. And then here are some recipes to keep on hand for healthy back-to-school lunches!
30 Healthy Back-to-School Lunch Recipes
Breakfast may be the most important meal of the day, but I believe a hearty, healthy lunch helps everyone have a great day! I know that what I eat mid-day can often make or break the rest of the day; lunch can either boost my brain power and keep my energy up for the rest of the afternoon, or it can zap my mental, emotional, and physical energy and wipe me out. Lunch choices are super important!
I've compiled a list of 30 healthy lunch recipes from some of my fellow food blogger friends. You might notice a few faves that I am sharing from my recipe archives on Urban Bliss Life as well. There are 15 main bites recipes, and 15 snack recipes.
Enjoy!
Main Bites
Whether you are looking for sandwiches, salads, soups, or other main bites, lunch recipes need to be easy, fast, and portable. Here's a list of links to some meat recipes and some vegetarian and vegan recipes that will surely find a happy home in your family's lunchboxes!
Main Lunch Bites: Meat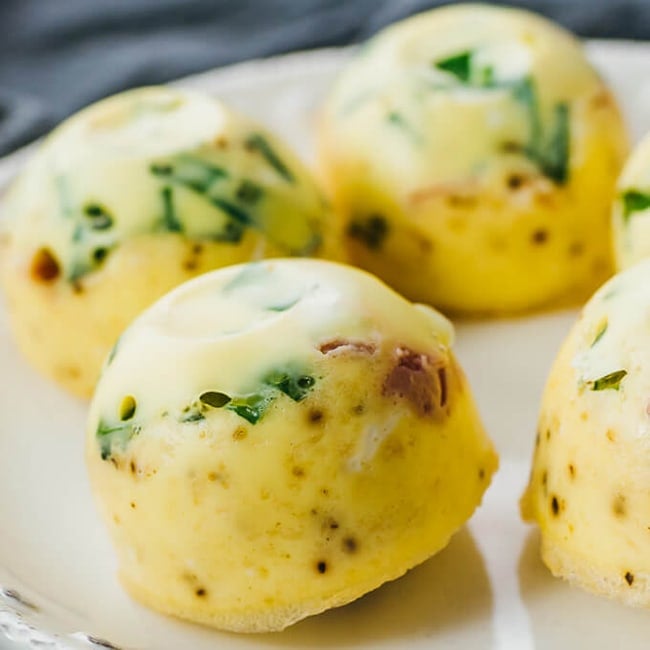 Instant Pot Egg Bites with Spinach and Prosciutto by Savory Tooth
Chicken Veggie Wraps by Easy Baby Meals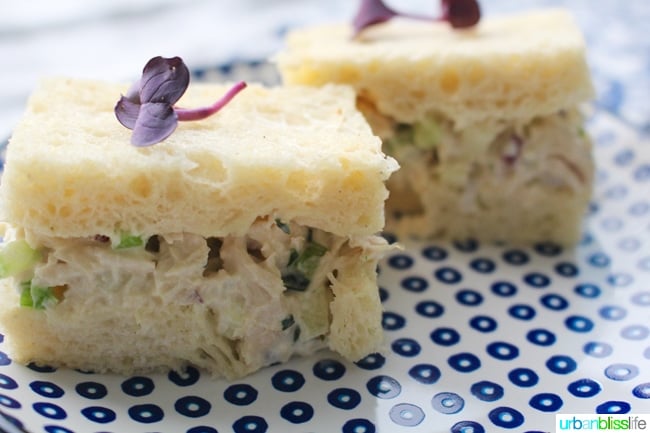 Classic Chicken Salad Sandwich by Urban Bliss Life
Cheese & Turkey Kabobs by Yummy Healthy Easy
Creamy Turkey Pinwheels by Yummy Healthy Easy
Chicken & Hummus Plate Lunch Meal Prep by Project Meal Plan
Main Lunch Bites: Seafood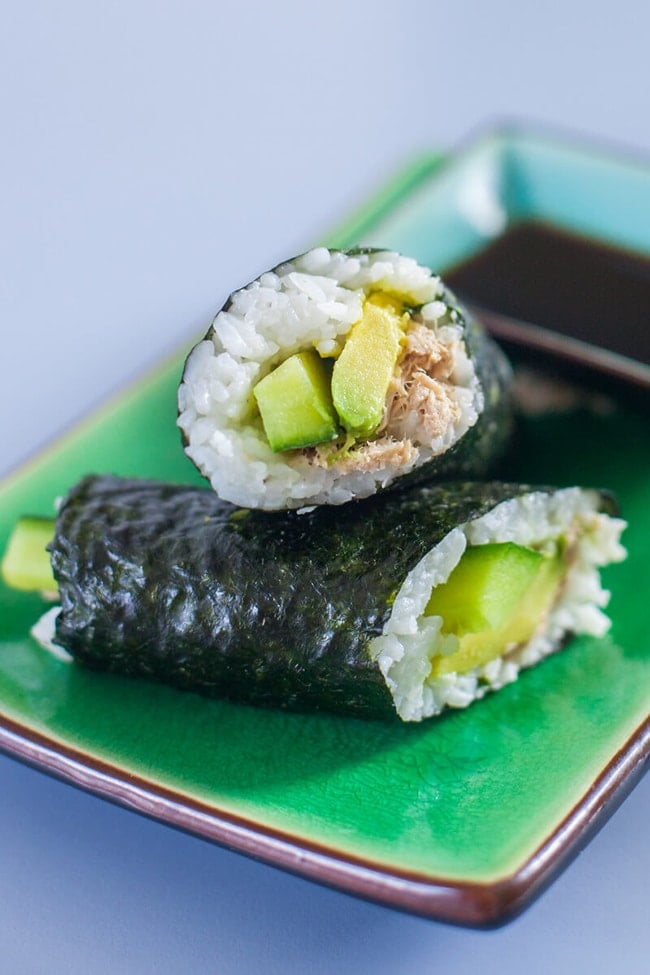 Canned Tuna Sushi for Kids by Eating Richly
Salmon and Veggie Balls by Kid Ingredients
Main Lunch Bites: Vegetarian/Vegan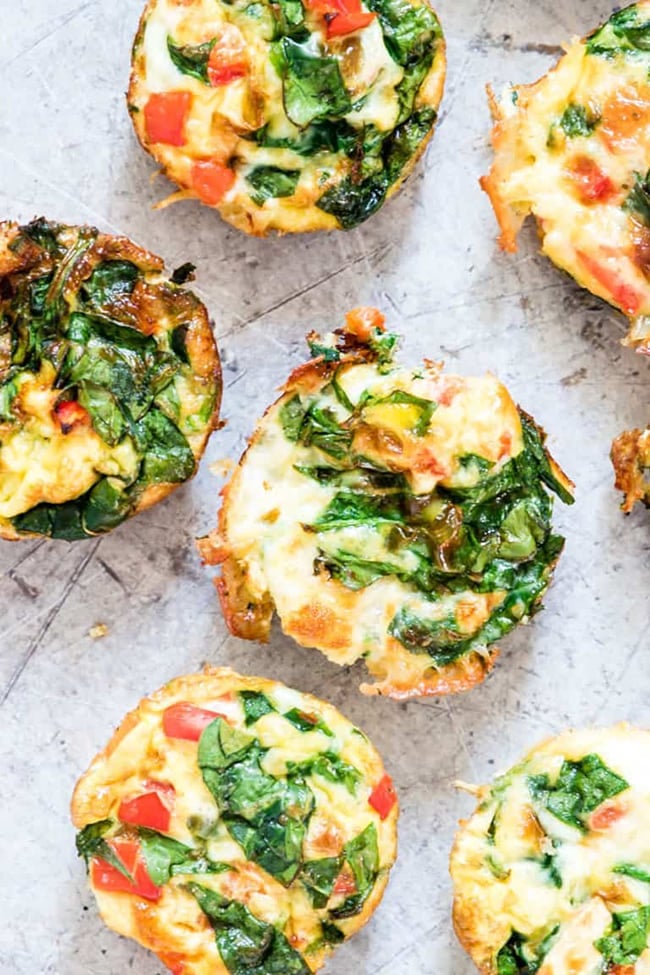 Veggie Egg Cups by Recipes from a Pantry
Cheese Pizza Bites by Kristine's Kitchen Blog
Vegetarian Quesadilla with Broccoli & Corn by The Belly Rules the Mind
Black Bean and Cheese Burrito by The Anthony Kitchen
Vegan Tuna Salad by Veggies Save the Day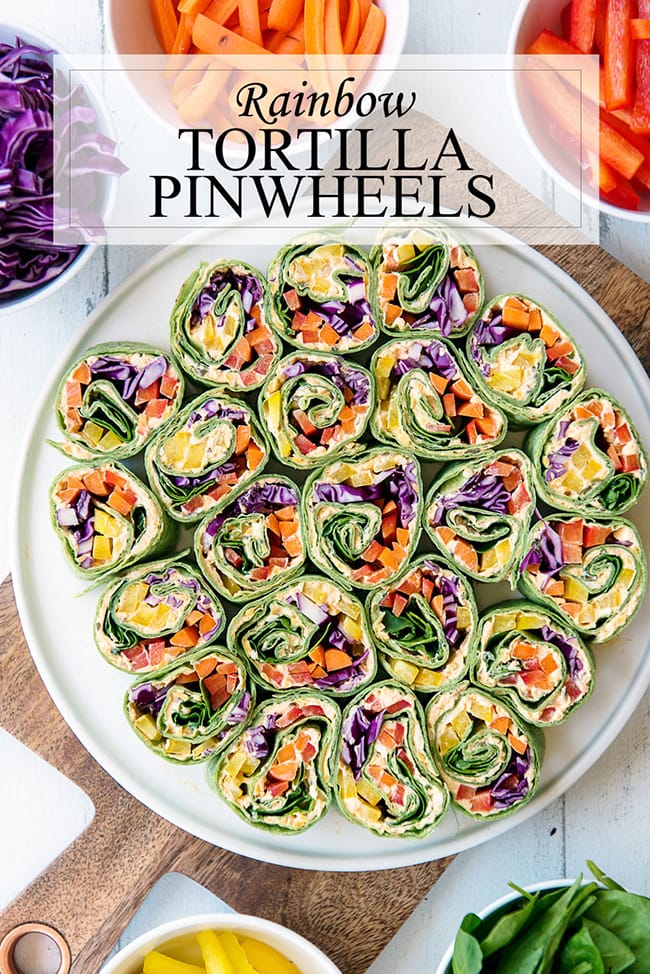 Rainbow Tortilla Pinwheels by Side of Sweet
Pita Pockets with Roasted Veggies and Hummus by Happy Kitchen.Rocks.
Healthy Snacks
After a healthy main dish, it's nice to have a little treat. These snack recipes are portable, kid-friendly snacks that are homemade and full of healthy ingredients, so you don't have to feel too bad about adding them to the lunchbox!
Snacks: Muffins & Crackers
Apple Cinnamon Muffins (with carrots & zucchini!) by Urban Bliss Life
Dairy-Free Lemon Blueberry Muffins by Urban Bliss Life
Homemade Goldfish Crackers by The Belly Rules the Mind
Snacks: Bars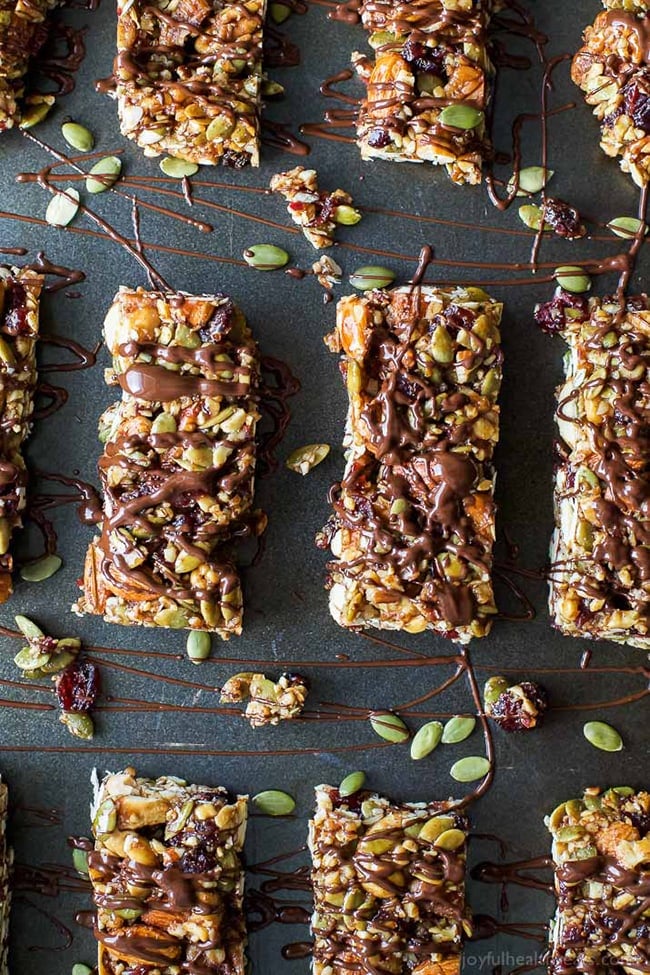 Cranberry Almond Homeade Granola Bars by Joyful Healthy Eats
Chocolate Quinoa Bars by Veggie Desserts
No Bake Chocolate Peanut Butter Oat Squares by Hungry Healthy Happy
Snacks: Energy Bites/Protein Bites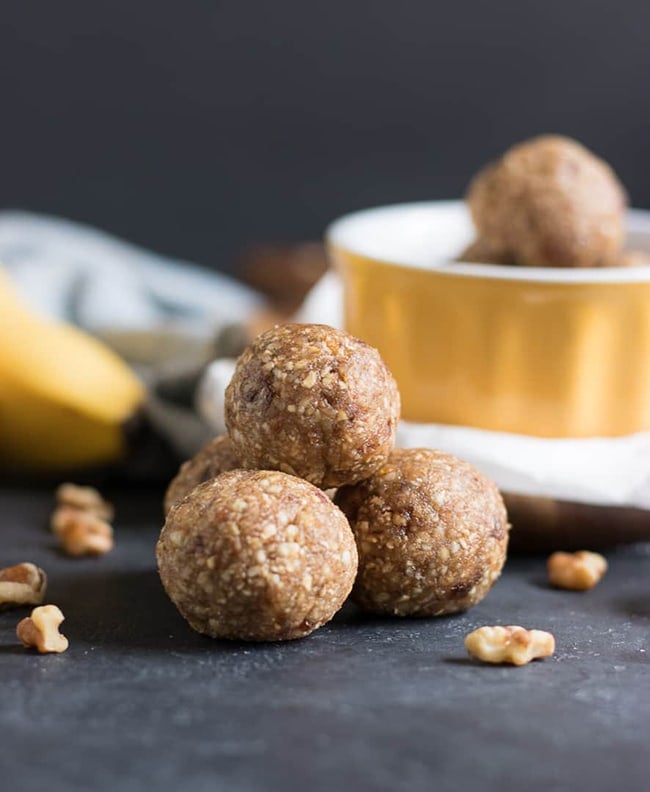 Healthy Banana Bread Bites by Lemons and Zest
Peanut Butter Oatmeal Coconut Energy Bites by Joy Life Food
Cranberry Chip Power Balls by Garlic and Zest
3-Ingredient Chocolate Bliss Balls by Salt and Lavender
Chocolate Peanut Energy Bites by Urban Bliss Life
Snacks: Chocolate and Fruit
Chocolate Peanut Butter RollUps by Natalie's Health
Healthy Applesauce and Spinach Brownies by Food Meanderings
Homemade Fruit Leather by My Kitchen Love
---
Many thanks to all of the food bloggers who contributed their recipes to this round-up of 30 Healthy Back-to-School Lunch Recipes!
Which of these recipes do you think will make it into YOUR lunchbox (or your kid's!) this year?
---
PIN IT: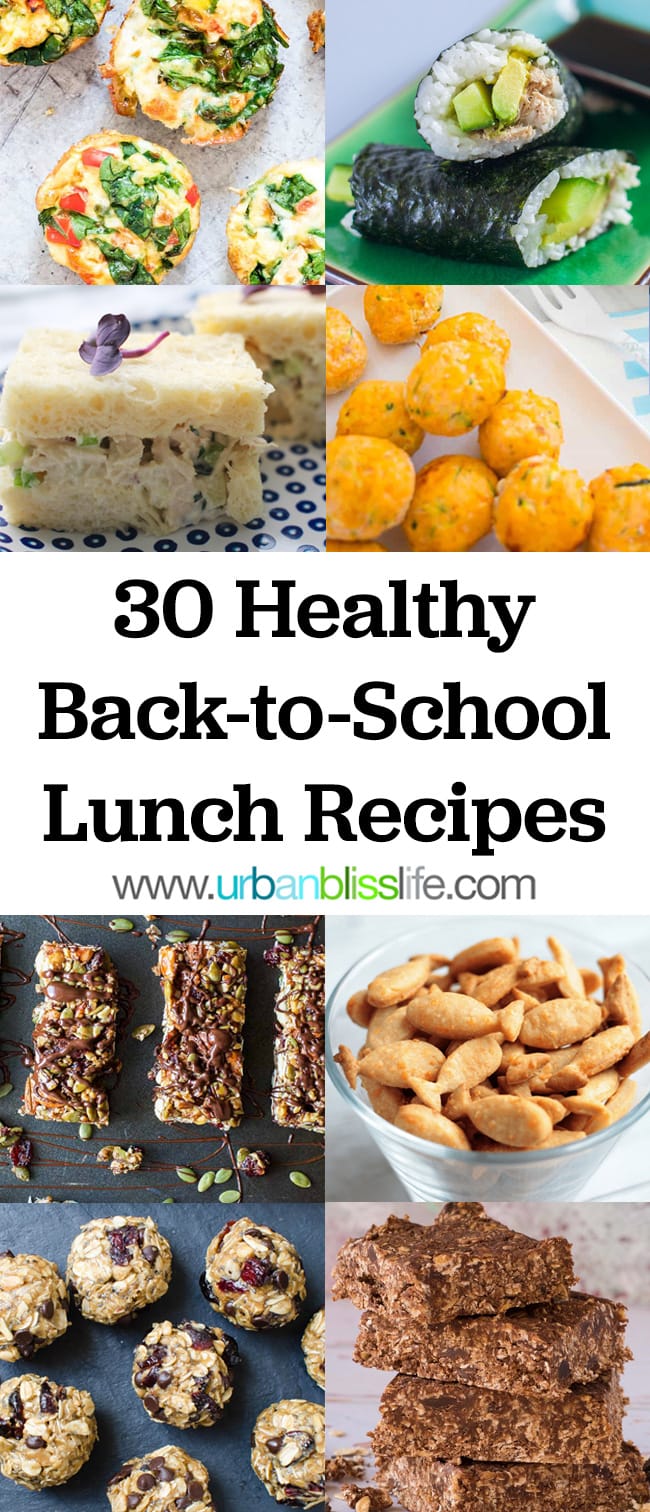 More Recipe Round-Up Bliss
20 Best Fall Soups to Keep You Warm
Best BBQ, Picnic, and Summer Grilling Recipes
Top Meal Planning Tips & Recipes to Get You Started
15 Instant Pot Recipes for Busy Weeknights