It's so easy to make your own homemade sweet BBQ sauce! Use this recipe on ribs, chicken, pork, and as a condiment for your burgers and fries!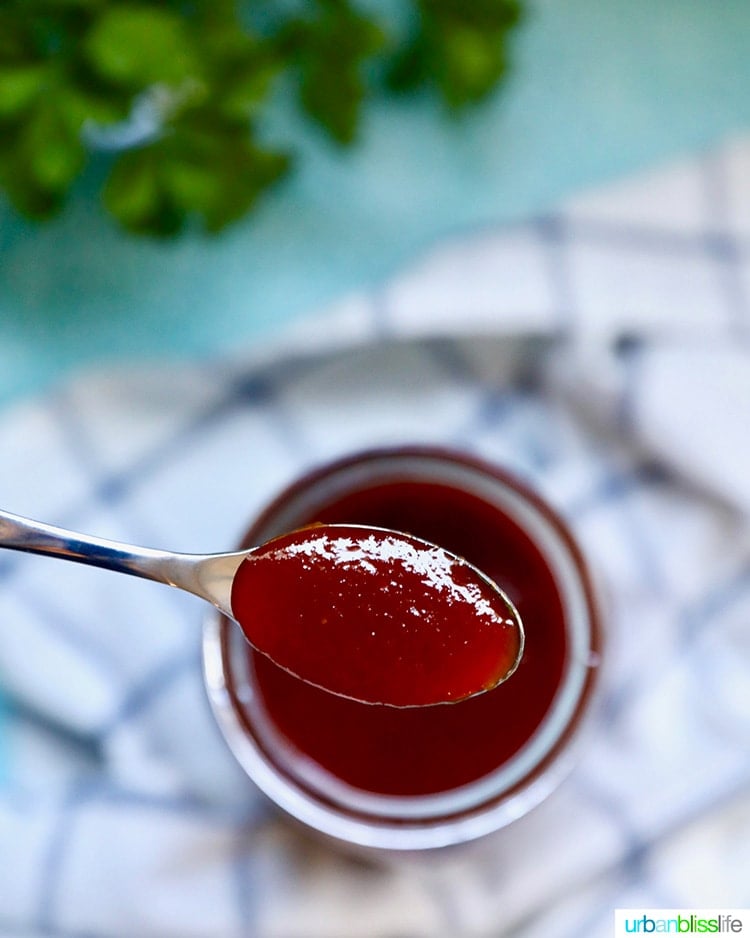 Have you ever made your own BBQ sauce?
Growing up, we always bought BBQ sauce. So I thought there must be some difficult or time-consuming process to make it.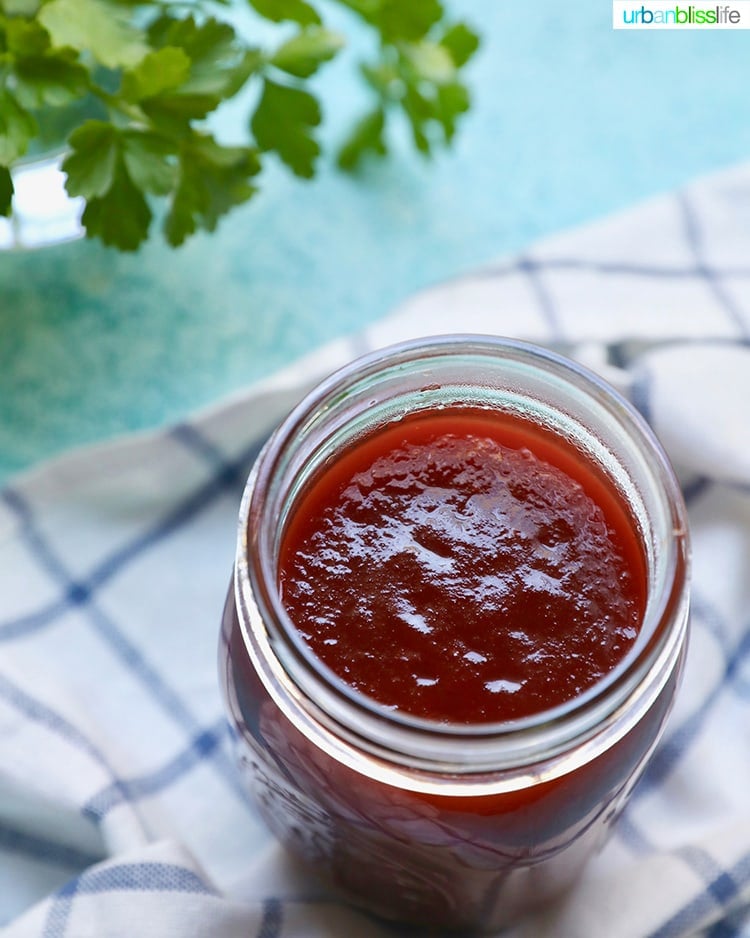 Nope! It's not difficult and it doesn't require any wacky or special ingredients.
Homemade barbecue sauce can be made with ingredients you most likely already have in your pantry. And the process to make your own BBQ sauce at home is so easy!
What kind of BBQ sauce do you want to make?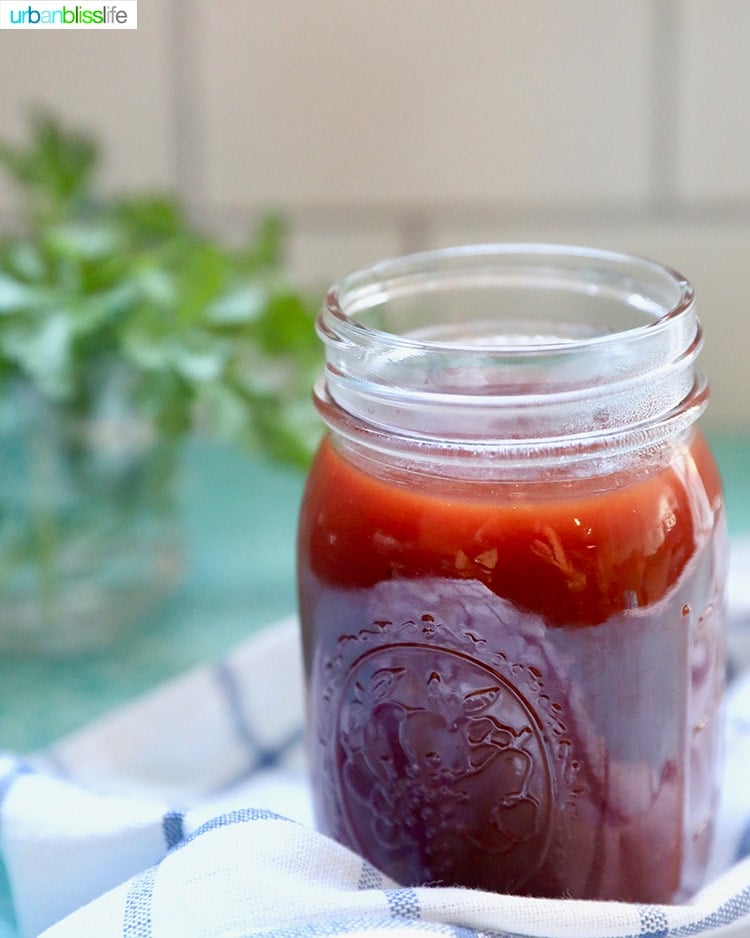 There are so many different types of BBQ sauce. My personal favorite recipe is this ketchup-based, sweet BBQ sauce recipe that I am sharing below.
However, other types of popular BBQ sauces include:
Kansas City-style BBQ sauce is a popular style that you find a lot on store shelves and in restaurants. It's sweet, tangy, thick, and includes ketchup and molasses.
Texas-style BBQ sauce is sometimes known as "mop sauce" or "basting sauce." It's typically thinner than Kansas City-style BBQ sauce.
Eastern North Carolina-style BBQ sauce is vinegar-based sauce that traditionally does not contain ketchup. It typically is made of white vinegar, cider vinegar, sugar, red pepper flakes, and Tabasco sauce.
There are also mustard-based vinegar sauces and white BBQ sauces. But my favorite is this simple, ketchup-based, sweet BBQ sauce.
What's in this sweet BBQ sauce recipe?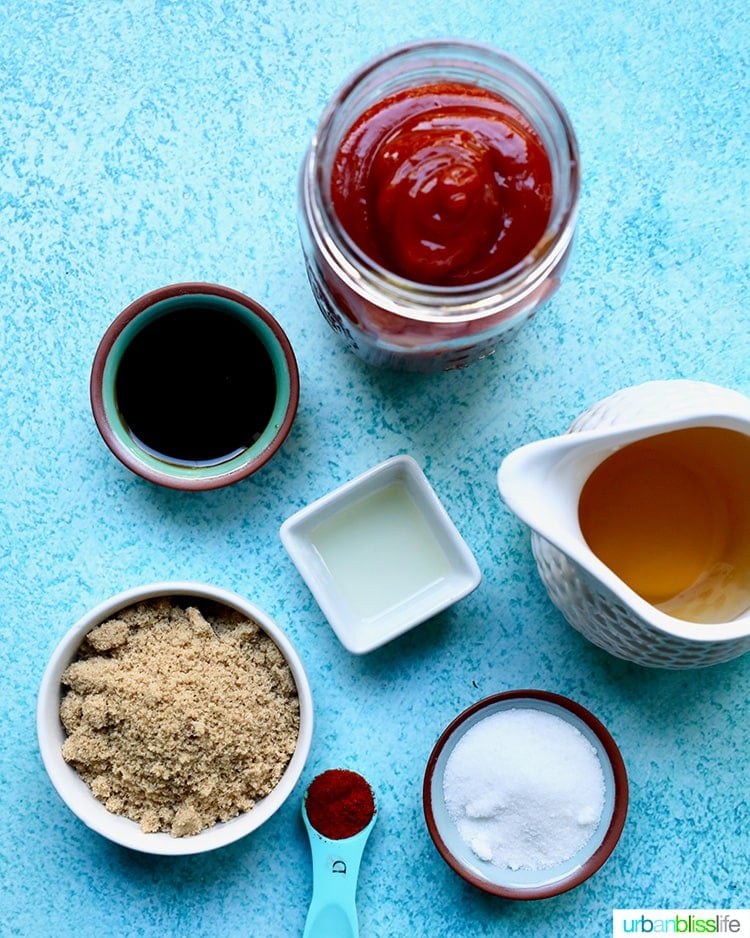 To make this sweet BBQ sauce, you'll need a few pantry staple ingredients:
ketchup
water
apple cider vinegar
light brown sugar
paprika
Worcestershire sauce
sugar
black pepper
lemon juice
How to make your own BBQ sauce
You just need one pot and 30 minute to make this delicious sauce! Simply mix all of the ingredients together in a medium saucepan, and bring to a boil. Then simmer for 30 minutes, stirring every once in a while.
One of my favorite things while cooking up dishes for an outdoor BBQ or picnic is making this sauce. I love watching it transform from a raw cold mix of ingredients into a smooth, silky, shiny, GORGEOUS sweet BBQ sauce.
It's a thing of beauty, my friends. And it tastes AMAZING!
Ways to use this homemade sweet BBQ sauce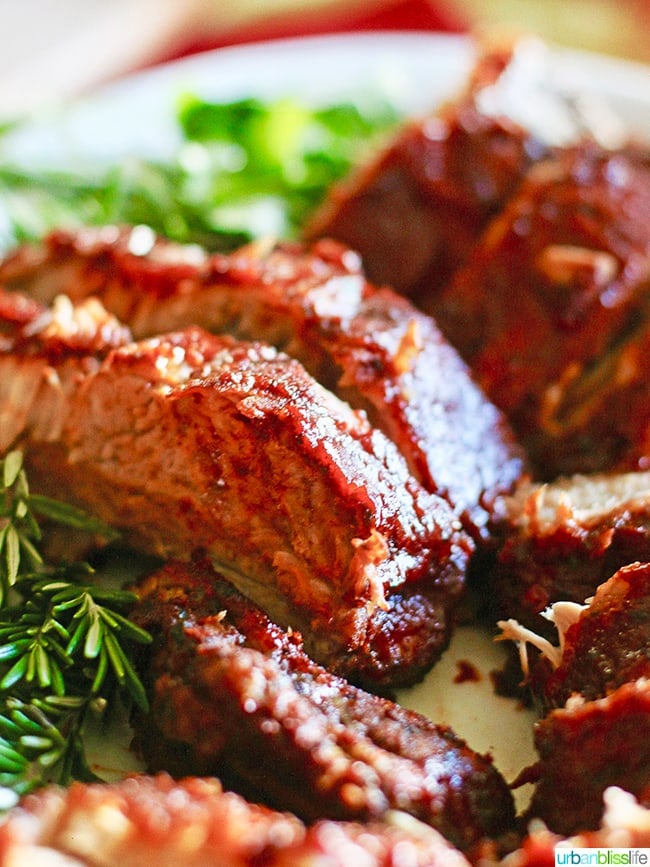 I love to generously slather this homemade BBQ sauce on my Instant Pot BBQ Ribs, which are initially covered in this homemade BBQ dry rub. So good!
You can also use this sauce:
How long does homemade bbq sauce last?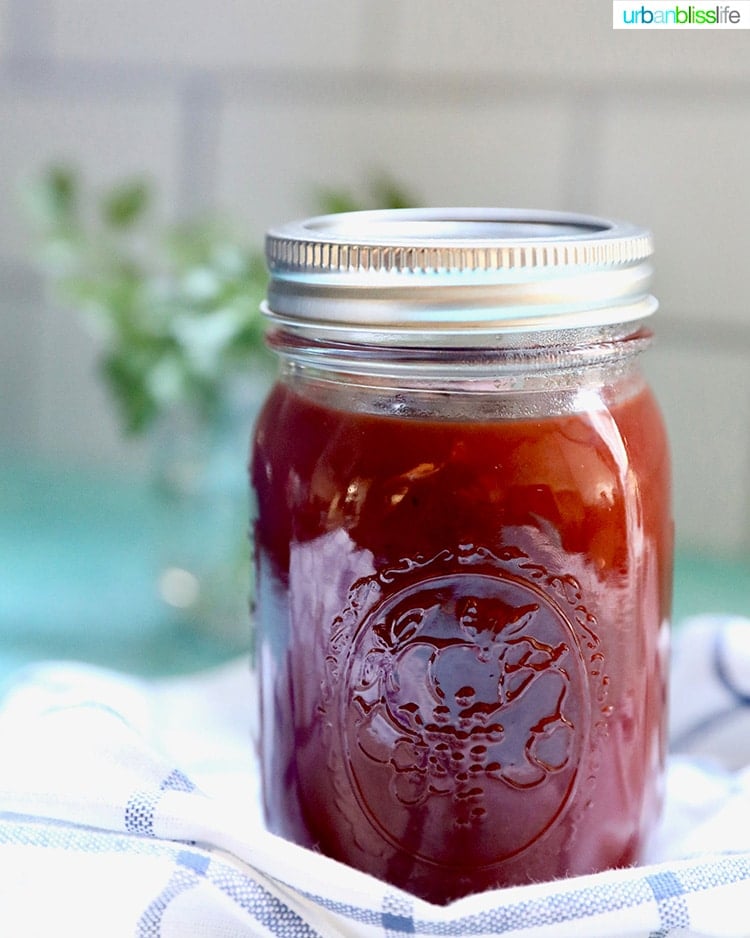 This homemade BBQ sauce should be kept in a sealed airtight container in the refrigerator for up to 1-2 weeks. Technically, it will likely be safe to eat for up to one month, but the taste will start changing after a couple of weeks.
More BBQ Recipes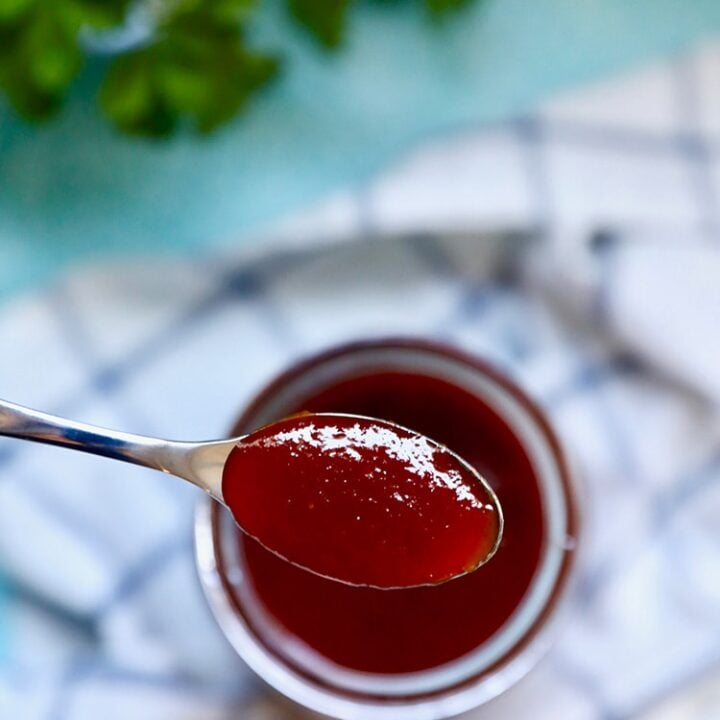 Instructions
In a medium saucepot over medium-high heat, combine all ingredients. Stir well, and bring mixture to a boil. Then reduce heat and simmer on low, uncovered, for 30 minutes.
Notes
This sauce makes enough to cover one standard half rack of BBQ babyback ribs, and about 8-10 ounces leftover. Store any remaining BBQ sauce in a mason jar or any other airtight container in the refrigerator for up to 7 days.
PIN IT: