Looking for a restaurant to host a larger group for a meal or special occasion? Here's our top list of Best Portland Restaurants for Groups.
NOTE: this list is constantly evolving and is updated about once per quarter.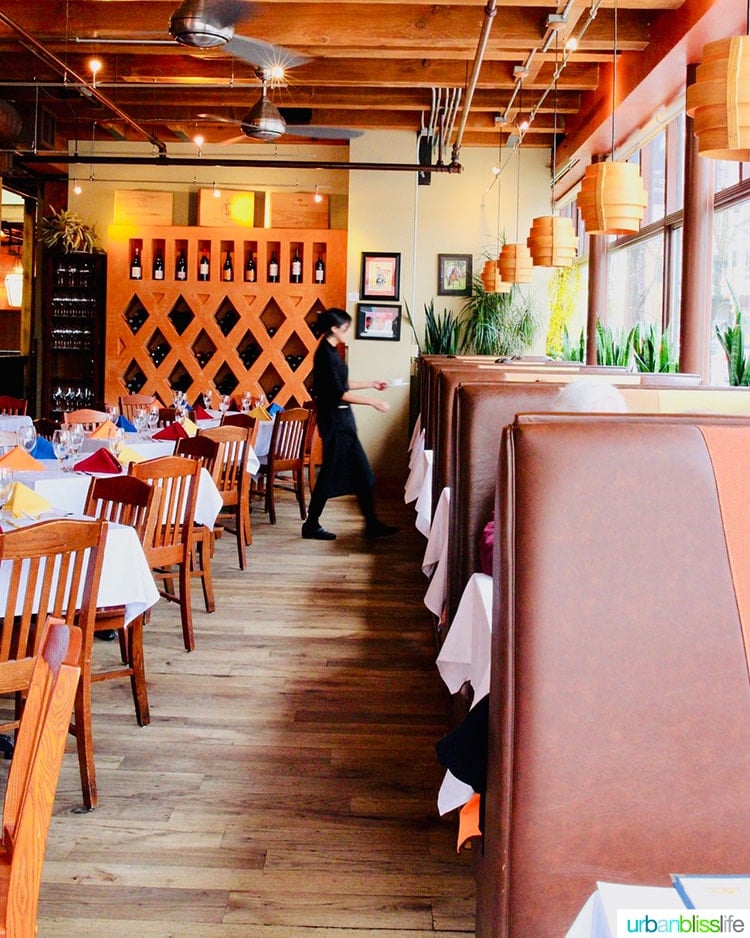 I love my hometown of Portland, Oregon, but even I get stumped sometimes when trying to find a restaurant that is fitting for large groups with kids – places that are NOT chain restaurants.
When you have out-of-town guests visiting, especially if you have kids in your dining party, it's definitely more convenient to find a spot that takes reservations. Not only does that cut down on the possibility of child meltdowns while waiting for a table, but it also helps you make the most of the time you have with your visiting friends and family.
You'll also want a spot where you don't feel like you're sitting on your neighbor's lap (some of my favorite PDX brunch spots are elbow-to-elbow, but I won't go with a large group -- even if they do take reservations for large parties). You also want to find a restaurant that has a menu that is diverse enough to please adults and kids with different tastes, and still has high quality food.
Looking for a place to eat and drink in Portland, Oregon? Be sure to read the full Urban Bliss Life Portland Restaurant Guide!
In Portland, your best bet is almost any one of the main microbreweries: Migration Brewing, Deschutes Brewery, Fatheads Brewery, Laurelwood Brewpub, Alameda Brewhouse, et al – most breweries in town are family-friendly and great for large parties. I've featured just a few of my personal favorites below.
Table of contents
About this Portland restaurant guide
Every place on this list offers the following features for large groups:
takes reservations
has large dining tables with room to move about
a wide variety of food
good for large groups
good for kids of all ages
decent parking options
Ecliptic Brewing
Another one of my personal favorites is Ecliptic Brewing, at the very southern edge of Mississippi Ave in North Portland. It's kid-friendly and dog-friendly (outdoor seating), the beers are excellent, and the food is absolutely incredible. They also have a kids menu, and their own private lot (definitely a plus in this area of town!).
Read my full review of Ecliptic Brewing.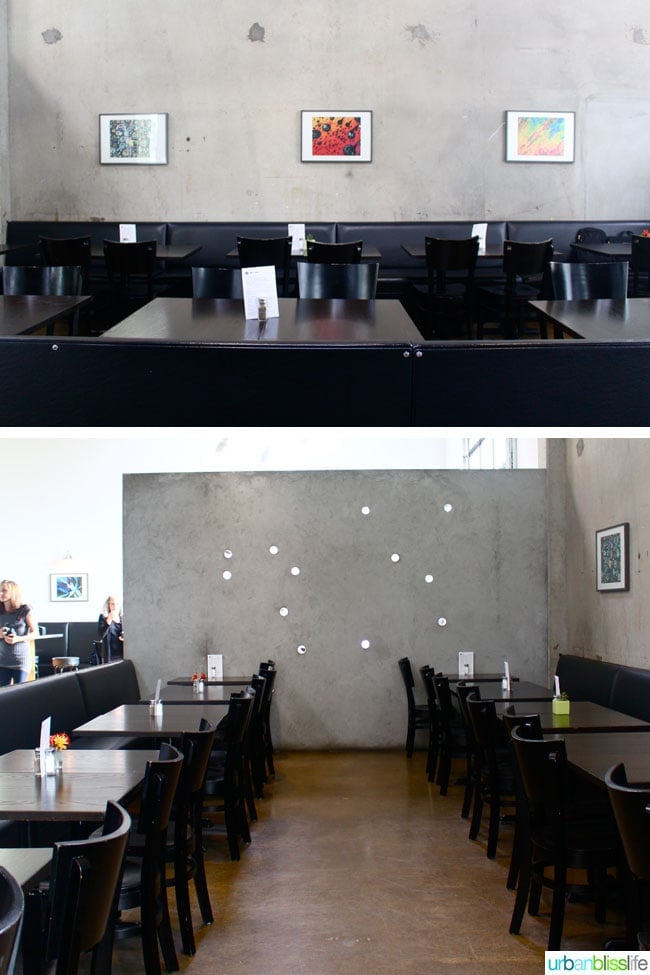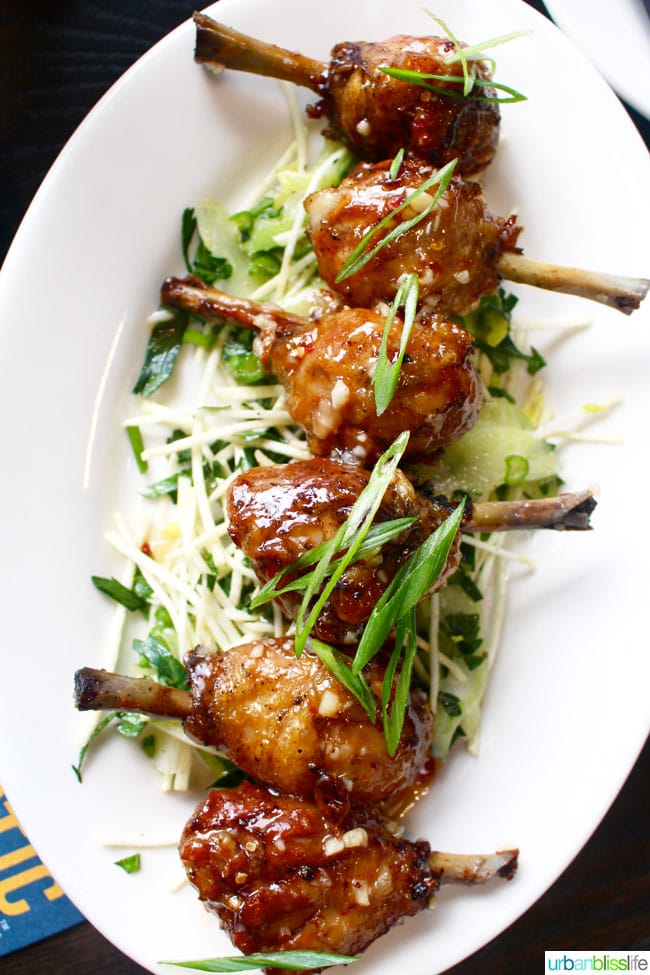 Ecliptic Brewing
825 N Cook St
Portland, OR 97227
(503) 265-8002
Call for reservations
http://EclipticBrewing.com
Gracie's
Within Hotel deLuxe is Gracie's restaurant, and one of the reasons this restaurant made the list is because it's set apart from the crazy hustle and bustle of busy streets, shops, high rises, and foot traffic. It's calm and quiet here, but not too quiet that you can't enjoy a talkative meal with a large group. And, because of the lavish hotel decor, it feels more special occasion than a brewery without any added cost (the prices are very reasonable here). They have a kids' menu, and you'll find people dressed up, super casual, and everything in between. While the dining room isn't huge, there's ample elbow room here to breathe and it's not as super packed as places that are in more central locations, so you don't feel too rushed here as you do dining in other restaurants.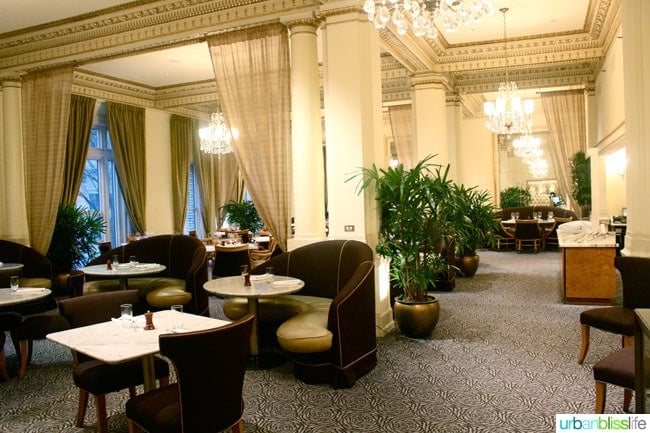 Gracie's
Hotel deLuxe
729 SW 15th Ave
Portland, OR 97205
(503) 222-2171
HOURS:
Monday - Friday 6:30 am - 2:00 pm, 5:00 - 10:00 pm
Saturday & Sunday 8:00 am - 2:00 pm, 5:00 - 9:00 pm
Reservations: call or make your reservation through OpenTable via www.hoteldeluxeportland.com/eat-drink/gracies/
Hopworks Urban Brewery (HUB)
Hopworks Urban Brewery on SE Powell has long been a crowd fave for families, and I almost didn't include them in this list because even though it's still one of my personal favorite spots, quite frankly, seating can be a complete mess. You can wait a long, LONG time in a tiny waiting area and sometimes the hosts aren't always the most friendly people.
That said, Monday through Wednesday, you CAN make reservations for parties of 10 or more. That number is pretty easy to hit with multiple families. It's worth it because it's just a fun, vibrant atmosphere with two kids' play areas (one downstairs, one upstairs), and more seating that is great for large parties, thanks to the banquet room, which is open daily unless it's reserved for a private party. Their food selection leans toward typical Portland elevated pub food, but with a focus on local, organic, and just generally healthier options on both the kids and adults menu. And once you are seated, the waitstaff can be fun and attentive. There are two parking lots for HUB: one on the main street, and one down below.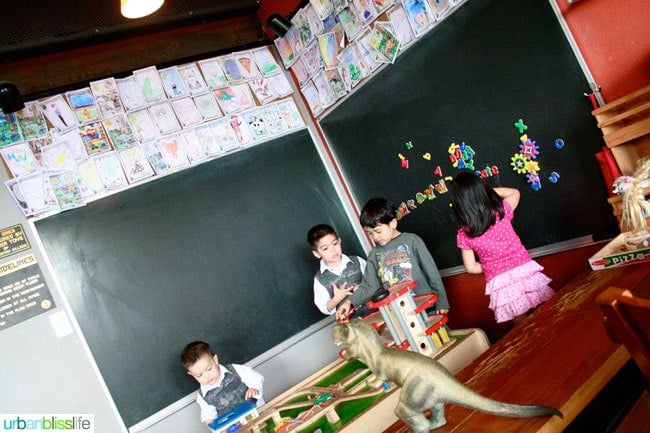 Hopworks Urban Brewery
2944 SE Powell Blvd
Portland, OR 97202
Phone:(503) 232-4677
HOURS:
Monday - Thursday: 11:00am - 11:00pm
Friday & Saturday 11:00 am - 12:00 am
Reservations Monday through Wednesday only for parties of 10 or more
HopworksBeer.com
Serratto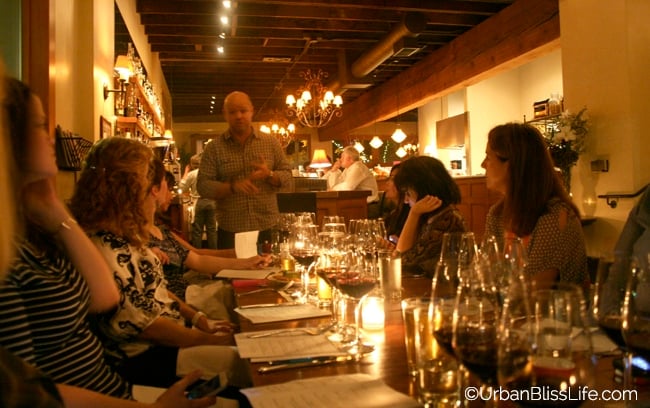 Nestled in a corner spot bustling NW 21st, Serratto is a Mediterranean-inspired restaurant with Pacific Northwest flavors. The large main dining room is L-shaped with plenty of elbow room between tables. You can enjoy an intimate date night, a fun girls' night out, or an enjoyable family & friends meal. There are large group seating options near both ends of the "L" shaped room, and the menu is definitely diverse enough to please everyone – plus, there's a great kids' menu.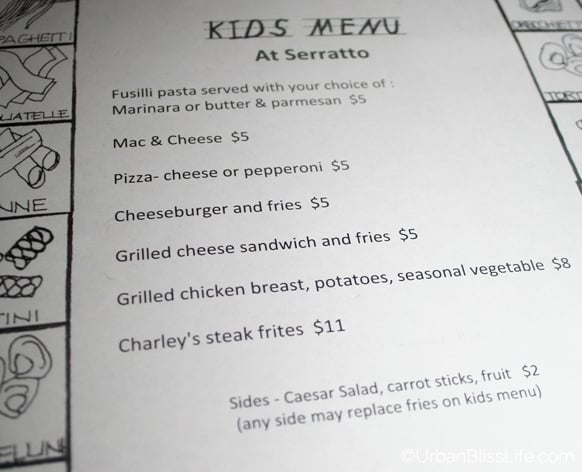 One of the things I love most about Serratto is the diverse menu and expert execution of every dish. The Painted Hills Burger on a brioche bun served with Serratto's delicious pomme frites is given the same attention to detail as the squid ink fettuccine with wild sturgeon.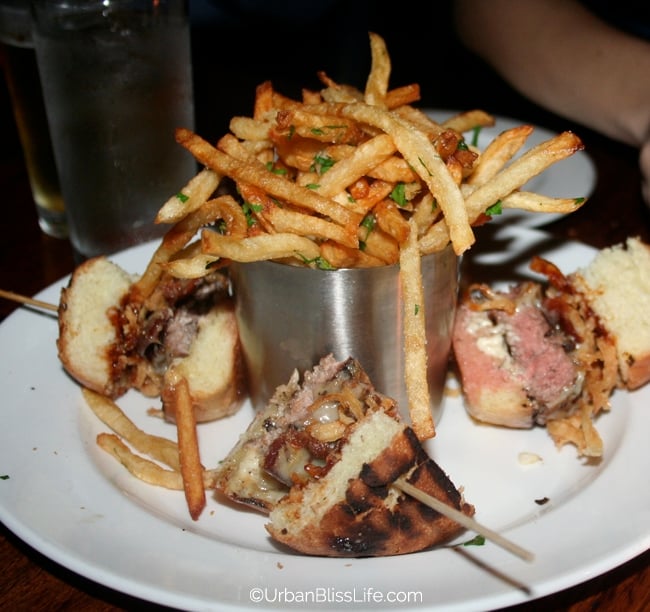 At Serratto, you can dress up and have a fancy celebration dinner with the whole family, or you can dress casually and enjoy a fantastic lunch with all of your college buddies visiting in town for the weekend. It's comfortable, well designed for groups and so that it's easy to hear everyone talking, and the menu has something for everyone. Parking is really the main issue with this recommendation, but I have to say, we've usually been able to find street parking within a couple of blocks without any problem.
Serratto
2112 NW Kearney St, Portland, OR 97210
(503) 221-1195
HOURS: Monday - Thursday 11:30am - 10pm
Friday & Saturday 11:30am - 11pm
Sunday 11:30am - 9pm
You can make reservations online or call 503-221-1195.
http://serratto.com
Portland restaurant recommendations
Clearly, this list doesn't include ALL of the great restaurants that are great for large groups or multiple families, but these are some of the ones that I'd recommend based on the given criteria.
I also want to make it clear that this is NOT a list of merely family-friendly restaurants. Almost all restaurants in Portland are family-friendly. There are many restaurants we frequent regularly as a family of four that aren't necessarily fabulous for a group of 10 or more – they don't take reservations, their food variety is limited, parking is a pain, etc. Definitely call ahead, as restaurant policies, hours, and menus do tend to change from time to time.
Looking for a place to eat and drink in Portland, Oregon? Be sure to read the full Urban Bliss Life Portland Restaurant Guide!