This "What is Ultra-filtered milk?" post is sponsored by Darigold FIT. As always, all opinions, photos, recipes are 100% my own.
---
What is ultra-filtered milk? We break down what it is and who would benefit from drinking it.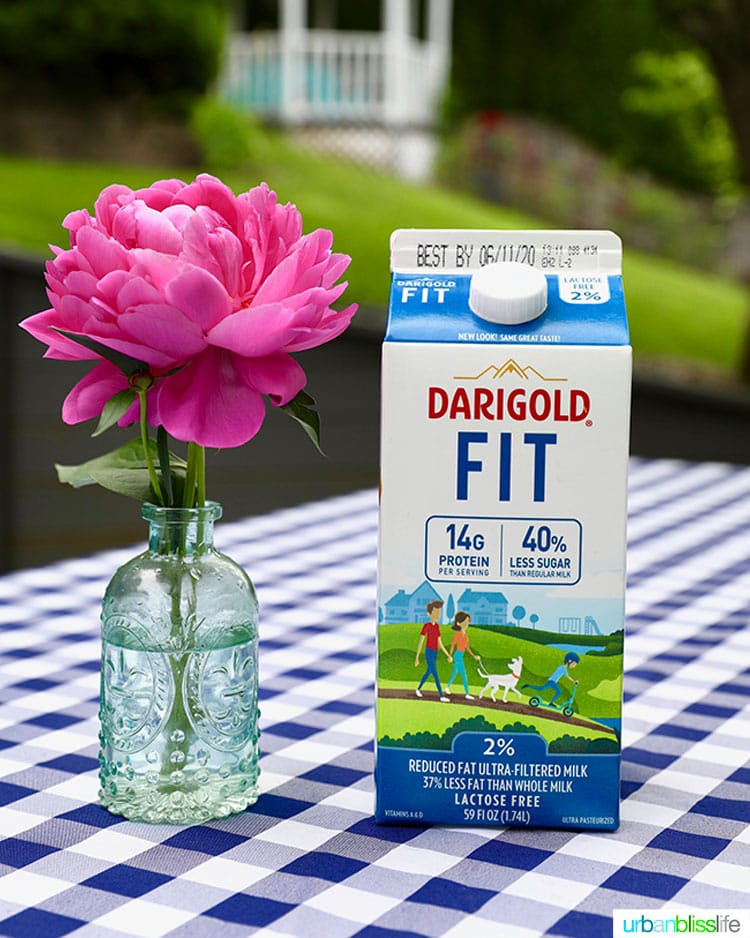 When I started creating dairy-free recipes, it was like discovering a whole new food world. I learned the difference between dairy-free, non-dairy, and lactose-free. And I started researching and testing out new lactose-free, non-dairy, and dairy-free food to learn which products were best for different cooking and baking situations.
A few years ago, we started seeing the term "ultra-filtered" more and more on store shelves. For readers who are lactose-intolerant and miss the creamy richness of regular milk, ultra-filtered milk products may be the yummiest alternative to regular milk I've come across so far.
If you've seen these labels and have been unsure what they meant, here's a quick & simple breakdown.
Jump to:
What is ultra-filtered milk?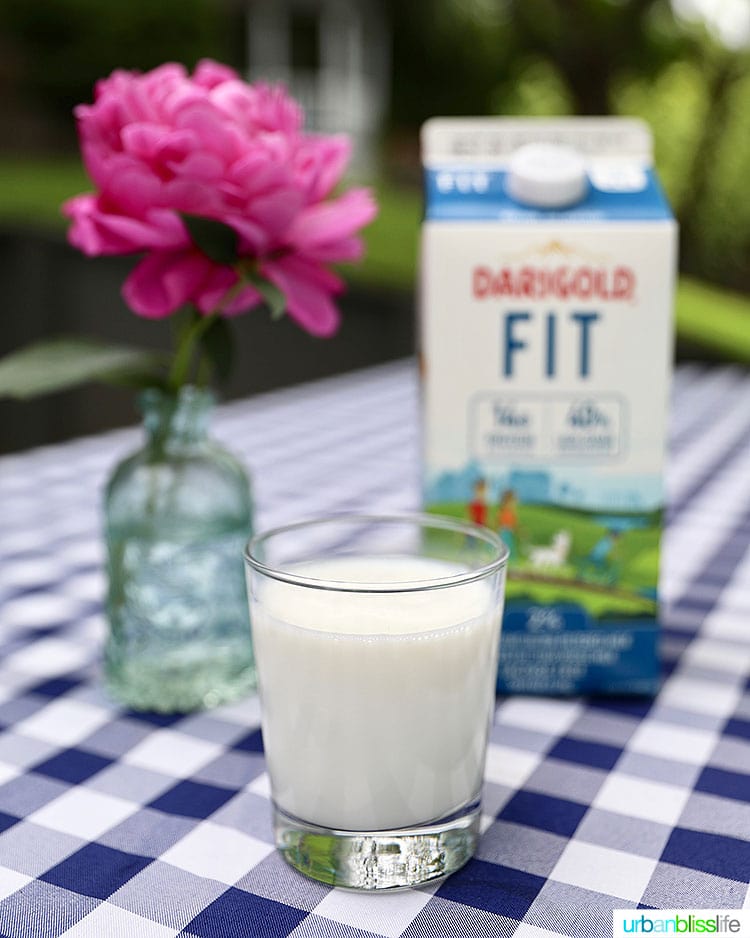 The term "ultra-filtered" means the milk has been pushed through a filter that separates the components of the liquid, removing the lactose. The remaining nutrients are combined with milk and lactase enzymes. This results in a lactose-free milk that has more protein and less sugar than regular unfiltered milk.
Is there a difference in taste or consistency?
I put this test to the ultimate milk taste testers: my kids!
My daughter has always been particularly keen on drinking regular unfiltered milk over non-dairy alternatives. She does NOT like almond milk and coconut milk. However, she really likes the Darigold FIT milk!
She said Darigold FIT "tastes just like regular milk" which is a BIG positive review for this milk lover. ;) And she said the consistency is similar to regular milk too.
I find the Darigold FIT milk to have the same rich, creamy consistency you would find in regular 2% milk. And, I think it has a smooth, yummy taste is very similar.
Chocolate milk too!
A chocolate milk with more protein and less sugar? Yes, please!
I hadn't had chocolate milk in a LONG time. Perhaps 20 years or more! But when I tried the Darigold FIT Chocolate Milk, all those happy childhood memories came rushing back. And, I found that I loved the taste of this chocolate milk even MORE than I remember liking the taste of regular chocolate milk! It's not too sweet and doesn't have that chemically saccharine texture and flavor that regular chocolate milk has.
It's awesome on its own, but I've got a chocolate shake recipe coming up soon that's perfect as a post-workout treat! Make sure you subscribe to my weekly newsletter so you don't miss that recipe or any others in the future!
Is there a price difference?
In my shopping experience and research, you're not going to find a wide gap in price between ultra-filtered milk and regular milk.
The pricing varies from region to region, brand to brand, and store to store. However, in my local stores, I found the price difference to be comparable to the price difference between regular milk and dairy-free milk alternatives such as almond milk, coconut milk, and soy milk.
As of today, at my local Safeway store, the prices for ultra-filtered milk and regular milk are very similar:
A half-gallon of Darigold Reduced Fat 2% Milk cost $3.49
One half-gallon of Darigold FIT Ultra-filtered Milk costs $3.59
Who would benefit from drinking ultra-filtered milk?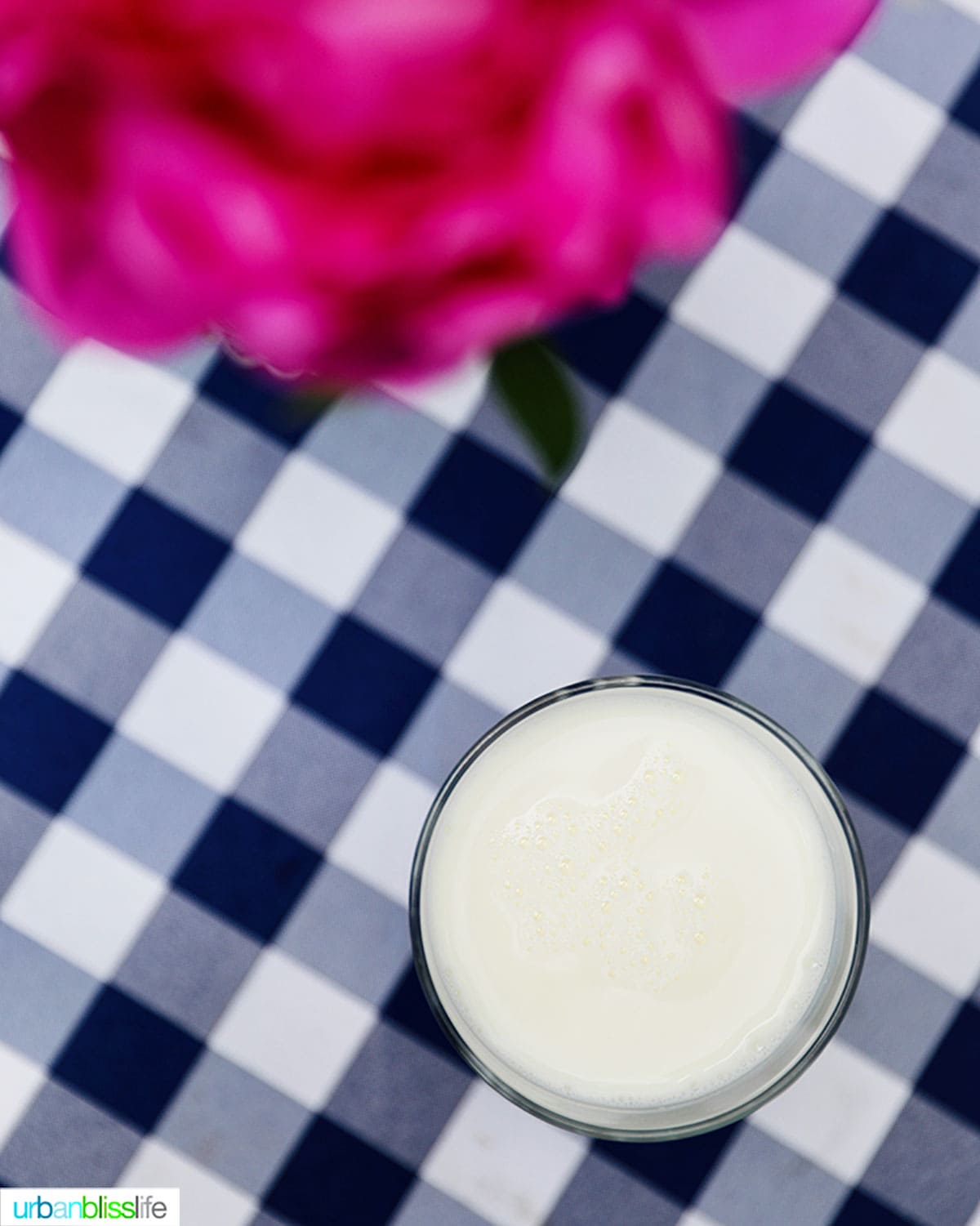 I know quite a few of you who read this blog are either lactose intolerant or have family members in your house who are lactose intolerant. Ultra-filtered milk is a great alternative for you since it's lactose free! Plus, it's creamy and rich tasting like a regular glass of milk.
If you're trying to limit sugar intake, Darigold FIT ultra-filtered milk has 30% less sugar than regular milk.
This milk is also great for athletes, or anyone who exercises regularly. It's a great way to replenish your body with protein without the sugar that most sports drinks have.
In addition to sharing a post-workout protein shake recipe soon, I'll also be sharing some ideas for ways you can incorporate ultra-filtered milk into your busy lifestyle!
If you have tried ultra-filtered milk, what did you think?
PIN IT: