A trifecta of fun - creamery, vineyard, farmstead - Pennyroyal Farm is a must-visit stop when traveling to Mendocino County, California.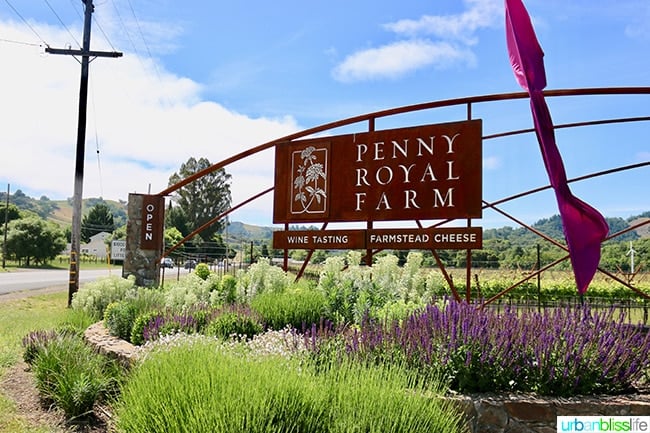 If your idea of heaven is a place that has cute farm animals, housemade silky cheese, Pinot Noir wine, and some of the friendliest people you'll ever meet, then you need to get yourself over to Pennyroyal Farm in Boonville, California.
One of my husband's and my favorite tours during our visit to Mendocino County was the Pennyroyal Farm Tour. This farmstead/creamery/winery offers tours twice a day every day (usually at 11am and 2pm) for just $20.
Here's a peek at some of the highlights of our tour!
Pennyroyal Farm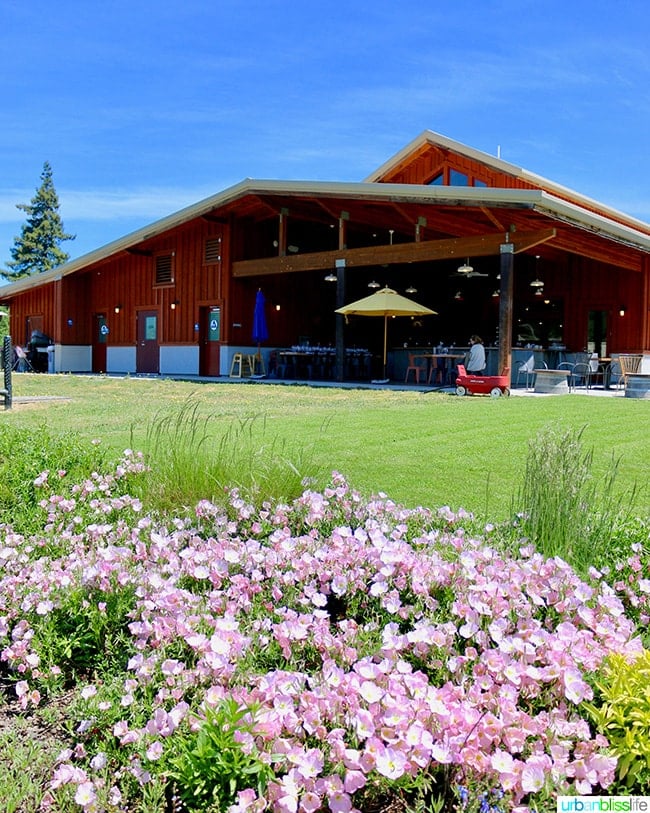 The tasting room has several outdoor tables in both shaded cover and in the sun. There's also a play area for the little ones in this family-friendly farm.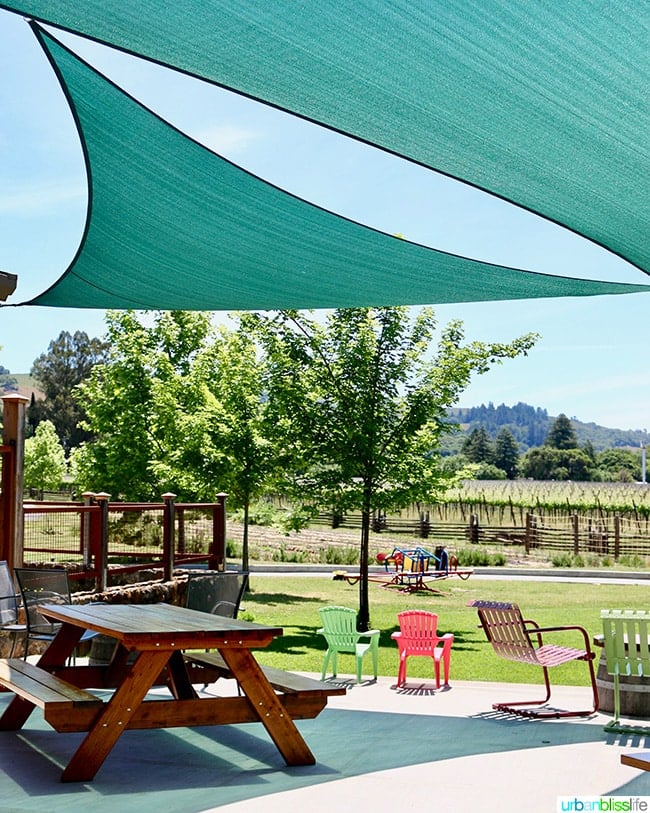 We met the stars of the tour early on: the farm's sheep and goats, who produce all of the milk made into the creamery's cheese. They have plenty of room to roam inside the barn and so much space outside of the barn.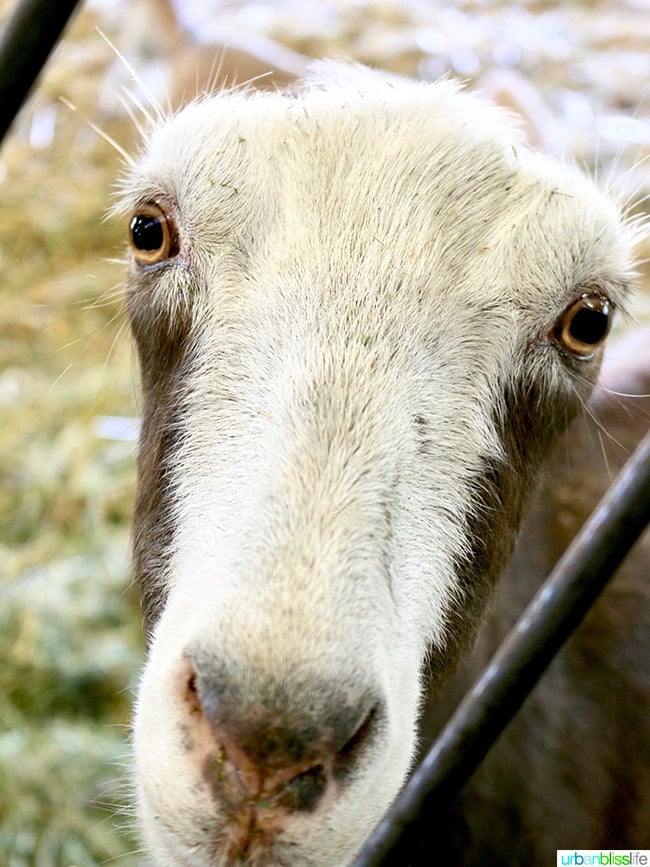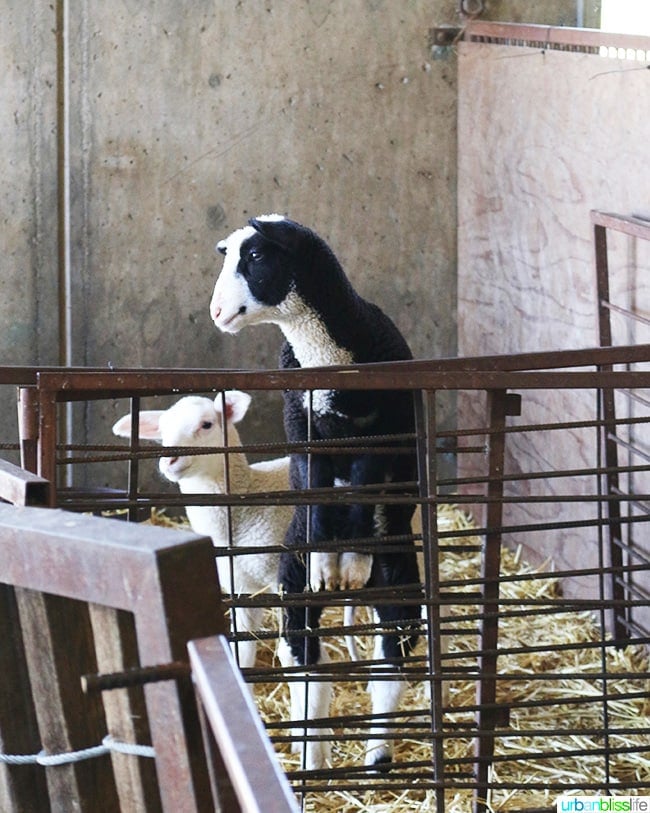 How adorable are these sheep and goats?! I fell in love! I could have hung out with them all day but there was still so much more of the tour left.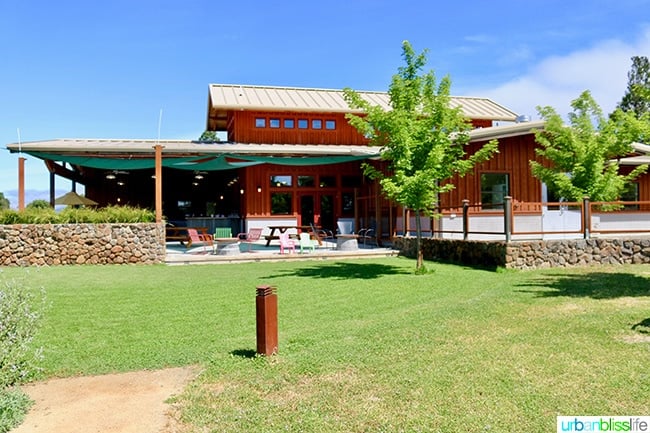 Pennyroyal Farm is run by Sarah Cahn Bennett (her parents founded and run Navarro Vineyards), whose vision was to create a minimal-waste farm and vineyard. Everything on the grounds has a solid purpose - if not a dual purpose - here.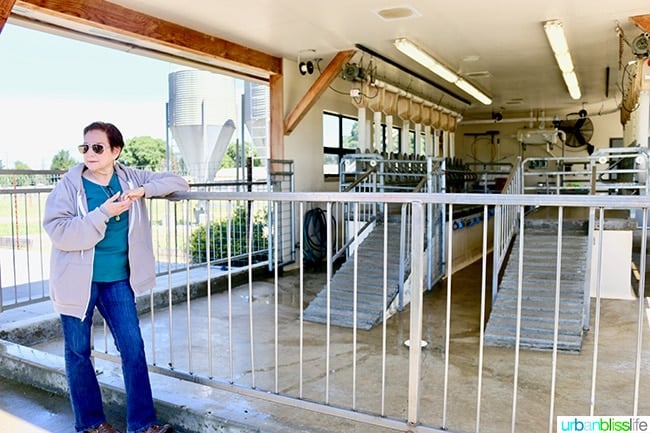 The sheep not only make milk but also weed and sucker the vineyard. The herd produces enough manure to turn into compost to fertilize the fields. The barn's solar panels fuel the farm's electricity, and the milking station for the goats and sheep (pictured above) is just the right size - not too large - to produce enough milk for the creamery's cheese.
Pennyroyal Farm is an impressive, well-organized, meticulously run farm, with delicious outcomes for the public to enjoy.
Tasting room & vineyard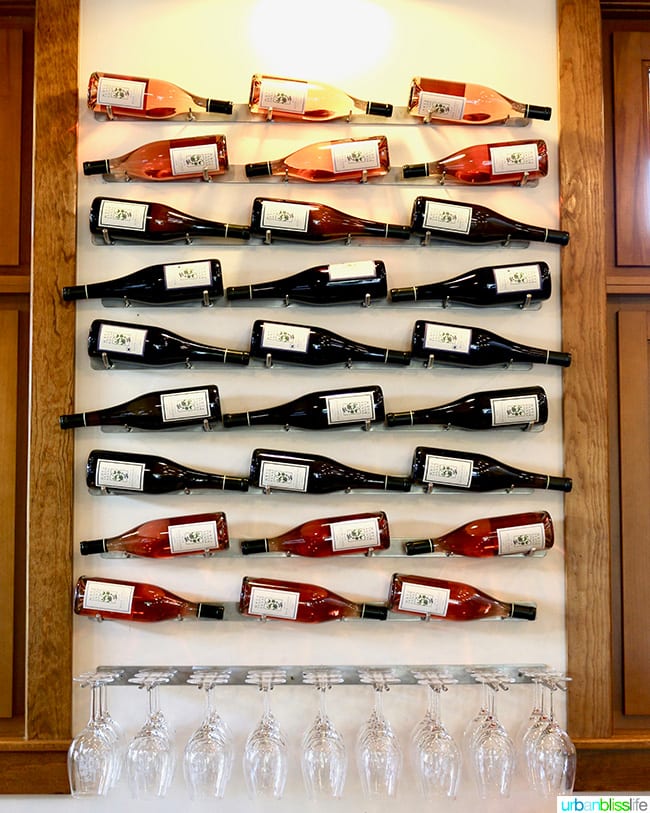 At the end of the tour of the farm and creamery, we were treated to a tasting of Pennyroyal Farm's current wines, paired with their cheeses. With many food pairings, things that grow together tend to pair well together; so, too, I found happens with wine made from grapes on or near the same farm as the food.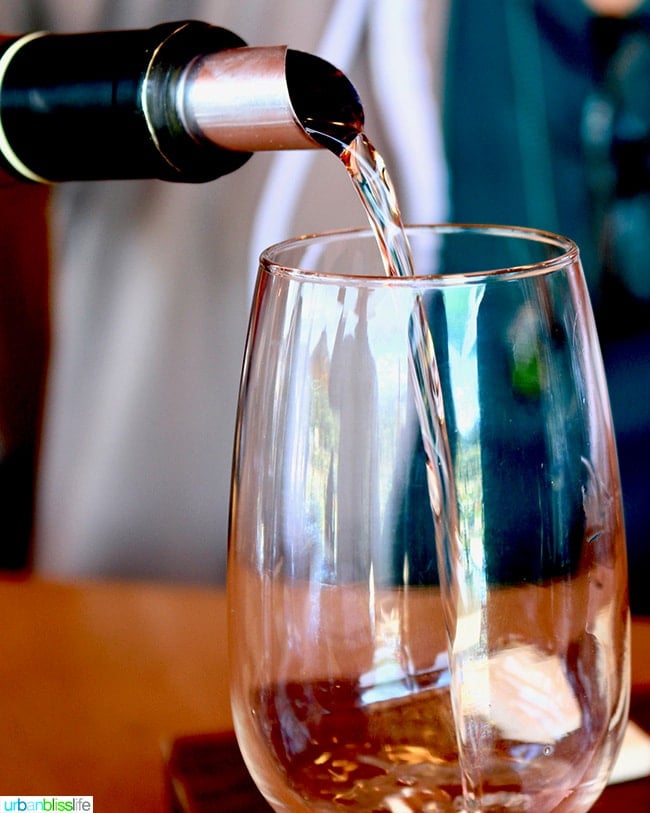 Pinot noir and Sauvignon Blanc are grown on the adjacent Pennyroyal Farm Vineyard. The vineyard makes a few different Pinot Noirs, a Rosé of Pinot Noir, Sauvignon Blanc, and Chardonnay.
We knew we'd have a LOT of Pinot Noir from our trip to the Anderson Valley, so even though we enjoyed their Pinot Noir, we ended up buying a bottle of the Rosé of Pinot Noir to take home.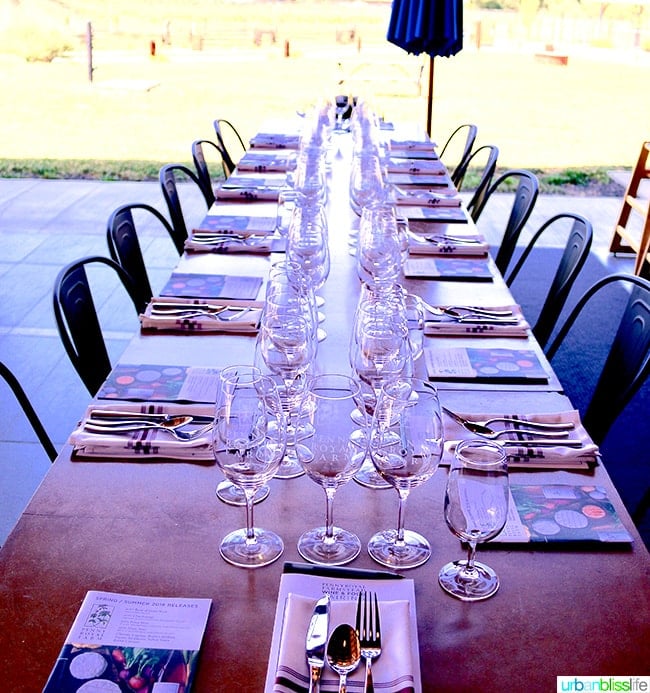 We were invited to stay for lunch with some new friends we met on the tour, but alas, we had more of Mendocino County, California to explore before the day was done.
If you do have time to enjoy a meal here, it's a lovely spot to order one of their cheese plates and a SmorgasBoard to pair with their estate wines. They also offer a limited lunch menu with farm favorites from 11:30am–2:30pm.
For a more thorough wine and food experience, Pennyroyal Farm offers a seated Wine & Food Pairing for $55 per person on Saturdays and Sundays. Reservations must be made in advance.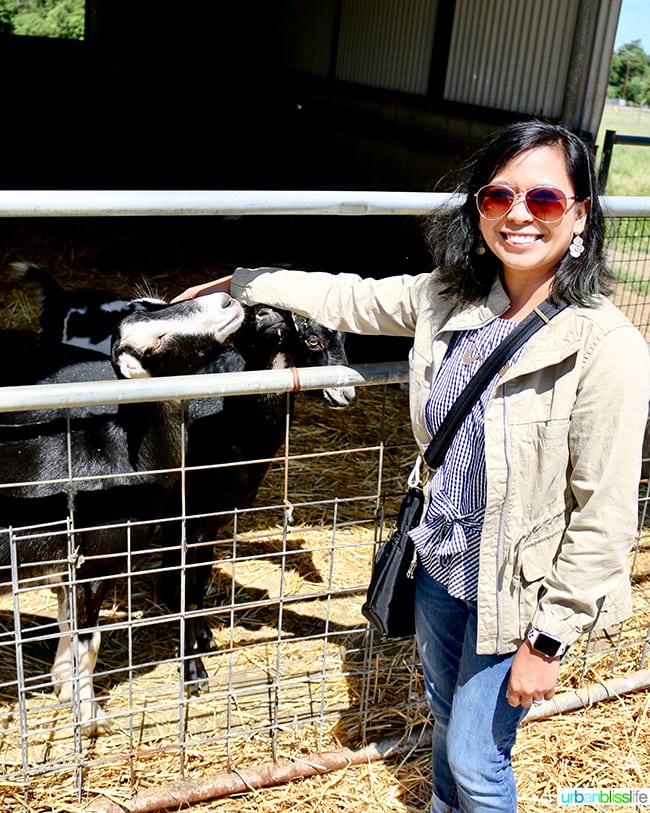 Have you ever visited a place like Pennyroyal Farm, that is a creamery, vineyard, and farmstead all in one? Which part would interest you the most?
---
Many thanks to Pennyroyal Farm for hosting us! We received a complimentary tour as part of our #VisitMendocino press trip. As always, all opinions and photos are my own.