Open Claim Vineyards releases first Chardonnay and Pinot Noir for sale to the public this spring.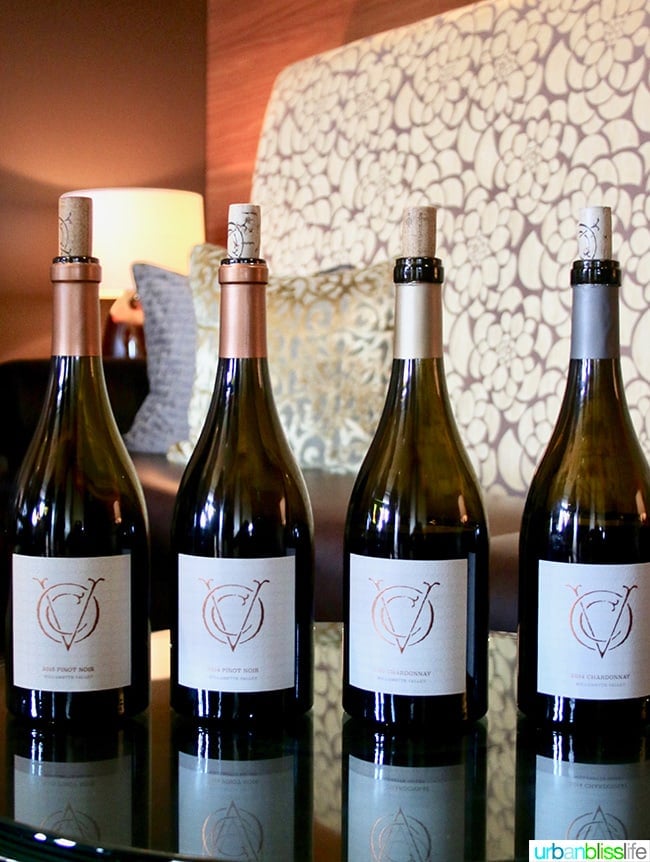 Oregon has a way of finding people who were meant to be here. I fully believe there's a magical magnetic force that once drew the pioneers out West, and that same magical magnetic force continues to draw pioneers of all industries – the dreamers & doers – bringing them home to Oregon to blaze their own entrepreneurial trails.
In 2004, that magical magnet pulled in Marnie Wall's mother, who fell in love with Oregon. Her mother encouraged and successfully convinced Marnie and her husband Brett to purchase property just one year later. The couple fell in love with the food and wine of the region, and spent the next few years immersed in wine and winemaking education. While living in France, the Walls were inspired to start their own winery on the Oregon property, and planted their first vines for Open Claim Vineyards in 2012.
Open Claim Vineyards & first release wine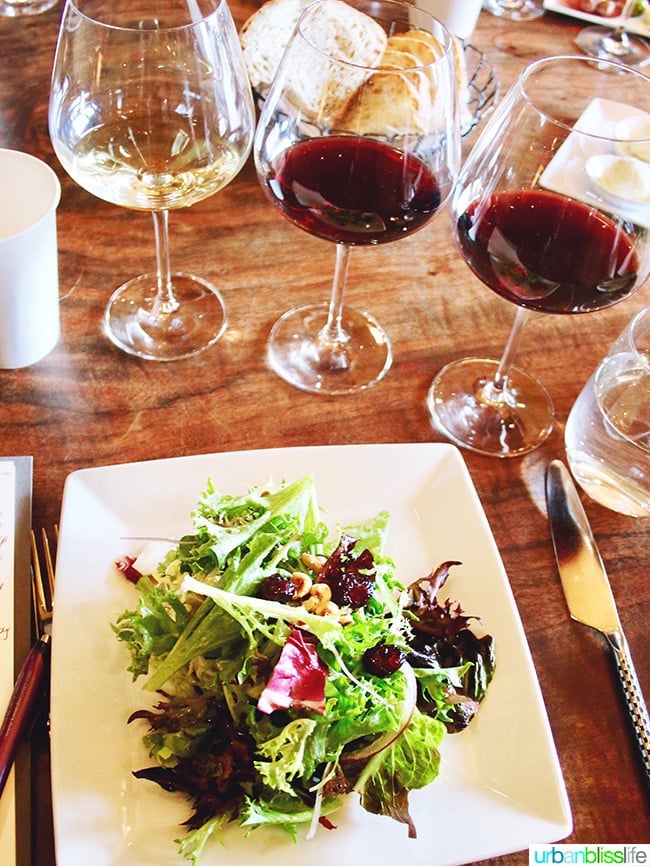 Open Claim Vineyards is located at the base of Mt. Pisgah near Dallas, Oregon. Today, more than 20 acres of the 55 acres the Walls own – much of which was a former Christmas tree farm – are planted with vines.
2014 was the first vintage, and sixty cases were produced and cellared. The 2015 Chardonnay and Pinot Noir have just been made available for public sale. While the 2014 vintage is not available for public purchase, we were treated to a special vertical tasting of the 2014 and 2015 vintages of both the Chardonnay and the Pinot Noir.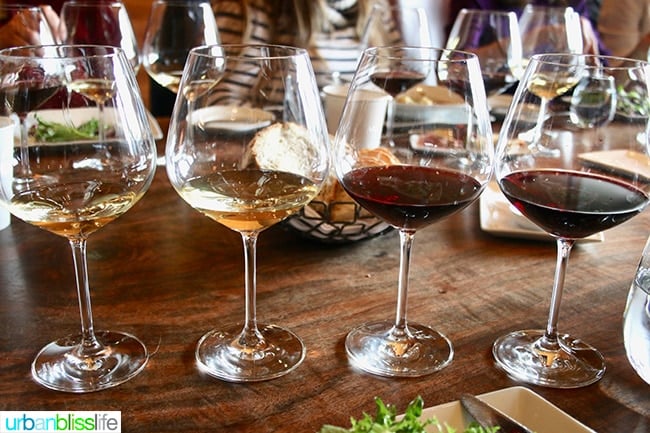 The 2014 Open Claim Vineyards Pinot Noir has a big, bold nose and is a whole cluster Pinot Noir. The 2015 Pinot Noir is elegant and more floral than the 2014. It's a well-balanced and simply lovely red wine, with classic characteristics of an Oregon Pinot Noir: big dark fruit flavors, nice structure, and delicate acidity.
The 2014 Open Claim Vineyards Chardonnay has beautiful aromatics – I get lemon and apple right away – and a nice crisp palate. The 2015 Chardonnay is slightly more savory and more of a buttery Chardonnay than the first vintage. Both Chardonnays are made to age well. "If Burgundy were scooped up and dropped in Oregon, this is what it would taste like," says winemaker Tony Rynder.
The right partnerships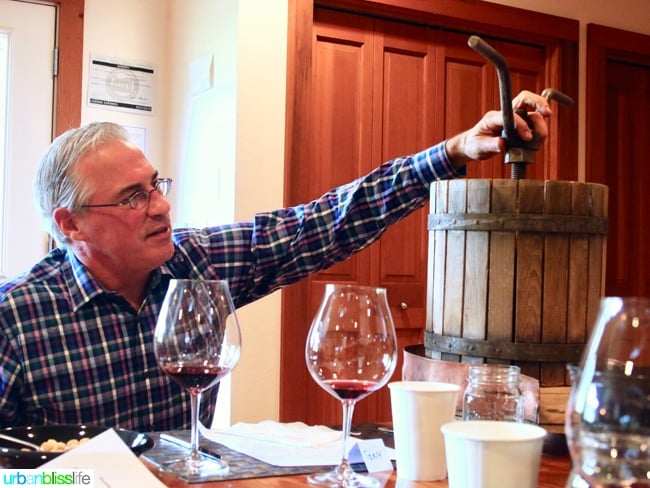 The Walls had been longtime fans of winemaker Tony Rynders, who cut his winemaking chops at Argyle Winery and Hogue Cellars before becoming winemaker at Domaine Serene. Rynders has since gone on to build quite the winemaking portfolio, making wines for several Oregon wineries as well as his own labels, Tendril Wine Cellars and Child's Play. "Tony is an artist," Marnie says. "We're truly lucky to have him." Rynders made both the 2014 and 2015 vintages for Open Claim Vineyards and says the 2016 vintage, which was just bottled this past March, is "phenomenal."
Tasting room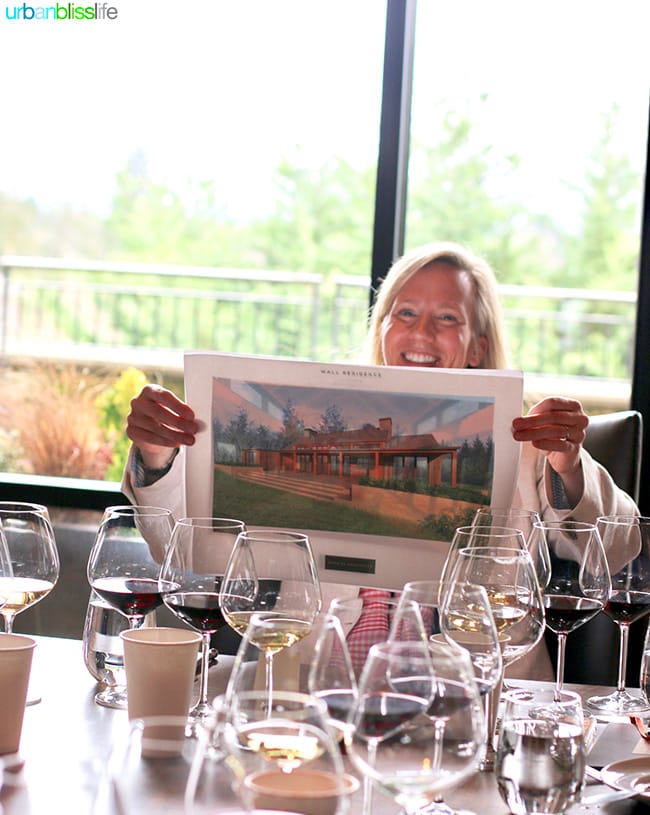 At a private media luncheon, held at Jory restaurant inside the Allison Inn and Spa, owner Marnie Wall (pictured above) shared the building plans for Open Claim's new tasting room. They are expected to break ground this year, and expect to be open to the public for small party wine tasting reservations sometime in late 2019. The tasting room will feature chef-inspired pairings and private tours of the property.
The wines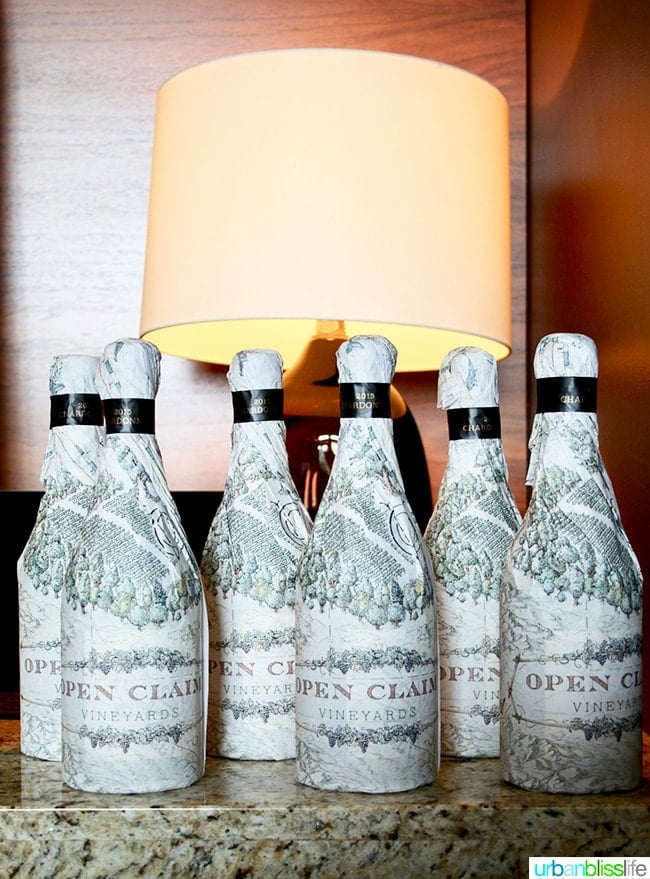 While the Open Claim Vineyards tasting room is not yet open, you can purchase the first release Open Claim wines by visiting the Open Claim Vineyards website. Currently they are only available in 3-bottle sets for $225.
More wine ideas
---
I was invited to a private media luncheon with Open Claim Vineyards and was gifted one bottle. All opinions and photos, as always, are my own.