Renowned winemaker Tony Rynders showcases the possibilities of Oregon Pinot Noir with Tendril Wines, and turns up the fun with an introductory wine drinker's line, Child's Play.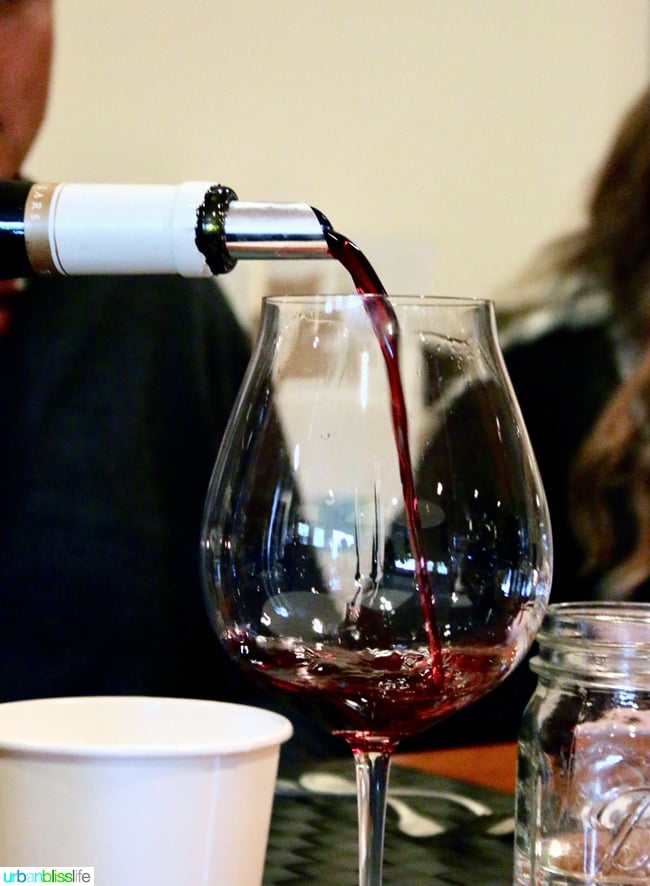 I knew I missed the turn as soon as I passed it.
That happens sometimes in Oregon wine country.
While groups of bright blue Oregon winery signs are multiplying seemingly daily, clamoring loudly for your wine tasting attention, there are still so many subtle, "was that where we were supposed to turn?" winery entrances. Long gravel roads that take you beautifully off the beaten path...
It's this convergence of old and new, corporate and rebel, mature and playful that gets my Oregon wine lover heart pumping each time I'm in wine country.
This particular gravel road - once I finally made the correct turn - lead me to Tendril Wine Cellars. Here, all of those juxtapositions play well together in the same winemaking sandbox, with delightful results.
Tendril wine cellars
Open by appointment only, Tendril Wine Cellars hosts seated tastings inside a lovely private tasting room. Each tasting is lead by one of the winemakers.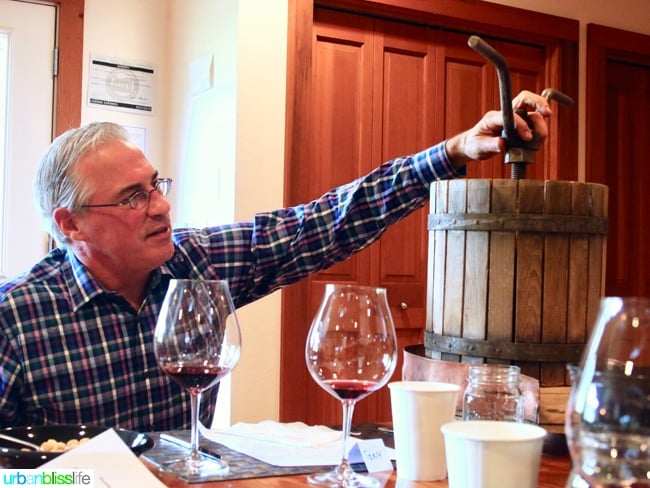 For more than 20 years, Tony Rynders made a name for himself making wine for some of the region's top wineries, including Argyle Winery and Domaine Serene Winery.
In 2008, Rynders started his own label - Tendril Wine Cellars. The name is an homage to the mighty grape vine. The wines are, as he says, his resume in liquid form.
The wines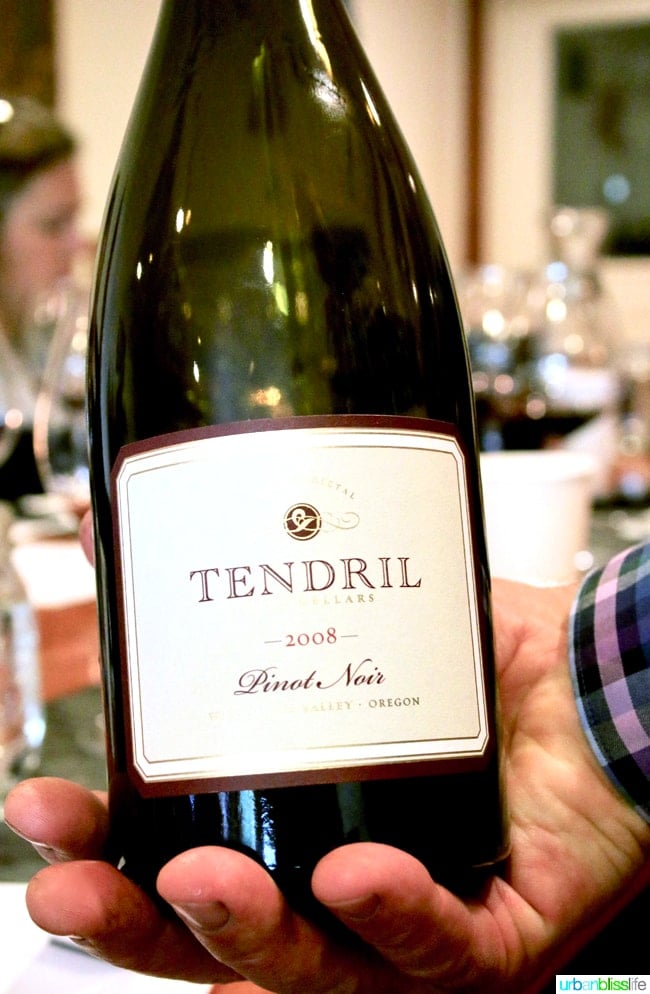 Together, the Tendril Wines create what Rynders calls a "five course meal" of Oregon Pinot Noir. Each wine with the Tendril label lovingly showcases his talents in bringing out the best of the Willamette Valley.
For example, the 2012 White Label Pinot Noir ($48; the 2008 is shown above) has smooth tannins with brighter fruit flavors. The 2013 Tighrope Pinot Noir is a bigger, jammy, whole cluster Pinot Noir with nice structure and delicious dark fruit flavor.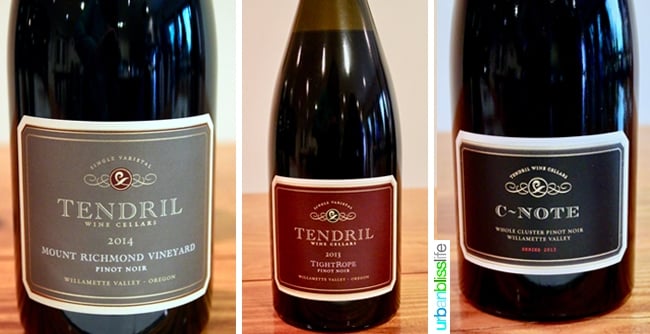 C-Note is Tendril's $100 per bottle masterpiece. Aged in all new oak and 100% whole cluster fermentation, this is a sultry and smoky Pinot Noir worthy of its playful name.
But if it's truly playful you want, playful you will get with Tendril's sibling line: Child's Play.
Child's Play
Adorned with artwork created by Rynders' daughters, the wines in the Child's Play lineup are like the rebellious younger siblings to the more mature, sophisticated Tendril wines.
With an energetic Pinot Chardonnay, flirty Rosé, playful Pinot Noir, and merry Zinfandel, Child's Play offers a light-hearted approach to enjoying wine.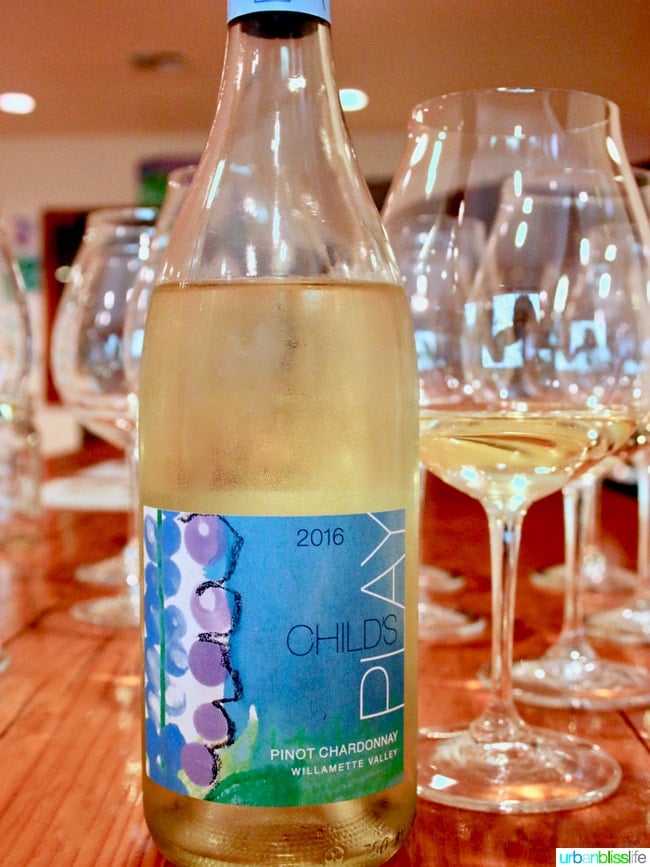 Of note: the Pinot Chardonnay is the only one of its kind in the Willamette Valley. This has some nice light oak you expect from a Chardonnay with a fuller fruity feel of a Pinot.
Winemakers luncheon
Recently, I had the pleasure of attending a winemakers luncheon featuring Tendril wines paired with food by Chef Christopher Czarnecki of The Joel Palmer House.
Here's a look at some of those delicious pairings!
Chef Czarnecki paired the 2014 Tendril Wines Chardonnay ($40) with a rich and creamy Oregon truffle Vichyssoise.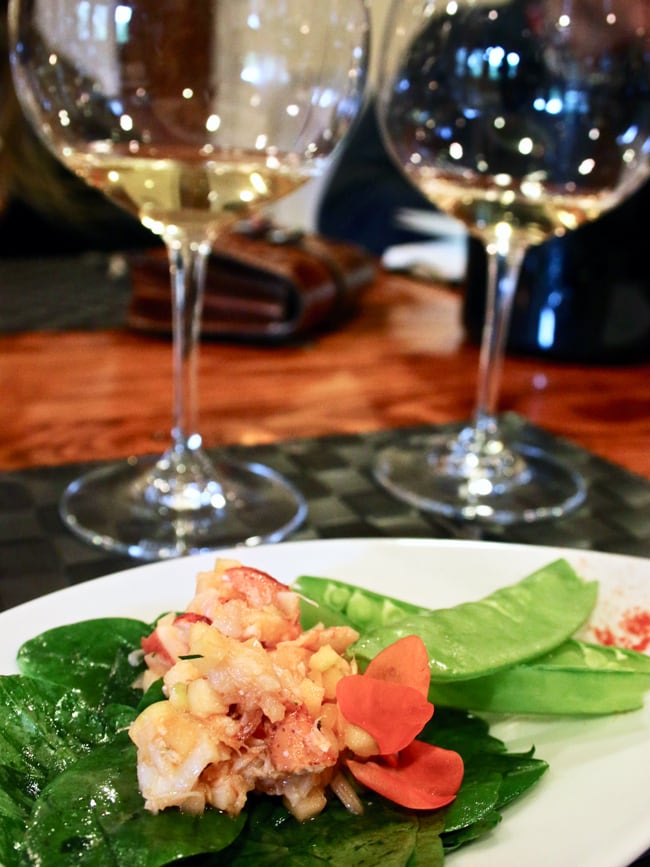 For our salad course, we tasted a white Pinot Noir - the 2014 Pretender Pinot Noir ($60) - along with Joel Palmer House garden snap peas, pea tendrils, and Maine lobster salad.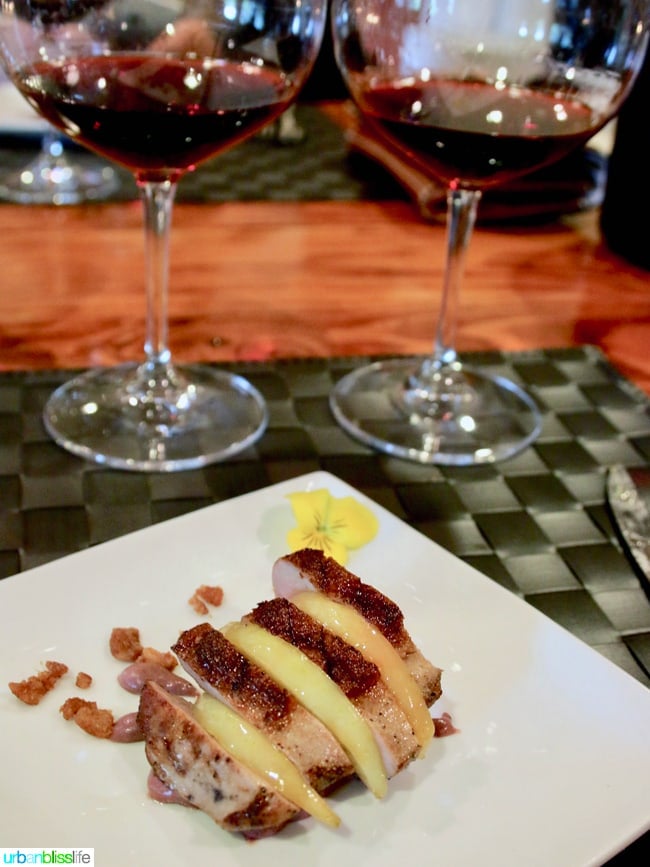 We enjoyed the 2014 Extrovert Pinot Noir ($48) with an artistic and delectable 5-spice scented duck with marion berry foie gras purée and fat-seared apple.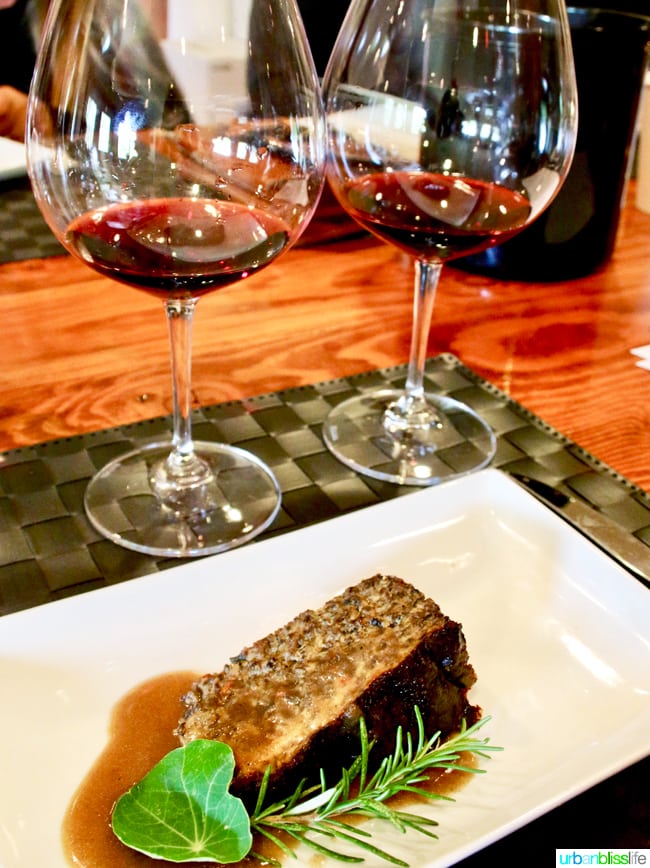 2014 Mount Richmond Pinot Noir ($60) was paired with the famous, rich, earthy Joel Palmer House three mushroom tart.
2013 C Note Pinot Noir ($100) was paired with elk yakitori with matsutake.
Visit
3500 NW Bridge Farmer Road
Gaston,OR 97119
Currently, Tendril Wine Cellars is open by appointment only. Please call 503.858.4524 or email info@tendrilwines.com well in advance, at least 24 hours before your visit. Each seated wine tasting is lead by one of the winemakers. They take you through a tasting of at least six wines. Visit the Tendril Wines website for more information.