The Noyo Harbor Inn in Fort Bragg, California is a charming hotel and restaurant with stunning views of the harbor and river.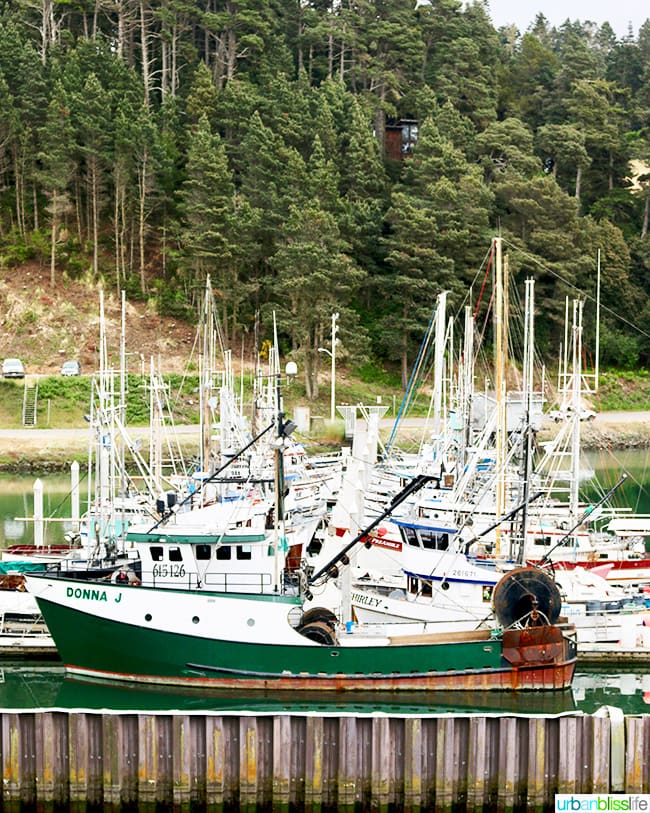 After a fabulous time wine tasting and eating all the things in Anderson Valley, California, my husband and I drove up the windy and picturesque north coast to Fort Bragg. After an amazing stay at the storybook Madrones, we were hoping to find the same kind of sweet stay and hospitality at our next location.
The Noyo Harbor Inn and Restaurant did not disappoint.
Noyo Harbor Inn & Restaurant
The scenery at Noyo Harbor changes in jaw-dropping ways. From sunrise to sunset, and everything in between, the skies perform an impressive show of colors... a performance in which the Inn itself plays a beautiful supporting role.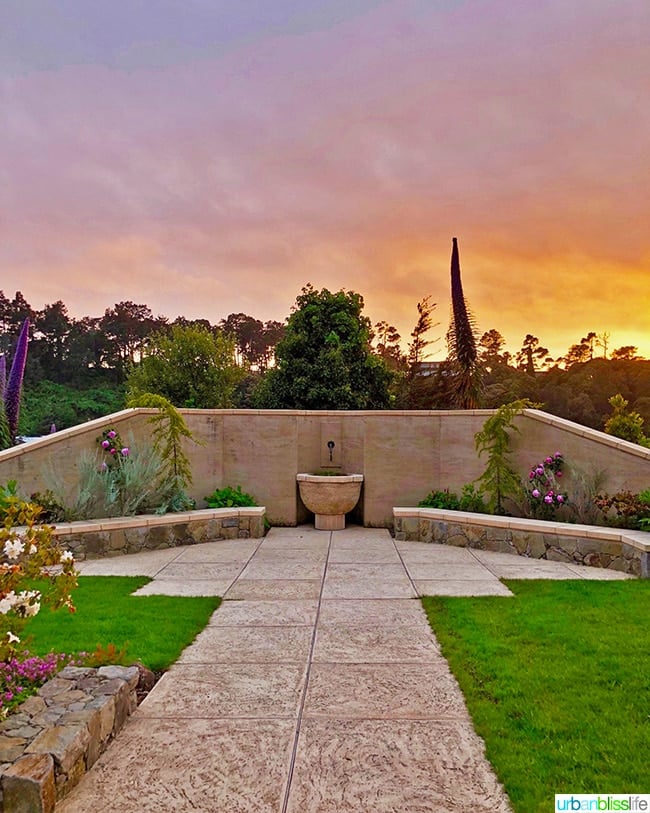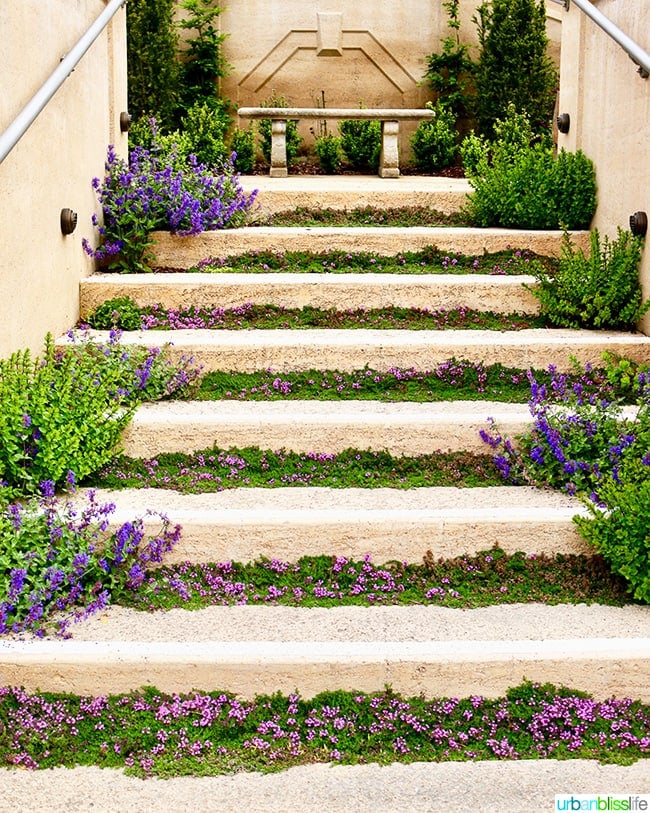 The Noyo Harbor Inn has been lovingly and meticulously reconstructed and restored over the course of about five years, and is a beautiful place to stay for couples, families, and those traveling with pets.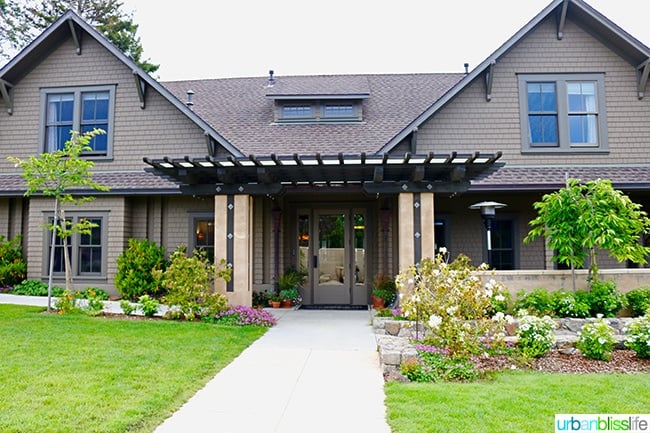 The Inn has eight stunning luxury suits in the main building, and seven more in what is known as the Pacific wing.
Renovations included gorgeous woodwork throughout, such as the original handcrafted old growth redwood used in our King Bed with Bath Deluxe Suite.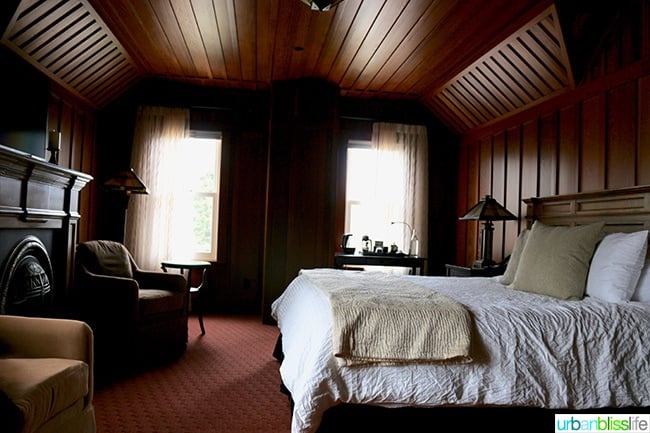 Accommodations and amenities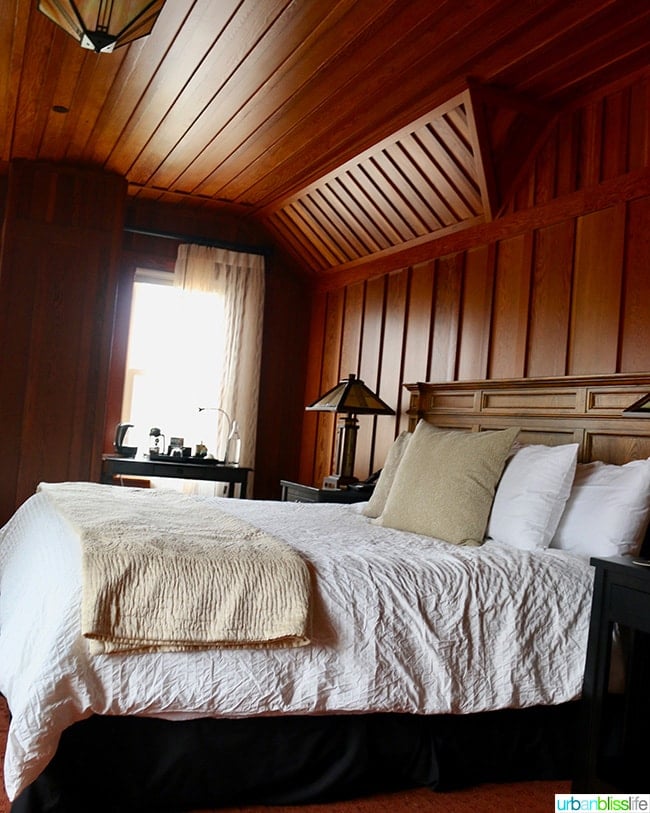 The Noyo Harbor Inn suites have been remodeled over the years and have been upgraded while still maintaining a classic, cozy inn style. We stayed in the Kind Bed with Bath Deluxe suite, which was spacious, romantic, and had the most incredible views of the harbor.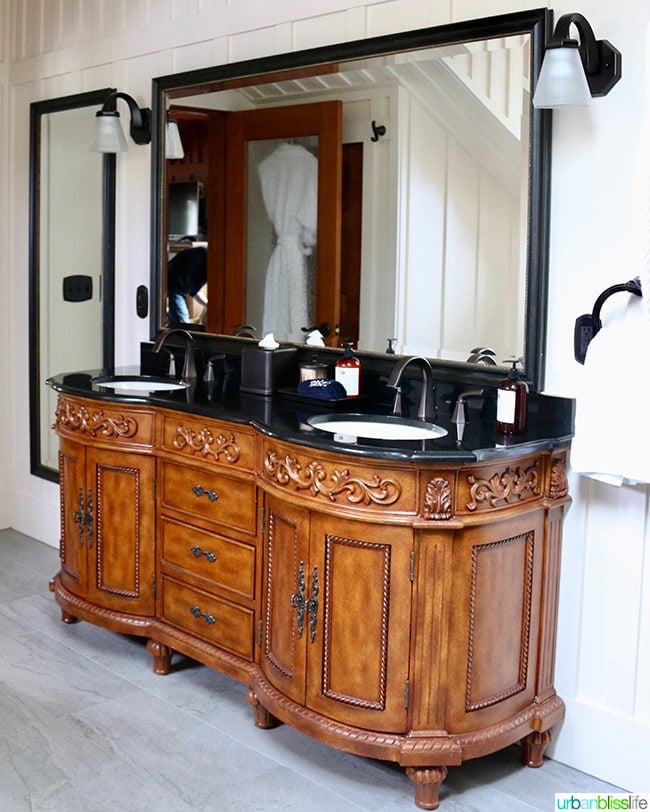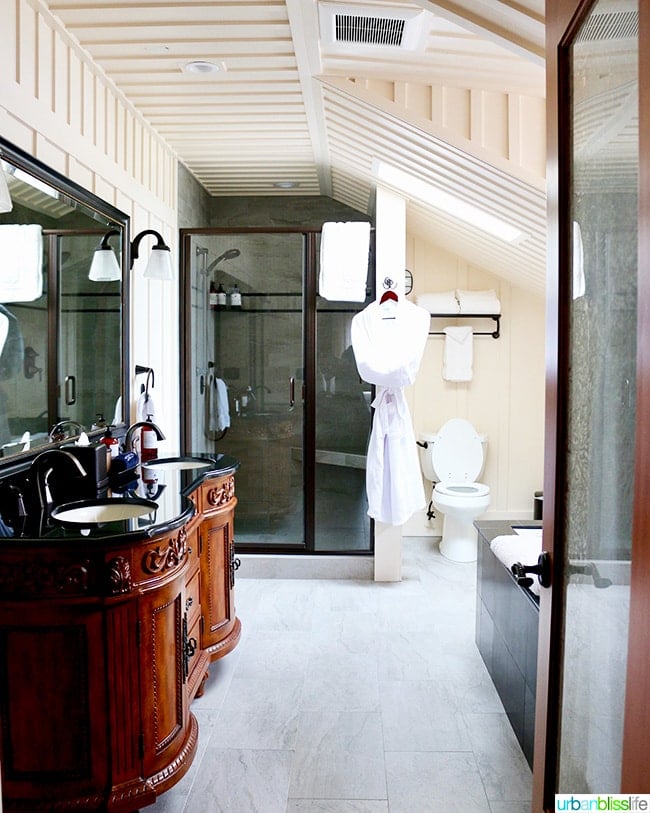 The bathroom in our room was larger than some hotel rooms I have stayed in. The flooring was gorgeous, and the large tub and shower with dual shower heads was amazing.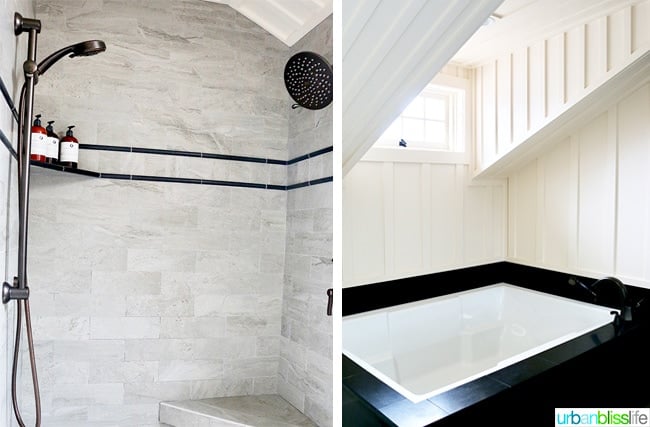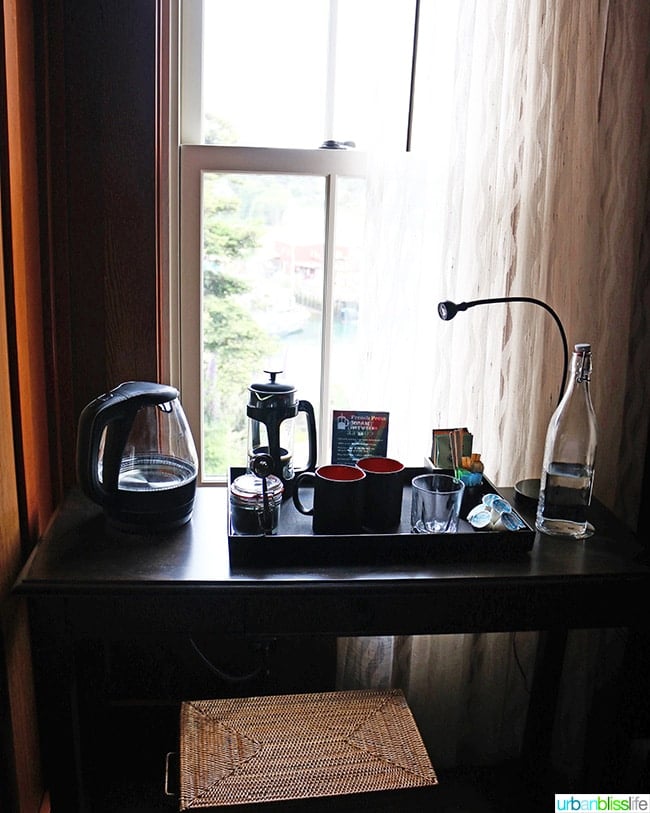 In-room French press coffee always makes me happy. This sweet nook provided tea, coffee, and water to start the day.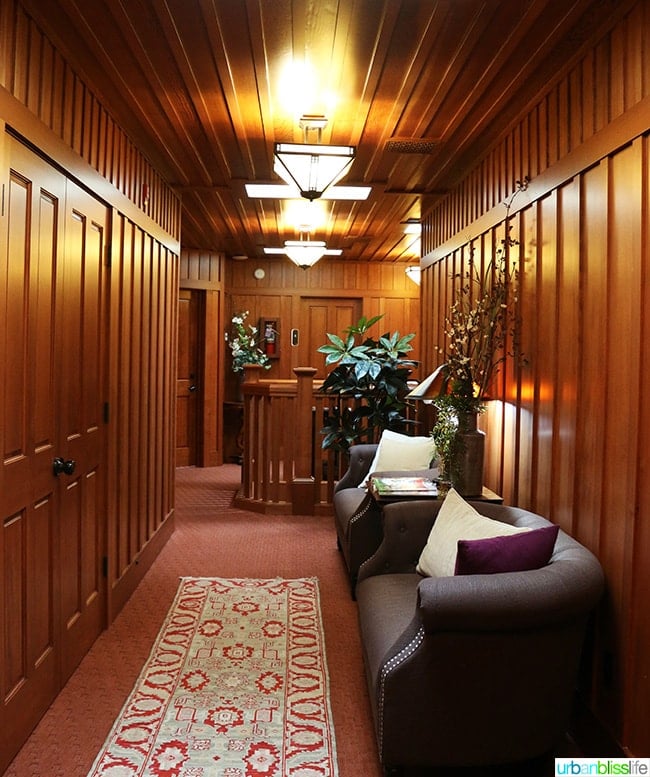 The hallway connecting the upper level rooms in the main building also had charming spots to rest and read.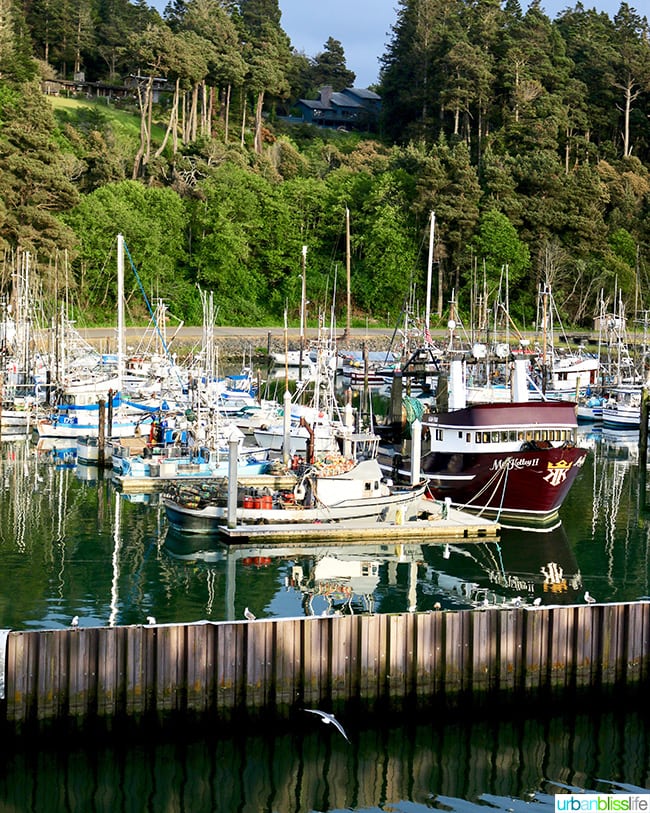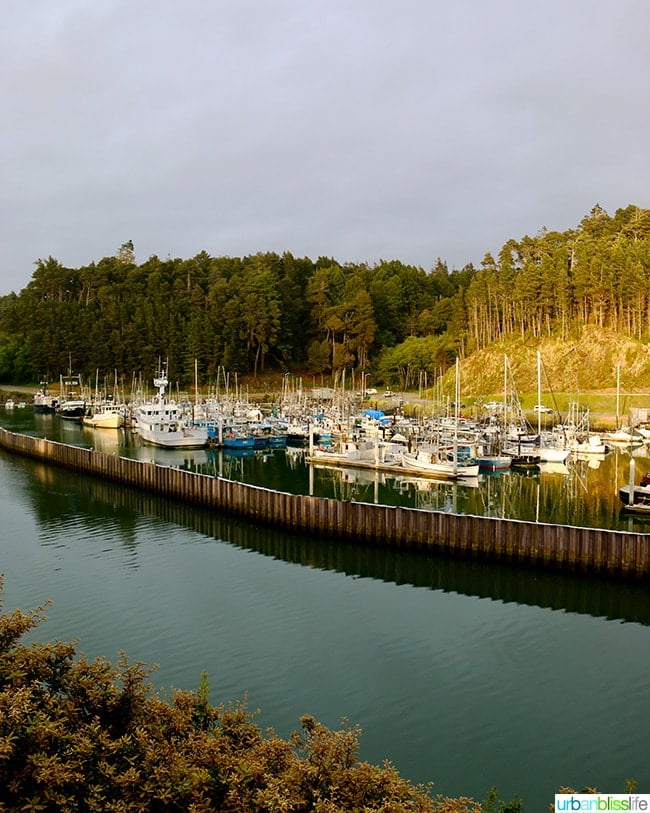 And those views... you can't beat looking out from your cozy room, with the fireplace on, sipping French press coffee, watching the ships roll in and out of the harbor. So beautiful and peaceful!
Noyo Harbor Inn restaurant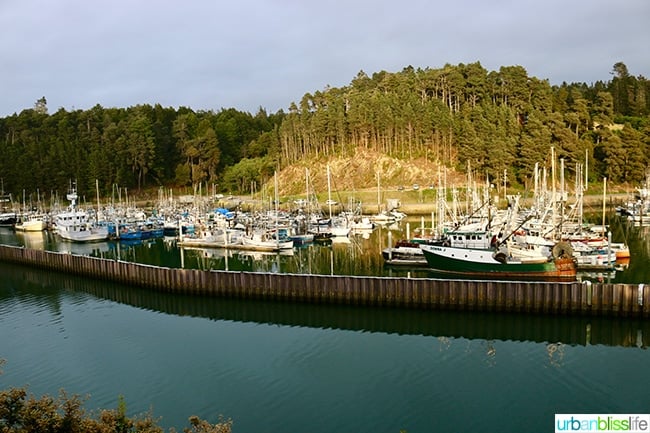 This is harborside dining at its finest. With plenty of seating outside on the multi-tiered decks and ample outdoor heaters, the Noyo Harbor Inn Restaurant offers diners a cozy spot to enjoy a nice meal with a stunning view.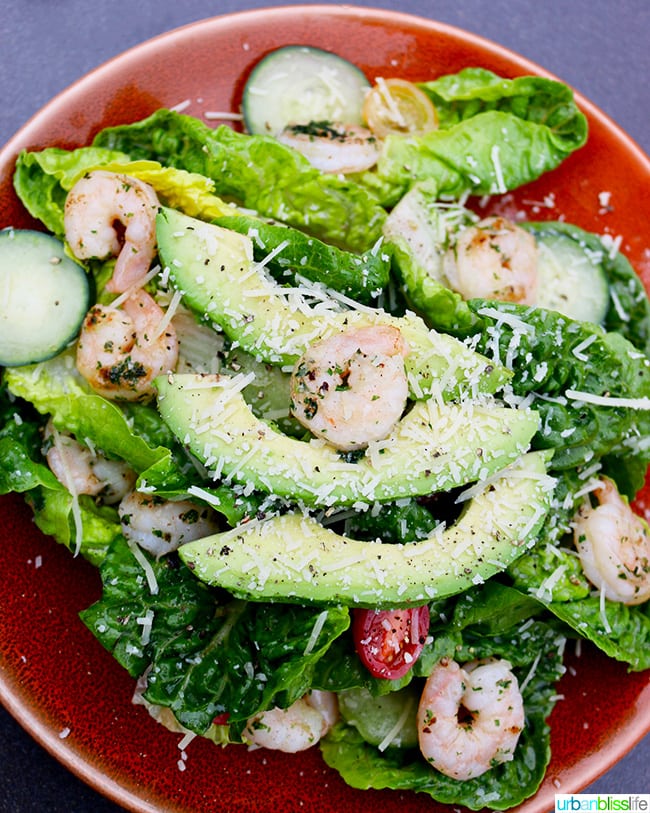 We started with an incredibly crisp and fresh avocado shrimp salad. It was a beautiful and appetizing way to start our meal.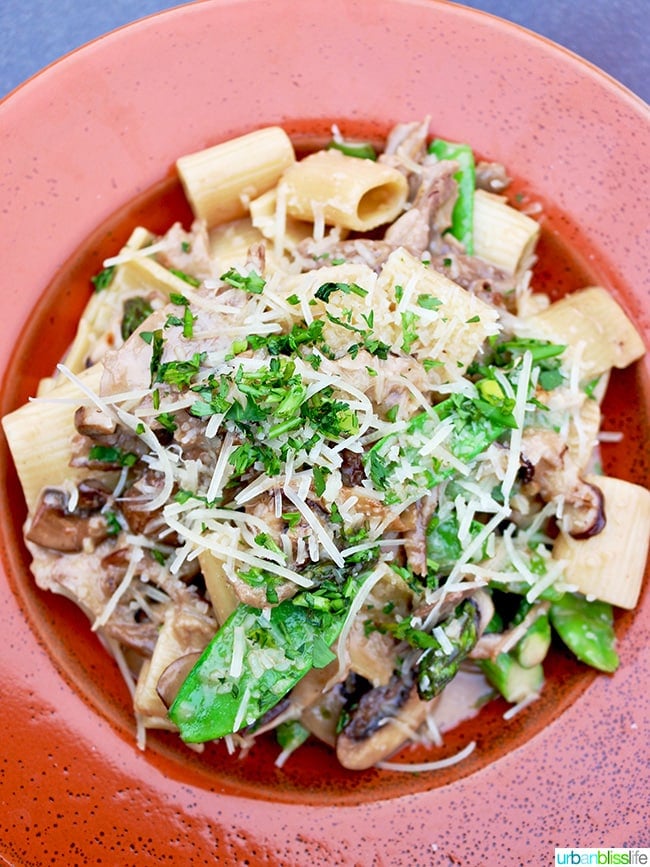 Dairy intolerance be damned, I went for the rigatoni with snow peas and mushroom cream sauce. It was exactly the right mix of hearty pasta and fresh veggies, with just a touch of cream sauce, which was perfect.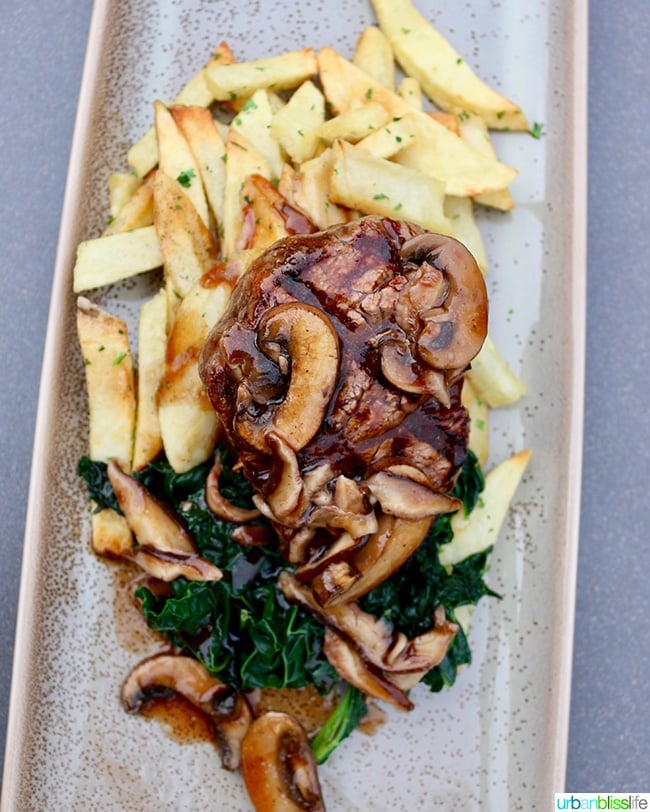 My husband went for his usual: steak frites. The steak was prepared well, and topped with mushroom a jus and sautéed greens. The fries were a little less crisp than I would have liked, but everything was seasoned well and overall this was a satisfying dish.
Visit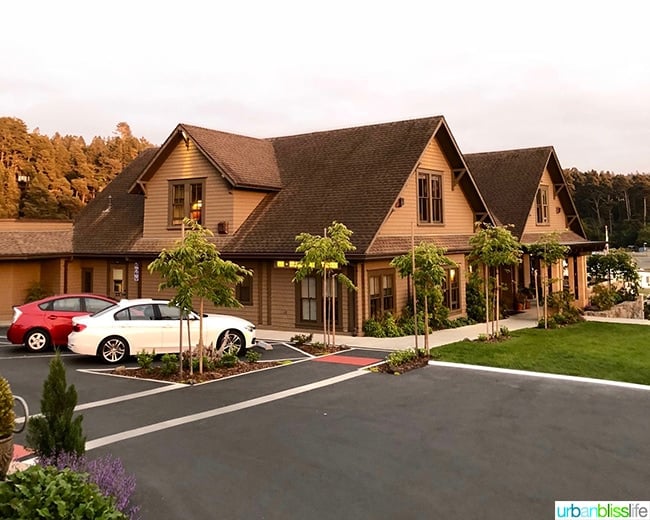 My only regret about our stay at the Noyo Harbor Inn is that it was so short. We arrived in the evening and had to jet out the next morning to drive back to Santa Rosa to catch out flight. But in the time that we stayed here, we were so impressed by the service, the care in the details in both the rooms and the restaurant, and the peacefulness of this place. We'd go back in a heartbeat and stay here. If you are in the area, consider dining here for breakfast, lunch, or dinner as well.
Noyo Harbor Inn and Restaurant
500 Casa Del Noyo
Fort Bragg, CA 95437
(707) 961-8000
For more information or to make reservations, visit the Noyo Harbor Inn website.
We received a complimentary stay during our #VisitMendocino press trip. All opinions and photos are, as always, my own.