Thank you Council for Responsible Nutrition for sponsoring this post, allowing me to share good health habits that have worked for me. This is #MyWeekSupplemented.
---
Are you trying to find ways to live a healthier lifestyle in the new year?
Healthy living has become a top priority for me over the years. Nothing is more important than my health and that of my family. With a 10-year-old and 13-year-old, it's important for me to stay active and emulate healthy eating, fitness, work, relationship, and general life choices for them each day.
Now in my forties, I feel like I am the strongest I have been physically, mentally, and emotionally. It's an AMAZING feeling, and for me, it wasn't one big change, diet, or whole life change that made it possible. It was the culmination of several small changes to daily health habits that made a difference.
Jump to:
Daily good health habits
If you are looking to lead a healthier lifestyle in the new year, I'm sharing five good health habits that I personally started incorporating into my own day-to-day life. These simple additions have made such a difference in how I feel – and thus, how I feel about myself, too.
In addition to staying physically active and working out 4-6 times a week, I also incorporate different types of dietary supplements that allow me to take a proactive role in my overall wellness.
Probiotics
The #1 dietary supplement that I personally have noticed make a huge impact on my health: taking a probiotic every single day.
You may remember my whole experience with an elimination diet, as my naturopath and I attempted to discern what was causing/exacerbating my extreme eczema. She suggested taking a probiotic each day, and it has helped so much. It's helped with gut health, and my overall well being.
Vitamin Supplements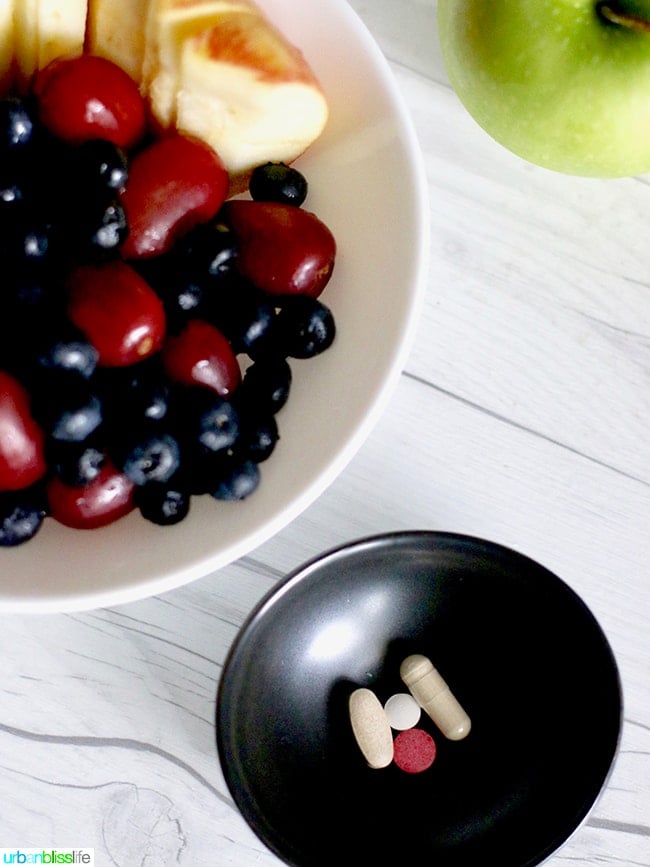 As much as we try, it's challenging to get all the essential nutrients we need from diet alone - especially as we get older.
After undergoing some tests from my naturopath, I discovered that my body doesn't make nearly enough vitamin B12 and a minimal amount of vitamin D on its own. Taking vitamin supplements on alternating days, as well as a multivitamin, helps me fill those health gaps.
Herbal supplements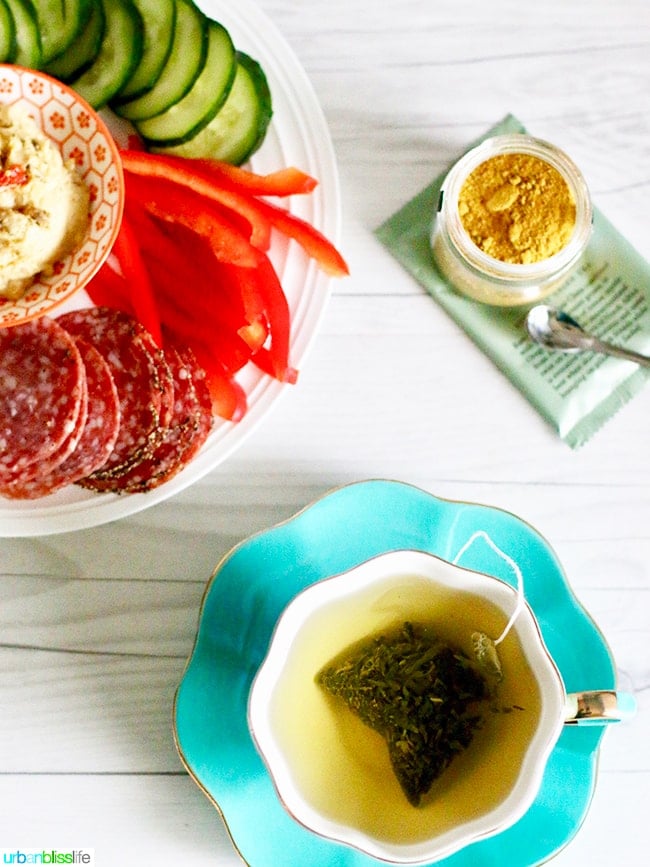 You all know that I cook a LOT, and I often include turmeric, ginger, and garlic in my recipes.
Taking herbal supplements when I am not able to incorporate these powerful ingredients in my day to day is a simple way to enhance overall health.
Protein energy bites and bars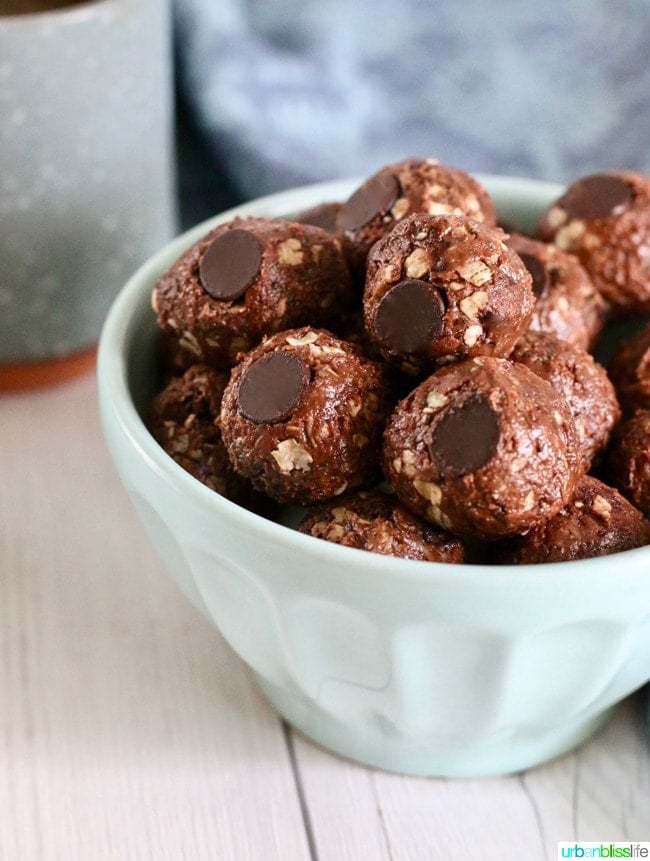 Working full-time and mom-ing full-time means I'm always on-the-go. And I suspect if you are reading this, you may be, too.
To ensure I don't fill hunger pangs with unhealthy chips or candy, I try to keep homemade Protein Energy Bites in the fridge. They are SO quick and easy to make, absolutely delicious, and the extra protein helps me keep going during the day.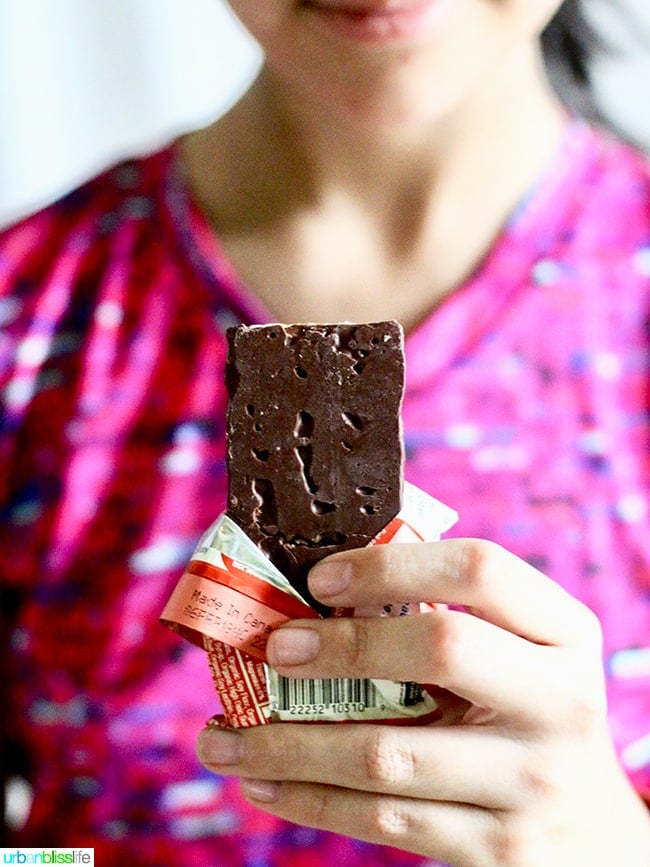 When time is limited, I reach for my favorite protein bars. I look for bars with lower sugar, but high protein.
Sports nutrition drinks
I'll admit: I never thought I'd be one of those people who drank sports energy drinks. Then again, I was never one of those people who worked out on a regular basis either.
Now I have a regular routine that includes calorie-busting, High Intensity Interval Training (HIIT) bootcamps. And I find that sports nutrition products DO have an impact on my performance, energy, and recovery.
I pour my favorite sports energy powder into a 21-ounce water bottle before I head to the gym. Then I drink it before, during, and immediately after my workouts.
When I get home, I have a protein powder drink. This helps to replenish electrolytes and help my muscles continue to burn fat and build muscle.
Looking forward
That's a quick look at five very simple, yet impactful ways I have incorporated dietary supplements into my daily routine to live a healthier lifestyle.
If you're interested in healthier living this year, I hope you consider one or all of these tips. I want to emphasize that I am not a doctor (I don't even play one on TV!) or health professional; these are good health habits that have personally worked for me. There are lots of choices when it comes to dietary supplements, so it's wise to talk with your doctor or other healthcare practitioner about what dietary supplements are right for you.
Here's to your good health in the new year!
What dietary supplements do you use in your own daily life? Which ones shown here would you consider trying out now?
I was selected for this opportunity as a member of CLEVER and the content and opinions expressed here are all my own.