We filmed an episode of Family Dinner TV show with Chef Andrew Zimmern! Here's a look at some of the fun behind-the-scenes. Plus: you'll find links to all of the Filipino recipes we shared on our episode.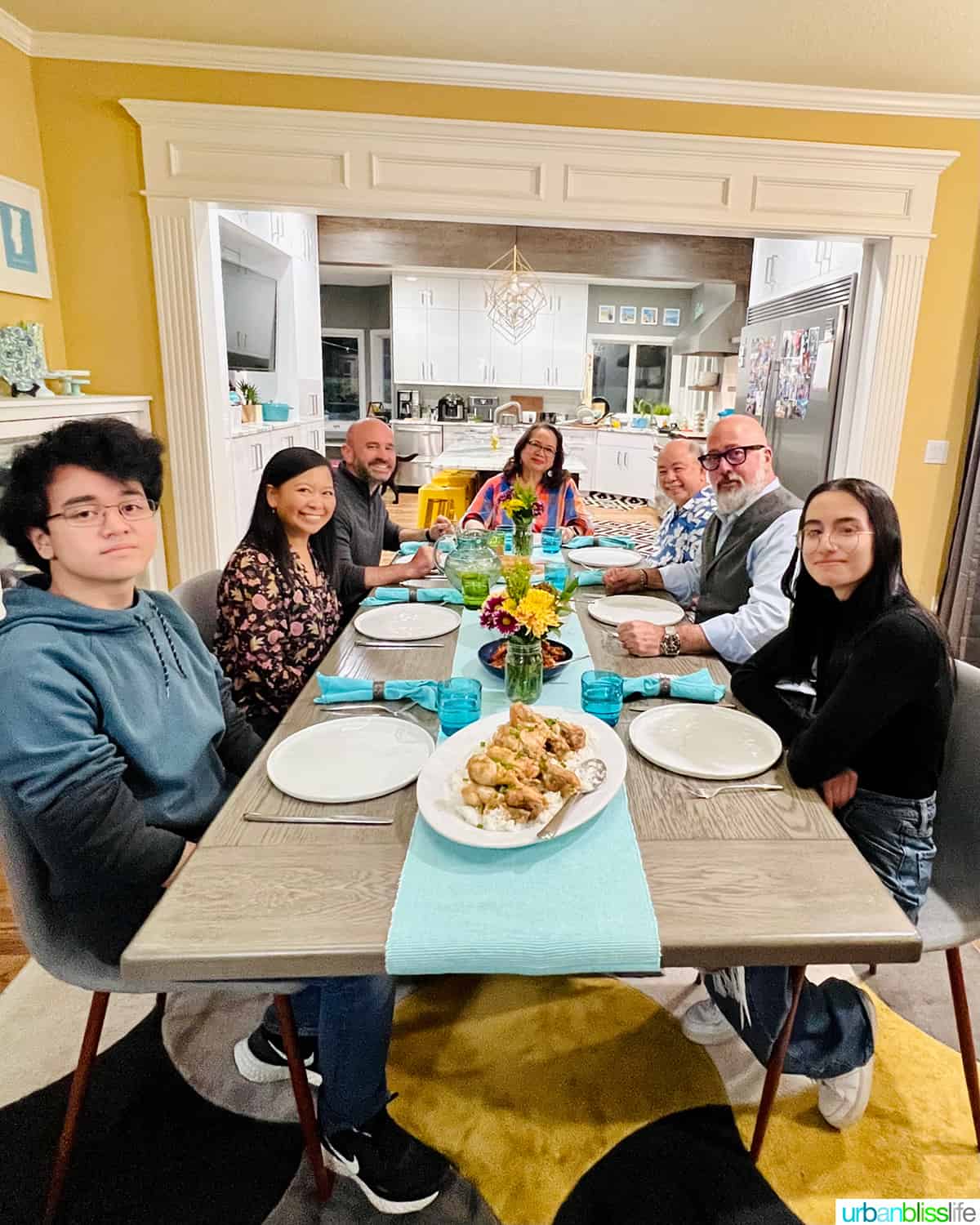 As a lifelong food and travel enthusiast, I've been watching Andrew Zimmern on television for decades. I loved his show Bizarre Foods. And I've watched him be a guest judge for so many popular cooking competitions.
So when a casting director contacted me because they were casting for the third season of his show, Family Dinner, I was super excited!
I had been contacted by casting agents for other shows before. I didn't want to get my hopes up, but I also really hoped they chose us!
The casting process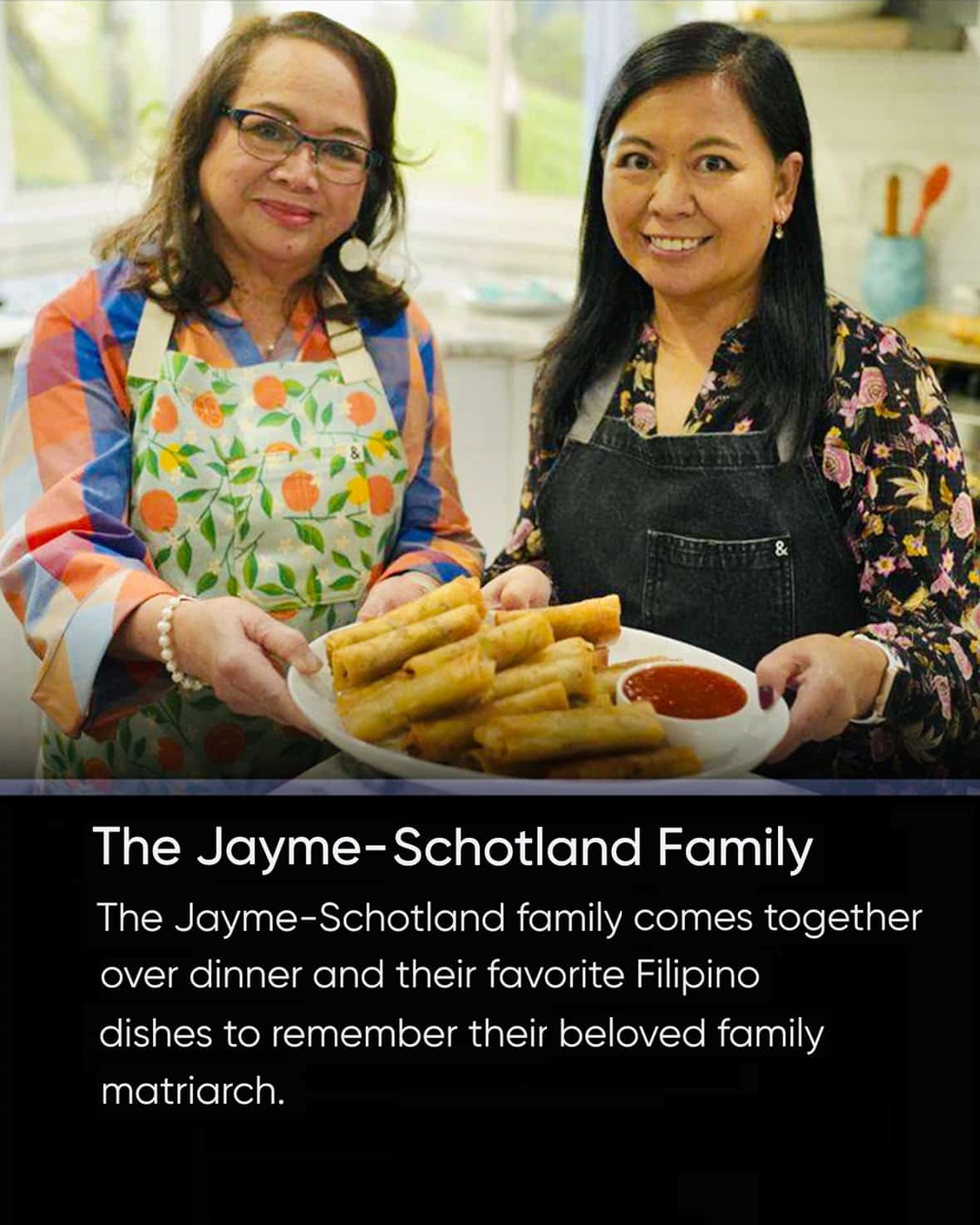 Over the past few years, I've been contacted by casting directors for other television shows. Some were not in my food, wine, or travel wheelhouse at all. One was a big cooking competition show with big name chef judges. For that, I went through three rounds of auditions and everything seemed great . . . and then they totally ghosted me. It was the strangest experience.
But when the casting director contacted me for Family Dinner, it just felt right. This was a chef and TV personality I had admired for many years. The premise was to share our family's story through our dinner table, which felt like a great fit.
Over several weeks, we sent them photos and videos. I remember traveling through Banff fielding phone calls from one of the producers. I was next to the 10,000-year-old Athabasca Glacier, going over possible dishes for the menu. It all seemed surreal at the time.
Lots of phone calls, emails, and texts later, I got the final note that we had been selected for an episode. Then the real fun began!
Before the tv shoot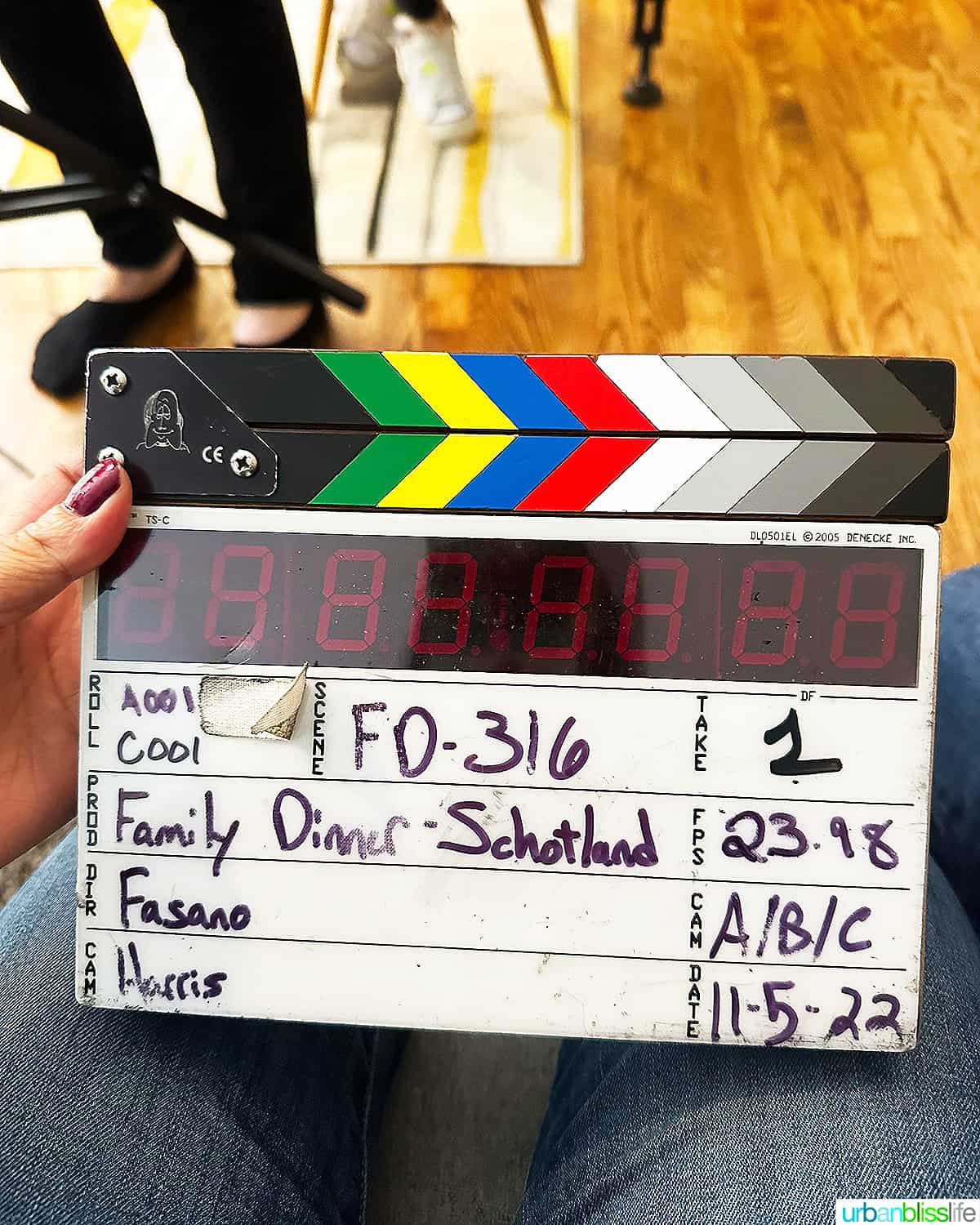 There are so many moving parts to a TV show like this. I'm in awe of every single person who works in television production. So many little details, so many forms. And, there's a lot of back and forth happens before the crew shows up at your door.
Although there's a game plan, I think changes are inevitable. The crew knows how to be flexible enough to change details last minute and adjust the schedule as needed. It's just one episode, and it was a lot to orchestrate.
My family and I had the easy jobs: we just showed up and took direction. We were instructed on the type of clothing to wear and not to wear. The director and director of photography showed up a couple of days before the shoot. They checked out our house and made notes for lighting, space, outlets, storage.
We purchased the groceries just before our shoot (we were reimbursed). We cleaned the house, reviewed our menu and recipes. And, I watched every episode of Family Dinner prior to our shoot.
What it's like to shoot a TV episode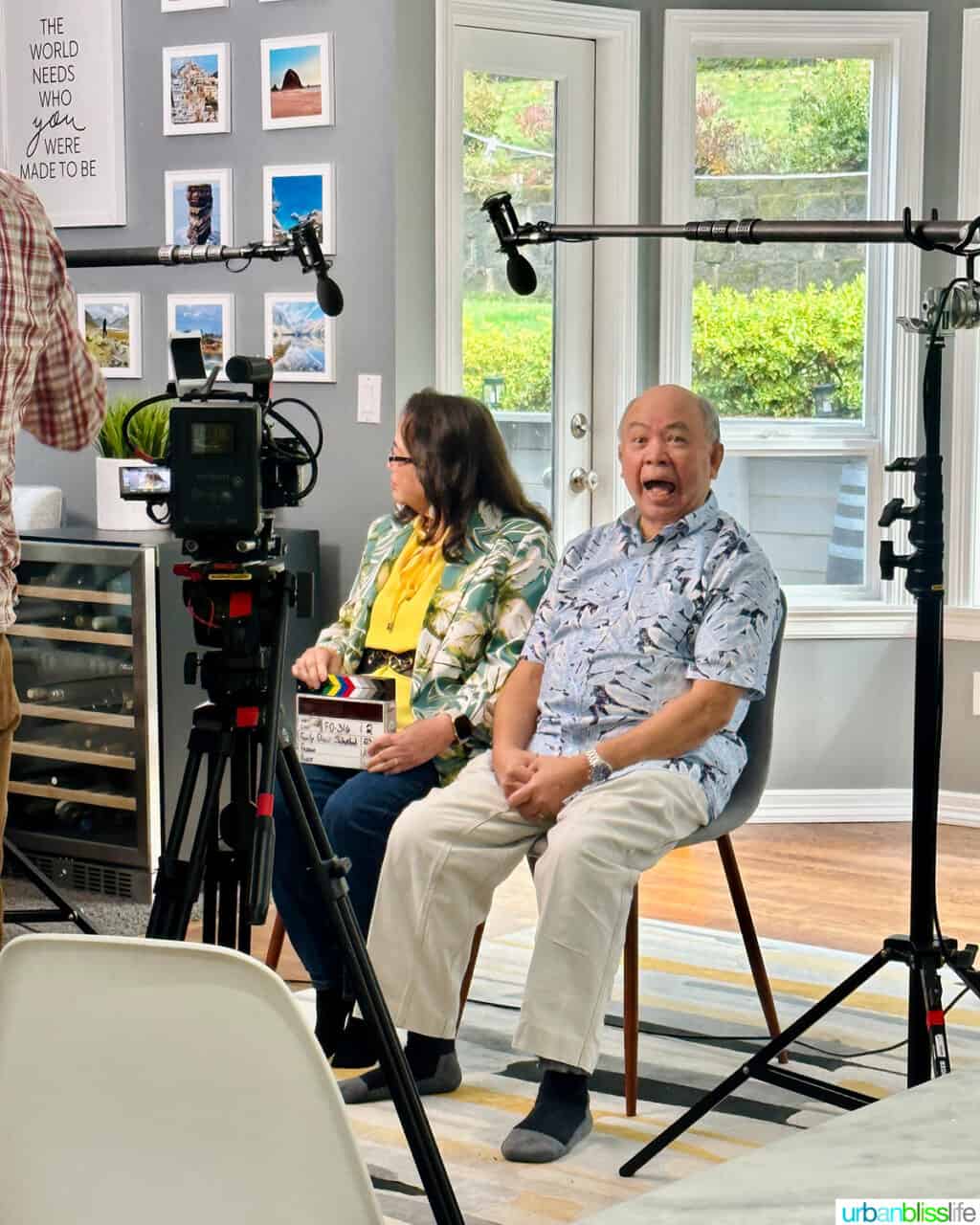 We shot for two very full days at our house. Then we drove 2 hours out to the Oregon Coast to shoot for one final half day.
There were 10 people in the production crew. Most of them were in our house from early morning until late at night. They have a ton of equipment, which was stored either in our larger family room or in our garage during the shoot.
The shoot itself was so much fun! I got to cook with and for Andrew Zimmern!! OMG!! What a crazy sentence to write out!
He also cooked a dish for us, which was so delicious. It was spicy, which you'll see my family isn't normally up for spicy food. But my mom, husband, and I all really loved the shrimp dish he made! And it was just awesome to watch him cook.
Most importantly, my parents had the best time. To see them light up while telling the stories of our family and cooking Filipino food was such a joy! I feel so grateful to have shared this experience with them. If you can't tell from the episode, my parents are awesome people. I am thrilled that they had this chance to shine!
The crew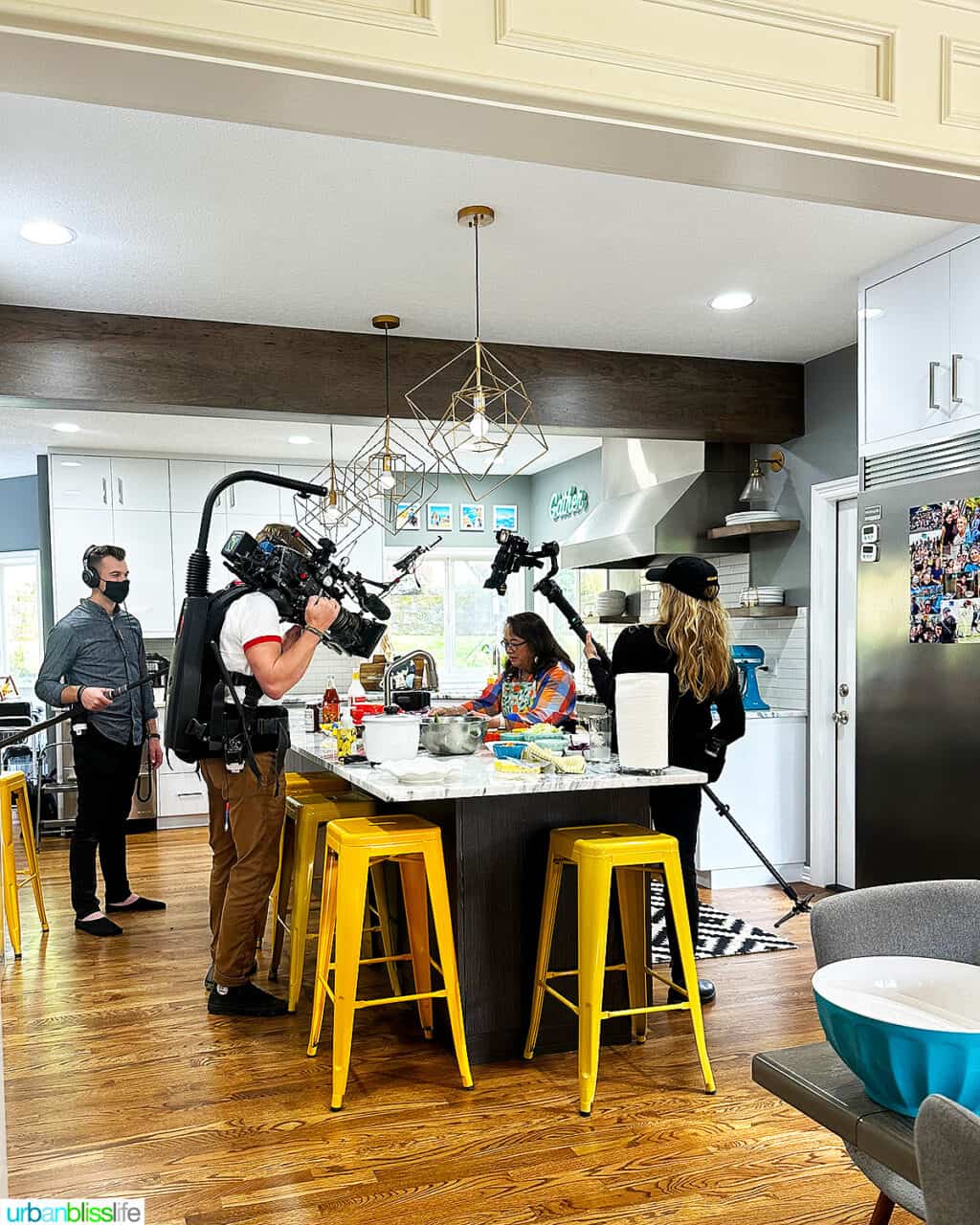 Here's one thing no one tells you about shooting a TV episode: you fall in love with the crew!
Maybe we lucked out. Maybe not all productions crews are as awesome as the one we had. But we really enjoyed spending time with the whole production crew.
It was a little sad when they all had to pack up and leave. The house immediately felt so empty. The dog was walking from room to room looking for the his new best friends.
So if you were part of the crew, we want you to know how grateful we are for each of you. We were so nervous, and you all made us feel so at ease and comfortable. Thank you!!
Frequently Asked Questions
Who pays for the food on a cooking show?
We paid for the groceries, and the production company reimbursed us.
How can I watch this episode of Family Dinner?
You can stream our episode (season 3, episode 16) of Family Dinner on the Magnolia Network, HBO Max, or Disney Plus.
How do you apply to be on Family Dinner TV show?
I was contacted directly by the casting director. However, for most reality television shows, you can find an application form online. Many times, casting calls will be posted by shows on their Instagram feeds.
Recipes as seen on the Family Dinner TV show
If you've come here for our family's Filipino recipes that were featured, here they are!
📷 If you do make any of the recipes, please snap a quick pic and tag @UrbanBlissLife #UrbanBlissLife. Then please share it on social media. We love to see what you make! And we'll often share reader photos on our Instagram stories.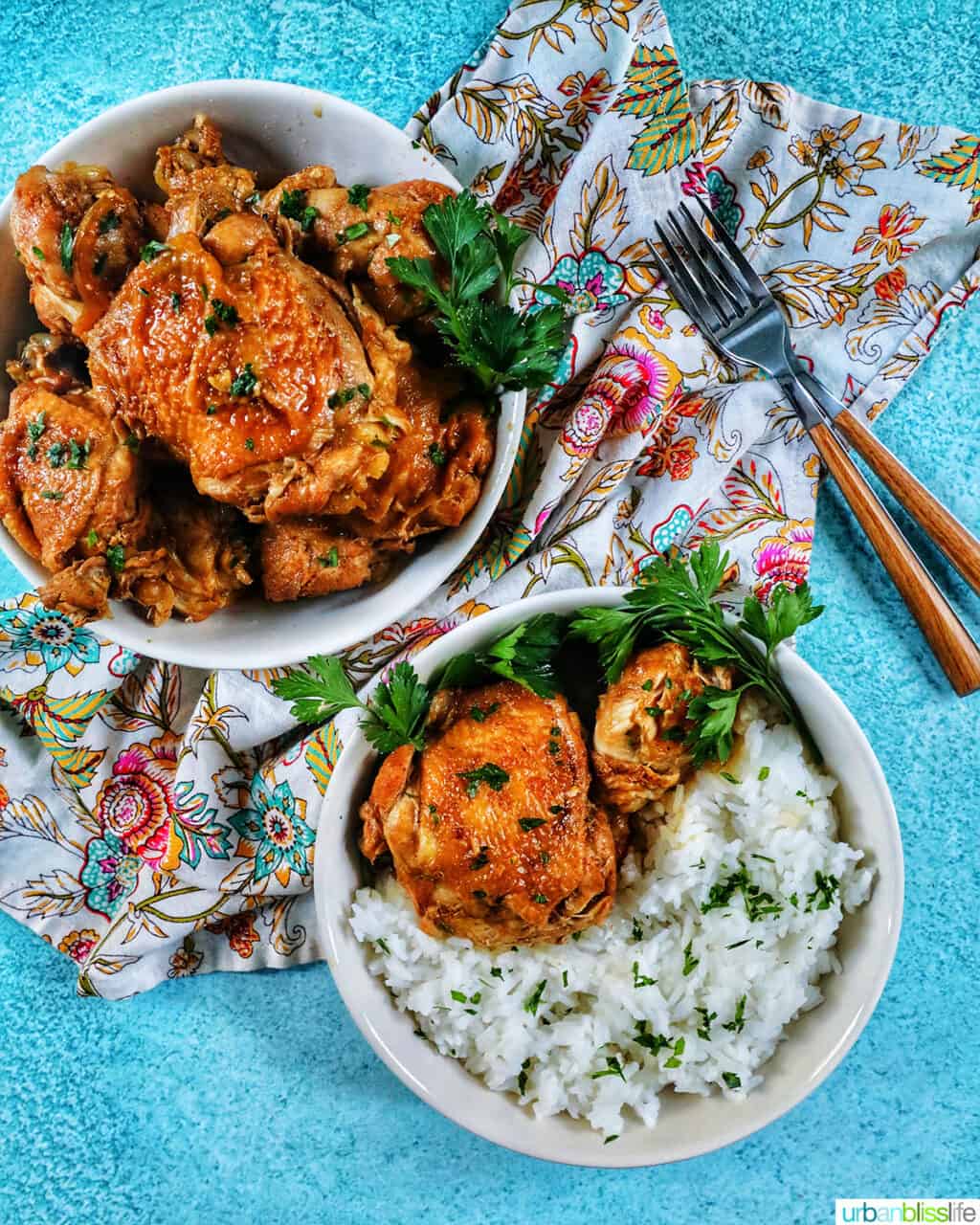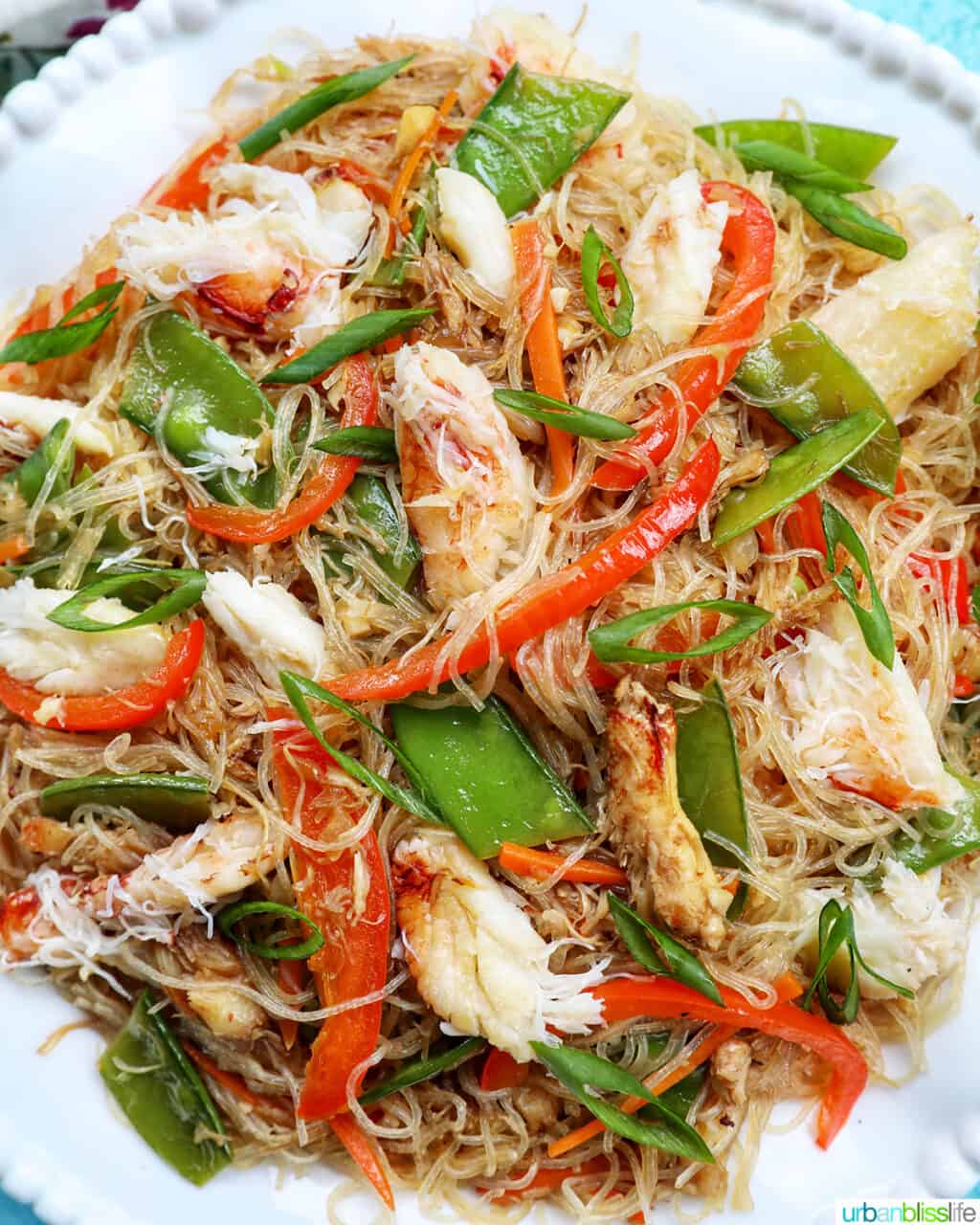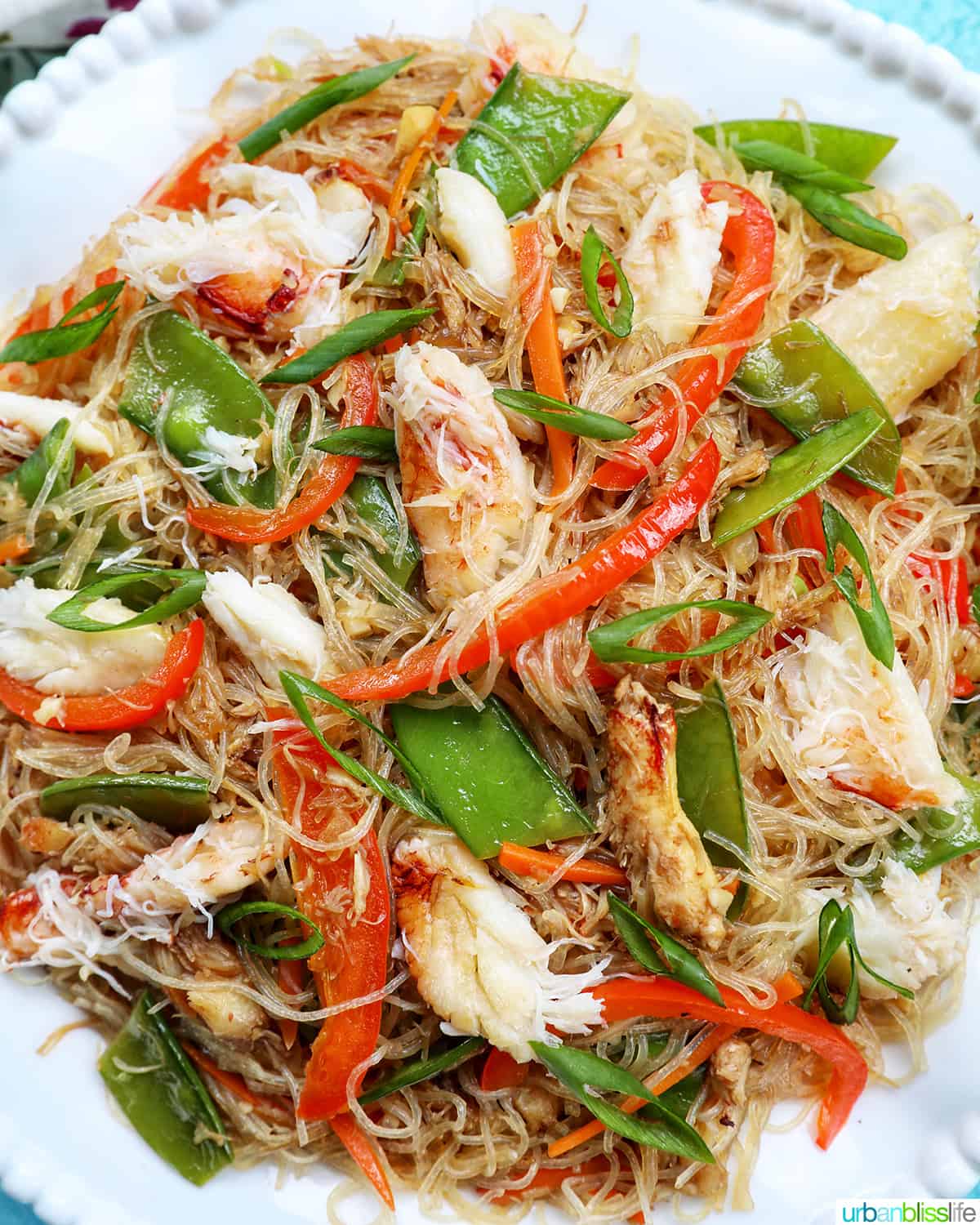 We went crabbing at Kelly's Marina on the Oregon Coast an caught some crab for this dish. Chef Zimmern's thoughts on our Crab Pancit: "The crab broth is what makes it. Because all the flavor goes into those noodles."
"That crab was worth the drive... It's spectacular."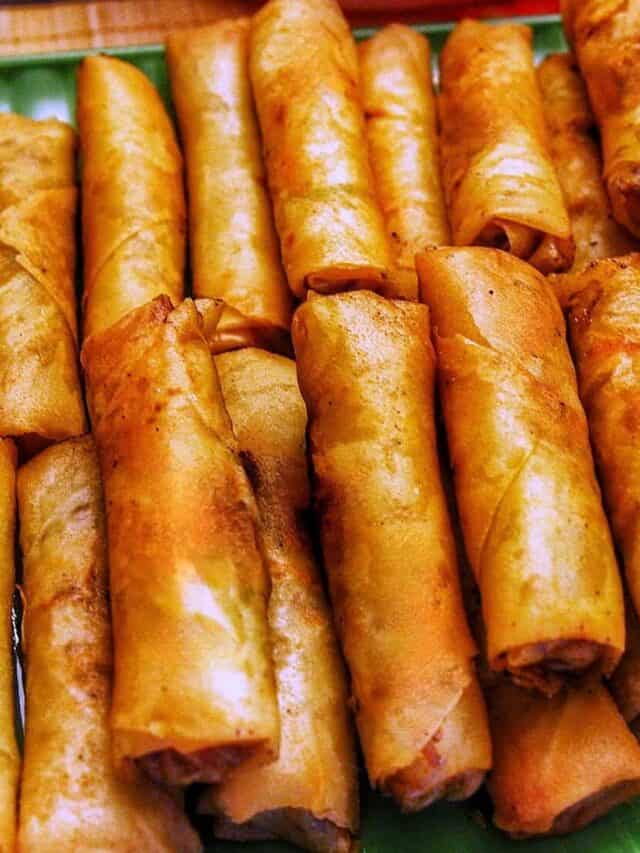 Chef Zimmern helped roll the lumpia we made on the show. He says, "The lumpia are pretty rockstar. Mmm. It's delicious. Really crunchy, super yummy."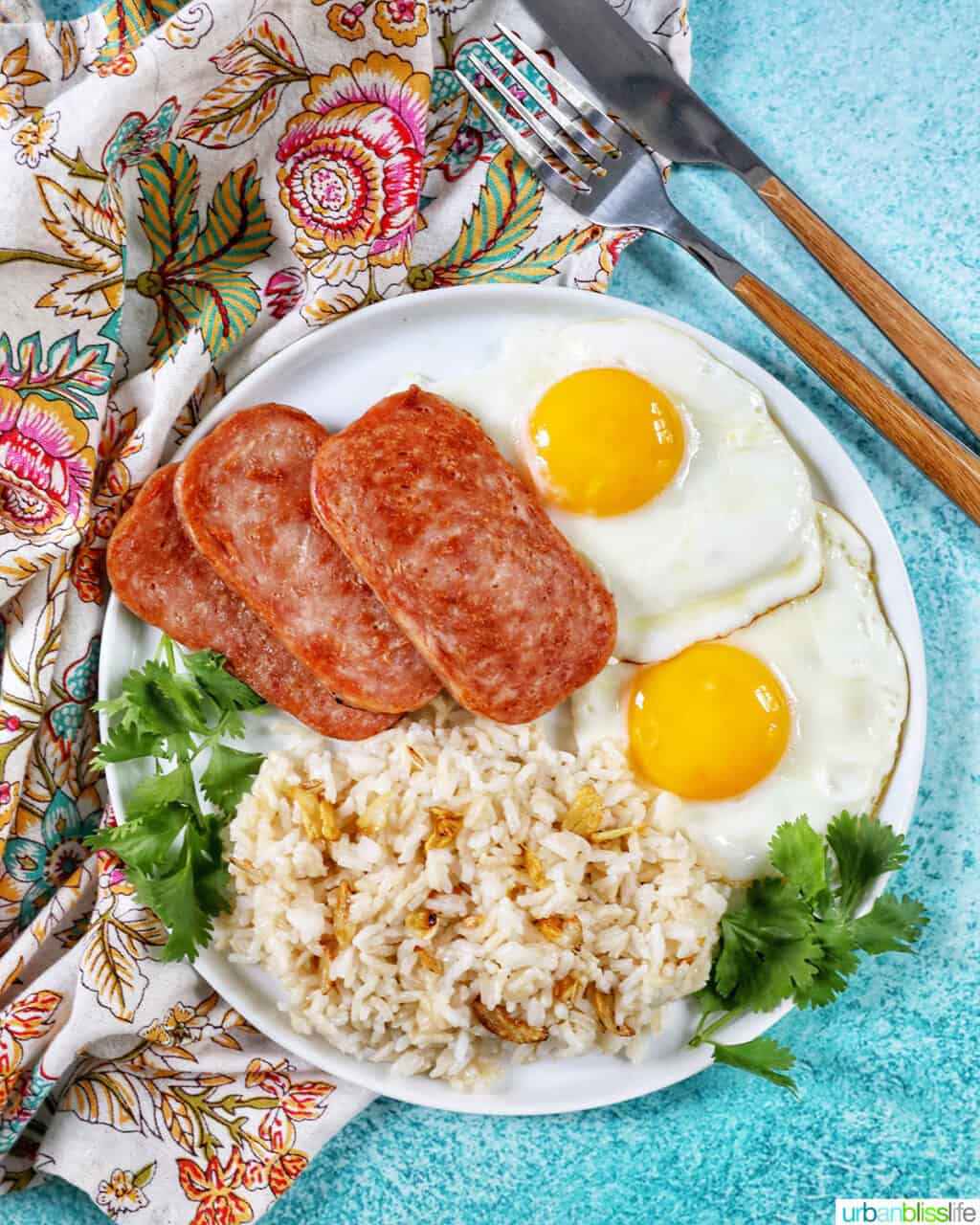 We started the first day by making Spamsilog to set the tone for the rest of the meal. After discussing how it's the ultimate Filipino comfort food, Chef Zimmern says "It's just perfect."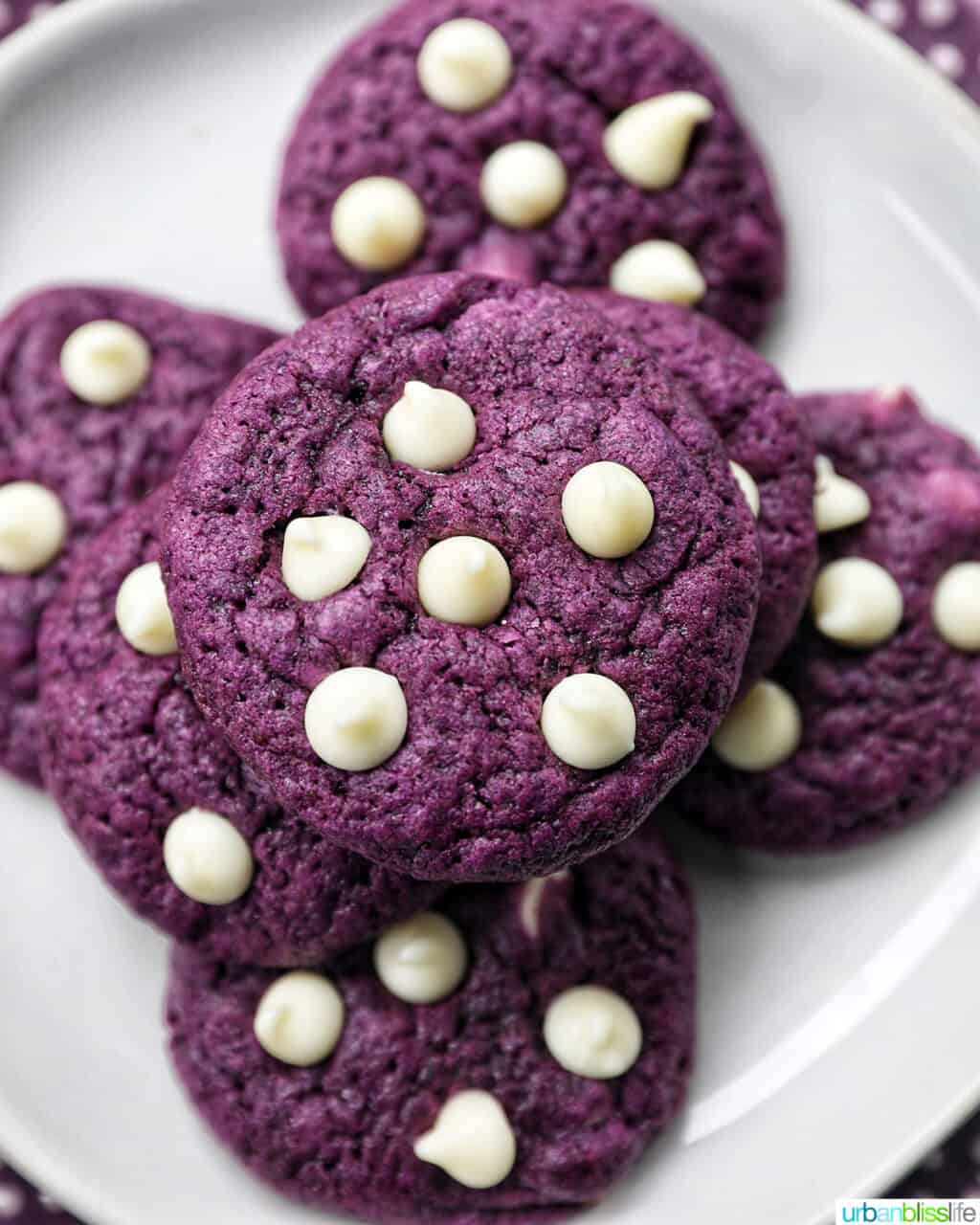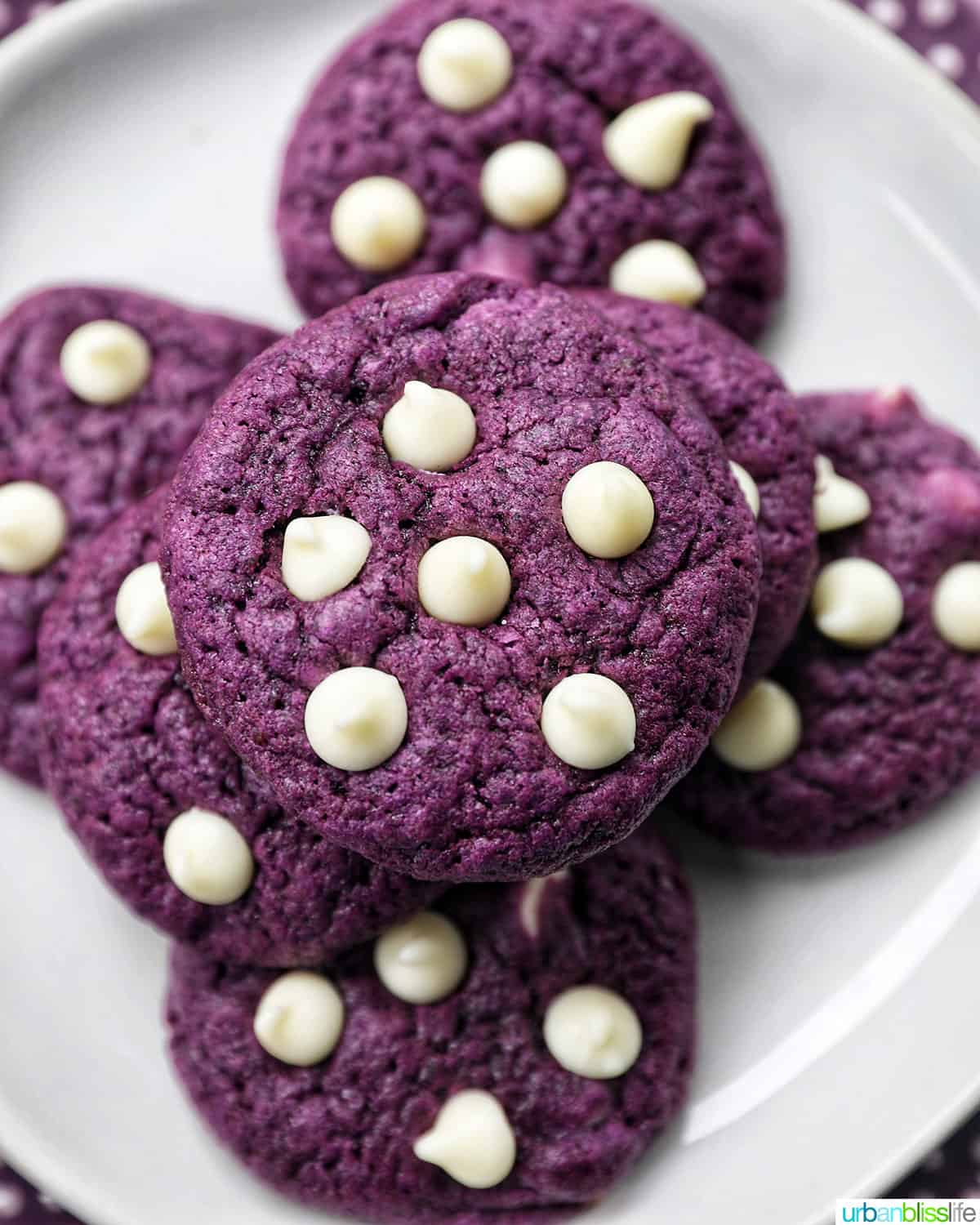 An incredible experience
Being part of the Family Dinner TV show was an incredible experience. Definitely one of the Top 10 in my life so far. I would do it all over again and again, it was such a positive experience.
Many thanks again to the Magnolia Network, Chef Zimmern, the AMAZING production crew, and the producers. If you have watched the episode, thank you for watching it! We would love to hear your thoughts, and you can feel free to leave them in the comments below.
More Filipino recipes
I hope we've enticed you to try to cook more Filipino food at home! If you're ready, here are more Filipino recipes to try.
Did you make any of these recipes? Don't forget to leave a 5-Star 🌟🌟🌟🌟🌟 rating and comment below letting us know which one you made and how it turned out. Thank you!