Getting away for the weekend? This Central California Travel Guide takes you through some fun stops in four cities within and adjacent to the Silicon Valley.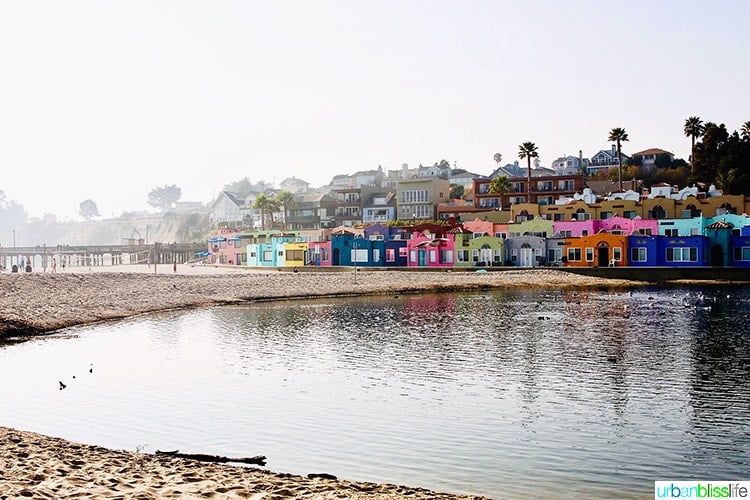 During my girls' trip to the San Jose, California area, my friends and I packed in stops to four main cities: Livermore, San Jose, Santa Clara, and Capitola. Hotel Valencia Santana Row in San Jose turned out to be a nice resting point each night and a good starting point for the day's adventures.
If you're planning to travel to the Silicon Valley area, here's a weekend travel guide to some of the spots we visited. I'll start North, with Livermore, and then make our way down South to Santa Cruz and Capitola. You can click the Urban Bliss Life Weekend Guide Google Map below for specific locations.
LIVERMORE, CALIFORNIA
One of the highlights of girls' getaway weekends is laughing with friends over good food. We kicked things off with a hearty meal at Monica's in Livermore.
Monica's Livermore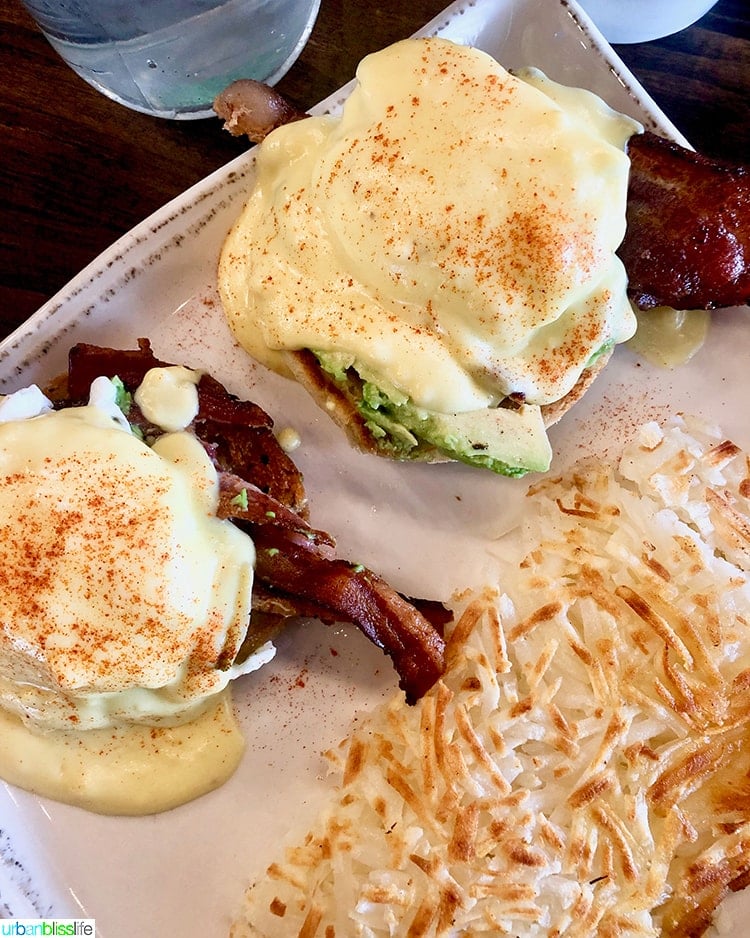 2074 Second Street
Livermore, CA 94550
925-292-5568
HOURS: Saturday- Thursday8:00 am - 3:00 pm
Friday 8:00 am - 3:00 pm, 6:00 pm - 10:00 pm
For more information visit: https://www.monicaslivermore.com/
Monica's Livermore is a popular breakfast, brunch, and lunch spot that's set in one of Livermore's original wineries. With a large outdoor patio, this modern eatery serves up American comfort food and baked goods with a focus on seasonal ingredients.
I thoroughly enjoyed chowing down on the California Bennie ($14.95) with bacon and avocado. I would also suggest trying the Lemon Ricotta Pancakes ($11.95) and the Going Coastal Omelette (market price) with a mound of fresh Dungeness crab.
Wente Vineyards Estate Tasting Room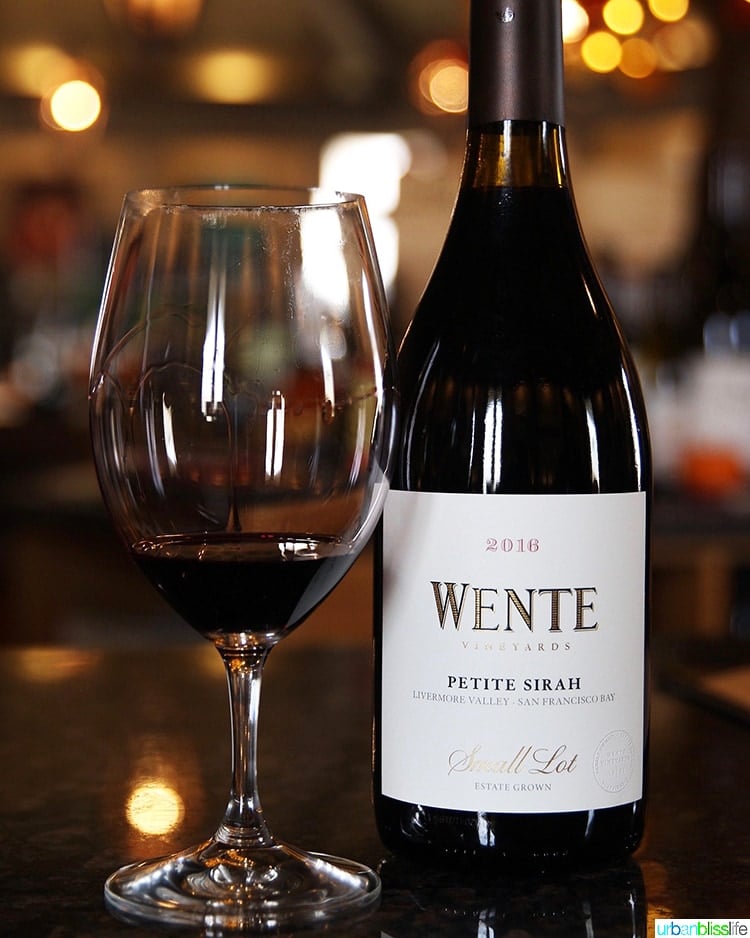 Wente Estate Winery and Tasting Room
5565 Tesla Road
Livermore, CA 94550
HOURS: Mon-Sun 11:00am-5:30pm, last tasting at 5pm.
Tastings start at $20/person
Founded in 1883, Wente Vineyards is the country's oldest, continuously operated family-owned winery. Over 80% of California Chardonnay stems from the Wente Clone, and fifth generation winegrower Karl D. Wente carries on the family legacy through their four distinct Chardonnays.
My friends and I did the Journey Tasting Experience ($20/person) at the Wente Vineyards Estate Tasting Room. While this is the land of Chardonnay, I'm not a big fan of most California Chardonnay. Instead I came here seeking the big bold reds that are tricky to find up in Oregon. I enjoyed the 2016 Petite Sirah (pictured above, $45/bottle). There are beautiful grounds outside of the tasting room to soak up the California sunshine with a nice bottle of wine.
Livermore: Concannon Vineyards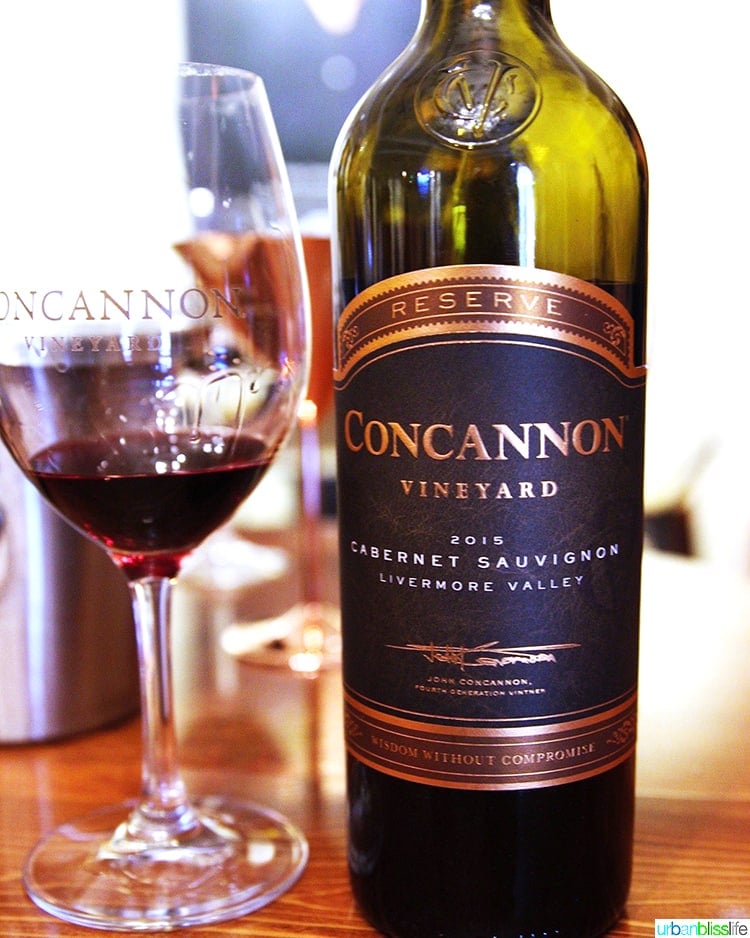 Concannon Vineyard Tasting Room
4590 Tesla Road
Livermore, CA 94550
HOURS: Daily 11am - 4:30pm
From the kings and queens of Chardonnay to the kings of Cabernet Sauvignon, our next stop in Livermore was Concannon Vineyard. Approximately 80% of all California Cabernet Sauvignon comes from the Concannon Clone. Also established in 1883 (it's starting to feel like the war of who was first, but we ignore that and keep drinking), Concannon Vineyard delivers that big bold California Cab that I was looking for. I happily brought a bottle back home with me.
SAN JOSE, CALIFORNIA
San Jose: Santana Row
Our hotel was centrally located in San Jose, right in the middle of shopping and eating destination known as Santana Row. This is a long street filled with posh shops, restaurants, wine bars, a movie theater, and more. For the updated list of cafes and restaurants, visit SantanaRow.com. Here's a look at some of my fave spots on Santana Row.
Cocola Bakery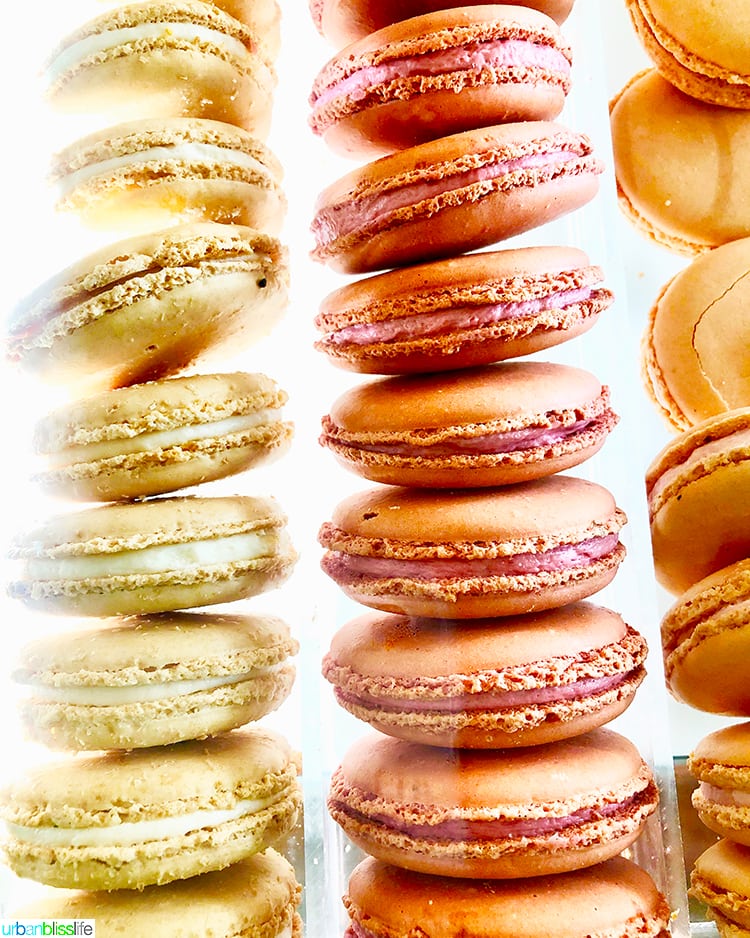 333 Santana Row,
Suite 1045
San Jose, CA 95128
Cocola Bakery is a charming French bakery and café. Here you'll find French pastries, breads, desserts, and gourmet sandwiches on fresh baguettes, along with salads and homemade soups. The lines here can get extremely long, especially on busy weekend days and nights, so be prepared for a wait. The macarons are worth it!
EMC Seafood & Raw Bar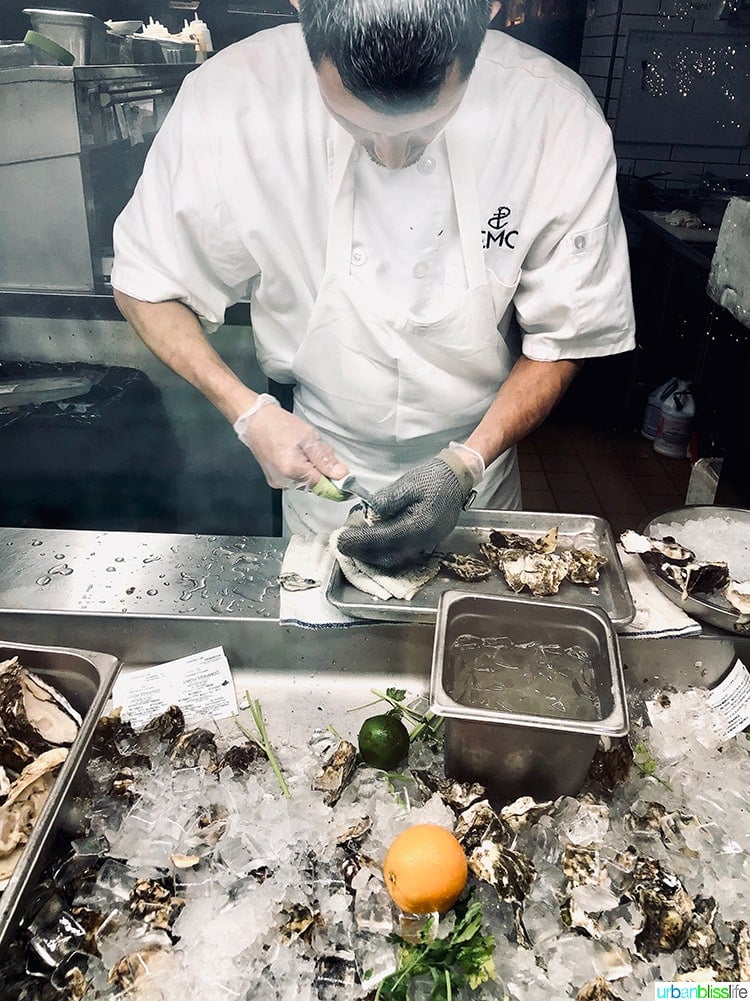 378 Santana Row,
Suite 1100
San Jose, CA 95128
I love how EMC Seafood and Raw Bar puts on a show right in their front window, as you watch their chefs masterfully shuck the day's fresh oysters. Here you'll find fresh seafood, including a lively raw bar, as well as cocktails handcrafted by in-house mixologists. Casual diners and seafood enthusiasts alike are drawn to EMC's tastebud tingling lunch, dinner and drink options.
Mendocino Farms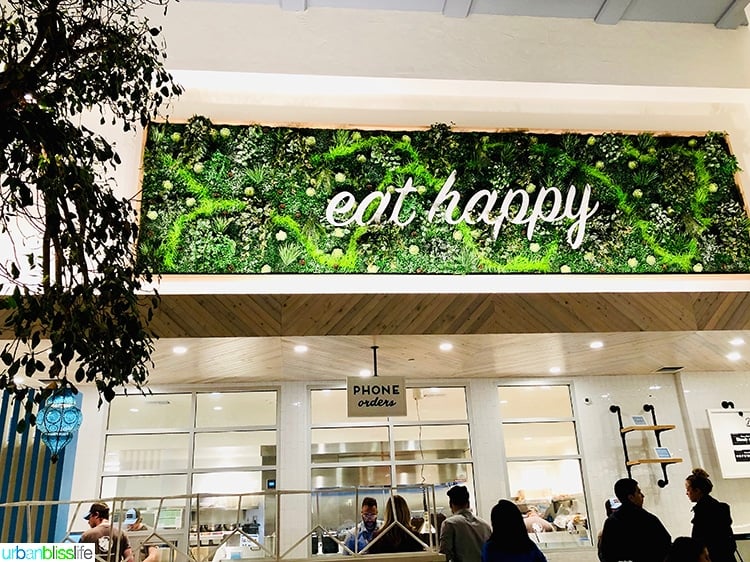 3090 Olsen Dr,
Suite 150
San Jose, CA 95128
Mendocino Farms is a bright, modern Los Angeles-based artisanal sandwich and salad shop. The Santana Row location is around the corner at the end of the main street. You order at a kiosk or at the counter, and it's a little confusing at first the way the stations are arranged, but the super friendly staff will jump to your rescue if you have questions. It's considered a "premium fast-casual" restaurant, which is really a nod to the fresh, local, sustainable ingredients. I loved my sandwich from here. Family travel tip: kids eat FREE here all day on Tuesdays!
Sugarfina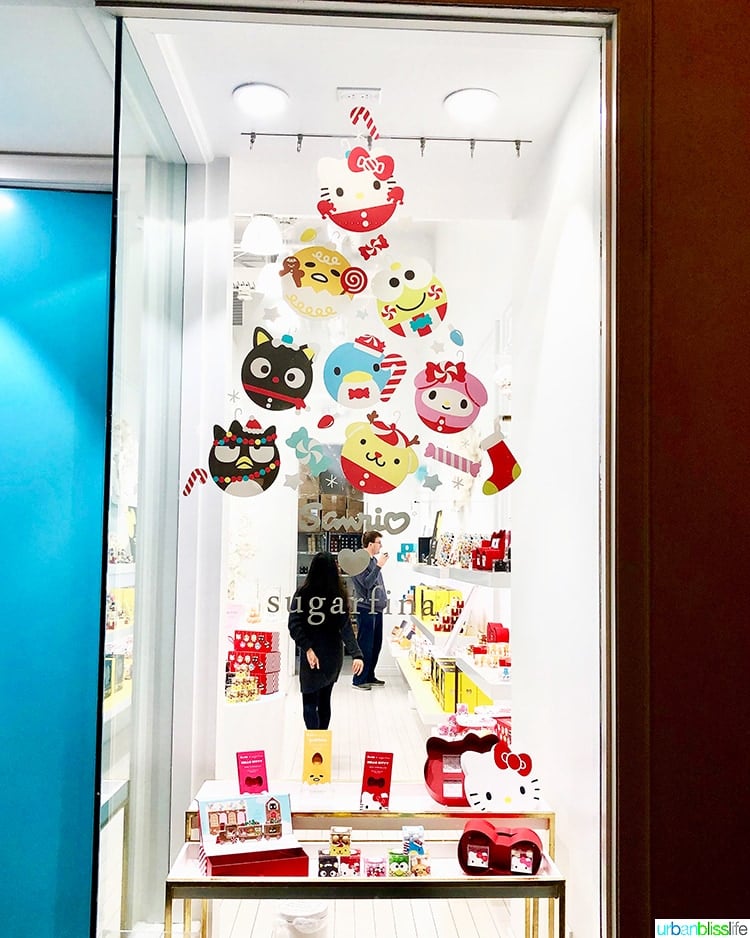 377 Santana Row,
Suite 1015
San Jose, CA 95128
It's a good thing our time was limited, because I probably would have spent way too much time and money at Sugarfina. This luxury candy boutique for grown-ups features 150+ gourmet sweets from small artisan candy makers around the world. It's super bright, airy, and everything is packaged so adorably that you will surely find a souvenir for everyone back home -- and several for yourself!
SANTA CRUZ
After we had a chance to dine at Hotel Valencia's Oveja Negra and catch up on some sleep, we headed south the next day. First stop: the beach town of Santa Cruz, which is about a 30-40 minute drive (depending on traffic) from San Jose.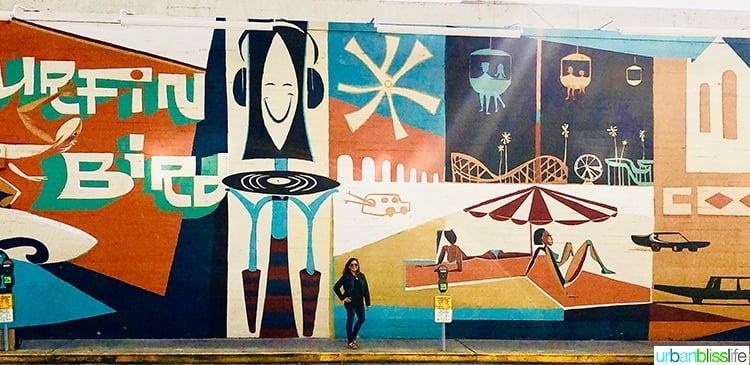 Bookshop Santa Cruz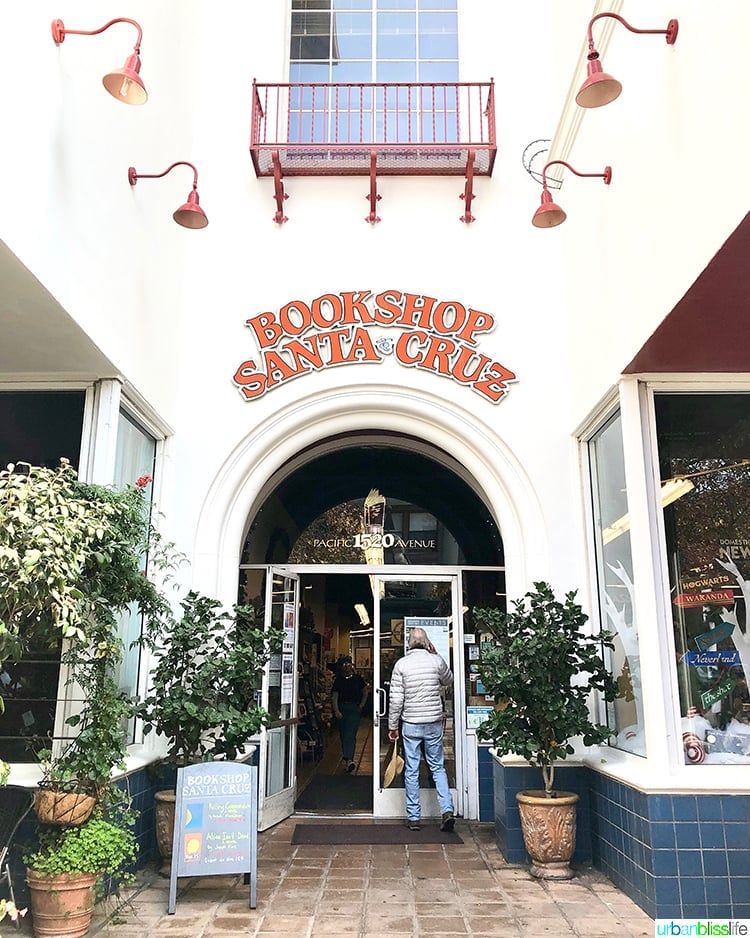 1520 Pacific Avenue
Santa Cruz, CA. 95060
HOURS: Sun - Thurs 9 am - 10 pm |Fri & Sat 9 am - 11 pm
Book lovers, you won't want to miss a stop at Bookshop Santa Cruz. This 20,000+ square foot independent bookstore has been here since 1966. It reminds me of what would be one section of Powell's Bookstore here in Portland: silimar floor-to-ceiling bookshelves overflowing with books, magazines, souvenirs, games, and gifts throughout.
Buttercup Bakery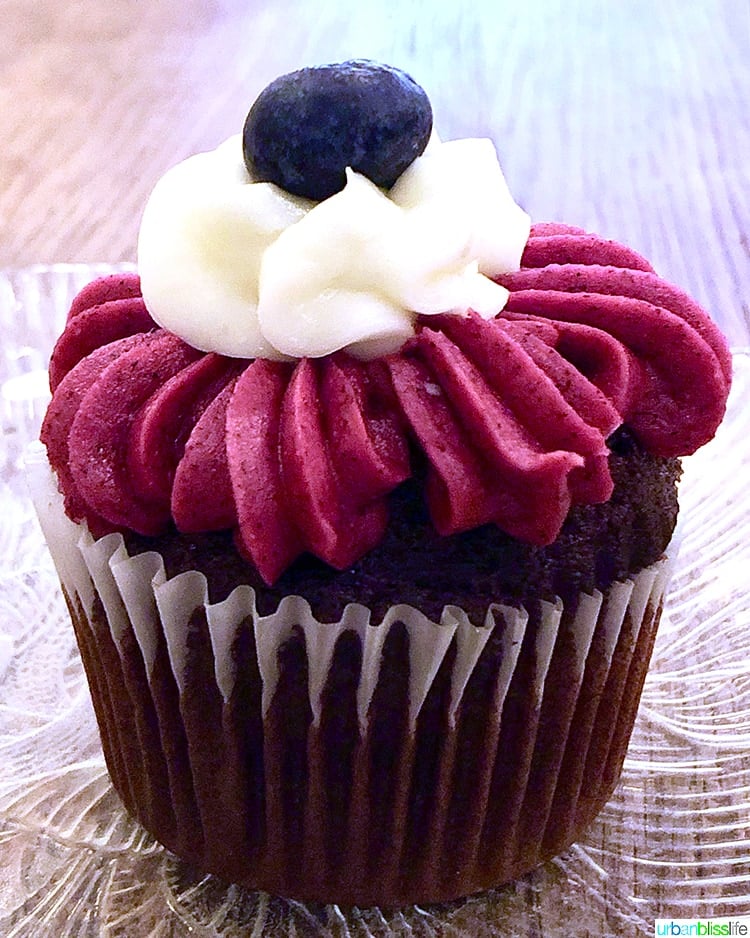 1411 Pacific Avenue
Santa Cruz, CA, 95060
Bakery/Cafe hours: Mon-Thurs 10am-9pm | Fri-Sun 9am - 9pm

Right across the street from the Bookshop in Santa Cruz is Buttercup Cakes and Farmhouse Frosting. Don't look online: it's very confusing which is which, and are the sites for the same place or is it only a catering bakery? Just be sure to check out the physical bakery/cafe when you are in Santa Cruz. It's super cute, and the food here for breakfast and lunch is delicious.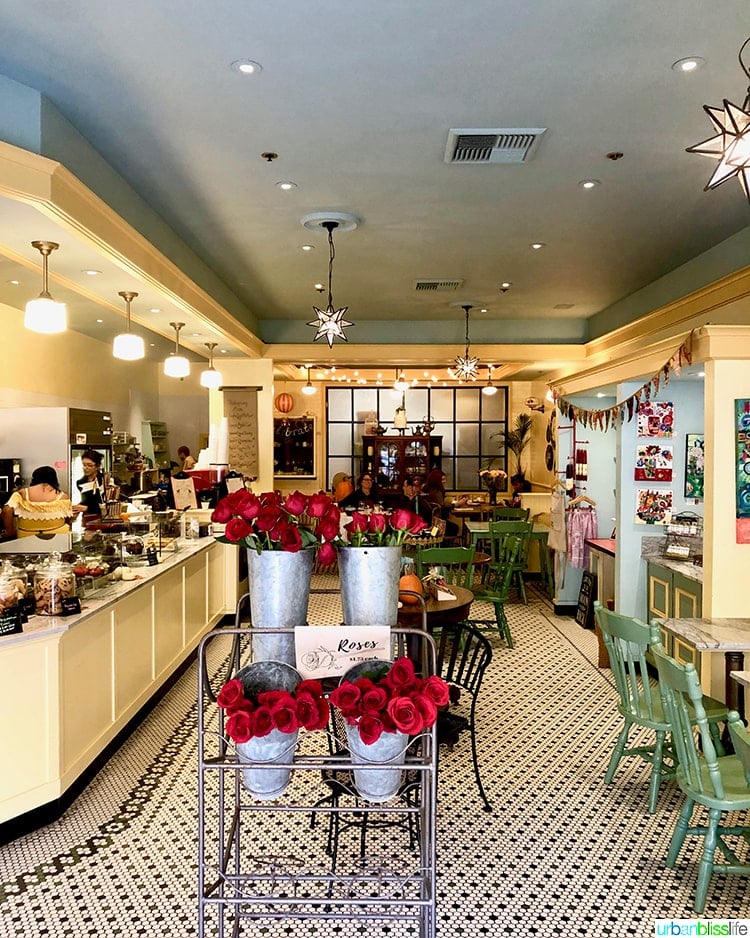 CAPITOLA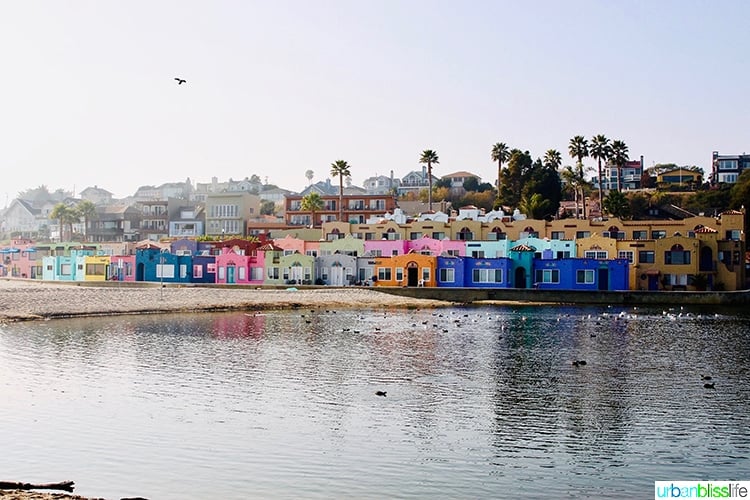 Apparently not an official city, the seaside village of Capitola is adjacent to/part of Santa Cruz. It's known for the rows of vibrant, colorful houses along the waterfront. The village's roots began as a tent camp, and has grown to a beautiful bayfront shopping and eating destination.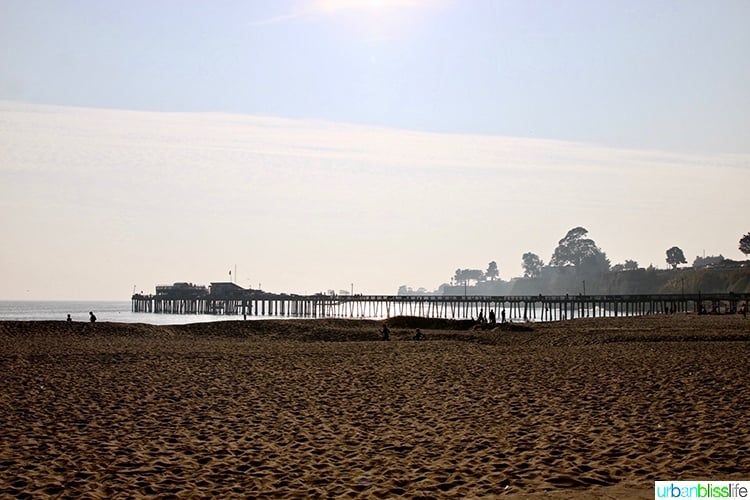 Zelda's on the Beach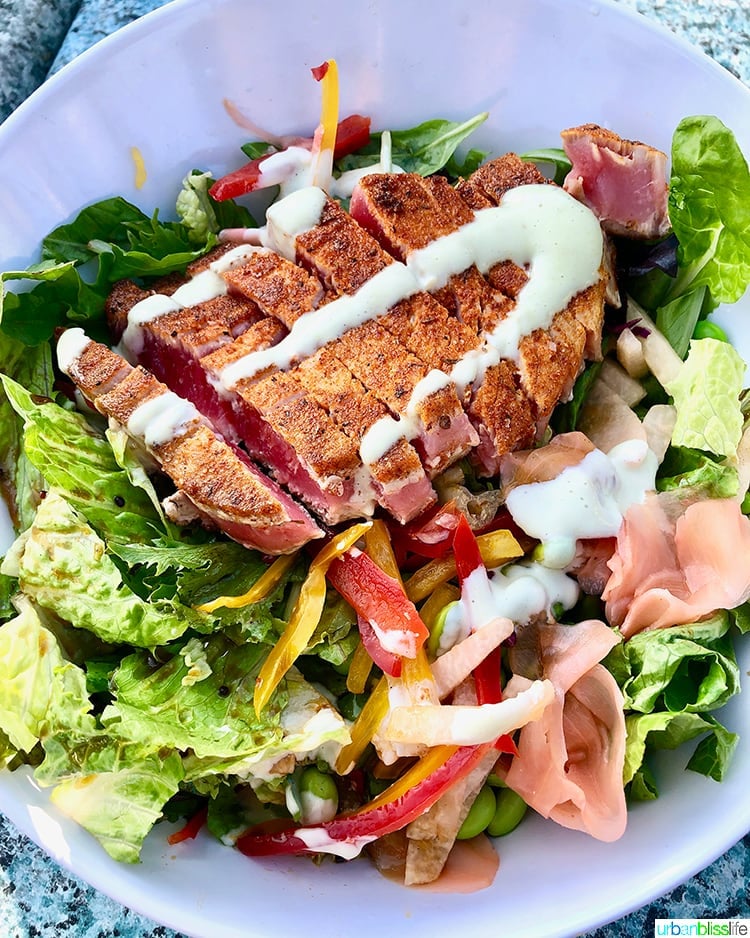 203 Esplanade
Capitola, CA 95010
http://www.zeldasonthebeach.com/
If you're looking to enjoy the Pacific Ocean view while dining, Zelda's on the Beach is the spot.
Located across the beach from the boardwalk with plenty of outdoor patio seating facing the water, Zelda's is a classic coastal restaurant. You'll find traditional seafood dishes, large salads, and family favorites like burgers and sandwiches. The view also can't be beat.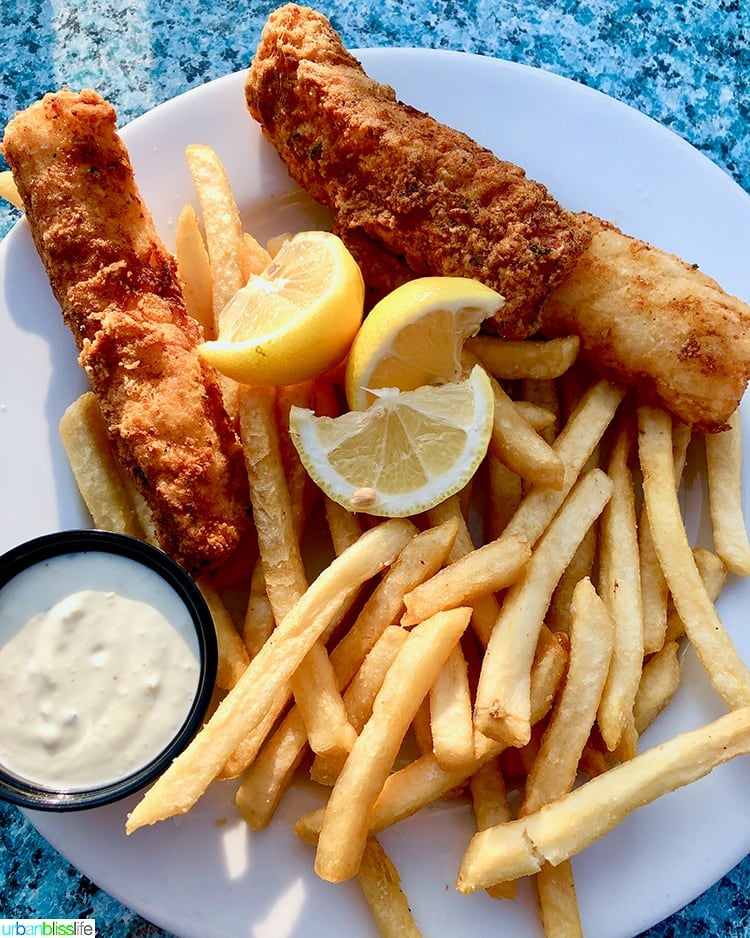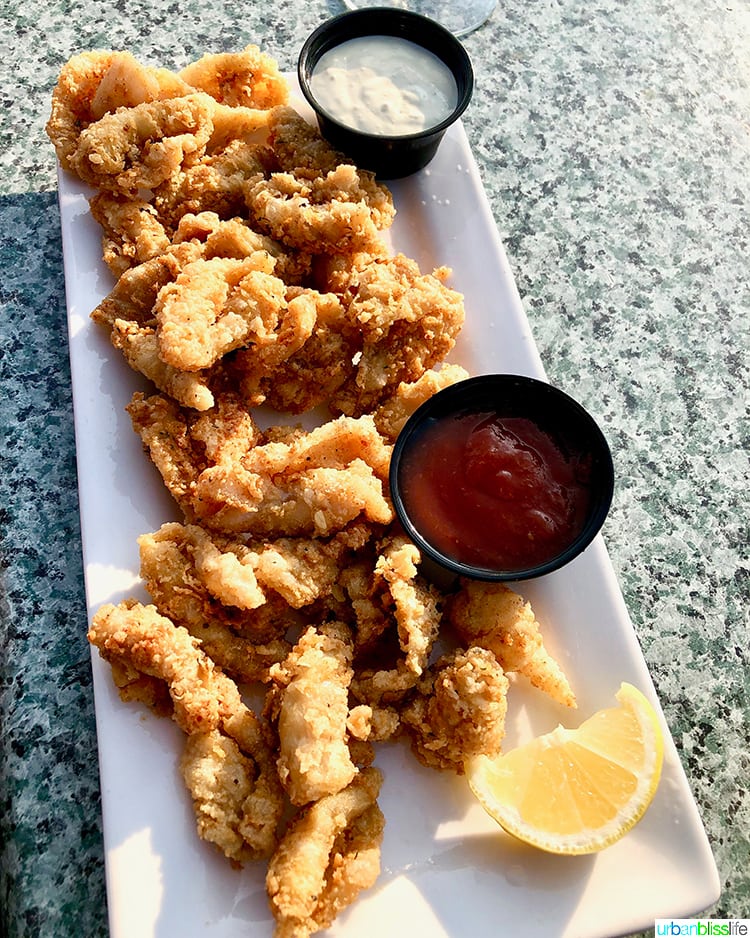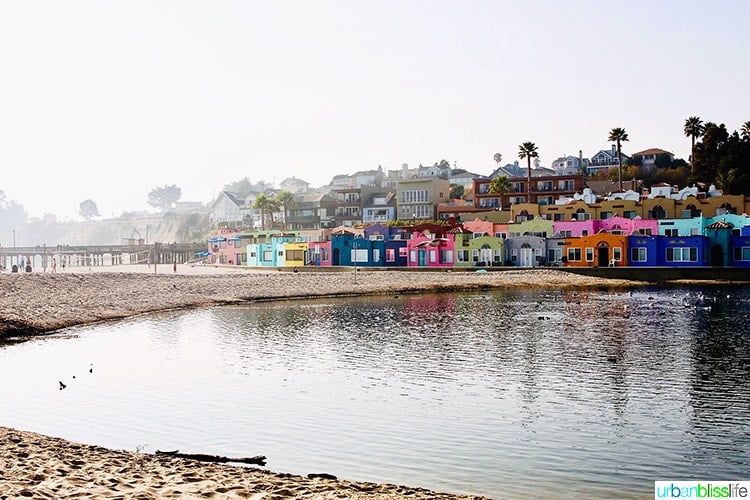 As always, our time was short and there were so many other places I would love to visit on another trip. I hope this Central California travel guide gives you a starting point in planning your own trip to the Silicon Valley area on your California travels.
Have you visited any of these cities? What are some other places you'd recommend for a girls' getaway weekend?
Other Getaway Ideas
PIN IT: