Fullerton Wines offers fun, approachable, and affordable wine tasting classes in Portland, Oregon.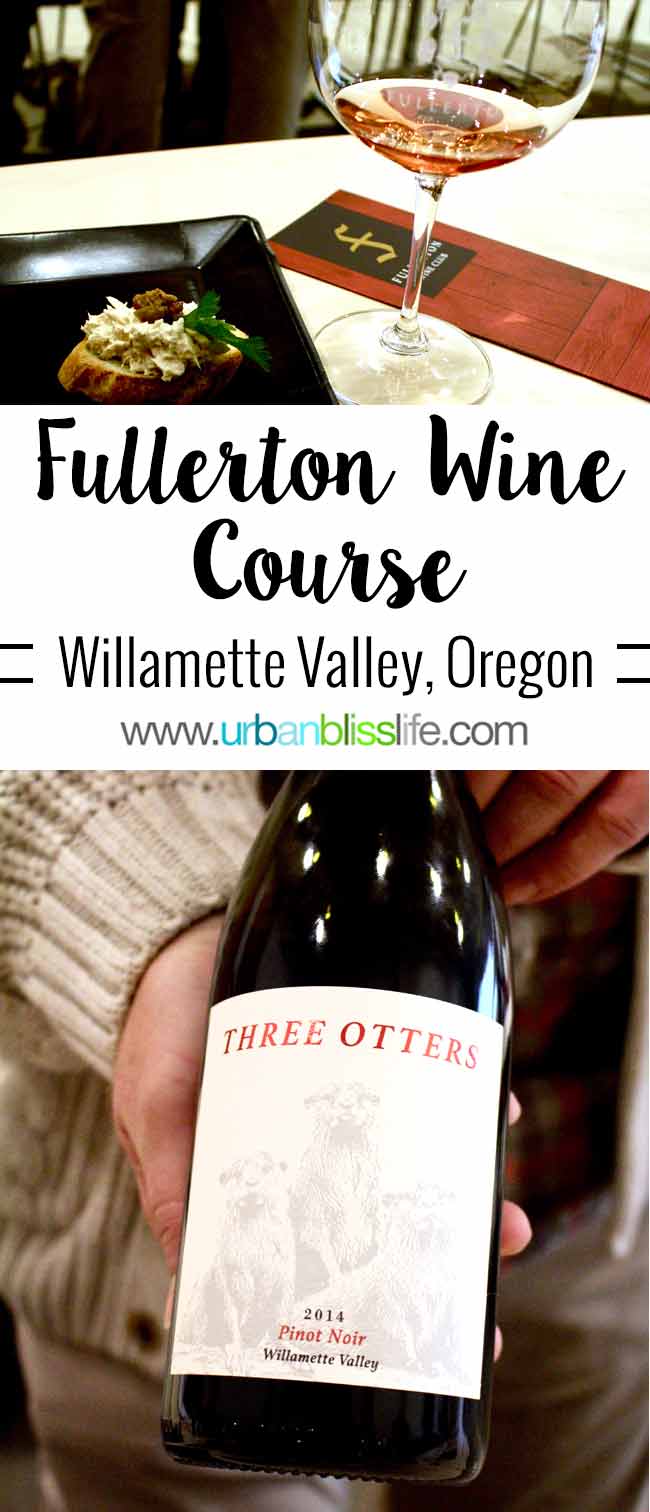 While I enjoy wine as a delicious drink, I also have a deep admiration and respect for the winemaking process. I am constantly trying to learn more about winemaking, wine styles, wine pairings, and share what I learn here with you.
Many times, I have gone to sign up for wine certification courses, but life keeps throwing obstacles in that prevent me from doing so. Luckily for wine enthusiasts like you and me, there are wine education options that don't require committing several months and hundreds or thousands of dollars to full formal wine training. Wineries such as Fullerton Wines in Oregon's Willamette Valley offer wine tasting classes for the everyday wine enthusiast at affordable prices.
Fullerton Wines tasting course
Fullerton Wines hosts wine courses once a month, usually the last Thursday of each month. Most courses are held at the Fullerton's private residence, which is also the site of one of their vineyards, in Beaverton, Oregon. Each wine tasting class normally costs $40, which is a fantastic deal for wine education, and considering all of the goodies attendees receive.
Recently, I was invited to attend a wine course compliments of Fullerton Wines. It was called It's Alive: Aging of Wine. Here's a look at what you might expect when you attend one of the Fullerton Wine tasting classes.
The course
Fullerton Wines is, like many Oregon wineries, a family business. After my friend and I arrived, we were greeted by Co-owner/Associate Winemaker Eric Fullerton, his wife and Owner/General Manager Susanne Fullerton; their son and Winemaker Alex Fullerton; and Sales Manager Jeff Mathews.
Wine courses are limited in attendance, and there were about 8 people in the particular course that I attended. I think a lot of people might be intimidated by wine courses because they may feel like they don't know enough about wine, but keep in mind: everyone else in the class is there to learn along with you!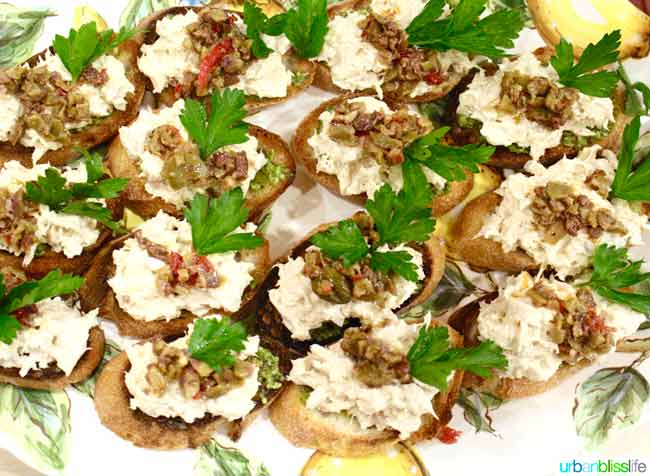 After getting seated, we were treated to delicious bites catered by the matriarch of this wine family, Susanne Fullerton. Throughout the course, we enjoyed two different types of crostini, as well as a cheese and fruit board.
We were each given a notebook full of detailed information about aging wine, and space for notes.
Alex Fullerton ran the wine tasting class with a very approachable, casual style. If you're a complete wine newbie, have no fear: the course starts off with an overview of important wine vocabulary that relates to the course topic. Alex does a great job of pausing here and there to make sure everyone is following along, and to answer any questions.
During our particular course, Alex reviewed the different factors that makes wine able to age and what happens to wine during aging. If you are worried that you'll forget what you learned, the information given to you in your course notebook is thorough enough to cover the major points you learn during the course without going overboard into the too-much-information territory.
The wines
And of course, what would a wine course be without wine? Regardless of which course you take, your $40 course fee includes wine samples. As you would guess, the samples are of Fullerton Wines.
Fullerton Wines makes and sells two labels: the Fullerton Wines label, which is their higher priced label, and the Three Otters label, which is their everyday wine label. Cool fact: the Three Otters have been part of the Fullerton Family Crest since the 13th century. I love learning fun facts like this!
We started off the course with a 2014 Three Otters Pinot Noir Rosé. At around $20 per bottle (the 2015 currently retails for $18/bottle), this is an incredible value for what I consider to be a lovely Pinot Noir Rosé.
Then we moved onto the 2014 Three Otters Pinot Noir ($20). This is a smooth Oregon Pinot Noir, with delicious blackberry, strawberry, and cherry flavors. Loved this one so much, I bought a bottle to take home!
Wine vertical comparisons are a big part of wine tasting classes. We did a side-by-side vertical tasting of the 2015 and 2016 Bella Vida Vineyard Pinot Noir. I love vertical tastings because you really get to experience the difference a year makes. The 2016 was freshly picked and bottled (as you can see by the penned label) so it was still pretty new. The 2015 was a lovely wine with spice notes and darker fruit flavors.
For this particular course on aging wine, Eric Fullerton shared a bottle from his private collection. It was a 1987 Chateau Fombrauge Saint-Emillion Grand Cru, which he purchased the year Alex was one year old. It was a great wine to experience after learning about aging wine.
We also sampled the 2015 Three Otters Chardonnay, which is a Chardonnay done in both French oak and stainless steel, and was also so delicious that I had to buy a bottle to take home as well.
Wrap up
There was plenty of time at the end of the course to ask questions, to share thoughts on the topic, and to chat more one-on-one with Eric and Alex Fullerton.
For $40 per person, this wine tasting class is an AMAZING deal. My friend and I walked away with a better understanding of how wine ages and all of the different factors that can go into affecting that. It was such a FUN course to take, and the Fullertons make wine education completely approachable and enjoyable.
I gained a deep respect for the passion and the work that the Fullerton family puts into their wines. And, I happily added another wine label to my Go To everyday wine selections.
In fact, I'm actually headed to the store right after this post goes live, and picking up some Three Otters wines.
Cheers, friends!
Upcoming classes
If you're interested in learning more about Fullerton Wines, please visit the Fullerton Wines website.
You can also attend one of their upcoming wine events and wine courses.
Shears and Boots
January 28, 2017
1:00pm
Ivy Slope Vineyard/Fullerton Residence
10404 SW Adams
Beaverton, Oregon
Learn more and register online
Visit
Fullerton Wines is open for wine tastings by appointment only. Please call 503-544-1378 to make an appointment for a future visit, or email info@fullertonwines.com.
Have you ever taken a wine course from a winery before? What was it? Or, what would you like to learn more about when it comes to winemaking?
Many thanks to Fullerton Wines for inviting me and a friend to attend this course free of charge. I also purchased bottles of their Pinot Noir and Chardonnay at the end of the course. As always, all opinions and photos are my own. It really is such a delightful way to learn about Oregon wines and I can highly recommend these courses - and their wines!