The Seattle Wine and Food Experience kicks off with a special celebration of bubbles + seafood pairings. Here's a peek at the 2016 POP! Bubbles & Seafood Event.
Recently, I traveled to Seattle, Washington for the Seattle Wine and Food Experience, which took place at the Seattle Center's McCaw Hall February 20 and 21, 2016. You can read all about the general event details in my SWFE preview post.
Today's Travel Tuesday post is really one that beautifully falls under FOOD BLISS + WINE BLISS + TRAVEL BLISS. Here's a photo tour of the Seattle Wine & Food Experience's kick-off event: POP! Bubbles & Seafood.
Jump to:
The bubbles
As you can imagine, the bubbly was flowing freely (but, of course, responsibly) at the second annual POP! Bubbles and Seafood event. More than 40 sparkling wines from around the world, including some delicious Champagne, Italian Proseccos, Spanish Cavas, Alsatian Cremants and more were featured.
The third annual wine awards associated with the Seattle Wine and Food Experience crowned Piper-Heidsieck, non-vintage, with top honors as Best of Show. I had the opportunity to taste this fantastic, well-balanced brut before the event and paired it with my Poached Wild Alaskan Halibut with Tomato Peas Wine Sauce, and can attest: it's well-deserving of this award!
A new-to-me Prosecco that I discovered and enjoyed from this event was the Avissi Prosecco ($14) from the Trincheri Family Estates. I loved the floral aroma and crispness of this sparkling wine, grown in Italy's Venetto region.
There was also a red wine room, which I somehow missed because I stayed upstairs for the entire event, and a chocolate salon. I'll have to be sure to check out both next year!
The seafood
Sparkling wines pair famously with seafood, especially the fresh, glorious seafood found in the Pacific Northwest, and 16 of Seattle's best chefs offered some creative and beautiful dishes to be enjoyed alongside all of the bubbly.
This beautiful Tuna Poke with Mango, Pineapple, Wasabi Pudding, Avocado and Lime was one of the most visually stunning dishes of the night, presented by Chef John Roberts of Savor/McCaw Hall.
One of the more inventive dishes of the night was the Salted Cod with Paddlefish Caviar and Sesame Crisp, prepared by Chef Stuart Lane of Spinasse and Artusi.
Chef Bill Ranninger of Seattle's famous Duke's Seafood & Chowder House served up a Kickin' Wild Alaska Salmon with Basil Citrus Vinaigrette. And one of my favorite dishes was Tulio Chef Walter Pisano's Scallop with Preserved Mushrooms and White Truffles.
Also worth mentioning: the Alaskan Spot Prawn Crudo with Kumquat Nage, Pickled Radishes, and Chiogga Beet Relish, prepared by Chef Kevin Davis of Orfeo.
Saber competition
New this year to the Pop! Bubbles & Seafood event was a friendly saber competition.
Contestants included:
Chef Thierry Rautureau, who is known as Chef in the Hat, and is owner of Loulay and Luc restaurants in Seattle
Sommelier Jake Kosseff of Miller's Guild
Jeff Lindsay-Thorsen of RN74, and
Leslie Kelly of All Recipes.
Each saber competition contestant kept the crowd highly entertained with attempts to saber using a variety of tools – from an oyster shucker to a 007-esque bouquet of flowers that hid a knife in its stems to a butcher cleaver. Each had his/her own style and I have to say that this was the highlight of the event for me. It was so much fun, and added an exciting interactive element to the event.
I got a spot up front so I could take better photos, but the really lovely surprise of the front row was getting extra champagne after each bottle was sabered. Bonus!
In the end, though they all deserved high marks for showmanship and flare (lots of flare!), All Recipes Senior Food Writer Leslie Kelly won the saber competition.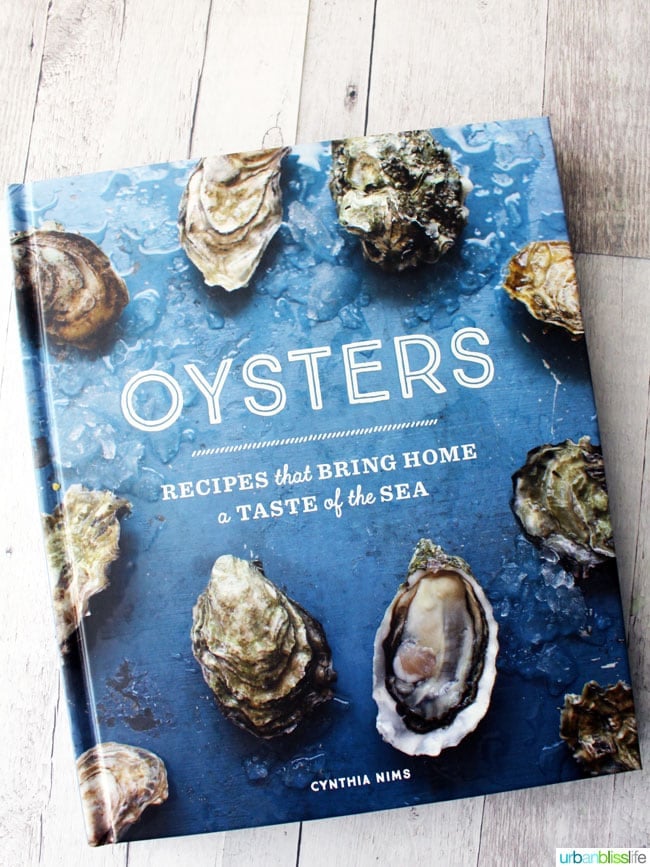 In addition to the bubbly and the seafood, there was an oyster corner where you could enjoy freshly shucked oysters, and also meet Cynthia Nims, author of Oysters: Recipes that Bring Home a Taste of the Sea. Celebrity Cruises was there to offer chances to win a 7-day Alaskan cruise, there was a Click 98.9 photo booth, and there were a few beer, cider, and spirits producers on hand to help round out the wines being served.
The Pop! Bubbles and Seafood event was a fun night and one that I think you would enjoy attending next year if you are a fan of sparkling wines and Pacific Northwest seafood.
Tomorrow, I'll be sharing photos from the Seattle Wine and Food Experience Grand Tasting event!
What sparkling wines and seafood combos do you enjoy?
I attended all Seattle Wine and Food Experience events as a media guest. As always, all opinions and photos are my own. I only write about products, experiences, events, and services that I personally enjoy and believe you will, too!