Traveling to the Oregon Coast? Consider a stay at Salishan Spa and Golf Resort, a beach resort offering laidback luxury, great for couples travel, family travel, and group travel!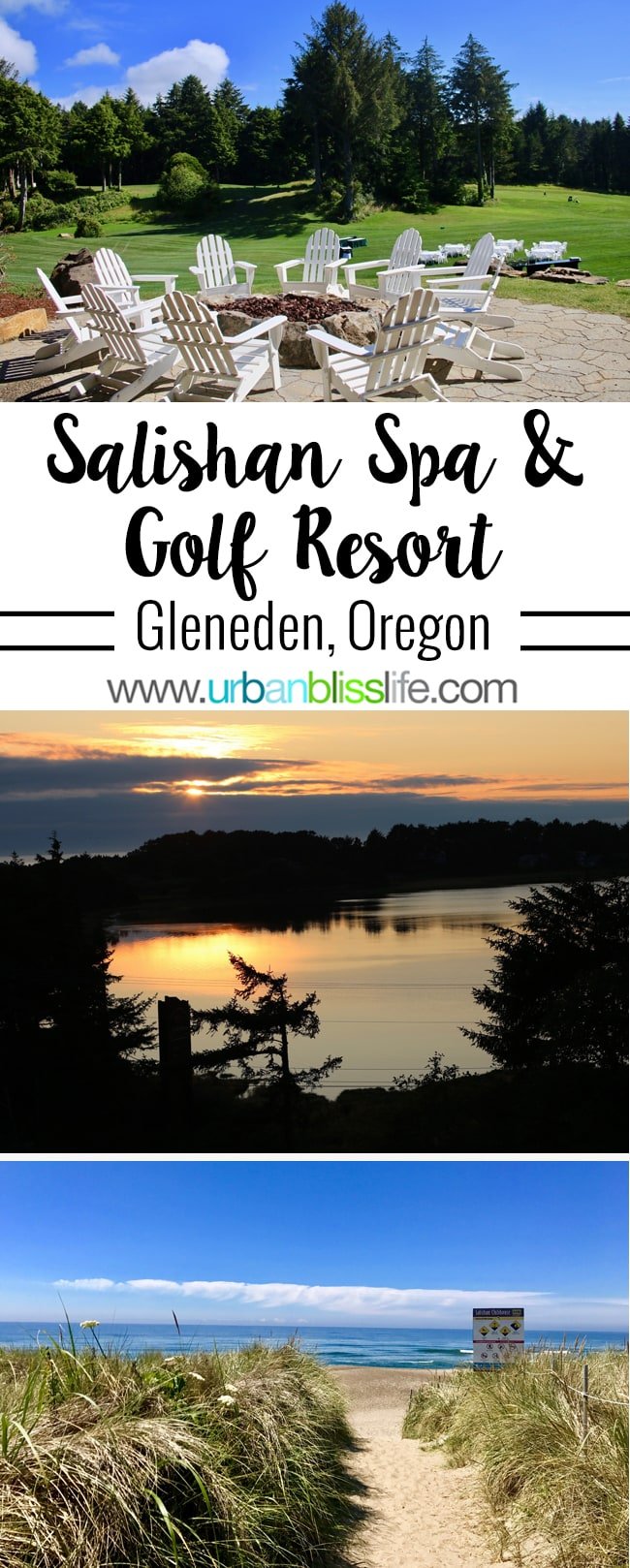 No matter how much tourism to Oregon state grows, the Oregon Coast seems to retain its small town coastal vibe.
Growing up in Oregon, Salishan Spa & Golf Resort was THE place to stay if you were going to the central coast. Have you ever stayed at the Salishan Spa & Golf Resort?
For me, it had been almost 20 years since I'd stayed there. So when my kids and I went on a mid-week adventure to the coast this summer (poor hubby missed out - he stayed back in Portland for work), I was excited to stay at Salishan and see how it's changed - or not - throughout the decades.
If you haven't been here in a while, it's time to go back! And if you're new to the Oregon Coast, here's one more reason for you to visit.
Location
If you stay at Salishan Spa and Golf Resort, you have access to a semi-private beach, just a short walk away from the resort.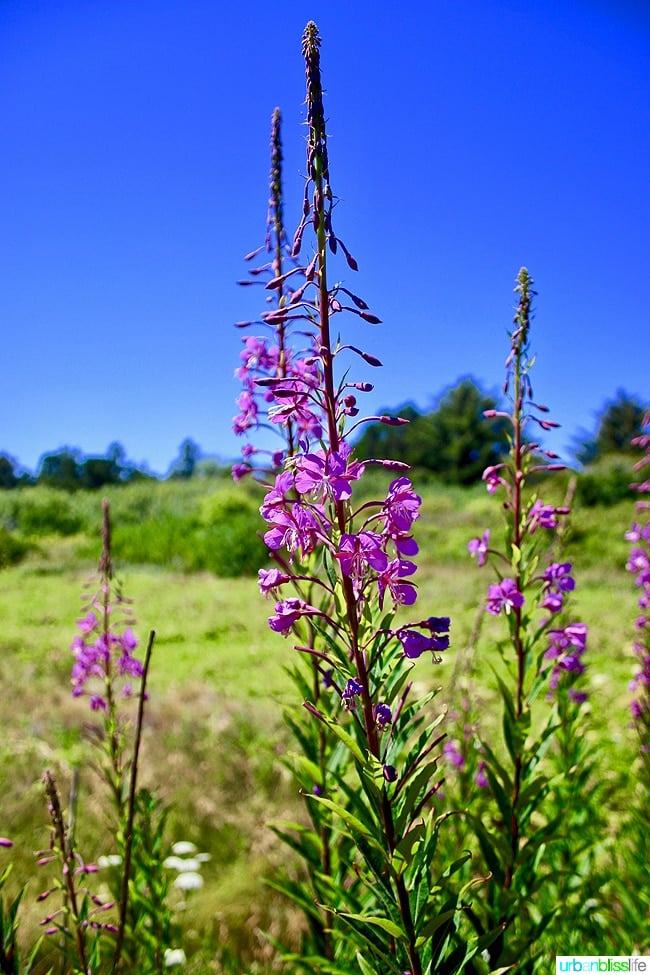 The nature trail from the resort to the beach itself is a beautiful adventure. My kids loved it! And, of course, they loved what awaited them at the end of the trail.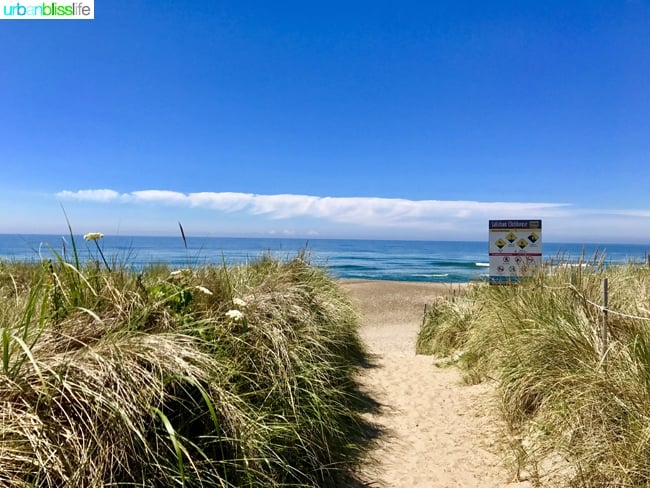 Miles and miles of absolutely stunning quiet sandy beach and the gentle roar of the Pacific Ocean.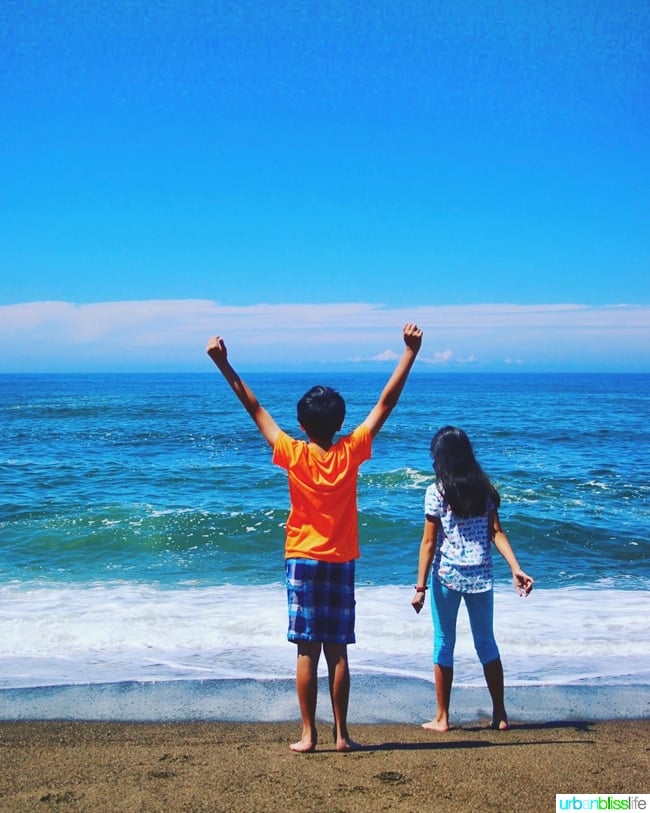 We can't get enough of the Oregon Coast. The photo above perfectly sums up how we all feel.
Spa and golf resort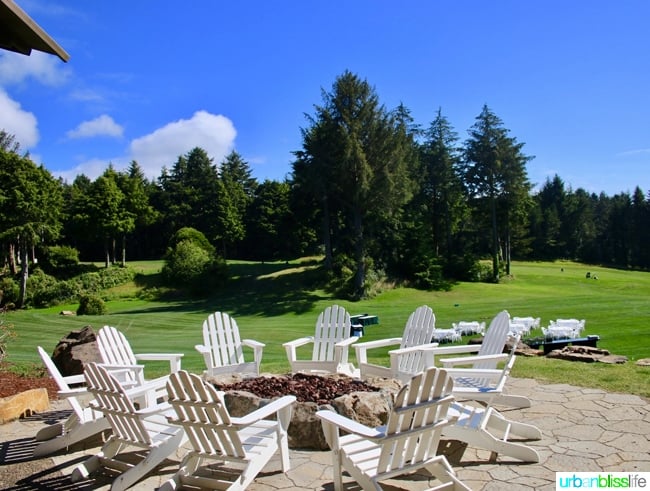 The resort is located right off of Highway 101, just south of Lincoln City. Opened in 1965 and built by legendary real estate developer John Gray and his business partners, Salishan Spa and Golf Resort was the pinnacle of coastal luxury.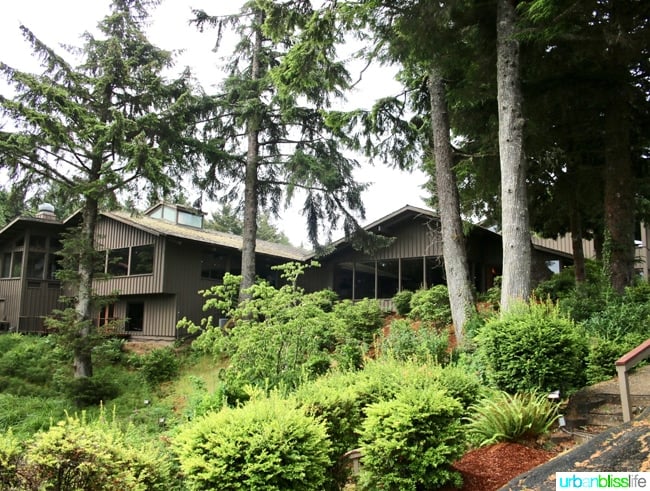 Set amidst towering Pacific Northwest trees and lush green landscape throughout, you will experience Oregon coastal elegance here: casual yet refined, in what I would describe as laidback luxury.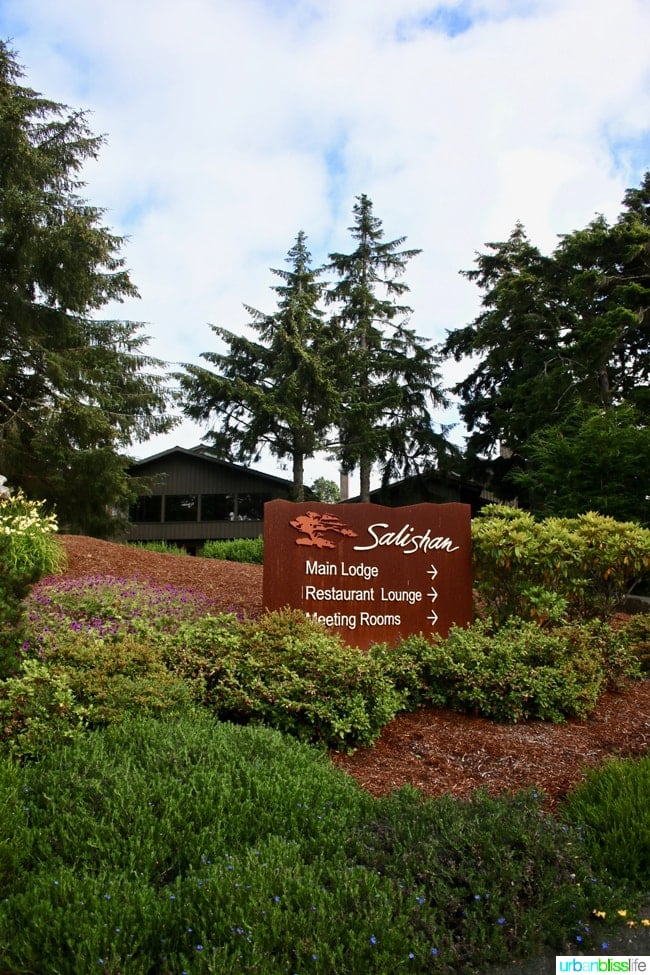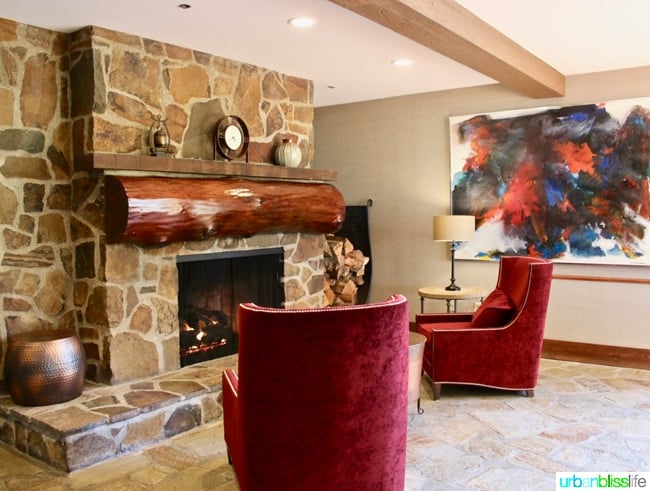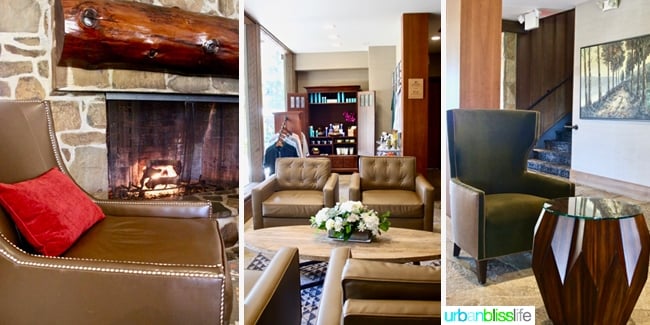 The resort is a series of buildings, with walkways that connect the guestroom buildings and the main buildings.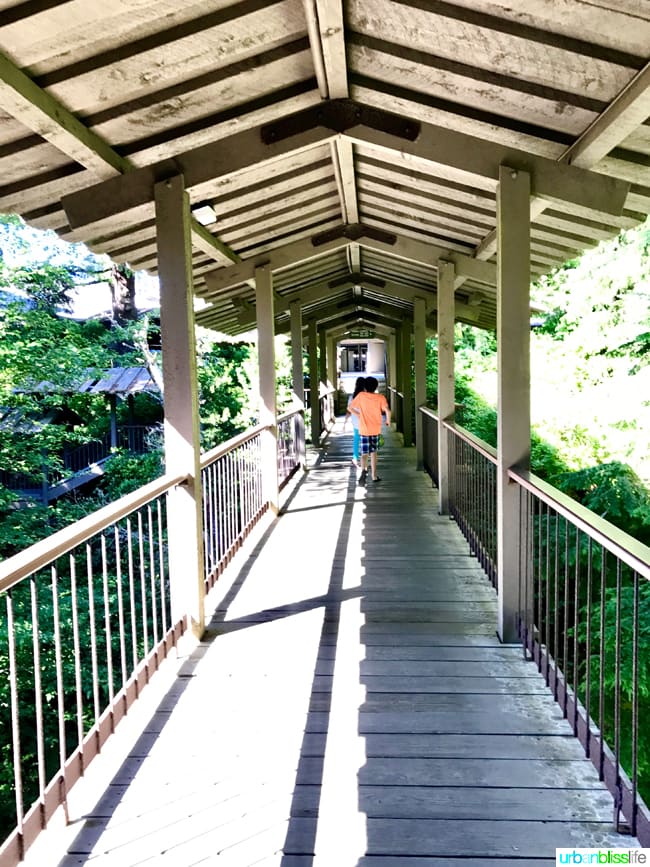 Accommodations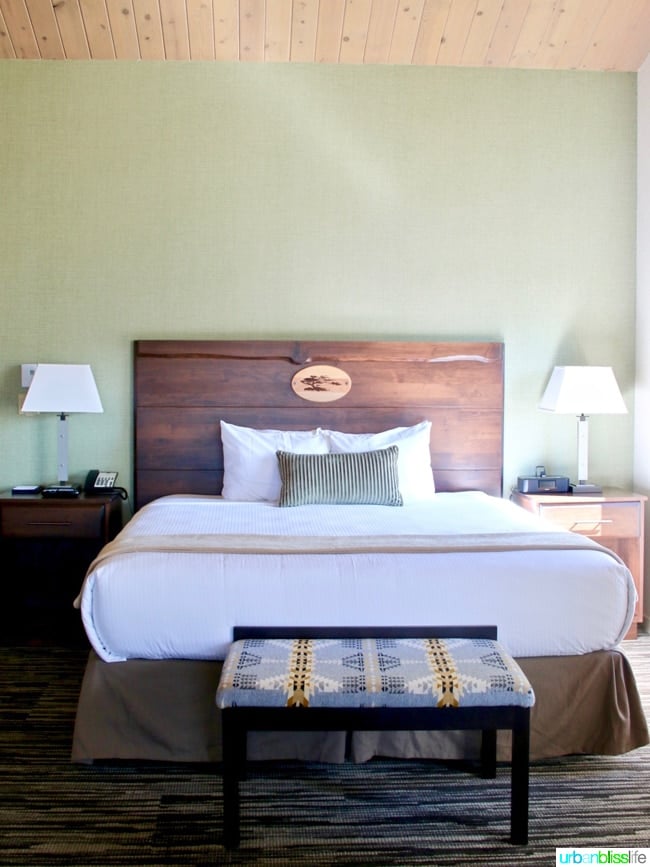 The rooms have been renovated over the years at Salishan Spa and Golf Resort.
They're beautifully decorated in classic updated Pacific Northwest style, with lots of lush, muted tones taken from the surrounding nature.
All are smoke-free, come with private balconies, flat screen televisions, a fireplace, mini fridge, microwave, coffee maker, and have complimentary Wi-Fi.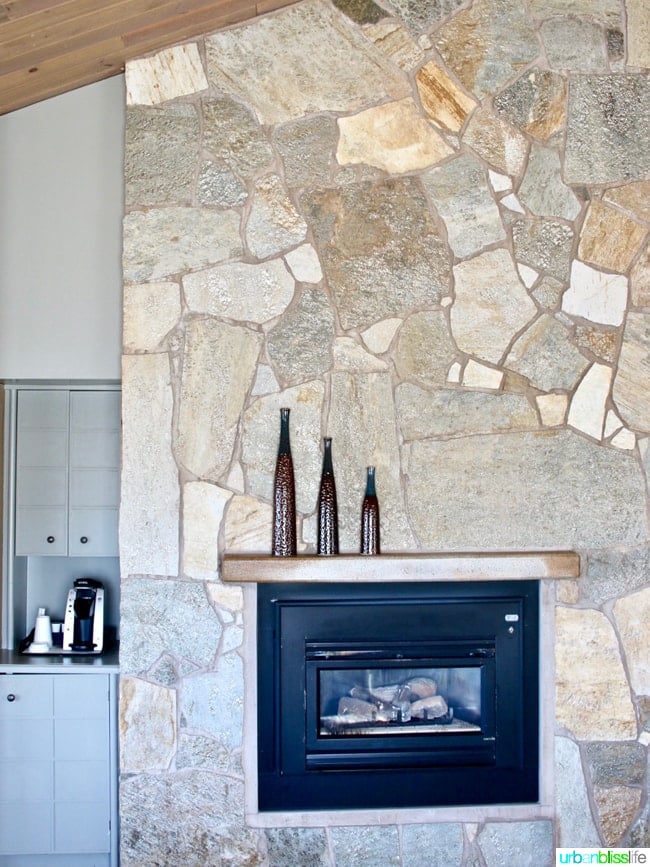 We loved our room. It was spacious enough for four people (even though we were just 3), and when you've got kids, you know how important it is for each person to have their own space!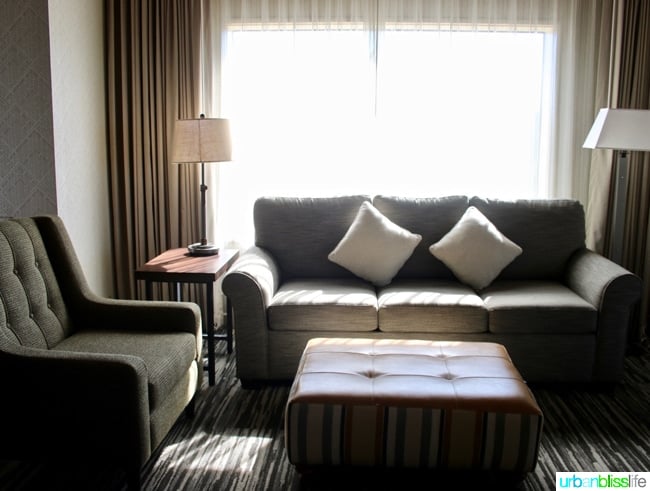 There are traditional rooms, deluxe rooms, premiere rooms, and three signature suites. I love how each room has a private balcony.
Rooms and suites usually have a view of Siletz Bay or of the golf course, with a few exceptions.
Our room had a gorgeous view of Siletz Bay. Every night, we were treated to an absolutely stunning sunset.
I mean: seriously. This view!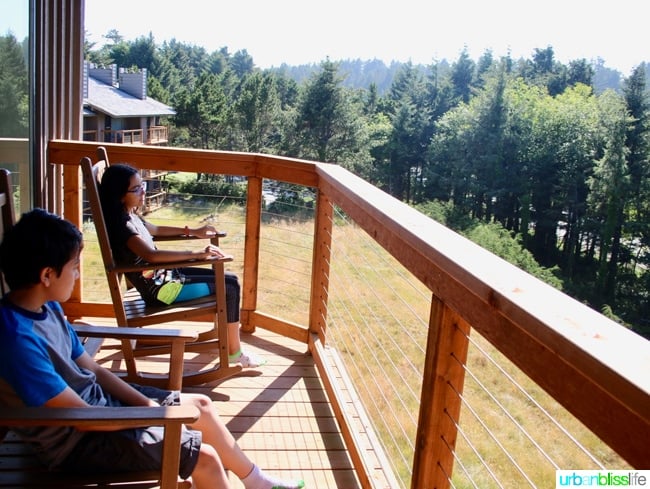 Both kids and I really loved sitting on our private balcony, just soaking up the beauty and quiet around us.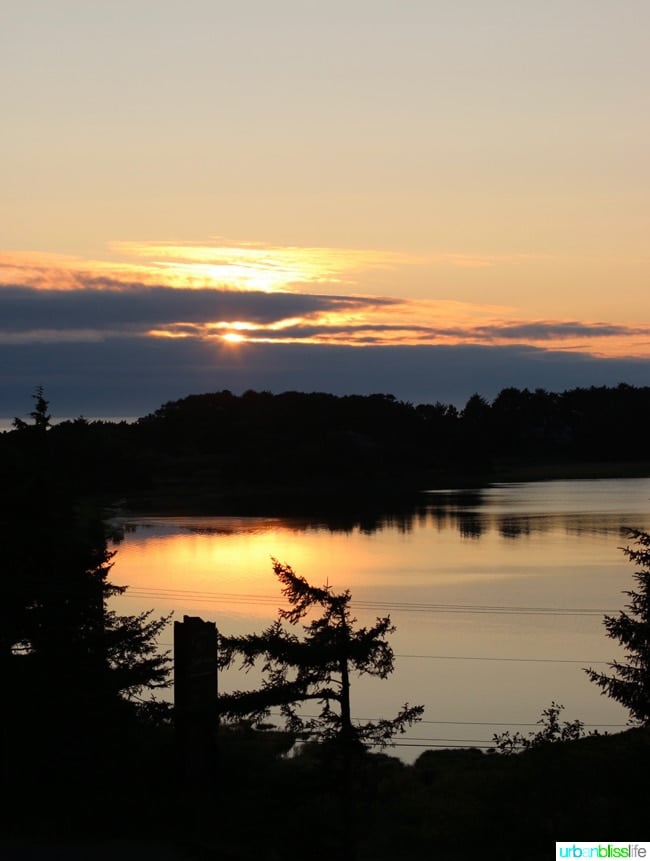 One more sunset shot taken from our balcony, just in case you weren't yet convinced of how AMAZING the view can be.
Amenities
If you follow Urban Bliss Life and my family's travels, you know that the main amenity that all hotels MUST have in order to pass my kids' hotel test is a fabulous pool. One that is kid-friendly, clean, and fun. The pool at Salishan totally passed their test. We all had the best pool times here.
I also really enjoyed the hot tub, located next to the pool area. It's beautiful, and there are individual seated areas which makes it even more comfortable if you find yourself in the hot tub with strangers.
My daughter and I spent one morning in the fitness center at Salishan. It's a decent size: not too small, but not big either. There are treadmills, weights, weight training machines, balance balls, and more. Everything you need to workout during your stay.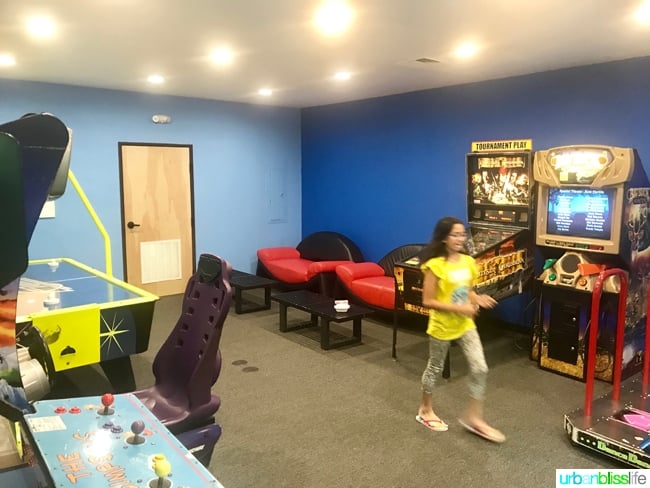 There's also a small game room with some fun pinball, arcade games, air hockey, and space for your tweens or teens to just hang out.
If you love to golf, then Salishan Spa and Golf Resort is for you! The golf courses are immaculate. I don't play golf, and I also didn't get a chance to visit the spa here, but I have heard nothing but fantastic reviews from friends who have experienced the spa and played on the golf course at Salishan.
Dining
Samphire is Salishan Spa and Golf Resort's formal restaurant. Open for dinner Tuesday through Saturday and serving Coastal Range Cuisine, reservations are highly recommended for this restaurant.
Read my post featuring a preview of Samphire restaurant's cuisine.
This is the beautiful view you will enjoy when you dine at Samphire. Watching the sun set behind the trees while you feast on Chef Andrew Garrison's delicious creations is truly a lovely experience. I can't wait to share with you more about our Samphire dining experience in a future post!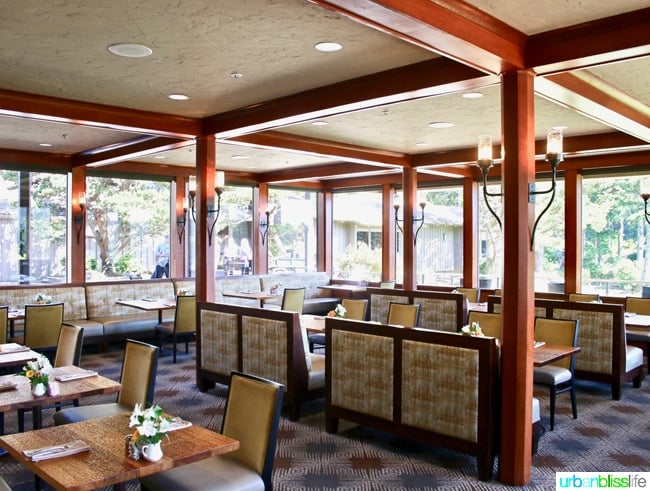 The Sunroom is the resort's more casual dining space. You can enjoy breakfast, lunch, and dinner here, with a view of the golf course.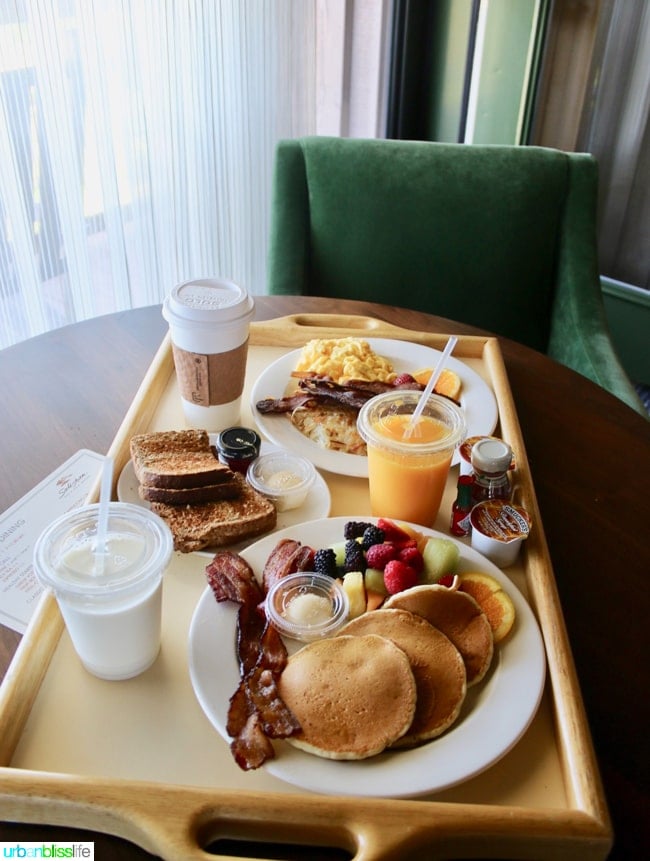 Room service is available for breakfast, lunch, and dinner. My family usually loves splurging on at least one room service experience during each hotel stay, and it's usually for breakfast.
We loved starting the day with breakfast with a view!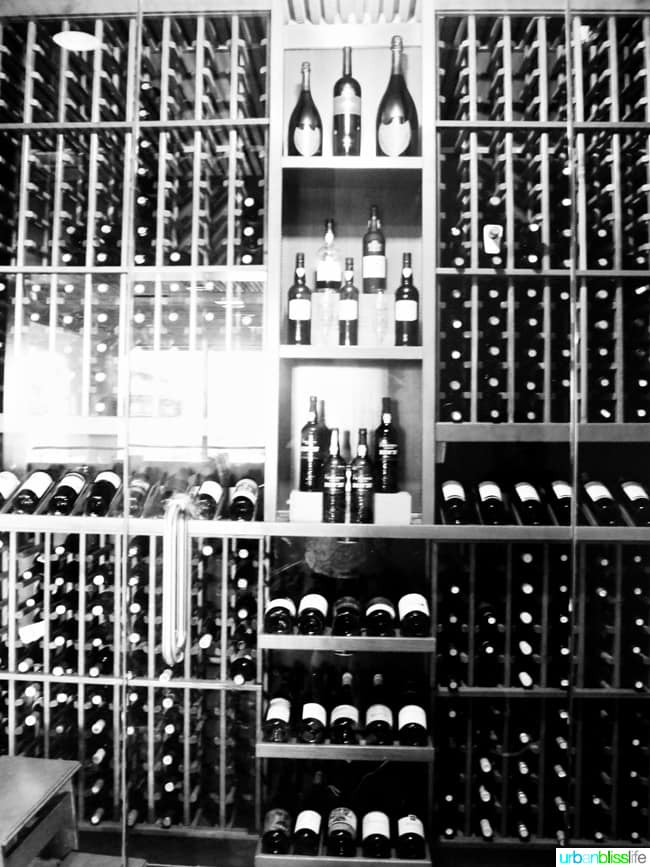 The wine program at Salishan Spa and Golf Resort is quite impressive. When you dine here, you can enjoy a well curated variety of Oregon, Washington, and California wines, as well as select wines from around the world.
A new sommelier was slated to join the team when we visited, and I look forward to returning to see what he's done with the wine program.
Visit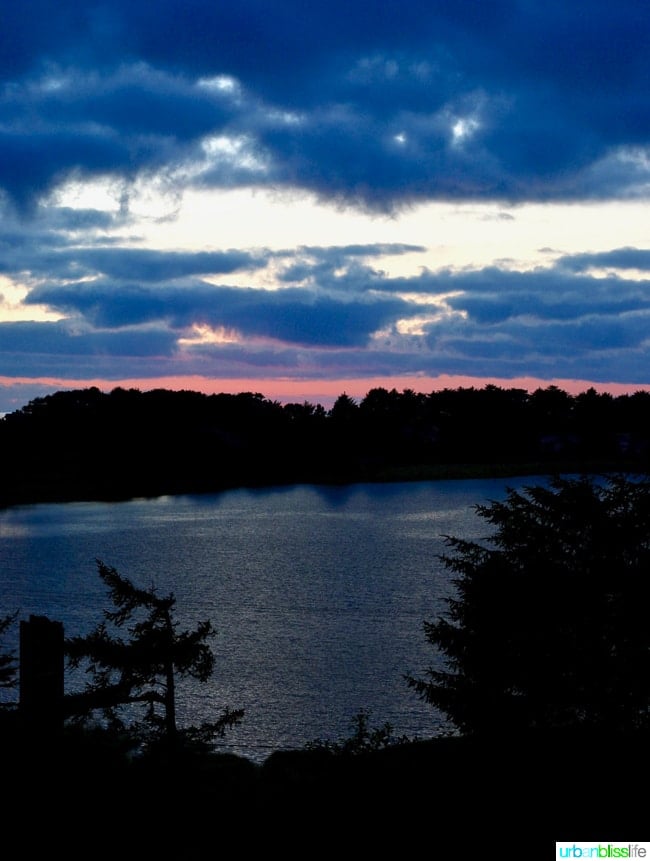 The kids and I had such a fun and relaxing time during our stay at Salishan Spa and Golf Resort. We experienced friendly service from beginning to end, and felt so comfortable in our beautiful room with amazing views. The dining experience at Samphire is unparalleled (again: more on that soon!), and the kids really loved the pool. We all especially loved the private nature trail and short walk to the semi-private beach.
Such a gorgeous place, where we were able to make so many fond family travel memories. We will be back, and I hope you get a chance to visit as well!
Salishan Spa and Golf Resort
7760 North Highway 101
Gleneden Beach, Oregon 97388
1-800-452-2300
RESERVATIONS@SALISHAN.COM
Disclosure: we were invited to a complimentary stay at Salishan Spa and Golf Resort, which included one complimentary dinner at Samphire restaurant. I was under no obligation to post and received no further compensation. As always, all opinions and photos are my own. If I don't love it, I don't write about it; we really enjoyed our family vacation here and I think you will too!