When visiting Athens, stroll through the Plaka and Monastiraki, where old and new meet in beautiful ways.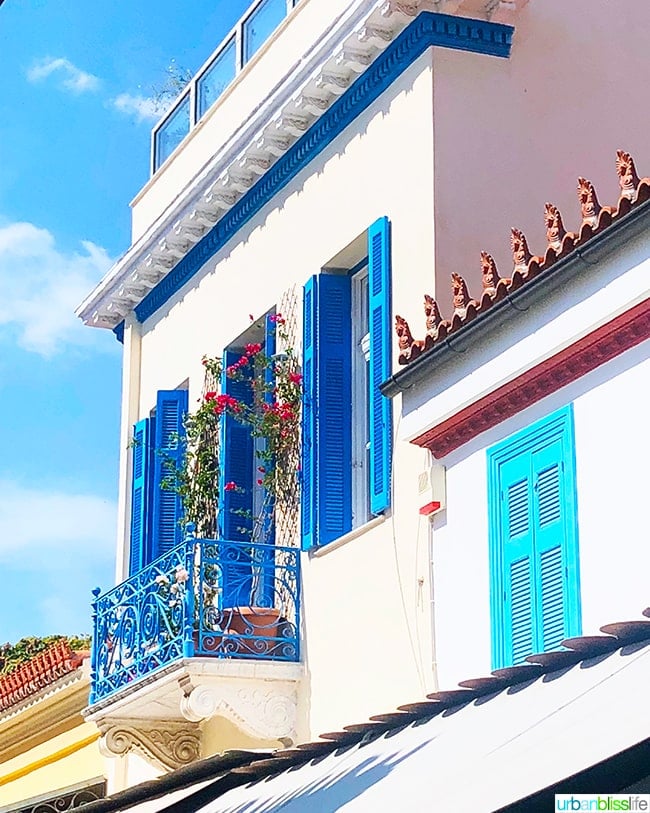 After an amazing morning soaking up the history and mythology of the Acropolis, our Greeking.me tour guide Eva lead us out of the Acropolis.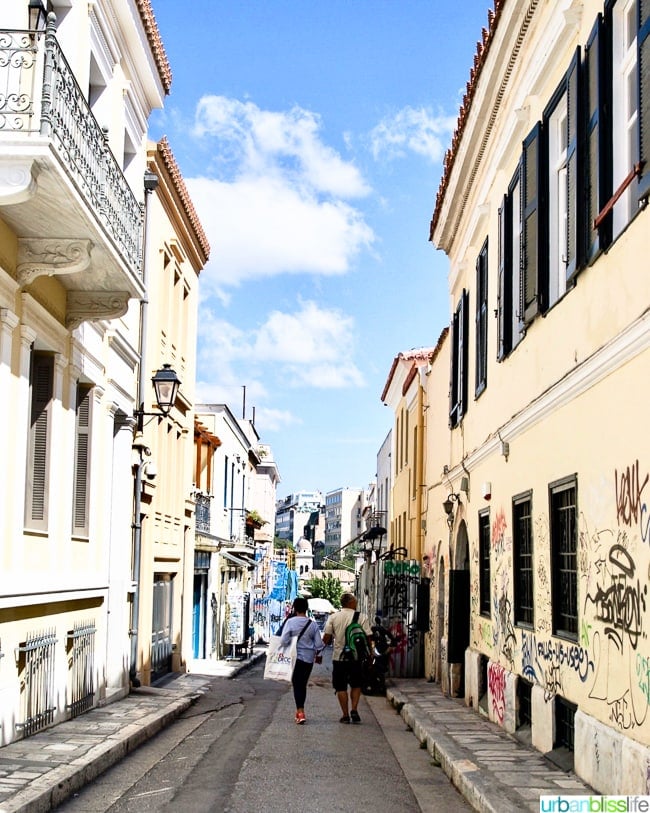 Plaka and Monastiraki
We ventured down the hill and into the Plaka, one of the area's most picturesque neighborhoods with classic white-washed buildings and bright blue shutters and house trim.
The Plaka is the oldest part of Athens, and one of the most photographed – with good reason. The cobblestone streets are lined with beautiful houses, gorgeous churches, and picturesque vignettes of Athens life.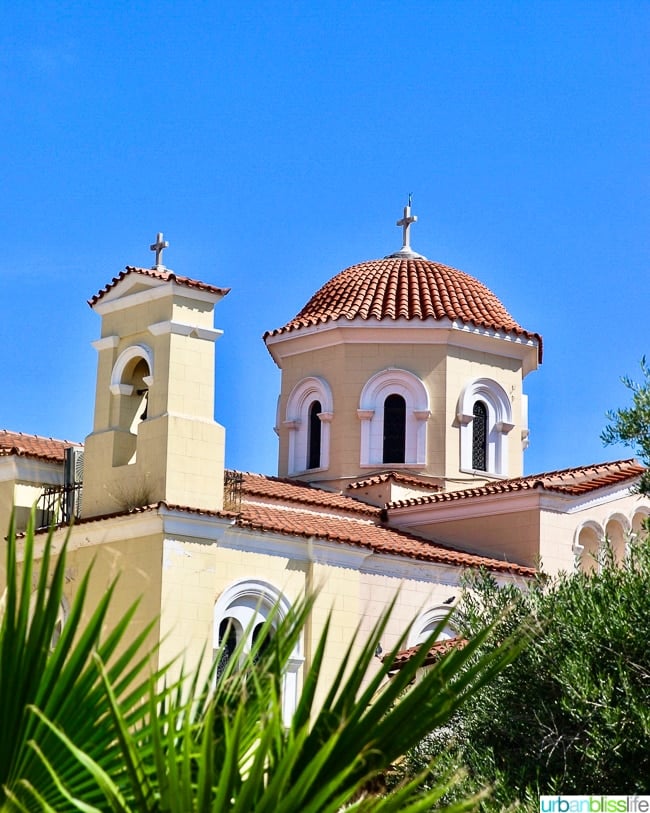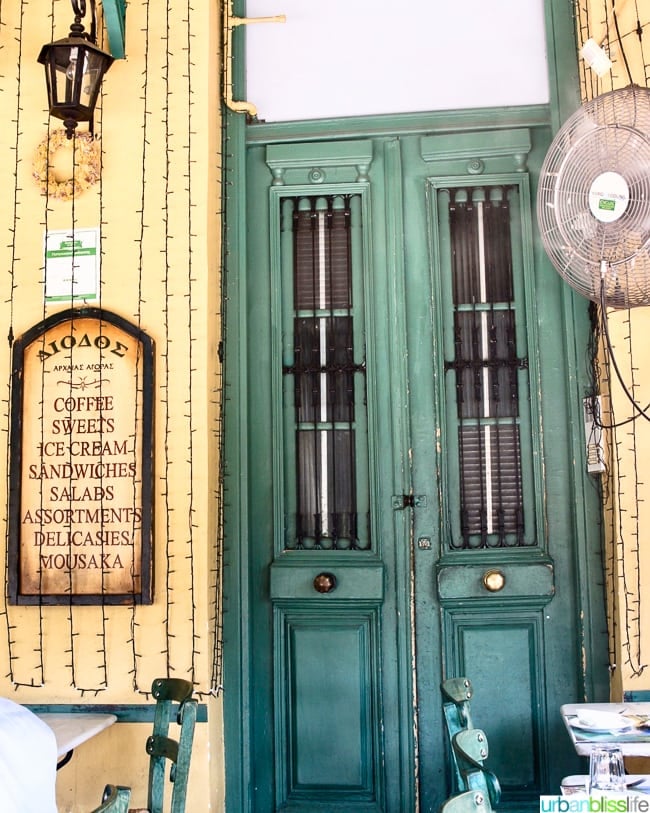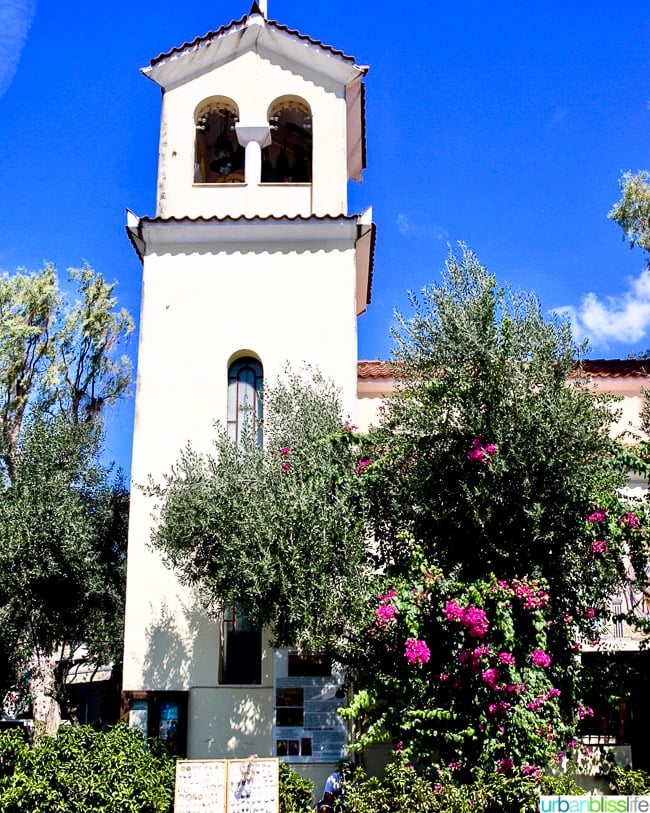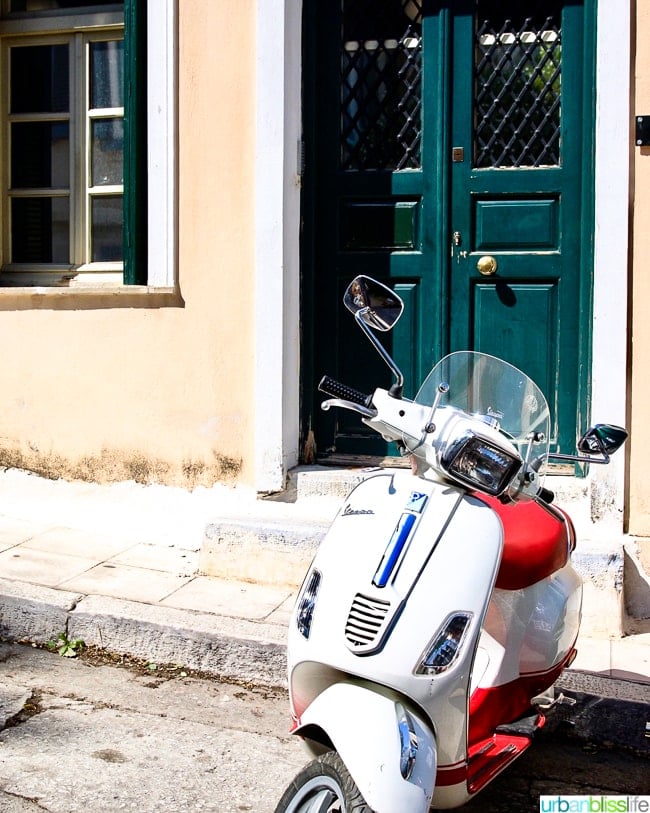 A short walk from the Plaka is the Ancient Agora. This was once the central marketplace, and also the central gathering spot for ancient Athens. This is where all of the men (and a few women) went to discuss everything from town gossip to politics, all while shopping for necessary goods.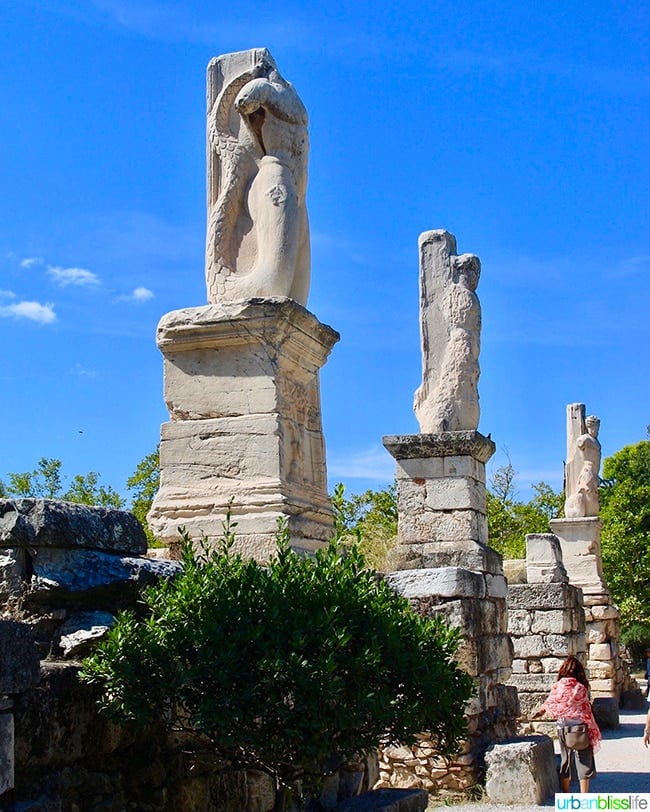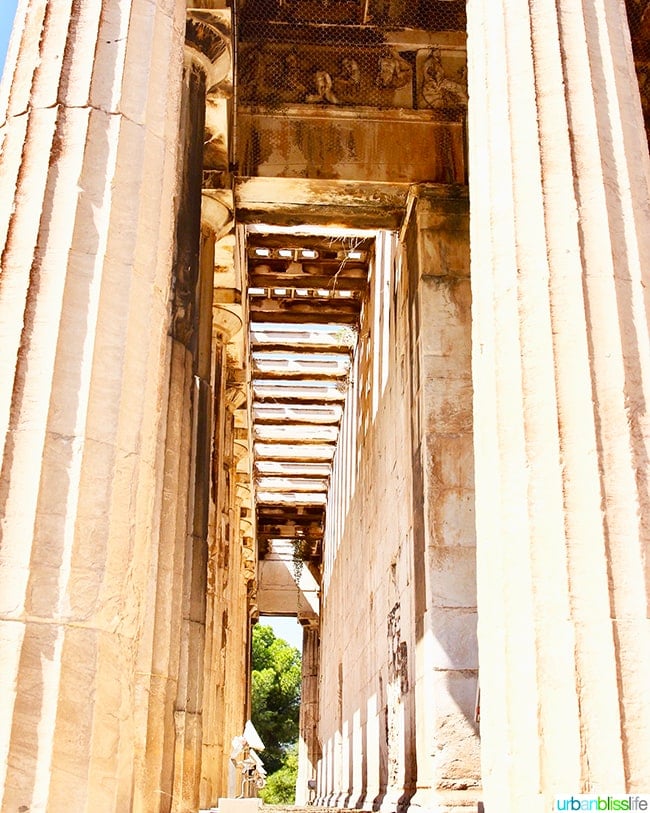 Walking among the ruins, it was so easy to visualize scenes of a bustling market filled with Greeks selling their goods, philosophizing and politicking. If you get the chance to visit the Athens Agora, I suggest you stop by. It's a visit that won't take long, but if you're in Athens, I think it's an important historic spot to visit to get a better understanding of everyday life back in ancient times.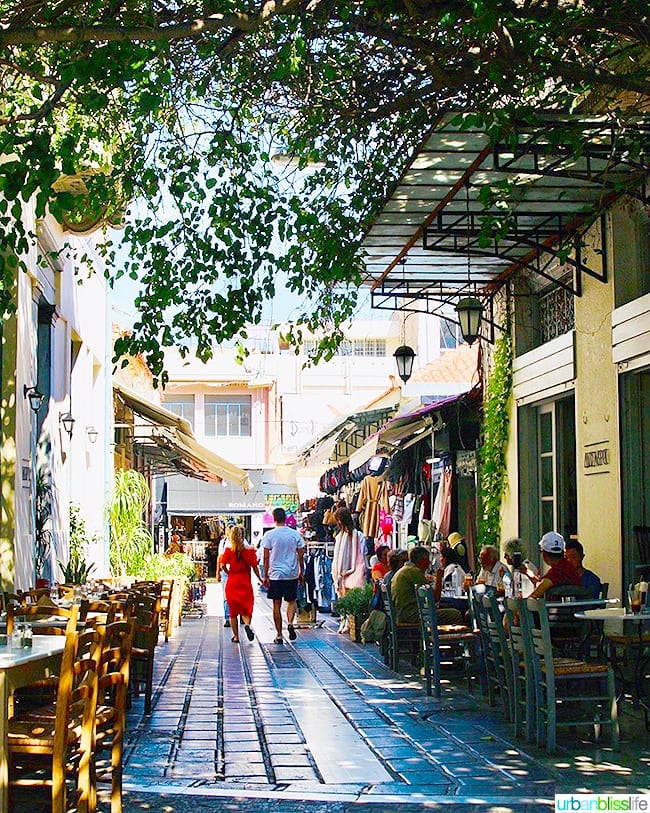 After the Agora, we walked a few minutes back toward Monastiraki. The whole area of Plaka and Monastiraki provide tourists with wonderful places to eat and shop before or after visiting the Acropolis.
Brightly colored candy shops, quaint cafes, and packed boutiques line the streets.
Lunch at Dia Tafta
We encouraged our guide Eva to join us for lunch at Dia Tafta, one of the many restaurants on Adrianou street in Monastiraki. Most of the cafes and restaurants on Adrianou have tables out front with staff armed with menus to entice you to dine with them. They honestly all looked good to me, so I am glad someone else chose the restaurant. I'd dine at each one!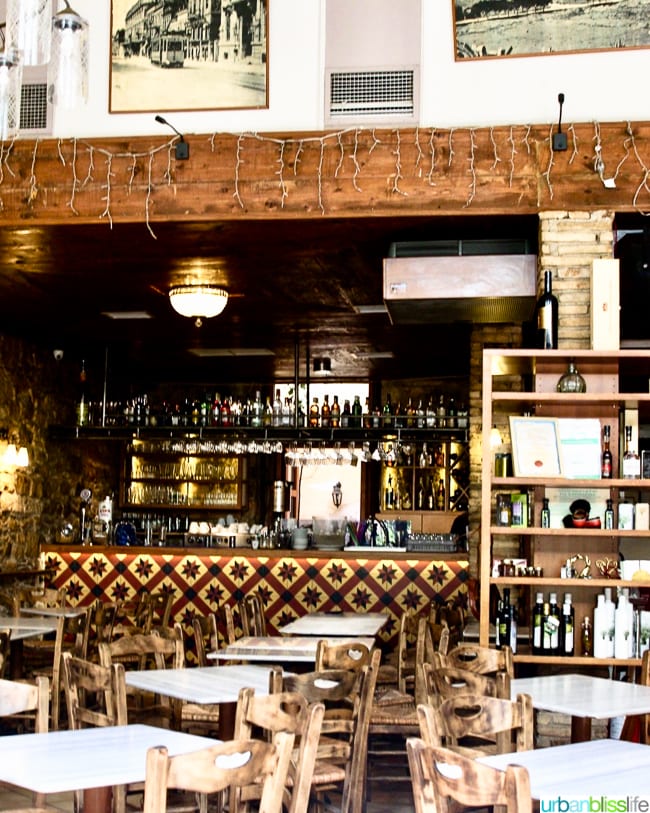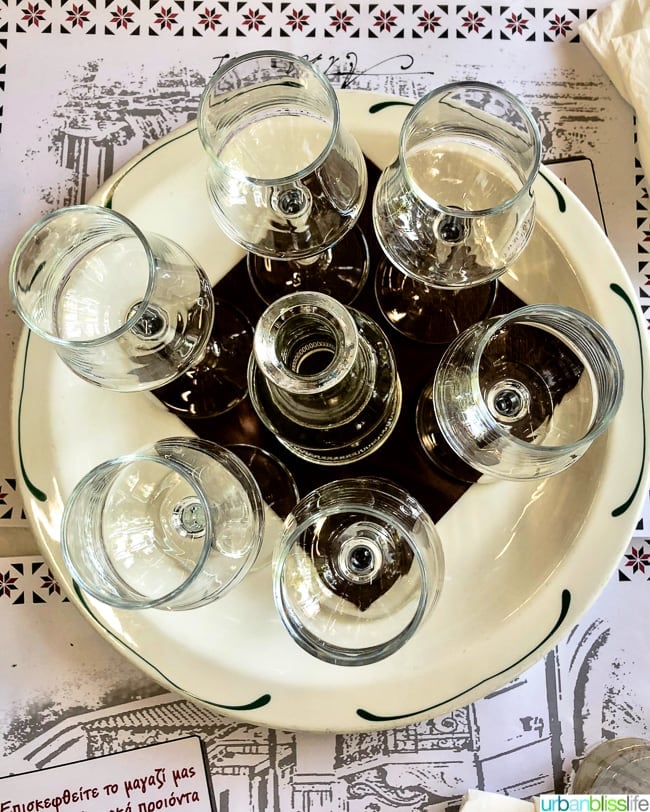 We started with a round of Tsipouro, a Greek brandy that traditionally is 40-45% alcohol. It's right up there with Ouzo and Raki in the "this is strong stuff" department.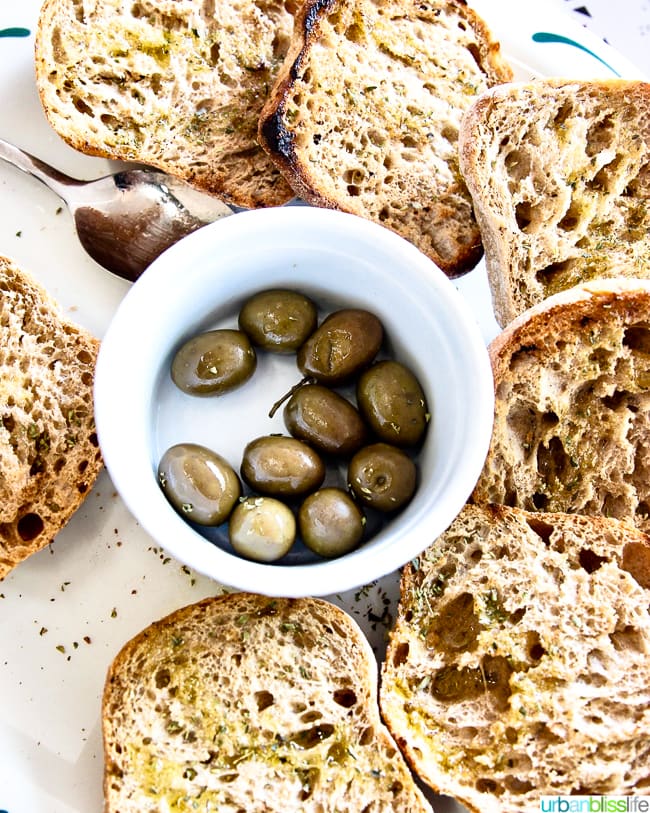 I'd feast on the olives alone in Greece. Can every restaurant in the world serve fresh Greek olives along with their house made olive oil and bread, please? That would be heaven!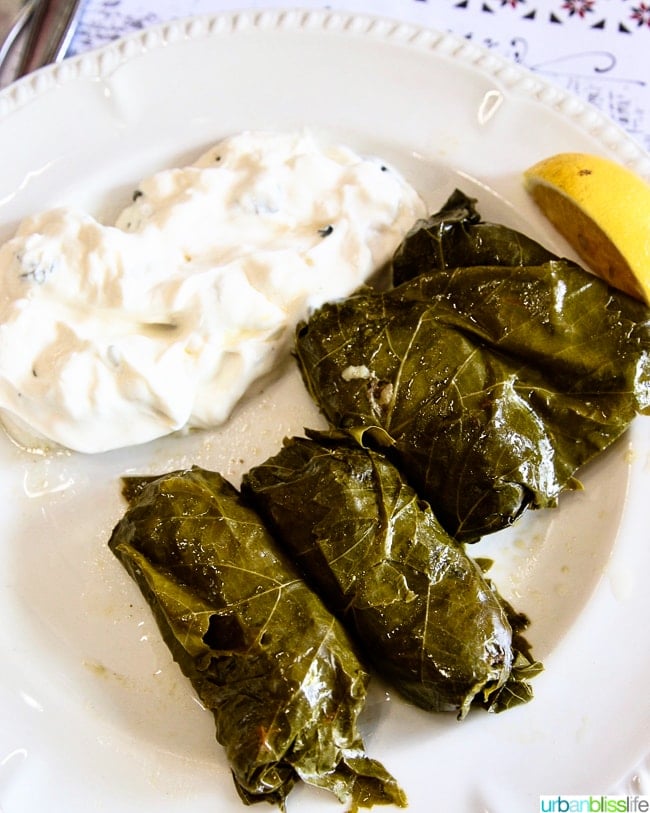 When in Athens, you must have the Dolmades. This is a traditional Greek dish of stuffed grape leaves. These can be vegetarian or stuffed with meat.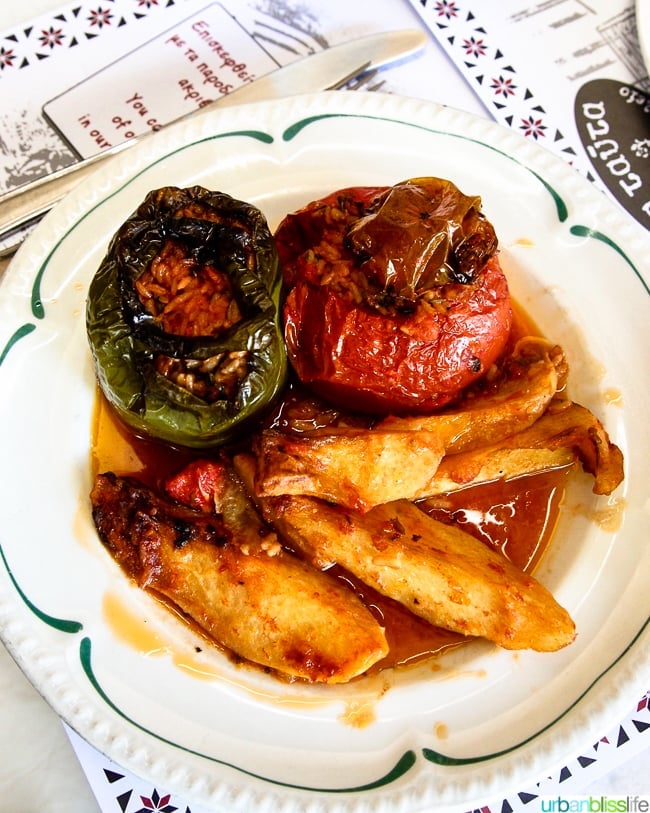 The stuffed tomatoes and peppers are a great hearty vegetarian option.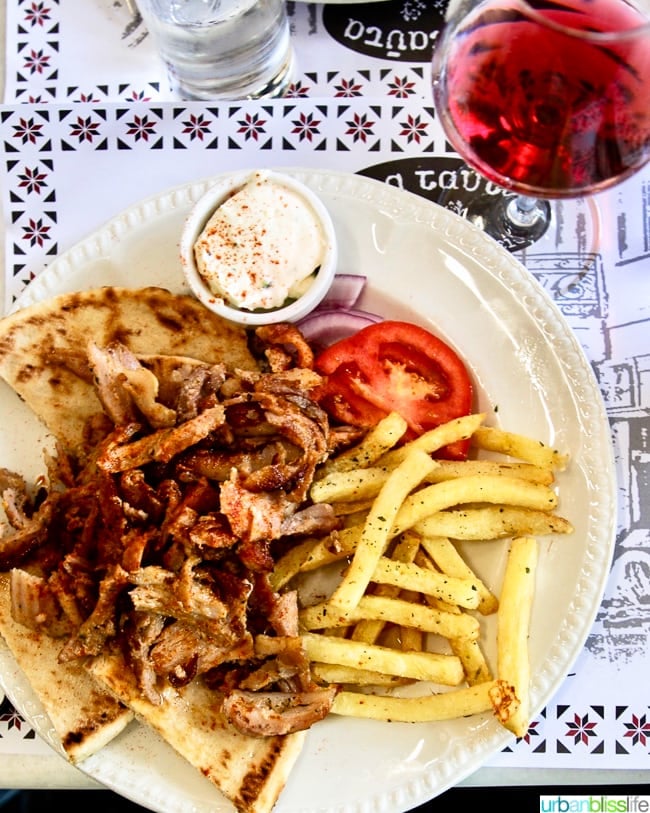 Meanwhile, I enjoyed the traditional Gyros, which was served on pita bread and served with tzatziki and fries. It was quite the hearty serving for one person!
Dia Tafta is open from 9am to 3pm every day. The address is: 37 Adrianou, Monastiraki, Athens 105 55, Greece. Please visit the restaurant's website for their full menu, and more up-to-date information.
After lunch at Dia Tafta, we headed back to the train station and to our hotel to freshen up before dinner. We dined at a Michelin star restaurant with a chef with Greek, Asian, and German roots.
Intrigued? Stay tuned for my next Greece travel post!
More Travel Bliss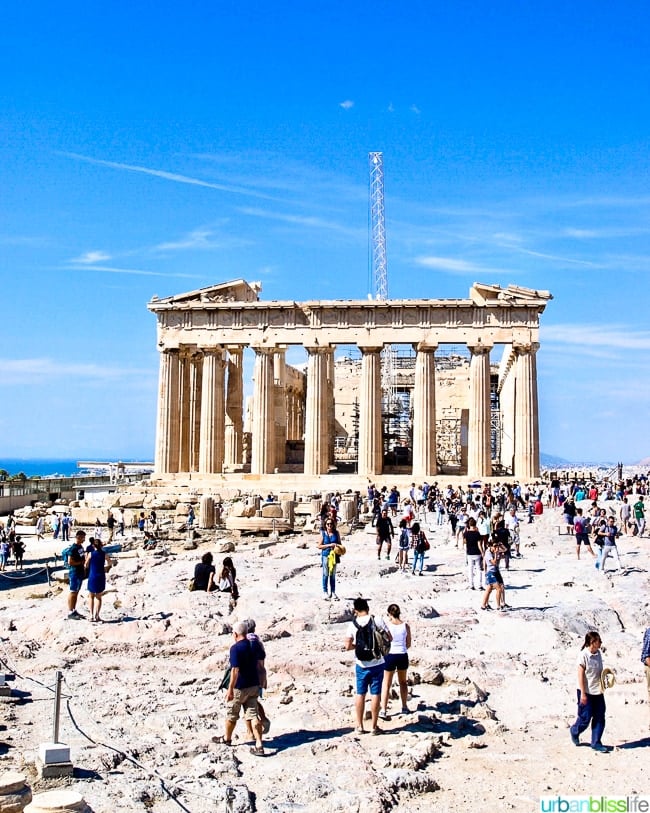 Acropolis Tour in Athens, Greece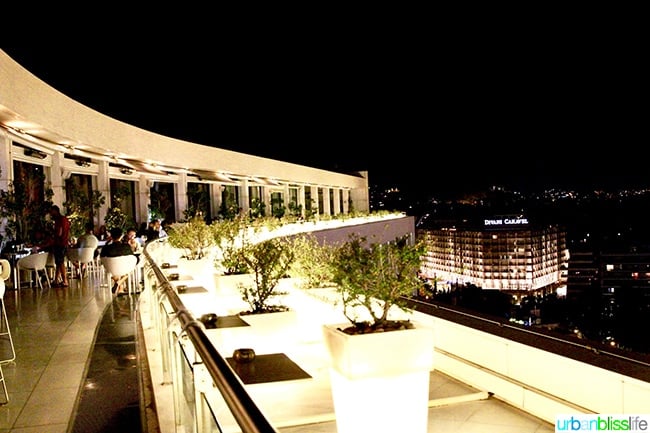 Where to Stay in Athens: the Hilton Athens
Disclosure: This was part of a Visit Karpathos press trip during our short stay in Athens on the way to Karpathos. All opinions and photos are, as always, my own.