Friends, I am not sure where 2014 went. I feel like I was just celebrating my 40th birthday, then BOOM: Christmas. Did the year go by just as quickly for you, too?
We're just now making our New Year's Eve plans. In my mind, there is no better New Year's Eve than one spent at home with a few good friends, or even just my little family of five (furry child included in the count). But come New Year's Day, we invite everyone over for an Open House style pajama party.
With lots of bubbly.
If you plan to serve some bubbly this New Year's, here are my personal favorite picks.
Wines Picks for New Year's Eve
Sokol Blosser's Evolution Sparkling Wine ($22)
My favorite every day sparkling wine is the Evolution Sparkling, by Sokol Blosser in Dundee, Oregon. It's a very approachable sparkling white wine: dry and crisp, with just a hint of citrus. It's perfect for brunch with the girls and definitely for your New Year's Eve celebration.
Argyle Brut Rose ($50) and Argyle Vintage Brut ($27)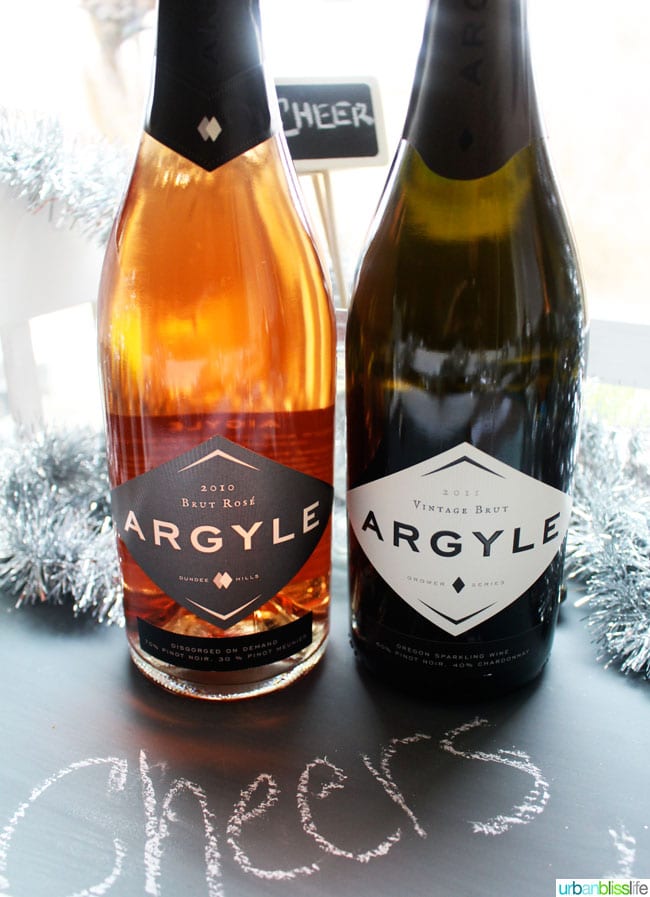 The Argyle Brut Rose is comprised of 25% Pinot Meunier, 5% Chardonnay, and 70% Pinot Noir, with the red grapes contributing to its bright salmon pink color. The color is also telling of this sparkling wine from Oregon: it's a slightly floral sparkling wine that I think goes really well with berry desserts.
The Argyle Vintage Brut oozes of sexy, classic sparkling wine flair. It's bright and playful but also has an elegant finish that makes it pair well with hearty entrees, rich appetizers, and indulgent desserts.
Mionetto Prosecco DOC Treviso ($15)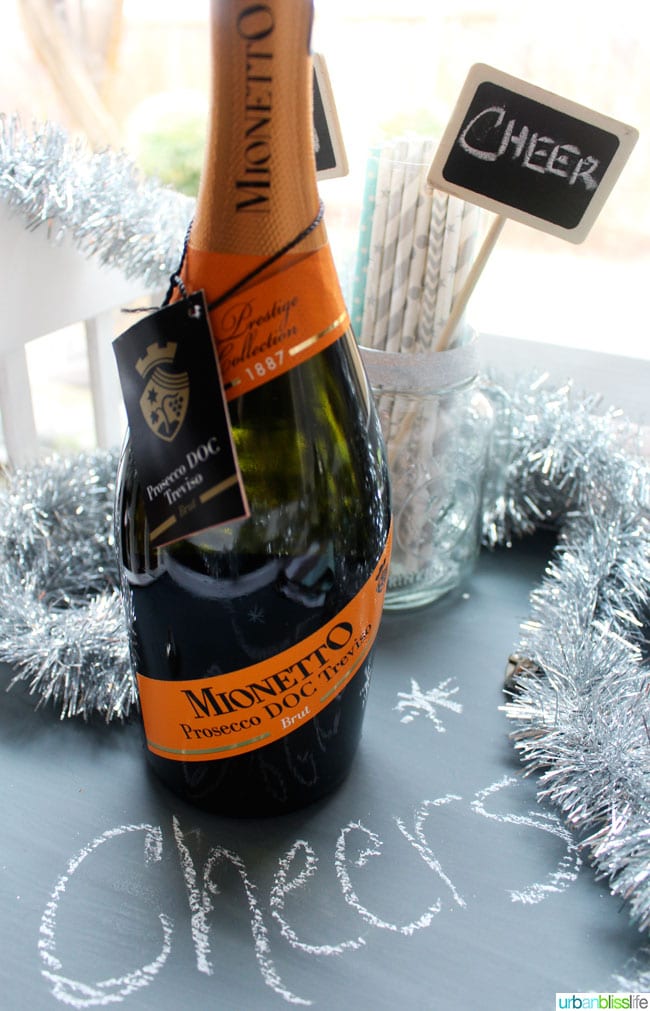 Finally, I recommend the Mionetto Prosecco DOC Treviso. For just $15, this is the bottle of bubbly that won't quit. It's a dry, light bubbly that is an excellent base for Mimosas and Bellinis, or enjoy on its own with a classic cheese and charcuterie plate.
Sparkling wine cocktails
Looking for some fabulous cocktails to serve for New Year's? Try these delicious drinks from some of my fellow blog friends:
French 75 recipe from PDX Food Love
Grapefruit Thyme Mimosa-ritas by Spa Bettie for Today's Creative Blog
Cheers, friends! How do you prefer sparkling wine: mixed into cocktails or straight up solo bubbly?
Thanks to Argyle and Mionetto for sending complimentary wines. As always, all opinions expressed here and photos are my own. I only write about products/events/services that I personally enjoy and think you will too.