In a celebration of Oregon malbec, dozens of wineries from throughout the state of Oregon poured more than 30 different wines made with Oregon malbec grapes at Malbec in the City.
Juan Pablo (J.P.) Valot calls it an Oregon malbec revolution. In the Land of Pinot Noir, more and more players are emerging. Chardonnay and sparkling wine have elevated their status to near Pinot Noir levels. But as the wine landscape continues to change in the Pacific Northwest, malbec is emerging as an exciting new player with legs.
Sunday, April 30, 2023, Valot and dozens of other Oregon winemakers set out to show the world the diversity, depth, and finesse of Oregon malbec at the event Valot founded: Malbec in the City.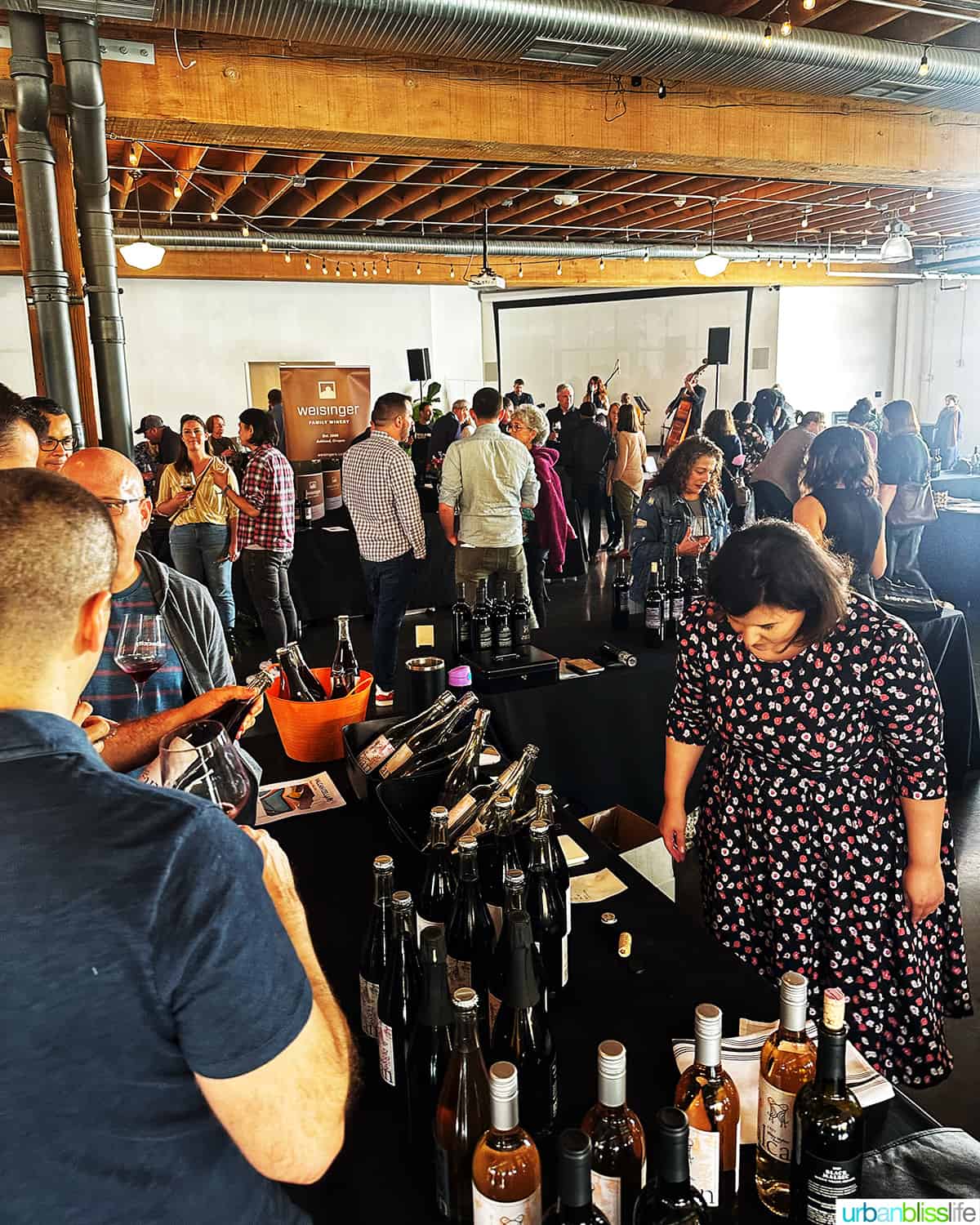 Malbec in the City was the first large public event within the United States that celebrated malbec wine made in the US. The inaugural event specifically celebrated malbec made by Oregon wineries with Malbec grapes grown in Oregon.
Jump to:
The wineries
Malbec grapes are grown primarily in Southern Oregon, in the Rogue Valley and Umpqua Valley. The majority of Oregon wineries pouring at Malbec in the City were from these areas: Ryan Rose Wine, Abacela Winery, Grit Cellars, Trella Vineyards, Peter William Vineyard, Weisinger Family Winery, Melrose Vineyards, and RoxyAnn Winery.
A handful of participating wineries were from the South Willamette Valley, including Sarver Winery, J.Scott Cellars, and Sweet Cheeks Winery.
A few mid-Willamette Valley wineries who work with Southern Oregon grapes were pouring their malbecs. These included Gonzales Wine Company, Leah Jorgenson Cellars, Willamette Valley Vineyards, and Valot's own Valcan Cellars (Corvallis).
The wines
If you think you won't get variety at an all-malbec wine tasting event, think again! At Malbec in the City, you could enjoy classic still red malbec, white malbec, rosé of malbec, piquette, sparkling malbec, and pet-nat malbec.
The wines at Malbec in the City ranged from elegant, finessed wines with ability to age, to refreshing, vibrant zippy summer sippers that were ready to drink now.
Some stand-out wines that Alain and I personally enjoyed:
Food and entertainment
In addition to the wine tasting, Malbec in the City attendees enjoyed light bites catered by Vibrant Table.
There was also live music by Swank Soul and Shelly Rudolph, and live painting by local artist Xochilt Ruvalcaba.
And since malbec is traditionally linked with Argentina, which is also the home of tango dancing, there was a live tango dancing performance by Tango with Adam.
Our Legacy Harvested
The event benefited Our Legacy Harvested, a local nonprofit organization founded in 2020 to educate, advance, and empower the BIPOC community in the wine industry. They work with individuals at any career level to advance their knowledge, expertise and opportunities in wine.
The future of Oregon malbec
Malbec in the City was a wonderful opportunity to sample the many different expressions of malbec from a wide variety of producers around the state. As more Oregon wine growers and winemakers embrace this thick-skinned grape and produce more malbec, I look forward to watching the rise of this Oregon malbec revolution.
And, I look forward to seeing its progression at the next Malbec in the City!
More Oregon wine articles
If you visit, please be sure to let them know that you read about it on Urban Bliss Life! And if you snap some pics, tag us @UrbanBlissLife and #UrbanBlissLife on Instagram, TikTok, Twitter, and Facebook.