Chef Matt Sigler serves up classic, unfussy, fully satisfying comfort cuisine at Il Solito, one of the best Italian restaurants in Portland.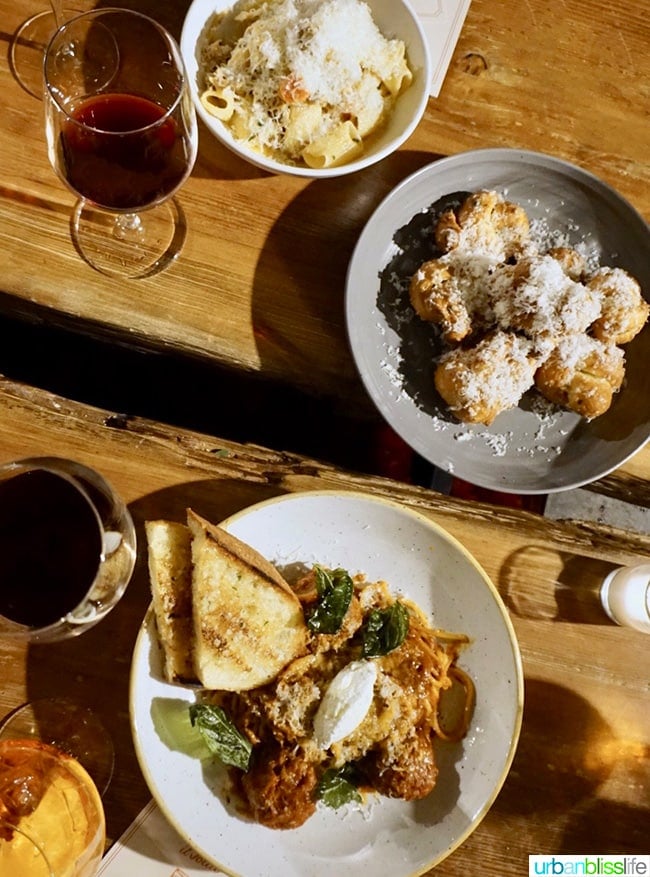 Portland, Oregon's brand new Il Solito is like a dream restaurant where carbs reign and rich pasta sauces beg to be followed by sips of bold Italian wines. It's a place you'll want to leave your keto-paleo-whatever-trendy-diets at the door – and where I set aside my dairy intolerance because: worth it! – to open up your food-loving arms and embrace the delicious, mouthwatering goodness coming your way.
Jump to:
Il Solito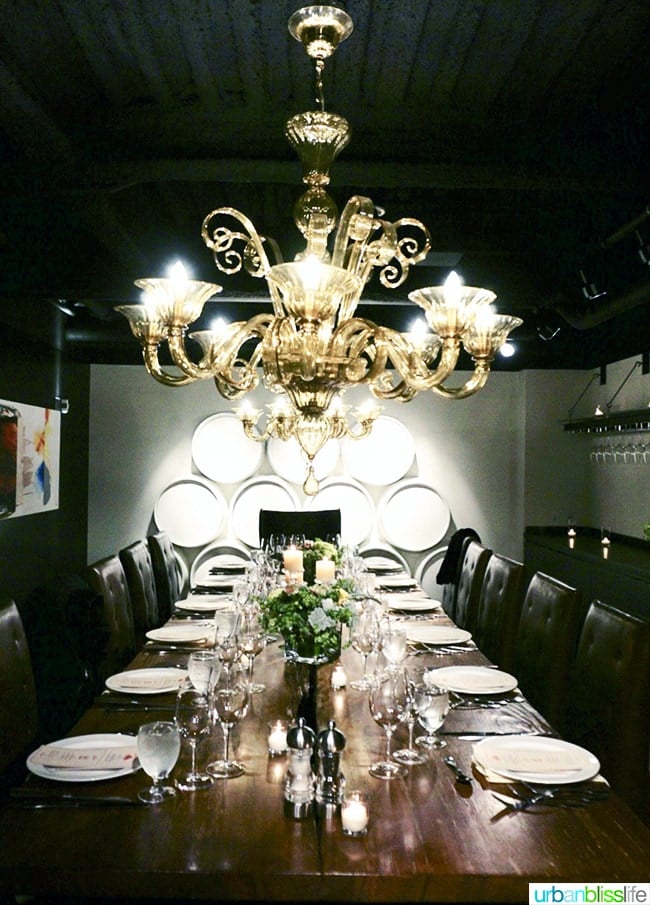 Il Solito restaurant takes over the former Pazzo Ristorante space inside the Hotel Vintage Plaza. I was invited to a media preview dinner in Hotel Vintage Plaza's Wine Press Room (pictured above) since the restaurant remodel was still underway at the time.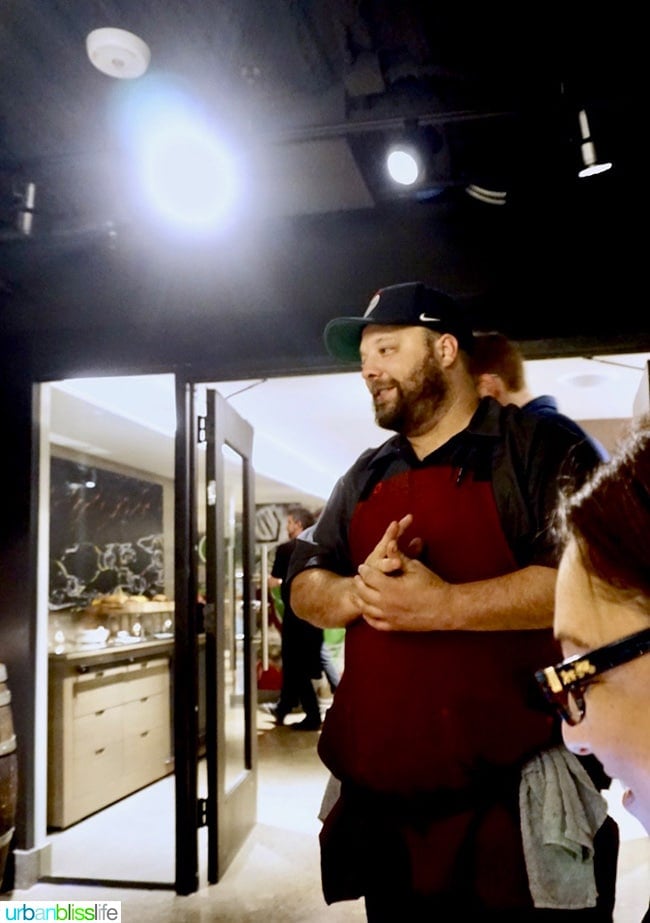 With Executive Chef Matt Sigler (pictured above, formerly of Renata) at the helm, Il Solito, which means 'the usual' in Italian, will focus on soul-soothing Italian plates. The dining room seats 90 and will serve breakfast from 7 to 10:30 am daily, and dinner from 5 to 10 pm Sunday through Thursday and 5 to 11 pm on Friday and Saturday. Weekend brunch and lunch will launch in the weeks to come!
Get your drooling bibs ready, fellow food lovers! Here's a preview of what you can expect at one of the best Italian restaurants in Portland.
Drinks
Our preview started with some classic Italian cocktails, including this gorgeous and refreshing Aperol Spritz. One of the most popular apéritifs in Italy, this cocktail usually includes Aperol, Prosecco, and a splash of soda water.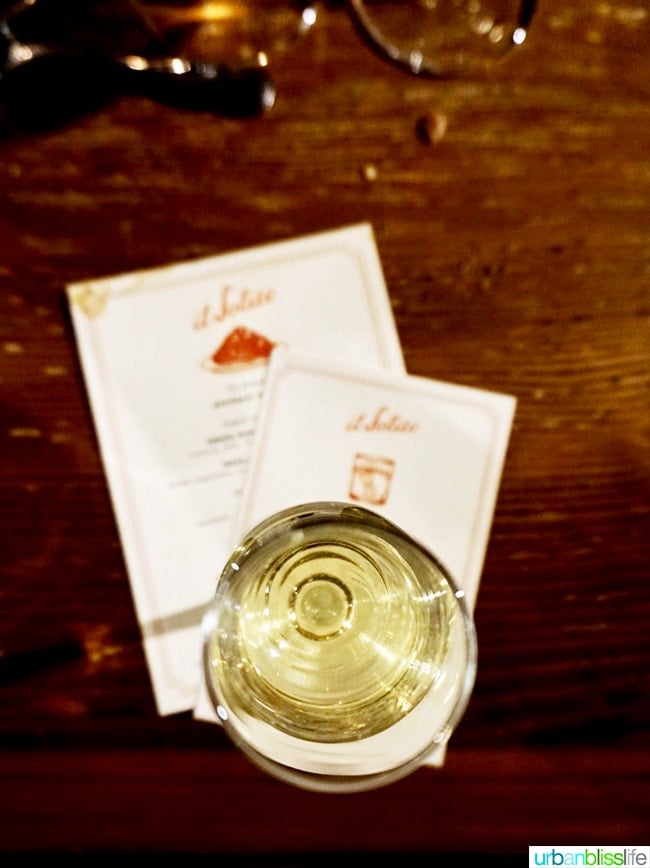 The wine list at Il Solito features Italian wine favorites as well as local Pacific Northwest wines that pair beautifully with Chef Sigler's dishes. During the preview dinner, we enjoyed a bright, dry Luna Mater Frascati Superiore DOCG Lazio white wine as well as a Nebbiolo from the Piedmont region.
Food
What makes Il Solito one of the best Italian restaurants in Portland? The food Chef Sigler and team serve at Il Solito reminds me of the dishes my family and I enjoyed at Hotel Europa & Ristorante, in Sorico, Italy: classic, uncomplicated, and insanely delicious. The pasta making lesson from Mama Angela was one of my favorite travel cooking adventures to date, and I was immediately reminded of her straightforward, simple approach to amazing Italian food as soon as I dug into Chef Sigler's dishes.
Please note that the dishes pictured here were served family style for our group of 10, so individual serving sizes will differ when dining at the restaurant.
The Antipasti Plate ($19) will feature an assortment of cured meats, cheeses, and pickled veggies.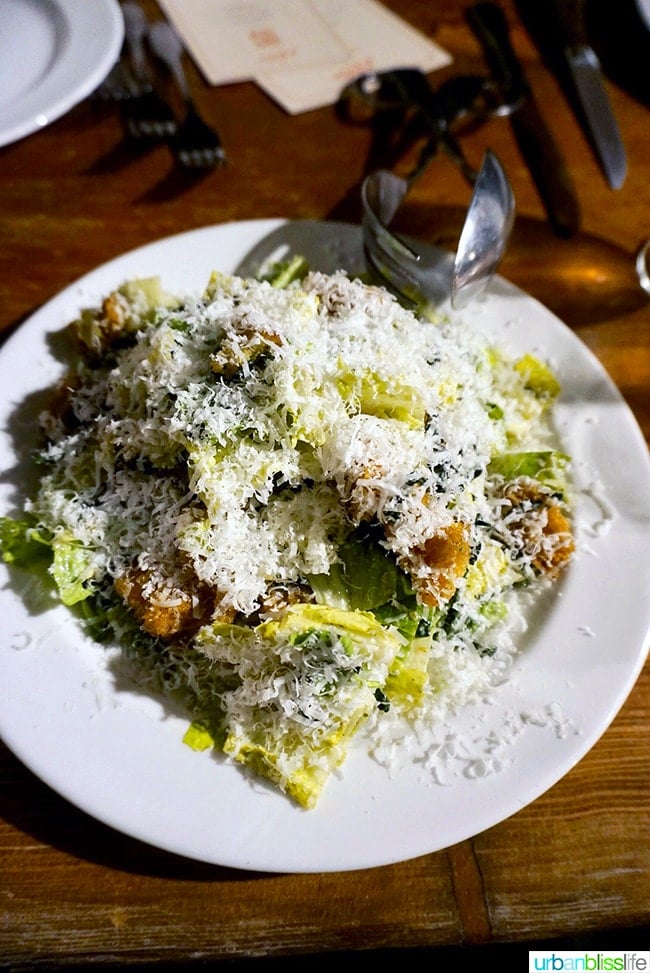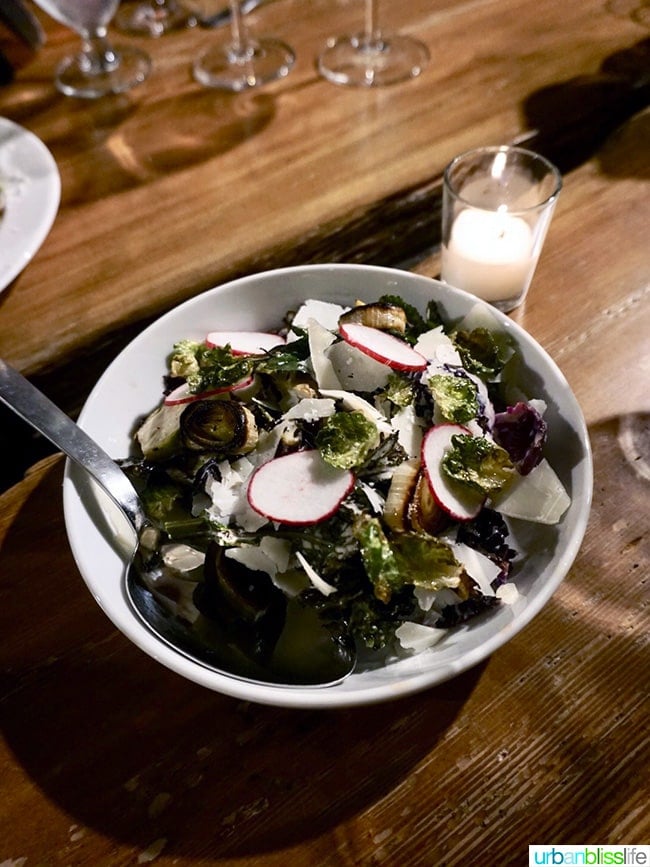 Salads include a garlicky Green Goddess Caesar salad ($13) and an Insalata di Campo ($14) with market vegetables and creamy garlic dressing.
Pastas take center stage at Il Solito restaurant, and I thoroughly enjoyed the trio of pasta dishes we sampled during our preview.
Nestled under that mound of fresh parmesan is the Rigatoni ($22), made with milk braised lamb ragu, fava beans, and tarragon.
While not the best photo (remind me to always always bring my DSLR instead of my mirrorless. Always!), I had to include the Spaghetti and Meatballs ($20) because it's one of the best I have tried in Portland.
And the garlic bread served with it? Hands down THE best garlic bread I have tasted in a very long time, probably because there is no shyness when it comes to the butter on this bread. It's fantastic, and I would come here just for the bread.
We sampled two larger meat entrees, and while I enjoyed them both, the Braised Chicken Thigh Marsala ($26) is my favorite. Served on a buttery bed of polenta and lovely mushrooms.

The Porchetta ($32) is a meat lover's indulgence, with perfectly crispy pork cracklings. The drizzle of salsa verde on top brightens up the dish.
We finished off our preview dinner with the ultimate chocolate dessert: Dark Chocolate Panna Cotta. Oh my. Sometimes the texture of panna cotta is off-putting for me, but this was like a rich, thick, amazing dark chocolate pudding with devil's food cake and caramelized white chocolate mousse, sprinkled with just enough sea salt for balance. This is dessert LOVE, right here.
Menu
Classic Italian dishes like these are my jam. Sure, I enjoy Portland's trendy restaurants that serve artful plates of tiny pretty portions, but the food Il Solito serves is true soul-soothing food that I could eat morning, noon, and night. And for 5th and 6th meal.
If you love really good Italian food, you'll love Il Solito. Here's a look at their menu, since their website is still getting up and running.
Visit
Il Solito opens TOMORROW, April 17!
627 SW Washington
Portland, Oregon 97205
HOURS:
Breakfast daily, 7 to 10:30 am
Dinner: 5 to 10 pm Sunday through Thursday, and 5 to 11 pm on Friday & Saturday
Weekend brunch & lunch to launch soon!
For more info, visit the Il Solito website.
If you're in Portland, what dish are you most looking forward to at Il Solito? If you live outside of Portland, what is your favorite Italian restaurant where you live?
I was invited to a media preview of Il Solito. As always, all opinions and photos are my own. If I don't like it, I don't write about it, and oh my oh my do I loooooove what's cooking at Il Solito!!