Happy Valentine's Day!
If you're a last-minute kind of gal or guy, no worries: I have a host of FREE Valentine's Day Printables that I've designed over the years that you can download and print today!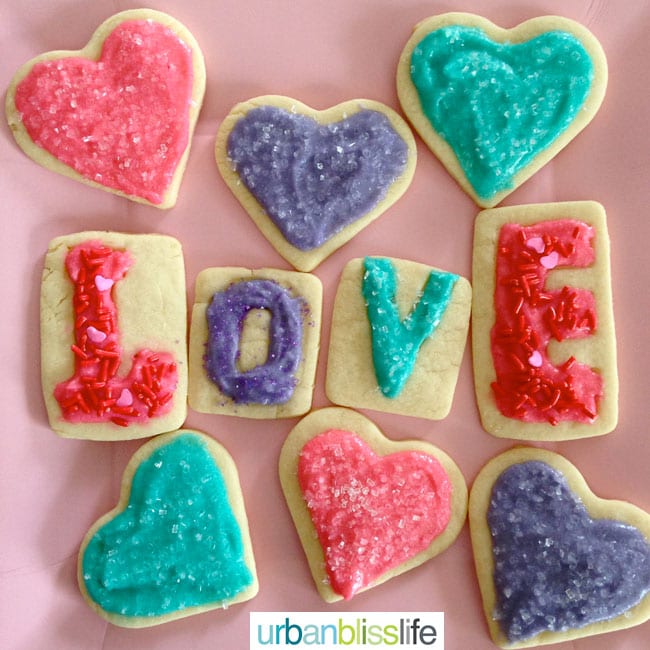 Download one, two, three, or more of my designs for free by the following simple steps:
Click the link below each photo of the printable you'd like to print
Save that PDF to your desktop.
Open it up in Adobe Acrobat or whatever imaging software you have and want to use.
Print on your home computer.
Easiest Valentine's Day stationery ever!
Valentine's Day Printables
If you need Valentine's Day cards - for yourself, or your kids - in a pinch, have no fear! I have designed dozens of Valentine's Day kids' cards for class card exchanges, Valentine's Day games for class parties, and teacher gift printables over the years.
Since I closed up my online shop, I am happy to offer these printables up for a limited time for FREE! I hope you enjoy them!
Adorable Donut Valentine's Day Cards
I love donuts, and I adore these bookmarks that I designed for one of my daughter's Valentine's Day class card exchanges! We punched holes through the tops/sides and attached super cute donut erasers.
Game On, Valentine!
As the mother of a daughter and a son who love video games, I have to admit: this is one of my favorite designs!
Mod Retro Valentine's Day Cards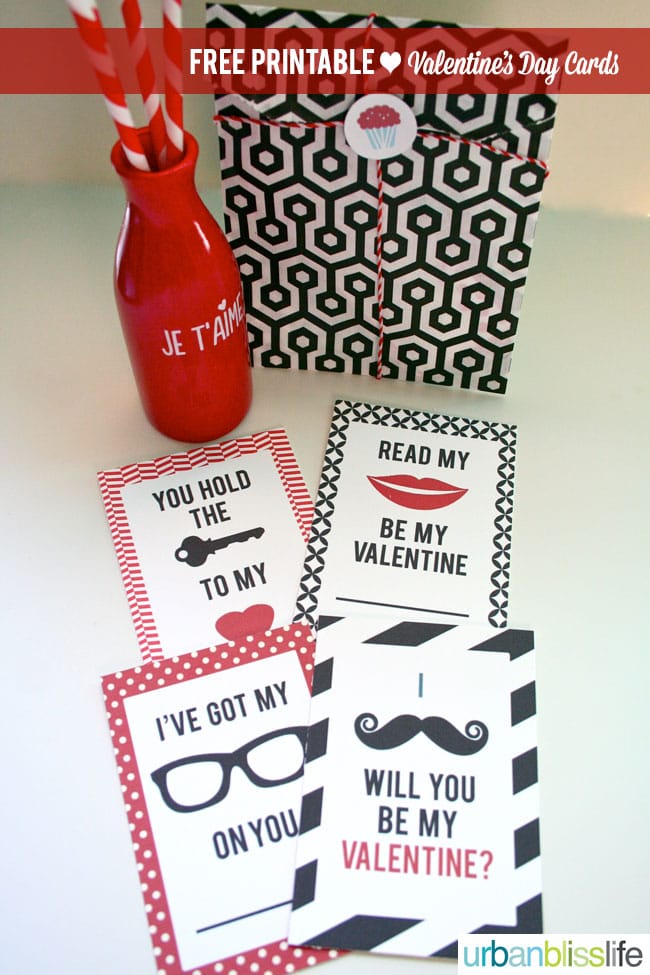 We live in Hispterville Portland, Oregon, so you KNOW I had to design some hipster Valentine's Day cards!
Class Party Printables
Need a last minute game or two for your class party? As someone who has always been the Class Room Parent or Co-Room Parent every single year of my children's elementary school years, I totally get it!
These have taken me and my kids through their elementary school years and I am always honored to see other people use them in their class parties too.
We are actually using these in my daughter's Valentine's Day class party today! Bittersweet, as it is the last elementary school Valentine's Day party for my kids... I hope YOU are able to use and enjoy these in your own kids' classes for years to come! Enjoy!
Quick Teacher Gift Printables
Need a quick Valentine's Day gift for your child's teacher(s)? Can't go wrong with a large chocolate bar, wrapped in a pretty Valentine's Day design! Here are two of my favorites that I've designed.
Happy Valentine's Day!
I hope you enjoy these free printables, and wish you and yours a very Happy Valentine's Day!
PIN IT:

This post was originally published February 14, 2018. It was updated with new links on January 30, 2020.