Getting ready to go camping? These easy ideas for Camping Breakfast are made for breakfasts in the great outdoors! From make-ahead breakfasts to hearty skillet meals, you'll find 30+ of the Best Camping Breakfast Recipes right here.
There's something undeniably magical about waking up to the gentle rustling of leaves, the crisp morning air, and the promise of a brand new day in the great outdoors.
Camping provides us with an opportunity to escape the hustle and bustle of our daily lives, immersing ourselves in nature's soothing embrace. And what better way to kickstart an adventure-filled day than with a hearty and delicious breakfast cooked over an open flame?
We invite you to embark on a culinary journey as we unveil some easy breakfast ideas that will tantalize your taste buds and fuel your outdoor escapades.
Whether you're a seasoned outdoor enthusiast or a beginner venturing into the world of camping, these breakfast ideas are designed to be simple, versatile, and adaptable to various camping setups. So, grab your camping gear, stock up on ingredients, and get ready to transform the most important meal of the day into culinary adventures that will make your camping trips truly unforgettable.
Let's dive in, shall we?
Jump to:
🌟 Top tips for choosing the right breakfast food for camping
When planning for breakfast food for your next camping trip, there are several important factors to consider. Here are the top five things to keep in mind:
Simplicity and Convenience - Opt for quick breakfast recipes that are easy to prepare and require minimal equipment. Remember, you'll be working with limited resources, early mornings, and possibly a makeshift kitchen. Choose ingredients that are easy to pack, store, and cook. A simple camping breakfast and an easy recipe allows you to spend less time in preparation and more time enjoying your outdoor adventures.
Nutritional Value and Energy - Camping activities can be physically demanding, so it's crucial to fuel your body with nutritious meals. Select breakfast options that provide a good balance of carbohydrates, proteins, and healthy fats. Include ingredients that provide sustained energy, such as whole grains, lean meats, eggs, fruits, and nuts. Prioritize foods that will keep you full and energized throughout the day.
Storage and Transportation - Consider the space and weight restrictions of your camping gear. Choose foods that are easy to pack and won't take up too much space in your cooler or backpack. Opt for non-perishable items or those that can be kept cool without spoiling. If you're backpacking, lightweight and compact options like dehydrated meals or granola bars may be more suitable.
Cooking Methods and Equipment - Assess the cooking facilities available at your campsite. Will you have access to a campfire, a portable stove, or a grill? This will determine the types of recipes you can prepare. Ensure you have the necessary cooking equipment such as pots, pans, utensils, and a reliable heat source. Additionally, consider the cookware's durability, ease of cleaning, and suitability for outdoor use.
Dietary Restrictions and Preferences - Take into account any dietary restrictions or preferences of your camping group. Consider vegetarian, vegan, gluten-free, or dairy-free options to accommodate everyone's needs. It's important to plan ahead and ensure everyone can enjoy a satisfying breakfast without any culinary compromises.
By considering these five factors, you can plan and prepare camping breakfast food that is delicious, nourishing, and convenient. Remember, a well-rounded hearty breakfast will provide the energy and sustenance you need to fully embrace the adventures that await you in the great outdoors.
🍳 Kitchen tools and equipment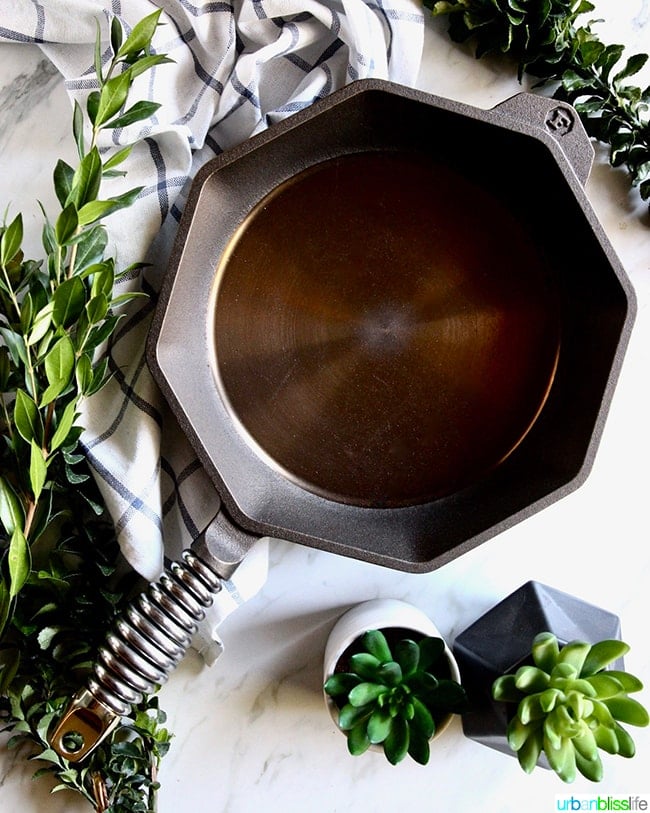 When heading out on a camping trip, having the right cooking tools can make a significant difference in your meal preparation. Here are the top camping cooking tools to consider taking with you:
Camp Stove - A portable camp stove is a versatile and convenient tool for outdoor cooking. Look for a lightweight and compact stove that is easy to transport and set up. Choose a stove that runs on a fuel source suitable for your needs, whether it's propane, butane, or liquid fuel.
Cookware Set - Invest in a durable cookware set specifically designed for camping. Look for a set that includes a pot, skillet, and a kettle. Opt for non-stick coatings to simplify cooking and cleaning, or cast-iron skillets and a dutch oven that can handle the heat. Ensure the cookware is suitable for various heat sources, including campfires and stoves.
Utensils - Pack a set of camping utensils, including a spatula, tongs, a cooking spoon, and a sharp knife. Choose utensils made of stainless steel or heat-resistant materials that can withstand outdoor conditions. Don't forget to include a can opener and a bottle opener for convenience.
Cutting Board - A compact and lightweight cutting board is essential for preparing ingredients while camping. Look for a foldable or flexible cutting board that won't take up much space in your camping gear. Ensure it is easy to clean and food-safe.
5. Portable Grill - If you enjoy grilling during your camping adventures, consider a portable grill or grate. Look for a grill that is lightweight, easy to assemble, and has adjustable height settings. Ensure it is sturdy and compatible with your chosen heat source.
6. Heat-resistant Gloves - Heat-resistant gloves provide protection when handling hot cookware or when dealing with an open fire. Opt for gloves made from flame-resistant materials that provide dexterity and grip.
7. Collapsible Water Container - Having a collapsible water container is essential for storing and transporting water to your campsite. Look for a BPA-free container that is easy to fill, carry, and clean. It will come in handy for cooking, cleaning, and drinking water needs.
8. Firestarter - A reliable firestarter, such as waterproof matches or a lighter, is vital for starting campfires or igniting your camp stove. Keep it in a waterproof container or bag to ensure it stays dry.
9. Aluminum Foil - Aluminum foil is a versatile tool for campfire cooking. It can be used for wrapping food (foil packets), creating makeshift cooking vessels, or protecting food from direct heat. Pack a roll of heavy-duty aluminum foil for various cooking purposes.
10. Cleaning Supplies - Don't forget to bring cleaning supplies such as biodegradable soap, a sponge or scrub brush, and a small towel or paper towels for washing and drying your cookware.
Remember, the specific cooking tools you'll need may vary depending on your camping style and the meals you plan to prepare. It's essential to assess your cooking needs and choose tools that are practical, lightweight, and suited for outdoor use.
Now that you've got your camping gear, let's check out some of these favorite camping breakfast ideas and start whipping up some easy camping meals to ensure each morning is a delicious adventure!
30+ best camping breakfast ideas
From instant oats and fresh berries, to make-ahead breakfasts like a huevos rancheros breakfast sandwich and a healthy muffin, this recipe collection has it all to help you meal plan for your camping trip.
Camping Breakfast Ideas
Whether you prefer sweet or savory, quick and easy or indulgently gourmet, we've got you covered. From classic campfire favorites to innovative twists on breakfast classics, these recipes will inspire you to unleash your inner chef and elevate your camping breakfast experience to new heights.
More breakfast recipes
Did you make any of these recipes? Don't forget to leave a 5-Star 🌟🌟🌟🌟🌟 rating and comment below letting us know which one you made and how it turned out. Thank you!