These fun and festive Winter Cocktails will keep you and your holiday party guests warm and toasty throughout the season!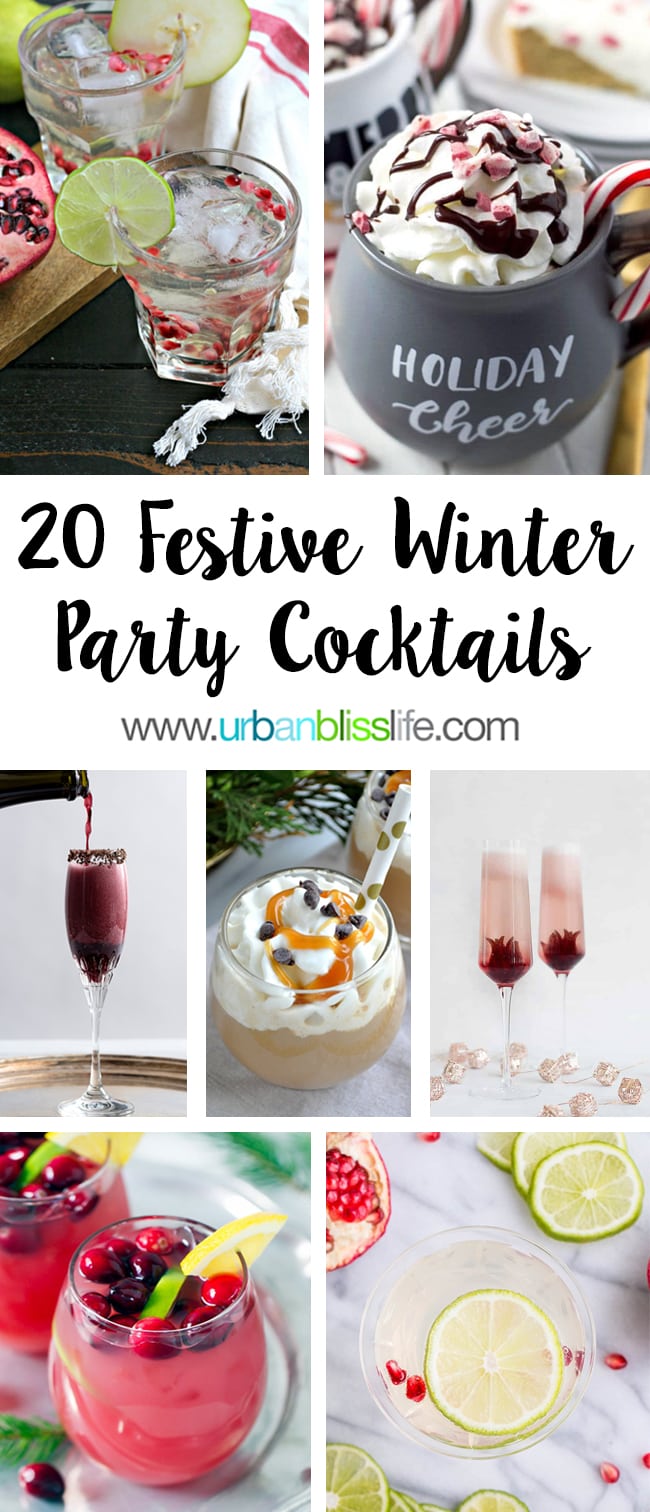 I ADORE throwing holiday parties!
I also STRESS OUT when I'm throwing holiday parties.
Will everyone like the food? Did I make enough food? Does everyone have enough to drink? Is everyone mingling well and having fun? Do I have something in my teeth?
I'm really trying to do a better job about NOT stressing out. It's challenging for me, but once guests arrive, I am working hard to simply let go. One way is to figure out which winter cocktails I'm going to serve.
20
Holiday Party
Winter Cocktails
In trying to be a better hostess, my goal at parties from now on is to greet each guest with a glass of bubbly, or a signature winter cocktail. This is a warm, inviting way to welcome people into your home, and it also gives each guest something to do with their hands during those initial awkward moments when you arrive at a party.
If you're throwing a holiday party this season, my fellow food and drink bloggers have some AMAZING fun and festive winter cocktails to help you be the Hostess with the Mostest.
Cranberry Cocktail Love
Cranberries and holiday cocktails go hand-in-hand. The sweet and tart cranberries add a festive flavor to any drink, and look equally becoming as a cocktail garnish.
Here are a few refreshing cranberry cocktail recipes I think you'll love.
Pomegranate Lime Gimlet | My Kitchen Love
Cranberry Ginger Christmas Margaritas | Stacey Homemaker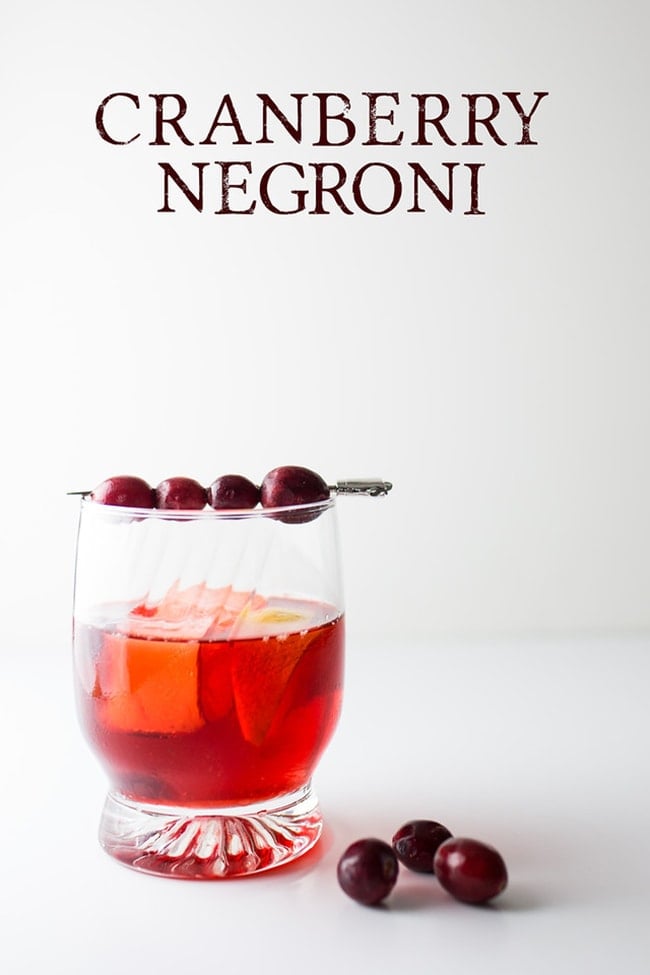 Cranberry Negroni | Grey is the new Black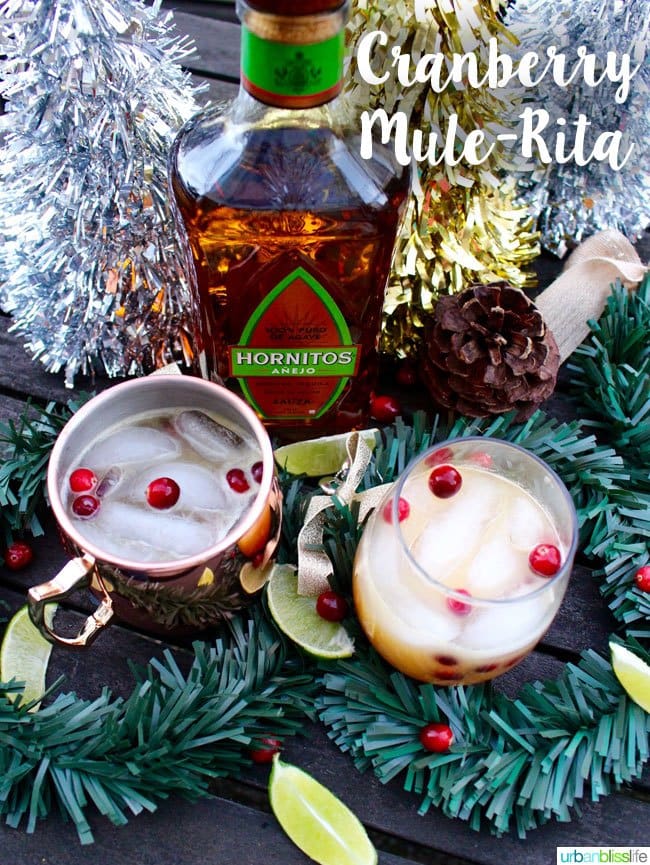 Cranberry Mule-Ritas | Urban Bliss Life
Cranberry Ginger Bellini | Platings and Pairings
Wintery Boozy Mood Cocktails
Some winter parties are more dark and cozy than bright and twinkly. For those festive affairs, try serving one of these stunning sultry sippers.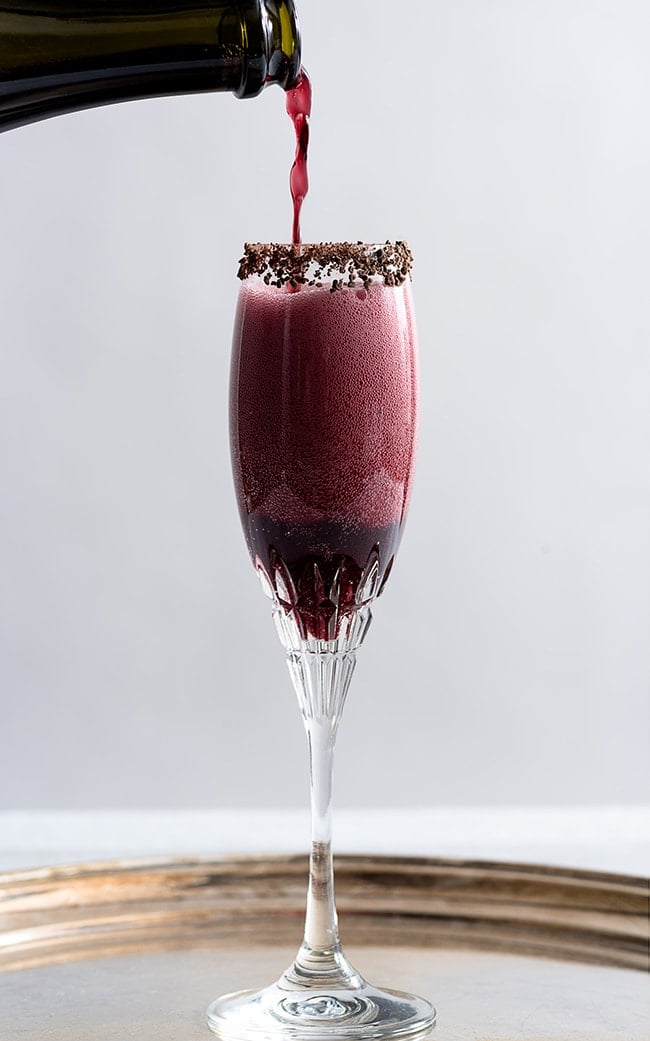 Sparkling Shiraz Cocktail with Dark Chocolate Coated Cocoa Nibs | Nomageddon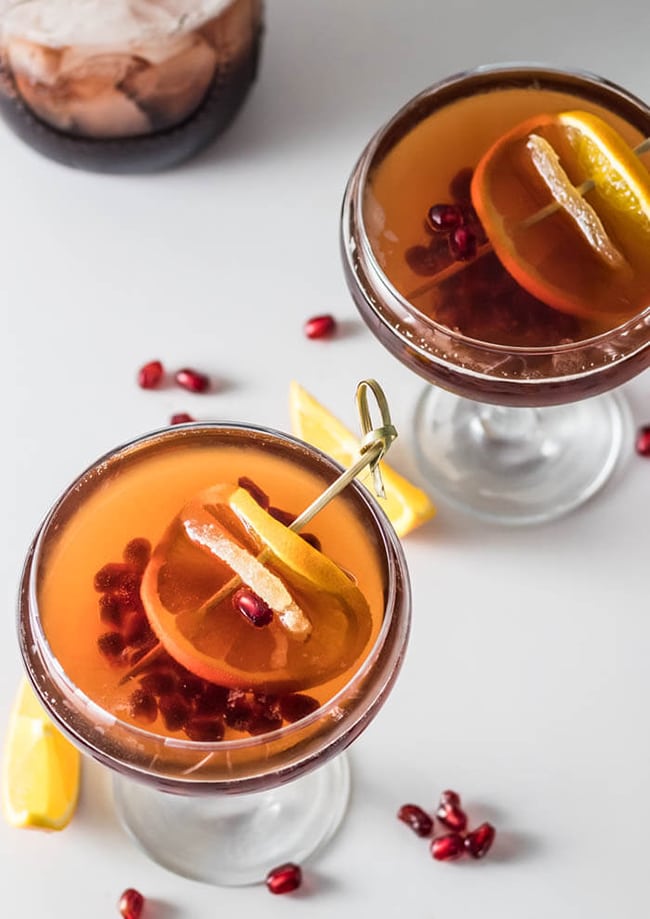 Donner and Blitzen: A Ginger Brandy Cocktail | Beyond Mere Sustenance
Bourbon Black Forest Cocktail | Little Sugar Snaps
---
Drinks for a Large Crowd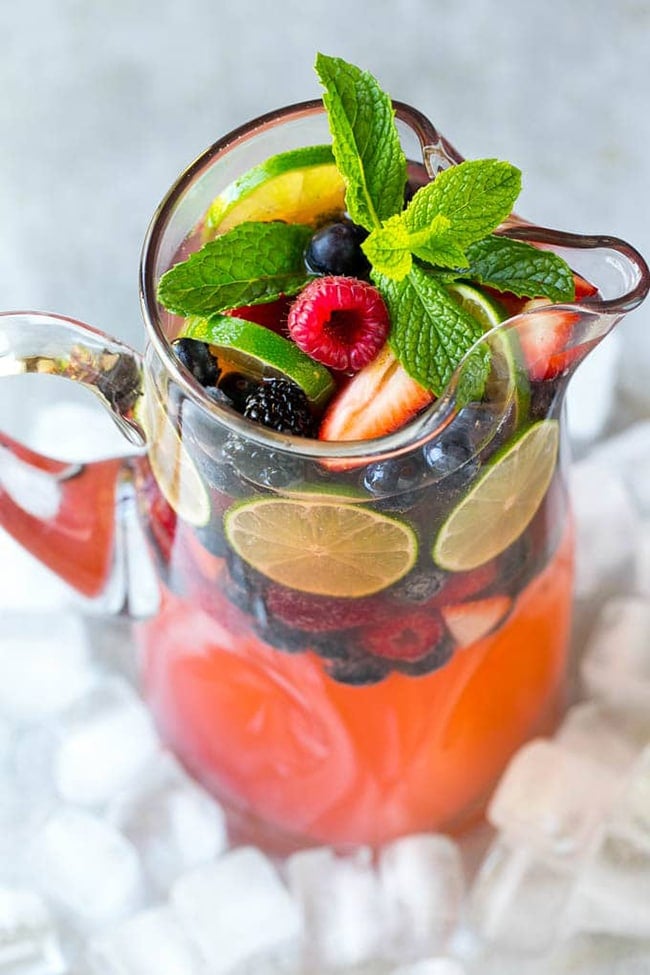 Champagne Punch | Dinner at the Zoo
Cranberry Orange Punch | Cooking LSL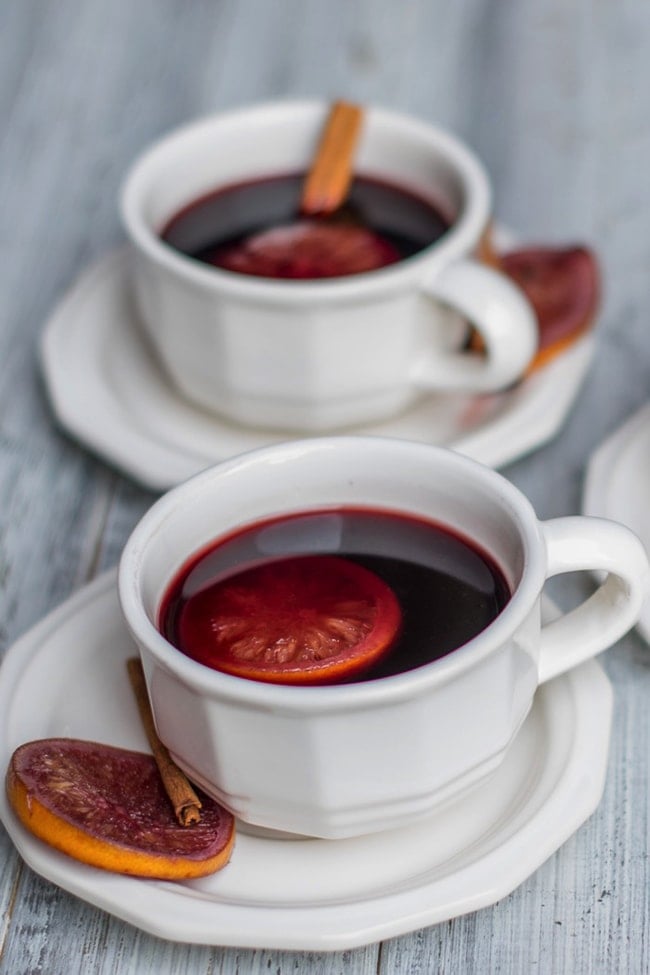 Mulled Wine for a Crowd | Major Hoff Takes a Wife
White Winter Sangria | Everyday Maven
---
Coffee Cocktails
When you need a little warm pick-me-up with your party cocktail, try one of these toasty coffee cocktails!
Salted Caramel Mocha Martini | The Seasoned Mom
Boozy Mint Mocha Cocktails | What the Fork Blog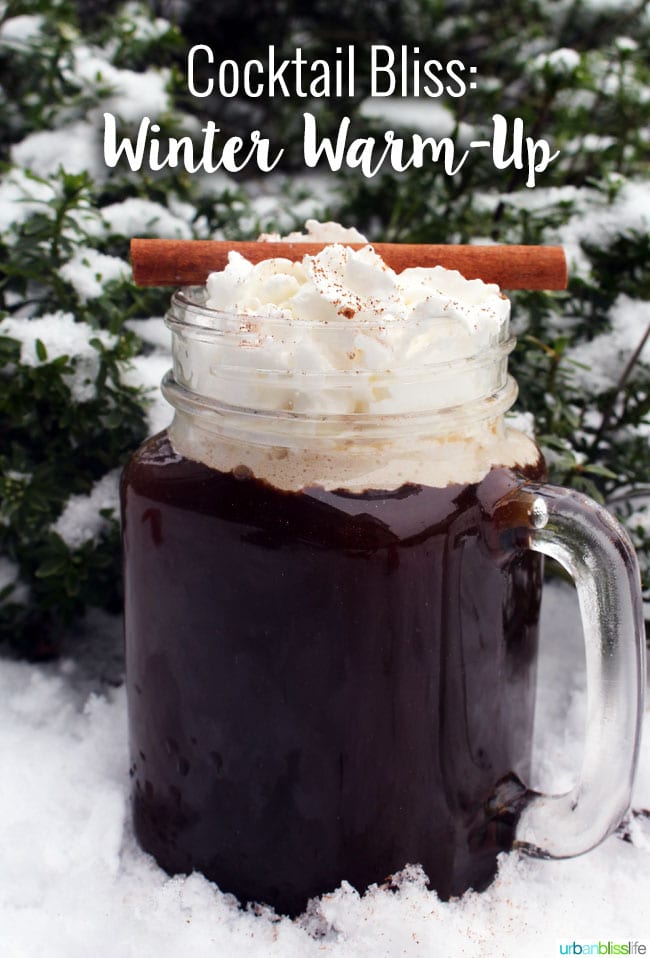 Winter Warm-Up Cocktail | Urban Bliss Life
---
New Year's Eve Cocktails
A sparkly and bubbly cocktail is a classic way to ring in the New Year. Here are a few elegant, playful, and delicious New Year's Eve cocktails to help you and your guests celebrate.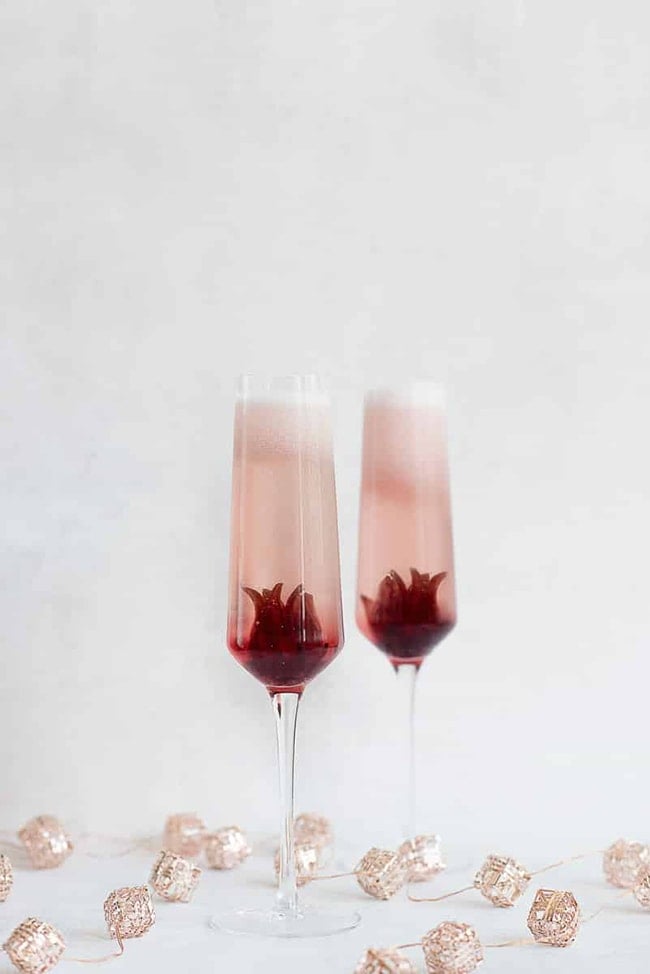 Ombre Hibiscus Prosecco Cocktail | A Side of Sweet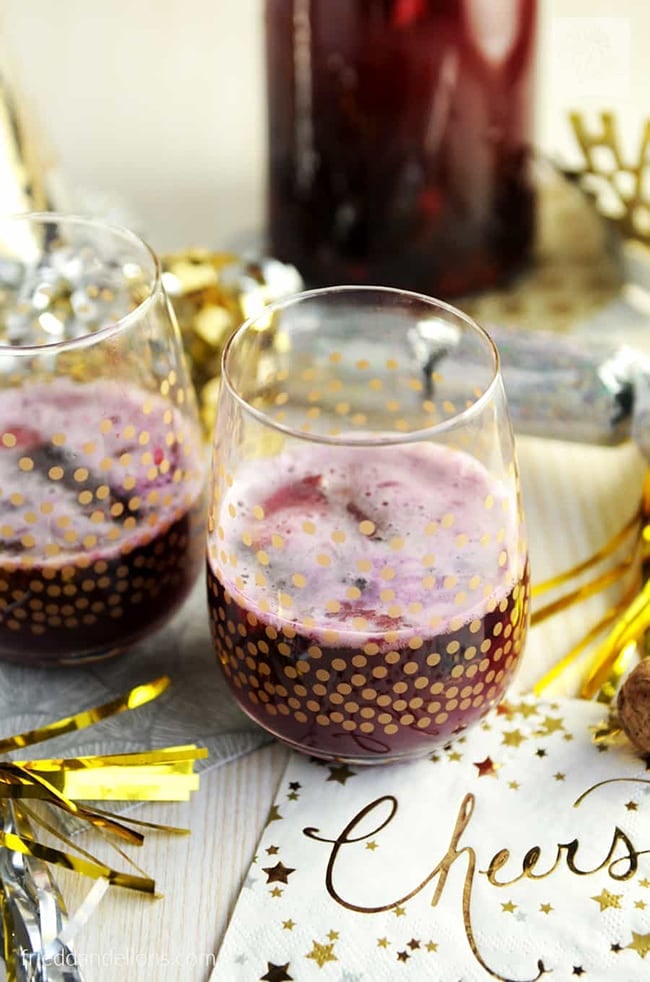 Champagne Sangria with Pineapple and Berries | Fried Dandelions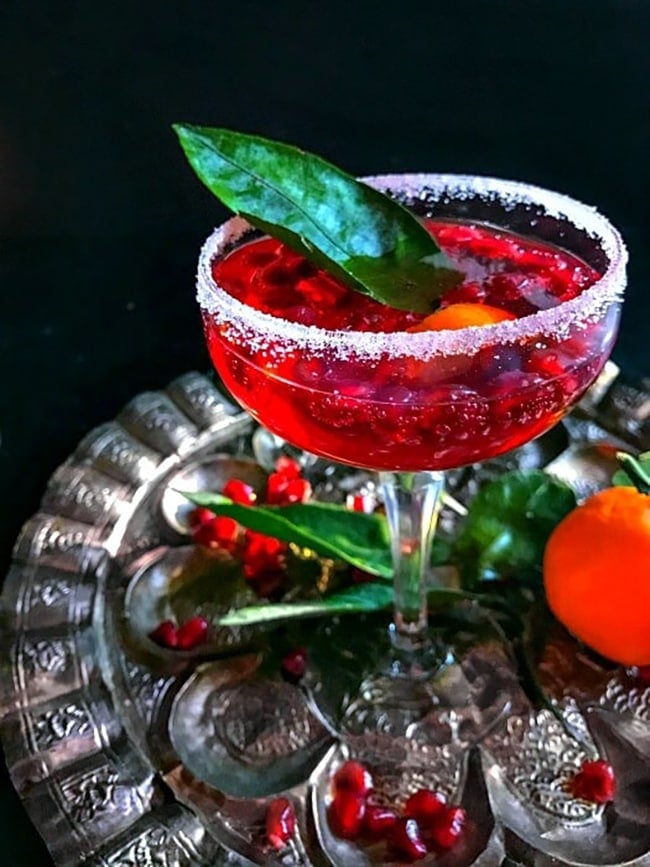 Pomegranate New Year's Punch | Easy Cooking with Molly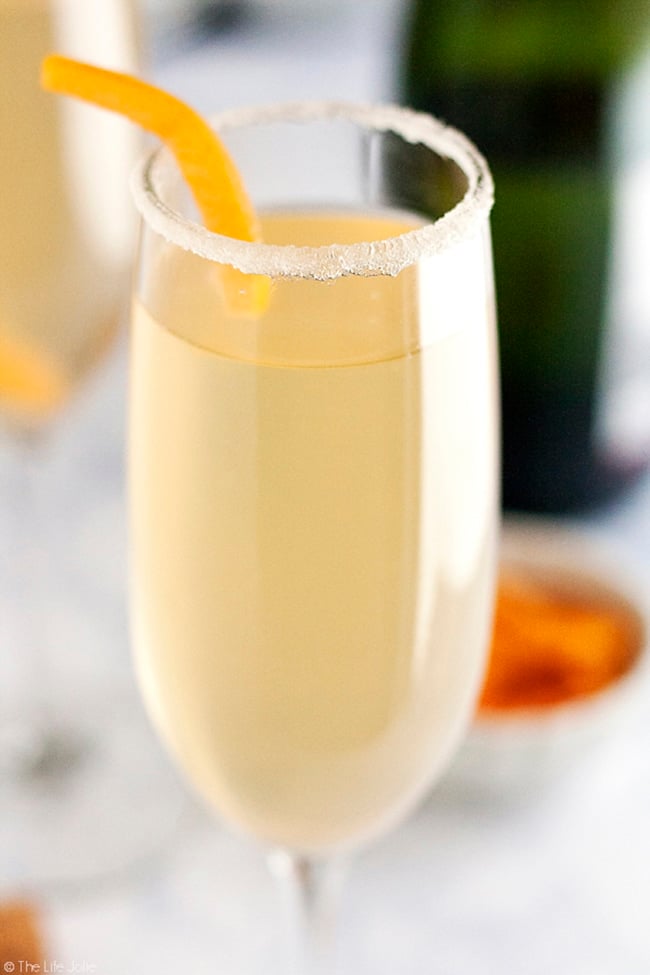 Grapefruit Sparkler | The Life Jolie
Aren't these cocktails all so gorgeous? They all sound incredibly tasty, too! If you decide to make one your signature drink at your next holiday party, come back and comment to let me know how it went.
Which of these cocktails would you most like to celebrate the winter holidays with?