These 20 must make Fruity Cocktail recipes are fresh, colorful, and delicious! Perfect for serving at your next party or for any sunny spring or summer day.
This post was first published March 20, 2017. It was updated and republished April 28, 2022, with new cocktails, photos, and details.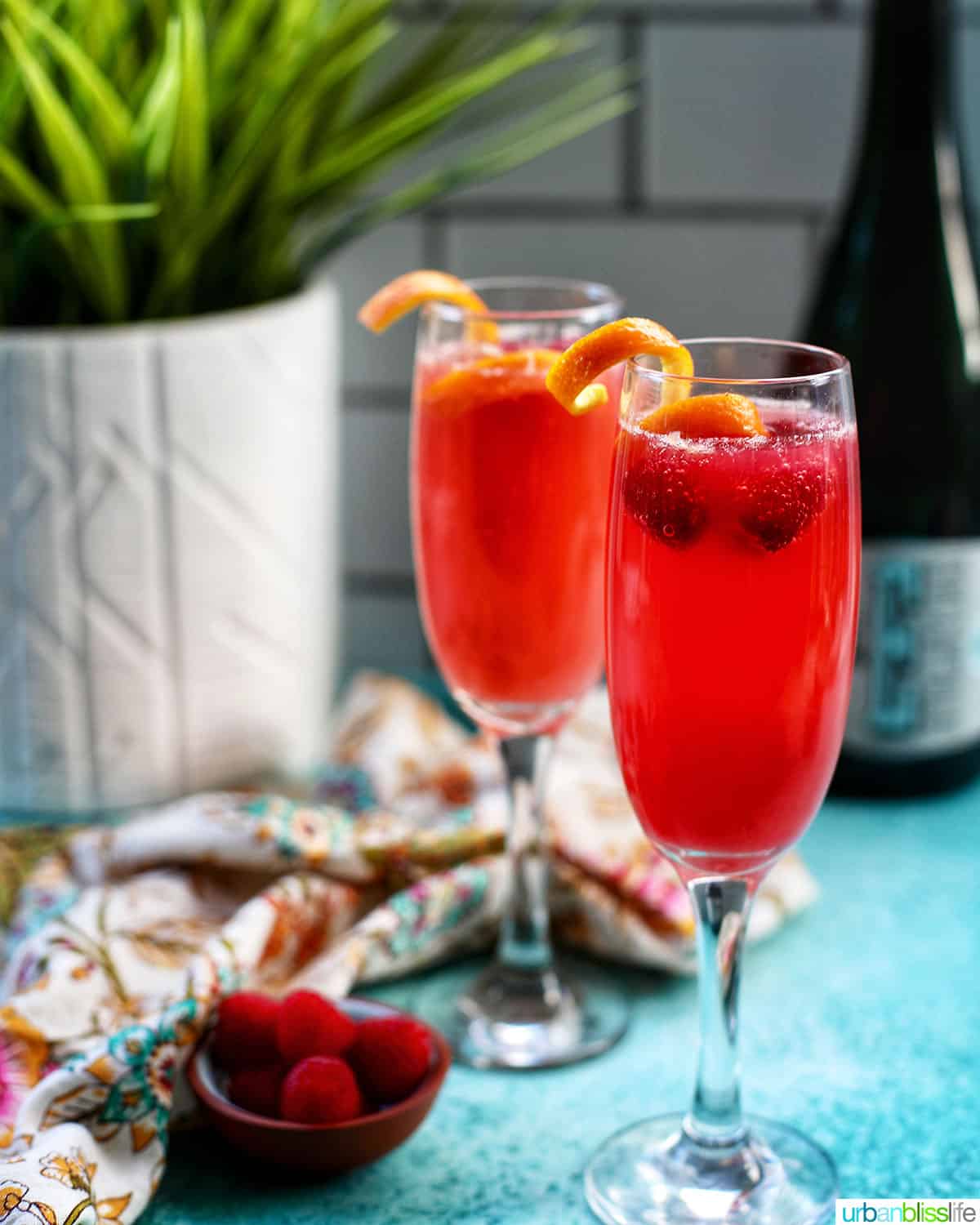 It's the middle of Spring and our minds are turning to thoughts of warmer weather and outdoor entertaining!
To celebrate the spring season, I've got 20 Must Make Fruity Cocktail Recipes. These are some of my own favorites, as well some from fellow food blogging friends.
Cheers to spring!
Berry Cocktails
From raspberry to blueberry to strawberry (and more!) berry-based cocktails are versatile, colorful, and delicious! These fruity cocktail recipes are bursting with berry flavors.
Raspberry Mimosas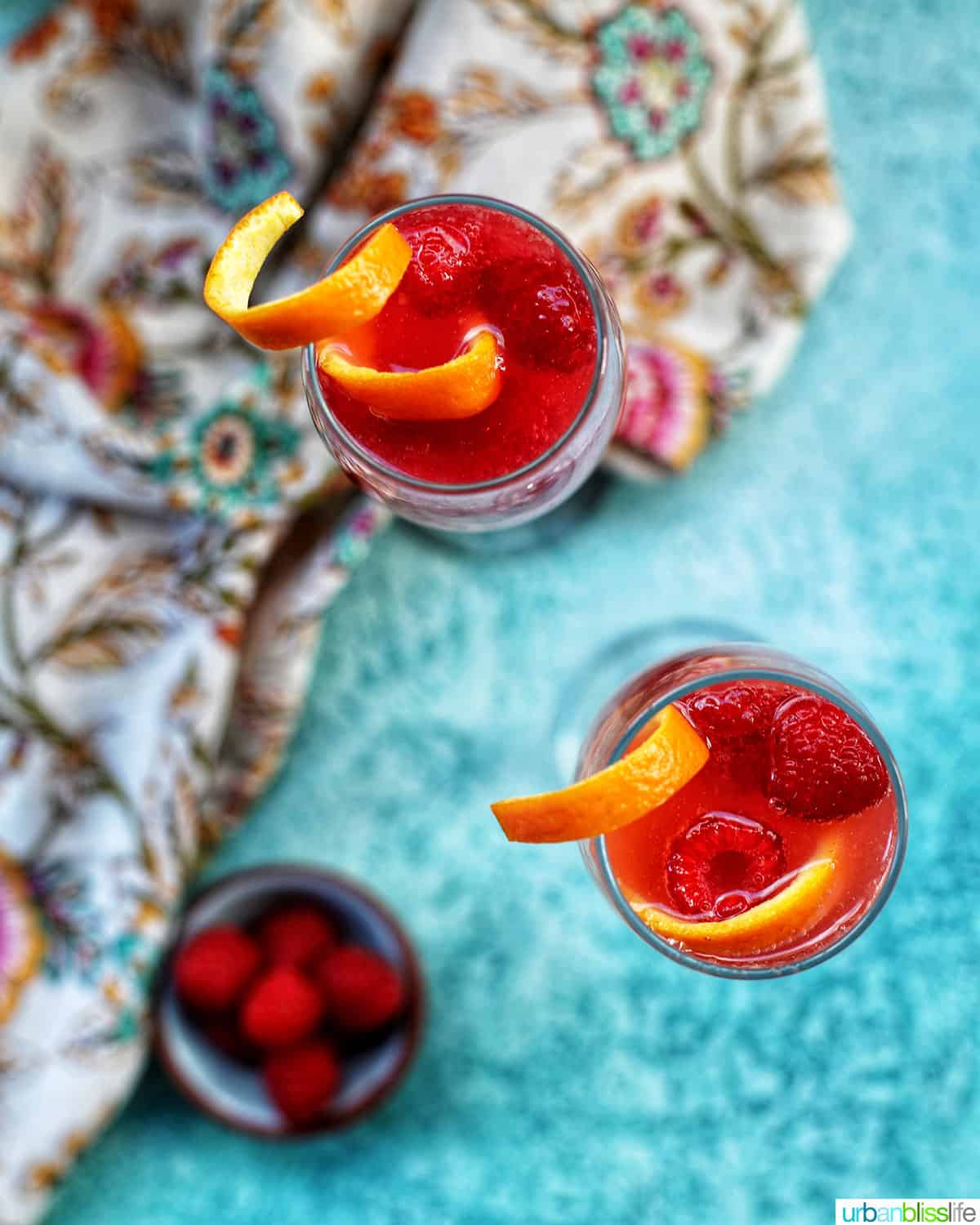 Made with Champagne, orange juice, mint, and of course raspberries, this gorgeous drink is one of our easiest and favorite fruity cocktail recipes!
Marionberry Cider Crush
Made with native Oregon marionberries, this tangy, juicy cocktail mixes in apple cider to add a crisp, tasty tartness!
Strawberry Vodka Cocktail
This 6 ingredient drink is a balance of tart and sweetness that makes it a refreshing option for your next summer soiree.
Blueberry Cake Mojito
This twist on a mojito uses blueberries and simple syrup to make a berry cocktail that tastes like cake!
Raspberry Bellini with Lime
If you're looking for the perfect brunch cocktail, this Raspberry Lime Bellini is it. It's fruity, fizzy, and fun in a glass!
Blue Coupe Cocktail
This delightful drink is made with prosecco, fresh blueberries, and a touch of lemon. Fruity, tangy, fizzy -- it's everything you want in a great cocktail!
Citrus Cocktails
Citrus cocktails are the perfect combination of refreshment and zing! And the tasty possibilities are nearly endless. Here are a few citrusy fruity cocktail recipes to make for your next get together.
Be My Clementine Sparkling Wine Cocktail
The sparkling wine and clementine soda give this citrusy cocktail some fizz, while the raspberries add a pop of color and flavor!
Citrus Bourbon Buzz
Bourbon is one of my favorite spirits. Mix it with lemonade and ice you've got a summer crowd pleaser. Couldn't be easier!
Grapefruit Basil Refresher Cocktail
Grapefruit and basil aren't usually the first ingredients that come to mind when thinking cocktail, but the tart and herby flavors complement each other perfectly in this whimsical drink.
Lemon and Cucumber Lemonade Vodka
This drink is so citrusy it has lemon twice in its name! Combined with the crisp cucumber and ice cold vodka, this may soon become one of your summer faves.
Tangerine Champagne Cocktail
Sometimes you just want to slowly savor a summer drink. Enter this Tangerine Champagne cocktail with a punch of tangerine juice, Grand Marnier, and bubbly.
Lemon and Grapefruit Prosecco Cocktails
Two citrusy cocktails in one recipe? Yes! Prosecco with lemon and with grapefruit juice. Make them both and serve them at your next brunch with friends!
Melon Cocktails
Melon-based cocktails are great for spring and summer entertaining, and they can make for a nice, light aperitif before a meal with friends. These fruity cocktail recipes are both beautiful and blissful!
Watermelon Mojito
Some cocktails are perfect to be made by the pitcher, and this watermelon mojito is one of them. The rum and ginger ale in this drink complement the watermelon perfectly.
Cantaloupe Margaritas
Packed with vitamins A and C (both antioxidants!), this refreshing Cantaloupe Margarita puts a tasty spin on an old classic -- just in time for summer.
Watermelon Mint Cocktail
Made with just 5 ingredients including watermelon, vodka, and seltzer water, this crisp, fruity cocktail is the perfect easy summer happy hour drink.
Exotic Cocktails
If you're in the mood for more tropical flavors, like pineapple or coconut, we've got you covered. These fruity cocktail recipes will make you feel like you've been whisked away to the islands!
Hibiscus Cocktail Cooler
With a rich dark color reminiscent of a night sky, this floral, tequila-based cocktail is perfect to sip on a warm summer evening.
Pineapple Saketini
Mix things up with this sake and vodka-based summer cocktail recipe -- fruity but not too sweet. And the pineapple chunks make a refreshing treat to eat as well.
Picnic Punch
Mixing up a refreshing, fruity punch can be a great way to liven up your next warm weather party or intimate outing. Either way, this picnic punch hits the mark!
Fruity Elderflower Sangria
This summery sangria uses chardonnay and elderflower liqueur instead of simple syrup as the base, then it's mixed with a bunch of fruit for a flavorful punch. Perfect to make in batches for your next backyard party.
Pineapple Coconut Cocktail
Dark rum, juicy pineapple, and a dash of cinnamon. You may enjoy this in your backyard this summer, but you'll feel like the beach is just steps away!
Bar Essentials
Dishes That Go Great With These Fruity Cocktail Recipes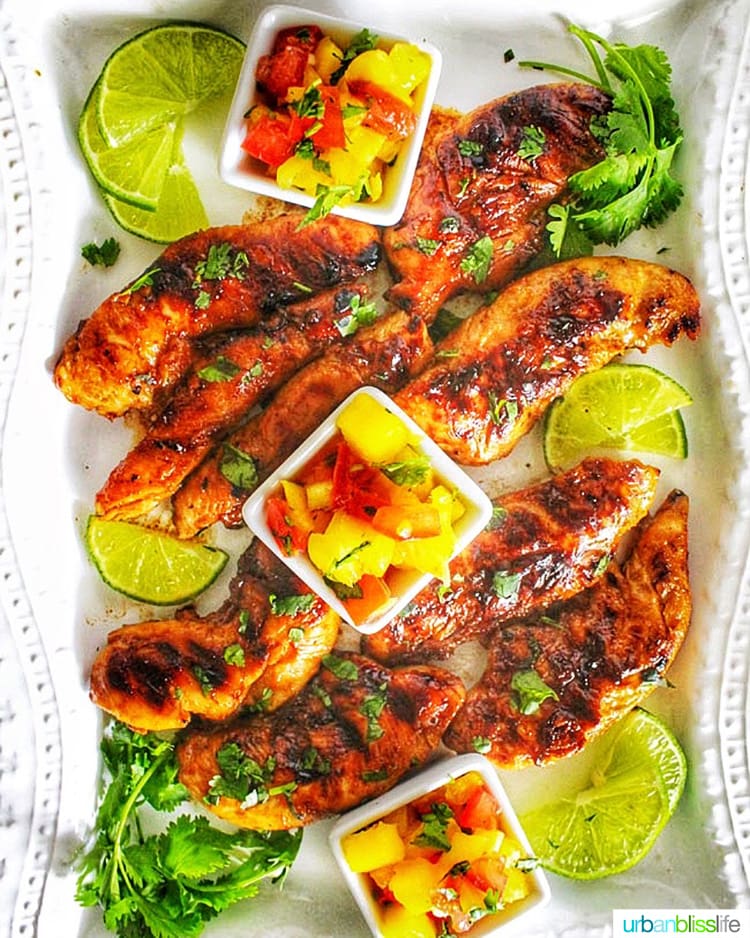 PIN IT