The Suttle Lodge in Sisters, Oregon offers a hip, rustic retreat for those seeking to relax, unwind, and soak up the great outdoors.
One of the best things about living in Portland, Oregon is the diversity of life adventures we have at our fingertips.
My family lives on the edge of the city, right next to the picturesque vineyards of Oregon wine country.
One hour to the west is the Pacific Ocean and beautiful beaches.
One hour to the east is the mighty Columbia River Gorge and countless hiking trails, as well as Mount Hood and amazing snowy adventures.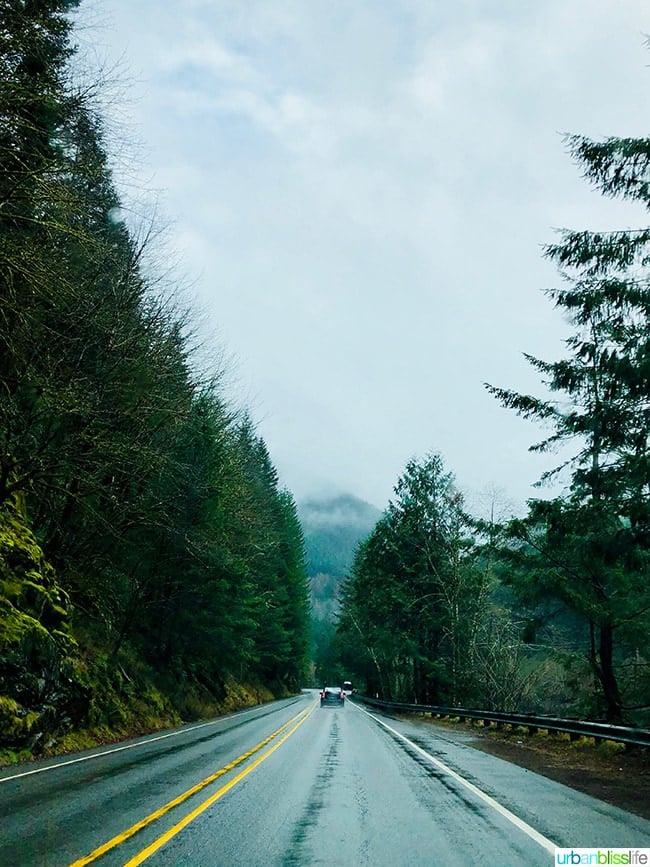 Then just three hours southeast of us is the Oregon desert. Each time we drive out that way, we pass countless beautiful lakes, mountains, and campgrounds. One of them being Suttle Lake, at the edge of Sisters, Oregon.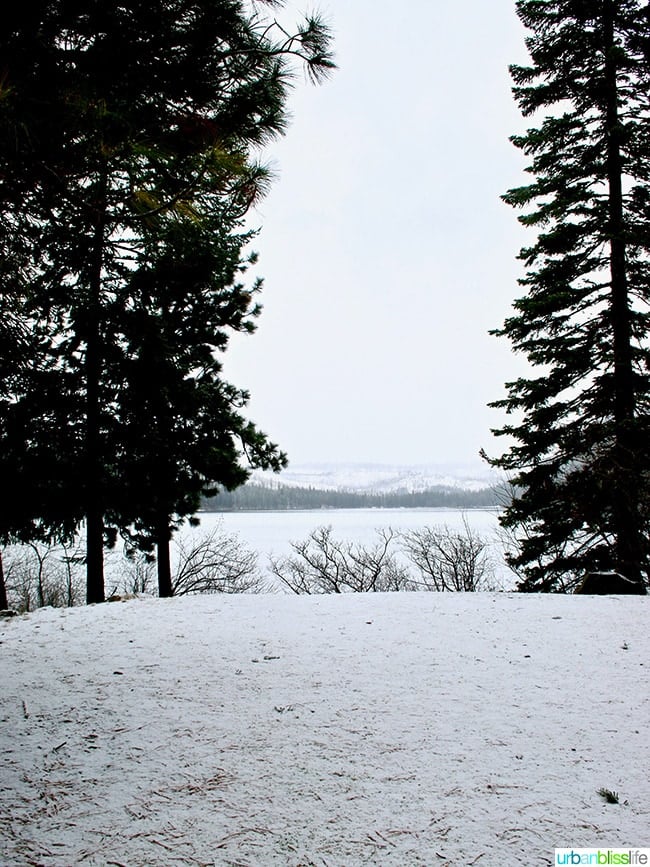 Have you ever spent time in this part of Oregon? Now you have one more reason to visit: the recently renovated The Suttle Lodge.
Jump to:
The Suttle Lodge
Nestled in the Deschutes National Forest at the eastern end of Suttle Lake, the resort was purchased in October 2015 by the owners of Portland's Clyde Building – which houses the ACE Hotel – Robert Sacks and David Schrott. The Suttle Lodge underwent renovation and reopened in the summer of 2016 as part of the The Mighty Union hospitality group.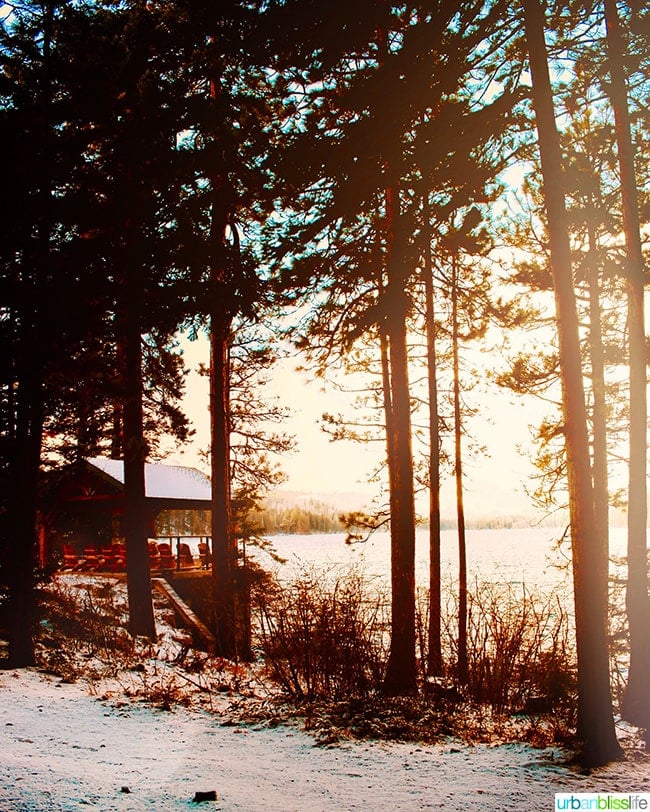 The lodge offers an Instagram-worthy #ThatPNWLife vibe for travelers seeking quiet reprieve from the city in a hip, comfortable setting. But my fellow Instagram-obsessed friends should know that WiFi is spotty in the lodge; there's one spot by the large bay of windows where it's reliable. But that's ideal for those looking to truly get away from the noise of the outside and online world.
The main building looks like a typical large Oregon lodge from the outside, but once inside, you realize it's really more like staying at a large house.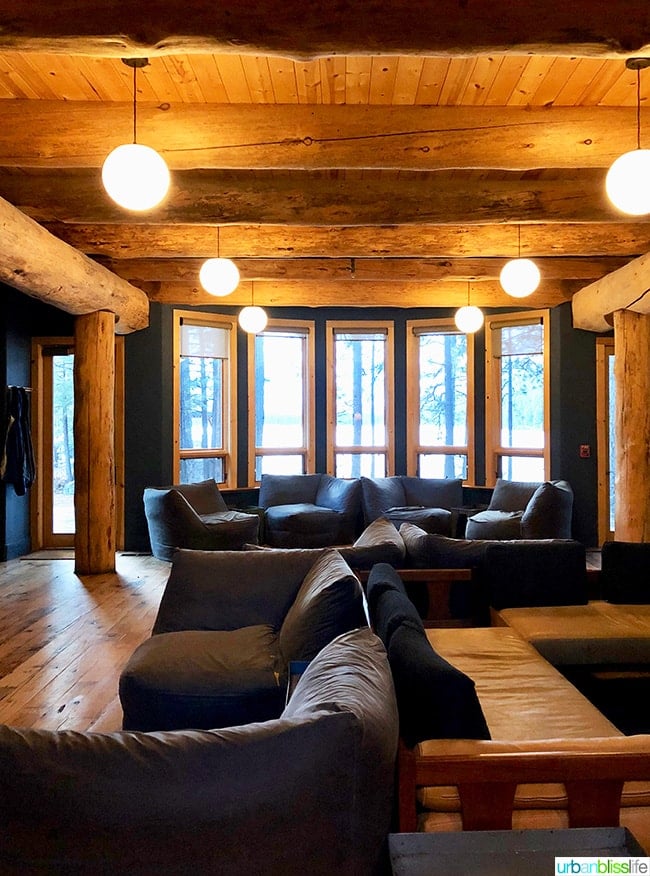 As with any home, there is a large gathering space in the middle of the lodge with plenty of oversized utilitarian sofas and armchairs that you can move around to suite your party.
The fireplace flanks one side of the lobby, while the small bar and kitchen flanks the other.
There's a large communal table near the entrance which is closed off by a half-wall stocked with books, papers, and games for guests.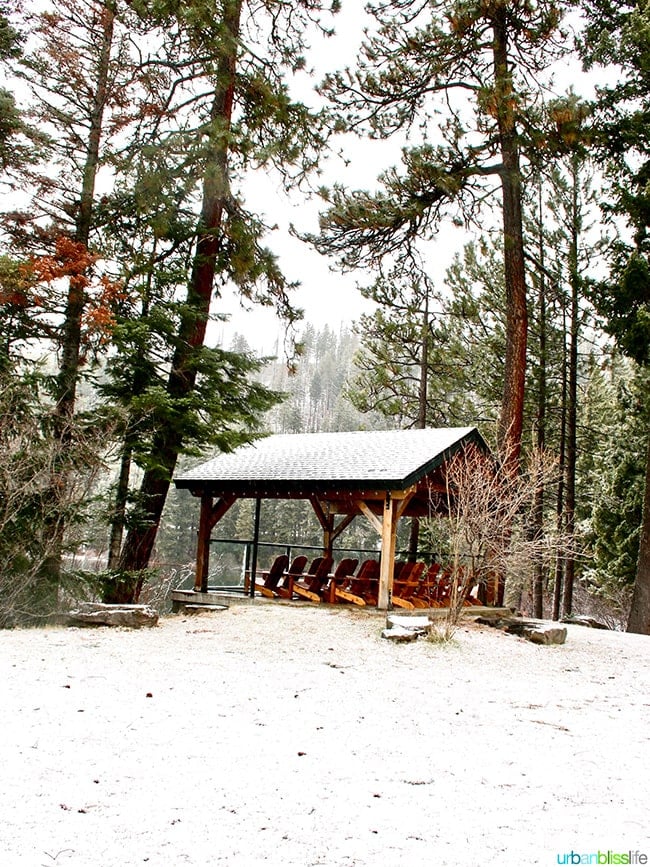 The 15.5 acres consist of plenty of open nature space, which is great for dogs (The Suttle Lodge is pet-friendly) and humans alike.
You can simply sit by the lake or, during warmer months, enjoy cold beers and slushies at the Boathouse.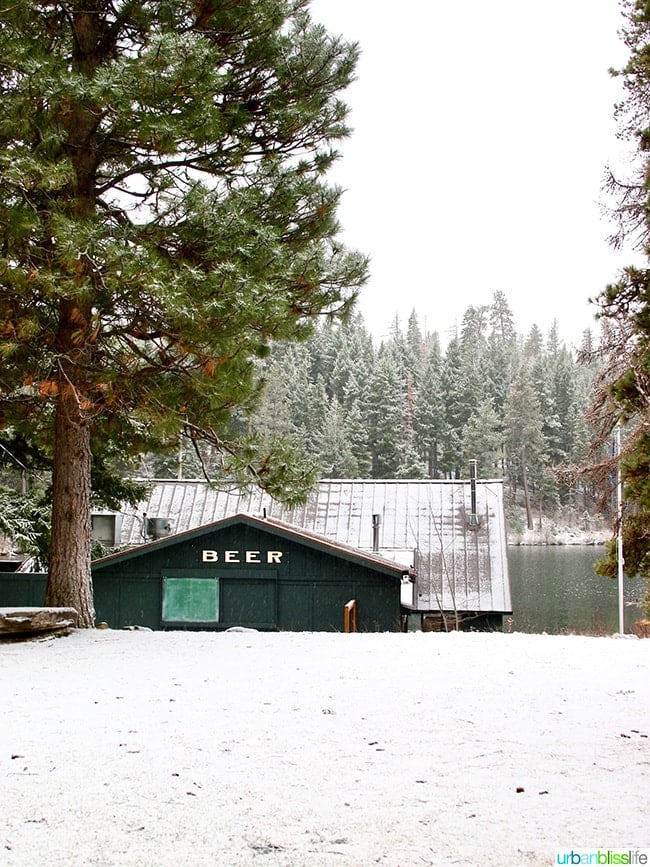 There's a beautiful dock that extends out from the Boathouse, where you can sit and soak up the summer sun. But, it's just as picturesque during the winter snow as well.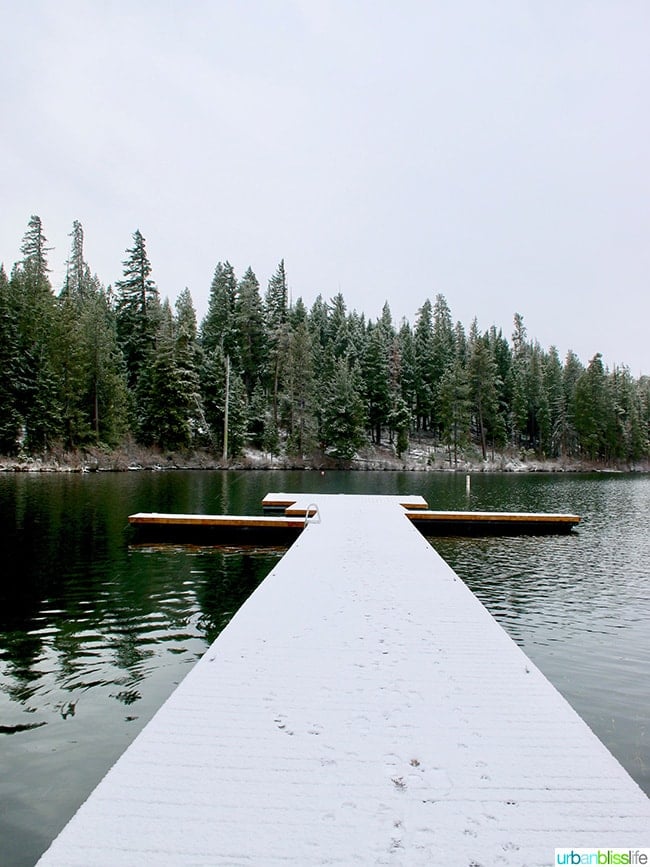 Accommodations
There are only 11 rooms in the main lodge, which helps maintain an intimate, family-feel while you stay here.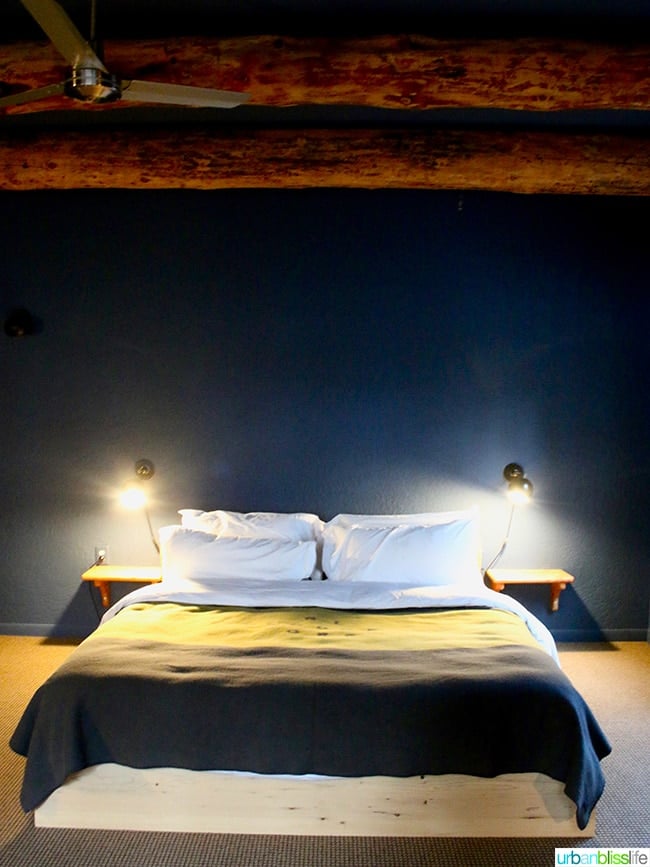 Each room is unique in layout, but they are quite large rooms with plenty of space for kids and dogs to do their thing without feeling squished.
The bathroom in my guest suite was GINORMOUS. It was actually three separate rooms: a very large open room with double sink, large vanity, and large open closet space; a room with a jacuzzi tub; and a room with the toilet and shower.
Main Lodge accommodation options include:
4 Deluxe Lodge Suites, which sleep up to 2 people and include a fireplace.
4 Standard Guest Suites, which sleep 2-4 people, and include a fireplace.
2 Lofted Guest Suites which sleep up to 4 people, and include one queen bed on the main floor and 2 twin beds in the loft, with fireplace.
1 ADA-Compliant Guest Suite for up to 2 people, with fireplace and roll-in shower.
Cabins
In addition to staying at the main lodge, travelers also have the option to rent one of the property's 16 cabins.
There are two types of cabins from which to choose: Lakeside Cabins and Rustic Cabins. Both are great for families and groups, but each offers a very different type of travel experience.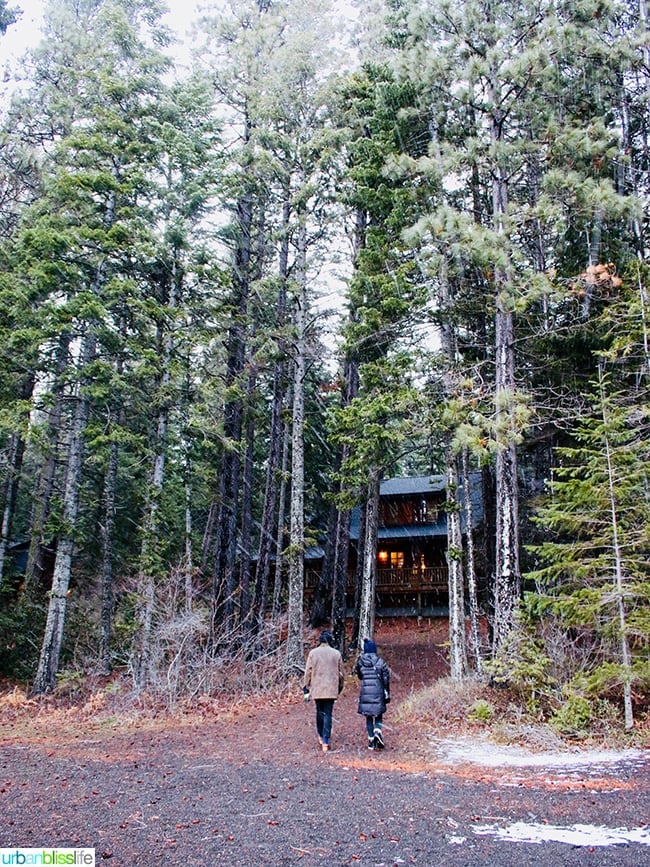 The spacious Lakeside Cabins are ideal for families and groups of friends who want their own private little getaway space. Each cabin comes with a small kitchen, bathrooms, and fireplace.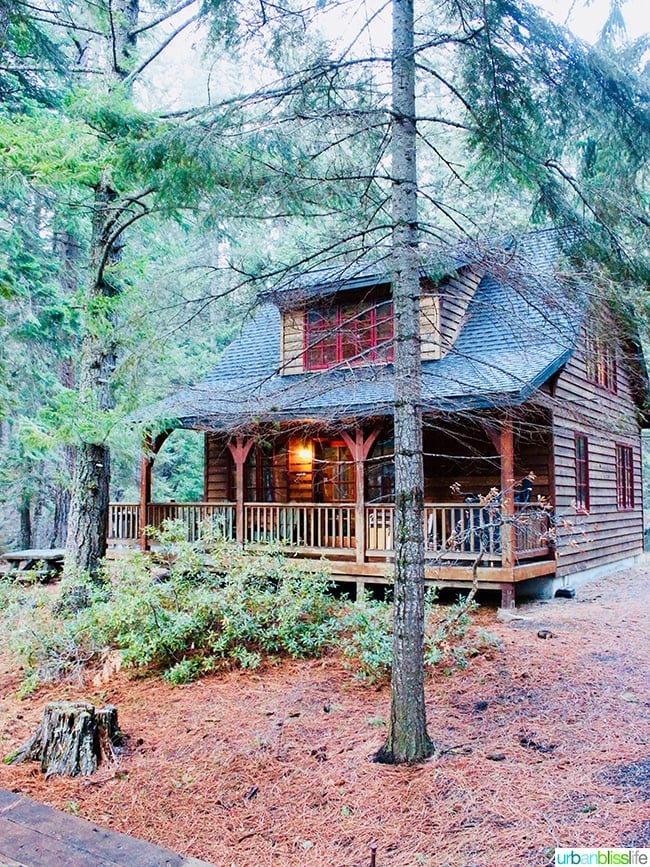 The cabin pictured above is one of the four Waterfront Cabins. It has a private kitchen, fireplace and spacious living room, bathroom, bedroom, and loft with two beds.
There is also the Pointe Historic Cabin, which sleeps up to 6 people and has a private dock on the lake.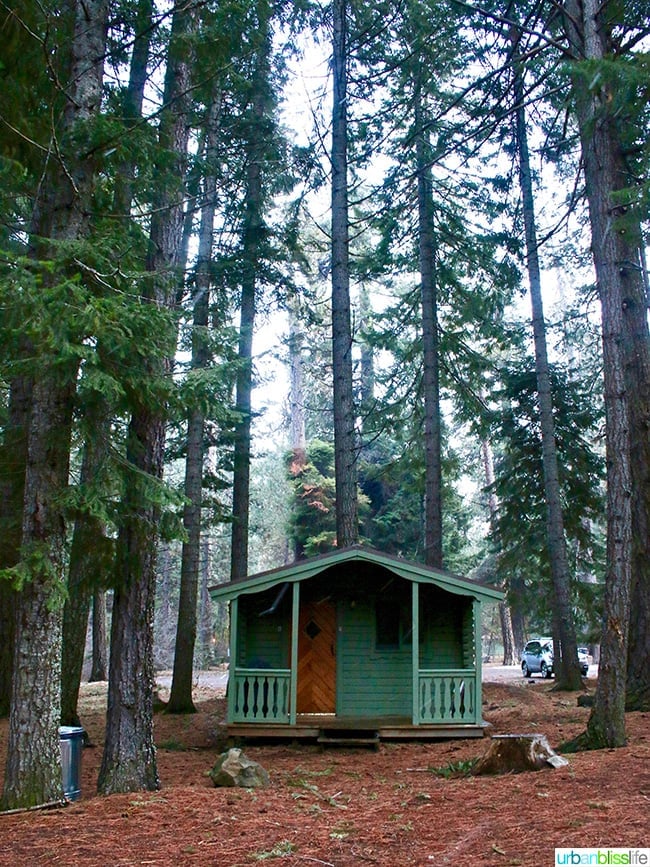 The green Rustic Cabins are perfect for those who want more of a basic, campground experience - without fully camping out in the wilderness. Each adorable Rustic Cabin can sleep up to six people, but these cabins do not have bathrooms or kitchens; guests have access to the shower rooms that are located in a separate building by the main lodge.
Recreation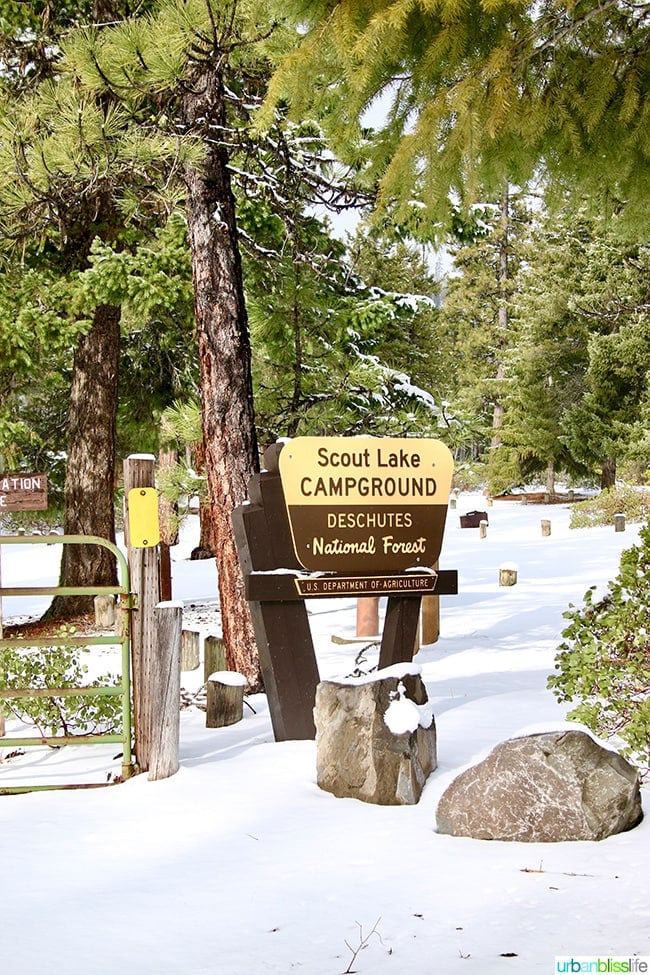 If you decide to stay within walking distance of The Suttle Lodge property, plenty of outdoor adventures await. You can hike right along the perimeter of the lake from the lodge.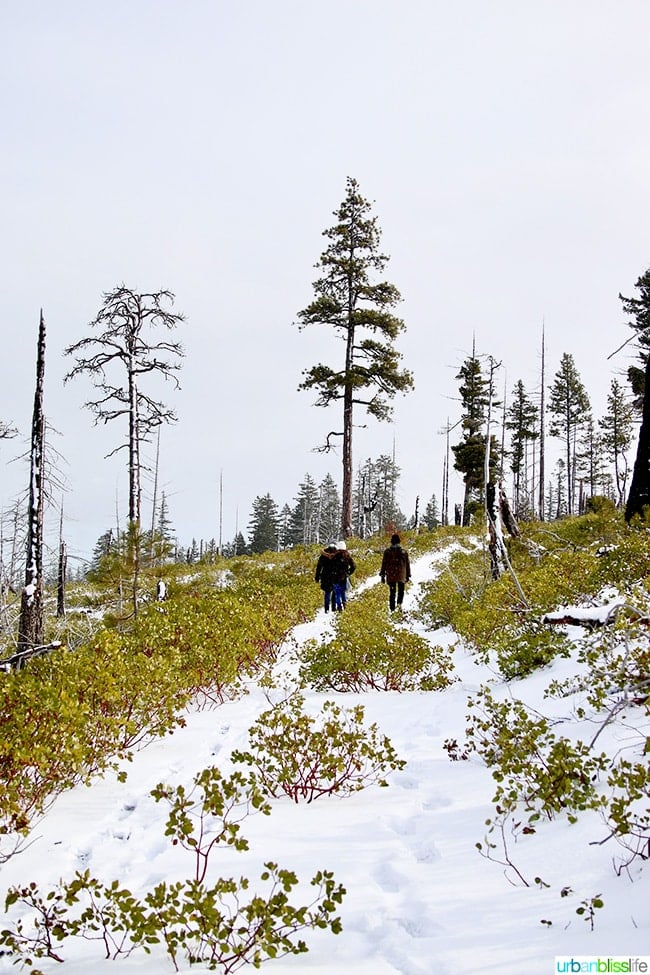 You can also venture out on any of the several hiking trails that surround the lodge property.
We went on a beautiful 5-mile hike one day that took us above Suttle Lake, and by several other campgrounds and lakes.
Scout Lake and Dark Lake are both within walking distance, and offer beautiful, peaceful views along your hike.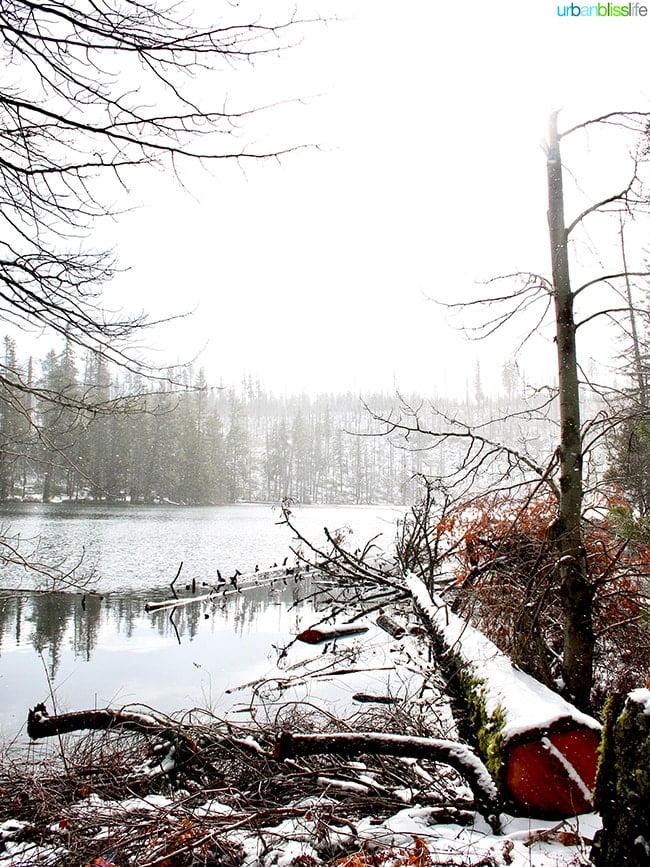 Should you choose to venture outside of walking distance, you'll have even more opportunities for outdoor adventures.
Hoodoo Mountain is just six miles away, and is a fun, more intimate skiing, snowboarding, and snow tubing experience that is perfect for families.
I also suggest taking the short 20-minute drive into the small town of Sisters, Oregon while you are here. I'll be sharing more of what you can find in Sisters in a future blog post, but just know: it's adorable, and a great place for a half-day visit while staying at the lodge!
The food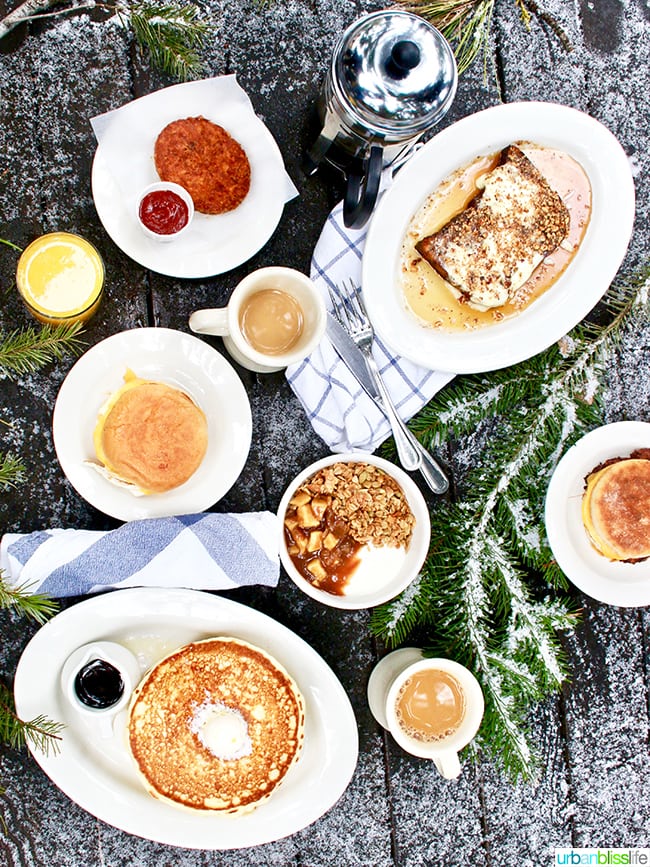 While staying at The Suttle Lodge, you can enjoy breakfast, lunch, dinner, and snacks throughout the day in the main lodge. The Boathouse is open pending weather.
The menus at the main lodge and the Boathouse were created by Portland chef Joshua McFadden, who heads up one of my favorite restaurants in town - Ava Genes - and is partner of the hospitality group that runs another one of my favorite Portland restaurants, Tusk.
The culinary experience you will find at The Suttle Lodge is deserving of its own, separate blog post. I'll be sharing plenty of food photos from my trip in the next blog post!
Visit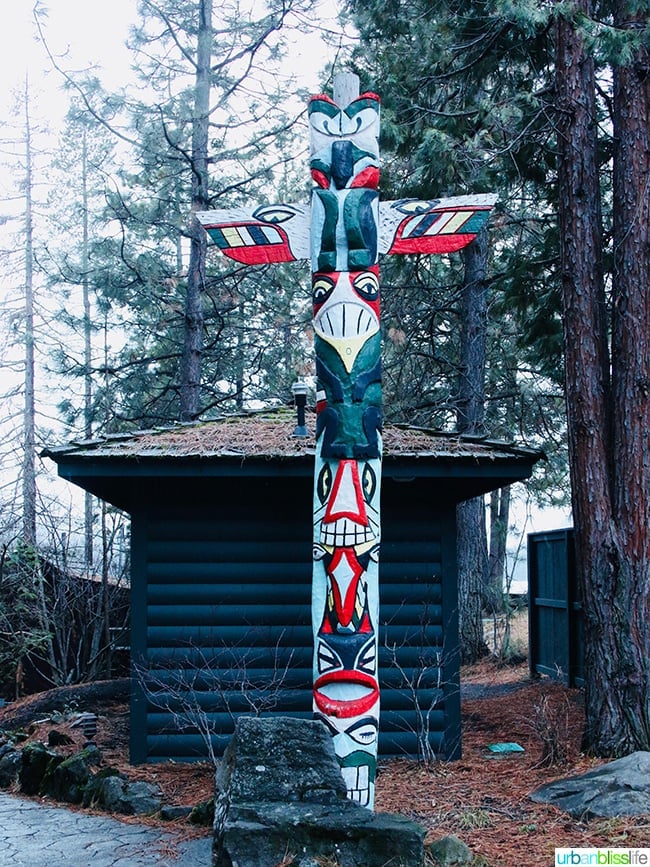 I loved my stay at The Suttle Lodge. It truly was a relaxing retreat into nature, surrounded by travelers who were there to enjoy the same tranquil experience with their friends and families.
My room in the main lodge was incredibly spacious, and so warm and cozy. I loved the communal space in the lodge, where you could sit and play board games or simply read a book by the fire with a tasty cocktail by your side.
There were kids and dogs happily enjoying mostly screen-free time, returning from fun outdoor adventures. Everyone I met who was also staying there was so friendly and chill, and the resort staff were all so wonderful and welcoming.
I can't wait to go back with my whole family during the summer!
LODGING RATES: Rates for accommodations start at $125/night for camp cabins, and the main lodge rooms begin at $275/night.
13300 US HWY 20
Sisters, Oregon 97759
(541) 638-7001
For more information, visit the Suttle Lodge website
Have you ever been to The Suttle Lodge or to central Oregon?
What are your favorite type of outdoor adventures when you travel?
---
Other Central Oregon Travel Ideas
My weekend stay for this post was complimentary as part of a Suttle Lodge blogger weekend. As always, all opinions and photos are my own. Just writing this post and editing the photos takes me back to the peace and quiet of this relaxing getaway, and I really cannot wait to go back!!