Fellow sports parents, jazz up this week's sports snacks with this free printable!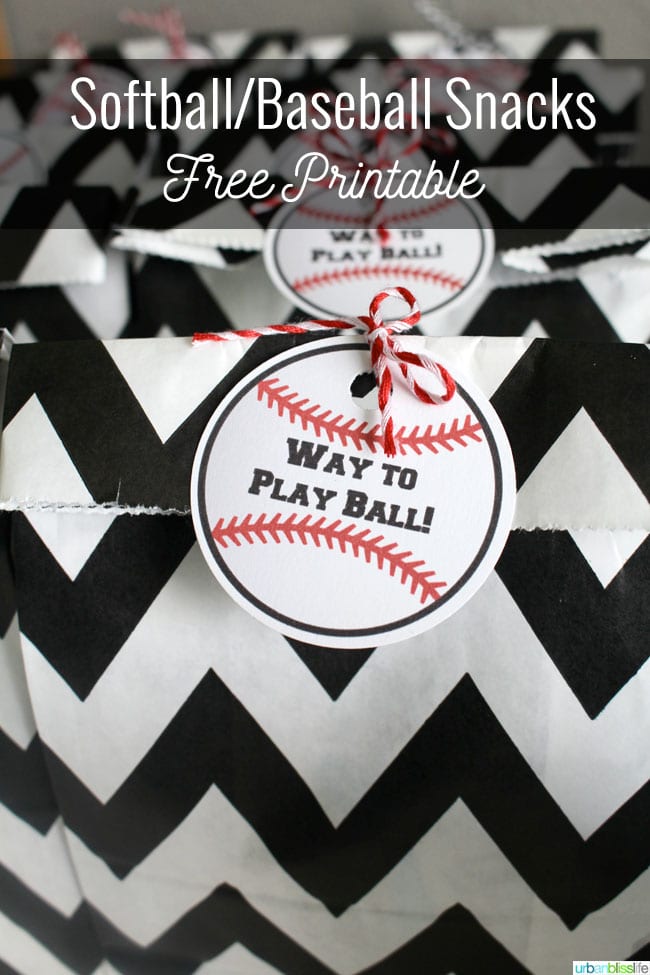 It was an absolutely GORGEOUS weekend in Portland!
The sun was shining, families were out and about, the smell of barbecue permeated neighborhoods along with sounds of lots of kid laughter. It made me thirsty for summer!
And Saturday was the perfect day for a little league softball game. I was thrilled to be snack mom for this weekend's game!
My daughter started playing softball this year, and she is loving it so far. We're so glad she loves it as much as she does. We have awesome coaches, the girls are all so great together, and it's been wonderful getting to know the other parents. The main difference I've had to get used to are the additional games. So many games. So many more than soccer. And that means: more snacks.
What is a snack parent?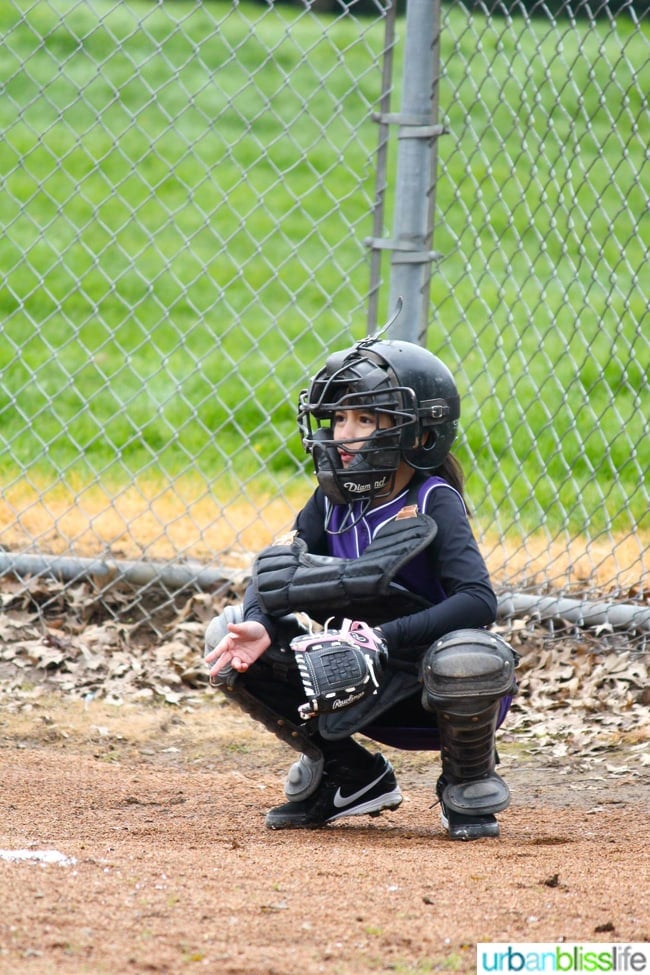 If you're Snack Parent, you are tasked with bringing snacks for everyone on the team. We always do this for after games, but some teams we've been on also do this for practices.
There's usually a calendar set up at the beginning of each season. Parents sign up for different weeks and take turns being Snack Parent.
Healthy Sports Snacks Ideas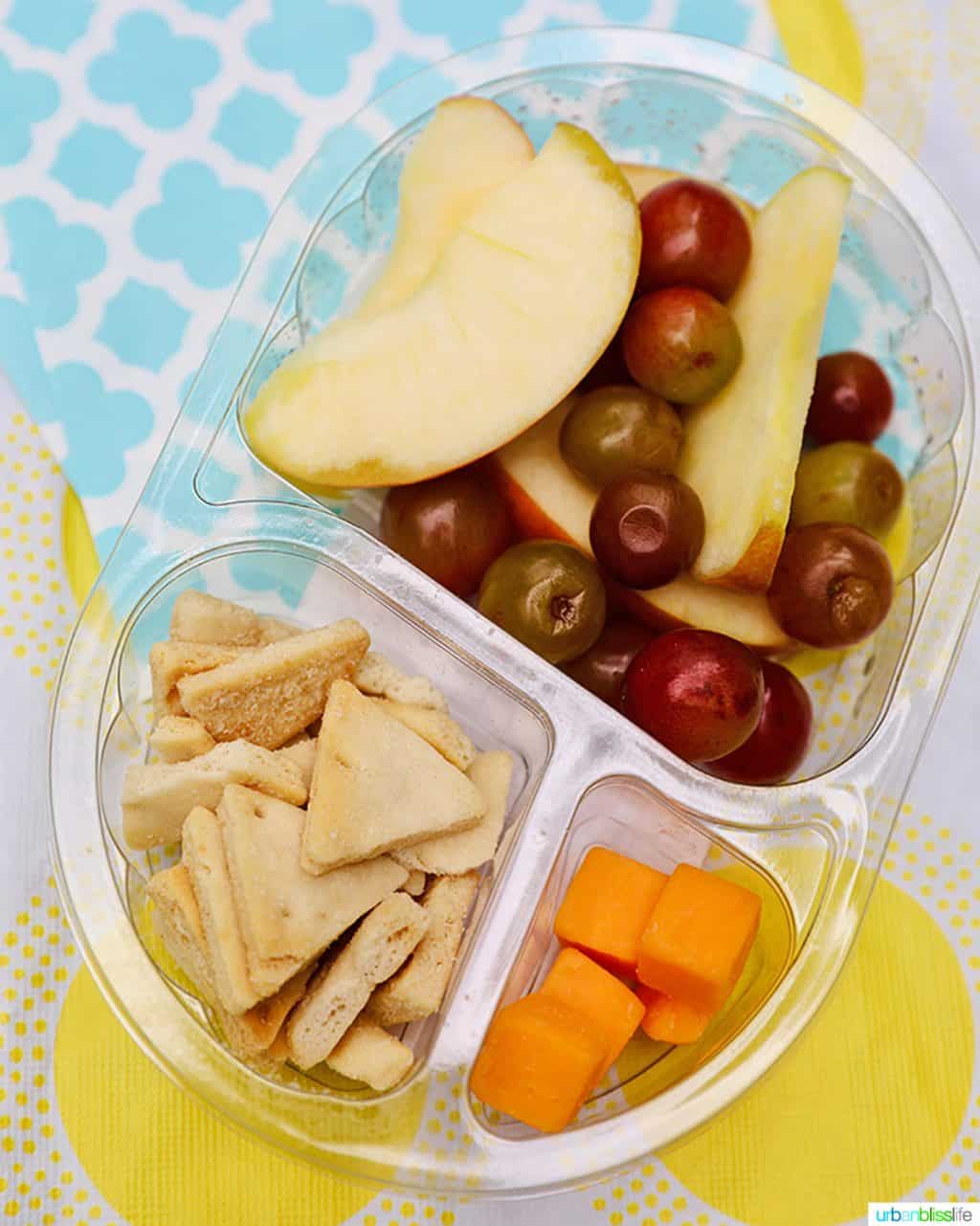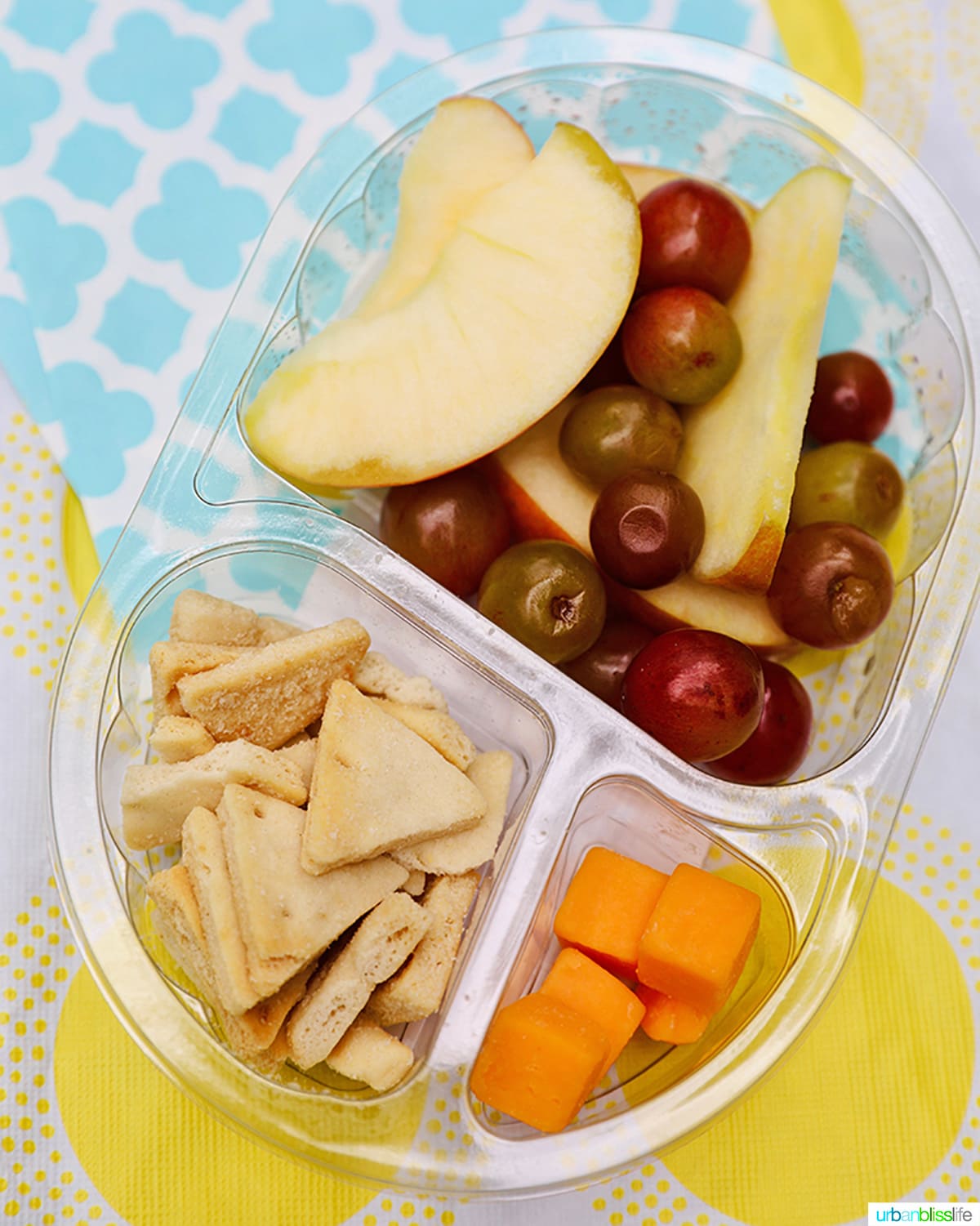 I like to put together bags with a mix of healthy snacks, a "fun" snack or two, and a refreshing bottle of water, apple juice, or Gatorade. All of our snacks have to be store-bought, for safety, but your team may have different rules.
Some healthy sports snacks ideas that are always a big hit with the kids:
Individual bags of sliced apples
Clementine oranges
Individual packaged yogurt
Bananas
Pre-packaged snack size carrots or celery packs with peanut butter
Cheese sticks
Snack packs of dehydrated apples or bananas.
"Fun" Sports Snacks Ideas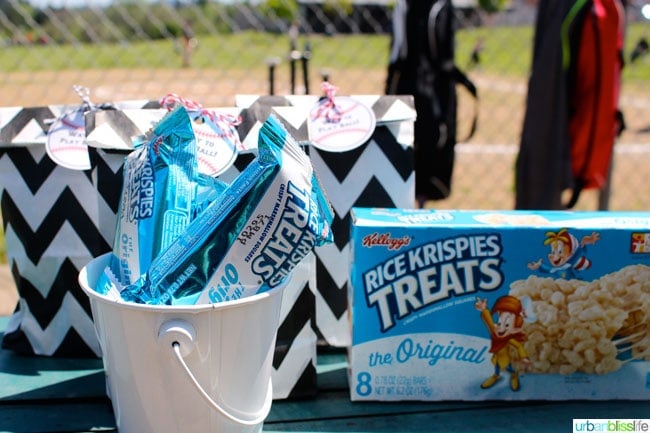 To balance the healthy fruits & veggies, it's common to include one or two "fun" snacky snacks. Some more indulgent sports snacks ideas include individual snack sizes of treats such as: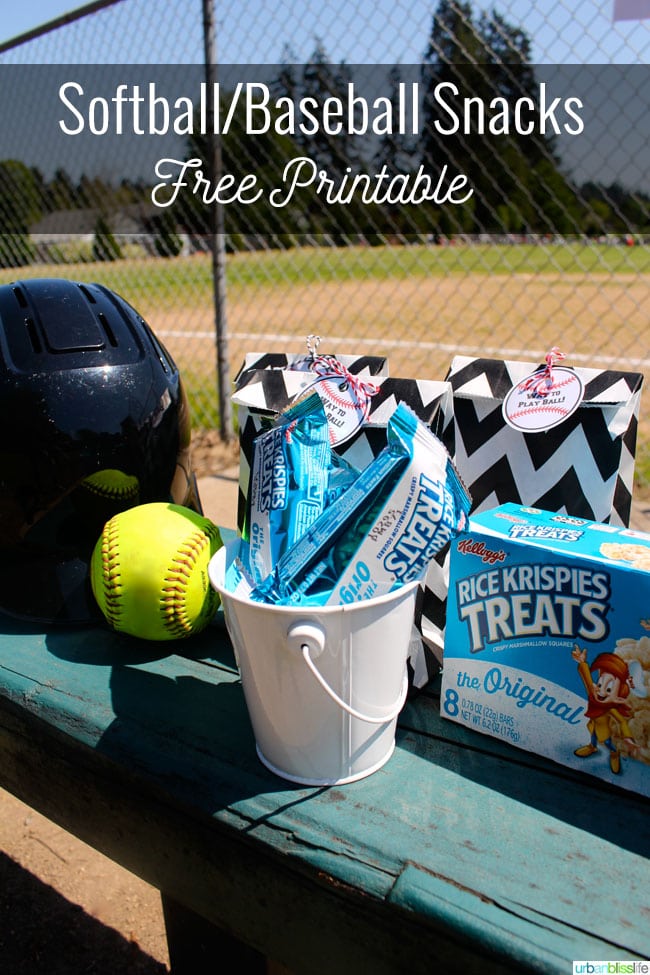 Since the kids are always hungry after games, but also loaded down with lots of gear to carry, I usually pack each kid's snacks in a fun & cute little bag. This makes it easy to carry along with everything else.
For the finishing touch, you can top each bag with a simple printable tag to celebrate another great game!
Free Softball/Baseball Snack Pack Tags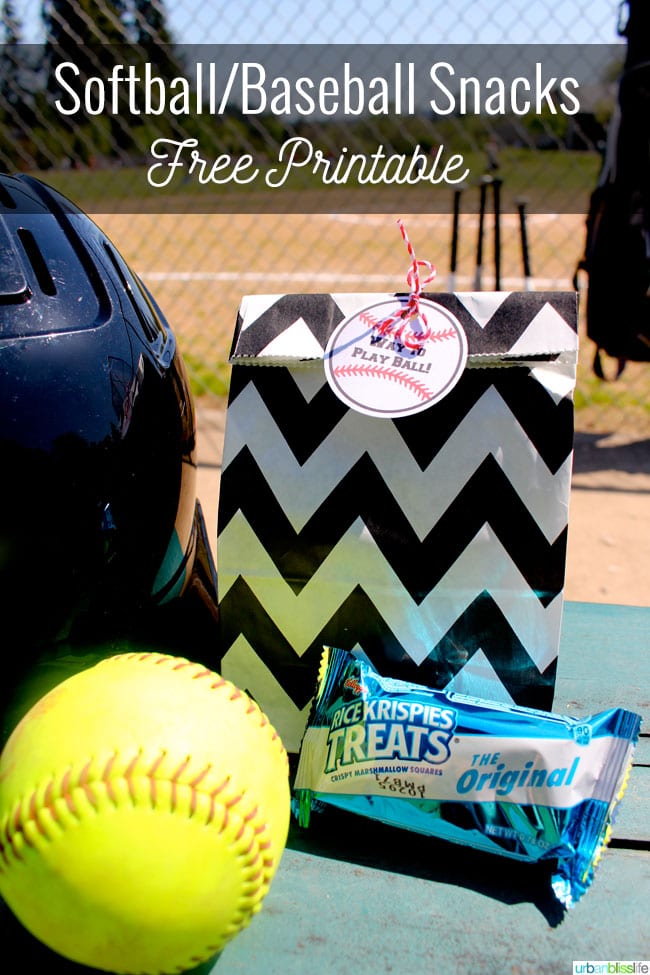 For my fellow baseball/softball moms and dads out there, I'm excited to share this fun FREE printable that you can use to add a fun flair to post-game snacks.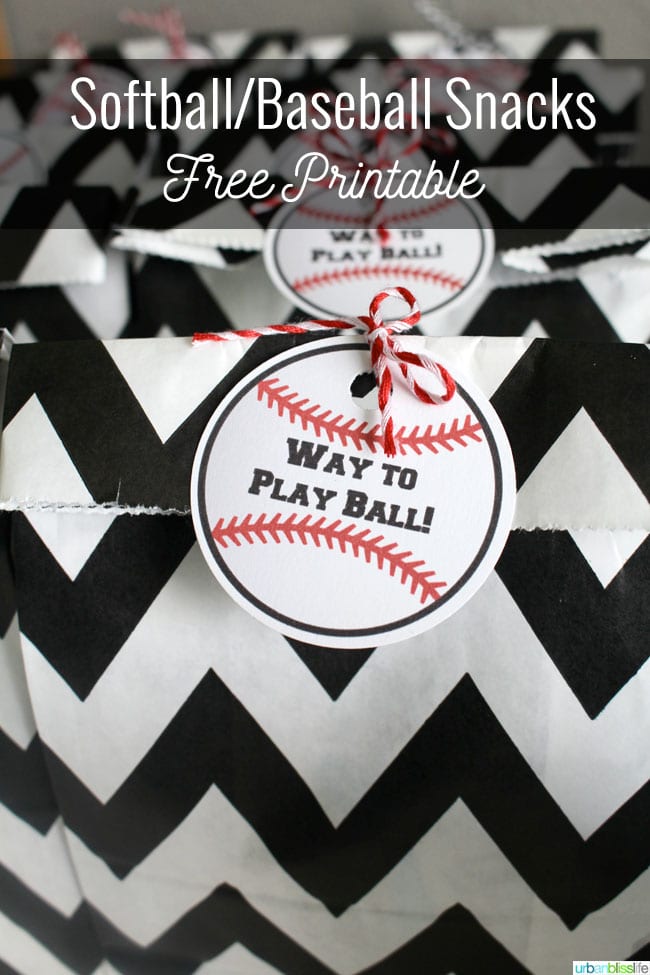 1. You'll need Adobe Acrobat to open the printable (you can download Acrobat for free from Adobe.com).
2. Download and print onto an 8.5" x 11" cardstock.
3. Use a round 2" hole punch or scissors to cut around each design. Place a hole punch at the top center of each circle.
4. Use string to tie around your softball/baseball snacks!
Are you a snack parent, too? What are some of your favorite sports snacks to hand out?
More Kids Snacks Ideas
Tree Top Apple Sauce Pouches