I'm excited to partner with the Oregon Zoo for this sponsored post to share how much the zoo has to offer little kids, big kids, and adults alike. Check out these Oregon Zoo events!
When my kids were babies and toddlers, we spent a lot of time at the Oregon Zoo - a lot. We purchased a membership when our first child was born, and it completely paid for itself within the first month alone!
From my early observations, the zoo has always been one of the more popular spots for families with babies and toddlers to visit, and rightfully so: it's a great opportunity to get outside of the house, most kids love animals and there's plenty of variety to keep them interested and occupied, zoos are wide open spaces so it's an easier place to handle tantrums and meltdowns (was that a threenager melting down or a baby elephant trumpeting?), and you all get a little exercise at the same time.
As my kids have gotten older, I hate to admit that we haven't spent as much time at our beloved Oregon Zoo, yet each time we do go, I wonder to myself why we don't go there as often anymore because our zoo has SO much to offer kids of all ages - and adults too! - on a regular basis!
Oregon Zoo events: Not just for kids
Many of you reading this likely do not have babies or toddlers, so I thought I would share some cool Oregon Zoo events your middle-school, high-school, and college-aged kids, your boyfriend/girlfriend, or your group of good friends might enjoy!
Summer Concerts - many locals already know about summer concerts, but I know many of you haven't heard of them, or maybe you don't yet know just how awesome these concerts are. Each year, the Oregon Zoo hosts dozens of night concerts in their large open air ampitheater. They bring in both new artists and popular touring bands.
Twilight Thursdays - each Thursday evening during the summer, the Oregon Zoo hosts guided hikes at different locations to observe the magic time of day when many animals go out to forage one last time before nightfall and also when nocturnal animals begin to awaken. Locations and costs vary; be sure to check the zoo website for details.
Twilight Tuesdays - on select Tuesdays during the summer, the Oregon Zoo stays open later and guests can stroll through the zoo as the sun sets while listening to live music and enjoying local food as well as beer, wine, and cider tastings. August 16, 2016 is the next Twilight Tuesday! More details at OregonZoo.org.
Naturalist in the Park - the zoo hosts guided hikes at a variety of local parks during the day. These are a great way to get some exercise while learning more about your local parks!
Senior Safari - August 21st, the Oregon Zoo will host its annual free day for seniors ages 65 and older, and seniors are also allowed to bring one guest for free!
Special events
The Oregon Zoo is constantly trying new things and finding new ways to serve their whole community, and one of those ways is through special occasion events.
This year, my family was invited to try out one of the zoo's newest special events: a Mother's Day Brunch. What a delightful event and such a treat to spend Mother's Day at the Oregon Zoo with my whole family!
The brunch was well organized and had different seating times available when you made your reservations. This seemed to work out really well, in that unlike other brunch lines in town, there was no waiting for your table and you didn't have to fight a big crowd at the buffet.
Every mother was greeted with a rose upon entrance. What a sweet touch!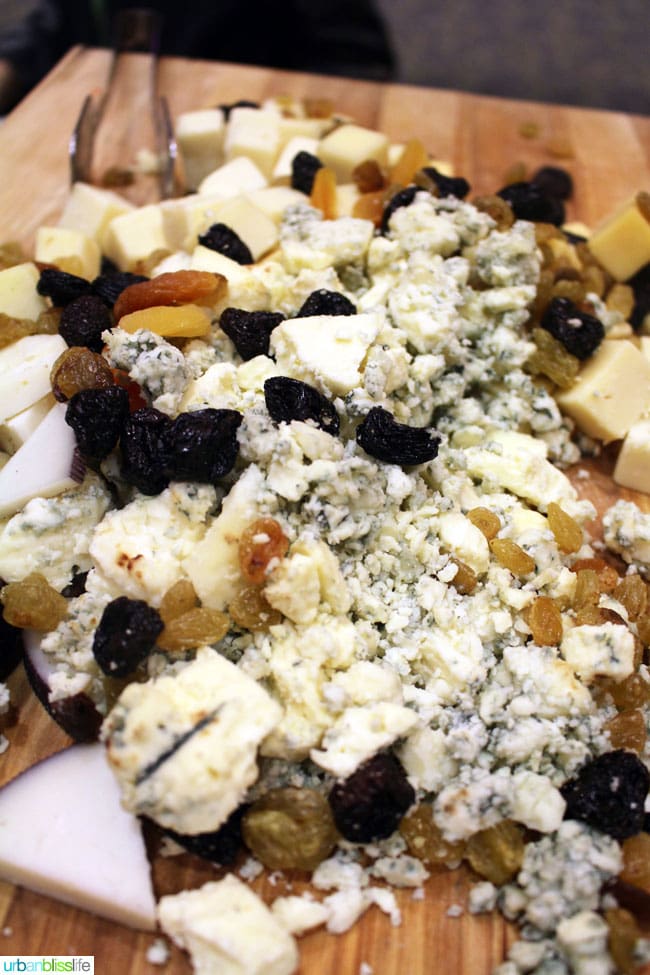 I was mighty impressed with the ginormous amount of beautiful, delicious dishes the zoo had to offer!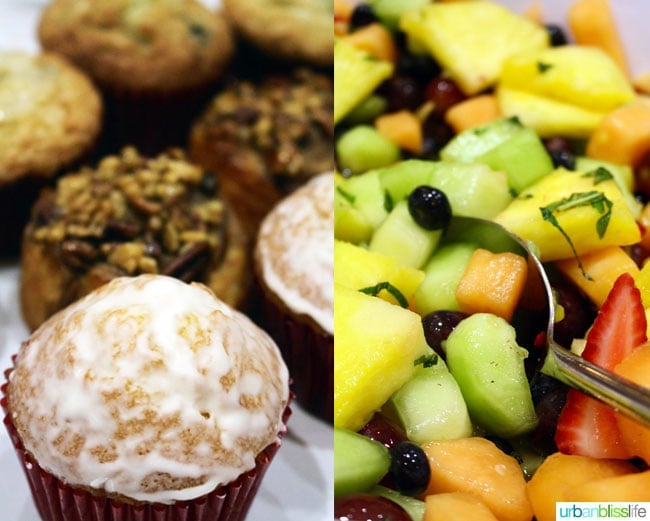 There were the standard offerings of bacon, eggs, and muffins. But then the chefs also served caprese salads, grilled asparagus with garlic butter, salmon with a caper dill cream sauce, a fancy cheese & fruit tray, and a host of decadent desserts.
Nobody left hungry from this brunch!
After the brunch, my family walked around the zoo (it was a GORGEOUS spring day!) and enjoyed the new Elephant Lands and all of the kids' favorite exhibits. What a special day.
If the Oregon Zoo hosts a Mother's Day Brunch again, or any similar type of event, I highly recommend that you make reservations and attend.
Zoo Lights
Perhaps the most popular not-just-for-kids events that happens at the Oregon Zoo, is Zoo Lights. You can read all about our past family visits to Zoo Lights on the blog. Be sure to plan your trip in advance and get there early if you want to avoid parking issues or avoid longer wait times for the zoo shuttles. Better yet: take the MAX lightrail to the zoo! I've seen plenty of couples attend Zoo Lights on date nights, and I've seen groups of high school students and college students attend together. It's so magical to see the Oregon Zoo at night, brightened by the beautiful light displays!
So even if you don't have kids, there is SO much fun to experience at the Oregon Zoo! And, no matter what ages your kids are - even if they are 13, 18, 28, and might protest "Mooommmm! I'm too OLD for the zoo!" - plan a trip out and show them all the zoo has to offer. My guess is that they will fall in love with the Oregon Zoo all over again, and discover the wonder and magic there that transcends age boundaries.
Many thanks to the Oregon Zoo for the complimentary Mother's Day brunch and zoo entrance. As always, all opinions and photos are my own. We truly love the Oregon Zoo, and it's a definite stop whether you live in Portland, Oregon or are visiting!