At the end of summer, I had the honor of photographing the Summer Collab Dinner at Hazelfern Cellars Winery with Girls Club PDX. Here a few of my fave highlights from the magical evening here.
"Wine represents to me sharing and good times and a celebration of life. It is always around happy occasions with family and friends and centered around joy. What better item to be involved in than something that represents all these wonderful things." -Dan Akroyd
Hazelfern Cellars + Girls Club Summer Collab Dinner
It was a beautiful night in the Pinterest-perfect Hazelfern Cellars tasting room barn.
Chef Mika Paredes of Girls Club (formerly of Beast), with rockstar assistance in the kitchen from restaurateur Tommy Habetz (Bunk Sandwiches, Pizza Jerk) and her sister KaCee Solis (of the brand new Bar Casa Vale) whipped up a delightful menu that waxed poetic on the plate like an ode to summer's end.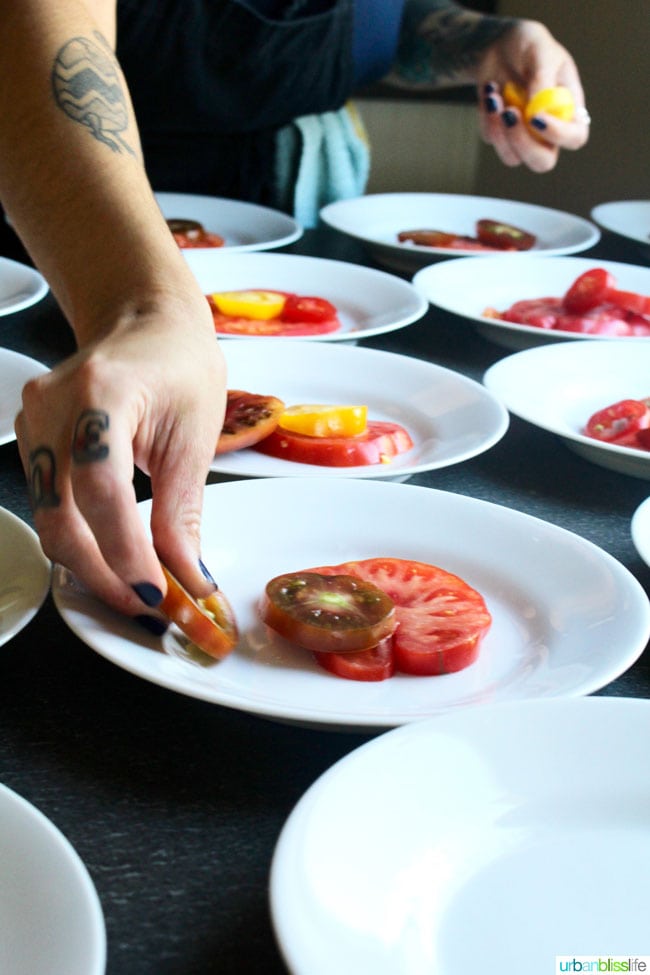 Each dish was paired lovingly with the Hazelfern Cellars wines, which currently are some of my favorite new wines in the Oregon wine scene. You can read all about Hazelfern Cellars in my media preview post.
Of course, to celebrate the end of summer and the start of harvest (Hazelfern started harvesting grapes for bubbly – I cannot wait for those bottles!!! – on the day of this dinner!), the evening began with Hazelfern Cellars Rosé and a lovely Rosé Punch.
Against a dramatic setting sun beaming through the property's large oak tree, dozens of guests gathered. Strangers who would become friends, or business contacts, or even simple smiling faces they would recall in passing at future events (because Oregon is that small), all gathered under the big oak tree sipping on rosé and enjoying passed appetizers.
The guests moved indoors, where they were met with a rustic farm-to-table setting underneath gorgeous light fixtures built by Hazelfern Cellars owner/winemaker Bryan Laing.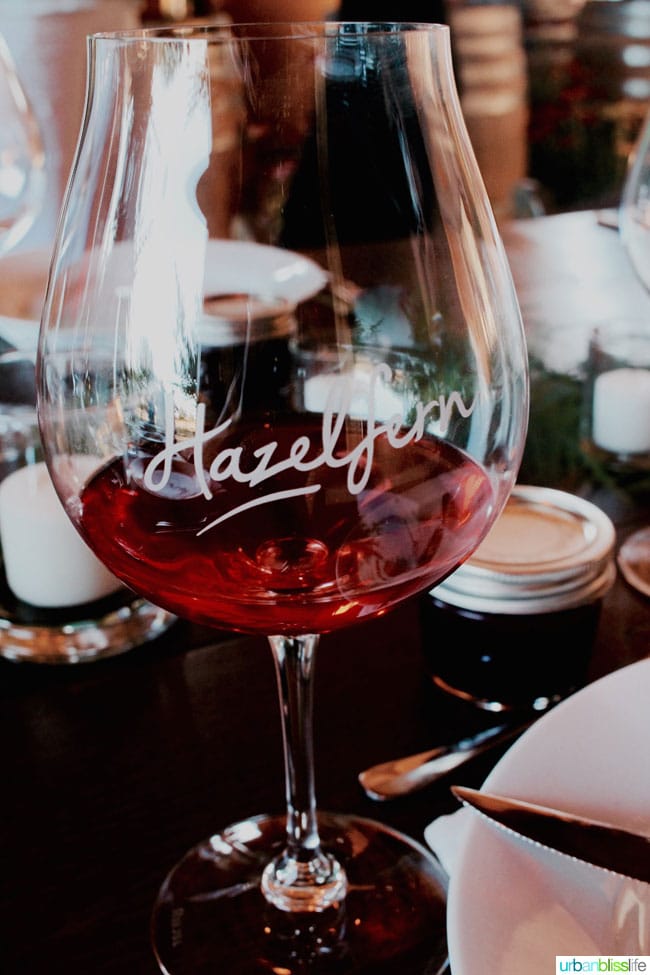 Over three seated courses, Bryan and Laura Laing poured more of their wines and shared stories about the winery, while Mika described her food pairings.

The whole barn buzzed of happy conversations and bursts of laughter all night long.
It was a lovely way to cheers summer and the earlier setting sun, and welcome in the rush of harvest.
These collab dinners are so much of what Portland is all about: community, passion for the land and the food and wine the land gives us, and a celebration of the beauty of the day. It was truly an honor to play a teeny tiny part in this evening, and I hope you, too, get the chance to attend an event at Hazelfern Cellars in the future, and a Girls Club pop up dinner as well.