Prepare for a fun and festive Halloween with these Free Halloween Party Printables!
No matter how you decide to celebrate Halloween, these free Halloween printables can help you create a fun and festive holiday!
Halloween Bingo Cards Printable
These Halloween Bingo Cards have been a reader favorite year after year, since I first designed them in 2013! We've used them in both of my kids' class parties when they were in elementary school.
I've updated the design since then. This printable comes with four different designs for the cards plus a set of square images for the Bingo reader to call out during the game. You can download these Halloween Bingo Cards for FREE!
Halloween Lunch Laughs
Even though our kids are doing distance learning (because 2020!) and lunch is at home, you can still make lunchtime fun! Print out these free Halloween Lunch Laughs, cut them out, and give one to your kid each day leading up to Halloween.
Because we can all use a laugh these days, right?
---
Halloween Favor Bag Labels
These Halloween Printables are great to decorate treat bags! You can download them and print as many as you need. Then cut them out, and fold them to use for favor bag labels or food tents, or you can even use them as gift tags!
There are two of each design per page, and since you are downloading them you can print as many as you want! Each design is approximately 3-½″ x 4″.
---
Halloween Candy Bar Wrappers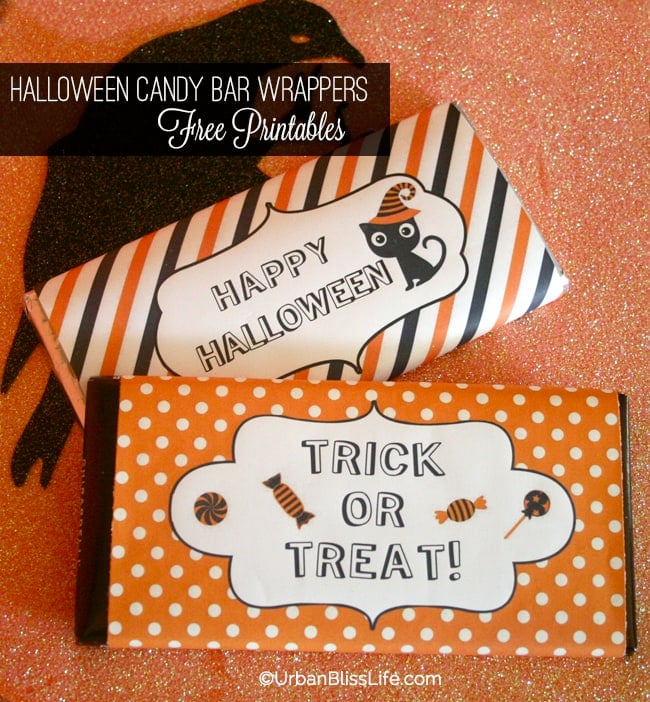 One of my favorite EASY ways to decorate quick gifts for any holiday: cute custom candy bar wrappers.
These Halloween Candy Bar Wrappers fit around the large size candy bars. They are great to give as teacher's gifts, or gifts to your neighbors, mail carriers, delivery drivers. It's also a simple, inexpensive treat to keep on hand for unexpected guests!
---
Halloween Build-Your-Own-Monster Printable Arts & Crafts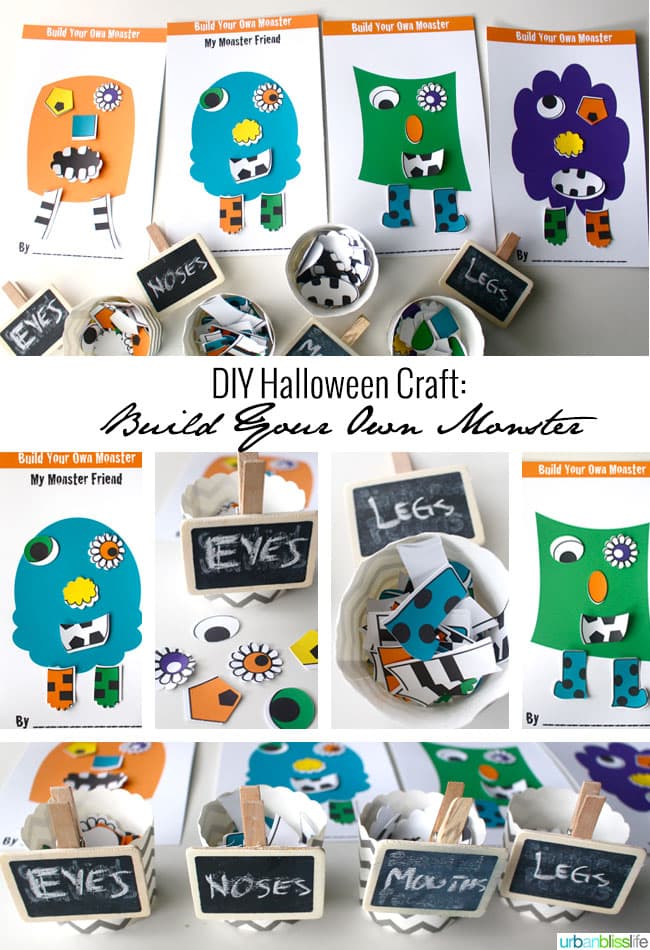 This is such a fun arts & crafts project for kids!
---
Halloween Word Search
I love creating word searches. When my kids were younger and I was Room Parent for their various classes, handing out a holiday word search toward the end of a party was a nice way to gently wind down festivities and keep the kids engaged.
If you're celebrating at home, this Halloween Word Search can be a fun family activity!