Once a Presidential favorite, the Bronx Martini cocktail is a sweet and sassy drink you can enjoy any time of day... without a drop of political scandal.
It's the final day of a three-day weekend here in the US. In addition to work and meeting up with some friends, my husband, kids and I celebrated a low-key Valentine's Day here at home. We cooked up a big brunch (see a photo of some of our heart-shaped brunch treats on Instagram) and lots of family snuggles. The next few weekends are super crazy, so I was determined to have this be a stress-free, family-focused weekend. I'm grateful we were able to make it happen!
And so we move on from one holiday immediately into another...
Cocktails and Politics
I like to transition from Valentine's Day to President's Day the way any good food, wine, and travel writer would: from bubbles and chocolate cake, to cocktails that tell tales of Presidential scandals with every sip, like this Bronx Martini.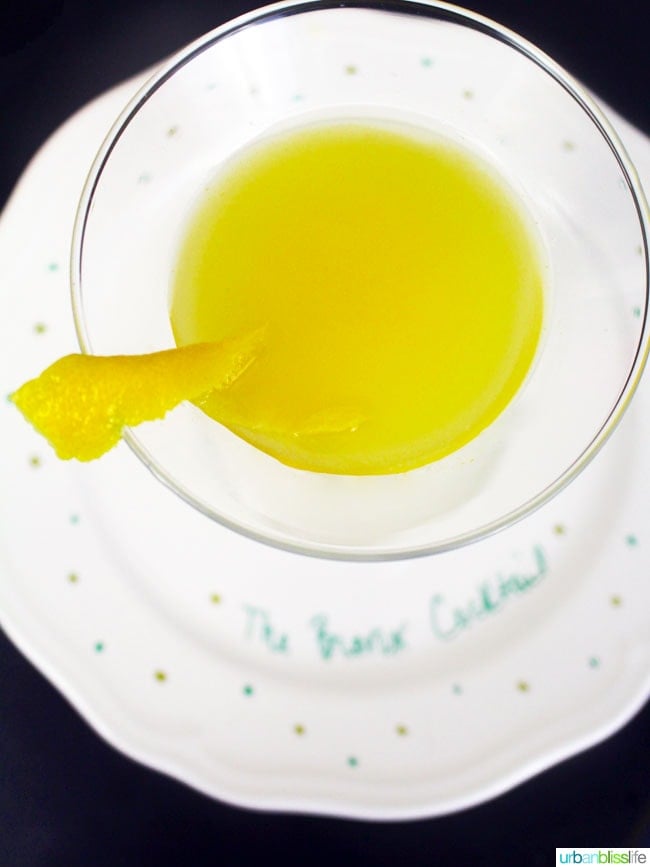 Cocktails and politics have a long history. According to the Smithsonian, the first written use of the word cocktail was in an 1806 editorial criticizing a politician's excessive alcohol spending during his campaign. Since then, US Presidents have not only brought their agendas and policies to the White House, but also their preferred cocktails.
Presidential Cocktails
Here's a look at just a few of the reported favorite cocktails of past US Presidents:
President Harry Truman: the Old Fashioned (try this Rosemary Citrus Old Fashioned)
President John F. Kennedy: Daquiris and Bloody Marys
President Franklin D. Roosevelt: Martinis
President John Adams: Hard Cider (try the Marionberry Cider Crush)
Even President Warren Harding, who served during Prohibition, was known to hide a bottle of whiskey in his golf bag and take a few sips before teeing off. He would undoubtedly approve of my Apple Whiskey Ginger Sour cocktail recipe.
Finally, President Taft: an orange concoction that he liked to have served at breakfast meetings, which became known as the Bronx Martini Cocktail.
The Bronx Martini Cocktail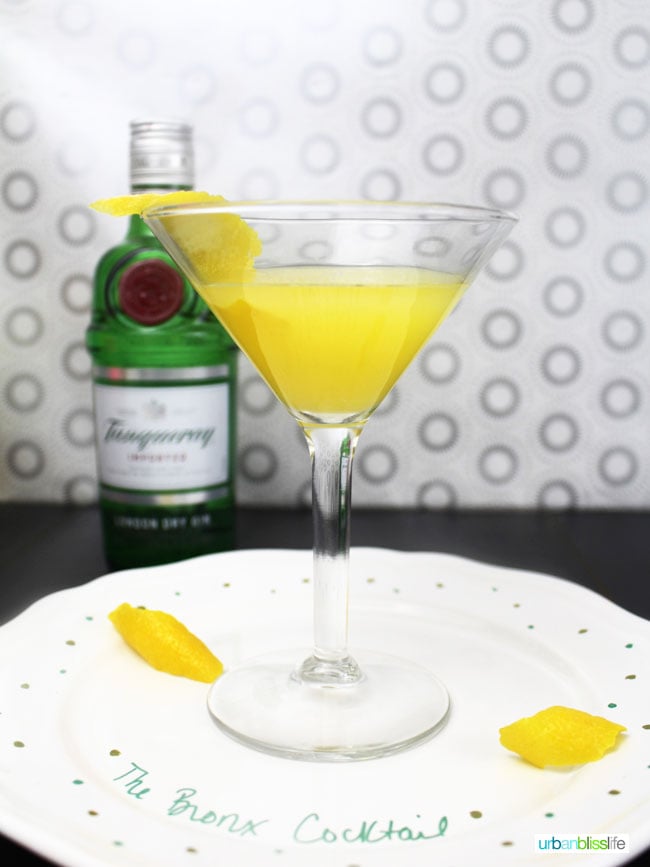 So of course, for this President's Day, I had to make the Bronx Cocktail. I spent my 20s enjoying cocktail lunch meetings and essentially what Taft did was serve his version of brunch mimosas at his morning meetings. They say if you can dream it, do it, so goon on ya' President Taft!
Here's a big Mixology Monday cheers to the Presidents who have served our country. I raise my glass to anyone who is brave and strong enough to even attempt to win that position, and I don't blame them one iota for enjoying a few cocktails at the end of their crazy days (which, I imagine, never really have a true end or beginning...).
Ingredients
2

oz

gin

1

oz

orange juice

½

oz

dry vermouth

½

oz

sweet vermouth

2-3

drops orange or grapefruit bitters
Instructions
Shake with ice in a cocktail shaker. Strain into a cocktail glass. Garnish with an orange or lemon twist.
Tried this recipe?
Please leave a star rating and comment! Then snap a pic of your dish and share it on social media. Tag @UrbanBlissLife and #UrbanBlissLife!
Nutrition information is a general estimate. Actual nutrition details may vary depending on the exact foods & brands you use to make this recipe. It does not take into account any substitutions, toppings, or optional ingredients.
Have you ever tried the Bronx Cocktail or something similar? Which President do you align with in terms of cocktail policy preference?