For a fun and festive Independence Day, put together a 4th of July Dessert Board! They are super easy to put together, and your guests will love it!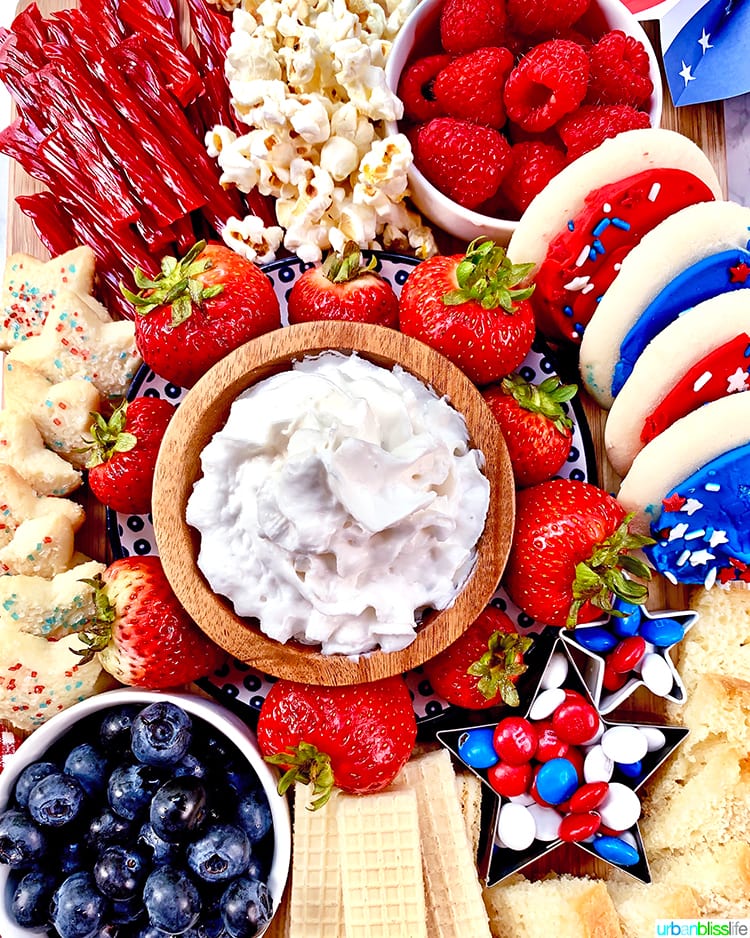 Entertaining on the Fourth of July is all about the red, white, and blue -- even when it comes to food! I've seen some pretty creative red, white, and blue 4th of July food in my day. What's the most creative one you've seen?
For a party tray that will impress guests without the stress, try making a 4th of July Dessert Board. These are SO cute and packed with sweet treats. Bonus: they are so easy to put together and customize for Independence Day festivities!
What you need to put together a 4th of July Dessert Board
Before you get started, check your kitchen and pantry to see what items you already have on hand. Then fill in the rest as needed! Here are items I like to use for my dessert boards:
Red dessert ideas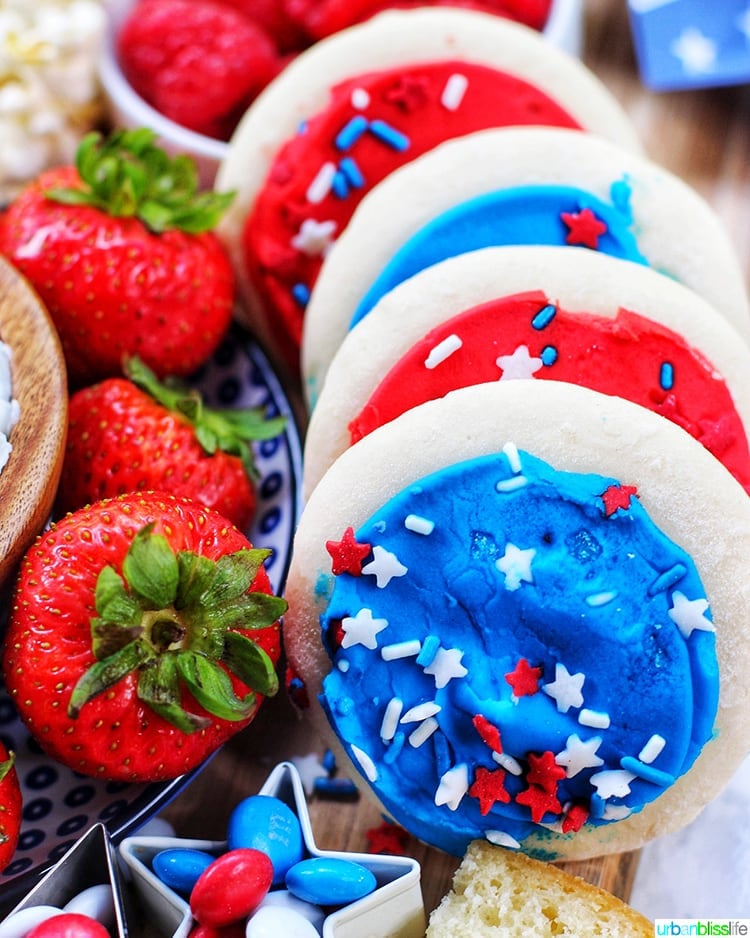 Strawberries
Raspberries
Licorice
Red Hots
Hot Tamales
Cookies with red frosting
Cupcakes with red frosting
Red M & Ms
White dessert ideas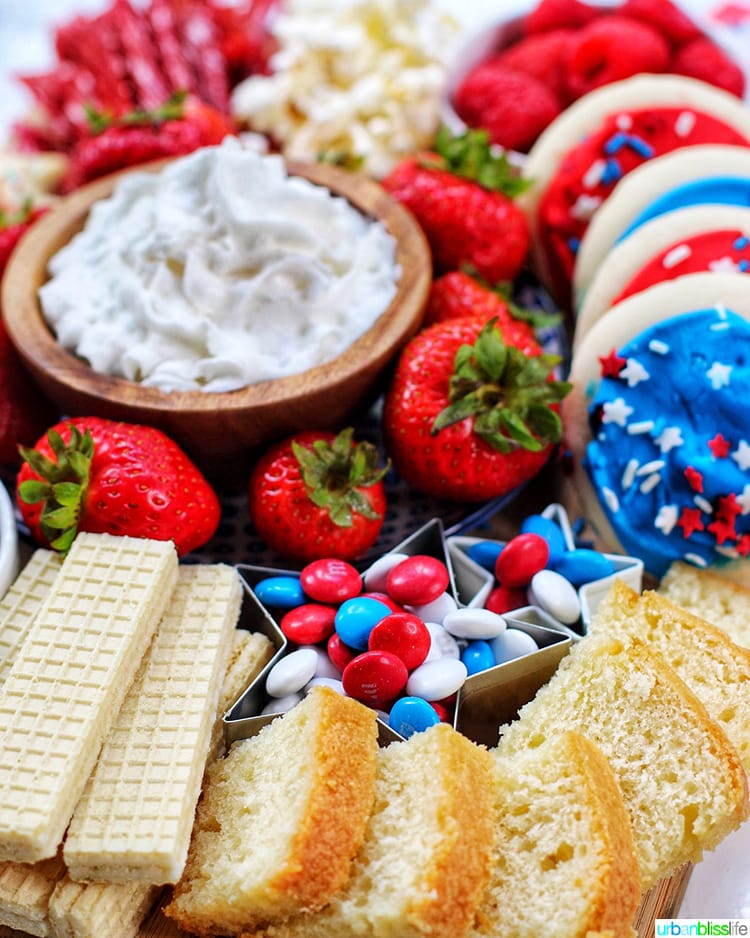 Whipped cream
White cheddar popcorn
Vanilla Wafers
Angel Food Cake
Pound Cake
Cookies with white frosting
Cupcakes with white frosting
White M & Ms
White meringue cookies
Blue dessert ideas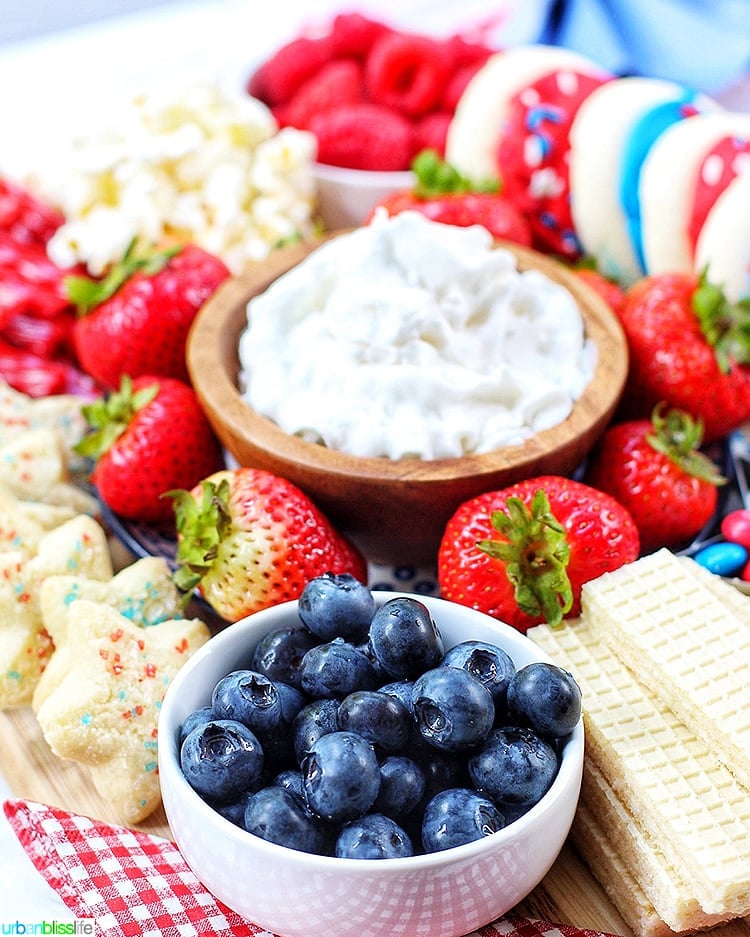 Blueberries
Dried Blueberries
Cookies with blue frosting
Cupcakes with blue icing
Blue M & Ms
Have you ever put together a 4th of July Dessert Board before? What other items would you add to the sweet mix?
PIN IT: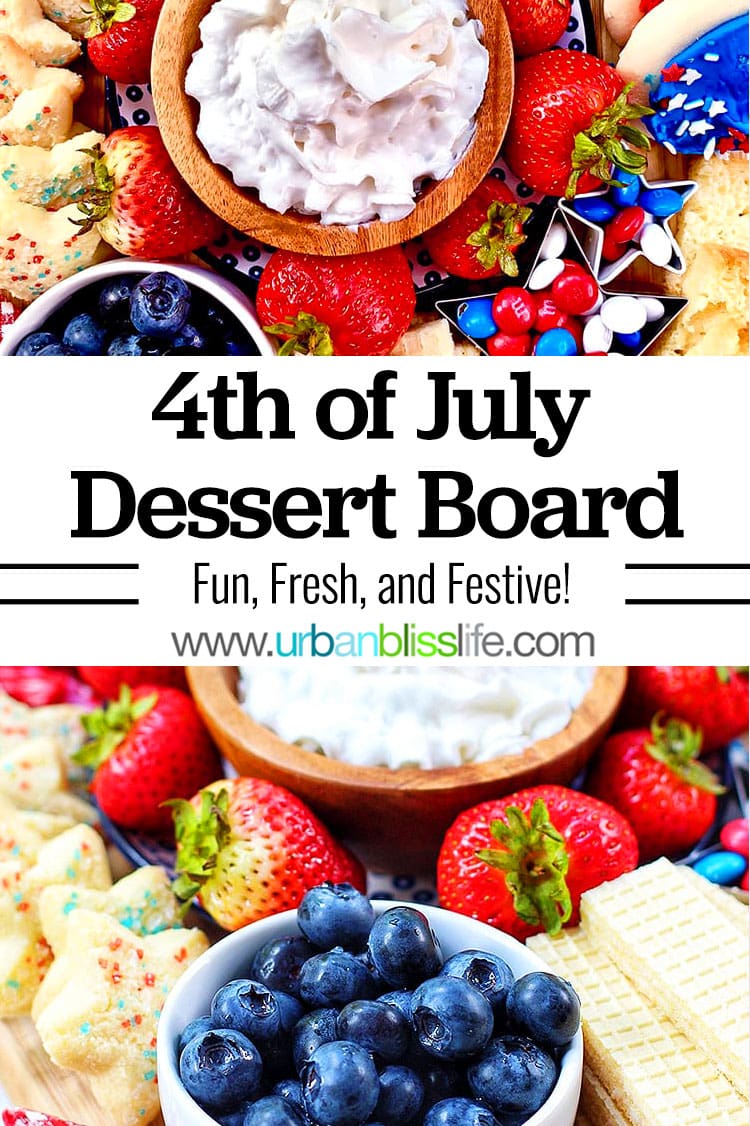 More 4th of July Party Bliss: