Taco meat can be a delicious part of so many dishes, so it's never a bad thing to have some leftover. Here are some of our favorite ideas for What To Do With Leftover Taco Meat!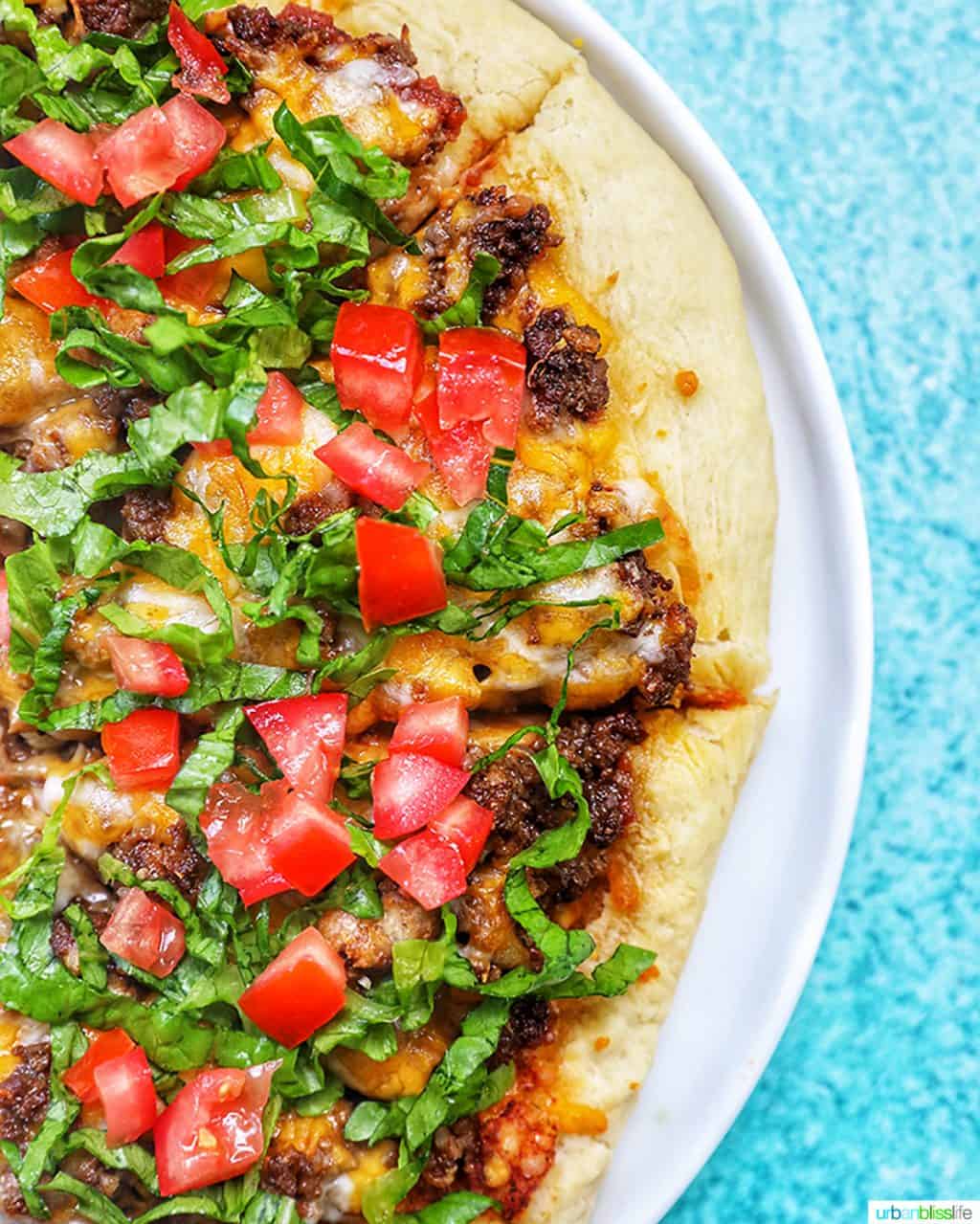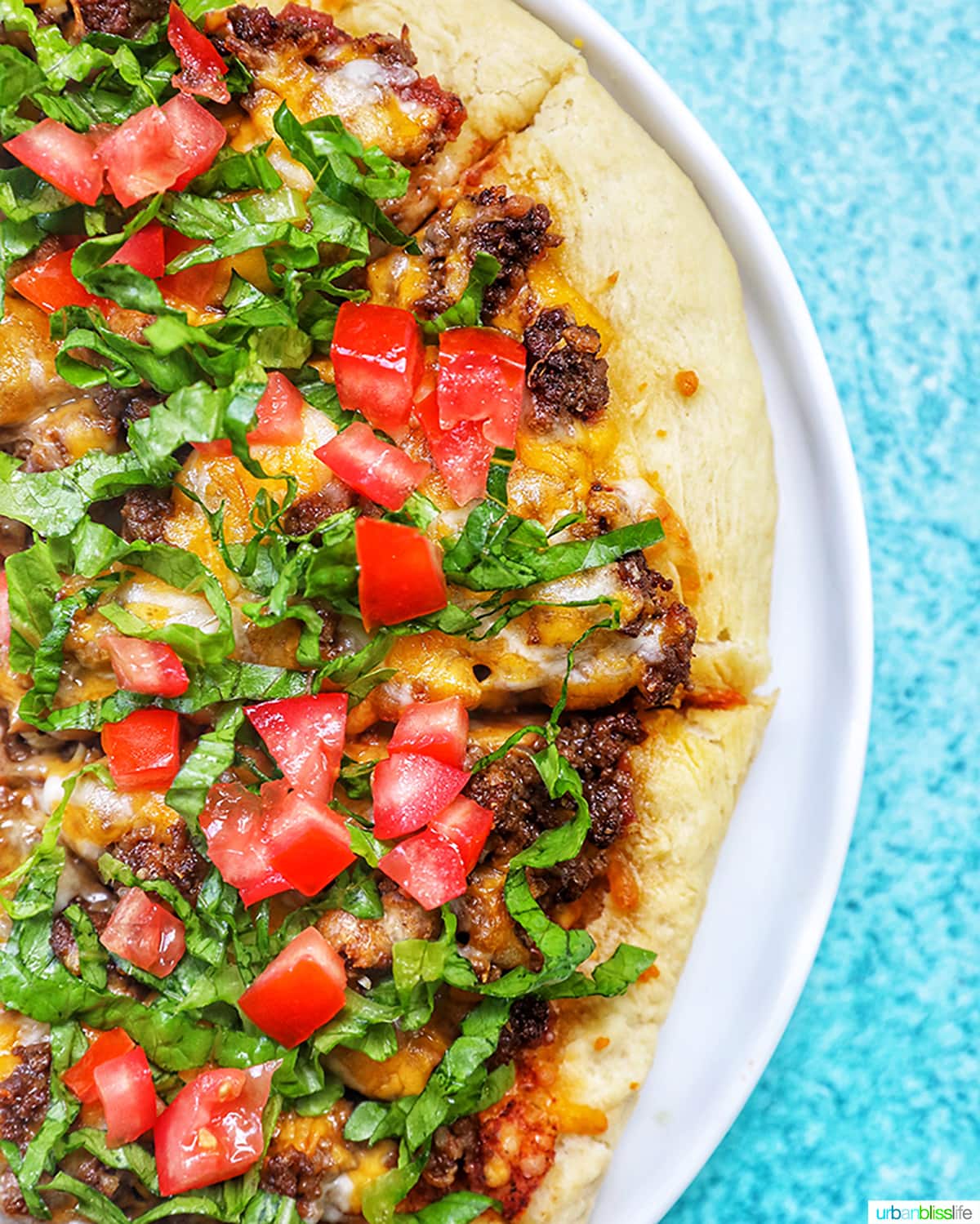 We've all been there: we made tacos for Taco Tuesday but now we have leftover taco meat. Instead of just making more tacos again, here are some tasty ideas to turn those leftovers into brand new dishes to enjoy the next day!
How to Make Instant Pot Taco Meat
Taco meat is a tasty, versatile ingredient you can use in a variety of meals.
But it all starts with a great taco meat recipe. Great news -- I happen to have one! My Instant Pot Taco Meat recipe is fast, easy, and oh so good. Use the link to see the full recipe
For my taco meat recipe, I almost always use ground turkey as it's lean but you don't sacrifice any flavor. But you could also use ground beef, pork, or chicken.
And with the Instant Pot, you can start with frozen meat -- there's no need to thaw it first -- which can save you valuable time.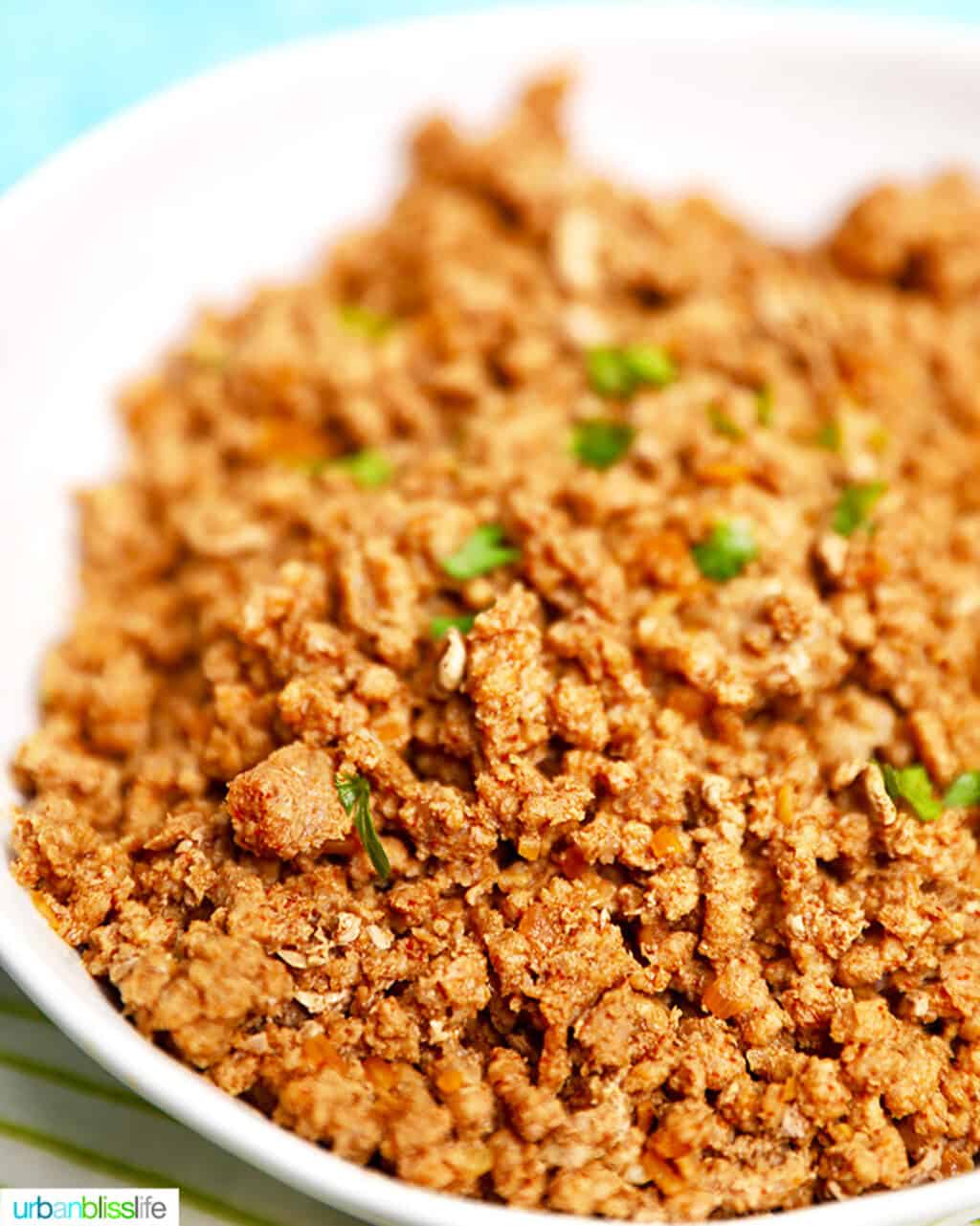 I have an 8-quart Instant Pot and it's great for this recipe, but a smaller 6-quart would work as well. As for ingredients, you just need:
1 pound of frozen ground meat
½ cup of taco seasoning
1 cup of water
You can follow the instructions for how to make Instant Pot Taco Meat here.
Chances are, you'll have some extra, which means even more taco deliciousness! Here are a few mouth-watering ideas for what to do with leftover taco meat.
Taco Pizza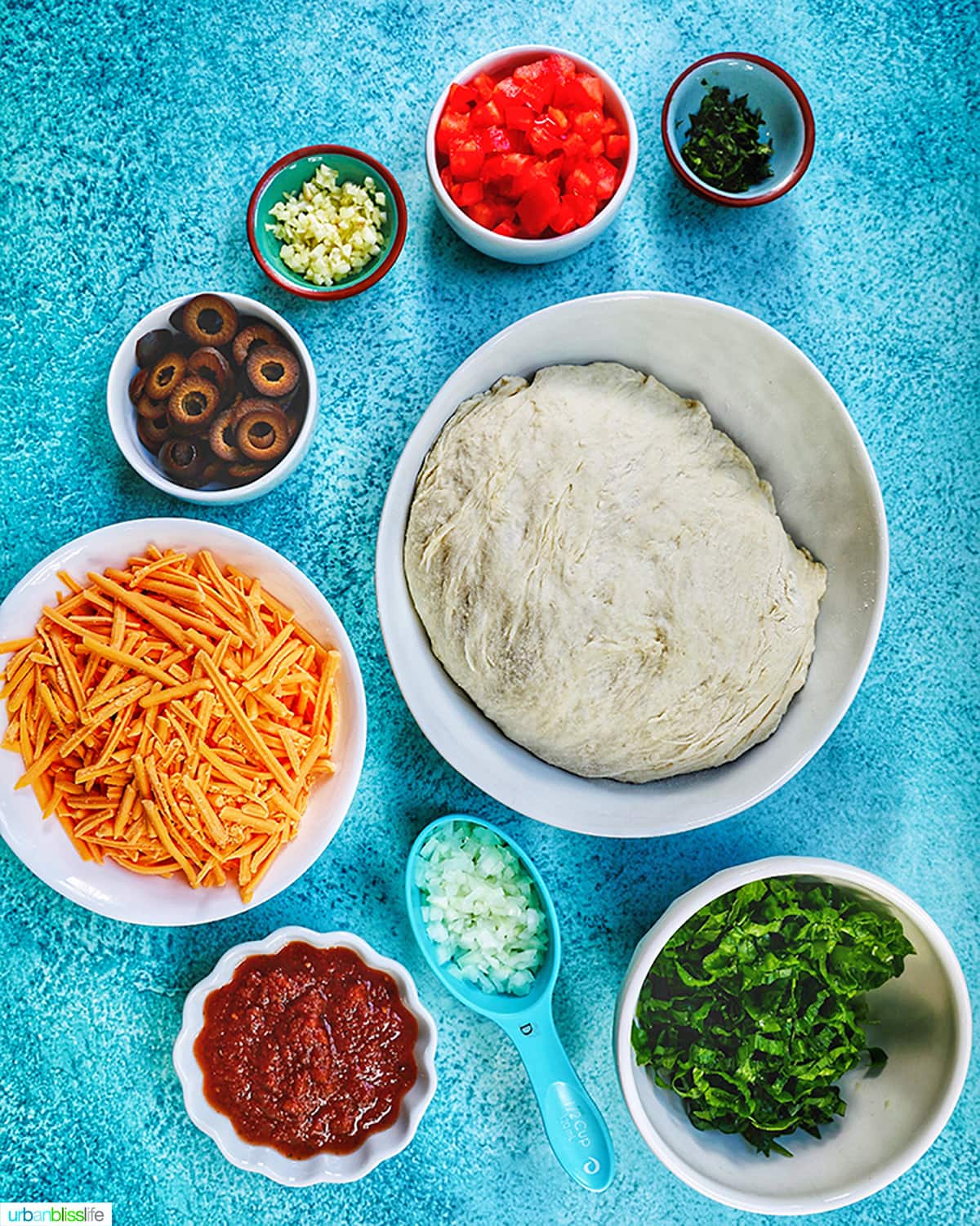 If you like tacos and you like pizza, then you'll love Taco Pizza! Not only is it super tasty, it's also easy to make with your leftover taco meat.
To start off, I use this homemade pizza dough recipe, but you can also use store-bought dough.
In addition to the leftover taco meat, I add:
Refried beans
Salsa - use my Homemade Restaurant-Style Salsa or your favorite store brand.
Shredded cheddar cheese - choose your favorite brand, or if you're dairy-free, these dairy-free cheddar-style shreds are delicious and melt beautifully.
Chopped tomatoes - I usually go with Roma tomatoes but beefsteak, hothouse, or even cherry or grape tomatoes will work great.
Sliced lettuce - iceberg or romaine tend to work best on pizza, as they'll provide a nice crunchy texture.
Sliced black olives - for some color and added salt.
Optional: cilantro and sour cream - After the pizza is done baking, you can top it with chopped cilantro and even serve it with a side of sour cream as dip.
Taco Mac & Cheese
Spice up a family favorite by adding leftover taco meat to mac & cheese to create, you guessed it, Taco Mac & Cheese!
For the mac & cheese part of this dish, our kids love our creamy Dairy-Free Mac & Cheese recipe. But if you're short on time and prefer it pre-made, use your favorite store brand mac and cheese.
Taco Pasta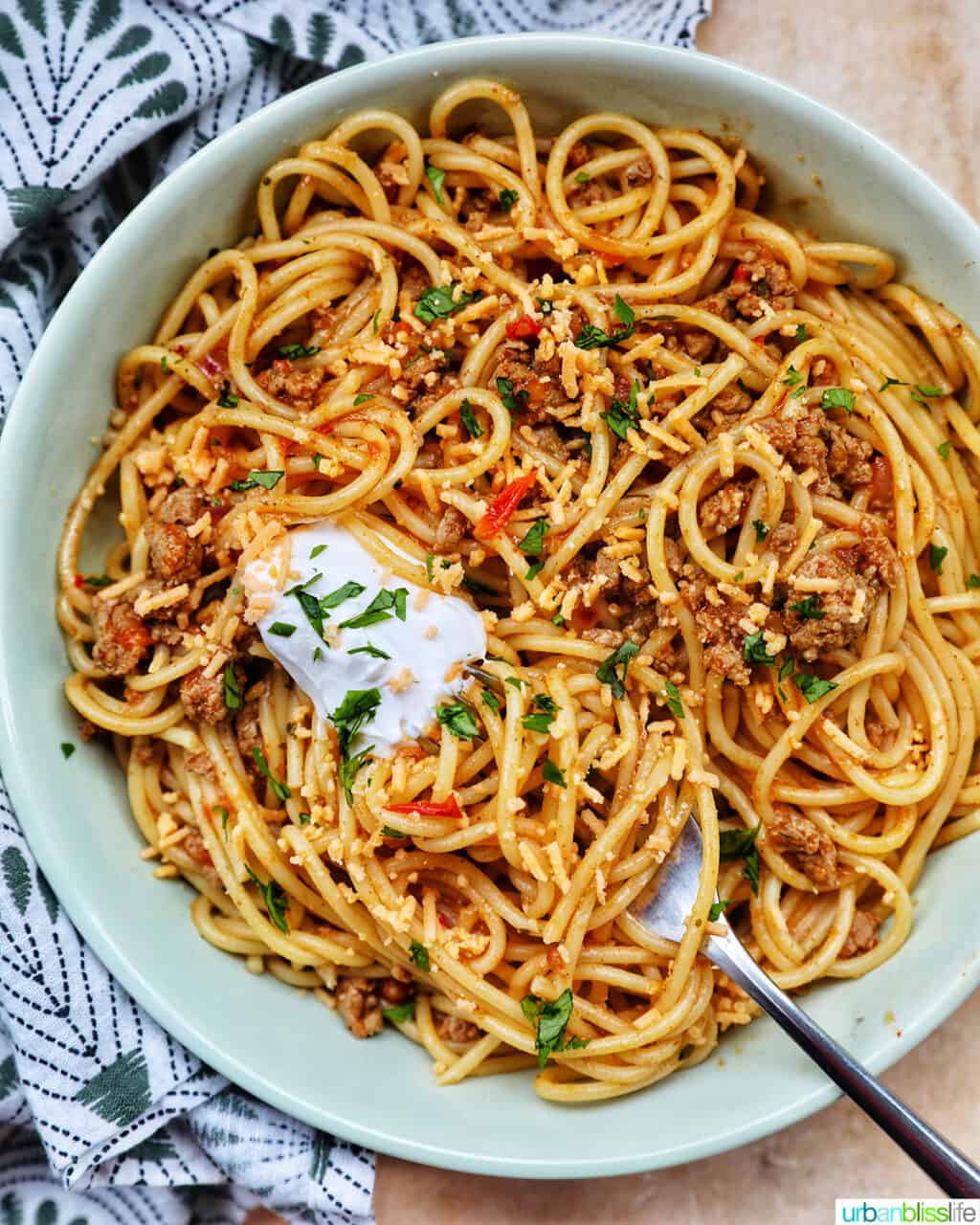 Our next idea for what to do with leftover taco meat is probably my personal favorite. It combines traditional taco toppings like sour cream, cheddar cheese, and cilantro with delicious bell peppers, onions, and garlic. The result: a quick and tasty Taco Pasta!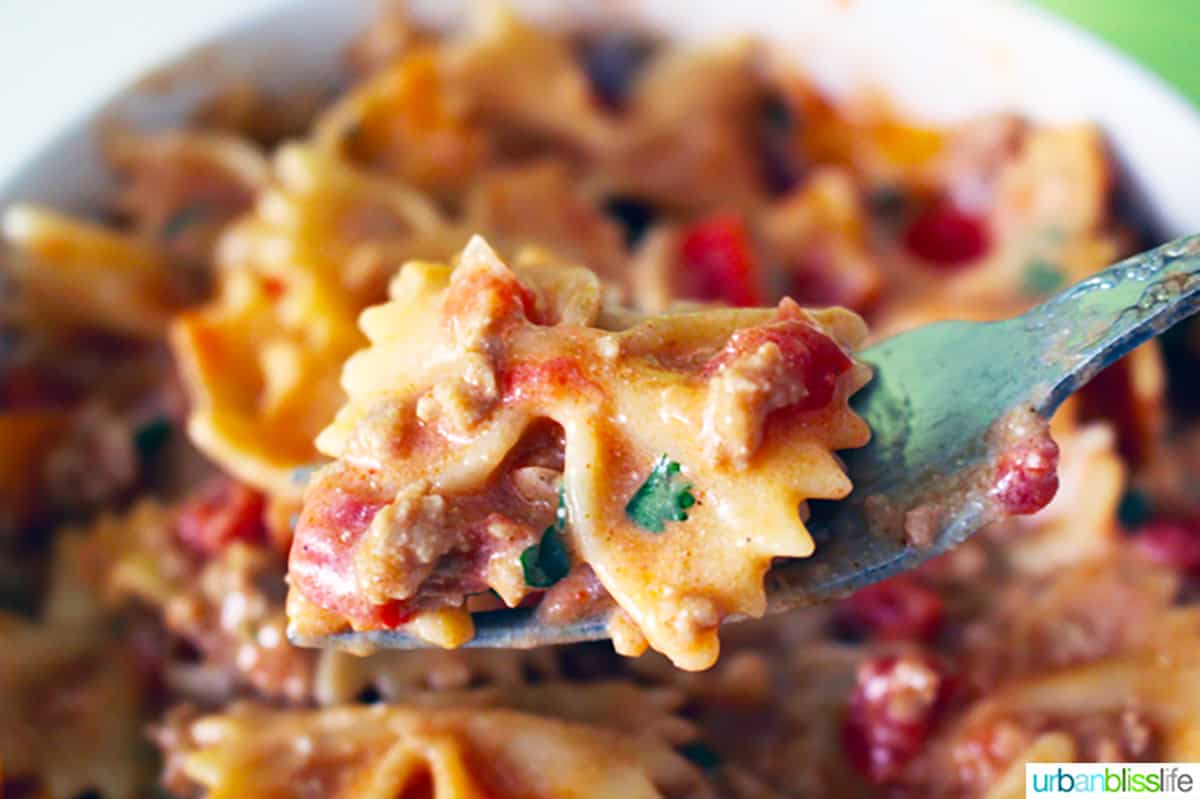 Leftover taco meat goes great with most pasta shapes. I love it with spaghetti and with farfalle (bow ties).
Just cook the pasta in a large pot, heat up your leftover meat in a skillet with some onions and garlic, then drain the pasta and add it to the meat.
Mexican Lasagna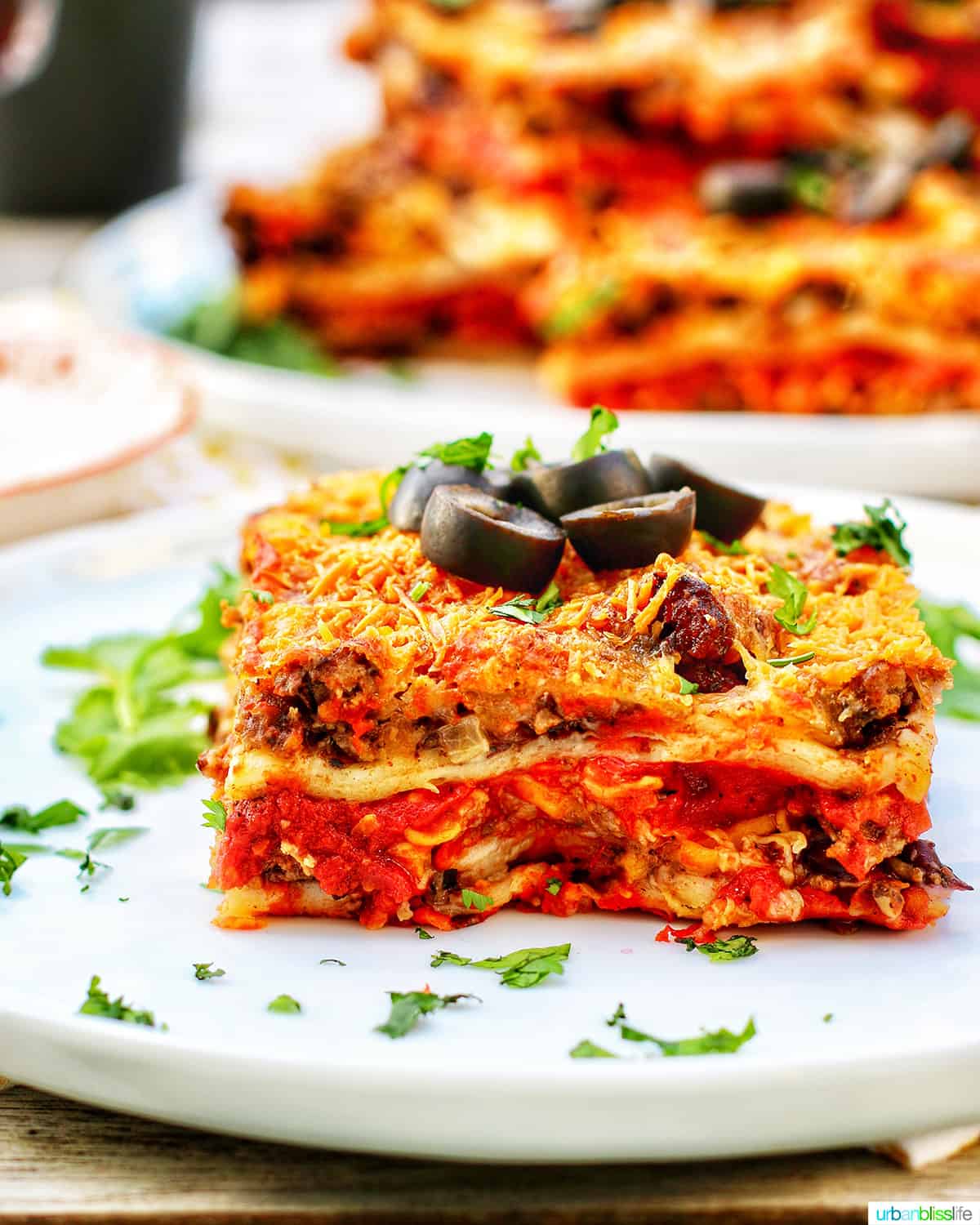 If you have a lot of leftover taco meat, this next recipe is the perfect comfort-food solution.
Packed with flavor, my hearty Mexican Lasagna is great for feeding a hungry crowd. This recipe makes enough to easily feed 8 to 10 people!
For this dish you'll need:
Leftover taco meat
Cremini mushrooms
Fire roasted tomatoes
Tomato paste
Beans
Onions
Garlic
Tortillas
Shredded cheese
Taco Nachos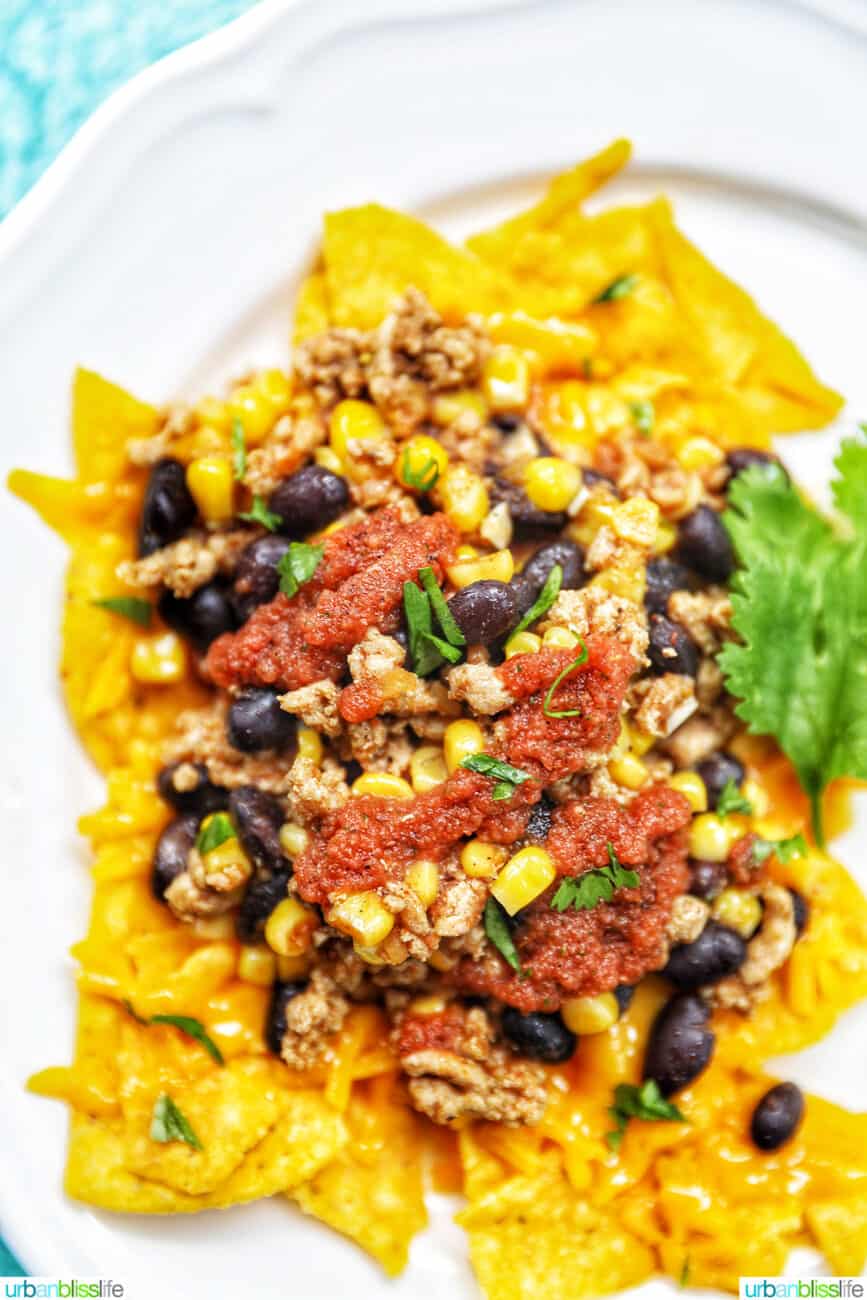 Nachos are one of those dishes that are perfect for last-minute meals and super busy weeknight dinners. If you have leftover taco meat, nachos are the perfect dish to bring those leftovers to life!
Simply microwave a plate of tortilla chips topped with shredded cheese, leftover taco meat, and beans (I also add corn). Then once the cheese has melted, remove from the microwave and top with pico de gallo or salsa, guacamole, and sour cream. YUM!
Taco Breakfast Bowls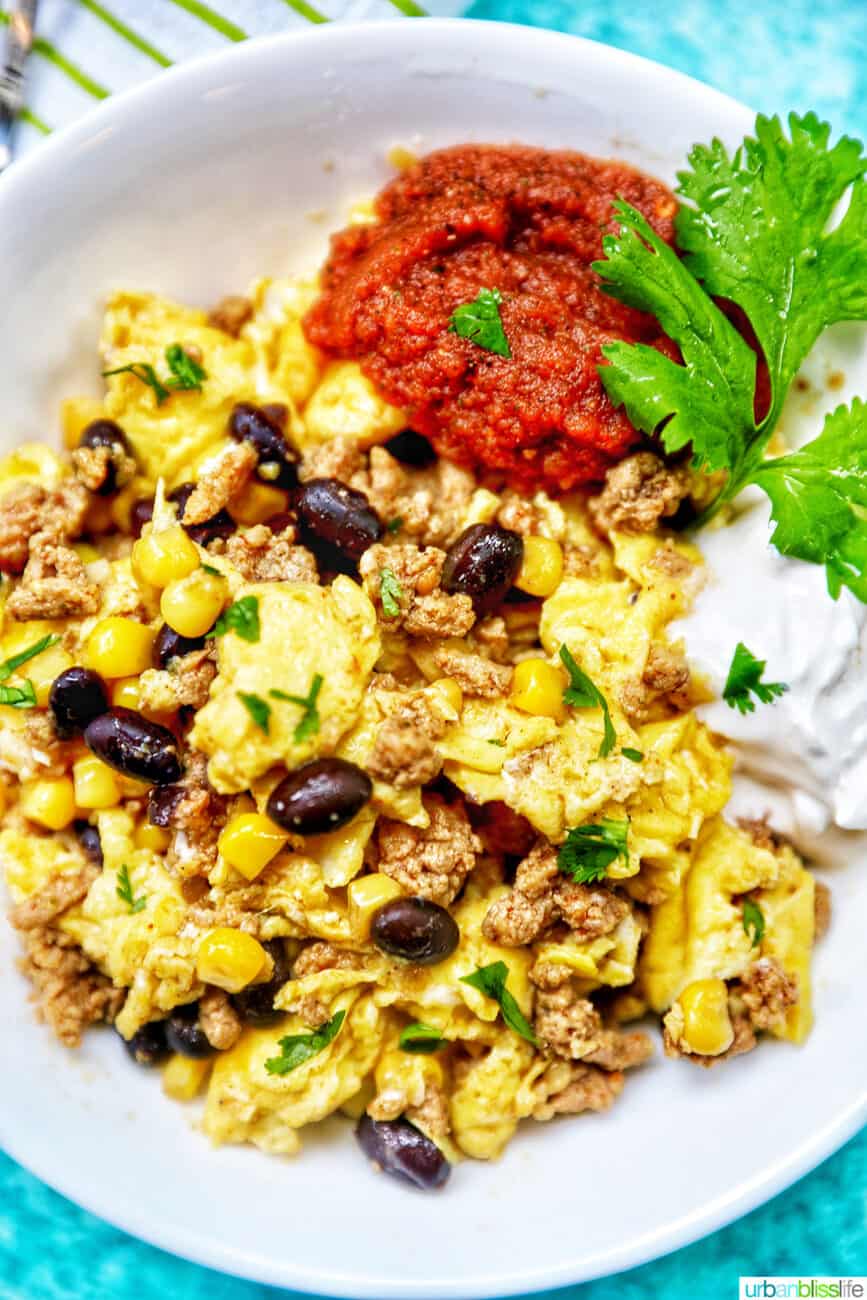 For a protein-packed breakfast, you will LOVE these Taco Breakfast Bowls!
To make, simply scramble eggs, then add your leftover taco meat to the pan and cook until the meat is all warmed up again. Add beans and corn if you wish, then serve with sour cream, salsa, and cilantro.
Taco Breakfast Bowls are a delicious way to start the day!
Taco Salad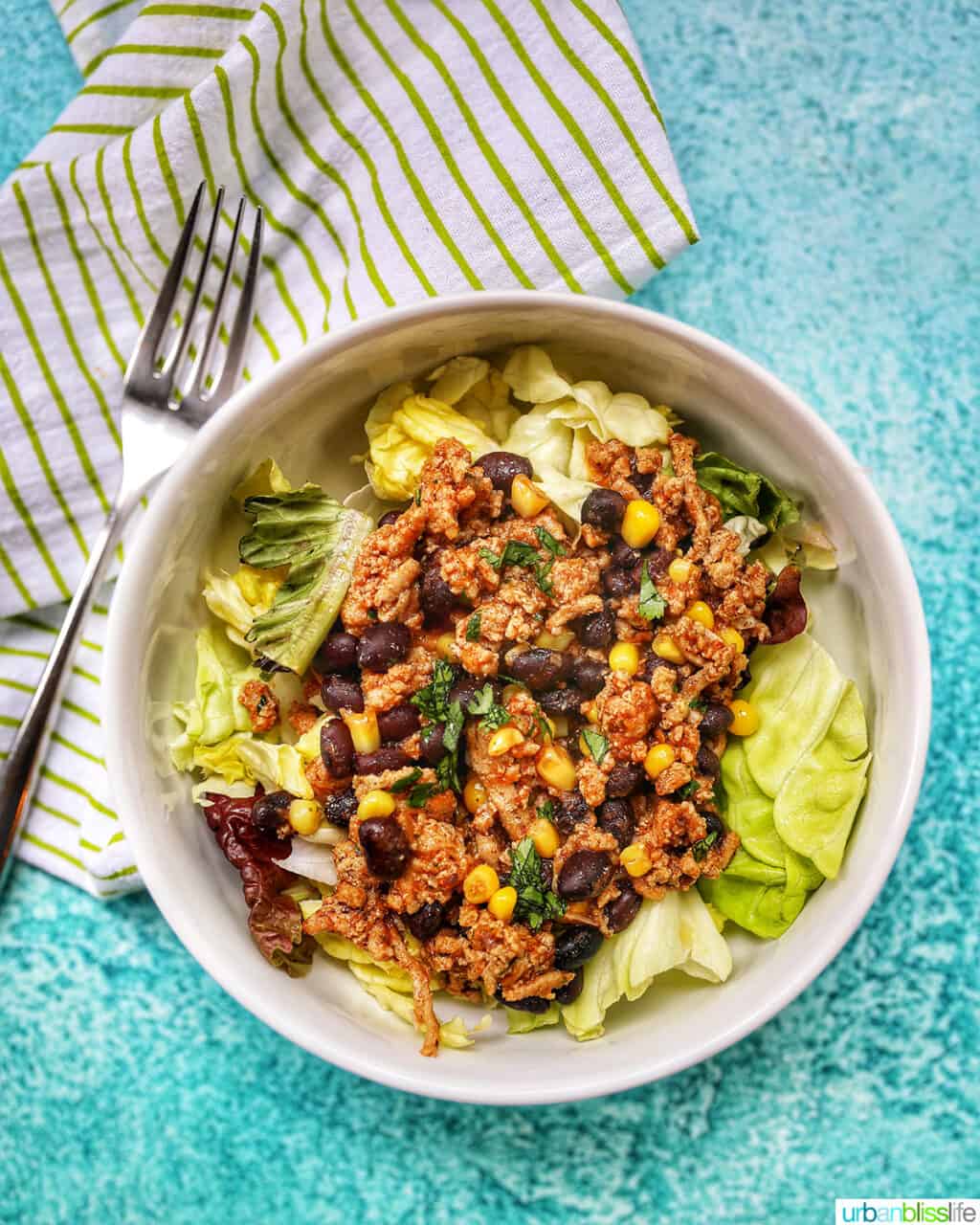 Using leftover taco meat to make Taco Salads is especially a yummy idea for lunch. Simply top your favorite salad greens with a mix of warmed up leftover meat, beans, corn, salsa, and sour cream.
You can also add tortilla strips or crumble some tortilla chips on top for added crunch!
Taco Fried Rice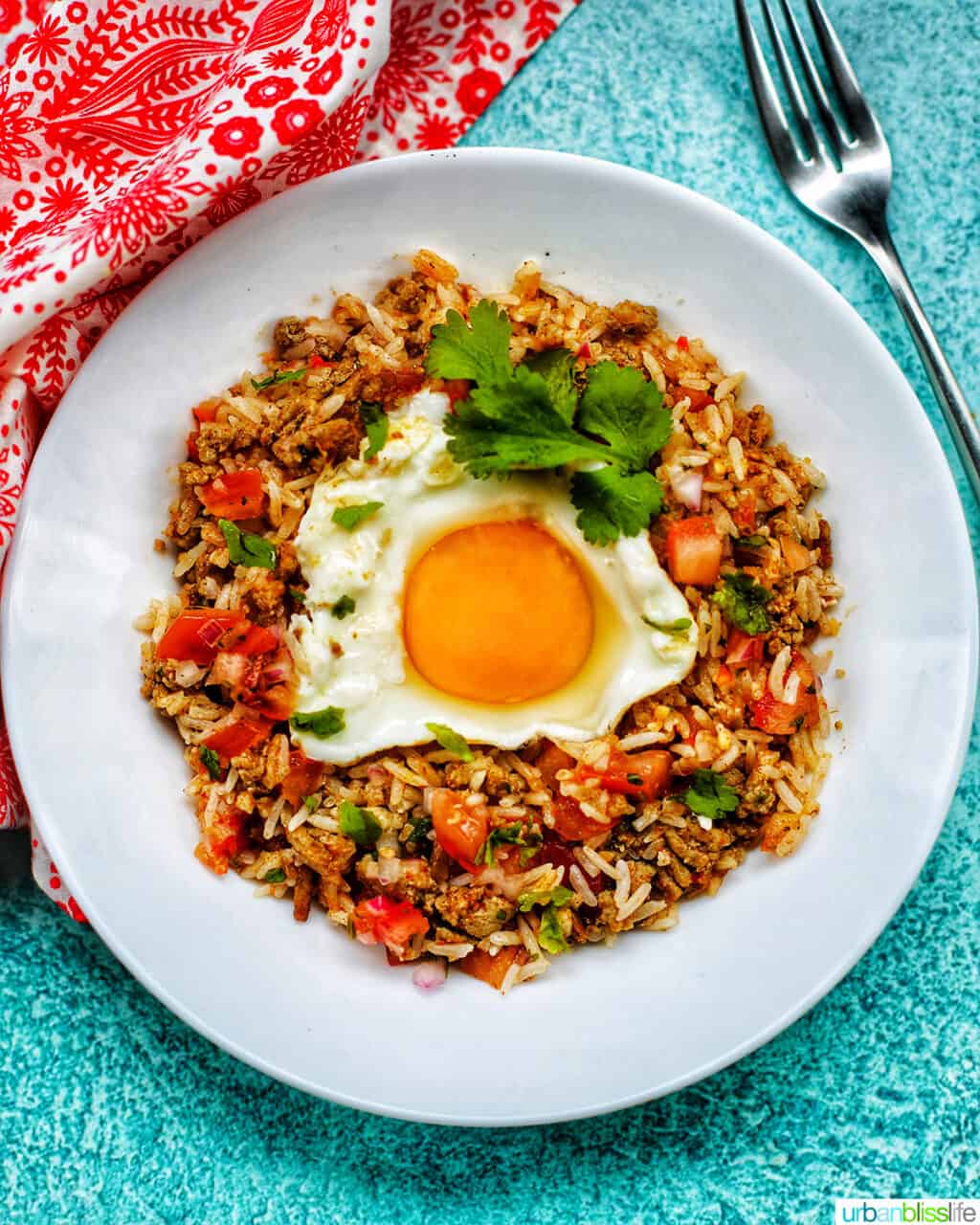 Being Filipino, I've learned long ago how almost any leftovers make AWESOME fried rice. Leftover taco meat is no exception!
To make Taco Fried Rice, simply take cooked rice and add it to a skillet along with about one tablespoon of olive oil. Cook the rice for a bit, then add in the leftover taco meat, along with any other fixings you want. Top with a fried egg. Enjoy!
Leftover Taco Meat FAQs
How do I store leftover taco meat?
Leftover taco meat will keep in the refrigerator for up to 5 days or for up to four months in the freezer. Just be sure to allow the meat to cool completely first, then place it in an airtight container or sealed freezer bag so it doesn't get freezer burn.
How do I reheat leftover taco meat?
If you're starting with frozen leftover taco meat, thaw it out in the refrigerator or in the microwave on the "defrost" setting first. Then you can reheat it in a skillet or you can warm it up in the microwave for a 1-2 minutes.
What to drink with leftover taco meat dishes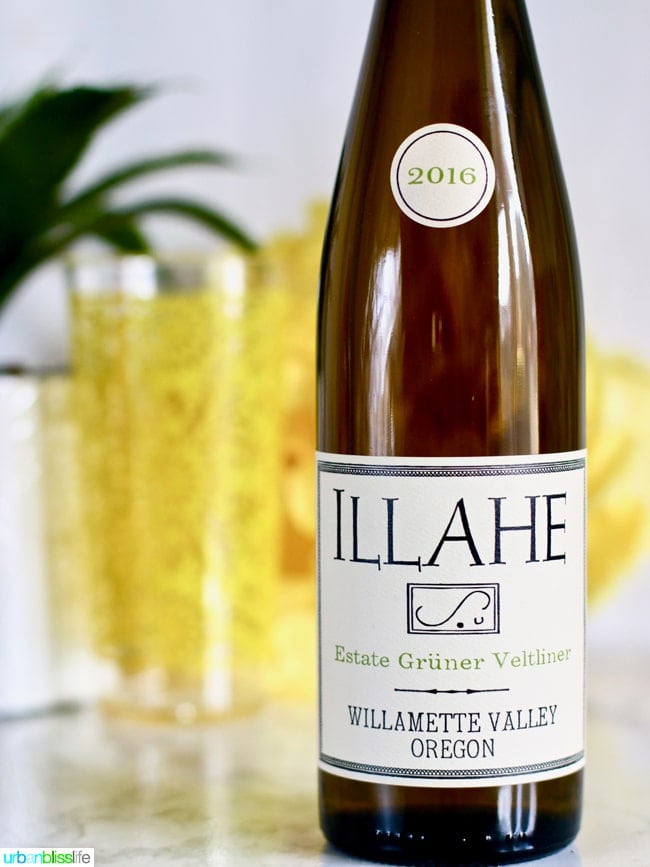 Taco meat pairs great with beer, cider, margaritas, and even wine. They can all help balance any spiciness in your taco meat, especially lighter beers like lagers.
Similarly, crisp white wines like a dry Riesling or Grüner Veltliner will be a refreshing complement to your leftover taco meat dish.
If you prefer red wine instead, try a California Pinot Noir. They generally have a fuller body than Oregon ones and will stand up well to the bolder taco meat flavors.
More Recipes You'll Love
PIN IT: